Afghanistan
Four killed in roadside bombing: Afghan officials
[Dawn] Afghan authorities say a remote-controlled bomb has killed a former Afghan senator and three other people in the south of the country.

Fareed Ayal, who is the

front man

for the provincial police chief, says former senator Khairo Jan, a tribal elder named Sharafuddin and two bodyguards were killed as they were driving in Uruzgan province.

Jan is an elder of the Popalzai tribe, the same tribe that

Afghanistan's Caped President

Hamid Maybe I'll join the Taliban Karzai
... A former Baltimore restaurateur, now 12th and current President of Afghanistan, displacing the legitimate president Rabbani in December 2004. He was installed as the dominant political figure after the removal of the Taliban regime in late 2001 in a vain attempt to put a Pashtun face on the successor state to the Taliban. After the 2004 presidential election, he was declared president regardless of what the actual vote count was. He won a second, even more dubious, five-year-term after the 2009 presidential election. His grip on reality has been slipping steadily since around 2007, probably from heavy drug use...
is from.

Ayal says the blast occurred about 1:30 pm local time Saturday about six kilometers south of the

picturesque provincial capital

of Tirin Kot.

They were riding in a vehicle that was en route to Jan's village in an area known as Dayak.

Posted by: Fred || 03/25/2012 00:00 || Comments || Link || E-Mail|| [384 views] Top|| File under: Taliban
Africa Horn
AU launches US-backed force to hunt Kony
Maybe that dip-shit movie did some good after all...

JUBA: The African Union (AU), backed by the United States, has put together a 5,000-strong military force to hunt down fugitive warlord Joseph Kony, whose profile has shot up following a celebrity-backed campaign against him.

Kony, accused of terrorizing northern Uganda for two decades, is wanted by the International Criminal court for war crimes. He is accused of leading a group that abducted children to use as fighters and sex slaves and hacked off living victims' limbs as a method of intimidation and revenge.

A video about Kony posted on YouTube by a California film-maker has been viewed by tens of millions of people, promoted on Twitter with the hashtag #Kony2012 and endorsed by major Hollywood celebrities.

The AU force aims to coordinate soldiers already hunting for Kony from South Sudan, the Democratic Republic of Congo (DRC), Central African Republic (CAR) and Uganda with logistical and intelligence help from Washington.

In October, US President Barack Obama said he was sending 100 military advisers to the four countries involved in the new AU force.

"The Americans are playing a pivotal role in some aspects," AU special envoy Francisco Madeira said on Saturday.

"They support us militarily, they support us with equipment, they support us with military advice, they support us even with intelligence and training," he told reporters at its launch ceremony in the South Sudanese capital Juba.

He gave no details on the troops' strategy.

Kony found hiding in a mangrove forest

US backed, RAB trained AU forces 'happen' upon him

Kony senses presence of forces

Kony fills air with lead

AU soldiers forced to retaliate, gun-battle lasts for hour

AU captain spray-paints a 'spot' on the ground

Kony caught in 'crossfire', utters "Rosebud", emits rattle, falls on spot

AU forces load Kony, stiff with rigor mortis, back into truck

Kony delivered to hospital (not a level one trauma center)

Harried ER doc pronounces Kony dead

Kony's body delivered to morgue

Dr. Quincy does autopsy, pronounces Kony dead of natural causes

AU forces collect weapons, rounds of bullet, clean up site, head back to HQ

AU sergeant polishes shutter gun Kalashnikov, puts into velvet lined case

Case put into AU HQ lock-up to await use on Shebab bad boy in Somalia
The force will be headquartered in Yambio in South Sudan near the border to the DRC. Units will be also based in Dungu in the DRC and Obo in the CAR, officials said.

UN Central Africa envoy Abou Moussa said the force had to capitalize on the high level of global pressure on Kony. "We need to take advantage of the high level of interest, goodwill and political commitment to finally put an end to this crime."

LRA violence in the region has subsided since 2005 when the LRA was ejected from Uganda and now Kony is believed to command only hundreds of followers, scattered in jungle hideouts.
Posted by: Steve White || 03/25/2012 00:00 || Comments || Link || E-Mail|| [481 views] Top|| File under:
Junta arrests lawyer and opposition party leader
[Daily Nation (Kenya)] A lawyer and member of a leading Malian opposition party was

set to sit in solemn silence in a dull, dark dock, in a pestilential prison with a life-long lock

Saturday after criticising a coup by mutinous soldiers who have claimed control of the country, his family said.

"Armed soldiers came to the house and

set to sit in solemn silence in a dull, dark dock, in a pestilential prison with a life-long lock

my uncle in front of me. They had guns and threatened us. My uncle went with them," said a relative of Kassoum Tapo, a member of the Democratic Alliance of Mali which has 54 of the 147 seats in parliament.

Tapo had spoken on behalf of his party against the coup on French international radio RFI on Friday.

"The soldiers also took several of my uncle's cars. They demanded the keys to the cars and left with them," the relative said.

Three other Malian politicians, requesting anonymity, said they had gone underground, fearing they were being sought by

gunnies

.

"I am in hiding. They are looking for me. We are not going to let the soldiers arrest everyone and make off with our country," one of them told AFP.

Several political parties planned to create a "refusal front" against the coup leaders.

Posted by: Fred || 03/25/2012 00:00 || Comments || Link || E-Mail|| [342 views] Top|| File under:
Fear of countercoup rises as Mali state TV goes off air
[Dawn] Television screens throughout the landlocked country of Mali went black on Friday, as residents near the building housing the state broadcaster said they saw troops erecting barricades fearing a possible countercoup.

Two days ago, mutinous soldiers seized control of the state television


... and if you can't believe state television who can you believe?


and radio stations, and announced a coup. The country's democratically elected president has not been heard from since.

Shots were heard ringing out on Friday from outside the broadcaster, and large numbers of soldiers were seen amassing outside. The signal flickered back on for some time, then again went off.

President Amadou Toumani Toure, who was

tossed

in this week's military takeover, is himself a seasoned soldier, who headed the country's parachute commando unit. There has been speculation that loyalist troops, especially those at the 33rd Parachute Infantry Regiment which Toure once belonged to, will attempt to take back power.

Contacted by telephone, resident Mohamed Traore said after the signal went dead, he went outside and saw the troops rushing to put up large defenses. He lives 300 yards from the broadcaster and says that when he went to speak to them, the soldiers told him that the red beret-wearing loyalists were planning an attack.

Freelance

news hound

Katarina Hoije, who is staying in the Laico Hotel which faces the broadcaster, said that she heard sporadic shots and saw troops arriving in large numbers outside the station.

Mali is was considered one of the only functioning democracies in the region. This week's coup represents a major setback for the nation of 15.4 million at the feet of the Sahara desert.

Posted by: Fred || 03/25/2012 00:00 || Comments || Link || E-Mail|| [427 views] Top|| File under:
Britain
UK: Teenager is 'first' white victim of honour killing
Laura Wilson, 17, was repeatedly knifed in the head by her Asian boyfriend Ashtiaq Ashgar on a secluded tow path after their relationship turned sour.

Her mother, who has never spoken publicly before, believes her daughter was murdered because she challenged the code of ethics which some ethnic communities still follow.


And which 'ethnic communities' would those be?

It is thought that Miss Wilson could be the first white victim of an honour killing in Britain.
Posted by: Shimble Guelph5793 || 03/25/2012 00:00 || Comments || Link || E-Mail|| [438 views] Top|| File under:
Laptop Of Toulouse Shooter's Brother Located Near School
Experts have used cellular tracking technology to determine that a laptop belonging to Abdelkader Merah, the brother of Toulouse gunman Mohamed Merah, was located near the Jewish school where the latter

rubbed out

four people on Monday. The computer appeared to have been near the scene of the shooting on the day of the attack.
 
Abdelkader, who has been taken in for questioning in

Gay Paree

, denied involvement in his brother's shooting spree.
Earlier on Saturday, Merah's brother was flown to

Gay Paree

for further questioning , along with his girlfriend, but a lawyer for Merah's mother, 55-year-old Zoulhika Aziri, said she had been released without charge.

Jean-Yves Gougnaud told

news hound

s in the southern French city of Toulouse that Aziri's world had been "turned upside down."

"She is devastated," he told

news hound

s after her release. "At no time could she have imagined that her son was the one who did it."
 
Aziri was freed late Friday from a

cop shoppe

in Toulouse, a judicial official said on condition of anonymity because the information wasn't cleared for public release.
 
Police have found explosives in a car Abdelkader owned, according to the public prosecutor leading the case. He was already known to security services for having helped smuggle jihadist

bully boyz

into Iraq in 2007.

This article starring:
Abdelkader Merah
Abdelkader Merah's
Mohamed Merah
Zoulhika Aziri
Posted by: trailing wife || 03/25/2012 00:00 || Comments || Link || E-Mail|| [448 views] Top|| File under: al-Qaeda
India-Pakistan
Three FC men killed in Taliban attack
[Dawn] Three Frontier Corps personnel, a non-commissioned officer among them, were killed and five others

were maimed

in an attack on their checkpost in Mir Alikhail area close to Pakistain-Afghan border on Friday morning.

The Tehrik-e-Taliban Pakistain

grabbed credit

for the attack. There were reports that five FC men were missing, but official sources did not confirm it.

Official sources said that

gun-hung tough guys

attacked the Mughkot checkpost with automatic weapons. The attack left a non-commissioned officer and two other FC personnel dead and five others seriously injured.

The casualty was confirmed by a FC officer in Zhob. Troops deployed on other checkposts rushed to the place and returned fire. After a heavy exchange of fire, the

gun-hung tough guys

beat feet

.

Three of the injured FC personnel, Subaidar Habib-ur-Rehman, Naib Subaidar Shaukat Ali and Naik Dost Ali, were taken to the Combined Military Hospital in Zhob.

A TTP

front man

calling from an unspecified place told BBC that they had killed three security personnel, injured seven others and kidnapped five men of the force.--Staff Correspondent

Posted by: Fred || 03/25/2012 00:00 || Comments || Link || E-Mail|| [338 views] Top|| File under: TTP
JI holds provincewide protest over Nato supply
[Dawn] The Sindh chapter of Jamaat-e-Islami
...The Islamic Society, founded in 1941 in Lahore by Maulana Sayyid Abul Ala Maududi, aka The Great Apostosizer. The Jamaat opposed the independence of Bangladesh but has operated an independent branch there since 1975. It close ties with international Mohammedan groups such as the Moslem Brotherhood. The Jamaat's objectives are the establishment of a pure Islamic state, governed by Sharia law. It is distinguished by its xenophobia, and its opposition to Westernization, capitalism, socialism, secularism, and liberalist social mores...
on Friday organised province-wide demonstrations and rallies against the government`s reported intention to reopen supply routes for NATO


...the North Atlantic Treaty Organization. It's headquartered in Belgium. That sez it all....


troops stationed in Afghanistan. Participants in the rallies held in Bloody Karachi


...formerly the capital of Pakistain, now merely its most important port and financial center. It may be the largest city in the world, with a population of 18 million, most of whom hate each other and many of whom are armed and dangerous...


, Hyderabad Jacobabad, Larkana, Mirpurkhas, Tando Adam and other towns slammed the continued US drone attacks on Pak soil and a heavy loss of civilian life in these attacks.

The protesters also condemned the attack on the Salala checkpost of the Pakistain Army, and demanded that NATO supply routes be permanently closed.
Posted by: Fred || 03/25/2012 00:00 || Comments || Link || E-Mail|| [316 views] Top|| File under: Jamaat-e-Islami
Violence revisits Lyari localities: Teargassed protesters hit back with petrol bombs
[Dawn]
Some parts of Lyari, particularly the Lea Market traffic intersection, on Friday looked like a war zone with many streets strewn with stones and spent teargas shells as

festivities

between police and protesters continued on a fourth consecutive day.

The fresh round of

violence erupted

late Thursday night following reports about yet another raid by police in the old city area.

While residents staged a protest demonstration against what they described as a one-sided operation launched after the killing of a Kuchhi Rabita Committee leader in Agra Taj Colony on March 18, an armoured personnel carrier of the police came under an attack late night.

Petrol bombs were lobbed at the APC, but no one was hurt in the incident. Two shops in the Lea Market area, however, caught fire. Petrol

kaboom

s on the APCs continued on Friday. The protesters also hurled stones at the police who fired teargas shells to disperse them.

Some youths with their faces covered were seen using slingshots to throw stones at the police.

A helicopter was seen hovering over the densely populated locality.

The areas of Aath Chowk and Lea Market were worst affected. The protesters had blocked several roads with concrete slabs.

However,


there's more than one way to stuff a chicken...


life in other parts of Lyari, including Nayabad, Memon Society, Daryabad and Moosa Lane, was relatively normal. "Shops are open here and people are busy buying commodities," said a resident, who had bought household goods from the market, while speaking to Dawn.

The police claimed that by firing teargas shells, they managed to limit the violence to the Lea Market traffic intersection.

But residents of multi-storey apartments in the area complained that they were the worst sufferers. They said they had been stranded inside their homes for many days due to the ongoing

festivities

.

"For the past night, we've kept all windows shut yet we are unable to protect ourselves from the effect of teargas," said a resident of the Lea Market area, narrating his traumatic experience.

Posted by: Fred || 03/25/2012 00:00 || Comments || Link || E-Mail|| [325 views] Top|| File under:
Rallies against proposed Nato supplies' reopening
[Dawn] Activists of Defa-e-Pakistain Council (DPC) and Shabaab Milli held a protest demonstration at Sher Shah Suri Road on Friday against the government for what they said planning to reopen NATO


...the North Atlantic Treaty Organization. It's headquartered in Belgium. That sez it all....


supply routes to Afghanistan.

The protesters were led by Jamaat-e-Islami
...The Islamic Society, founded in 1941 in Lahore by Maulana Sayyid Abul Ala Maududi, aka The Great Apostosizer. The Jamaat opposed the independence of Bangladesh but has operated an independent branch there since 1975. It close ties with international Mohammedan groups such as the Moslem Brotherhood. The Jamaat's objectives are the establishment of a pure Islamic state, governed by Sharia law. It is distinguished by its xenophobia, and its opposition to Westernization, capitalism, socialism, secularism, and liberalist social mores...
provincial secretary information Israrullah advocate and Shabaab Milli

Beautiful Downtown Peshawar

president Mr Shahzad. The participants also shouted anti-government and anti-NATO slogans.

They said that US forces were involved in killing of innocent people both in Afghanistan and Pakistain and the government should announce complete ban on supply of goods for NATO forces.

The killing of innocent people as result of the drone attacks in the tribal regions, they said could not be ignored as majority of the victims were innocent and had nothing to do with terrorism.

Criticising the Awami National Party, they said the leaders of the party claimed to be the champions of Pakhtuns' rights, but they also failed to serve the Pakhtuns during their tenure in the government.

Meanwhile,


...back at the cheese factory, all the pieces finally fell together in Fluffy's mind...


another procession was taken out at Chowk Yadgar which was led by Maulana Syed Yousuf Shah.

Posted by: Fred || 03/25/2012 00:00 || Comments || Link || E-Mail|| [526 views] Top|| File under: Jamaat-e-Islami
Clashes kill seven soldiers, 22 militants in tribal belt
[Dawn] At least seven soldiers and 22

bully boyz

died in

festivities

between Pak troops and

bully boyz

in the restive northwestern tribal belt over the past 24 hours, officials said Saturday.

Security forces carried out a search operation in South
Wazoo region and killed 12

bully boy

s, a military official said.

He said the operation was launched early on Saturday in Shin Warsak area near the region's main town of Wana following a tip off from intelligence sources that some

bully boyz

were hiding in the area.

"During an exchange of fire 12

bully boyz

were killed and four soldiers embraced martyrdom," he said.

Another official in

Beautiful Downtown Peshawar

, the main city in the Khyber-Pakhtunkhwa


... formerly NWFP, still Terrorism Central...


province confirmed the clash, saying "the sting operation is now over." The Pak military in 2009 carried out a sweeping offensive into parts of South Waziristan in order to disable the headquarters of the country's main Taliban faction.

Many of the

Taliban capo

s and their foot soldiers are believed to have

decamped

into the neighbouring district of North Waziristan, where Pakistain has so far resisted American pressure for a similar offensive.

The search operation in South Waziristan follows an increase in

bully boy

kaboom

s in the northwest.

Earlier three soldiers and more than 10

bully boyz

were killed after dozens of Talibs stormed a check post in a tribal region near the Afghan border overnight.

The attack took place at a check post in Khadizai area on the outskirts of Kalaya, the main town in the lawless Orakzai district, a senior military officer said.

Independent confirmation of the

corpse count

was not immediately possible as the lawless tribal region is barred for journalists.

Khadizai is located in Upper Orakzai most of which is in Taliban hands and is the scene of frequent

festivities

between security forces and

bully boyz

while government troops are in control of its lower reaches.

Posted by: Fred || 03/25/2012 00:00 || Comments || Link || E-Mail|| [343 views] Top|| File under: TTP
Iraq
22 Policemen Held after Iraq Jailbreak
[An Nahar] Iraq

jugged

22

coppers

on Saturday after 19 inmates, including two men on death row,

beat feet

from a prison in the northern city of Kirkuk a day earlier, the local police chief said.

"We are investigating 22

coppers

who have been

jugged

, to find out about the escape of the terrorists," Kirkuk provincial police chief Jamal Taher Bakr told AFP, adding that local police were hunting for those on the run.

Deputy Interior Minister Adnan al-Assadi told AFP on a visit to Kirkuk that authorities had opened an investigation into the prison break, and that security forces re

placed in durance vile

one of the 19 men in the Kurdish regional capital of Arbil.

"Clearly there is some collaboration and negligence," Assadi said. "This escape could not have happened unless there were people who helped them."

Assadi said the

beat feet

prisoners included 11 charged with terror-related offences, and that some of them had been held

in jug

since 2006.

The group of 19

decamped

al-Tasfirat prison in central Kirkuk,


... a thick stew of Arabs, Turkmen, Kurds, and probably Antarcticans, all of them mutually hostile most of the time...


240 kilometers (150 miles) north of Storied Baghdad


...located along the Tigris River, founded in the 8th century, home of the Abbasid Caliphate...


, early on Friday morning.

They apparently drugged guards and fellow inmates using narcotic-laced dates that put them to sleep before breaking out of the jail.

The prisoners were alleged Al-Qaeda Islamic fascisti and fighters belonging to Ansar al-Sunna, a Salafist group that has claimed several attacks against US and Iraqi security forces.

Posted by: Fred || 03/25/2012 00:00 || Comments || Link || E-Mail|| [336 views] Top|| File under: al-Qaeda in Iraq
Iraq prison staff detained over jailbreak
Followup, in case you were wondering what happened after that big jailbreak.

SULAIMANIYAH, Iraq — An Iraqi police official says prison officials and guards have been detained after 17 prisoners including 10 al-Qaida-affiliated detainees broke out of jail in a northern Iraqi city.

Police on Saturday said the entire staff of the detention center is being questioned as part of the investigation into the prison break in the city of Kirkuk on Friday. A police official said that one of the escaped prisoners has been recaptured.

Kirkuk is located 180 miles (290 kilometers) north of Baghdad.
Posted by: Steve White || 03/25/2012 00:00 || Comments || Link || E-Mail|| [330 views] Top|| File under:
Syria-Lebanon-Iran
Hizbullah Thwarts Army, Security Forces from Inspecting Arms Shipment
[An Nahar] Hizbullah members prevented overnight the army and security forces from inspecting an arms shipment in the western Bekaa,


...thereby demonstrating who's actually in charge in Leb...


reported MTV on Saturday.

It explained that the army and security forces in the region of Khirbet Qanafar sought to approach a truck loaded with weapons for the party, but the Hizbullah members prohibited them.

The party consequently cordoned off the area.

In similar incidents in the past year, Hizbullah had prevented the army and security forces from inspecting arms depots suspected of belonging to the party.

In November, an

kaboom

went off in an alleged arms depot in the Hizbullah stronghold of Siddiqin in the South and party members prevented the security forces from reaching the area.

Media reports said the cause of the blast could not be determined after Hizbullah drew a tight security dragnet around the scene of the

kaboom

.

In 2010, several blasts caused a large fire at a building in the southern town of Shehabiyeh. At the time reports said the

kaboom

s went off at a Hizbullah weapons depot.

An arms cache belonging to Hizbullah has also went kaboom! in an abandoned house in the southern village of Khirbet Selm.
Posted by: Fred || 03/25/2012 00:00 || Comments || Link || E-Mail|| [324 views] Top|| File under: Hezbollah
Head of Takfiri Network Residing in Ain el-Hilweh, Controlling 3 Qaida Cells
[An Nahar] The head of the takfir
...an adherent of takfir wal hijra, an offshoot of Salafism that regards everybody who doesn't agree with them as apostates who most be killed...
i network that has been recently discovered in

Leb

is currently residing in the

Ein el-Hellhole

Paleostinian refugee camp in southern

Leb

, reported Voice of

Leb

radio on Saturday.

Jamaa al-Islamiyya official Bassam Hammoud told the radio that Abu Mohammed Toufic Taha is controlling three al-Qaeda cells in

Leb

and he works for Majed al-Majed, a Saudi member of the terrorist group.

The first cell under Taha's control is currently located in the Iqlim al-Kharroub region and it has been planning on poisoning water wells and setting off explosives in al-Mukhtara and al-Jahlieh in order to create inter-Druze strife.

The second cell, found in al-Sarafand in the South, is behind the repeated firing of rockets from southern

Leb

towards Israel, added VDL.

The third cell, found in Lala in the Bekaa valley, was planning on kidnapping foreigners in order to swap them with

bad turban

inmates in Roumieh prison.

It was also planning on blowing up the Jeb Jennine power plant, said the radio.

Hammoud revealed that Taha has even sent some members of his cells in

Leb

to support fundamentalists in Syria.

In December, a rocket was fired from the town of Majdal Selem into the nearby town of Houla in the South, prompting Israel to accuse Hizbullah of being behind the attack.

The party had denied the accusation.

On November 29, a series of rockets were fired from the border area into Israel, forcing a retaliatory strike by the Jewish state.

A Lebanese website initially said an obscure al-Qaeda-linked group calling itself the Brigades of Abdullah Azzam

grabbed credit

for the November attack in an email message.

But the Brigades later denied the claim, laying the blame instead on a group linked to Hizbullah and Syria.

The Lebanese army had recently uncovered a takfiri network within its ranks, which was planning on carrying out attacks against army barracks and centers.
Posted by: Fred || 03/25/2012 00:00 || Comments || Link || E-Mail|| [338 views] Top|| File under: al-Qaeda
Leb FM: Lebanon Will Not Recognize Syrian National Council
[An Nahar] Foreign Minister Adnan Mansour announced that Lebanon must help Syria end its crisis because it is a "sister state" with which "we share special and historic ties that cannot be abandoned," reported As Safir newspaper on Saturday.

He told the newspaper: "Lebanon will not recognize the Syrian National Council."

Posted by: Fred || 03/25/2012 00:00 || Comments || Link || E-Mail|| [334 views] Top|| File under: Govt of Syria
At Least 40 Killed as Syrian Forces Pummel Rebel Bastions
[An Nahar] Syria's army resumed heavy shelling of the rebel hubs of Homs and Hama on Saturday, monitors reported, as international envoy Kofi Annan

...Ghanaian diplomat who served as the seventh and so far the worst Secretary-General of the UN. Annan and the UN were the co-recipients of the 2001 Nobel Peace Prize for something or other that probably sounded good at the time. In December 2004, reports surfaced that Kofi's son Kojo received payments from the Swiss company Cotecna, which had won a lucrative contract under the UN Oil-for-Food Program. Kofi Annan called for an investigation to look into the allegations, which stirred up the expected cesspool but couldn't seem to come up with enough evidence to indict Kofi himself, or even Kojo...
arrived in Russia in a new push for peace.

As the violence continued unabated across Syria the opposition announced new steps to pile the pressure on the regime of Hereditary President-for-Life Bashir Pencilneck al-Assad


Before going into the family business Pencilneck was an eye doctor...


, with army deserters closing ranks and creating a unified military council.

Homs and Qusayr Mortared
Mortar rounds rained down on the flashpoint central city of Homs and nearby town of Qusayr from early morning, killing at least 10 people, said the Syrian Observatory for Human Rights.

At least 24 civilians were reported killed nationwide, the

Britannia

-based monitoring group said, adding that 15 soldiers and two rebels also died in the fighting.

Troops and Tanks Target Saraqeb, Idlib Province
The fiercest regime assault targeted Saraqeb in the northwestern province of Idlib which was stormed by troops backed by 26 tanks that "took up position to split the town in two," activist Nureddin al-Abdo told Agence

La Belle France

Presse.

Residents cowered indoors as

kaboom

s rattled Saraqeb and troops swooped to make arrests, he said from the town where there is a considerable rebel Free Syrian Army (FSA) presence.

The army also used mortars to pound the town of Qalaat al-Madiq in the central province of Hama, which troops have been trying to seize for the past two weeks, the Observatory said.

Fighting in Damascus
Activists reported fierce overnight

festivities

between troops and mutineers in and around the capital, after a day of protests under the rallying cry "Damascus


...Capital of the last overtly fascist regime in the world...


, here we come."

YouTube videos showed a huge night-time demonstration in the Kfar Sousa district and others in several parts of Syria's second city Aleppo


...For centuries, Aleppo was Greater Syria's largest city and the Ottoman Empire's third, after Constantinople and Cairo. Although relatively close to Damascus in distance, Aleppans regard Damascenes as country cousins...


in the north.

The deadly uprising that has gripped Syria for more than a year has largely spared Damascus, but in recent weeks violence has also rocked the capital.

The

festivities

in Damascus province were "very violent" with

kaboom

s heard across the region and in the city itself, opposition activist Mohammed al-Shami told AFP.

Activists on Trial
Despite regime pledges of democratic reform, two activists appeared in court on Saturday accused of forming a secret organization.

"The security forces brought Bahraa Abdel Nabi Hijazi and Anas Abdel Salam before the judges for forming a secret organization and participating in protests hostile to the regime," human rights
...which are usually entirely different from personal liberty...
lawyer Michel Shammas told AFP.

Kofi in Moscow
U.N.-Arab League


...an organization of Arabic-speaking states with 22 member countries and four observers. The League tries to achieve Arab consensus on issues, which usually leaves them doing nothing but a bit of grimacing and mustache cursing...


envoy Annan arrived in Moscow to shore up vital backing from President Dmitry Medvedev and Foreign Minister Sergei Lavrov amid signs of waning Moscow support for its Arab ally.

Annan will meet Russian officials on Sunday before visiting China on Tuesday and Wednesday. Both countries have twice vetoed U.N. Security Council resolutions aimed at condemning Assad.

Annan is carrying with him Assad's answer to a peace plan under which Syria could begin a "political transition" to a representative government, with no specifically defined role for the Syrian leader.

His visit comes days after Moscow backed a non-binding Security Council statement in support of the initiative after making sure it contained no implicit threat of further action should Assad fail to comply.

There are growing signs that Moscow is beginning to lose patience with Assad, despite his commitment to massive new Russian arms purchases and the granting of key naval access to the Mediterranean.

A top Kremlin-linked

politician

said Assad should treat the U.N. statement as "an insistent recommendation" whose implementation would determine the future course of relations between the two countries.

"Assad has to take the first step: he must pull the Syrian army out of large cities," the lower house of parliament's foreign affairs chief Mikhail Margelov said on Thursday.

Russia sells billions of dollars in arms to Syria and analysts warn that Russian interests in Syria are too important for it to allow Western and regional powers to independently dictate the battle-scarred nation's fate.

Posted by: Fred || 03/25/2012 00:00 || Comments || Link || E-Mail|| [327 views] Top|| File under: Govt of Syria
Syrian Rebel Chiefs Form Military Council to Unify Ranks
[An Nahar] The head of the rebel Free Syrian Army, Riad al-Asaad, announced Saturday the formation of a military council grouping all rebel chiefs, including Syria's most senior army deserter General Mustafa al-Sheikh.

The council "is a step towards guaranteeing the unity of the troops and armed forces (of the opposition) on Syrian territory," Colonel Asaad told Agence

La Belle France

Presse by telephone from Turkey.

Asaad stressed that the new council "declines responsibility for any action taken by other organizations" and called on all armed forces in Syria to join the new military body.

"Today a pact was signed in Turkey... officially announcing that the Higher Military Council (of General Al-Sheikh) is merging with the Free Syrian Army of Riad Asaad," a FSA statement said.

"General Mustafa al-Sheikh has been appointed as the chairman of the council," the statement added.

According to a a lieutenant from Al-Sheikh's group, Asaad will be in charge of military operations.

"He will control all brigades and all (local) military councils (across Syria) must place themselves under his jurisdiction," Lieutenant Khaled Ali told AFP in Beirut.

General Al-Sheikh and 10 other generals will be tasked with deciding the military strategy of the Free Syrian Army, and will be in charge of weapons and funds, he added.

The announcement comes ahead of a two-day meeting in Istanbul, starting on Monday, of Syrian opposition groups seeking to hammer out common objectives in the face of the deadly crackdown on dissent that began in March last year.

Posted by: Fred || 03/25/2012 00:00 || Comments || Link || E-Mail|| [696 views] Top|| File under: Govt of Syria
Tech Note
I've been working under the hood since our comments freeze in the middle of the week. I've killed an entire swarm of bugs that have been existing in the hidden corners of our digital cupboard, even though they weren't the cause of the freeze. (I did fix the other problem, at least for another few years...)

I'm embarking on an extensive rewrite of much of the Burg, starting with the main page. If interested, you can follow the progress at cindex.php. You'll be able to watch as I create a duplicate in appearance of the front page, with significantly different code and (I'm hoping) database behind it.

I've been getting a slew of requests for access to archived material in the past few days, implying that one of the bugs I fixed tightened up the access to the way it was supposed to be. On the other hand, I got a request from one long-time member, which says there's another bug to be killed there. I just have to find it.

Except for things like that, I'm trying not to make any significant changes to the existing Burg, for fear of breaking something else. If I do, let me know. If there's an improvement you'd like to see, also let me know and we can all argue about it.

It's a rainy day today and it's a gym day. When I come back from making myself gasp and wheeze like a beached whale I'm going to try and put the comments into the new version.
Posted by: || 03/25/2012 10:45 || Comments || Link || E-Mail|| [605 views] Top|| File under:
Who's in the News
32
[untagged]
4
Govt of Syria
4
Arab Spring
2
Jamaat-e-Islami
2
Govt of Pakistan
2
al-Qaeda
2
TTP
1
Hezbollah
1
Taliban
1
al-Qaeda in Iraq
Bookmark
E-Mail Me
The Classics
The O Club
Rantburg Store
The Bloids
The Never-ending Story
Thugburg
Gulf War I
The Way We Were
Bio
Merry-Go-Blog
Hair Through the Ages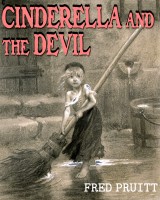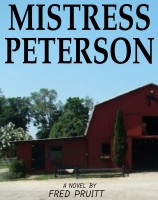 On Sale now!


A multi-volume chronology and reference guide set detailing three years of the Mexican Drug War between 2010 and 2012.

Rantburg.com and borderlandbeat.com correspondent and author Chris Covert presents his first non-fiction work detailing the drug and gang related violence in Mexico.

Chris gives us Mexican press dispatches of drug and gang war violence over three years, presented in a multi volume set intended to chronicle the death, violence and mayhem which has dominated Mexico for six years.
Click here for more information


Meet the Mods
In no particular order...


Steve White
Seafarious
Pappy
lotp
Scooter McGruder
john frum
tu3031
badanov
sherry
ryuge
GolfBravoUSMC
Bright Pebbles
trailing wife
Gloria
Fred
Besoeker
Glenmore
Frank G
3dc
Skidmark
Alaska Paul



Better than the average link...



Rantburg was assembled from recycled algorithms in the United States of America. No trees were destroyed in the production of this weblog. We did hurt some, though. Sorry.
18.232.188.89