Africa Horn
Somalia pirates: EU approves attacks on land bases
(Sh.M.Network)-The European Union


...the successor to the Holy Roman Empire, only without the Hapsburgs and the nifty uniforms and the dancing...


has agreed to expand its mission against

Somali pirates

, by allowing military forces to attack land targets as well as those at sea.

In a two year-extension of its mission, EU defence ministers agreed warships could target boats and fuel dumps.

The BBC's security correspondent Frank Gardner says the move is a significant step-up in operations, but one that also risks escalation.

Several EU naval ships are currently on patrol off the Horn of Africa. They police shipping routes and protect humanitarian aid.

The EU says the main tasks of the mission are the protection of vessels of the World Food Programme delivering food aid to displaced people in Somalia, and the fight against piracy off the Somali coast.

In a statement, the EU's foreign policy head idiot Catherine Ashton said fighting piracy was a priority of the mission in the Horn of Africa.

'Today's important decision extends [Operation] Atalanta's mandate for two more years and allows it to take more robust action on the Somali coast,' she said.

The EU said 'a budget of 14.9m euros (£12.4m; $197m) is provided for the common costs of the prolonged mandate'.
Posted by: Fred || 03/24/2012 00:00 || Comments || Link || E-Mail|| [484 views] Top|| File under: Pirates
Al Shabaab stones a man to death in southwestern Somalia
(Sh.M.Network)- Al-Qaeda affiliated

hard boyz

have on Friday afternoon stoned a fellow fighter to death in a town in southwestern Somalia after accusing him of committing a rape, an official said.


Was it that American guy?

The accused was killed in a square in Dinsor district of Bay region as hundreds of local inhabitants, including veiled women and elders congregated to watch the stoning event.

An Al-Shabaab



... Harakat ash-Shabaab al-Mujahidin aka the Mujahideen Youth Movement. It was originally the youth movement of the Islamic Courts, now pretty much all of what's left of it. They are aligned with al-Qaeda but operate more like the Afghan or Pakistani Taliban...


official said that an Islamic court of district has reached the decision after the man confessed he had forcibly raped a local young girl whose had not been released so far.

He said the killed man had already married and committed rape and that is why he was stoned to death according to the Islamic religion.

Generally, alleged spies and Christians have been publicly executed. Thieves have had their legs and hands cut off. Unmarried mature women and men accused of adultery have been beaten and stoned to death in Islam.
Posted by: Fred || 03/24/2012 00:00 || Comments || Link || E-Mail|| [348 views] Top|| File under: al-Shabaab
TFG imposes curfew on Hudur, blasts mount
(Sh. M. Network)- Somali troops in southwestern region of Bakol have imposed a night time curfew on the town of Hudur after Al-Shabaab


... Harakat ash-Shabaab al-Mujahidin aka the Mujahideen Youth Movement. It was originally the youth movement of the Islamic Courts, now pretty much all of what's left of it. They are aligned with al-Qaeda but operate more like the Afghan or Pakistani Taliban...




gun-hung tough guys

fled on Thursday after heavy battles, reports said.

Local residents confirmed to Shabelle Media that the curfew followed series of

kaboom

s took place at military bases in the Hudur, just 420 kilometers (260 miles) southwest of Mogadishu, as the allied troops moved into town.

"Everybody is running away. I am now closing my shop. Business has come to a standstill because of the curfew," a shopkeeper told Shabelle Media via phone.

Hudur town is the

scenic provincial capital

of Bakool region has served in the past three-years as a training base for the

bad turban

group Al-Shabaab linked with Al-Qaeda fighting against UN-backed Somali Government.
Posted by: Fred || 03/24/2012 00:00 || Comments || Link || E-Mail|| [340 views] Top|| File under: al-Shabaab
Africa North
Mali's Tuareg Rebels Fight On as World Slams Coup
[An Nahar] Mali's Tuareg rebels pressed on with a campaign to seize the north as mutinous soldiers faced a global backlash Friday for staging a coup over the government's handling of the insurrection.

Europe suspended aid amid a chorus of rebukes and African security chiefs called an emergency meeting over the coup in a west African country key to fighting trans-frontier drug trafficking and growing terrorism.

The coup in Bamako opened the way for Tuareg rebels to deepen their hold on the north, and the National Movement for the Liberation of Azawad (MNLA) said it had seized the town of Anefis between the two main cities in the desert north.

The Tuareg offensive sparked a coup on Thursday by soldiers who say they were ill-equipped to fight off the desert nomads, many heavily armed after returning from fighting for Libya's slain strongman Muammar Qadaffy


...Proof that a madman with money will be politely received for at least 42 years until his people get tired of him and kill him...


President Amadou Toumani Toure was forced to flee and his whereabouts remain unclear.

Gay Paree

said its efforts to reach him were unsuccessful and urged coup leaders not to harm him.

Coup leader Captain Amadou Sanogo told journalists in an interview that Toure was "doing very well", and members of the government

set to sit in solemn silence in a dull, dark dock, in a pestilential prison with a life-long lock

by soldiers were safe.

On its website the MNLA said it "will continue the offensive to dislodge the Malian army and its administration from all the towns of Azawad" -- the name for their professed homeland in the northern triangle of the bow-tie shaped west African nation.

Sanogo, who speaks with a raspy, hoarse voice, said the Tuareg rebels could join the army or be dealt with firmly.

"I will give them the opportunity to come around, otherwise I will face that what I have to face."

As few ventured out of their homes in Bamako, where some soldiers had turned to looting, the international community acted swiftly against the junta.

The European Union


...the successor to the Holy Roman Empire, only without the Hapsburgs and the nifty uniforms and the dancing...


's executive arm said it was halting development operations temporarily as EU foreign ministers called for the return of civilian rule.

"Following yesterday's coup d'etat in Mali, I decided to suspend temporarily European Commission's development operations in the country until the situation clarifies," said EU Development Commissioner Andris Piebalgs.

The EU stressed that direct support to the population would continue as well as humanitarian aid. Mali is threatened with a food crisis due to drought.

The European Union's executive arm planned to allocate 583 million euros ($772 million) of development aid to Mali between 2008 and 2013.

Mali's woes are viewed as a fallout of the demise of Qadaffy's regime, which employed the nomadic Tuareg who returned armed and jobless from Libya to their desert homes last year and resumed a decades-long independence battle.

The military, one of the continent's weakest according to analysts, was overwhelmed. It has blamed the government for lack of support to battle the Tuareg rebels.

The World Bank and African Development Bank also suspended development aid after Mali's first coup in 21 years.

Posted by: Fred || 03/24/2012 00:00 || Comments || Link || E-Mail|| [361 views] Top|| File under:
Africa Subsaharan
Five mosques razed in Nigeria
[Daily Nation (Kenya)] The spate of

kaboom

s by the Islamic fundamentalist group Boko Haram
... not to be confused with Procol Harum, Harum Scarum, possibly to be confused with Helter Skelter. Currently wearing a false nose and moustache and answering to Jama'atu Ahlus-Sunnah Lidda'Awati Wal Jihad, or Big Louie...
may have driven Nigerian authorities to demolish five mosques in Lagos.

The mosques located within the Alausa area of Lagos were pulled down following an earlier order by Lagos governor Babatunde Fashola, banning all religious activities within the Lagos State Secretariat.

Some of the demolished mosques, reduced to rubble, included one located about 120m from the office of the Deputy Governor and another behind the Ministry of Justice.

It was gathered that the demolition exercise was carried out at night with heavy police presence to forestall violent reactions.

Weeks ago, the Boko Haram sect had issued a threat to bomb major cities in the southern part of Nigeria including Lagos, the largest city in the country with about 20 million people.

Since the beginning of the year rumours have been rife of imminent attack on the country's longest bridge, the 12- kilometre Third Mainland Bridge connecting Lagos Island and the Mainland.

On March 16, thousands of people scampered for safety as an

bomb

was discovered in a building in Ikeja area of Lagos.

The bomb was planted in Awolowo House, a glass house on Obafemi Awolowo Road, one of the busiest parts of Ikeja Central Business District.

Intelligence reports

Sources said the demolition of the five mosques followed intelligence reports from the Rapid Response Squad on the vulnerability of the Secretariat to Boko Haram attack if religious activities in that neighbourhood were not curbed.

In a statement signed by Sheikh AbdurRahman Ahmad and Abdullah Shuaib the Lagos State chapter of the Conference of Islamic Organisations has urged the state governor to rebuild at least one of the mosques to assuage the feelings of the

Moslem

community.

The group which pledged support for pro-active security however expressed disappointment that

Moslem

leaders were not adequately consulted before the demolition.

A civil servant who would not want his name mentioned because he is a Christian said the Christian community in Alausa have become apprehensive following the demolition.

"We are worried because the standard reaction in circumstances like this is for

Moslem

s to vent their anger on Christians.
Posted by: Fred || 03/24/2012 00:00 || Comments || Link || E-Mail|| [450 views] Top|| File under: Boko Haram
Arabia
Landmines kill seven civilians, wound 20 others in Hajja
[Yemen Post] Landmines planted by the Houthi
...a Zaidi Shia insurgent group operating in Yemen. They have also been referred to as the Believing Youth. Hussein Badreddin al-Houthi is said to be the spiritual leader of the group and most of the military leaders are his relatives. The Yemeni government has accused the Houthis of having ties to the Iranian government, which wouldn't suprise most of us. The group has managed to gain control over all of Saada Governorate and parts of Amran, Al Jawf and Hajjah Governorates....
Group in Hajja killed seven civilians and

maimed

20 others Thursday in Kushar of Hajja governorate . One local of Kushar, Sadiq Qushar, said one civilian, Mohammad Al-Doaish, was killed while he was entering his home, pointing out that six other persons who went to rescue him were also killed as another landmine went kaboom!.

Violent

festivities

broke out between the Houthi Group and the tribes leaving hundreds of persons killed and

maimed

from both sides, and hundreds of families were displaced.

Locals of Ahim districts accused Houthi fighters of planting about 3000 landmines inside houses of the displaced persons and roads.

One child was killed by a landmine last Tuesday while he was returning his home in Kushar.

Last week, two displaced persons were killed and to others were

maimed

by a landmine as they opened the door of their house.

The

front man

of a reconciliation committee between the Houthi and the Hajja tribes had affirmed Houthi fighters planted some 3,000 landmines in Ahem.

Local sources said that an a mediation committee are contacting between both sides to root op the landmines and help the displaced persons return their villages.

A twenty-member team of activists who visited early of this month some district of Hajja governorate, cautioning against the deterioration of human rights
...which are usually entirely different from personal liberty...
conditions.

In a

presser

held in Sana'a, members of the team said Houthi fighters were surrounding some farms and blocking a main road linking between districts of Mastaba and Kashar of Hajja.

They said the prices of foodstuff highly raised between 50-70 per cent owing to sieges imposed by the Houthi fighters in some areas.


Posted by: Fred || 03/24/2012 00:00 || Comments || Link || E-Mail|| [351 views] Top|| File under: Houthis
Bangladesh
Pakistan rejects reports
[Bangla Daily Star] The Pakistain foreign ministry has rejected the allegation of funding BNP by the country's spy agency ISI before 1991 national election of Bangladesh as reported in local and international newspapers.

According to the ministry website, a spokesperson on Thursday termed baseless the news on ISI paying BNP.

Those reports were not only totally baseless but also part of mischievous efforts to damage the brotherly and mutually beneficial Pakistain-Bangladesh relationship, the spokesperson said.

Pakistain strictly adhered to the principle of non-interference in internal affairs of other countries and it would be ill-advised to give credence to such false, misleading and self-serving stories, the official added.

Posted by: Fred || 03/24/2012 00:00 || Comments || Link || E-Mail|| [347 views] Top|| File under: Govt of Pakistan
China-Japan-Koreas
Japan Prepares Defenses against Suspicious N. Korean Rocket Launch
[An Nahar] Japan on Friday readied its missile defense systems to shoot down a
North Korean rocket if it threatens the country, as the U.N. chief warned that next month's launch could jeopardize food aid.

The nuclear-armed North has announced it will launch a rocket in mid-April to put a satellite into orbit, a move that the United States, South Korea and other nations see as a pretext for a long-range missile test banned by the U.N.

The move by North Korea's new leadership has set off alarm bells across the region. The Philippines is calling for help from the United States to monitor the rocket, part of which is expected to land off the archipelago.

The preparations by Japan, regularly the target of North Korean barbs, come as world leaders including U.S. President Barack Obama
We're gonna punish our enemies and we're gonna reward our friends who stand with us on issues that are important to us...
prepare to meet in Seoul early next week for a summit officially focused on nuclear terrorism.

But the North's atomic program is expected to be the subject of intense discussion at the talks, which are also to be attended by the presidents of China and Russia.

"I have ordered officials to prepare to deploy the PAC-3 and Aegis warships," Japan's Defense Minister Naoki Tanaka told

news hound

s, referring to surface-to-air missiles and destroyers carrying missiles.



North Korea has warned that any attempts to raise the rocket launch at the Monday-Tuesday nuclear summit in Seoul would be taken as "a declaration of war"

"We are talking to relevant local governments about the deployment," he said.

The surface-to-air interceptors would reportedly be deployed on Japan's southern Okinawa island chain, but any order to shoot down the North Korean rocket would first need the approval of Prime Minister Yoshihiko Noda.

Japanese officials have said the projectile may pass over Okinawa.

In a notice to the U.N.'s International Maritime Organization, North Korea has said the first stage of the rocket will fall in international waters between China and South Korea.

The second stage is expected to splash down just 190 kilometers (118 miles) east of the northern Philippines.

U.N. Secretary General
the ephemeral Ban Ki-moon


... of whom it can be said to his credit that he is not Kofi Annan...


, who plans to raise the rocket launch at the Seoul summit, said any launch could discourage international aid donors and worsen North Korea's already dire humanitarian situation.

"Such an act would undermine recent positive diplomatic progress and, in its effect on international donors, would likely worsen the humanitarian situation inside the country," he said in a speech in Singapore.

North Korea has warned that any attempts to raise the rocket launch at the Monday-Tuesday nuclear summit in Seoul would be taken as "a declaration of war" and rejected South Korean demands to call off the launch.

Posted by: Fred || 03/24/2012 00:00 || Comments || Link || E-Mail|| [511 views] Top|| File under:
Europe
France's Jihadist cold blooded murderer no "lone wolf" - WSJ
Behind the subscription wall. But the Wall Street Journal has an agreement with Google, whereby one googles the title to get access to the full article -- to show the reader why a subscription is worthwhile. I do it enough that I am seriously tempted to take the plunge, especially for articles like this. Good find, Besoeker!
Posted by: Besoeker || 03/24/2012 12:25 || Comments || Link || E-Mail|| [520 views] Top|| File under:
India-Pakistan
Violent protests in Lyari over police operation
[Dawn]
Residents of Bloody Karachi's


...formerly the capital of Pakistain, now merely its most important port and financial center. It may be the largest city in the world, with a population of 18 million, most of whom hate each other and many of whom are armed and dangerous...


Lyari


...one of the eighteen constituent towns of the city of Karachi. It is the smallest town by area in the city but also the most densely populated. Lyari has few schools, substandard hospitals, a poor water system, limited infrastructure, and broken roads. It is a stronghold of ruling Pakistan Peoples Party. Ubiquitous gang activity and a thriving narcotics industry make Lyari one of the most disturbed places in Karachi, which is really saying a lot....


area protested on Friday against the raid operations of the law enforcement agencies, DawnNews reported.

Protestors resorted to stone pelting, arson and

gun sex

.

Police fired teargas shells to disperse the crowd, upon which the agitated protestors attacked a police armoured vehicle with a petrol bomb and set it on fire.

However,


a person who gets all wrapped up in himself makes a mighty small package...


teargas shelling was intensified after the police were attacked and the locality echoed with the sound of increased gun firing.

Police were successful in dispersing the protestors after five hours, where as tyres were burnt in Naya'abad, Kamila Stop and Khadda market areas of Lyari.

Protestors complained that the police were harassing the area residents, arresting innocent people where as criminals roamed scot free.

Police claimed to have

locked away

more than a dozen agitators and additional police was deployed in the affected areas.

Posted by: Fred || 03/24/2012 00:00 || Comments || Link || E-Mail|| [345 views] Top|| File under:
Radio-bomb kills soldier, son listening to Asia Cup final
[Dawn]
Intelligence officials say a bomb hidden inside a radio went kaboom! on a military base in northwest Pakistain, killing a paramilitary soldier and his 10-year-old son.

The officials say the soldier and his son were listening to the Asia Cup cricket final between Pakistain and Bangladesh on Thursday night when the bomb went off. Three other children were

maimed

.

Authorities are investigating how the bomb was planted in the radio. The attack occurred at a base in Wana, the main town in the South

Wazoo

tribal area, a key Pak Taliban stronghold.

Posted by: Fred || 03/24/2012 00:00 || Comments || Link || E-Mail|| [337 views] Top|| File under: TTP
Militants kidnap, kill Pakistani soldiers: officials
[Dawn] Gunmen ambushed a Pak paramilitary checkpost on Friday, killing four soldiers and abducting four others in the southwestern province of Balochistan



...the Pak province bordering Kandahar and Uruzgun provinces in Afghanistan and Sistan Baluchistan in Iran. Its native Baloch propulation is being displaced by Pashtuns and Punjabis and they aren't happy about it...


, officials said.

There was no immediate claim of responsibility but officials blamed the attack on Taliban in Shirani district, 350 kilometres east of Quetta, the capital of the province that borders Afghanistan and Iran.

"Militants attacked the post in the early hours. They first surrounded the post, then ambushed it. After killing four, they took four other soldiers with them," said a senior government official in Balochistan.

Three other soldiers were

maimed

, the official added.

Posted by: Fred || 03/24/2012 00:00 || Comments || Link || E-Mail|| [334 views] Top|| File under: TTP
KP orders deportation of over two thousand Afghan refugees
[Dawn] The provincial government of Khyber-Pakhtunkhwa


... formerly NWFP, still Terrorism Central...


(KP) on Friday cancelled registrations of more than two thousand Afghan refugees holding fake identity cards and issued orders to deport them back to their home country, DawnNews reported.

Moreover, the KP government has sought recommendations from different institutions on whether the refugees' assets should be sealed or confiscated.

The Federal Investigation Agency (FIA) also

set to sit in solemn silence in a dull, dark dock, in a pestilential prison with a life-long lock

four officials of National Database and Registration Authority (Nadra) and the immigration and passports office who were allegedly involved in issuing fake identity cards and passports to the illegal residents.

The investigations reports have been submitted to Ministry of Interior.

Earlier in February, a list of 185 Afghan refugees working for different institutions of the Afghan government had been earlier sent by the FATA Secretariat and the KP government to the interior and foreign ministries, after which it was decided that the refugees should be deported from the country.

Following the orders, notices had been issued to the refugees ordering them to leave the country within a month.

Posted by: Fred || 03/24/2012 00:00 || Comments || Link || E-Mail|| [358 views] Top|| File under: Govt of Pakistan
Suicide attack kills five at mosque in Khyber agency
[Dawn] A

jacket wallah

went kaboom!"

outside a mosque on Friday, killing five people in the tribal belt on the Pak-Afghan border, officials said.

Three loyalists of local

thug

group Lashkar-e-Islam and two

non-combatants were killed

in Akakhel town in the Tirah valley of Khyber district, local administration official Bakhtiar Khan told AFP.

"A suicide bomber

went kaboom!"

outside a Lashkar-e-Islam mosque. Three members of Lashkar-e-Islam and two passers by have been killed in the attack. Nine people have been

maimed

in the incident," Khan told AFP.

The attack came exactly three weeks after a similar

suicide kaboom

at another Lashkar-e-Islam mosque in Tirah killed 22 people and

maimed

another 20 after Friday prayers.

Khyber is a haven for

gunnies

linked to the Pak Taliban and has been the scene of fighting between the army and rebels, prompting at least 18,000 people to flee their homes in October last year.

A

front man

for Lashkar-e-Islam, which is run by warlord Mangal Bagh
...a former bus driver, now head of the Deobandi bandido group Lashkar-e-Islam and the Terror of Khyber Agency
...
and which has links to Islamist

gunnies

and criminal gangs, blamed Pakistain's main umbrella Taliban faction for the attack.

Akakhel is a restive town where the rival Lashkar-e-Islam, Tehrik-e-Taliban Pakistain (TTP) and other local

faceless myrmidons

are known to compete for influence.

"Tehrik-e-Taliban sent this suicide bomber to attack our mosque but our guards identified him and

shot up

him," Lashkar-e-Islam

front man

, Hazrat Omer, told AFP by telephone.

"At that point he

went kaboom!"

and killed five people. The dead included three of our members. Seven people have been injured of which six are our colleagues," he added.

The scene of Friday's attack is 12 kilometres from the site of the March 2 bombing, in which most of the dead were from Lashkar-e-Islam.

Posted by: Fred || 03/24/2012 00:00 || Comments || Link || E-Mail|| [358 views] Top|| File under: TTP
Syria-Lebanon-Iran
Syrian troops storm northwestern town of Saraqeb
Syrian troops with tanks stormed Friday a northwestern town amid intense shelling, according to activists.

The Syrian Observatory for Human Rights and the Local Coordination Committees said the troops entered Saraqeb from the north and were pushing forward. The Observatory said at least one civilian was killed in the attack.

The troops were accompanied by pro-government gunmen and plainclothes security agents who arrived in buses and started making raids and arresting people. Calls to the city could not get through.

Saraqeb, in the northern province of Idlib that borders Turkey, has been held by army defectors for months.

The attack comes 11 days after troops retook Idlib city, the provincial capital, which had been under rebel control for months. Assad's forces have made a series of offensives over the last month, and in the past couple of weeks have targeted rebel-held areas in Idlib province and in the central city of Homs.
Posted by: ryuge || 03/24/2012 06:34 || Comments || Link || E-Mail|| [474 views] Top|| File under:
At Least 26 Dead as Tens of Thousands Rally in Syria
[An Nahar] At least 22 civilians, three regime troops and a rebel were killed on Friday in Syria as government forces bombed towns and clashed with rebels in several areas of Syria and tens of thousands of people took part in "Damascus


...Home to a staggering array of terrorist organizations...


, here we come" demonstrations, monitors and activists said.

Security forces killed 11 people in Homs, four in Daraa, three in Idlib, a person in Latakia, one in Deir al-Zour, one in Aleppo


...For centuries, Aleppo was Greater Syria's largest city and the Ottoman Empire's third, after Constantinople and Cairo. Although relatively close to Damascus in distance, Aleppans regard Damascenes as country cousins...


and another in al-Raqq, the Local Coordination Committees, the main activist group spurring protests on the ground, said.

The Syrian Observatory for Human Rights said the crowds in all the hot spots of anti-regime revolt across the country numbered hundreds of thousands.

In the capital itself, five people were

maimed

in Kfar Sousa district as security forces opened fire to disperse protesters, said the

Britannia

-based Syrian Observatory.

Mortar fire crashed into the Bab Dreib, Safsafa and Warsheh districts of Homs city, in central Syria, killing five people, it said.

Security forces

shot up

demonstrators in Hama province, also in central Syria, where army deserters killed a soldier, the monitoring group said, without giving an immediate toll for the protesters.

The Observatory said at least three soldiers and a rebel were killed in Aazaz, near the Turkish border.

"Troops are bombing and helicopters flying overhead. Fighting has been going on since midday (Thursday) between regime forces and (army) deserters in Aazaz," opposition activist Mohammed Halabi in Aleppo province told Agence

La Belle France

Presse by telephone.

The city of Aazaz is strategically positioned on the road to safety in neighboring Turkey for

maimed

and fleeing civilians as well as being a supply route for Free Syrian Army rebels.

In Maaret al-Numan and other towns of Idlib province, also on the border with Turkey, demonstrators gathered after

Moslem

weekly prayers in mosques, calling for the trial of regime leaders, said the Observatory.

Large demonstrations were reported in the northern city and region of Aleppo as well as in the Kurdish city of Qamishli on the border with Turkey.

The state news agency SANA reported that "several terrorists" were killed in the Sermin region of Idlib and in the Aleppo region an army engineer was killed by a bomb under a bridge that

exploded

by remote control.

In videos posted online by activists, protests were also seen in the southern province of Daraa, birthplace of the year-long revolt in Syria that monitors say has cost more than 9,100 lives.

Opposition activists said hundreds of people took part in night-time protests in areas of the capital.

"Bomb us instead of Daraa, Homs and Hama," cities where hundreds of civilians have reportedly been killed in a crackdown on anti-regime protests, the demonstrators chanted in Rukneddine neighborhood, according to activists.

Posted by: Fred || 03/24/2012 00:00 || Comments || Link || E-Mail|| [749 views] Top|| File under: Govt of Syria
Who's in the News
36
[untagged]
4
Govt of Pakistan
3
Arab Spring
3
TTP
2
al-Shabaab
2
Govt of Syria
1
Govt of Iran
1
Houthis
1
Pirates
1
Boko Haram
Bookmark
E-Mail Me
The Classics
The O Club
Rantburg Store
The Bloids
The Never-ending Story
Thugburg
Gulf War I
The Way We Were
Bio
Merry-Go-Blog
Hair Through the Ages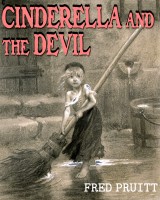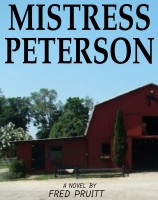 On Sale now!


A multi-volume chronology and reference guide set detailing three years of the Mexican Drug War between 2010 and 2012.

Rantburg.com and borderlandbeat.com correspondent and author Chris Covert presents his first non-fiction work detailing the drug and gang related violence in Mexico.

Chris gives us Mexican press dispatches of drug and gang war violence over three years, presented in a multi volume set intended to chronicle the death, violence and mayhem which has dominated Mexico for six years.
Click here for more information


Meet the Mods
In no particular order...


Steve White
Seafarious
Pappy
lotp
Scooter McGruder
john frum
tu3031
badanov
sherry
ryuge
GolfBravoUSMC
Bright Pebbles
trailing wife
Gloria
Fred
Besoeker
Glenmore
Frank G
3dc
Skidmark
Alaska Paul



Better than the average link...



Rantburg was assembled from recycled algorithms in the United States of America. No trees were destroyed in the production of this weblog. We did hurt some, though. Sorry.
18.232.188.89