Afghanistan
UK troops to hand over to U.S. in Musa Qala
U.S. soldiers will take over security from British troops in the Musa Qala area of southern Afghanistan as Washington builds up its force as part of a new counter-insurgency strategy, Britain said on Thursday. The British government said the move was a first step in a "rebalancing' of forces in the southern province of Helmand to ensure NATO forces are fully effective in countering Taliban insurgents and protecting civilians.

Helmand is the scene of some of the fiercest fighting between U.S. and NATO forces and a resurgent Taliban.

About 500 British troops based in the Musa Qala district, in the northeast of the province, will move in the coming weeks to central Helmand, the most heavily populated part of the province where most British troops are already based. There will be no change to Britain's overall force of around 9,500 troops in Afghanistan.

Twenty-three British troops have been killed in Musa Qala since British forces first deployed there in 2006. Control of the town of Musa Qala has passed back and forth between British forces and the Taliban in recent years.

The new strategy, designed by U.S. and NATO commander General Stanley McChrystal, puts greater emphasis on securing Afghan population centres and on training Afghan security forces so that they can gradually assume control.

The arrival of U.S. reinforcements "allows us to rebalance all our forces to achieve much improved force densities in central Helmand delivering better protection of the Afghan people,' Major General Nick Carter, the British commander of NATO forces in southern Afghanistan, said in a statement. The improving situation in Musa Qala and nearby Now Zad had also made the move possible, he said.

Further changes in how the forces are deployed were likely "in due course', the government said.
Posted by: Steve White || 03/12/2010 00:00 || Comments || Link || E-Mail|| [418 views] Top|| File under:
Africa Horn
Death toll hits 54 from clashes in Somali capital
[Al Arabiya Latest] The death toll from two days of fighting in Somalia's capital between government forces and al-Shabaab rebels has risen to 54, ambulance services said on Thursday as clashes subsided with both sides claiming successes.

The government urged residents to vacate the areas where fighting had taken place as it planned to take on the rebels again, but said it had not yet started a long-awaited offensive to dislodge the insurgents from Mogadishu once and for all.

"The government was just counter-attacking the rebels. We are going to fight the rebels as planned, let civilians around those areas vacate," Abdul Rasaq Mohammed Nur, Mogadishu's mayor, told reporters.

Insurgents have fought the government since the start of 2007 and the Western-backed administration has been hemmed into a few blocks of the capital since a rebel offensive last May.

"We have carried 54 dead people and 140 others injured yesterday and today," Ali Muse, coordinator of ambulance services, told Reuters.

Earlier in the day the Elman human rights group had put the death toll at 38 and 104 wounded.

"The death toll may rise because the shelling was terrible. Hundreds of families have been displaced from at least four districts of Mogadishu," Ali Yasin Gedi, vice chairman of the group, told Reuters.
Posted by: Fred || 03/12/2010 00:00 || Comments || Link || E-Mail|| [367 views] Top|| File under: al-Shabaab
Arabia
Yemeni forces attack rebel-held building in south
SANAA - Yemeni forces launched an attack on Thursday to recapture a government building occupied by rebels in the south of the country, setting off a gun battle in which a passer-by was killed, a local official said.

"Large military forces launched a campaign this morning to retake the municipality building (in a southern province). But gunmen from the southern movement confronted them and the two sides exchanged fire,' the official said.

"One person was killed and a gunman was wounded. Clashes are continuing,' he added. He said a large group of armed separatists had been occupying the municipal headquarters in the southern town of Tor al-Baha for months.
Posted by: Steve White || 03/12/2010 00:00 || Comments || Link || E-Mail|| [353 views] Top|| File under:
Dubai police chief orders out foreign spies
[Al Arabiya Latest] Dubai's Police Chief ordered foreign spies operating in the Gulf emirate to leave within a week or risk being hunted down by security forces, according to press reports on Thursday.

"They (foreign spies) better leave or they will face extreme measures," Police chief Dahi Khalfan told UAE. newspaper al-Khaleej.

Khalfan added that the head of Israel's Mossad intelligence agency Meir Dagan opened Pandora's Box executing the assassination of Hamas leader Mahmoud al-Mabhouh in a Dubai hotel. "His audacity was unprecedented when he made his operatives use European passports."


Assuming it was Mossad. Somebody's trying real hard to get us all to believe it was Mossad when in fact it has yet to be proven. Khalfan pro'ly sells used camels on the side ...

Very beautiful she-camels they appear, too, until one gets close.

Dagan's actions, Khalfan explained, were extremely daring and yet he still had the arrogance to assume that the operation would go unnoticed. "Unraveling the mystery of Mabhouh's case was a serious blow that he had never anticipated."

Khalfan announced that the Dubai Police now has the DNA of four Mossad agents


or not-Mossad agents -- without an actual subject to compare the found DNA to, it's awfully hard to say, unless all four were males with the last name of Cohen.

They did a PCR reaction using ebil Juice primers ...

involved in the murder. "As a policeman, I've learned that having the DNA of suspects means there is hope that we can arrest them," Khalfan told the UAE newspaper al-Ittihad Wednesday.

Khalfan reiterated that Mabhouh was betrayed by a Hamas member since the suspects arrived in Dubai 10 or 12 hours before him. "It must have been someone very close to him who leaked information about his movements," he told the paper.

Khalfan blamed Hamas for not sending one of their operatives to escort Mabhouh and said that the crime might not have taken place had the victim been escorted by a guard. "The crime wouldn't have been that easy to commit, the culprits wouldn't have been able to hunt him down that easily."


Maybe Hamas didn't protect him because they were the ones who whacked him ...

Hamas 'protection' follows the ancient tradition.

Khalfan denied reports that Mabhouh booked his ticket to Dubai over the internet or that he called his family from Syria to tell them he was travelling. His travel plans were shrouded in secrecy and his passport did not even have his last name.

"His passport name was Abdul Raaouf Mohamed."

Regarding the Palestinian detainees, Khalfan said that one of them booked a room for the culprits to stay in. "At first he denied then later confessed to meeting them. The second Palestinian detainee was in contact with the culprits and we have found out that he is sentenced to death by a Palestinian faction."

Khalfan denied that detaining those Palestinians implies incriminating Hamas itself,
since the detainees are traitors. He also denied reports that two of the assassins fled from Dubai to Abu Dhabi on the plane of the Israeli Minister of Environment, who was taking part in a conference in the country.


But isn't it a wonderful rumour!

"All members of the assassination team came to the country from Dubai Airport and left from Dubai Airport. Surveillance cameras detected them both at the airport and in the hotel."
The issue of the passports, Khalfan added, is still unresolved since there is a possibility that not all of them are fake. "We are not sure yet. Two of the suspects traveled to the United States on Feb. 14 and 21. I find it very hard to believe that airport security did not discover that the passports were fake. They could have had dual nationalities"

Khalfan is, however, certain beyond all doubt it that it is Mossad that assassinated Mabhouh. "When the assassination took place in January, I was 99% sure Mossad was behind it, now I am 100% sure."


"And I continue not to care a fig what the piles of evidence may say."
Posted by: Fred || 03/12/2010 00:00 || Comments || Link || E-Mail|| [349 views] Top|| File under:
Thousands protest against crackdown in Yemen
[Al Arabiya Latest] Yemeni forces launched an attack on Thursday to recapture a government building occupied by separatists in the south of the country, setting off a gunfight, a local official and witnesses said.

Three protesters were shot dead as security forces tried to quash a separatist demonstration in another southern province. Elsewhere in Yemen, thousands gathered for demonstrations to demand an easing of the crackdown on the south.

Under international pressure to quell domestic unrest and focus its sights on al-Qaeda, Yemen earlier this week offered to hold talks with southern separatists and hear their grievances.

The offer by President Ali Abdullah Saleh followed an escalation of violence on both sides in south Yemen which left a trail of dead and wounded in recent weeks while insurgent violence elsewhere in the country has faded.

Demonstrations were being held in several cities, with crowds calling for the military to withdraw from southern cities and for the government to halt a sweeping campaign of arrests.

In the southern town of Tor al-Baha, Yemeni forces launched an attack to recapture a government building occupied by armed tribesmen, sparking a gun battle in which two people, including a passer-by, were killed, a local official said.

Tribal gunmen closed off all roads leading to the center of the town and surrounded security forces, witnesses told Reuters.

"Large military forces launched a campaign this morning to retake the municipality building (in a southern province). But gunmen from the southern movement confronted them and the two sides exchanged fire," the local official said.

Posted by: Fred || 03/12/2010 00:00 || Comments || Link || E-Mail|| [355 views] Top|| File under:
Europe
Turkish terror suspects go on trial in Germany
Three Turkish nationals went on trial in Germany on Thursday, accused of raising money to help finance a series of terrorist attacks in Turkey. Prosecutors claim all three suspects, two men and one woman, have recruited members for the Revolutionary People's Liberation Front (DHKP-C), a radical Marxist-Leninist group that has mounted bomb attacks in pursuit of its goal of overthrowing Turkey's government.

The woman, 34-year-old Nurhan E., was allegedly the head of the European wing of the DHKP-C and raised a total of 840,000 euros ($1.1 million) for the organization. Ahmet I., 40, is accused of leading the group's Cologne cell, and Cengiz O., 36, of heading the regional Westfalia cell.

Police arrested the three suspects after searching their residences in November 2008. A verdict is expected on August 31, and they could face up to 15 years in prison.

The DHKP-C was originally founded in the 1970s as Devrimci Sol and renamed in 1994. The group has practiced suicide bombings since 2001, and has been blamed for numerous attacks in Turkey and in Germany, including bombings at Turkish banks in Duisburg and Cologne in 1995. Ankara, the United States and the European Union classify it as a terrorist organization. The DHKP-C was banned in Germany in 1998, but German officials estimate some 650 members still exist in the country.

While the principle struggle of the DHKP-C is in Turkey, members have used German soil for "training, indoctrination, collecting money and logistical support," Rolf Tophoven, head of the Institute for Terrorism Research and Security Policy in Essen told Deutsche Welle.

Tophoven cautioned against comparing the DHKP-C with the four members of the so-called "Sauerland" group, who received sentences earlier this month of five to 12 years for a failed plot to attack United States targets in Germany. "I would say (the DHKP-C) are not operating directly against German targets inside Germany," he said. "The biggest threat, as far as the intelligence community knows, comes from the radical militant Islamic cadres like the so-called Jihad Union or Al-Qaeda."

But while Germany is not the direct target of the DHKP-C, Tophoven said the group's presence in Germany could have a negative influence on the huge - and largely peaceful - German-Turkish community. "The problem is that if you have young Turkish Muslim people which are unemployed and have no further perspective for the future, maybe they can be recruited by these groups," he said.
Posted by: ryuge || 03/12/2010 09:34 || Comments || Link || E-Mail|| [460 views] Top|| File under:
India-Pakistan
20 dead in twin suicide blasts in Lahore
A TWIN suicide attack targeting Pakistani army vehicles in the eastern city of Lahore killed 20 people, a senior police official said.

"We have the heads of both the bombers," Chaudhry Mohammad Shafiq said. "There was an interval of 15 seconds between the two attacks. They were on foot. Their target was army vehicles."

He said at least 20 people were killed, and a number of army personnel are in a serious condition. The blasts came four days after a suicide car bomber destroyed offices used to interrogate suspected militants in an upmarket district of Lahore.

Posted by: phil_b || 03/12/2010 04:17 || Comments || Link || E-Mail|| [359 views] Top|| File under:
Son of Ahl-e-Sunnat chief shot dead in Karachi, Maulana Ghafoor in critical condition
[Dawn] In yet another incident of target killing, also sectarian in nature, the son of the Ahl-e-Sunnat Chief, Maulana Ghafoor has been shot dead in Nazimabad, Karachi on Thursday, police officials said. Maulana Ghafoor himself is also said to be in critical condition.

Maulana Ghafoor was on his way to the court in the morning when two pillion riders approached his car and opened indiscriminate fire on him, reports DawnNews. Maulana was near the A.O. Clinic in Nazimabad when his car came under attack.

Maulana Ghafoor's son was killed in the incident, while Maulana himself is in critical condition at the Abbasi Shaheed Hospital. Maulana Ghafoor has been affiliated with the banned sectarian organization Sipah-e-Sahaba.
Posted by: Fred || 03/12/2010 00:00 || Comments || Link || E-Mail|| [745 views] Top|| File under: Sipah-e-Sahaba Pakistan
Three killed, nine injured in Peshawar suicide blast
[Dawn] A suicide bomber who stumbled and blew up his vest of explosives prematurely on the outskirts of Pakistan's city of Peshawar killed three civilians, police said.

"Three people were killed and nine wounded. All are civilians. The dead include a small child and two men," police official Fazal Maula.

The bomber intended to target a convoy of paramilitary Frontier Corps about 10 kilometers outside central Peshawar, police said.

"The suicide bomber wanted to hit an FC convoy. It was a small bazaar outside Peshawar. He was wearing a suicide jacket, he fell down and it exploded prematurely. He could not reach the target," said Maula.
Posted by: Fred || 03/12/2010 00:00 || Comments || Link || E-Mail|| [396 views] Top|| File under: TTP
Israel-Palestine-Jordan
Israel to limit worshippers at Jerusalem mosque
JERUSALEM - Israeli police said they would bar Muslim men under the age of 50 from prayers on Friday at Jerusalem's Al-Aqsa mosque compound, one of Islam's holiest sites, fearing clashes. The move comes after violent clashes at the disputed holy site at last week's prayers and fresh tensions over Israeli plans to build 1,600 houses in mostly Arab east Jerusalem.


More cause and effect ...


Men under the age of 50 would be barred from the Friday prayers, while women of all ages would be permitted, police spokesman Micky Rosenfeld told AFP, adding that police would bolster their forces.

"We are stepping up security in east Jerusalem after getting information of plans to cause disturbances,' he said.

The compound containing the Al-Aqsa Mosque and the Dome of the Rock is Islam's third-holiest site, after Mecca and Medina in Saudi Arabia. It is Judaism's holiest site, known as the Temple Mount.

Last week riot police stormed the hilltop enclosure when the Muslim protestors threw stones after the main weekly prayers. The police fired tear gas and threw stun grenades to disperse the protestors, before skirmishes continued in the lanes and alleys of the Old City outside the compound.

Several dozen people were wounded, including about 15 police, before the confrontation ended with the Israeli forces leaving the compound after negotiating with Muslim authorities there.
Posted by: Steve White || 03/12/2010 00:00 || Comments || Link || E-Mail|| [354 views] Top|| File under:
Several injured as Israeli planes bomb Gaza Strip
[Iran Press TV Latest] Several Palestinians have been injured as Israeli aircraft bomb two sites in southern Gaza Strip early Friday, the army and witnesses said.

The Israeli military said it blew up a metal workshop in Khan Yunis in the early hours of Friday, injuring several people.

The condition of the injured was not immediately clear, witnesses said.

Minutes later, a second strike targeted a tunnel in the border town of Rafah, the Israeli military said.

The army claims that the two strikes were in retaliation to a Thursday rocket attack that hit an empty workshop on a kibbutz in southern Israel, but caused no casualties.
Posted by: Fred || 03/12/2010 00:00 || Comments || Link || E-Mail|| [368 views] Top|| File under: Hamas
Southeast Asia
Bombing in southern Thailand kills famous police station chief
A police station chief here, who made headlines when he asked for a transfer out of the southern border province, was fatally injured in an ambush by terrorists insurgents Friday afternoon.

Pol Col Sompien Eksomya was fatally injured when his pick-up truck was hit by a blast in Ban Thabchang village in Tambon Talingchan of Bannang Sata district at 1:30 pm. He was visiting villagers with three subordinates who were also injured.

The terrorists insurgents used a wired remote to detonate the bomb buried under the road surface.

Sompien has been working in the deep South for 20 years and has been recognised for his good relation with local people. He once made headlines when went to the Government House to file a complaint that he wanted to be moved out of the region so that he could spend the rest of police service peacefully.

According to this article:


Songkhla native Col Sompien was known as the "Fighter at Budo Mountain' and "Iron Leg' as most of his patrols were carried out on foot.

He sounds like a good man. The terrorists' have, once again, demoralized the local community, which is a 'victory' from their perspective. I hope that the families of these terrorists are proud of the monsters in their midst. *spit*
Posted by: ryuge || 03/12/2010 07:31 || Comments || Link || E-Mail|| [381 views] Top|| File under:
Hunt for another JI leader
[Straits Times] SUSPICION is mounting that the fugitive militant Umar Patek may be in Aceh, after word spread on Wednesday that the Indonesian counter-terrorism force was hot on his trail.

Umar was a key leader of the regional terror network Jemaah Islamiah (JI) in Indonesia until he fled to the southern Philippines in 2003.

He is thought to have returned to Indonesia last year with another fugitive JI member, Dulmatin, the 40-year-old bomb-maker who was shot dead on Tuesday in West Jakarta.

Security experts predicted yesterday that it would not be long before Umar, 40, was caught if he was in Indonesia.

Security analyst Ken Conboy, referring to Indonesia's crack anti-terror squad, said: 'With only 10 days to go before Obama gets here, you can be sure Densus 88 (Detachment 88) is working overtime to follow up on any leads they have.'

United States President Barack Obama is scheduled to make an official visit to Jakarta and Bali next weekend.
Posted by: Fred || 03/12/2010 00:00 || Comments || Link || E-Mail|| [364 views] Top|| File under: Jemaah Islamiyah
Who's in the News
59
[untagged]
1
al-Shabaab
1
Commies
1
Govt of Iran
1
Govt of Sudan
1
Hamas
1
Jemaah Islamiyah
1
Sipah-e-Sahaba Pakistan
1
TTP
Bookmark
E-Mail Me
The Classics
The O Club
Rantburg Store
The Bloids
The Never-ending Story
Thugburg
Gulf War I
The Way We Were
Bio
Merry-Go-Blog
Hair Through the Ages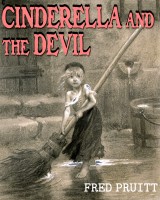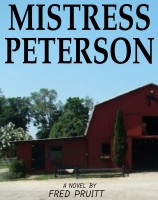 On Sale now!


A multi-volume chronology and reference guide set detailing three years of the Mexican Drug War between 2010 and 2012.

Rantburg.com and borderlandbeat.com correspondent and author Chris Covert presents his first non-fiction work detailing the drug and gang related violence in Mexico.

Chris gives us Mexican press dispatches of drug and gang war violence over three years, presented in a multi volume set intended to chronicle the death, violence and mayhem which has dominated Mexico for six years.
Click here for more information


Meet the Mods
In no particular order...


Steve White
Seafarious
Pappy
lotp
Scooter McGruder
john frum
tu3031
badanov
sherry
ryuge
GolfBravoUSMC
Bright Pebbles
trailing wife
Gloria
Fred
Besoeker
Glenmore
Frank G
3dc
Skidmark
Alaska Paul



Better than the average link...



Rantburg was assembled from recycled algorithms in the United States of America. No trees were destroyed in the production of this weblog. We did hurt some, though. Sorry.
18.232.188.89