Home Front: WoT
Judge dismisses acquittal bid by Fort Dix plotters
So long, boys...


A federal judge yesterday quickly dispatched a slew of motions seeking an acquittal or a new trial for the five foreign-born Muslim men convicted in December of planning a terrorist attack on Fort Dix.

"This was the fairest trial this court could provide any defendant," District Court Judge Robert B. Kugler said. "There was overwhelming evidence from which the jury could find guilt."


Bet he's not a Carter appointee ...


Yesterday's hearing in Camden was the first time the men, all raised primarily in Cherry Hill, had appeared in court since the jury verdicts.


And....cue...The Seething™!


After Kugler's rulings, agitated relatives of the defendants began calling out "This is not justice" and "It's not over." Court security tried to calm Ferik Duka, the father of defendants Dritan, Eljvir and Shain Duka. "Who can stop me?" he asked before saying "Allahu akbar," which means "God is great" in Arabic. His sons, being led from the courtroom in shackles, responded loudly, "Allahu akbar." Faten Shnewer, mother of defendant Mohamad Shnewer, also spoke up, echoing her emotional denouncement of the verdict in December. "The judge is with the government," she said yesterday. "It's all lies."

The Duka brothers, Shnewer, and Serdar Tatar all face life in prison at their sentencings, scheduled for April.


Which should give them plenty of time to talk to their friend Allahu Akbar.


They were convicted of conspiring to kill U.S. soldiers, but acquitted of attempted murder. One juror told The Inquirer that the panel believed that the men had seriously planned an attack, but that the plot had not progressed far enough to convict on attempted murder.

The five were arrested in May 2007 after Dritan and Shain Duka tried to buy rifles from Mahmoud Omar, an FBI informant. Omar and a second informant, Besnik Bakalli, secretly recorded hundreds of hours of conversations with the men. The tapes formed the basis of the government's case.


Okay. Cue...Just Mixed Up Kids™!


Defense attorneys argued that their clients were alienated young men who had talked tough about jihad but never intended to carry out an attack. They said the informants often goaded their clients into their most inflammatory statements.


Okay. Cue...It Was Just A Vacation™!


Much of the case hinged on how to interpret the men's words and actions, such as the trips they took to the Poconos, where they fired guns on a shooting range. The defense called the trips vacations; the prosecution called them training.

Kugler yesterday said the defense motions were a restatement of the cases presented "before the jury, and which the jury rejected." He said the jury had been carefully selected and the defendants given every opportunity to mount their case. "We spent millions of dollars on the defense in this case," Kugler said. "Just the translations and the technical support . . . exceeded $1 million."
Okay. Cue...We're Really Sorry™!
Since the verdict, several defendants have written to Kugler, and their relatives have been peppering the judge with letters, pleading for mercy. None of the defendants testified at the trial. In one letter, Shnewer wrote that he regretted the "lies" he had told Omar about his codefendants being willing participants in a plan to attack the base. He said he "didn't mean any of it."

Kugler addressed that letter yesterday. "The enormity and the quantity of what he said makes it difficult to believe he didn't mean at least some of what he said," the judge said.

Eljvir Duka also recently wrote the judge a 17-page letter - on legal-pad pages - to explain his recorded conversations, complete with citations from the transcripts.


I was...Misquoted! Misconstrued! Taken out of context!


Kugler said the letter amounted to an argument that Eljvir Duka could have presented from the stand. "He had the opportunity to testify," Kugler said, "and he chose not to testify."


Okay. I've changed my mind. I'll testify...
Posted by: tu3031 || 03/06/2009 12:36 || Comments || Link || E-Mail|| [6461 views] Top|| File under:
India-Pakistan
10 Taliban to be released in Swat
The district administration of Swat has decided to release 10 Taliban from government custody on Thursday, according to sources. The sources said the Taliban were supposed to be freed on Wednesday, but their release had been delayed because of 'some reasons'. The 10 men could be set free any time on Thursday, they added. The sources said the TNSM had given the authorities a list of 146 militants it wanted to be released. Meanwhile, Malakand Commissioner Syed Muhammad Javed and a TNSM peace jirga held talks on Thursday. However, the Awami National Party NWFP chief and information minister could not attend the talks.
Posted by: Fred || 03/06/2009 00:00 || Comments || Link || E-Mail|| [6463 views] Top|| File under: TTP
One killed in DI Khan mosque explosion
A worshiper was killed and 19 injured in a bomb blast in Ameer Hamza Khan mosque in Dera Ismail Khan (DI Khan) district on Thursday, District Coordination Officer (DCO) Mohsin Shah said. Shah said unidentified men hurled a hand grenade inside the mosque where people were offering their Maghrib prayers. The Cantonment police rushed to the site and cordoned off the area. Shah said the condition of four of the injured was critical. Meanwhile, emergency had been imposed at all hospitals in DI Khan and doctors who had been on leave were called in for duty. The DCO said security had been beefed up and police had been deployed on entry and exit points of the city to arrest the perpetrators. National Assembly Deputy Speaker Faisal Karim Kundi has strongly condemned the attack.In his message, the deputy speaker said it was a shameful act of terrorism, which reflected the inhuman nature of the perpetrators.
Posted by: Fred || 03/06/2009 00:00 || Comments || Link || E-Mail|| [6465 views] Top|| File under: al-Qaeda in Pakistan
Pakistan accepts Taliban rule in Swat
Pakistani authorities have agreed to establish Taliban rule in the troubled northwestern Swat Valley, new reports have revealed.

Seventeen new points emerged in a meeting involving North-West Frontier Province officials, Taliban leaders and the representatives of the pro-Taliban cleric Sufi Muhammad who are mediating the talks, local media reported Thursday.

Syed Mohammad Javed, commissioner of the Malakand division that includes the valley, confirmed that provincial government officials had agreed to abide by the agreement, adding that "the meeting restored the trust" lost after the ceasefire violations.

The accord came after Sufi set a March 15 deadline for the government to set up a Taliban-style judicial system in the restive valley and after both sides agreed in February to an indefinite ceasefire in the troubled region.

The truce, however, has been violated several times by militants who attacked security convoys.

The latest round of talks has expanded the scope of what Pakistan had previously said it would do to pacify the Taliban militants in Swat Valley, sources said.

The deal made no mention of female education, which militants seek to ban. Taliban has destroyed nearly 200 girl's schools in Swat.

Moderate forces are concerned that the agreement will increase the influence of extremists in Pakistan.

While Pakistani President Asif Zardari says the deal obliges the Taliban to lay down arms, local media reports indicate that there has been no sign of disarmament and that the Taliban has effectively gained control of Swat.

In the past few months, clashes between Taliban insurgents and Pakistani military forces in Swat have left hundreds dead and displaced up to one-third of the area's 1.5 million residents.

The insurgents waged a violent campaign to enforce Wahhabi-inspired laws, which included beheading dissidents and bombing girl's schools in the troubled region.

Taliban leaders, who were toppled in the 2001 US-led invasion of Afghanistan, took refuge in the tribal regions of Pakistan. They have rapidly extended their influence to major towns and cities.
Posted by: Fred || 03/06/2009 00:00 || Comments || Link || E-Mail|| [6466 views] Top|| File under: TTP
Govt accepts BLUF demands for Solecki's release
The government has agreed to accept the demands of Balochistan Liberation United Front (BLUF) for the safe release of abducted UN official John Solecki. According to sources, BLUF had asked the government to release 1109 missing persons in exchange for Solecki's recovery. It has also been learnt that the government has decided to take steps for the release of BLUF missing persons. Sources further told that seven out of 141 women have been identified and law enforcement agencies had also collected information about 45 persons. A high-powered committee will present a report in this connection in next few days
Posted by: Fred || 03/06/2009 00:00 || Comments || Link || E-Mail|| [6462 views] Top|| File under: Govt of Pakistan
Militants blow up gas line in Quetta
Gas supply to a large number of consumers was suspended after unidentified men blew up a gas pipeline in Kirani area on Thursday, local police said. According to the police, militants blew up a 4-inch (in diameter) gas pipeline by planting explosives in Kirani, suspending gas supply to over 1,000 households in the area. Sui Southern Gas Company sources said teams consisting of engineers had been engaged to repair the damaged pipeline for early restoration of gas supply. Police have registered a case and started investigation.
Posted by: Fred || 03/06/2009 00:00 || Comments || Link || E-Mail|| [6463 views] Top|| File under:
Taliban blow up music shops
Taliban blew up 16 shops selling DVDs in Takhtbai tehsil of Mardan district, police said on Thursday. "An improvised explosive device planted in a market selling DVDs in Takhtbhai town blew up 16 shops overnight," a police official said, blaming the Taliban. There were no casualties, he added. Meanwhile, in Peshawar, the Taliban fired at least 20 mortar rounds, which landed in open spaces late on Wednesday. "They tried to hit a police station and other buildings but the rockets missed the targets and landed in open spaces on the outskirts of Peshawar," a local police official said.
Posted by: Fred || 03/06/2009 00:00 || Comments || Link || E-Mail|| [6462 views] Top|| File under: TTP
Taliban blow up 17th century sufi shrine in Peshawar
Suspected Taliban blew an ancient shrine of a 17th century sufi poet -- Rehman Baba -- in Akhund Baba graveyard early on Thursday, said locals and police, with the AP news agency reporting that a letter delivered three days before the attack to the management of the mausoleum had warned against its promotion of 'shrine culture'.

The white-marble shrine was badly damaged when explosives planted along its pillars went off at around 5:10am. There were no casualties.

Women: Locals said the administration had also been warned before the attack to stop women from visiting the shrine.

Police told Daily Times that the Taliban planted the explosives and then jumped over a wall of the shrine to escape. Hazarkhawni Nazim Hidayatullah told reporters that the building had been severely damaged in the attack, and called on the provincial government to reconstruct it. He said the Taliban were able to carry out the attack because no guards had been deployed outside the building, and called on the authorities to arrange for the security of the shrine.

He said a Khalil-Mohmand tribe jirga would be held in a few days o look into the attack, and announced a demonstration on Ring Road on Friday to protest against the attack. Prime mMinister Yousuf Raza Gilani has condemned the attack.

City SP Ijaz Abid told Daily Times, "Bara-based militants could be behind the attack, sas they are opposed to shrines and have previously attacked other shrines as well." He, however, said that police had not been told of any threats before the attack. He said an investigation underway would be competed in two days.

Meanwhile, militants also fired 18 mortar shells at a union council officials house on Thursday, said police, but the house was not damaged and there were no casualties.

Posted by: Fred || 03/06/2009 00:00 || Comments || Link || E-Mail|| [6462 views] Top|| File under: TTP
Lahore attack: Important forensic evidence lost
Lahore: The careless approach of investigators has resulted in a loss of important forensic evidence related to Tuesday's terrorist attack on Sri Lankan cricketers.


The Indians laugh at them for their incompetence, y'know. They hate that. It doesn't make them pay attention, though.


According to the Daily Times, investigators neither wore gloves, nor avoided touching things that carried the fingerprints of the shooters.


It's almost as if they want the evidence tainted ...

According to forensic expert Dr Ahsan, senior police officials and forensic experts were seen touching and collecting arms and ammunitions without wearing gloves. "The three vehicles taken into custody by the police were also treated carelessly, and no one bothered to preserve the fingerprints or the DNA samples," Dr. Ahsan claimed.

Another forensic expert at the National Centre of Excellence in Molecular Biology, saidthere were water bottles, disposable cups, Kalashnikov rifles and cartridges, having fingerprints all over them, but security personnel examined them bare handed. Criminal law expert Aftab Ahmed Bajwa said collecting intact evidence from crime scenes would have offered nothing substantial.


Not if you've already got all the answers.
Posted by: john frum || 03/06/2009 00:00 || Comments || Link || E-Mail|| [6462 views] Top|| File under: Govt of Pakistan
TV footage shows Lahore attackers fleeing past police
ISLAMABAD: TV footage aired Thursday clearly showed two of the terrorists who attacked the Sri Lankan team in Lahore fleeing past an approaching police vehicle, giving the lie to the authorities' claims that they had cordoned off the area immediately after the incident occurred.

Captured by a CCTV camera and aired by Geo TV, the visuals show two men on a motorcycle, one of them branding an automatic, entering the frame from the bottom of the picture. A police vehicle approaches from the other side, crosses the motorcycle and speeds on without even attempting to stop the duo as they ride out of the frame.

On Wednesday, Geo TV had aired four sets of visuals captured by CCTV cameras in the lanes around the Liberty Market area near the Gaddafi Stadium where a group of terrorists, said to number 12, sprayed bullets on the Sri Lanka team bus Tuesday.

One of the visuals showed two armed terrorists running 50 metres down a lane to where another man waited on a motorcycle. The rider kick starts the machine, the other two get on and the motorcycle speeds away.
Posted by: john frum || 03/06/2009 00:00 || Comments || Link || E-Mail|| [6471 views] Top|| File under:
Referee fears Pakistan shooting a set-up
International Cricket Council (ICC) match referee Chris Broad says he fears the terrorist attack on the Sri Lanka team bus and match officials in Lahore may have been aided by a conspiracy involving Pakistani security forces.



"There were plenty of police there and yet these terrorists came in, did what they had to do and then went again."

-- Chris Broad

Broad was travelling in a van behind the Sri Lankan team bus on Tuesday when both vehicles came under fire from gunmen as they headed towards the Gaddafi Stadium for what should have been the third day of the second Test.

The 51-year-old former England batsman escaped unhurt, as did Australian on-field umpires Simon Taufel and Steve Davis. But six policemen and the driver of the umpires' minibus were killed and Pakistani fourth umpire Ahsan Raza was shot in the chest. Seven Sri Lankan players and their assistant coach were among 19 people wounded.

Broad, speaking at Manchester Airport following his return to England, slammed Pakistan security forces for leaving the vehicles like "sitting ducks". "We were promised high-level security and in our hour of need that security vanished," he said.

Taufel and Davis echoed his concerns, criticising the security for cricketing officials.

As he tried to make sense of what had happened, Broad said there were several questions he was struggling to answer. "On the first two days (of the Test) both buses left (the hotel) at the same time with escorts. On this particular day the Pakistan bus left five minutes after the Sri Lankan bus. Why?" he said.

"It went through my mind as we were leaving the hotel - 'Where is the Pakistan bus?' But there were times during the Karachi Test when the Sri Lankans went first and Pakistan went afterwards.

"I thought maybe they were having five or 10 minutes more in the hotel and would turn up later, but after this happened you start to think: 'Did someone know something and they held the Pakistan bus back?'"

Broad said although he had no evidence for a conspiracy, the events he had witnessed had left him perplexed. "At every junction from the hotel through to where we were attacked and all the way to the ground there were police in light blue uniforms with hand-guns controlling traffic," he said.

"How did the terrorists come to the roundabout and how did they start firing and these guys not do anything about it? There were plenty of police there and yet these terrorists came in, did what they had to do and then went again. It is beyond me."

What made Broad all the more angry was that prior to the incident he had already told the ICC about his safety worries. "I raised my concerns with the ICC before the tour started and they passed on those concerns to the Pakistan Cricket Board (PCB) and they assured me through email that all security would be taken care of, presidential-style security, and clearly that didn't happen," he said.

"When you watch the TV pictures you can clearly see the white van we were in, in the middle of a roundabout and not a sign of a policeman anywhere. They had clearly gone, left the scene and left us to be sitting ducks. I am extremely angry we were promised high-level security and in our hour of need that security vanished.

"I am extremely fortunate to be here today."

However, Lahore city police chief Habib-ur Rehman told AFP: "It was precisely because of police valour and bravery that the Sri Lankan team and the international umpires survived."

And PCB chairman Ijaz Butt added: "How can he [Broad] say that when six policemen died in the attack?"

The incident appears to have ended all prospect of major international cricket in Pakistan for the foreseeable future.

But Broad, the father of England fast bowler Stuart, stopped short of saying people should avoid the country, and indeed the whole subcontinent, where the 2011 World Cup is due to be co-hosted by India, Pakistan, Sri Lanka and Bangladesh, completely.

"Clearly I have views on the subcontinent, particularly after what has happened here," he said. "I will share them with people who want to know, but it's not my place to sit here and say don't go to the subcontinent as I've enjoyed many games in the subcontinent, even in Pakistan. I think it's a situation where we need to let the dust settle."
Posted by: john frum || 03/06/2009 00:00 || Comments || Link || E-Mail|| [6463 views] Top|| File under:
Iraq
8 wanted persons, 14 suspects arrested in Basra
Aswat al-Iraq: Policemen arrested eight wanted persons on different criminal charges and 14 suspects others and seized munitions in a raid in some areas in Basra, the province's police information office said. "The munitions seized included 52 shells and 12 cannon rockets on the road linking the areas of al-Zubeir and Safwan, (60 km) western Basra," the office told Aswat al-Iraq news agency.
Posted by: Fred || 03/06/2009 19:02 || Comments || Link || E-Mail|| [6466 views] Top|| File under: Iraqi Insurgency
Iraq: Wave of bomb attacks causes chaos
(AKI) - Six people were wounded in a suicide car bomb attack on an army checkpoint in the northern Iraqi city of Mosul late Thursday. It was the third terrorist attack to strike Iraq within hours in a fresh wave of violence across the country.

According to the news agency, Voices of Iraq, a car rigged with explosives driven by a suicide bomber targeted an Iraqi army checkpoint in the neighbourhood of Hadbaa, in northern Mosul, 400 kms north of Baghdad.

Six people, including two women and an infant were among the injured, who were rushed to a nearby hospital for treatment.

Earlier on Thursday, at least 10 people were killed and 45 others were wounded in a powerful bomb blast in a busy cattle market in central Iraq.

The bomb exploded inside a car, parked at the al-Medhatiaya market, located in the town of Hamza in a mainly Shia community, 130 kms south of Baghdad in the province of Babil.

No-one claimed responsibility for the attack, which was one of the worst attacks to strike Iraq in recent months.

While it was not clear who was behind the bomb attack, many analysts said it may have been carried out by Al-Qaeda-linked militants who favour heavily-populated areas.

Babil province has a mixed population of Shia and Sunni Muslims and has been the target of serious sectarian violence and attacks on US forces in the past.

The US military handed over control of security in the province to Iraqi forces last October.

In a separate incident on Thursday, unidentified gunmen shot and killed an Iraqi policeman in Baghdad, according to the news agency Voices of Iraq. The attackers escaped.

Another car bomb exploded in the western Mosul neighbourhood of al-Abar but no-one was injured in the attack.

Although attacks have fallen in war-torn Iraq recently, levels of violence are still high, particularly in Baghdad and other cities.
Posted by: Fred || 03/06/2009 00:00 || Comments || Link || E-Mail|| [6463 views] Top|| File under: Islamic State of Iraq
Bomb kills 13 south of Baghdad
BAGHDAD (AP) — A car bomb tore through a crowded livestock market south of Baghdad on Thursday, killing at least 13 people in a mainly Shiite area that the U.S. military has described as one of the safest in Iraq. The blast, which wounded 57 others, struck the market at the height of trading, scattering animal carcasses and human remains across the dirt.

"We had just started to have our breakfast in a tea shop inside the livestock market when we saw huge flames rising, and people started to run," Hussein Abdul-Kadir said. "We saw several bodies and carcasses, some burned and on the ground."

The attack — on the outskirts of Hillah, a city 60 miles south of Baghdad — was Iraq's deadliest in three weeks. The previous attack, on Feb. 13, took place just 20 miles to the north in the town of Musayyib, where a female suicide bomber killed 40 Shiite pilgrims. Both bombings occurred in Babil province. Hillah lies in Babil's mainly Shiite south. Musayyib is farther north where the population reflects a volatile mix of Sunnis and Shiites.
Posted by: Steve White || 03/06/2009 00:00 || Comments || Link || E-Mail|| [6464 views] Top|| File under:
Israel-Palestine-Jordan
Bulldozer driver's relatives: It was accident
Groundhog Day. Palestinian version...


Relatives and neighbors of Beit Hanina resident Mar'i al-Rdaidah insist that the 26-year-old freelance construction worker did not intend to commit a terrorist attack when he was called to a job Thursday afternoon.


Sometimes...all of a sudden, the Jihad just hits you.


Al-Rdaidah, who had a West Bank ID and was not allowed to cross into West Jerusalem, simply had "a car accident," they said. One of his neighbors suggested that the incident may have happened after he panicked from seeing police in the area.


Hmmmmmmm...why would that make him "panic"?


"He went to make a living for the children" in his extended family, said his uncle Amin Mahmoud al-Rdaidah, 33, from a home where more than 20 male relatives gathered late Thursday evening to pay their condolences at the uncle's house on the outskirts of Beit Hanina.


Ah. "For the children"...




Please don't destroy our house! We didn't know nuthin. Nuthin, I say!




And he was a good boy! Said his prayers five times a day! Learned the Quran forwards and back!


"He was not political or anything. He didn't even deal with these kind of things," his uncle said. "It was a car accident and nothing more."


...and I don't care what the sons of apes and pigs say.




"Lies! All lies!"


The family is originally from the West Bank village of Abadiya, near Bethlehem, but they had lived in Beit Hanina for about 40 years, he added, insisting that the family was not interested in political affairs.

But Police spokesman Micky Rosenfeld said there is no doubt that al-Rdaidah "clearly, intentionally rammed [the bulldozer] into the police car and tried to slam that police car afterwards onto a bus." Police obtained footage of the incident, which was captured on closed-circuit television. "It was very clear the intentions of the terrorist and the motives," Rosenfeld said, noting the attack was about 500 meters from the largest mall in Jerusalem.


Uh-oh. There's video. Sorry, unky...


Police took the suspected attacker's wife, his father, another uncle, and two brothers into questioning on Thursday, the uncle said. The suspect had one son, who is a year-and-a-half old. "He loved all of us... He loved his neighbors. He loved people. It's normal," al-Rdaidah's uncle said.


He was a..."quiet man".


Neighbor Khaled al-Natshe agreed, saying al-Rdaidah didn't have any nationalistic inclination. He became slightly annoyed and reprimanded a reporter who asked several guests whether they believed it was an attack or an accident. "You can see the modest situation they were living in," he said. "He is a man who went to work, came back from work... he was in an accident."


So please don't bulldoze my house...
Posted by: tu3031 || 03/06/2009 12:22 || Comments || Link || E-Mail|| [6463 views] Top|| File under:
Why Egypt Won't Mess With The Bedouins
Egypt has refused to implement U.S. peace proposal for Gaza, that would halt the smuggling of weapons into Gaza via tunnels under the Egyptian border. The Egyptians officially say they will stop the smuggling, but they have been saying that for years. In practice, the Egyptians are not willing to take the heat, from their own pro-Palestinian population, and from the Bedouin tribes in the Sinai desert around Gaza, if they actually cracked down on the weapons smuggling into Gaza.
Oh well, cease fire off. Unleash up the arty Moshe.
Rest at link
Posted by: ed || 03/06/2009 08:43 || Comments || Link || E-Mail|| [6466 views] Top|| File under:
Air strikes kill three militants in Gaza
(AKI) - Israeli warplanes killed three Palestinian militants and injured two others in the Gaza Strip in overnight airstrikes. In the most recent attack on Thursday, two Palestinian militants - Wassim Mansour and Mahmoud Hammad - were killed near the al-Maghazi refugee camp in central Gaza in an Israeli missile strike.

According to the Palestinian news agency, Maan, Mansour was a member of the Islamist militant al-Quds Brigades, while Hammad was a member of the secular National Resistance Brigades. "IAF (Israeli Air Force) forces struck a squad of armed Palestinian men near the security fence in the central Gaza Strip," said the Israeli Defence Forces website. "At around 08:00 am, the armed squad was identified after they fired an anti-tank missile an IDF patrol along the security fence. Following the anti-tank fire, the patrol forces pursued the gunmen into the Gaza Strip and directed an IAF strike against the squad."

Late on Wednesday, an Israeli drone launched a missile attack against a car in the Jabaliya refugee camp, killing Khaled Sharan, a senior Islamic Jihad commander.

Israel said the airstrikes were in response to the launch of homemade rockets at Israeli cities by Palestinian militants. On Thursday, Gaza militants launched three rockets into Israel and they reportedly landed in the Western Negev desert without causing any damage or injuries.
Posted by: Fred || 03/06/2009 00:00 || Comments || Link || E-Mail|| [6463 views] Top|| File under: Hamas
Southeast Asia
Singapore man admits to 2001 airport terror plot
A Singapore terror suspect admitted in court Thursday to helping plot a 2001 attack on the city-state's airport, saying members of his al-Qaida-linked militant network wanted to plow a hijacked Russian Aeroflot into the terminal. Mohammad Hassan bin Saynudin, 36, did not say why the Changi Airport strike was canceled.

But prosecutors told the South Jakarta District Court that he and other Jemaah Islamiyah members backed out at the last minute - they already had tickets in hand - because the media had uncovered details about their plot.

It is not the first time bin Saynudin has made such claims of responsibility.

Last month, he told Singapore's newspaper, The Straits Times, he and fugitive JI leader Mas Selamat Kastari came up with the plan because they wanted to punish the city-state for supporting the U.S.-led war in Afghanistan.

Jemaah Islamiyah has been blamed for a string of terrorist attacks on Western targets since Sept. 11, 2001, including the nightclub bombings on Indonesia's resort island of Bali in 2002 that left 202 people dead, many of them foreign tourists.

They've also been linked to several foiled plots in the region - including the Singapore airport strike.

Bin Saynudin and nine other alleged members of his group were arrested in July for allegedly planning an attack on a bar on Indonesia's western island of Sumatra.

The Singaporean was speaking Thursday at the trial of two of those men.
Posted by: Fred || 03/06/2009 00:00 || Comments || Link || E-Mail|| [6466 views] Top|| File under: Jemaah Islamiyah
Sri Lanka
Troops move into last LTTE-held areas, kill 44 LTTE men
(PTI) Moving further into the last territory held by the LTTE, Sri Lankan troops today restricted the Tamil Tigers to an area of 55 sq km and killed at least 44 rebels in the embattled northern region, even as concern mounted on the safety of civilians caught in the war zone.

Troops successfully averted an infiltration attempt by the LTTE causing heavy loses to the rebel camp, the Defence Ministry said.

LTTE cadres attempted to break the forward defence line linking 55 and 58 Divisions south of Chalai early today, but troops repulsed the attack and inflicted heavy damages to the Tamil Tigers, it said, adding that 33 rebels were killed in the attack.

The Ministry said a large cache of arms and ammunition were also recovered from the rebels.

After liberating Puthukkudiyiruppu junction, last town held by the rebels, from the LTTE, troops of 58 division have commenced an eastward thrust towards the coast, the ministry said quoting sources, adding eight Tamil Tigers were killed in various clashes yesterday.

Also, troops of Task Force 8 moving towards northeast have been able to push their boundaries forward into Puthukkudiyiruppu east and claimed heavy damages to the rebel force.

"The LTTE is now boxed into an area less than 55 square kilometers," the ministry said.
Posted by: Fred || 03/06/2009 00:00 || Comments || Link || E-Mail|| [6462 views] Top|| File under:
Who's in the News
73
[untagged]
10
Govt of Pakistan
4
TTP
2
Hamas
2
Islamic Jihad
2
Govt of Sudan
1
Islamic State of Iraq
1
Jemaah Islamiyah
1
TNSM
1
al-Shabaab
1
al-Qaeda in Pakistan
1
Hezbollah
1
Iraqi Insurgency
Bookmark
E-Mail Me
The Classics
The O Club
Rantburg Store
The Bloids
The Never-ending Story
Thugburg
Gulf War I
The Way We Were
Bio
Merry-Go-Blog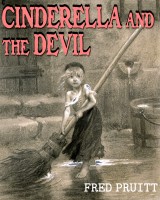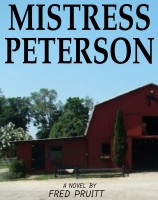 On Sale now!


A multi-volume chronology and reference guide set detailing three years of the Mexican Drug War between 2010 and 2012.

Rantburg.com and borderlandbeat.com correspondent and author Chris Covert presents his first non-fiction work detailing the drug and gang related violence in Mexico.

Chris gives us Mexican press dispatches of drug and gang war violence over three years, presented in a multi volume set intended to chronicle the death, violence and mayhem which has dominated Mexico for six years.
Click here for more information


Meet the Mods
In no particular order...


Steve White
Seafarious
Pappy
lotp
Scooter McGruder
john frum
tu3031
badanov
sherry
ryuge
GolfBravoUSMC
Bright Pebbles
trailing wife
Gloria
Fred
Besoeker
Glenmore
Frank G
3dc
Skidmark
Alaska Paul



Better than the average link...



Rantburg was assembled from recycled algorithms in the United States of America. No trees were destroyed in the production of this weblog. We did hurt some, though. Sorry.
3.236.212.116

Help keep the Burg running! Paypal: