Bangladesh
Bangladesh mutineers name tycoon with Pak links
The first signs of a Pakistani footprint is showing up in the bloody mutiny that shook Bangladesh this week. As mass graves continue to spew forth more bloody tales - 10 more bodies have been recovered, bringing the toll to 76 - what is emerging slowly is a larger design behind the apparently senseless killing over the past couple of days.

The preliminary interrogation of some of the rebels has thrown up the name of Salauddin Qadeer Chowdhury, a well-known shipping magnate and reportedly very close to the Pakistan military-intelligence complex and the opposition BNP. According to sources monitoring the situation, about one crore taka has already changed hands to help the mutiny along.

Chowdhury, a close associate of opposition BNP leader Begum Khaleda Zia, was closely connected to the Chittagong arms drop case of April 2004 - the arms were apparently intended for ULFA. The ships were caught carrying the arms.

Salauddin Chowdhury, belonging to an old Chittagong family, has been close to Pakistan for decades.

Trouble continues to brew in Dhaka, where the army cadres, particularly mid-level officers, are spoiling for a fight with the Bangladesh Rifles (BDR) cadres. So far, the Bangladesh army leaders, led by army chief Moeen Ahmed, have kept the officers in check, which is making the present situation slightly different from 1975.

According to the fire service operations chief, Sheikh Mohammad Shahjalal, 50 officers are still missing. "We have so far removed 10 dead bodies. They are badly decomposed and many are mutilated," he said. "They not only shot them dead but some bodies were badly mutilated with bayonets," Shahjalal said.

It is increasingly clear that the chief targets are the army chief Moeen Ahmed and prime minister Sheikh Hasina who, reports say, has been moved to an army guest house for her personal safety.

In fact, a number of plots are surfacing, all intended to create confusion while the real targets would have been attacked.

Sources are also pointing to the scale of the brutality of the murders, the mutilations, etc, which they say are tell-tale signs of the Islamist ideologies that have infiltrated the lower cadres of the BDR, thanks to their extensive Jamaat-e-Islami and Jamaat-ul-Mujahideen Bangladesh (JMB) connections.

Behind the mutiny is the war crimes tribunal that Sheikh Hasina promised to set up for the trial of Pakistani collaborators or razakars from the independence war. This had created trouble inside Bangladesh and Pakistan as well. In fact, Pakistan president Asif Ali Zardari sent an emissary to Sheikh Hasina, Pervez Ispahani, to persuade her to put off this trial as it could embarrass the Pak army considerably.

After the dust has settled down, Sheikh Hasina and Ahmed are likely to launch a purge of their own in the army, which is likely to create its own tensions. In any case, it promises to keep Sheikh Hasina off balance for a while, as Bangladesh joins other tottering nations on India's periphery.
Posted by: john frum || 03/01/2009 00:00 || Comments || Link || E-Mail|| [6459 views] Top|| File under: Govt of Pakistan
Caribbean-Latin America
Colombia captures Farc kidnapper
Colombian security forces have clashed with a Marxist rebel group and captured one of its most notorious kidnappers. Soldiers fought Revolutionary Armed Forces of Colombia (Farc) rebels in the central province of Cundinamarca, killing 10 and capturing another eight. Among those taken was a leader known by the alias "El Negro Antonio", whom authorities have been seeking for well over a decade. One soldier was killed in the combat and a kidnap victim rescued.

"El Negro Antonio" is a Farc guerrilla with 33 arrest warrants outstanding against him.

The operation took place in the mountain range of Sumapaz in Cundinamarca province. It is a severe setback for the Farc, not just because of the number of rebels killed and captured, but because it hinders its plans to reopen a movement corridor into the capital, Bogota. It was along this corridor that El Negro Antonio used to move kidnap victims out of Bogota and into the rebel-controlled lowland jungles.

Under their new leader Alfonso Cano, the Farc rebels have been seeking to retake the initiative snatched from them over the last five years by the US-backed military. The rebels are seeking to bring their four-decade-old war back into the cities, particularly Bogota, where their attacks have far greater impact than in the countryside.
Posted by: Fred || 03/01/2009 00:00 || Comments || Link || E-Mail|| [6459 views] Top|| File under:
China-Japan-Koreas
US 'boosts spy flights over N. Korea'
The US has boosted aerial espionage against North Korea in recent months amid escalating tensions in the Korean peninsula, a report says.

Unnamed military sources told the official KCNA news agency that spy planes had violated the country's air space for at least 180 times just in a single month. The sources claimed the planes belonged to the US and South Korean armies.

"Their intentions of invading the DPRK (North Korea) have reached an extremely reckless phase," the report said.

The report comes as North Korea is gearing up to transport a satellite into orbit with a rocket. The move has alarmed the international community where it is believed that Pyongyang is preparing to test-fire a long-range missile, believed capable of reaching US territory.

The US Pacific Command has reacted to the situation by saying the military was "fully prepared" to shoot down any North Korean ballistic missile. "We will be fully prepared to respond as the president [Obama] directs," Adm. Timothy Keating said in an interview with ABC News on Thursday.

Tensions between the two Koreas have risen to the highest level in a decade after the conservative South Korean government of President Lee Myung-bak announced joint exercises with the US.

South Korean Defense Minister Lee Sang-Hee earlier warned that a limited naval clash may break out around the two countries' disputed border in the Yellow Sea -- where bloody clashes occurred in 1999 and 2002. North Korea, however, accuses President Lee of using "nonexistent nuclear and missile threats" from Pyongyang as a pretext for an invasion.
Posted by: Fred || 03/01/2009 00:00 || Comments || Link || E-Mail|| [6464 views] Top|| File under:
India-Pakistan
Wait and see
CNN has a detail-less item about a missle strike and AP radio news said a few minutes ago that there was a strike aimed at Mullah Fazlullah. One can hope.


A U.S. missile strike on a house near Sararoha in northwest Pakistan on Sunday killed nine people and wounded three, Pakistani intelligence officials said. They said the strikes were aimed at militant targets, and local media reported the hits targeted Taliban locations.
The CBS story has the strike on Murghiban, in South Wazoo. Google maps doesn't have a location for that one. Sararoha is apprently a cluster of compounds called Sararogha. Click on the name link and zoom in a little to see what it looks like prior to any strikes...

Posted by: mercutio || 03/01/2009 13:42 || Comments || Link || E-Mail|| [6472 views] Top|| File under:
Pakistan ISI top boss met Osama aide
In a development that reaffirms Pakistan's duplicity and its links to the top terrorist organisations in the region, TIMES NOW has learnt that one of the top bosses of Pakistan's intelligence agency Inter-Services Intelligence (ISI) has held talks with Osama bin Laden's key aides in Miram Shah in Pakistan's restive Federal Administered Tribal Area.

In fact, highly placed intelligence sources have told TIMES NOW that around the time when Pakistan's Foreign Minister Makhdoom Shah Mahmood Qureshi was visiting Washington and meeting officials of the Barack Obama administration and reaffirming Pakistan's determination to fight terrorism, a senior ISI official of the rank of a major-general no less was meeting Sirajuddin Haqqani considered an ally of the Taliban as also al-Qaeda Chief Laden.

Sources said that the subject of discussion in the meeting was the shifting of Haqqanis operations from North-West Frontier Province (NWFP) in Pakistan to Afghanistan in exchange for ceasefire with Pakistan Army and to halt military operations if the Haqqanis moves their operations from the NWFP into Afghanistan.

Another topic was the construction of the Khost-Gardez road being built by Indian company in Afghanistan. The ISI urged Haqqanis to sabotage efforts by the Indian government to help Afghanistan government to build the Khost-Gardez road. The meeting assumes significance because the Haqqanis are not ordinary players but hold a great deal of influence in the region and can dictate the course of the war on terror in the region. Jalaluddin Haqqani and Sirajuddin Haqqani are Pashtun warlords and military leaders with links to Taliban and al-Qaeda boss Laden.

Haqqanis have been accused by the coalition forces of carrying out the late-December 2008 bombing in Kabul, Afghanistan at an Afghan elementary school near an Afghan barracks that killed several schoolchildren, an Afghan soldier, and an Afghan guard; no coalition or USA personnel were affected. They are also supposed to have facilitated the attack on the Indian Embassy in Kabul. Haqqanis were also linked to Maulvi Jabbar suspect in IC-814 hijacking. Haqqanis are linked to Maulvi Jabbar of the Peshawar Shura who was in touch with the hijackers of the IC-814 in 1999.

Haqqani is the son of Jalaluddin Haqqani, one of the most feared Afghan commanders, who fought against the Soviet occupation during the 1980s. Jalaluddin, now aged and in failing health, lives in Khost and has passed the reigns of the Haqqani terror network on to his second son, Sirajuddin. Jalaluddin Haqqani once had strong ties with the CIA, according to published accounts. But now he and his son are wanted men. The US military has placed a bounty of $200,000 on Sirajuddin Haqqani's head.
Posted by: john frum || 03/01/2009 11:53 || Comments || Link || E-Mail|| [6459 views] Top|| File under:
Iraq
Iraqis detain al-Qaeda 'oil minister'
Iraqi security forces say they have captured 11 members of the country's al-Qaeda network, including the group's self-styled "oil minister".

Ali Mahmoud Mohammed and 10 other suspected insurgents were detained on Saturday in a village in Iraq's volatile Diyala province, reports say. He is suspected of planning attacks on oil tanker trucks.

al-Qaeda in Iraq used the self-proclaimed ministerial titles to refer to key members of their organisation. Iraq's interior ministry described Ali Mahmoud Mohammed as the organisation's "oil minister".

The latest raids come just a week after al-Qaeda in Iraq's self-styled "irrigation minister" and "finance minister" were arrested in another operation on 21 February.

The head of al-Qaeda in Iraq is said to be known as the group's "war minister".

Much of al-Qaeda's support comes from the area around Diyala and in the province of Nineveh. Although its capacity for staging attacks has been reduced, it is still viewed as a major threat in Diyala and around the northern city of Mosul.

This article starring:
Ali Mahmoud Mohammed
Posted by: GolfBravoUSMC || 03/01/2009 02:46 || Comments || Link || E-Mail|| [6464 views] Top|| File under:
Mansour blast kills police official, wounds 10 others
Aswat al-Iraq: A car bomb attack left al-Maamoun police chief and wounded 10 others in western Baghdad on Saturday, a police source said. "The car bomb, which went off near al-Sayer restaurant in al-Mansour neighborhood, western Baghdad, killed Lt. Colonel Mohammed Ghazi and wounded 10 others," the source told Aswat al-Iraq news agency. He did not give more details. Earlier in the day, a police source said a car bomb blast left one man killed and three others wounded in al-Mansour.
Posted by: Fred || 03/01/2009 00:00 || Comments || Link || E-Mail|| [6459 views] Top|| File under: Iraqi Insurgency
2 roadside bombs defused in Nassiriya
Aswat al-Iraq: Police patrols in Thi-Qar on Saturday defused two roadside bombs to the north of Nassiriya city, according to a release issued by the province's police directorate. "The roadside bombs were found on the banks of the al-Gharaf river, in al-Refaee district (80 km north of Nasseriya)," said the release that was received by Aswat al-Iraq news agency. "One of the bombs weighs 7 kg and the other weighs 5.5 kg," it added. The release pointed out that the two roadside bombs were defused without causing any damage or casualties.
Posted by: Fred || 03/01/2009 00:00 || Comments || Link || E-Mail|| [6464 views] Top|| File under: Iraqi Insurgency
Israel-Palestine-Jordan
More Gaza Rockets Hit Israel
Palestinians fired two advanced Kassam rockets


probably Grad-style that were made in iran in pieces and reassembled in Gaza


at Ashkelon on Saturday


Feb 28


morning, in an attack that saw one projectile tear through an empty school, destroy classrooms, and spray shrapnel in all directions.

The two rockets, which were retrieved and analyzed by police sappers, had a 170-mm. diameter, which allowed for a greater amount of explosives to be packed inside.

Police on Saturday said 65 rockets and mortar shells have hit the South since the end of Operation Cast Lead on January 18, leading to four light injuries.
Posted by: mhw || 03/01/2009 00:18 || Comments || Link || E-Mail|| [6459 views] Top|| File under:
Five Gaza rockets strike Israel: military
Palestinian militants in the Hamas-ruled Gaza Strip fired five rockets at Israel on Saturday, according to the Israeli military, further straining a fragile month-old ceasefire. No one was killed or wounded in the attacks, with two of the rockets striking near the Israeli town of Ashkelon, around 21 kilometres (13 miles) from the impoverished territory.

Palestinian militants have fired more than 100 rockets and mortar rounds at Israel since the fragile January 18 truce that ended Israel's massive military offensive on Gaza, which killed more than 1,300 Palestinians and 13 Israelis.

Israel has in turn carried out several air raids targeting alleged militants, weapons caches and smuggling tunnels beneath the Gaza-Egypt border.
Posted by: Fred || 03/01/2009 00:00 || Comments || Link || E-Mail|| [6465 views] Top|| File under: Hamas
Rocket fired from Gaza crashes into school
A rocket fired by Palestinian militants in the Hamas-controlled Gaza Strip exploded near a school in Israel on Saturday, causing damage but no injuries, Israel's military said.

The rocket, one of three fired from the coastal territory on Saturday, landed in the courtyard of a school in the Israeli city of Ashekelon, some 12 km (7 miles) north of the Gaza border. Shrapnel flew into classrooms. Authorities said the school was empty for the weekend. Israel has responded to similar attacks with air strikes.

Egypt has been trying to broker a long-term truce between Israel and Hamas to take the place of a shaky Jan. 18 ceasefire that ended a 22-day Israeli offensive in the Gaza Strip. There have been almost daily exchanges of fire since then. There was no immediate claim of responsibility for Saturday's rocket fire.
Posted by: Fred || 03/01/2009 00:00 || Comments || Link || E-Mail|| [6459 views] Top|| File under: Hamas
Southeast Asia
Five terrorists suspected in beheadings nabbed
Police and soldiers Sunday rounded up five Muslim men on charges of killing and beheading two Buddhist villagers last week. About 100 police and soldiers were deployed to search Lapae village and Anae village in Tambon Bongor in Rangae district at 6:30 am and arrested the five suspects. They arrested Masanusi Duerama, 40, Abdulsaman Ali, 42, Maroning Baga, 44, Abdullateh Saleh, 35, and Nurasi Musoh, 38.
Posted by: ryuge || 03/01/2009 06:38 || Comments || Link || E-Mail|| [6459 views] Top|| File under:
Terror hostage makes contact
ONE of three Red Cross workers being held by militants in the southern Philippines has re-established contact more than a week after the group was last heard from, a report said on Saturday.

Filipina Mary Jean Lacaba, 37, said life in captivity was tough for her and colleagues Eugenio Vagni of Italy and Andreas Notter of Switzerland and called on government negotiators to step up efforts to secure their release.
Posted by: Fred || 03/01/2009 00:00 || Comments || Link || E-Mail|| [6459 views] Top|| File under: Abu Sayyaf
Who's in the News
59
[untagged]
5
Hamas
5
Govt of Pakistan
2
Iraqi Insurgency
1
Palestinian Authority
1
Abu Sayyaf
1
Hezbollah
1
Govt of Iran
Bookmark
E-Mail Me
The Classics
The O Club
Rantburg Store
The Bloids
The Never-ending Story
Thugburg
Gulf War I
The Way We Were
Bio
Merry-Go-Blog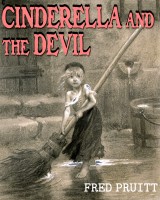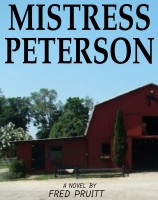 On Sale now!


A multi-volume chronology and reference guide set detailing three years of the Mexican Drug War between 2010 and 2012.

Rantburg.com and borderlandbeat.com correspondent and author Chris Covert presents his first non-fiction work detailing the drug and gang related violence in Mexico.

Chris gives us Mexican press dispatches of drug and gang war violence over three years, presented in a multi volume set intended to chronicle the death, violence and mayhem which has dominated Mexico for six years.
Click here for more information


Meet the Mods
In no particular order...


Steve White
Seafarious
Pappy
lotp
Scooter McGruder
john frum
tu3031
badanov
sherry
ryuge
GolfBravoUSMC
Bright Pebbles
trailing wife
Gloria
Fred
Besoeker
Glenmore
Frank G
3dc
Skidmark
Alaska Paul



Better than the average link...



Rantburg was assembled from recycled algorithms in the United States of America. No trees were destroyed in the production of this weblog. We did hurt some, though. Sorry.
3.81.26.35

Help keep the Burg running! Paypal: