Ethiopia Breaks Up Islamist Militant Cell
[VOA News] Æthiopian police have tossed in the clink
Book 'im, Mahmoud!
15 suspected

forces of Evil

allegedly trained by beturbanned fascisti in neighbouring Somalia and who were plotting attacks in Æthiopia, the country's intelligence agency said on Wednesday.

The arrests were the latest in a crackdown on what

bigwig

s say is a growing threat from

hard boy

Islam in Æthiopia, a Horn of Africa nation predominantly comprised of Orthodox Christians and a large minority of

Moslem

s.

The would-be

forces of Evil

were caught following a 20-day sting operation while they plotted to set up cells in the eastern town of Harar and in Kemise in the northeast, the National Intelligence and Security Service (NISS) said.

"Members of the group were recruited, trained and armed by Somalia's al-Shabaab



... Somalia's version of the Taliban, functioning as an arm of al-Qaeda...


and their aim was to wage Jihad [holy war] and stage attacks inside the country,'' an NISS statement said, aired by the state-run Æthiopian Television.

Addis Ababa has sent troops to Somalia to help other African countries battling to crush al-Shabaab's six-year insurgency.

The suspects, whose nationalities were not disclosed, were said to have crossed into Æthiopia from Somalia and Kenya.

Wednesday's TV report showed police displaying large amounts of arms including rifles and grenades, as well as black flags with Arabic inscriptions. The report said CDs and video tapes of "jihadist messages'' were also seized during the operation.

Posted by: Fred || 01/03/2013 00:00 || Comments || Link || E-Mail|| [10796 views] Top|| File under: al-Shabaab
Africa North
Horst Wessel Islamist activist discharged after Tahrir Square beating
[Al Ahram] Well-known Islamist activist Abdel-Rahman Ezz has been discharged from hospital after being severely beaten on Tuesday night on Tahrir Square, as he attempted to visit hospitalised April 6 member Mohannad Samir.

The former host at 25 TV, who is widely seen to be a supporter of President Mohamed Morsi and the

Moslem Brüderbund

, was kicked out of Cairo's Ahmed Maher Hospital by friends of Samir.

Samir is

at death's door

after been

bumped off

by unknown assailants on Tahrir Square two days ago.

According to Ezz's friends, after being ejected from the hospital, the Islamist activist was then forcibly taken to Tahrir where he was badly beaten before being transferred to the emergency rooms of El-Helal Hospital in downtown Cairo.

Supporters of Ezz have reportedly threatened to avenge his attack.

Tahrir activists and protesters accuse Ezz of using his Twitter account to incite violence against last month's opposition sit-in outside the Heliopolis presidential palace.

He is also charged with targeting prominent opposition activists during the ensuing 6 December

festivities

outside the presidential building by pointing them out to

Moslem Brüderbund

supporters using a laser pen. The bloody street battles between the rival protest groups left nine dead.

Several political forces claim Ezz lead the recent arson attack against the Wafd Party headquarters after he was filmed leading the protest heading to the liberal party's building in the Dokki area.

In response to his assault, Abdel-Rahman Ezz's family has accused 6 April Youth Movement of attacking Ezz in Tahrir Square and hiring thugs to beat him up.
Posted by: Fred || 01/03/2013 00:00 || Comments || Link || E-Mail|| [10794 views] Top|| File under: Arab Spring
Arabia
Report: Israeli arrested in Yemen on spy charges
Local media claim that suspect, tossed in the calaboose
You have the right to remain silent...
several weeks ago, was member of Israeli spy network

Yemeni media reported Wednesday that an Israeli citizen has been arrested in the country on suspicion he was a member of an Israeli spy network.

According to reports, the man was arrested in the southern province of Ta'izz several weeks ago and goes by two names: Abdullah Muhsan al-Himi al-Siari and Abraham al-Deri.

The suspect was taken for questioning in Aden. A security source added that he was enjugged
Drop the rosco, Muggsy, or you're one with the ages!
several weeks ago and was recently moved to a different holding facility.

According to Yemeni media, this is the first time an Israeli citizen has been arrested in the country. In 2009, a court sentenced a local man to death after he was convicted of spying for Israel. A different court sentenced two other citizens to 3 and 5 years in prison for similar charges.

Last week, Israeli citizen Andre Pshenichnikov, 25, was arrested in Taba after entering Egypt without a passport. He was taken in for questioning on suspicion of espionage.

According to reports in Egypt he entered the country through the mountainous area which borders on the Taba hotel, where he was caught. He is suspected of photographing security facilities in Taba.
Posted by: trailing wife || 01/03/2013 00:00 || Comments || Link || E-Mail|| [10794 views] Top|| File under:
India-Pakistan
Drone kills top Talibunny Mullah Nazir
An American drone strike killed a key Taliban commander, his deputy and eight others in northwest Pakistan, according to intelligence sources and tribal leaders on Thursday.

Maulvi Nazir Wazir, also known as Mullah "Lucky" Nazir, was killed Wednesday night when missiles struck a mud house in South Waziristan, according to the sources. He had survived at least one previous drone attack and was injured weeks earlier in a bomb attack believed to have been launched by Taliban rivals.


His key commanders and his deputy, Ratta Khan, were also killed in the attack at Angoor Adda, near the provincial capital of Wana.


So we got the number 2 and a whole bunch of number 3s? Most excellent!

Nazir had expelled foreign militants from his area, attacked US forces in Afghanistan and had signed non-aggression pacts with the Pakistani military in 2007 in 2009. That put him at odds with other Pakistan Taliban commanders, but earned him a reputation as a "good" Taliban among some in the Pakistan military.


But not among the American military...

Nazir's successor was announced before a crowd of thousands at his funeral, said a witness. People will be waiting to see if number 4 fellow Wazir tribesman Salahud Din Ayubi continues with Nazir's policies.

The military has a large base in Wana, where Nazir and his men were based. Nazir presided over an uneasy peace between the militants and the army there, but the truce was endangered by the military's alliance with the United States and drone strikes, a military officer said recently.


The only thing holding it together was the fact that if they split they couldn't use the PX anymore...


He said, "The (drone) program is making things very difficult for us. Nazir is the sole remaining major militant leader willing to be an ally. If he decides to side with (Pakistan Taliban leader) Hakimullah, thousands of fighters will come to the frontlines against the Pakistani military. It is in our interest to keep him neutral, if not on our side, because then we can direct our resources against anti-state militants with much greater efficiency."


Something that the mighty Pak army has been doing so well...
Posted by: ryuge || 01/03/2013 05:24 || Comments || Link || E-Mail|| [10800 views] Top|| File under:
Blast damages school in Lakki
That's why they build 'em in that part of the world.

[Dawn] Unknown

myrmidon

s went kaboom! two home-made

bomb

s at boys' primary school in Dallokhel village here late on Monday night, damaging a portion of its boundary wall.

An official said that the bombs weighed 2.5 kg each and the watchman who was present in the school building remained unhurt. Officials of law-enforcement agencies have launched a search operation in the area following the incident. In another such incident the same night, unknown

myrmidon

s attacked a house with a hand grenade in Abakhel village.

"The hand grenade went kaboom! in a compound of the house of one Shad Nabi," an official said, adding that the blast did not cause any human or property loss.

Meanwhile,


...back at the cheese factory, all the pieces finally fell together in Fluffy's mind...


sub-divisional education officer Rehmatullah Khan on Tuesday asked the heads of primary schools to ensure presence of watchmen in their respective schools during night time.

The instructions to this effect have been delivered to headmasters in Meenakhel, Tajazai, Serai Gambila, Tattarkhel, Gandi Khankhel and Kala Manjiwala circles, said an official. He said that officials of police and education departments would also pay visits to schools at night time to check presence of watchmen on duty.

Posted by: Fred || 01/03/2013 00:00 || Comments || Link || E-Mail|| [10797 views] Top|| File under: TTP
Pakistan charity suspends work after killings
[Al Ahram] A Pak charity on Wednesday suspended its operations for three days after seven staff were

rubbed out

in the northwest, where aid groups demanded better protection.


Where's the mighty Pak army when you need them?


"The NGO has suspended its activities for three days to mourn the deaths. They will decide after three days whether to start work again or not," said Abdul Rashid Khan, police chief of Swabi district where the attack took place.

The six women and their male colleague were ambushed and

rubbed out

on Tuesday after returning from a local community centre.

"All seven victims of the attack have been buried.


In that case it's all over. Forget about it.


Police have started to investigate but we are not yet in a position to accuse anyone," Khan said.


And probably never will be. And if they do there won't be enough evidence for a conviction. And Omar Saeed Sheikh still hasn't been hanged.


The organization, Support With Working Solution, runs dozens of health and education projects, including polio


...Poliomyelitis is a disease caused by infection with the poliovirus. Between 1840 and the 1950s, polio was a worldwide epidemic. Since the development of polio vaccines the disease has been largely wiped out in the civilized world. However, since the vaccine is known to make Moslem pee-pees shrink and renders females sterile, bookish, and unsubmissive it is not widely used by the turban and automatic weapons set...


vaccinations, in the northwestern province of Khyber-Pakhtunkhwa


... formerly NWFP, still Terrorism Central...


, where the Taliban and other Islamist

hard boyz

are active.

Tuesday's attack, for which there has been no claim of responsibility, comes days after nine polio vaccination workers were

rubbed out

in a string of incidents in Pakistain.

There are growing concerns about a renewed surge of violence in the northwest.


Renewed? Did it stop for a moment and we missed it?
Posted by: Fred || 01/03/2013 00:00 || Comments || Link || E-Mail|| [10794 views] Top|| File under: Govt of Pakistan
Gunmen kidnap seven Pak soldiers
[India Express] Gunmen kidnapped seven soldiers from a bus in Pakistain's Punjab Province on Wednesday, military officials said. The

gunnies

in military uniforms took the seven soldiers and let go a sweeper on the bus. The soldiers were travelling to their stations in the northern Khyber-Pakhtunkhwa


... formerly NWFP, still Terrorism Central...


province when they were

kidnapped

.
Posted by: Fred || 01/03/2013 00:00 || Comments || Link || E-Mail|| [10794 views] Top|| File under: TTP
Iraq
Attacks kill three in Iraq ahead of Shiite ceremony
[Al Ahram] A

boom-mobile

killed two pilgrims Wednesday in Iraq on the eve of a major Shiite religious ceremony and the nephew of the parliament speaker died in a separate attack, officials said.

No group

grabbed credit

for the bloodshed, but Sunni

beturbanned goons

often target Shiite pilgrims in the run-up to major rituals and attack officials in a bid to destabilise the government.

The pilgrims were killed when a

boom-mobile

went kaboom! as they were walking to the shrine city of Karbala to take part in Shiite Arbaeen ceremonies due to climax on Thursday, police and a doctor said. Eight other pilgrims were

maimed

.

Arbaeen marks 40 days after the Ashura anniversary commemorating the slaying of Imam Hussein, one of Shiite Islam's most revered figures, by the armies of the caliph Yazid in 680 AD.

In the northern city of

djinn-infested Mosul

, gunfire killed the nephew of Iraq's parliament speaker Osama al-Nujaifi, a Sunni politician, a police officer and a doctor said. The youth was the son of Nujaifi's brother and bodyguard Khaled.

The precise circumstances of the shooting were not immediately clear.

And a day earlier,

gunnies

rubbed out

three

coppers

in the town of Tarmiyah, north of Storied Baghdad


...located along the Tigris River, founded in the 8th century, home of the Abbasid Caliphate...


, officials said.

The violence came amid political tensions between Shiite Prime Minister Nuri al-Maliki and a secular-backed party in his fragile national unity government.
Posted by: Fred || 01/03/2013 00:00 || Comments || Link || E-Mail|| [10794 views] Top|| File under: al-Qaeda in Iraq
Syria-Lebanon-Iran
Air raid kills 12 members of one family near Damascus
[Al Ahram] An air raid on a town partly held by rebels on the outskirts of Damascus


...The place where Pencilneck hangs his brass hat...


on Wednesday killed at least 12 members of the same family, most of them children, a watchdog said.

Regime warplanes bombed the town of Moadamiyet al-Sham, southwest of the capital, the Syrian Observatory for Human Rights said.

Warplanes also attacked the towns of Shebaa to the southeast and Deir Assafir south of Damascus, where 11 children were killed in November when cluster bombs were dropped on a playground, according to Human Rights Watch


... dedicated to bitching about human rights violations around the world...


The deadly strikes came as forces loyal to
Hereditary President-for-Life Bashir Pencilneck al-Assad


The Scourge of Hama...


battled rebels with artillery fire in Harasta and Douma,

myrmidon

strongholds to the northeast of the capital, and in Daraya to the southwest.

Army reinforcements have been massing for weeks in Daraya in a bid to drive rebel Free Syrian Army fighters from the town, the site of the bloodiest massacre of the conflict in which hundreds died in August.

Northeast of Damascus, the army shelled Qaboon district, the Observatory said, while in the south, residents of a Paleostinian refugee camp that faced deadly air raids in December fled once again amid mortar attacks.

Posted by: Fred || 01/03/2013 00:00 || Comments || Link || E-Mail|| [10795 views] Top|| File under: Govt of Syria
Syrian rebels attack military airport in northwest
[Al Ahram] Syrian rebels, some from Islamist units, fired machineguns and mortars at helicopters grounded at a northern military air base near the main Aleppo-Damascus


...The capital of Iran's Syrian satrapy...


highway on Wednesday, a monitoring group said.

The al Qaeda-linked al-Nusra Front, Ahrar al-Sham Brigade and other units operating in Syria's northwestern province of Idlib were attacking the Afis military airport near Taftanaz, the pro-opposition Syrian Observatory for Human Rights said.

There was no immediate account of the fighting around the air base from Syrian state media.

Insurgents trying to topple
Hereditary President-for-Life Bashir Pencilneck al-Assad


Despoiler of Deraa...


see his air power as their main threat. They hold swathes of eastern and northern provinces, as well as a crescent of suburbs around the capital, Damascus, but have been unable to protect rebel-held territory from relentless attack by helicopters and jets.

In recent months, rebel units have besieged several military installations, especially along Syria's main north-south artery from Aleppo, its most populous city, to Damascus.

The Observatory's director, Rami Abdelrahman, said Wednesday's attack was the latest of several attempts to capture the base. A satellite image of the airport shows more than 40 helicopter landing pads, a runway and aircraft hangars.

An estimated 45,000 people have been killed in the Syrian conflict, which began in March 2011 with peaceful protests against four decades of Assad family rule but turned into an armed revolt after months of government repression.

In Damascus, Assad's forces fired artillery and mortars at the eastern districts of Douma, Harasta, Irbin and Zamlaka, where rebels have a foothold, activists living there said.

Syria's civil war is the longest and deadliest conflict to emerge from uprisings that began sweeping the Arab world in 2011 and has developed a significant sectarian element.

Rebels, mostly from the Sunni

Moslem

majority, confront Assad's army and security forces, dominated by his Shi'ite-derived Alawite sect, which, along with some other minorities, fears

Dire Revenge™

if he falls.

U.N.-led diplomatic peace efforts have stumbled. Western and many Sunni Arab states demand Assad's immediate removal, an idea resisted by Russia, China and Syria's Shi'ite ally Iran.

The rebels say they will not negotiate unless Assad, who has vowed to fight to the death, leaves power.

Posted by: Fred || 01/03/2013 00:00 || Comments || Link || E-Mail|| [10795 views] Top|| File under: Govt of Syria
Syria Air Strike Hits Gas Station, Dozens Killed
[VOA News] Opposition activists in Syria say government warplanes bombed a gasoline station near Damascus


...The place where Pencilneck hangs his brass hat...


on Wednesday, reportedly killing dozens of people as they waited for fuel.



The gasoline station was a legitimate target because it was "close to an air defense base under rebel siege."

Amateur video showed bystanders running after the aerial assault in the Damascus suburb of Meliha. Young men clawed through twisted pieces of metal to pull victims from the rubble.

One witness told The

News Agency that Dare Not be Named

that a government warplane fired a single missile into the station.

The opposition Syrian Observatory for Human Rights reported that dozens of people were killed or

maimed

when a long line of vehicles waiting for fuel was attacked from the air.

A pro-government journalist reported that the gasoline station was a legitimate target because it was "close to an air defense base under rebel siege." He said that rebels were seen "carrying shoulder-fired missiles in the area."
Posted by: Fred || 01/03/2013 00:00 || Comments || Link || E-Mail|| [10794 views] Top|| File under: Govt of Syria
Iran to Citizens: Flee Isfahan
Iranian officials have instructed residents of Isfahan to run away leave the city, renewing concerns that a nearby nuclear site could be leaking radioactive material.


"Oops?... What do you mean? 'Oops'?"


An edict issued Wednesday by Iranian authorities orders Isfahan's one-and-a-half million people to leave the city "because pollution has now reached emergency levels," the BBC reported.


"Forget the kids, Fatima! Just get in the car!"


However, outside observers suspect that the evacuation order may corroborate previous reports indicating that a uranium enrichment facility near Isfahan had been leaking radioactive material.


No! Re-e-e-e-e-ally?


Tehran went to great lengths in December to deny these reports, telling state-run media outlets that "the rumors about leaking and contamination at Isfahan's [Uranium Conversion Facility] are not true at all."


"Tut tut! Certainly not! Pshaw!"



November reports indicated that a radioactive leak might have poisoned several workers at the nuclear plant, which converts highly toxic yellowcake uranium into material that could be used in the core of a nuclear weapon.
"Cheeze, Ardeshir! What's that thing growing on your neck?"
"It's a gill slit. They're really very handy. I swam to work this morning, under water the whole way."
The head of Iran's emergency services agency said at the time that residents have no reason to worry about possible contamination resulting from a possible leak.


"Remain calm! All is well!"


Stories about the potential leak soon disappeared from state-run news websites, Trend reported in late November. Iranian officials denied that a leak has occurred and blamed Western media outlets for creating "tumult" in the region.
"Really, don't mention it and it will go away by itself."
"Good idea. Hey, are your palps changing color?"
"Yeah. I think it might be mating season for whatever species I am now."
Wednesday's evacuation order is now fueling concerns that Iranian officials are trying to hide something, including further fallout from a possible radioactive leak.


"Tut. We evacuate major cities for no reason all the time!"



"Pollution in Isfahan is a problem but in the past, Iranian authorities respond by closing schools and the government to keep people at home and let the pollution dissipate, not by evacuating people," said Michael Rubin, a former Pentagon adviser on Iran and Iraq who has written about Isfahan's battle against pollution.


"Hey, you! Can'tcha read? The sign sez 'Please don't feed the Thing!'"


"Mass evacuations suggest a far more serious problem," Rubin explained. "There are two possibilities here: There is a radiation leak and the regime is lying or there is really bad pollution and no one believes the regime's explanations."


In other words, they're either lying or they're lying? 'Zat sound about right?


Rubin also pointed out that Iranian officials have a history of lying to both Western officials and their own citizens.
It remains unclear whether the technology has been properly inspected for safety because Iran has denied Western officials access to many of its nuclear sites.


Thugs generally do that, you know...

The nuclear site at Isfahan has been targeted for attack in the past. An unexplained explosion at the plant in 2011 is reported to have damaged the facility.


"It was a sad day for Isfahan last night, brethren and sistern. There was an unexplained explosion at the nuclear plant that killed over 300 whatever-they-were. An additional thousand were wounded, we think. Or they might be that color naturally. Who can tell?"


The nuclear plant also sits on an active fault line. The city of Isfahan has been destroyed at least six times from past earthquakes, a point of concern among regional experts.


Oh, yeah. That'd cause me a bit of concern, too, and I'm not even a regional expert.


"Given that Iran is on an earthquake zone and has lost tens of thousands of people with regularity suggests that a devastating nuclear accident is only a matter of time," said Rubin.


"Really."
Posted by: Steve White || 01/03/2013 00:00 || Comments || Link || E-Mail|| [10816 views] Top|| File under: Govt of Iran
Who's in the News
31
[untagged]
3
Govt of Syria
3
Govt of Pakistan
2
TTP
2
Hizb-i-Islami-Hekmatyar
1
Palestinian Authority
1
Muslim Brotherhood
1
Salafists
1
al-Shabaab
1
Govt of Iran
1
Arab Spring
1
al-Qaeda in Iraq
1
Govt of Sudan
1
Taliban
Bookmark
E-Mail Me
The Classics
The O Club
Rantburg Store
The Bloids
The Never-ending Story
Thugburg
Gulf War I
The Way We Were
Bio
Merry-Go-Blog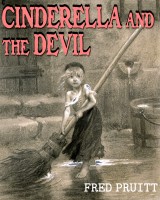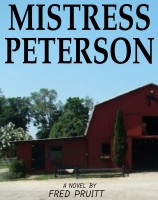 On Sale now!


A multi-volume chronology and reference guide set detailing three years of the Mexican Drug War between 2010 and 2012.

Rantburg.com and borderlandbeat.com correspondent and author Chris Covert presents his first non-fiction work detailing the drug and gang related violence in Mexico.

Chris gives us Mexican press dispatches of drug and gang war violence over three years, presented in a multi volume set intended to chronicle the death, violence and mayhem which has dominated Mexico for six years.
Click here for more information


Meet the Mods
In no particular order...


Steve White
Seafarious
tu3031
badanov
sherry
ryuge
GolfBravoUSMC
Bright Pebbles
trailing wife
Gloria
Fred
Besoeker
Glenmore
Frank G
3dc
Skidmark



Better than the average link...



Rantburg was assembled from recycled algorithms in the United States of America. No trees were destroyed in the production of this weblog. We did hurt some, though. Sorry.
3.225.221.130

Help keep the Burg running! Paypal: