-Lurid Crime Tales-
Moment Good Samaritan is pistol-whipped trying to stop an elderly Asian man being robbed in broad daylight in Oakland
[Daily Mail, where America gets its news]
The attack unfolded on Thursday in Oakland's Chinatown neighborhood


Surveillance video showed two thieves knocking the elderly man to the ground


They then turned their attention to a good Samaritan who sought to intervene - striking him with the pistol as well


On Friday another attack occurred in the same location when an elderly Asian woman was beaten and robbed


Aiwon Woo said the robbers struck her and her daughter in the head until they both fell to the ground


They then proceeded to steal Woo's purse, she said


Gun crimes in the Bay Area have doubled in 2021 compared to last year
Posted by: Skidmark || 07/18/2021 00:30 || Comments || Link || E-Mail|| [253 views] Top|| File under:
One hundred lost NVGs at Fort Hood triggers investigation
[Army Times] Special agents from Fort Hood's CID detachment are investigating the potential theft of "more than 100″ missing night-vision devices, III Corps officials confirmed to Army Times.

"Fort Hood is investigating missing Monocular Night Vision Devices from a maintenance facility at Fort Hood, Texas reported on July 12," said Maj. Marion Nederhoed, a III Corps spokesperson. "Currently, the missing equipment has no immediate impact on unit readiness."

Night-vision goggles are considered extremely sensitive items throughout the military, and units will often lock down their perimeter and organize massive search parties for even one missing device.

The shocking quantity of missing devices first came to light through a post by U.S. Army W.T.F. Moments, a popular Facebook page focusing on Army culture.

The post included a screenshot of a text message directing the measures the unit — which Fort Hood officials did not identify — would take to search for the devices.

"Yesterday ELM had 106x NVGs stolen from their secured storage facility," said the text.

ELM likely refers to the unit's electronics communications maintenance facility, where skilled soldiers repair unserviceable electronic devices — such as night-vision equipment.

Posted by: Besoeker || 07/18/2021 00:00 || Comments || Link || E-Mail|| [194 views] Top|| File under:
-Short Attention Span Theater-
Feds crack down on brothers behind 45 million illegal robocalls
[CBSNews] Three New Jersey brothers will pay $1.6 million to settle charges of instigating more than 45 million illegal robocalls nationwide, including to tens of millions of Americans on the Federal Trade Commission's Do Not Call Registry, the agency announced on Friday.

The siblings also agreed to a permanent ban on telemarketing and will hand over a residential property to resolve the agency's allegations, made in a complaint filed by Department of Justice on behalf of the FTC.

According to the FTC's suit, Joseph, Sean and Raymond Carney initiated more than 45 million illegal telemarketing calls to people across the U.S. between January 2018 and March 2019 to pitch a line of septic tank cleaning products. Most of the calls, or 31 million, were placed to numbers on the FTC's registry of people who don't want to receive marketing calls.

Telemarketers working on behalf of the brothers falsely told consumers they were calling from an environmental company to offer free information on their septic tank cleaning products, the complaint charges.

Instead, people staying on the call allegedly got a sales pitch. People who bought the products and had outstanding balances were falsely told they would be referred to an attorney or collection agency, according to the government.

"The defendants continued to call consumers despite the consumers having told the defendants to stop calling and to place the consumers' telephone number on the defendants' internal do not call list," the complaint states.

Joseph and Sean Carney, two officers of Environmental Safety International , or ESI, are prohibited from billing or trying to collect payments from anyone in connection with the business, which must be dissolved within 30 days, the settlement stipulates.

Efforts to contact ESI were unsuccessful, with a company phone number disconnected.

The Federal Communications Commission last month started requiring wireless companies to adopt authentication technology to block robocalls. Americans got roughly 4 billion spam calls in May alone, according to the makers of call blocking app YouMail.

"We want to stop robocalls and make it easier for consumers to safely answer the phone, Acting FCC Chairwoman Jessica Rosenworcel recently told CBS News Consumer Investigative Correspondent Anna Werner. Rosenworcel called the new regulation "crucial" in stopping scammers.
Posted by: Besoeker || 07/18/2021 00:00 || Comments || Link || E-Mail|| [194 views] Top|| File under:
-Signs, Portents, and the Weather-
CDC Scrambles After Rare Case Of Monkeypox Turns Up In Texas
[ZERO] CDC health officials are now working vigorously to trace contacts of anyone directly exposed to a Dallas resident who recently returned to the US on a trip to Nigeria. The man is now in isolation at a Dallas hospital after testing positive for an extremely rare disease known as Monkeypox - said to be the first ever case of its kind in Texas.

It's also the first case seen inside the United States in two decades, with the last significant outbreak in 2003 including 47 reported human cases. The infected person flew into Atlanta international airport on July 8, and then on to Dallas Love Field the next day.
Posted by: Besoeker || 07/18/2021 05:00 || Comments || Link || E-Mail|| [240 views] Top|| File under:
Africa Horn
Kenya: Ban Muslim Women From Riding on Boda Bodas, Say Clerics
[All Africa]

Moslem

holy man

s in Lamu are agitating for a county by-law to ban

Moslem

women from riding on boda bodas.The leaders represent

Moslem

organizations including the Coast Inter-Faith Council of Clerics (CICC) and the Council of Imams and Preachers of Kenya (CIPK).

They claimed that boda boda operators flout Islamic laws and the culture and heritage of Lamu by allowing female passengers to straddle their motorbikes.


Dear lordy! You know what happens when a woman straddles something!


The popularity of boda bodas, they claim, had increased promiscuity among married and unmarried women.

Speaking at a community social gathering at the Lamu Fort over the weekend, CICC Lamu branch chair Mohammed Abdulkadir, Lamu County CIPK chair Abubakar Shekuwe and other

Moslem

leaders expressed concerns over the number of

Moslem

women seen straddling motorbikes.

Women who ride on

cycle of violence

s, they lamented, expose parts of their bodies thus offending Islamic teachings.

Ustadh Abdulkadir also noted that children were dropping out of school to engage in the boda boda business, particularly on Lamu Island.

He said teenage pregnancies were also on the rise as boda boda operators give money and lifts to schoolgirls in exchange for sex.

"Lamu is a historical town with its own religious and cultural aspects. This town is populated predominantly by residents who profess the Islamic faith. We get irritated seeing our women and girls straddling boda bodas and exposing their body parts," he said.

"This are against Islamic teachings. There is a need for a county by-law introduced urgently to either ban boda bodas from operating here or

Moslem

women riding on these motorbikes."

Sheikh Shekuwe said motorbikes are generally not a woman-friendly means of transport.

In Islam, it is wrong for a man and a woman who are not husband and wife to be close to each other.

Sheikh Shekuwe said transport on motorbikes involves contact between the operator and the passenger.

He cited higher divorce rates on Lamu Island and blamed boda bodas.

He questioned why county officials were taking too long to remove boda bodas from Lamu town.

Lamu Old Town is arguably the most unique and beautiful Swahili town in Kenya, but the growing number of boda bodas is fast eroding efforts to preserve its cultural richness.

The Old Town was listed as a World Heritage site by Unesco in 2001 owing to its well-preserved culture and heritage spanning centuries.

Sheikh Shekuwe expressed concern that the town might lose its Unesco status if a formula is not introduced to move boda bodas out of Lamu Island.




Posted by: Fred || 07/18/2021 00:00 || Comments || Link || E-Mail|| [181 views] Top|| File under: Devout Moslems
Caribbean-Latin America
Colombia police claim Haitian ex-justice official ordered Moise assassination
[Iran Press TV] A Colombian police chief claims a former Haitian Justice Ministry official ordered two former Colombian soldiers to assassinate President Jovenel Moise.

Moise was assassinated by a hit squad at his private residence in the capital Port-au-Prince on July 7.

Haitian authorities say the operation involved at least 26 people, many of them Colombian mercenaries, who were hired through the Florida-based security company CTU.

Speaking in an edited video clip provided to media outlets, the police chief, Jorge Vargas, said an investigation by Haitian and Colombian authorities alongside Interpol into the murder had revealed that Joseph Felix Badio may have ordered the

liquidation

.

Badio had first told the former soldiers — Duberney Capador and German Rivera — that they would be "arresting" the president, Vargas said.

But a few days before the operation, Badio told them that the plan had been changed and that "what they had to do was assassinate the president of Haiti," Vargas added.
Posted by: Fred || 07/18/2021 00:00 || Comments || Link || E-Mail|| [79 views] Top|| File under:
Cuba's President Has Made A Rare Mea Culpa
How do you know when the socialists are actually really, really, worried?

When NPR carries a story like this.
HAVANA — Cuban President Miguel Díaz-Canel for the first time is offering some self-criticism while saying that government shortcomings in handling shortages and other problems played a role in this week's protests.

But in a televised address Wednesday night he also called on Cubans to not act with hate — a reference to the violence that occurred at some of the rare street demonstrations in which protesters voiced grievances over high prices, food shortages and power outages, while some people also called for a change in the government.

Until now, the Cuban government had only blamed social media and the U.S. government for the weekend protests, which were the biggest seen in Cuba since a quarter century ago, when then-President Fidel Castro personally went into the streets to calm crowds of thousands furious over dire shortages following the collapse of the Soviet Union and its economic subsidies for the island.

Díaz-Canel, however, said that failings by the state played a role in the unrest.

"We have to gain experience from the disturbances," he said. "We also have to carry out a critical analysis of our problems in order to act and overcome, and avoid their repetition."
Posted by: Steve White || 07/18/2021 00:00 || Comments || Link || E-Mail|| [152 views] Top|| File under:
Haiti president's guards to be interrogated after assassination — prosecutor
PORT-AU-PRINCE, Haiti (AFP) — The heads of the security detail meant to be protecting Haitian President Jovenel Moise the night he was assassinated will be interrogated in the coming days, the head of the public prosecutor office said Thursday.

"I have given (police) the power to interview all the security agents close to President Jovenel Moise," said Port-au-Prince government commissioner Bed-Ford Claude, a day after Moise was shot dead at his home in the capital.

"If you are responsible for the security of the president, where were you? What did you do to avoid this fate for the president?" Claude said.


Good news and bad news for the guards: they're all alive today because they didn't fight back against the assassins. None of the guards suffered any injury. It's almost as if the whole thing was staged. Poor Moise: he should have invested in better guards. The NYT, of all places, has more.
Posted by: Steve White || 07/18/2021 10:11 || Comments || Link || E-Mail|| [163 views] Top|| File under:
Caucasus/Russia/Central Asia
Armenian boss says Azerbaijan wants to make more war
[TASS] Acting Prime Minister of Armenia Nikol Pashinyan stated that Azerbaijan intends to start new military clashes in Nagorno-Karabakh and on the Armenian-Azerbaijani border, he said on Saturday at a press conference with President of the European Council Charles Michel.

"According to information from unofficial sources, Azerbaijan intends to provoke new military clashes in Artsakh (unrecognized Nagorno-Karabakh Republic - TASS) and on the Armenian-Azerbaijani border. Manifestations of that we see today at the Nakhichevan section of the Armenian-Azerbaijani border.
Incidents provoked by Azerbaijan do not allow us to start working on the delimitation and demarcation of the border," Pashinyan said.

Negotiations on Karabakh within Minsk Group
Armenia is ready to resume the negotiation process on the final settlement of the Nagorno-Karabakh conflict within the framework of the OSCE Minsk Group, Pashinyan announced.

"The use of force and massive crimes cannot help resolve the Karabakh conflict, the settlement of which is possible only through negotiations under the auspices of the only format with an international mandate - the OSCE Minsk Group. I have already stated several times that Armenia is ready to resume the negotiation process in accordance with the items of the April 13 statement of the Minsk Group," Pashinyan said.

Baku and Yerevan have disputed the ownership of the region since February 1988. The OSCE Minsk Group, co-chaired by Russia, the United States, and France, was created as a format for finding ways to peacefully resolve the conflict. It also includes Belarus, Germany, Italy, Sweden, Finland, Turkey, Armenia, and Azerbaijan.

The situation in the conflict zone around Nagorno-Karabakh escalated on September 27. After a month and a half of fighting in the conflict zone, on November 9, Russian President Vladimir Putin, President of Azerbaijan Ilham Aliyev, and Armenian Prime Minister Nikol Pashinyan signed a joint statement on the complete cessation of hostilities in Nagorno-Karabakh.

On April 13, Aliyev said he expects proposals from the Minsk Group on its further functioning and noted that it could play a positive role in the further establishment of a peaceful life in the region. On the same day, the Minsk Group called on the parties to refrain from mutual accusations and begin preparations for constructive negotiations.


Posted by: badanov || 07/18/2021 00:00 || Comments || Link || E-Mail|| [100 views] Top|| File under: Ottoman Proxies
2 die in Abkhazia shootout
Direct translation of the article via Google Translate. Edited.


[REGNUM] In the city of Sukhum in the "New District" there was a shootout. This was reported on Saturday, July 17, by the press service of the Ministry of Internal Affairs of Abkhazia.

"Near house number 8 on September 30 street, a shootout took place, as a result of which three citizens were taken to the Central Republican Hospital with gunshot wounds," the message says.

It is noted that currently doctors in the intensive care unit continue to fight for the life of one man. Two others have died.

Employees of the investigative and operational group and experts of the forensic center of the Ministry of Internal Affairs work at the scene.

As reported by IA REGNUM , on May 20, the press service of the Ministry of Internal Affairs of Abkhazia reported that one of the suspects in the murder of the nephew of the first president of the republic, Vladislav Ardzinba Kemal, was detained in Abkhazia.


Posted by: badanov || 07/18/2021 00:00 || Comments || Link || E-Mail|| [51 views] Top|| File under:
Russian authorities allow march commemorating the murder of Czar Nicolas II
Direct Translation via Google Translate. Edited.


[ColonelCassad] In Yekaterinburg, Sverdlovsk, despite the official ban, there were events of the Tsarists dedicated to Nicholas II (anniversary of the execution of the former Tsar).

The oligarch Konstatin Malafeev led the procession of about two thousand people. Most of those present, of course, were without the required medical masks.

Although the other day the governor banned the march because of the deteriorating epidemiological situation in the region, the march was still held, saying that "it was disorganized" and "people just passed."

The police and local authorities did not put any obstacles to breaking the law. If you can't, but you really want to, then you can. The main thing is then to pretend that this is not what it seems. The authorities did just that, stating that "this is not a procession with the cross, people were just walking."

An unidentified official of Sverdlovsk said:


"The event was not agreed, but, nevertheless, people followed this path. This is a question for law enforcement, of course.
The procession in the form in which it is traditionally held was not held here yesterday.

Individual citizens in small groups have followed the path along which this case traditionally takes place.

Well, we walked along the sidewalk. Officially, we do not think that we had a religious procession."

Regnum offers some photos from the event and their commentary:
In Yekaterinburg, on the night of July 17, a procession was held on the occasion of the next anniversary of the execution of the former Emperor Nikolai Romanov and his family members. The event brought together about two thousand people, the local Holy See told reporters.

The participants of the event moved from the Church on the Blood after the end of the Divine Liturgy. At around 6:30 local time (4:30 Moscow time) they reached the monastery on Ganina Yama.

"The initiative of the people's memorial process came from the people themselves, who wanted to walk with prayer the path along which the bodies of the last Romanovs were transported from the house of the engineer Ipatiev to the place of their destruction ," they say in the diocese.

Earlier, the authorities of the Sverdlovsk region canceled the procession. The reason was the situation with the coronavirus.

Believers walked in small groups along pedestrian crossings and sidewalks, observing security measures. Thanks to the interaction with the authorities, the event was held without incidents. On the morning of July 17, a prayer service to the "Holy Royal Passion-bearers" was held at Ganina's pit.

We will remind, Romanov and members of his family, as well as servants were shot on the night of July 17, 1918 in the house of engineer Ipatiev.


Posted by: badanov || 07/18/2021 00:00 || Comments || Link || E-Mail|| [124 views] Top|| File under:
China-Japan-Koreas
China Threatens to NUKE Japan if It Defends Taiwan
[PJ Media] Through its military TV channel, China has threatened to use nuclear weapons — first — if Japan intercedes in defense of Taiwan.

The undated chilling video is clear in its message. "When we liberate Taiwan, if Japan dares to intervene by force, even it if only deploys one soldier, one plane and one ship, we will not only return reciprocal fire but also start a full-scale war against Japan," the video says.

"We will use nuclear bombs first. We will use nuclear bombs continuously until Japan declares unconditional surrender for the second time," referring to the end of World War II and Japan's surrender after the United States used atomic bombs on Hiroshima and Nagasaki.

China-watching blogger Jennifer Zeng downloaded the clip above and others from a Chinese official online video channel.

Later in the same post, Zeng highlights another video from the same channel in which China proposes invading and capturing Japan and splitting it into four countries.
Posted by: Snomoth Whereling9836 || 07/18/2021 00:00 || Comments || Link || E-Mail|| [393 views] Top|| File under: Commies
Cyber
U.S.-Backed Tech Restores Internet To More Than 1 Million Cubans Amid Uprisings Against Gov't
[ZeroHedge] Remember, a decade ago, during Arab Spring, Facebook and Twitter were critical for organizers to orchestrate uprisings in Tunisia, Egypt, Libya, and Bahrain.

The Biden administration is finding ways to provide anti-censorship tools to Cubans to access social media during the blackouts.

According to Bloomberg, the U.S. government supports a censorship circumvention tool designed to unblock content in Cuba and is powered by a company called Psiphon Inc.

As of Thursday, Psiphon tweeted, "1.389 Million daily unique users accessed the open web from Cuba through the Psiphon network. Internet is ON; circumvention tools ARE working."

Psiphon uses proxy servers that disguise internet traffic so Cuban authorities cannot tell if people are accessing social media platforms. The Toronto-based nonprofit has received money from the U.S. government.

Posted by: Skidmark || 07/18/2021 06:53 || Comments || Link || E-Mail|| [183 views] Top|| File under:
Economy
Myrtle Beach area sees record-high home sale prices, report says
[WMBF News] MYRTLE BEACH, S.C. — Realtors said they aren't surprised that sales of single-family homes in the Grand Strand and surrounding areas are at a record high.

According to the June 2021 market report from the Coastal Carolina Association of REALTORS, since May, the median home sale price exceeded $350,000. That represents a 24% increase from 2020 and the largest year-over-year increase since 1999, realtors said.

Other factors contributing to the all-time high spike are low interest rates, multiple offers on homes, days on market decrease by 21.3% and limited home inventory, with a 72.1% decrease, according to the CCAR.

"The monthly market report numbers have proven, once again, that the Myrtle Beach area is one of the most desirable places to live in the country," Laura Crowther, CEO of CCAR, said. "And, with school still out for the summer and an increase of people flocking from large cities, it's no wonder our housing market is in high demand."

Recently, U.S. News & World Report ranked Myrtle Beach No. 1 on its list of the fastest-growing places in the United States for 2021-22.
Posted by: Besoeker || 07/18/2021 00:00 || Comments || Link || E-Mail|| [184 views] Top|| File under:
India-Pakistan
Daughter of Afghan Envoy Abducted in Pakistan, Pak Ambassador summoned to Kabul
[ToloNews] Silsila Alikhil, daughter of Najibullah Alikhil the Afghan ambassador in Pakistain, was kidnapped and tortured before being released, the Ministry of Foreign Affairs said.

The ministry condemned the act and called for safety to Afghanistan's diplomatic mission in Pakistain.

The daughter of the Afghan ambassador to Islamabad Ms. Silsila Alikhil, was

kidnapped

for several hours and severely tortured by unknown individuals on her way home," the ministry said in a statement.

After being released from the kidnappers' captivity, Alikhil is under medical care at a hospital in Islamabad, the statement added.

MoFA said it is concerned over the safety and security of diplomats, their families, and staff members of the Afghan political and consular missions in Pakistain.

The Ministry of Foreign Affairs calls on the Government of Pakistain to take immediate necessary actions to ensure full security of the Afghan embassy and consulates as well as the immunity of the country's diplomats and their families in accordance with international treaties and conventions, the statement said.

"While the Afghan Ministry of Foreign Affairs is following the matter with the Ministry of Foreign Affairs of Pakistain, we urge the Pak government to identify and prosecute the perpetrators at the soonest possible time," the statement concluded.

Pakistan ambassador to Kabul summoned

[KhaamaPress] Afghanistan foreign ministry summoned Pak ambassador to Kabul this afternoon after the daughter of Afghanistan's ambassador to Islamabad was manhandled and tortured.The Pak ambassador to Kabul hours after he was summoned in a Twitter post said that PM Imran Khan

...aka The Great Khan, who ain't the sharpest bulb on the national tree...
has ordered the interior ministry to utilize all sources to apprehend the culprits of the incident. Khan has added that the incident should be investigated on top priority.

The daughter of Afghanistan ambassador to Islamabad Selsela Alikhel was man-handled in Islamabad while riding a rented vehicle. She was then released after being tortured by unknown

button men

.

Posted by: trailing wife || 07/18/2021 00:00 || Comments || Link || E-Mail|| [69 views] Top|| File under:
Southeast Asia
Philippines offering free cow to those who sign up for COVID vaccine
Talking the Bovine kind of cow - not the leftist...


[NYPost] People in the Philippines are so loath to get the COVID-19 vaccine, one town is offering free cows as an incentive, a report said Monday.

Local officials in San Luis, within the Pampanga province about 50 miles north of Manila, are raffling off a cow each month to inoculated residents as a means to encourage people to get the jab, Al Jazeera reported.

"Winning a cow might not mean much in other places but here in San Luis, we're agricultural, so it's the ideal incentive," Ardee Taruc, the town's disaster mitigation officer, told the outlet.

The cows, supplied by local donors and worth about $628, could be a ticket out of extreme poverty for some residents, the outlet said. It'd be able to eat for free on an abundant supply of grass in the locale and a farmer could start a herd, use the cow to carry heavy goods and sell its milk, the outlet said.

"It's up to the winners if they want to slaughter the cows," Taruc said.

Vaccine hesitancy, coupled with a sluggish roll out, has been a major issue in the southeast Asian country, which is grappling with one of the worst outbreaks in the region.
Posted by: CrazyFool || 07/18/2021 00:00 || Comments || Link || E-Mail|| [179 views] Top|| File under:
Who's in the News
33
[untagged]
6
Islamic State
4
Taliban
3
Govt of Iraq
2
al-Shabaab (AQ)
2
Antifa/BLM
2
Devout Moslems
2
Commies
2
Human Trafficking
2
Govt of Iran
2
Govt of Iran Proxies
1
[untagged]
1
Govt of Pakistain Proxies
1
Govt of Saudi Arabia
1
Govt of Syria
1
Houthis
1
Ottoman Proxies
1
Sublime Porte
Bookmark
E-Mail Me
The Classics
The O Club
Rantburg Store
The Bloids
The Never-ending Story
Thugburg
Gulf War I
The Way We Were
Bio
Merry-Go-Blog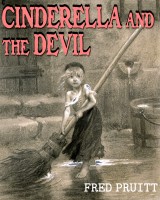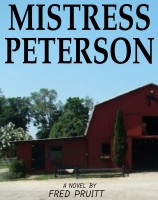 On Sale now!


A multi-volume chronology and reference guide set detailing three years of the Mexican Drug War between 2010 and 2012.

Rantburg.com and borderlandbeat.com correspondent and author Chris Covert presents his first non-fiction work detailing the drug and gang related violence in Mexico.

Chris gives us Mexican press dispatches of drug and gang war violence over three years, presented in a multi volume set intended to chronicle the death, violence and mayhem which has dominated Mexico for six years.
Click here for more information


Meet the Mods
In no particular order...


Steve White
Seafarious
Pappy
lotp
Scooter McGruder
john frum
tu3031
badanov
sherry
ryuge
GolfBravoUSMC
Bright Pebbles
trailing wife
Gloria
Fred
Besoeker
Glenmore
Frank G
3dc
Skidmark
Alaska Paul



Better than the average link...



Rantburg was assembled from recycled algorithms in the United States of America. No trees were destroyed in the production of this weblog. We did hurt some, though. Sorry.
3.233.217.106

Help keep the Burg running! Paypal: