Nebraska farmer amputates leg with pocket knife after it's caught in machinery
A man who farms near Pender, Nebraska, went to extraordinary lengths to save his life after his left leg became trapped in a machine on his farm.

In the early afternoon of April 19, Kurt Kaser, a lifelong corn, soybean and hog farmer, was transferring grain from one bin to another when he stepped into a grain auger. The machine ate away at his left leg and sucked the 63-year-old toward the machine.

"I didn't know what to do," he said Tuesday. "I was afraid it was going to suck me in more. I about gave up and let it do what it was going to do."

Mr. Kaser saw the machine remove his foot from his body and continue to tear away at his flesh. About 8 inches below his knee, he found the smallest connection of tissue and determined that it was his best chance to free himself.

He sawed away at muscles and nerves, cutting through a half-inch to an inch before he came free.

"The bone stuck out down to my ankle," he said. "That's what I was hanging onto as I was trying to get myself out."

Once free, Kaser crawled about 200 feet to the nearest phone. He called his son, Adam, who is on the local rescue squad.
Posted by: Woodrow || 05/16/2019 00:00 || Comments || Link || [336064 views] Top|| File under:
Caribbean-Latin America
The US suspends all air service between Venezuela and the US


All commercial passenger and cargo flights between U.S. and Venezuela suspended indefinitely

[10 News] The Department of Homeland Security has suspended all flights between the U.S. and Venezuela.

Acting Secretary of Homeland Security Kevin McAleenan determined that conditions in Venezuela threaten the safety and security of passengers, aircraft, and crew, requiring an immediate suspension of all commercial passenger and cargo flights between the United States and Venezuela.

The Secretary of State has approved flight suspension and the Secretary of Transportation has implemented the determination.

The move is based on ongoing political instability and increased tensions in the country, and associated inadvertent risk to flight operations, a press release said.

According to DHS, if and when the conditions in Venezuela change, and if in the public interest, the Secretaries will revisit this determination. Until then, the flight suspension will remain in effect indefinitely.
Posted by: 3dc || 05/16/2019 00:00 || Comments || Link || [336063 views] Top|| File under: Commies
China-Japan-Koreas
China's tariffs on US Liquefied Natural Gas to have long-term impact
[DAWN] China's decision to hike import duties on US liquefied natural gas (LNG) is a move that means very little for the market in the short-term, but it has the potential to deliver outsised consequences the longer the levies remain in place.

As part of its latest round of retaliatory tariffs on US imports, Beijing increased the duty on LNG shipments from 10 per cent to 25pc.

This will make it even more uneconomic for Chinese buyers to purchase LNG cargoes from the US. The 10pc tariff put in place last year has already devastated the trade, with China's imports of the fuel dropping sharply.

China imported 25 US LNG cargoes in the first half of 2018, and this slipped to just eight in the second half, according to vessel-tracking data compiled by Refintiv.

This year, a mere three cargoes have been delivered, one each in January, February and March, and no more are currently scheduled to arrive in the coming months.

This means in practical terms that raising China's import duty will have little impact on global LNG flows.

But there are certain to be longer-term consequences from the fastest-growing LNG market effectively locking out the world's fastest-growing supplier.

Much of the new LNG coming on stream this year and next is based in the US, as companies rush to take advantage of the plentiful and cheap supplies of natural gas delivered by the nation's shale boom.

It's also worth noting that the US is the dominant player in the next wave of LNG projects being planned around the world.

The US currently has 64.2 million tonnes of annual LNG capacity under construction, the bulk of which will hit the market this year and next. Together with Canada, it also has a further 164.2m tonnes in capacity for which the final investment decisions are due by the end of next year.

The market expectation is that China will overtake Japan as the world's largest LNG importer sometime in the next decade, even though its annual rate of growth will moderate from the breakneck pace of more than 40pc for the past two years.


Posted by: Fred || 05/16/2019 00:00 || Comments || Link || [336063 views] Top|| File under: Commies
Down Under
'I don't understand': Jacinda Ardern mystified by lack of US gun control
[Guardian] New Zealand's prime minister has said she cannot understand America's failure to ban automatic and semi-automatic guns, despite dozens of mass shootings.


Drop her off in Chicago and let her experience more stringent gun laws than NZ.


Jacinda Ardern told CNN's Christiane Amanpour in unusually blunt language: "Australia experienced a massacre and changed its laws. New Zealand has had its experience and changed its laws. To be honest with you, I don't understand the United States."


Christiane doesn't understand either.




See, here's the thing: we changed our laws some decades ago, and found that made things worse. So we've been changing them back. No doubt eventually y'all will also figure it out.

Ardern is in Paris where she is lobbying countries and global tech companies to sign the "Christchurch Call", a voluntary pledge that aims to eradicate terrorist and violent content online in the wake of the worst mass shooting in New Zealand's modern history.


Yes, disarming lawful citizens always has that effect.


The US is not sending anyone to the meeting of digital ministers from the Group of 7 nations to discuss the plan, and is not intending to sign the pledge.


I believe the actual text of the reply was "Are you nuts?".




WTF is a "digital minister"?




President Trump doesn't do pointless joint virtue signalling just to make other countries feel better about doing nothing together.

Christchurch Call: details emerge of Ardern's plan to tackle online extremism

The day before the summit, Facebook said it was tightening rules on use of its livestreaming feature, which was used to broadcast the Christchurch attack. It said people who have faced disciplinary action for breaking Facebook's most serious rules would be temporarily suspended from using the Live function.

Facebook did not specify which offences were eligible or how long suspensions would last, but a spokeswoman claimed it would not have been possible for the attack to have been livestreamed.

Talking to Amanpour, Ardern said that before the Christchurch mosque shootings on 15 March, in which 51 people died, New Zealand had "pretty permissive gun legislation".

But despite New Zealand being a hunting and food-producing nation, that was not justification enough for access to high-powered military-style rifles, Ardern said, and the Labour coalition government passed legislation banning access within weeks of the massacre.


Let them eat cake.


"We will continue to be a food-producing nation that deals with animal welfare issues and so on, and has a practical purpose and use for guns, but you can draw a line and say that that does not mean that you need access to military-style semi-automatic weapons and assault rifles. You do not. And New Zealanders, by and large, absolutely agreed with that position," Ardern said.


Lotta sheep in NZ?.


Six days after the Christchurch mosque attacks, the New Zealand the government announced it would ban all military-style semi-automatics (MSSA) and assault rifles in New Zealand. Related parts used to convert these guns into MSSAs were also banned, along with all high-capacity magazines.

In the days and weeks after the Christchurch shootings, hundreds of New Zealanders voluntarily surrendered their weapons to police, before an official government buy-back scheme was launched that is expected to cost NZ$100-200m ($65m-$130m).


How is it a buy-back when the Gov't never owned them in the first place?



Posted by: Warthog || 05/16/2019 00:00 || Comments || Link || [336082 views] Top|| File under:
Economy
Perdue says farmer aid package still a work in progress
WASHINGTON (AP) ‐ Agriculture Secretary Sonny Perdue said Wednesday his agency is still "in the throes of constructing" an aid package for farmers hurt by retaliatory tariffs, but he is not prepared to say when it will be ready.

Perdue said the Agriculture Department is reviewing feedback from producers about the strengths and weaknesses of last year's relief package, valued at up to $12 billion. This year's package could range between $15 billion and $20 billion, Perdue projected.

He also predicted that the relief amount will be enough to offset losses that farmers are facing as a result of lower prices due in part to retaliatory tariffs.

President Donald Trump tasked Perdue with putting together another aid package for farmers after talks with China deteriorated in recent weeks. The Trump administration responded by more than doubling tariffs on $200 billion in Chinese imports and spelled out plans to target the $300 billion worth that aren't already facing 25% taxes.

China retaliated with tariffs on $60 billion in U.S. imports. China and other countries hit by U.S. tariffs have largely targeted American agriculture in response to Trump's tariffs.
Posted by: Besoeker || 05/16/2019 05:36 || Comments || Link || [336074 views] Top|| File under:
Europe
Austria MPs approve law banning headscarf in primary schools
[Aljazeera] Austrian MPs on Wednesday approved a law aimed at banning the headscarf in primary schools, a measure proposed by the ruling right-wing government.

To avoid charges that the law discriminates against Muslims, the text refers to any "ideologically or religiously influenced clothing which is associated with the covering of the head".

However, representatives of both parts of the governing coalition, the centre-right People's Party (OeVP) and the far-right Freedom Party (FPOe), have made it clear that the law is targeted at the Muslim headscarf.

FPOe education spokesman Wendelin Moelzer said the law was "a signal against political Islam" while OeVP MP Rudolf Taschner said the measure was necessary to free girls from "subjugation".

The government says the patka head covering worn by Sikh boys or the Jewish kippa would not be affected.
Posted by: Besoeker || 05/16/2019 05:29 || Comments || Link || [336075 views] Top|| File under:
Separatist group ETA's 'most wanted' Josu Ternera arrested in France
MADRID (Reuters) - ETA kingpin Josu Ternera, accused by Spain of taking part in a 1987 attack by the since dissolved Basque separatist group that killed 11 people, was arrested in France early on Thursday.

Ternera, 69, also known as Jose Antonio Urrutikoetxea, was ETA's "most wanted" leader on both side of the Pyrenees, Spain's interior ministry said in a statement.

Ternera had been a fugitive since 2002 when, while he was serving as a lawmaker in the Basque regional parliament, Spain's supreme court issued an international arrest warrant against him over his alleged involvement in the 1987 attack.

He was detained in a joint Franco-Spanish operation in the alpine Haute Savoie region near France's border with Switzerland and Italy.

ETA, whose dissolution Ternera announced last year, bombed a police barracks in the city of Zaragoza in December 1987, killing 11 people including six children.
Posted by: Besoeker || 05/16/2019 05:26 || Comments || Link || [336086 views] Top|| File under: Commies
Sweden seeks largest mass mobilization of forces to deal with 'Russian threat'
[ALMASDARNEWS] A final report submitted by the Swedish Defence Forum to Defence Minister Peter Hultqvist proposes a major defence overhaul, dubbed "the greatest reinforcement since the 1940s".

The goal of the defence expansion is to allow the country to survive three months without international assistance in case of a military attack.

Among other things, the report suggests restoring the Norrland regiment stationed in Arvidsjaur and the Gothenburg amphibian battalion on Sweden's west coast alongside two brand new regiments, whose location is yet to be defined. Furthermore, an air wing in Uppsala shall be restored. The number of submarines will be increased from four to five, and more of the current-generation Jas Gripen fighter jets will be retained, the Swedish daily Dagens Nyheter reported.

Sweden's war organization shall also be expanded from 60,000 to 90,000, including the Home Guard and civilians. The annual number of conscripts shall also be increased, from 3,000 to 8,000 people.

The entire defence logistics, management and other support functions must be expanded, the report said, calling for major investments in quantity equipment such as trucks, special vehicles and ammunition. The acquisition of new material must be guided by the "design to cost" principle.

In total, military spending will be increased by SEK 5 billion ($500 million) per year by 2025, ultimately reaching 1.5 percent of the GDP.

Defence Secretary Björn von Sydow warned of a deteriorated security situation, in which "an armed attack against Sweden cannot be ruled out", in effect repeating the "Russian threat" mantra often employed by Swedish top brass to justify defence allocations or military beef-ups, such as re-militarising the Baltic island of Gotland after only a decade of demilitarisation.

"The security policy situation

has tanked

in Sweden's neighbourhood and in Europe. The Russian action in Georgia in 2008, in Ukraine since 2014, as well as in Syria since 2015, shows a Russia willing to use military means to achieve political goals", von Sydow said, citing "significant limitations in operational ability" the Swedish Armed Forces are currently facing due to personnel shortage and material deficiencies.
Posted by: Fred || 05/16/2019 00:00 || Comments || Link || [336075 views] Top|| File under:
India-Pakistan
DNA test shows suspect as serial rapist of children in Karachi
[DAWN] Police on Tuesday informed an antiterrorism court that a detained suspect's DNA sample had matched in at least four cases of alleged rape of minor girls in the metropolis.

Police claimed to have detained a suspect for allegedly trying to kidnap a minor girl with the intention to rape her within the remit of the Sukhan

cop shoppe

in 2018.

On Tuesday, the matter came up for hearing before the ATC-X judge, who is conducting trial in the judicial complex inside the central prison.

Assistant prosecutor general Ghulam Abbas Dalwani pointed out that separate reports had been filed by two investigating officers of five identical cases pertaining to alleged sexual assaults on minor girls.

In a report filed by DSP Ali Hassan Sheikh, the investigating officer of three identical cases stated that the suspect was caught while allegedly trying to kidnap a minor girl with the intention to commit rape of the child in the Sukhan area.

It further said that though the child was not subjected to any sexual assault, on "suspicion" the police obtained the suspect's sample of the DNA and sent it to a laboratory for matching with those drawn from four minor girls, who had been subjected to sexual assault, but the cases had been pending trial since 2015.

The prosecutor disclosed that the medical report dramatically revealed that the suspect's sample had matched with those of the five children, who were victims of sexual assault. Subsequently, the prosecution said the suspect's involvement in other cases had been determined with medical evidence, thus he had been booked in those cases as well.

The prosecutor also submitted a report filed by DSP Khalid, the investigating officer of two of the five cases of sexual assaults on minor girls.

In the report, filed under Section 169 of the Criminal Procedure Code, IO Khalid recommended release of two suspects who

were tossed into the calaboose

in connection with the pending cases of child abuse.


Posted by: Fred || 05/16/2019 00:00 || Comments || Link || [336065 views] Top|| File under: Govt of Pakistan
Man allegedly kills wife, daughter and relative over suspicion of being in a relationship
[DAWN] A man in Shangla on Wednesday allegedly killed his wife, daughter and a male relative after suspecting both women of involvement in a relationship with the man, said a Station House Officer (SHO).

SHO Chawga Bakht Haleem told Dawn that locals informed him of the incident that took place in the Shekolai area of Makhozi tehsil.

After receiving the information, he went to the site of the incident and found the bodies of the two women in a pool of blood inside the house, while another body was found on the road, at a distance of approximately 100 feet.

Haleem said that the suspect had killed his relative after killing his wife and daughter.

The SHO said that the bodies were taken to the nearby Chawga hospital where doctors conducted a post-mortem examination.

"We have

started the paperwork but haven't done much else

[under Section 302 (premeditated murder) of the Pakistain Penal Code] against Abdul Saboor and raids are being conducted to arrest him as he fled [the site of the incident] along with the weapon after committing the crime," he added.

According to the SHO, the suspect was 38-years-old while his wife, Rukhsana, was 36-years-old and his daughter was 18-years old.

Haleem added that further interrogations were underway and efforts were being made to arrest the suspect.
Posted by: Fred || 05/16/2019 00:00 || Comments || Link || [336072 views] Top|| File under:
KP doctors call province-wide strike after police fail to lodge FIR against health minister
[DAWN] Khyber-Pakhtunkhwa Doctors Council (KPDC) announced on Wednesday a province-wide strike in all hospitals and private clinics after the police failed to register a first information report (FIR) against the provincial health minister Dr Hisham Inamullah Khan and his security guards for allegedly thrashing an assistant professor at the surgical ward.

"We will continue the strike until police register FIR against the health minister and his guards," Dr Siraj, a member of the KPDC, told DawnNews. He added that the decision was taken by the body during a meeting held earlier today.

"All doctors are on the same page [on this matter] and demand a fair inquiry," he said.

Yesterday, the doctors at the Khyber Teaching Hospital (KTH) called a strike after Dr Ziauddin Afridi, an assistant professor, was allegedly beaten by Hisham's guards. The doctors suspended services at all levels in protest and also blocked traffic on University Road near Town

cop shoppe

. During the protest, five doctors went inside the

cop shoppe

to lodge an FIR against the health minister but were physically assaulted, KPDC members said. Dr Farooq, another KPDC member, shared a video clip that showed doctors and

coppers

exchanging harsh words and pushing each other.

The doctors' body has warned that if the police fail to register an FIR of the incident by Thursday, doctors will not attend outpatient clinics and emergency services will be shut down as well.

The episode started on Tuesday when Dr Afridi gatecrashed a meeting being chaired by Prof Nausherwan Burki, who is a close relative of Prime Minister Imran Khan

... aka Taliban Khan, who who convinced himself that playing cricket qualified him to lead a nuclear-armed nation with severe personality problems...
. The doctor attempted to share his grievances against the administration for not promoting him to the position of associate professor at Khyber Medical College. However,


Switzerland makes more than cheese...


all of a sudden he threw eggs at Prof Burki and was subsequently taken out of the conference by police.

An hour later, the provincial health minister arrived at the hospital and held a meeting with the administration reportedly at the request of Prof Burki, who has been coming to Pakistain from the US every month to bring reforms in the health sector since 2013.

Dr Hisham then met the doctor and the two exchanged hot words and physical bouts and kicks. The health minister's guards immediately came into action and beat up the surgeon, who was then taken to the operating theatre for head and neck injuries.

An FIR was lodged against Dr Afridi and three others for throwing eggs at Dr Burki; however, so far no action has been taken against Dr Hisham. The health minister has maintained that he acted in "self defence". In a

presser

, Dr Hisham said that he had gone to the hospital to apologise to Dr Burki and had confronted Dr Afridi for his actions. He alleged that Dr Afridi had a "sharp object" in his hands which prompted the health minister's guards to physically assault the KTH assistant professor.

Dr Afridi, on the other hand, said that Dr Hisham had used abusive language and ordered his guards to beat the surgeon.

Meanwhile,


...back at the chili cook-off, Chuck and Manuel's rivalry was entering a new and more dangerous phase...


the chief minister took notice of the incident and ordered inquiry. Hospital administration later banned Dr Afridi from entering the Khyber Medical College.


Posted by: Fred || 05/16/2019 00:00 || Comments || Link || [336063 views] Top|| File under: Govt of Pakistan
29 more HIV-positive cases emerge in Larkana's Ratodero
[DAWN] As many as 29 more suspected cases of HIV were detected after the screening of 1,195 people in Ratodero taluka of Larkana district on Wednesday, District Health Officer Dr Abdul Rehman Baloch said.

The cases emerged as the blood screening camp at Taluka Hospital Ratodero continued for a 17th day on Wednesday where a team of doctors along with technicians carried out the tests.

Today's figure, which includes 10 children, has taken the total number of people who tested positive for HIV in Ratodero since the blood screening exercise was launched to an alarming 524.
Posted by: Fred || 05/16/2019 00:00 || Comments || Link || [336065 views] Top|| File under: Govt of Pakistan
Home Front: Culture Wars
Salon.com, a leftist on line pub, being sold or maybe it will liquidate
[TheWrap] Salon Media says they have reached an 11th hour deal to sell the company and its flagship property Salon.com (a leftist pub which began in the 90s and has been kept alive by frequent donations by rich lefties despite running up at least $100M in losses) for $5 million. In an SEC filing, Salon also revealed its position was dire and that it would face imminent "bankruptcy and liquidation" if the deal should fall through.
The business plan of

"let's get people to subscribe so they can get more leftist opinions than they can get from CNN, etc. for free and we can hire a lot of writers and pay them almost nothing as long as we stroke their ego every now and then"

didn't seem to work.

Ahahahahahahahaha *wheeze* hahahahahahahah
Posted by: lord garth || 05/16/2019 00:00 || Comments || Link || [336062 views] Top|| File under: Commies
Who's in the News
26
[untagged]
5
Commies
5
Govt of Pakistan
4
Islamic State
3
Govt of Iraq
3
al-Nusra
2
Moslem Colonists
2
Govt of Iran
1
Hezbollah
1
Houthis
1
Sublime Porte
1
Govt of Iran Proxies
1
Govt of Pakistain Proxies
1
Govt of Saudi Arabia
1
Hamas
Bookmark
E-Mail Me
The Classics
The O Club
Rantburg Store
The Bloids
The Never-ending Story
Thugburg
Gulf War I
The Way We Were
Bio
Merry-Go-Blog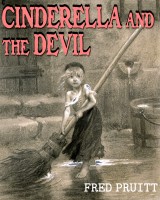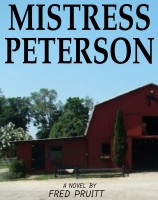 On Sale now!


A multi-volume chronology and reference guide set detailing three years of the Mexican Drug War between 2010 and 2012.

Rantburg.com and borderlandbeat.com correspondent and author Chris Covert presents his first non-fiction work detailing the drug and gang related violence in Mexico.

Chris gives us Mexican press dispatches of drug and gang war violence over three years, presented in a multi volume set intended to chronicle the death, violence and mayhem which has dominated Mexico for six years.
Click here for more information


Meet the Mods
In no particular order...


Steve White
Seafarious
tu3031
badanov
sherry
ryuge
GolfBravoUSMC
Bright Pebbles
trailing wife
Gloria
Fred
Besoeker
Glenmore
Frank G
3dc
Skidmark



Better than the average link...



Rantburg was assembled from recycled algorithms in the United States of America. No trees were destroyed in the production of this weblog. We did hurt some, though. Sorry.
44.212.96.86

Help keep the Burg running! Paypal: