-Lurid Crime Tales-
Robbery victim wants to thank Good Samaritans who came to his rescue
[KHOU] A couple of strangers came to the rescue when a man was robbed at gunpoint. Now, the victim wants to say thank you to the Good Samaritans.

Police believe the criminal who was canvassing a neighborhood in the 2500 block of Wichita near Hermann Park had no idea what he was in for when he picked his target.


"Hmmm... This 'un looks like an easy touch! Prosperous, too..."


The victim in this case had just walked back to his car from a bar around the corner.


"Shay! Izzat my car? I shink [hic!] it might be!"


Kevin Dorsey says he hadn't even closed his car door Thursday night when a man wearing all black and a ski mask put a gun to his chest. The man took Dorsey's wallet, cell phone and car keys.
"Shay! Nice ski mashk!"
"Gimme yer dough! And yer car keys! And yer phone!"
After he was robbed, Dorsey began running down the street and says two men in a Mercedes asked him what had happened.
"Hey, you! Thop, stief!"
"Hey, buddy! Wossa motta?"
Dorsey told them and they not only caught up with the suspect, but they started shooting at him.
"There he is, Mel! The guy dressed in black with the ski mask!"
"You sure that's the guy?"
"Yep!"
[BANG!]
The suspect fired back.
[BANG!]
[BANG! BANG! BANGETY BANG!]
In the end, the two witnesses turned vigilantes won and took down the bad guy.
"Aaaaiiieeee!"
"I think I winged 'im, Mel!"
"I don't believe in guns," said Dorsey.


"I like being regarded as easy meat for street lice. That's why I drink."


"I don't own a gun. I'm totally at the mercy of my saviors.


More like being at the mercy of the predators. Unless he's referring to Savior, capitalized and singular. Or he's some kinda polytheist and has multiple.


They obviously sent two angels to help me.


I think I'm going with the polytheist idea.


These people protected me when I wouldn't couldn't protect myself."


That's why we have people named Mel and Herb who pack heat.


After the robber had been shot, police say he jumped over a fence and was attacked by a German Shepherd.
"Awww! Spit! Nize doggy!"
[GRRR! CHOMP! SHAKE!]
"Aaaaiiieee! I am undone!"
That attack prevented him from getting away.


German shepherds do that, y'know.


The suspect, identified as Christopher Hutchins, is being treated at Ben Taub Hospital. He's expected to recover.


Too bad.
Posted by: Fred || 01/13/2013 00:00 || Comments || Link || E-Mail|| [336072 views] Top|| File under:
Man with shoe camera arrested for photographing up women's skirts
[KJONLINE] A Saco man was jugged
I ain't sayin' nuttin' widdout me mout'piece!
Friday night for using a camera in his shoe to take photographs up women's skirts and dresses at the Walmart store in Scarborough in July.

William Tibbals, 31, of Pepperal Street, was charged with a felony count of visual sexual aggression against a child under 12 and multiple counts of violating privacy.

Tibbals is being held at the Cumberland County Jail. Bail information is not yet available, Scarborough Police said.

The arrest followed a long investigation triggered by reports by customers that a man with a camera in his shoe was capturing images up women's skirts, said Scarborough Police Detectives.

They were aided by the Saco Police Department Computer Forensics Unit and the Maine State Police Computer Crimes Unit out of Lewiston.
Posted by: Fred || 01/13/2013 00:00 || Comments || Link || E-Mail|| [336067 views] Top|| File under:
-Short Attention Span Theater-
Britney Spears Calls off Engagement
[An Nahar] U.S. pop veteran Britney Spears has called off her engagement to talent agent Jason Trawick after a one-year committed relationship, Hollywood media reported Saturday.

"Jason and I have decided to call off our engagement," Spears said in a statement published by today.com. "I'll always adore him and we will remain great friends."

Trawick is quoted as saying that despite the split, the two "will be close forever."

Spears, 31, and Trawick became engaged on Trawick's 40th birthday in December 2011. They began dating in 2009.

Spears has two sons, Preston, 7, and Jayden, 6, with her former husband Kevin Federline, from whom she divorced in 2006.
Posted by: Fred || 01/13/2013 00:00 || Comments || Link || E-Mail|| [336068 views] Top|| File under:
NASA: 'Doomsday Asteroid' Poses no Threat
[An Nahar] A space rock popularly dubbed the "doomsday asteroid" because of fears it could smash into Earth a couple of decades from now poses no risk, NASA said after new observations of the object.

Asteroid 99942 Apophis was scanned by optical telescopes and deep-space radars as it made a flyby this week, the National Aeronautics and Space Administration (NASA) said in a press release.

Named after the god of evil and darkness in Egyptian mythology, Apophis sparked a scare when it was first detected in 2004.

Early calculations suggested a 2.7-percent probability of collision in 2029, the highest ever for a detected asteroid, but this risk was soon discarded after further observations.

A question mark, though, remained over an impact for April 13, 2036, which NASA initially put at one in 45,000 and then lowered to one in 250,000.

The new observations show that even this remote probability can be excluded, NASA's Jet Propulsion Laboratory (JPL) said in the statement Thursday.
Posted by: Fred || 01/13/2013 00:00 || Comments || Link || E-Mail|| [336085 views] Top|| File under:
Cannon Found Loaded with Powder, Ball
[An Nahar] An 18th century cannon was found loaded with gun powder and a cannon ball Friday during a routine cleaning at the Central Park Conservancy.

Residual gun powder was spotted after a piece of rust was removed from the cannon, exposing the cannon ball, New York City Police said. Authorities were summoned to remove the gun powder and make the cannon safe for public display. The cannon came from a British Royal Navy Ship, the HMS Hussar, circa 1763 to 1780.

"We silenced British cannon fire in 1776 and we don't want to hear it again in Central Park," NYPD

front man

Paul Browne said.
Posted by: Fred || 01/13/2013 00:00 || Comments || Link || E-Mail|| [336067 views] Top|| File under:
Africa North
Report: Israeli Nabbed In Egypt Asks For 'Political Asylum'
[Ynet] Cairo paper says Israeli-Arab

jugged

after infiltrating Taba crossing; man says he's 'persecuted by Israeli government.' He previously spent six months in Lebanese jail

Egypt's al-Ahram weekly reported Saturday that an Israeli-Arab man was detained
Book 'im, Mahmoud!
by authorities over the weekend after he illegally infiltrated the border.

Sinai security sources said that the man, Ahmad Daif, who was detained near the Taba crossing, had no form of identification on his person.

According to the report, Daif said he was a resident of Tel Aviv and that he wanted to apply for "political asylum" in Egypt because he felt "persecuted by the Israeli government."

He further told

Sherlocks

that he fled to Egypt because "he felt safe there."

Previously

tossed in the calaboose

in

Leb


Daif, 32, was previously arrested
Drop the rosco, Muggsy, or you're one with the ages!
by the authorities in

Leb

in September 2011 after drifting into the country's waters while diving. He was returned to Israel last March, after spending six months in Lebanese prison.

"He's been at home the whole time since he got back," Daif's brother, Khaled Daif, said. "About a week ago he told us he found a job at a Tel Aviv restaurant."

The family hasn't been in touch with Daif after he left last week, and learned he was arrested in Egypt from the news.

"We don't understand why he is behaving this way," the brother said. "He isn't in want of anything."

Another relative said that the family couldn't believe Daif had the nerve to "repeat the same mistake he made last year."

The Egyptian prosecution has reportedly remanded the man for four days, pending further investigation.


Sometimes, it seems, a cigar is just a cigar.

Two weeks ago, Cairo authorities arrested 24-year-old Israeli national Andre Pshenichnikov on suspicion of espionage. Pshenichnikov has been remanded for 15 days.
Posted by: trailing wife || 01/13/2013 00:00 || Comments || Link || E-Mail|| [336071 views] Top|| File under:
Africa Subsaharan
Central Africa Deal Moves Forward after PM Dismissal
[An Nahar] Central African President Francois Bozize on Saturday sacked his prime minister to comply with the terms of a ceasefire deal reached with a rebel coalition during peace talks in Libreville.

Faustin Archange Touadera was dismissed as prime minister in a decree read out on public radio and should be replaced by a member of the opposition.

Opposition sources have touted a possible candidate to replace Touadera as lawyer Nicolas Tiangaye, who led the opposition's delegation to the Libreville talks. But another opposition lawyer, Henri Pouzere, was also in the running.

The appointment marks the first political step towards resolving a conflict which began on December 10 when Seleka rebels launched an armed offensive, sweeping from the lawless north of the Central African Republic southwards before stopping short of the impoverished nation's capital Bangui.

Three days of tough negotiations mediated by the Economic Community of Central African States (ECCAS) -- whose base is the Gabonese capital Libreville -- on Friday produced an accord signed by the rebels, the ruling group and the democratic opposition.

As well as calling for an immediate ceasefire, the accord establishes a one-year transition period before general elections are held.

Posted by: Fred || 01/13/2013 00:00 || Comments || Link || E-Mail|| [336063 views] Top|| File under:
Caribbean-Latin America
New plans to defend Falkland Islands
A series of military options are being actively considered as the war of words over the islands intensifies. It is understood that additional troops, another warship and extra RAF Typhoon combat aircraft could be dispatched to the region ahead of the March referendum on the Falkland Islands' future.

The options being proposed by planners at the Permanent Joint Headquarters in Northwood, north-west London are also said to include a "show of force" such as conducting naval exercises in the South Atlantic.

These could involve the deployment of the Royal Navy's Response Task Force Group, a flotilla comprising destroyers, a frigate, a submarine and commandos. Alternatives include deploying elements of the Army's 16 Air Assault Brigade -- the airborne task force which includes members of the Parachute Regiment -- which has just completed a series of demanding exercises in Spain preparing for "general war".
Continued on Page 49
Posted by: Steve White || 01/13/2013 00:00 || Comments || Link || E-Mail|| [336071 views] Top|| File under:
Economy
Time Inc. Will Lay Off 700 After 5% Ad Decline
[BUSINESSINSIDER] Time Warner's


...contributed $624,618 to the 2008 Obama campaign...


Time Inc. will lay off up to 700 staffers out of just under 8,000 total as the publisher's new chief struggles to transform famous titles and massive market share into a digital profit center.

The staff cuts will come sometime in the first quarter, said a person familiar with the company's plans, and will be across the board -- not just focused on editorial, where staffing has already been hard hit.

A Time Warner

front man

declined comment.

Time Inc. revenue fell 6% for the nine months ended in September to $2.5 billion. Profit dropped 14% to $220 million. During that period, it dominated 21.5% of overall domestic magazine advertising.
Posted by: Fred || 01/13/2013 00:00 || Comments || Link || E-Mail|| [336078 views] Top|| File under:
India-Pakistan
Uncle turns out to be nephew's kidnapper
[Dawn] An uncle turned out to be the main culprit who had kidnapped his two-and-a-half-years old nephew for ransom on January 6.

A special cell constituted for handling kidnapping for ransom cases safely recovered the boy, jugged
Don't shoot, coppers! I'm comin' out!
the three accused and recovered the ransom money of Rs0.2 million from them on Friday.

CIA SP Umar Virk told

news hound

s that Khalid Hussain had his nephew Ali Ahmad, son of Shahzad Ahmad of Samanabad, kidnapped when he went to a nearby shop to buy chocolates along with his another uncle Mobeen Ahmad.

He said the kidnappers later demanded Rs0.3 million from the family for the release of the boy and threatened to kill him if the matter was reported to the police.

Samanabad police had registered a kidnapping for ransom case.

Mr Virk said that a special cell against kidnapping for ransom in charge Inspector Tariq Ilyas Kiyani traced the calls of kidnappers and found the role of the

kidnapped

boy's uncle Khalid Hussain in the case.

He said the victim's father settled the amount of Rs200,000 for the release of his son with kidnappers when they contacted him on telephone.

On the direction of kidnappers, the parents along with the ransom amount reached the Katchi Kothi stop in Raiwind where culprits handed over the child to them.

After the recovery of the child, the police separately interrogated Khadim Hussain and Mobeen Ahmad.

Mr Virk said that Khadim Hussain confessed that he was a gambler and had conceived the plan to kidnap his nephew in connivance with his friends Muhammad Javed and Muhammad Salman.

On the information provided by Khadim, the police also arrested his accomplices.

Mr Virk said another similar incident took place in the Naulakha

cop shoppe

jurisdiction when Mehmood Alam of Faisalabad


...formerly known as Lyallpur, the third largest metropolis in Pakistain, the second largest in Punjab after Lahore. It is named after some Arab because the Paks didn't have anybody notable of their own to name it after...


visited his in-laws in Township in Lahore along with his wife and children on Dec 23, 2012.

After leaving the family at his in-laws, Alam reached the railway station at 4.30pm to catch a train for Faisalabad.

In the meanwhile, his wife received a call from a kidnapper who demanded Rs2 million for his release.

Lahore CCPO Aslam Tareen also assigned the task to the special cell for the recovery of Alam.

The cell traced the call records of Mehmood Alam and came to know that 'unidentified' kidnappers were hiding in Rawalpindi.

A special team led by Tariq Kiyani reached Rawalpindi and 'recovered' Alam from a hotel in the Saddar area.

During interrogation, Alam told police that he had been jobless for many years and had staged the drama of his kidnap for ransom to get money from his in-laws.

Investigation DIG Chaudhry Shafique Ahmad announced cash awards and commendation certificates for the police team.

Posted by: Fred || 01/13/2013 00:00 || Comments || Link || E-Mail|| [336064 views] Top|| File under:
Qadri refuses to meet Malik Riaz; persists with long march
[Dawn] In a theatrical twist of events, Tehrik-e-Minhajul Koran (TMQ) chief Dr Tahirul Qadri on Saturday evening refused to meet the top leadership of PML-Q because controversial property tycoon Malik Riaz came along with them to woo him to cancel the Jan 14 long march.

Qadri later decided to hold the meeting with Chaudhry brothers when Riaz announced to leave the venue.

Malik Riaz along with Pakistain

Mohammedan

League-Quaid leaders, Chaudhry Shujaat Hussain and Chaudhry Pervaiz Elahi, had arrived at Qadri's residence to try to convince him to delay or cancel the protest.

Speaking to media representatives later, Qadri said that there is an impression that Malik Riaz is used to 'purchase people' and said that, "no one in the world can buy even his shoe."

Qadri categorically refused to postpone his protest and said his long march could not be purchased. He reaffirmed his resolve three times that the march would be carried out at any cost, adding that Malik Riaz was not a stakeholder.

Commenting on terrorist threats for his long march, Qadri said that threat of any terror attack could be decreased by 75 per cent if only 'two individuals' were sent to prison. He refused to name the persons.

Speaking to

news hound

s, Elahi clarified that they had brought Malik Riaz with them as his 'speedy wisdom' had previously worked under this sort of circumstances.

Posted by: Fred || 01/13/2013 00:00 || Comments || Link || E-Mail|| [336063 views] Top|| File under: Govt of Pakistan
Who's in the News
42
[untagged]
6
Govt of Pakistan
4
TTP
4
Arab Spring
4
Govt of Syria
1
al-Qaeda
1
al-Shabaab
1
Salafists
1
Sipah-e-Sahaba Pakistan
1
Govt of Iraq
Bookmark
E-Mail Me
The Classics
The O Club
Rantburg Store
The Bloids
The Never-ending Story
Thugburg
Gulf War I
The Way We Were
Bio
Merry-Go-Blog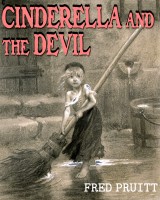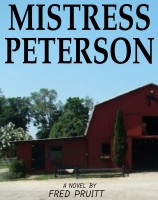 On Sale now!


A multi-volume chronology and reference guide set detailing three years of the Mexican Drug War between 2010 and 2012.

Rantburg.com and borderlandbeat.com correspondent and author Chris Covert presents his first non-fiction work detailing the drug and gang related violence in Mexico.

Chris gives us Mexican press dispatches of drug and gang war violence over three years, presented in a multi volume set intended to chronicle the death, violence and mayhem which has dominated Mexico for six years.
Click here for more information


Meet the Mods
In no particular order...


Steve White
Seafarious
tu3031
badanov
sherry
ryuge
GolfBravoUSMC
Bright Pebbles
trailing wife
Gloria
Fred
Besoeker
Glenmore
Frank G
3dc
Skidmark



Better than the average link...



Rantburg was assembled from recycled algorithms in the United States of America. No trees were destroyed in the production of this weblog. We did hurt some, though. Sorry.
3.235.188.113

Help keep the Burg running! Paypal: