Africa Horn
Fighting and explosion in Mogadishu
Heavy clashes broke out between Somali Government forces and Al Shabaab militants in Mogadishu's Arafat and Eymiska neighborhoods of Yaqshid distract. The deadly battle occurred after Al Qeada linked Al Shabaab militants launched a surprise attacks against on bases manned by Somali Government forces in Yaqshid district.

Meanwhile, Unidentified Somali assailants have attacked with a grenade into army military base in Mogadishu's Hiliwaa district, according to local residents. The exact number of casualties resulted on the blast and fighting is yet to be established. Both warring sides did not comment on the attack so far.
Posted by: Steve White || 07/26/2014 00:00 || Comments || Link || E-Mail|| [167 views] Top|| File under: al-Shabaab
Shaboobs ambush interim Juba forces in Afmadow
Al Qeada inspired Al Shabaab militants in Somalia has fought against interim Juba administration forces in Shabaax locality of lower Juba region in southern Somalia.

The battle came when the armed militants from Al Shabaab with rocket propelled grenades attacked on positions of the Juba forces. The casualties are remaining unknown. An eyewitness told Shabelle Media based in Mogadishu that the fighting was intense. With both warring sides used heavy and slight weapons during the battle.

The situation is calm and things are returned back to normal as local residents started to resume their daily activities in the town.

Neither interim Juba officials nor Al Shabaab claimed victory on the battle the occurred at the areal between Dhobley and Afmadow town of lower Juba region.
Posted by: Steve White || 07/26/2014 00:00 || Comments || Link || E-Mail|| [175 views] Top|| File under: al-Shabaab
Africa North
Egyptian Troops Shoot Terrorist Heading To Kerem Shalom, Several More
Egyptian total: three dead terrorists.

[Ynet] Terrorists planned a massive

suicide kaboom

at border crossing; on Wednesday, Egyptian army stops vehicle with grad rockets and launchers heading to Israeli border.
Paleostinian news agency Ma'an reported Thursday that Egyptian troops shot and killed a terrorist who was on his way to commit a massive

suicide kaboom

at the Kerem Shalom border crossing with Israel.

Egyptian army sources said the terrorist was wearing an explosive vest and carried another

bomb

.

He tried to infiltrate the Israeli-Egyptian border in southern Rafah, heading towards the Kerem Shalom border crossing, but the Egyptian Border Police soldiers killed him before he had a chance to make it to the Israeli side.

This is not the first time the Egyptians have to deal with the consequences of the conflict in

Gazoo

.
On Wednesday, it was reported that the Egyptian army stopped a vehicle loaded with grad rockets and launchers in Sinai that were meant to be fired at Israel and at Egyptian military bases.

Egyptian troops, that noticed the vehicle in the al-Mukataa village in the south of the city Sheikh Zowaiid in the northern Sinai Peninsula, fired artillery shells at the vehicle and killing the two

forces of Evil

inside.

The Egyptians said this was the second time they thwarted rocket fire at Israel by Jihadists in Sinai.

Last week, two rockets fired from Sinai went kaboom! in Eilat, one of them near a hotel. Ten people were lightly

maimed

and 13 suffered from shock, among them children and teenagers.
Posted by: trailing wife || 07/26/2014 00:00 || Comments || Link || E-Mail|| [274 views] Top|| File under: al-Qaeda in Sinai Peninsula
Africa Subsaharan
Nigeria arrests Kaduna bombings suspect: Ministry
[Iran Press TV] Nigeria has tossed in the calaboose
Book 'im, Mahmoud!
a man in connection with two separate bombings in the northern city of Kaduna, the Defense Ministry says.

In a statement issued on Friday, the ministry said the unnamed suspect, a young man dressed as a woman, was detained immediately after the second

kaboom

on Wednesday.



The man was "disguised as a woman clad in female garb to exude femininity," said the statement.

The man was "disguised as a woman clad in female garb to exude femininity," said the statement.

According to security sources, more than 80 people were killed in the blasts.

The first attack that left 32 people dead took place when a

holy man

and his congregation were targeted on a busy commercial road.

Sheik Dahiru Bauchi, who was giving an annual Ramadan speech, was targeted by the blast but survived.

Shortly after the first

kaboom

, the second

kaboom

killed 50 people in a crowded local market named Kawo. The target of the second attack was reportedly opposition leader Muhammadu Buhari who also escaped unhurt.

"This blast, coming in the holy month of Ramadan, is a clear indication that those behind the act have no iota of fear of God," Kaduna state governor, Mukhtar Ramalan Yero, said in a statement.

No group has yet

grabbed credit

for the violence, but it came in light of growing militancy in Nigeria by the Boko Haram
... not to be confused with Procol Harum, Harum Scarum, possibly to be confused with Helter Skelter. The Nigerian version of al-Qaeda and the Taliban rolled together and flavored with a smigeon of distinctly Subsaharan ignorance and brutality...
Takfiri
...an adherent of takfir wal hijra, an offshoot of Salafism that regards everybody who doesn't agree with them as apostates who must be killed...


Lion of Islam

s.

The notorious group has repeatedly targeted civilians, mostly in the remote northeastern state of Borno, killing more than 2,000 civilians since January.

On April 14, Boko Haram kidnapped 276 students from their secondary school in the town of Chibok in Borno.

Reports say 57 of the girls managed to escape, but 219 are still missing and international efforts to spot and rescue them have failed so far.

Boko Haram -- whose name means "Western education is forbidden" -- says its goal is to overthrow the Nigerian government.
Posted by: Fred || 07/26/2014 00:00 || Comments || Link || E-Mail|| [155 views] Top|| File under: Boko Haram
India-Pakistan
Key member of banned outfit killed
[The Nation (Pak)] Bloody Karachi


...formerly the capital of Pakistain, now merely its most important port and financial center. It is among the largest cities in the world, with a population of 18 million, most of whom hate each other and many of whom are armed and dangerous...


- A key member of banned outfit involved in various incidents of terrorism was

bumped off

by Rangers.

The terrorist was

bumped off

in a counter attack by rangers during a huge search operation in Machar Colony. According to

front man

of Rangers, Deceased identified as Nauman alias Nomi was also working for Al Qaeda .

Nauman had a key role in Kamra Air Base attack and also helped

suicide kaboom

ers to reach at their target while

kaboom

s and SMG Rifle were recovered from his possession.
Posted by: Fred || 07/26/2014 00:00 || Comments || Link || E-Mail|| [166 views] Top|| File under: al-Qaeda in Pakistan
2 soldiers martyred in North Waziristan blast
[The Nation (Pak)] Two Pakistain Army soldiers were martyred in an Improvised Explosive Device

kaboom

in a North
Wazoo area on Thursday.

According to Inter Services Public Relation (ISPR), the

kaboom

took place in Ghulam Khan area of North Waziristan Agency when the security personnel passing by the scene were struck with an IED. Two soldiers embraced martyrdom in the blast while some others were left injured.

Operation Zarb-e-Azb


..the Pak offensive against Qaeda in Pakistain and the Pak Taliban in North Wazoo. The name refers to the sword of the Prophet (PTUI!)...


is in full swing in NWA where armed forces were targeting the hideouts of

krazed killer

s.

Meanwhile,


...back at the mall, Clarissa suddenly spied Mr. Bartlett at the checkout counter. He was buying Grecian Formula!...


two blasts occurred outside the houses in tehsils Bara and Jamrud of Khyber Agency
while two persons

were maimed

when a rocket was fired in Charsadda on Thursday.

According to security forces, a blast occurred outside a house in Achani area of tehsil Bara that partially damaged the house. Another blast occurred outside a house in Wazirdand area of tehsil Jamrud.

Fortunately, no loss of life was reported in both the blasts.

Separately, a rocket was fired from an unknown location that descended in the Shabqadar area of Chasadda and injured two persons who were shifted to a hospital for treatment.

Security forces cordoned off the area and started a search operation after the incident.
Posted by: Fred || 07/26/2014 00:00 || Comments || Link || E-Mail|| [158 views] Top|| File under: al-Qaeda in Pakistan
Israel-Palestine-Jordan
Israel aerial attack kills 8 more in Gaza
[Iran Press TV] An aerial attack by the Tel Aviv regime on a house in the besieged

Gazoo

Strip has killed eight people, including four kids and three women.


The human shield effect strikes again.

The attack took place in Khan Yunis in southern

Gazoo

early on Saturday.


A notorious den of infamy...

The latest Arclight airstrike brought the Paleostinian

corpse count

to over 880 from more than two weeks of Israeli attacks. Around 5,700 Paleostinians have also been injured in the onslaught.


They're just not very good at war, it appears, but terror attacks are so much harder since the separation fence was built. Still, they're very good at reducing the number of relations to be fed at Thanksgiving.

On Friday, Israelis attacked an ambulance carrying the injured in Khan Yunis, reportedly killing one.


Prob'ly also carrying gunnies. Somewhere out there is IDF video of exactly that behaviour. A war crime, of course, but that's what terrorists do.

Israeli warplanes have been carrying out incessant Arclight airstrikes against the blockaded

Gazoo

Strip since July 8. On July 17, thousands of Israeli soldiers launched a ground invasion into the densely-populated strip.

The Ezzedine al-Qassam Brigades, the military wing of the Paleostinian resistance movement

Hamas, always the voice of sweet reason,

, has been launching retaliatory attacks against Israel.

Earlier on Friday, the Israeli military confirmed two more fatalities among its soldiers, bringing the

corpse count

to 36.

Hamas, however, puts Israeli death figure at around 90, with 10 soldiers killed in the east of Beit Hanoun on Friday.


Yes, but as far as I can tell, 90 is merely one of the infinite number words greater than two used in the Arabic language to to denote many.

The Ezzedine al-Qassam Brigades also targeted an Israeli F-15 war plane, which caught fire in

Gazoo

's sky.


Hmmm. I must have missed that story in the Israeli press.

Meanwhile,


...back at the wine tasting, Vince was about to start tasting his third quart...


Several Hamas rockets hit Sdot Negev and Netivot.


Did they? How terribly clever of them. Open fields or an actual building?
Posted by: Fred || 07/26/2014 00:00 || Comments || Link || E-Mail|| [212 views] Top|| File under: Hamas
Islamic Jihad number 3 killed in Gaza
One of the leaders of the Islamic Jihad organization, Salah Abu Hasanain has been killed during the military operations carried out by Israel in the Gaza Strip, Turkish Anadolu agency reported on July 25.

Salah Abu Hasanain died as a result of acute cirrhosis bombing the Gaza Strip and the fact of his death was confirmed by the Islamic Jihad organization.
Posted by: Steve White || 07/26/2014 00:00 || Comments || Link || E-Mail|| [523 views] Top|| File under: Islamic Jihad
Iran asks Egypt to permit its aid pass to Gaza
Iranian Foreign minister Mohammad Javad Zarif demanded Egypt permit Iran to send humanitarian aids for Gaza residents.


There seems to be a bit of confusion in the Arabic language between asked and demanded...

Zarif said that an Iranian plane carrying rockets and ammunition humanitarian aid is waiting for an Egyptian flight permit, Iran's Mehr news agency reported on July 25. Zarif expressed hope that Egypt will issue the permit for Iran to send a medical aid consignment as soon as possible. He also underlined that the plane if permitted to flight to Egypt, will transfer a number of the injured Palestinians to Iran for treatment.


Including Khalid Mashaal, who won't be injured but who will don a burqa and moan convincingly...

In a telephone conversation with his Egyptian counterpart Sameh Shokri last week, Zarif, expressed deep concern over the situation in Gaza, and called on Cairo to open the Rafah crossing for humanitarian aids.
Posted by: Steve White || 07/26/2014 00:00 || Comments || Link || E-Mail|| [195 views] Top|| File under: Govt of Iran
Liveblogging The War With Hamas: Day 19
[IsraelTimes] Latest: Those evacuated from homes can't return during truce — IDF

Ya'alon warns ground operation may expand; IDF gen. says

Hamas, always the voice of sweet reason,

morale weakening

The Times of Israel is liveblogging events as they unfold through Saturday, the 19th day of Operation Protective Edge. Israel's government on Friday unanimously rejected a ceasefire offer advanced by US Secretary of State John F. I was in Vietnam, you know Kerry
Former Senator-for-Life from Massachussetts, self-defined war hero, speaker of French, owner of a lucky hat, conqueror of Cambodia, and current Secretary of State...
, with sources saying it was too tilted towards Hamas. However,


if you can't be a good example, then you'll just have to be a horrible warning...


Prime Minister Benjamin Netanyahu reportedly accepted a 12-hour truce to begin 7 a.m. Saturday. West Bank violence continued to escalate, with six Paleostinians reported killed in riots after Hamas urges Third Intifada. With the

Gazoo

corpse count

said to reach 850, Israeli military sources said several hundred Hamas

gunnies

had been killed. The IDF

corpse count

rose to 35 in the course of Friday. IDF-Hamas fighting in

Gazoo

remained intensive, and rockets were still being fired into Israel, but foreign airlines were returning to Ben-Gurion airport
Posted by: trailing wife || 07/26/2014 00:00 || Comments || Link || E-Mail|| [238 views] Top|| File under: Hamas
Southeast Asia
Philippine army denies NPA claim of nine soldiers killed
The Philippine military has denied a New People's Army (NPA) claim that nine soldiers died and two were injured in an armed clash in Quezon town, Bukidnon Thursday afternoon. Army spokesman Captain Ernest Carolina confirmed that only three soldiers were wounded and one had been killed.

A statement from the Maoist rebels emailed to Sun.Star Cagayan de Oro Friday said the nine soldiers who died belonged to the 68th Infantry Battalion (68IB). NPA spokesman Ka Allan Juanito said, "The platoon of 68IB was almost wiped out. Residents in the area saw the government soldiers loading their casualties onto a military truck that night."

Thursday afternoon 30 guerrilla fighters ambushed 26 soldiers of the 68IB in Barangay Cawayan. The 68IB troops had just returned from combat operations in the neighboring municipality of San Fernando. The firefight lasted for almost 40 minutes.

The Philippine military continues to conduct massive operations following rebel attacks in the provinces of Bukidnon, Agusan del Norte, Agusan del Sur, Surigao del Sur, Zamboanga Sibugay, Sarangani, Misamis Oriental and other parts of Mindanao.
Posted by: ryuge || 07/26/2014 00:00 || Comments || Link || E-Mail|| [170 views] Top|| File under: Commies
Top Abu Sayyaf leader killed in fierce gun battle
A top Abu Sayyaf leader was killed early afternoon Thursday following a skirmish between the terrorists extremists and members of the Philippine Army's 18th Infantry Brigade.

Lt. Col. Jose Paolo Perez said the terrorist militant leader Sulaiman Ajanti, alias Ulay, was killed together with two of his followers, Damman Hasalal and Jakaria Kulok, in Ungkaya Pukan town in Basilan province.

Two people from the Civilian Voluntary Organization (CVO), a pro-government militia, were also reported killed during the firefight which lasted about 20 minutes. Two other CVO members were injured in this incident, as were five of Ajanti's men.

Perez said the Philippine military had been conducting a campaign to neutralize this group.

According to military reports, the Abu Sayyaf had been involved in the July 12 kidnapping of American nationals who were on vacation in Mindanao. The hostages were reportedly brought to Basilan and held captive for weeks before they were separately recovered.

Ajanti's group are also suspected of the kidnapping of a government social worker in 2013 in Sumisip, Basilan.
Posted by: ryuge || 07/26/2014 00:00 || Comments || Link || E-Mail|| [172 views] Top|| File under: Abu Sayyaf
Car bomb at Thai hotel kills two, injures 34
A car bomb blast in Yala province yesterday evening killed at least two people and injured 34 others, three of them seriously. The explosion set nearby buildings on fire and caused major property damage. The area around the Holiday Hill hotel in Betong district, where the truck with the bomb had been parked, were sealed off by security officials.

The bombing in Betong was a surprise as it has been one of the most peaceful cities in the far South, bustling with visitors and Chinese business people. It is believed that the attackers were exploiting the transfer of a security chief.

Attacks were also carried out earlier yesterday in Pattani and Narathiwat. The latter was allegedly the work of terrorists insurgents, but motives for the Pattani attack were not yet known.

Earlier yesterday, in Pattani's Nong Chik district, a man was ambushed by several men while on his way to his wife's home. The attackers fired two shots at him including one to the head. Police are investigating to see whether the killing was done by terrorists insurgents.

In Narathiwat province, a roadside bomb was detonated targeting a 12-man crew on foot patrol, killing one and injuring three others seriously. EOD personnel said later that 5kg of explosive packed in a metal box was detonated via mobile phone signals.
Posted by: ryuge || 07/26/2014 00:00 || Comments || Link || E-Mail|| [213 views] Top|| File under: Thai Insurgency
Who's in the News
23
[untagged]
7
Hamas
2
al-Shabaab
2
al-Qaeda in Pakistan
1
Commies
1
Govt of Iran
1
Hezbollah
1
Islamic Jihad
1
Islamic State
1
Thai Insurgency
1
Abu Sayyaf
1
al-Qaeda in Sinai Peninsula
1
Boko Haram
Bookmark
E-Mail Me
The Classics
The O Club
Rantburg Store
The Bloids
The Never-ending Story
Thugburg
Gulf War I
The Way We Were
Bio
Merry-Go-Blog
Hair Through the Ages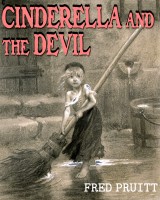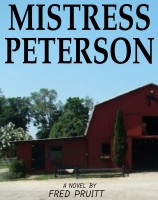 On Sale now!


A multi-volume chronology and reference guide set detailing three years of the Mexican Drug War between 2010 and 2012.

Rantburg.com and borderlandbeat.com correspondent and author Chris Covert presents his first non-fiction work detailing the drug and gang related violence in Mexico.

Chris gives us Mexican press dispatches of drug and gang war violence over three years, presented in a multi volume set intended to chronicle the death, violence and mayhem which has dominated Mexico for six years.
Click here for more information


Meet the Mods
In no particular order...


Steve White
Seafarious
Pappy
lotp
Scooter McGruder
john frum
tu3031
badanov
sherry
ryuge
GolfBravoUSMC
Bright Pebbles
trailing wife
Gloria
Fred
Besoeker
Glenmore
Frank G
3dc
Skidmark
Alaska Paul



Better than the average link...



Rantburg was assembled from recycled algorithms in the United States of America. No trees were destroyed in the production of this weblog. We did hurt some, though. Sorry.
18.206.13.28