Afghanistan
Civilians Injured in Zabul Rocket Attack
[Tolo News] At least 10 civilians

were maimed

in a missile attack in southern Zabul province on Thursday night, according to local officials on Friday.

The incident took place in Shahjoy district of the province when a missile hit a civilian house in the district and injured 10 civilias, said Ghulam Sakhi Rogh Lewanai, Zabul police chief.

The victims have been taken to a nearby hospital.

Lewanai says that some of the victims are

at death's door

.
Posted by: Fred || 06/21/2014 00:00 || Comments || Link || E-Mail|| [149 views] Top|| File under: Taliban
Africa Horn
Botched blast targets hospital in Mogadishu
MOGADISHU -- A bomb blast in a car ended up missing the target in volatile Mogadishu on Wednesday, Garowe Online reports. Unknown assailants attached a bomb beneath the seat of well know medical doctor at Mogadishu's Keyseney hospital Dr. Abdulkadir Hussein Jim'alle (Hoga).

According to witnesses, a nurse identified as Mahad Abdihafid died while Dr. Hoga sustained minor injuries. Shortly after the attempt on his life, Hoga said he had no falling out with any group noting that he has been working at Keyseney hospital for many years.

No group claimed responsibility for the botched attack but as has been the case Al Qaeda linked Al Shabaab group remains persistent threat to civilians and government officials.

Located in northern edge of Mogadishu, Kenseney hospital has since been one of few hospitals that served for hundreds suffering from recurrent insecurity and famine.


They do good, therefore they must be killed...
Posted by: Steve White || 06/21/2014 00:00 || Comments || Link || E-Mail|| [254 views] Top|| File under:
5 suspected of coast attack killed in Kenya
Kenya's Interior Ministry says security forces have shot and killed five people suspected of killing 60 residents in two nighttime attacks on a coastal town this week.

The ministry said Friday that Kenya's police inspector general was on the country's Indian Ocean coast to oversee the process of taking fingerprints from the dead suspects to help identify them. The ministry said three AK-47 assault rifles and ammunition were also recovered.

Attackers killed about 50 people in Mpeketoni, a coastal town, on Sunday night as World Cup matches were playing on TV. Ten more people were killed in a second night of attacks.

Kenyan President Uhuru Kenyatta has blamed political forces inside Kenya for the attack, despite the fact that the Somali militant group al-Shabab claimed responsibility.
Posted by: Steve White || 06/21/2014 00:00 || Comments || Link || E-Mail|| [165 views] Top|| File under: al-Shabaab
Police station in Galkacyo bombed
News reports from Galkacyo indicate that armed assailants attacked a police base in Garsoor town in the provincial capital of Mudug region. The fighters threw IED bombs and it detonated near the station where officers from Puntland State police station were stationed.

The IED bomb caused severe fatalities to Puntland police officers at their town police base.


"What kind of fatalities?"
"Severe fatalities!"

After the explosion, Puntland police officers and soldiers conducted thorough search crackdowns in Galkacyo and arrested several youngsters they believe were responsible for the bomb attack.

No comment or statement has been made or released by Puntland state officials in Galkacyo regarding the explosion.
Posted by: Steve White || 06/21/2014 00:00 || Comments || Link || E-Mail|| [171 views] Top|| File under:
Africa Subsaharan
Borno Lassa in Askira/Uba under attack, casualty uncertain
[Nigerian Tribune] Reports reaching the Nigerian Tribune in Maiduguri, the Borno State capital, revealed that there was ongoing battle between the Nigerian forces and the Boko Haram
... not to be confused with Procol Harum, Harum Scarum, possibly to be confused with Helter Skelter. The Nigerian version of al-Qaeda and the Taliban rolled together and flavored with a smigeon of distinctly Subsaharan ignorance and brutality...


forces of Evil

who had vowed to overrun Borno State, in a recent report.

Adamu Chiwar, a resident of Maiduguri, from Lassa in Askira/Uba Local Government Area of Borno state, told the Nigerian Tribune that he received a massage from his relations at home that they should pray for their safety as the Islamic

bad boy

s, Boko Haram had launched an attack on the people of Lassa, while security forces were fighting hard to repel them.

It will be recalled that the sect members in a recent report, had vowed to kidnap the Borno State Governor, Kashim Shettima for shuning them and therefore resolved to overrun Maiduguri, the Borno State capital.

Nigerian Tribune also learnt that security forces in Maiduguri had remained on the alert today, Wednesday, as they had fortified their positions within the city centre and its environs, over rumour of possible attacks by the

krazed killer

s.

The sect members, it will be recalled, were tossed in the slammer
Drop the rosco, Muggsy, or you're one with the ages!
in Maiduguri last week for sneaking into the city to launch fresh on the residents.

As of the time of going to press, there was no update on the ongoing battle in Lassa as attempts made by the Nigerian Tribune to contact the military as well as the police yielded no positive result.
Posted by: Fred || 06/21/2014 00:00 || Comments || Link || E-Mail|| [147 views] Top|| File under: Boko Haram
Nigerian military arrest senior Boko Haram member
[AFRICA-TIMES-NEWS] Nigerian security forces discovered a senior member of the

myrmidon

Islamist group Boko Haram
... not to be confused with Procol Harum, Harum Scarum, possibly to be confused with Helter Skelter. The Nigerian version of al-Qaeda and the Taliban rolled together and flavored with a smigeon of distinctly Subsaharan ignorance and brutality...
among a convoy of nearly 500 travellers placed in durance vile
Keep yer hands where we can see 'em, if yez please!
this week in the southern state of Abia, a military

front man

said on Wednesday.
Continued on Page 49
Posted by: Fred || 06/21/2014 00:00 || Comments || Link || E-Mail|| [225 views] Top|| File under: Boko Haram
Home Front: WoT
Al Qaeda suspect arrested in Rochester NY: planned to kill US troops
[LongWarJournal] FBI agents working with the agency's Joint Terrorism Task Force arrested a suspected al Qaeda supporter in late May for plotting to kill newly returning American soldiers in the greater Rochester area. The media first reported on the foiled terrorist plot in early June.

The suspect, Mufid A. Elfgeeh, a US citizen who was born in Yemen, had written on his Twitter feed: "al Qaeda said it loud and clear, we are fighting the American invasion and their hegemony over the earth and people." According to Time Warner Cable Buffalo, Elfgeeh used his Twitter micro-blog to promote funds for "jihadists and for weapons in Syria." Elfgeeh "expressed on numerous occasions his interest in killing American servicemen" returning from war zones, according to Rochester law enforcement authorities.
Posted by: frozen al || 06/21/2014 00:00 || Comments || Link || E-Mail|| [398 views] Top|| File under: al-Qaeda
India-Pakistan
Blast at Islamabad shrine wounds at least 61
Eyewitnesses told DawnNews that the explosion took place when food was being distributed amongst devotees.
[DAWN] A powerful

kaboom

at a shrine in the federal capital on Friday night injured at least 61 people, seven of whom are said to be

at death's door

, DawnNews reported.

Chief Commissioner Islamabad Jawad Paul told Dawn.com that 54 people

were maimed

in the blast. He said 34 were taken to Pakistain Institute of Medical Sciences (Pims) hospital where four are

at death's door

, Nine are being treated in Benazir Hospital and 11 are shifted to Poly Clinic Hospital.

Number of injured increased to 61after seven more

maimed

persons were admitted in Pims hospital.

Locals, however, put the number of injured much higher at 70 to 80.

The blast took place at the shine of Nange Badshah next to the famous Chan Pir Badsah shrine in Pindorian neighbourhood on the outskirts of Islamabad.

The likely terrorist attack took place on second day of the three-day annual Mela (festival).

The nature of the blast could not yet be verified but Chief Commissioner Paul told Dawn.com that initial probe into the incident suggests it was carried out through a time device as the bomb was likely planted inside a tree at the shrine.

Eyewitnesses told DawnNews that the

kaboom

took place when food was being distributed amongst devotees.

An emergency has been imposed at Pims and Poly Clinic hospitals of the city where injured were taken to after the incident.

Dr Aisha of Pims hospital said earlier that 31 people were brought to the hospital out of whom four were critically injured.

Dr Khurram, an official at Poly Clinic Hospital, said that there were three critically injured people among the eight brought to the hospital.

According to a

front man

of Islamabad Police, security has been put on red alert at all entry and exit routes of the capital.

He said that after cordoning off the site of the incident, police, Rangers and Army commandos have launched a search operation to nab the culprits.
Posted by: Squinty || 06/21/2014 00:00 || Comments || Link || E-Mail|| [157 views] Top|| File under:
Iraq
Militants close in on Baiji and Tal Afar amid calls for Maliki to step down
[Iraq Sun] Sunni

gunnies

surrounded large parts of Iraq's biggest refinery in Baiji and the airport at Tal Afar as the violence-torn country's highest Shia authority called for a new government that can command respect across sectarian lines.

The fighting at Baiji and Tal Afar comes a day after the US said it would send some 300 military advisers to help the Iraqi government in its fight against the

krazed killer

s.

US Secretary of State John F. I was in Vietnam, you know Kerry
Former Senator-for-Life from Massachussetts, self-defined war hero, speaker of French, owner of a lucky hat, conqueror of Cambodia, and current Secretary of State...
is expected to travel to Iraq soon to press for a more representative government in a move to ease tensions between the rival Shia and Sunni sects.

Iraq's top Shiite

holy man

, Grand Ayatollah Ali al-Sistani, added to U.S. pressure on Prime Minister
Nouri al-Maliki


... Prime Minister of Iraq and the secretary-general of the Islamic Dawa Party. Maliki imposed order on Basra wen the Shiites were going nuts, but has proven incapable of dealing with al-Qaeda's Sunni insurgency. Reelected to his third term in 2014...


and his political allies to form a new government that would command wider support.

Sistani, who has played a key role in calming sectarian tensions earlier, Friday called for the creation of a new "effective" government in a message delivered by his representative Ahmed al-Safi in the holy city of Karbala.

Prime Minister Maliki has been accused of pursuing anti-Sunni policies, angering the community.

The first of the 300 U.S. military advisers are set to arrive in Iraq Saturday, a senior defense official told CNN.

The first group is expected to be very small, the official said.

In addition, some U.S. military personnel already in Iraq at the security cooperation office in the U.S. Embassy in Storied Baghdad may be reassigned to work with them.
Posted by: Fred || 06/21/2014 00:00 || Comments || Link || E-Mail|| [218 views] Top|| File under: Islamic State of Iraq & the Levant
Kurds, outgunned by fanatical ISIS, hope looming Baghdad battle buys time for weapons upgrade
[FoxNews] The terrorist army, which seeks to establish a caliphate, or nation under strict Muslim law, in northern Iraq and Syria, is flush with stolen cash and seized U.S. weaponry after its recent conquests. Peshmerga soldiers said their weapons include a handful of tanks and many AK-47s, although they are older models and in many cases unworkable. Given the tenuous relationship Kurds have with the central government in Baghdad -- as well as that city's own needs -- no weapons are forthcoming from the Iraqi government. And foreign nations are hesitant to provide weapons to the army of a semi-autonomous government in an unstable region.
B. O. can send weapons to the Kurds. There has to be some M198 155mm howitzers laying about.

The following is from Slemani Times.
Slemani Times @SlemaniTimes - 4h

Reports coming from #Mosul state that dozens of local girls have been forcibly married to #ISIS fighters. #TwitterKurds #Iraq #USA #Syria

Slemani Times @SlemaniTimes - 4h

3 Sunni girls have committed suicide after being forced to marry #ISIS fighters in #Mosul. #TwitterKurds #Iraq #Syria #USA #KDP #PUK #Iran

Slemani Times @SlemaniTimes - 5h

If Kurdish peshmerga "don't receive real support & weapons, #ISIS will gain more territory, Kurds will be abandoned again." #TwitterKurds
Posted by: Squinty || 06/21/2014 00:00 || Comments || Link || E-Mail|| [288 views] Top|| File under:
Israel-Palestine-Jordan
Israeli Troops Kill Palestinian Teenager Protesting Arrests in the West Bank
[NY Times] Israeli troops killed a Paleostinian youth before dawn Friday and seriously

maimed

several adults as their sweeping West Bank arrest campaign following last week's disappearance of three Israeli teenagers both slowed and encountered more resistance.

About 25 Paleostinians were rounded up overnight, the Israeli military said in a statement, less than half the typical daily number earlier this week. The arrests bring the total detained since Saturday to 330, 240 of them leaders of the

krazed killer

Islamic movement

Hamas, always the voice of sweet reason,

. Troops confiscated material from nine Hamas-affiliated institutions, according to the military, among a total of 1,150 locations scoured in the past week.


Israel isn't playing around anymore, guys. Once again, y'all missed the opportunity. #nobody cares.
Posted by: Fred || 06/21/2014 00:00 || Comments || Link || E-Mail|| [202 views] Top|| File under:
Southeast Asia
Two soldiers injured in suspected NPA bombing
Two Philippine troops were wounded after an improvised bomb exploded in southern Philippines early on Friday. The bomb believed planted by communist New People's Army guerrillas went off as an army vehicle traveled down a road in Mindanao's Compostela Valley province.
Posted by: ryuge || 06/21/2014 00:00 || Comments || Link || E-Mail|| [136 views] Top|| File under: Commies
Bomb injures two soldiers in southern Thailand
A bomb explosion in Pattani province yesterday wounded two soldiers providing security for teachers. The blast occurred near Khlong Bukae bridge.

A wood-processing plant near Raman police station and district office in Yala province, was torched and badly damaged early yesterday. There were no injuries. At least 10 fire engines were sent to fight the blaze, which spread quickly. Firefighters managed to bring it under control, but the plant was nearly destroyed. Witnesses said five attackers entered the plant and tied up the security guard before setting the building on fire.

Banners with messages attacking Southern Border Provinces Administrative Center (SBPAC) secretary-general Panu Uthairat were found displayed across the three insurgency-hit southernmost provinces of Yala, Pattani and Narathiwat yesterday morning. The cloth banners, with messages written in Thai, were found in 17 locations, mostly along main roads, and at intersections and bridges. The signs warned of possible "incidents as a result of the return of Mr Panu" and criticized his performance as SBPAC chief. The warnings raised fears among residents over further violence in the region.
Posted by: ryuge || 06/21/2014 00:00 || Comments || Link || E-Mail|| [208 views] Top|| File under: Thai Insurgency
Syria-Lebanon-Iran
Lebanon security chief escapes suicide attack
A suicide bomber killed one person and wounded 37 in an attack at a security checkpoint in Lebanon on Friday that narrowly missed a top security official who said he had been told militants wanted to assassinate him.

The explosion occurred in the country's Bekaa Valley near the Syrian border, an area where Lebanese militants opposed to Syrian President Bashar Al Assad have been targeting his key Lebanese ally, the Hezbollah movement.

The security official, Major General Abbas Ibrahim, said he passed through the checkpoint on the main highway between Beirut and Damascus minutes before the bomber blew himself up, just 200 metres away from his convoy.

"We miraculously escaped," Ibrahim said, adding that many officials in Lebanon were being targeted by the reactivation of "terrorist sleeper cells".

"But the security services are ready and on alert to stop them and we won't become another Iraq," he said.

Ibrahim, who heads Lebanon's Directorate of General Security (DGS), said security officials had information that militants were aiming to assassinate him.

"We were suspicious of the (bomber's) car when we were on our way and when the car stopped at the Dahr Al Baydar checkpoint, the explosion went off," he said.

The dead man was a police officer at the checkpoint. The wounded were mainly police, as well as civilians, in the area.

On Friday security forces closed a number of roads in Beirut and Tripoli in anticipation of a security risk.

"Since this morning we have had strict security measures in Beirut and all areas because we had particular information," the head of Lebanon's internal security forces, Major General Ibrahim Basbous, said on Lebanese television.
Posted by: Steve White || 06/21/2014 00:00 || Comments || Link || E-Mail|| [492 views] Top|| File under:
Who's in the News
29
[untagged]
5
Boko Haram
2
Govt of Pakistan
2
Govt of Iraq
2
Islamic State of Iraq & the Levant
1
Taliban
1
al-Qaeda
1
Houthis
1
Thai Insurgency
1
Moro National Liberation Front
1
Palestinian Authority
1
al-Shabaab
1
Commies
Bookmark
E-Mail Me
The Classics
The O Club
Rantburg Store
The Bloids
The Never-ending Story
Thugburg
Gulf War I
The Way We Were
Bio
Merry-Go-Blog
Hair Through the Ages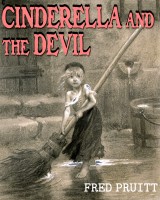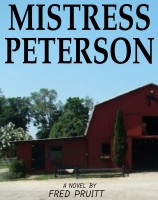 On Sale now!


A multi-volume chronology and reference guide set detailing three years of the Mexican Drug War between 2010 and 2012.

Rantburg.com and borderlandbeat.com correspondent and author Chris Covert presents his first non-fiction work detailing the drug and gang related violence in Mexico.

Chris gives us Mexican press dispatches of drug and gang war violence over three years, presented in a multi volume set intended to chronicle the death, violence and mayhem which has dominated Mexico for six years.
Click here for more information


Meet the Mods
In no particular order...


Steve White
Seafarious
Pappy
lotp
Scooter McGruder
john frum
tu3031
badanov
sherry
ryuge
GolfBravoUSMC
Bright Pebbles
trailing wife
Gloria
Fred
Besoeker
Glenmore
Frank G
3dc
Skidmark
Alaska Paul



Better than the average link...



Rantburg was assembled from recycled algorithms in the United States of America. No trees were destroyed in the production of this weblog. We did hurt some, though. Sorry.
18.232.38.214