Africa Horn
Mogadishu hotel targeted by bombs, at least 11 killed
[REUTERS] Three bombs went kaboom! within an hour outside a hotel frequented by government officials in a heavily fortified district of the Somali capital on Wednesday, killing at least 11 people.

The attacks on the Jazira hotel, one of the securest places in Mogadishu, underscore the security challenges facing President Hassan Sheikh Mohamud, whose election by

politician

s last year was hailed by many as a way to end two decades of conflict.

The first two bombs came in quick succession and were followed by heavy bursts of gunfire by Somali security forces. The third blast took place about an hour later when a bomb went off inside a car that was being searched by the military.

At least one of the first two bombs appeared to be a

jacket wallah

, police said.

There was no immediate claim of responsibility but the Islamist rebel group al-Shabaab



... the personification of Somali state failure...


has carried out a campaign of attacks over the past two and a half years in Mogadishu.

"First we heard a big crash and the security forces immediately opened fire," said Abdullahi Hussein who lives 300 meters behind the hotel. "After a few minutes another

kaboom

took place and there was more gunfire."

Abdikadir Abdirahman, the director of a private ambulance service, told

Rooters

at least 11 people had been killed and 17 others were

maimed

.
Posted by: Fred || 01/02/2014 00:00 || Comments || Link || E-Mail|| [319 views] Top|| File under: al-Shabaab
Shaboobs snatch dozens in the Middle Shabelle
Credible sources confirmed to Shabelle radio that Alshabab terrorists militants kidnapped arrested some opposition civilians who were accused suspected to be cooperating working with infidel foreign relief agencies which were murdered and frightened into fleeing burned from the countryside region which is entirely grabbed up controlled by the terrorists militants.

The kidnappedarrested infidels people are estimated to be ten too many and are said to be working for the international Red Thingy Cross and Red Moon-Shaped Thingy Crescent (ICRC) society and the Red Moon-Shaped Thingy Crescent.

The kidnappings arrests occurred at BUale and Sako towns which are two of the major towns in the middle Juba region.

However, Alshabab previously murdered and coerced burned some aid groups from areas in their control claiming that they are infidels work as under cover intelligence for their opponents.
Posted by: Steve White || 01/02/2014 00:00 || Comments || Link || E-Mail|| [298 views] Top|| File under:
Somali Security Forces Conduct Massive Crackdown in Baladweyne
Somali troops and AMISOM forces have performed a massive operation in Baladweyne city in the wake of increasing security threats in the area.


"How massive?"
"Really massive!"

The security operation occurred at Howl-wadaag and Koshin neighborhoods in Baladweyne, south-central Somalia.

Ali Dhuux,


...pronounced "Ali Duh"...

head of the police force in Baladweyne, told the BBC that numerous people were detained during the operation, which was intended to reinforce the town's security. Ali Dhuux also claimed most of the detainees are suspected to have links with Al-Shabaab. He vowed that the Baladweyne city police force will continues to hunt down criminals in the area.

This massive operation came following the death of Mo'alin Hasan in the city on Saturday night. Mo'alin, Baladweyne's deputy commissioner, was recently shot by unknown gunmen. Similar operations took place in the same city in August and September following the assassination of two renowned Somali elders, according to reports.

The recent crackdown has since paralyzed the movement of people in the small city. According to reports, many people opted to stay at home–reportedly driven by fear of arbitrary arrests.

Somalia's security officials reported that they confiscated improvised explosive devices, ammunition, and other weapons from the homes of some suspects during the operation. Security officials have declared that the crackdown would continue until the bombings and coordinated killings are brought to an end.

While residents of Baladweyne have to contend with rising insecurity and subsequent crackdowns, many believe their security has somewhat improved following the deployment of AMISOM forces to the area.

Sometime in May this year, the Prime Minister of Somalia, Abdi Farah Shirdon, said security had generally improved after AMISOM trained 500 security forces to handle internal security matters.

But with Al Shabaab still controlling vast areas of central Somalia, security analysts say AMISOM needs to increase its efforts in order to liberate the whole country. Several security experts have noted that one of the greatest challenges for the country is setting up a strong national army with the capacity to take over liberated regions from AMISOM and effectively maintain security.
Posted by: Steve White || 01/02/2014 00:00 || Comments || Link || E-Mail|| [372 views] Top|| File under:
Africa North
Egypt Police Tear-Gas pro-Morsi Students
[An Nahar] Egyptian police Wednesday fired tear gas at student supporters of ousted president Mohammed Morsi
...the former president of Egypt. A proponent of the One Man, One Vote, One Time principle, Morsi won election after the deposal of Hosni Mubarak and jumped to the conclusion it was his turn to be dictator...
as they protested near the defense ministry against the new military-installed authorities, state media reported.

The protests by students from Cairo University came as a

Moslem Brüderbund

-led Islamist alliance backing Morsi called for nationwide strike action.

The Brotherhood, to which Morsi belongs, was designated a "terrorist" group last week by the authorities, which accused it of a bombing north of the capital that killed 15 people.

The Islamist movement denied the accusation.

Egypt's state-run Al-Ahram newspaper's website reported that police used tear gas to disperse the protesting students and tossed in the slammer
Maw! They're comin' to get me, Maw!
some of them.

Police also fired tear gas at a pro-Morsi student protest in the Nile Delta city of Zagazig, the deposed leader's home town, security officials said.

Pro-Morsi students have staged defiant demonstrations at universities across Egypt, and earlier Wednesday the pro-Morsi Anti-Coup Alliance called for more protests.

"As the students' strikes succeed in shaking the corners of the coup regime, the coalition of parties, movements and groups defending democracy in Egypt calls for a gradual, decisive nationwide strike," it said.

Police, meanwhile, seized an underground press in the Mediterranean city of Alexandria for allegedly printing leaflets against the security forces, security officials said. Two people were arrested.
Posted by: Fred || 01/02/2014 00:00 || Comments || Link || E-Mail|| [313 views] Top|| File under: Arab Spring
Islamists clash with police outside Coptic Church in Cairo
CAIRO -- Egyptian Islamists clashed with police Tuesday outside a church in Cairo, security officials said, as Christians held prayers to mark the New Year.

The Islamists, with the Muslim Brotherhood movement, had been marching when they clashed with police standing guard outside the church.

The movement of deposed president Mohamed Morsi was designated a terrorist group last week, furthering a crackdown on the Islamists since Morsi's overthrow in July. The Islamists have blamed Christians for supporting Morsi's ouster by the military on July 3, following days of massive protests demanding the Islamist's resignation.

Police beefed up security around churches on Tuesday in anticipation of any attacks.
Posted by: Steve White || 01/02/2014 00:00 || Comments || Link || E-Mail|| [278 views] Top|| File under: Arab Spring
Arabia
Calls for mediation in Sa'ada amid more violence
[Yemen Post] While the Houthis (Shiite tribal group based in the northern province of Sa'ada organized politically under the name Ansar Allah) have managed despite reports of heavy losses, both in men and in territories, to further advance against Salafi

bully boyz

throughout Yemen's highlands, tribal leaders and officials in the capital, Sana'a are said to be working on a ceasefire agreement.

Such renewed calls for calm came amid a net escalation in violence in Sa'ada. Resident confirmed on Monday that the Houthis went kaboom! a Salafi Mosque in Sa'ada as part of a clean-up operation against all things Salafi in the region.

Witnesses to the Mosque attack told the local press, Houthi
...a Zaidi Shia insurgent group operating in Yemen. They have also been referred to as the Believing Youth. Hussein Badreddin al-Houthi is said to be the spiritual leader of the group and most of the military leaders are his relatives. The Yemeni government has accused the Houthis of having ties to the Iranian government, which wouldn't suprise most of us. The group has managed to gain control over all of Saada Governorate and parts of Amran, Al Jawf and Hajjah Governorates. Its slogan is "God is Great, Death to America", Death to Israel, a curse on the Jews" ...


bully boyz

rank-sacked the building prior to positioning their explosives, taking away foodstuffs, windows, and furniture.

Although it is almost impossible for media to access Sa'ada and thus confirm independently allegations and verify claims made from either party, it is quite clear that what initially started out as a tribal spat has moved far beyond what could be deemed reasonable, even by Yemeni standards.

After two months of escalating tensions and bloodshed, Sa'ada cisis could very well bury any hope for political reconciliation as two of Yemen's political heavyweight settle out their differences.

So far, and despite the set-up by President Abdo Rabbo Mansour Hadi of a negotiating committee, no government action so far secured a truce, however brief. But with tensions flaring up in southern Yemen, many political and security experts have warned that Sana'a cannot afford to have so many open fronts at a time when it should be concentrated in implementing institutional changes.

As ever, Yemen's future remains clouded in darkness and uncertainty.


Posted by: Fred || 01/02/2014 00:00 || Comments || Link || E-Mail|| [279 views] Top|| File under: Houthis
Al-Qaeda moves to Aden
[Yemen Post] Following days of violence and fears that southern

turbans

would bring more unrest by reneging their commitment to peace, officials have revealed that al-Qaeda targeted a security headquarters in Aden this Tuesday.

According to police reports a "suicide

boom-mobile

ing at the security headquarters in Yemen's southern city of Aden killed at least three soldiers Tuesday in what appeared to be an Al-Qaeda attack."

The explosive-laden vehicle rammed into one of Aden many checkpoints at dawn, when security is at its lightest, killing three soldiers and wounding an estimated seven. In one report, sources have claimed that another vehicle, also piled up with explosives attempted to punch through the checkpoint right on the heel of the first bombing. The authorities were however able to apprehend the two men before they could carry out their strike.

The alleged

turbans

have been taken under custody where they will be interrogated and duly processed by the security forces.

While al-Qaeda has not yet

grabbed credit

for the attack, security officials have pointed out that the strike does bear the hallmarks of the terror group, raising some serious question marks as to the group's plans for Aden.

Again al-Qaeda is trying to play political instability to its advantage by utilizing southerners' resentment toward Sana'a central government and unrest to wedge itself within the fabric of society.

Should al-Qaeda ever manage to somewhat correlate its agenda with that of die-hard secessionists, Yemen AQAP would turn into much more than a terror group and become a movement altogether.


Posted by: Fred || 01/02/2014 00:00 || Comments || Link || E-Mail|| [343 views] Top|| File under: al-Qaeda in Arabia
Bangladesh
Jubo Dal leader shot dead
[Bangla Daily Star] An activist of Jatiyatabadi Jubo Dal, youth wing of the BNP, was

rubbed out

and several others were

maimed

in a clash between blockaders and BGB personnel in Chandpur yesterday, the first day of the BNP-led opposition's indefinite blockade across the country.

Blockaders hurled petrol bombs at a Rajbari-bound train at Pangsha station in Rajbari last night, causing fire to one of its compartments.

Fire-fighters brought the flames under control after more than half an hour around 11:30pm, said fire service officials.
Continued on Page 49
Posted by: Fred || 01/02/2014 00:00 || Comments || Link || E-Mail|| [385 views] Top|| File under:
Caribbean-Latin America
Report: 'Fast And Furious' Gun Turns Up At Mexico Shootout Scene
[TheHill] A gun from the failed U.S. operation known as "Fast and Furious" turned up at the scene of a shootout between Mexican authorities and alleged cartel

gunnies

last month, according to CNN.

U.S. officials told CNN at least one AK-47-style gun that could be traced back to the failed gun-walking scheme was found at the scene.

The shootout on Dec. 18 left five alleged cartel members dead in Puerto Penasco, a popular tourist site in Mexico.

The now-defunct Fast and Furious program began in 2009 and was run by the Bureau of Alcohol, Tobacco, Firearms and Explosives (ATF). Agents allowed low-level weapons purchasers to cross the Mexican border in an deliberately futile attempt to expose trafficking routes used by Mexican cartels. But the agency ultimately lost track of some weapons,
including two found at the scene of the killing of a border patrol agent in 2010.
Posted by: trailing wife || 01/02/2014 00:00 || Comments || Link || E-Mail|| [426 views] Top|| File under: Narcos
Caucasus/Russia/Central Asia
Bomb kills prosecutor's aide in Dagestan
A prosecutor's assistant in Russia's north Caucasus was killed Tuesday when unknown assailants detonated a bomb under his car.

The explosion occurred just after Ruslan Gasanov got into the vehicle outside his home in Dagestan, according to a regional spokesman for Russia's Investigative Committee. Gasanov, who was an aide to the district prosecutor in Buinaksk died instantly.

The suicide bomber who killed 17 people at the train station in Volgograd last Sunday was a resident of Buinaksk. Piotr Pechionkin, an ethnic Slav, settled in Buinaksk in 2012 and took the Islamic name Ansar ar-Rusi.
Posted by: ryuge || 01/02/2014 00:00 || Comments || Link || E-Mail|| [303 views] Top|| File under: Islamic Emirate of Caucasus
Home Front: WoT
13 Injured In Blast, Fire In Minneapolis Apartment Building
Posted in WoT unless further information indicates otherwise, based on the mosque nearby and the many Al Shabaab connections in the Somali refugee population.

[CNN] An

kaboom

and fire at an apartment building in Minneapolis left 13 people hospitalized Wednesday. Six are

at death's door

, Minneapolis Fire Chief John Fruetel told CNN.
There may still be people inside the building. Fruetel said not everyone has been accounted for.

Most of the injuries are from burns and "trauma of people that came out through the windows," said Robert Ball, a

front man

for Hennepin County Emergency Medical Services. Officials don't know whether people jumped out, fell or were pushed out by the

kaboom

.

The three-story building was destroyed, with the roof and the second and third floors collapsing, Fruetel said.

The first floor contained a business; above it were 10 residential units, nine of which "would have been occupied at the time," he said.

Authorities did not know immediately how many people live in those units.

A mosque is located near the building. It was not immediately known whether it suffered damage.
Posted by: trailing wife || 01/02/2014 00:00 || Comments || Link || E-Mail|| [354 views] Top|| File under: al-Shabaab
India-Pakistan
Female suicide bomber responsible for Quetta attack
[DAWN] Intelligence officials revealed today that a female

jacket wallah

carried out the first attack on a bus carrying students of Sardar Bahadur Khan Women's University earlier on Saturday.

At least 25 people, including the deputy commissioner of Quetta, 14 students of a women's university and four nurses were killed on Saturday when a bomb tore through a bus, followed by a

suicide kaboom

and a gun-battle in the Bolan Medical College hospital, where the injured students were taken for treatment.

Banned outfit Lashkar-e-Jhangvi


... a 'more violent' offshoot of Sipah-e-Sahaba Pakistain. LeJ's purpose in life is to murder anyone who's not of utmost religious purity, starting with Shiites but including Brelvis, Ahmadis, Christians, Jews, Buddhists, Rosicrucians, and just about anyone else you can think of. They are currently a wholly-owned subsidiary of al-Qaeda ...




grabbed credit

for the

kaboom

s.

An intelligence official, who requested not to be named, told Dawn.com that a female suicide bomber managed to sneak into the university bus. "When all the students gathered inside the bus, she blew herself up", he said.

Officials said they had no information about the identity of the female suicide bomber.

Moreover, intelligence officials said after the female bomber blew up herself in the bus, a second male bomber followed suit and struck inside the crowded Bolan Medical Complex Hospital to wreak maximum damage.

According to the intelligence personnel, the male suicide bomber was waiting inside BMC Hospital ward for the arrival of high level officials, including the Chief Secretary, and blew up himself when they reached.

Quetta Police Chief Mir Zubair Mehmood also told Dawn.com that the Deputy Commissioner of Quetta Abdul Mansoor Kakar was killed as result of firing outside the hospital.

Posted by: Fred || 01/02/2014 00:00 || Comments || Link || E-Mail|| [356 views] Top|| File under: Lashkar e-Jhangvi
Suicide bomber in Quetta kills three after targeting bus
[DAWN] At least three people were killed and thirty injured in a

suicide kaboom

in Quetta, the capital of militancy-hit Balochistan



...the Pak province bordering Kandahar and Uruzgun provinces in Afghanistan and Sistan Baluchistan in Iran. Its native Baloch propulation is being displaced by Pashtuns and Punjabis and they aren't happy about it...


province on Wednesday.

Police said a

jacket wallah

rammed his explosive-laden vehicle into the bus carrying Shia pilgrims in Akhtarabad area of Quetta.
Continued on Page 49
Posted by: Fred || 01/02/2014 00:00 || Comments || Link || E-Mail|| [387 views] Top|| File under: al-Qaeda in Pakistan
Iraq
Iraq terrorists free prisoners, burn police stations
RAMADI -- Terrorists Militants freed more than 100 prisoners, clashed with security forces and burned police stations in cities west of the Iraqi capital on Wednesday, police and an AFP journalist said.

Terrorists Gunmen attacked the headquarters in the city of Fallujah but gave the police a chance to leave, which they took, officers said, after which the terrorists militants freed 101 prisoners and stole weapons.

In Ramadi, farther west, security forces clashed sporadically with terrorists militants, who burned four police stations in the city, an AFP journalist said. The journalist saw four torched police stations in Ramadi, one of which was still on fire, and said two military vehicles had also been burned.

Clashes erupted in the Ramadi area on Monday as security forces dismantled the country's main Sunni Arab anti-government protest camp, which was located on a nearby highway. At least 14 people, all but one of them terrorists militants, died in violence in the area on Monday and Tuesday.

Prime Minister Nuri al-Maliki said on Tuesday that troops would pull out of cities in Anbar province, of which Ramadi is the capital, in a move apparently aimed at defusing tensions in the wake of the camp's closure. The AFP journalist said that soldiers had moved to an area west of Ramadi on Wednesday.

The withdrawal was one of the demands that 44 MPs made on Monday at a news conference during which they announced they had submitted their resignations.

In another move apparently aimed at placating Anbar residents, the cabinet decided on Tuesday to provide aid to the province. The oil, trade and health ministries were to provide food, fuel and medical items, and other ministries would also give "support and necessary services to Anbar province", the cabinet said.

The removal of the camp was a victory of sorts for Maliki, who had long wanted it gone and had termed it a "headquarters for the leadership of Al-Qaeda."

But while its closure removed a physical sign of deep-seated grievances among Sunni Arabs, their complaints of being marginalized by Shiite-led authorities and unfairly targeted by security forces remain unaddressed.
Posted by: Steve White || 01/02/2014 00:00 || Comments || Link || E-Mail|| [299 views] Top|| File under: Islamic State of Iraq
Israel-Palestine-Jordan
Palestinian envoy dies after "accidental" Prague blast
PRAGUE -- The Palestinian ambassador to the Czech Republic died on Wednesday after a blast at his Prague residence that police said was an accident rather than a terror attack. The blast was likely caused by an anti-theft system on the door of a safe that Jamal al-Jamal was opening at the time, Prague police said.


"Nice work, Moshe."
"Thanks, David."

The 56-year-old suffered "very serious injuries" in the blast and was taken to Prague's military hospital in an artificial coma, said Jirina Ernestova,
spokesperson for the emergency services. Police later confirmed that he had died.

"The evidence the police has doesn't suggest anything like a terror attack or that a specific person would set up a system with the intention to hurt or kill anyone," police spokesperson Andrea Zoulova told AFP.

Daniel Langer, surgeon at the Prague military hospital to which Jamal was taken, told Czech television the ambassador had suffered devastating "head, belly and chest injuries following an explosion."


The old sucking chest wound problem. But he didn't hang around long enough to become septic...

Jamal, who took office in October, had only recently moved to the new residence on the northern outskirts of Prague. The Palestinian Foreign Ministry said the blast occurred on Wednesday morning as Jamal "was opening an old safe which had been brought from the previous embassy [building] to the new one."

"Minutes after opening the safe the explosion took place, causing serious injury to Ambassador Jamal who was taken to hospital and operated on," the ministry said in a statement.

Zoulova said police were searching a building next door which also belongs to the Palestinian embassy. But she said she was unable to confirm a report on the Novinky.cz news site that police had found "a significant quantity of weapons and explosives" in the building.

"We cannot rule out mishandling the device. The victim has died so it will be harder to prove the cause," she said.

Police advised people living in the area to leave their homes while the investigation is under way, but said there was no danger of another explosion.


So why leave their homes?

The Palestinian foreign ministry said it would send a high-level delegation to Prague on Thursday to cooperate in the investigation into the cause of the explosion.

The Czech Republic is a staunch ally of Israel, and when Jamal arrived in Prague he had to ask the outspoken Czech President Milos Zeman to correct his suggestion that the Czech embassy in Israel should move from Tel Aviv to Jerusalem.

Such a move suggesting Jerusalem is the true capital of Israel is unthinkable for most Palestinians who claim rights to the eastern part of the city.
Zeman, the first-ever directly elected Czech president in office since last March, was criticized by the Arab League for the statement.


He seems to have survived that better than the Paleo ambassador did...
Posted by: Steve White || 01/02/2014 00:00 || Comments || Link || E-Mail|| [379 views] Top|| File under:
Syria-Lebanon-Iran
New car kaboom in Hezbollah neighborhood in Beirut
BEIRUT: Five people were killed and 75 others were wounded Thursday when a car bomb ripped through a neighborhood of the Beirut southern suburbs where Hezbollah enjoys broad support, security sources told The Daily Star.

The car bombing in Haret Hreik, a densely populated neighborhood of the southern suburb, is the latest security incident to hit increasingly volatile Lebanon. The attacks are linked to the ongoing crisis in Syria, particularly Hezbollah's military support there to President Bashar Assad.

The 4.15 p.m. blast caused plumes of black smoke to blanket the Beirut skyline as ambulances and paramedics rushed to the neighborhood. Parked vehicles and buildings in the commercial, residential area were severely damaged in the blast.

Hundreds of residents flocked to the area to help pull out the dead and wounded from the rubble. However, minutes after the explosion gunshots were fired in the air to disperse the crowds.

The Lebanese Army also urged citizens to evacuate the area in the event of another explosion.

Hezbollah MP Hasan Fadlallah said the blast occurred meters away from the party's political council, saying "the target of the attack was Lebanon, its security, stability and national unity."


In his mind Hezbollah and Lebanon are one and the same...

"[Lebanon is facing] a major battle in the face of terrorism that does not exclude anyone and aims to incite sectarian and confessional strife among Lebanese so that it [Lebanon] can be part of what is happening in the region," caretaker Health Minister Ali Hasan Khalil told reporters at the blast site.

Forensic experts and investigators suspect the explosives-rigged vehicle was a Grand Cherokee, security sources said, adding that the vehicle was parked on Al-Areed Street at the time of detonation.


A full sized SUV for a full sized kaboom. Wonder if it had leather and the optional nav system...

Thursday's blast comes only days after a car bomb in Downtown Beirut killed former Minister Mohammad Shatah and seven others.

The bulk of attacks linked to the crisis next door have targeted areas loyal to Hezbollah, Syria and Iran's primary ally in Lebanon. On Nov. 19, two suicide bombers targeted Iran's Embassy in Beirut, killing over a dozen people including an Iranian diplomat. The attack was claimed by the Abdallah Azzam Brigades, an Al-Qaeda offshoot headed by Saudi national Majid al-Majid. The group warned of further attacks until Hezbollah withdrew its fighters from Syria.
Posted by: Steve White || 01/02/2014 12:15 || Comments || Link || E-Mail|| [455 views] Top|| File under:
Missing Hizbullah Fighter Killed in Syria, Buried in Baalbek
[An Nahar] A Hizbullah commander, who had been missing for months in Syria, was buried in on Wednesday after his body was repatriated following his torture and killing by rebels, relatives told Agence

La Belle France

Presse.

Hussein Salah Habib, 30, was captured by opposition fighters during the fight for Qusayr, a strategic town near the border that fell to the regime on June 5.

He was buried in the Bekaa city of Baalbek.

Armed Hizbullah members and fighters who participated in the battle for Qusayr were among those at Habib's funeral, an AFP correspondent reported.

His body had been missing for months since the battle in Qusayr, and was recovered nearly a week ago in the area of Tallet Mando, near the town.

"He was repatriated and DNA tests proved that it was indeed Hussein," a relative said.

"We were told that his body was buried under a mound of sand. He had been stabbed in several parts of his body and his face was disfigured," he added.

The Syrian Observatory for Human Rights says at least 262 Hizbullah fighters have been killed in Syria since the beginning of the conflict in March 2011.

The party first publicly confirmed its intervention in the conflict in April.
Posted by: Fred || 01/02/2014 00:00 || Comments || Link || E-Mail|| [376 views] Top|| File under: Hezbollah
Syrian Air Raids Target Eastern Town of Arsal
[An Nahar] Syrian jets carried out an Arclight airstrike on Wednesday on the outskirts of the eastern border town of Arsal, media reports said.

Ten people were

maimed

in the Arclight airstrike, eyewitnesses told the state-run National News Agecny.

A person from al-Kalkoush family was critically

maimed

in the raid as all of the injured people were submitted into a nearby hospital for treatment.

LBCI reported that a woman from al-Qadi family, who hails from Syria, succumbed to her wounds shortly after she was submitted into the hospital.

On Monday, the Lebanese army used its air defense systems against Syrian helicopters after they carried out a raid inside Lebanese territory.

It was the first time the Lebanese army has responded to Syrian attacks on its territory, which have multiplied as the conflict in its eastern neighbor has intensified.

"In accordance with the orders of the army command, anti-aircraft guns were fired in the direction of Syrian helicopters that bombed Khirbet Daoud near Arsal," in the area near the Syrian border, a source told Agence

La Belle France

Presse.

"It is the first time that the Lebanese army has used its anti-aircraft defense systems" to respond to Syrian raids, the source added.

Lebanese officials reported no casualties from the Syrian raid. It was not clear whether the retaliatory fire had hit the Syrian aircraft.

Caretaker Defense Minister Fayez Ghosn said the Lebanese army was acting on the government's orders.

The army "has clear and sufficient orders from the political authorities to respond" to such attacks, and "what happened today falls within that context".

"We respond to attacks that reach Lebanese territory," Ghosn said, adding that "since the outbreak of events in Syria, the Lebanese army, deployed along the borders, has been in full capacity and readiness to respond to anything that might affect the unity of the country".

The Lebanese army has in the past threatened to respond to cross-border fire from Syria but has not previously done so.

On June 12, it issued a rare warning to the Syrian government, saying it would respond "immediately" to any new "violation" after a raid by the army on the Arsal area, a hub of support for the rebels, which is also home to tens of thousands of Syrian refugees.

Posted by: Fred || 01/02/2014 00:00 || Comments || Link || E-Mail|| [298 views] Top|| File under: Govt of Syria
Syria misses United Nations deadline
Syria missed the December 31 deadline for the removal of part of its chemical weapons arsenal for destruction. Syria had been due to turn over some of the deadliest chemicals in its arsenal to ships by the end of the year, for delivery to a US boat which is to destroy them at sea.

But Norwegian and Danish vessels that had been waiting off the Syrian coast returned to port in Cyprus on Monday as it became clear the mission would not go ahead as scheduled.

Lars Hovtun, a spokesman for the Norwegian ship HNoMS Helge Ingstad, gave no new date for the mission to escort the dangerous cargo out of Syria.

"We are still on high alert to go into Syria," he said. "We still don't know exactly when the orders will come."


Don't hold your breath Lars...

The international disarmament mission in Syria has acknowledged it is "unlikely" the weapons can be transported to Latakia port in time for the December 31 deadline.

But the Organisation for the Prohibition of Chemical Weapons remained positive, saying the overall plan to rid Syria of its chemical arsenal was on track.


Of course they're positive. It's their rice bowl...

"An enormous amount of work has been accomplished in three months," OPCW spokesman Christian Chartier said.

"Syria's chemical arsenal has been completely neutralised, the chemical agents and chemical products are under international control, have been sealed... The effective dismantling of the production and filling plants is on course.

"Their capacity to produce and use chemical weapons has been reduced to zero."


Until they do, and then you'll wring your hands and lament that you missed a site. That'll do the dead folks a lot of good...

Chartier said the operation was still on track to meet a deadline to rid Syria of its chemical arsenal by mid-2014. Nevertheless, the head of the disarmament mission, Sigrid Kaag, called on all parties including Damascus to "intensify efforts" to destroy Syria's chemical arsenal within the timetable.

Kaag said the delay was the result of various obstacles and underlined the complexity of dismantling a chemical weapons programme in an active war zone.


Sort of like running a national health insurance scheme only with the addition of bullets...
Posted by: Steve White || 01/02/2014 00:00 || Comments || Link || E-Mail|| [754 views] Top|| File under:
Lebanon: Leader Of Terrorist Group Affiliated With Al-Qaeda Arrested
[Ynet] Earlier this week, Lebanese intelligence forces tossed in the slammer
Please don't kill me!
Majed al-Majed, commander of the Abdullah Azzam Brigades, affiliated with al-Qaeda. The LBC Lebanese website reported that al-Majed came earlier this year to Syria and pedged his loyalty to the rebel group Jabhat al-Nusra, and then resided in a Paleostinian refugee camp in Sidon.

Four months ago, the organization took responsibility for launching rockets into Israel. The organization is also responsible for the attack near the Iranian Embassy


...You will never find a more wretched hive of scum and villainy!...


. Al-Majed was wanted in the US and in Soddy Arabia


...a kingdom taking up the bulk of the Arabian peninsula. Its primary economic activity involves exporting oil and soaking Islamic rubes on the annual hajj pilgrimage. The country supports a large number of princes in whatcha might call princely splendor. When the oil runs out the rest of the world is going to kick sand in the Soddy national face...

.
Posted by: trailing wife || 01/02/2014 00:00 || Comments || Link || E-Mail|| [317 views] Top|| File under: al-Nusra
Who's in the News
24
[untagged]
3
Arab Spring
2
al-Shabaab
2
Govt of Pakistan
2
Palestinian Authority
2
al-Qaeda in Pakistan
2
Jamaat-e-Islami
1
Houthis
1
Islamic Emirate of Caucasus
1
Islamic State of Iraq
1
Islamic State of Iraq & the Levant
1
Lashkar e-Jhangvi
1
Narcos
1
Taliban
1
al-Nusra
1
al-Qaeda
1
al-Qaeda in Arabia
1
Commies
1
Govt of Syria
1
Hezbollah
Bookmark
E-Mail Me
The Classics
The O Club
Rantburg Store
The Bloids
The Never-ending Story
Thugburg
Gulf War I
The Way We Were
Bio
Merry-Go-Blog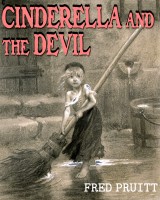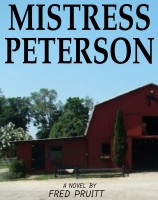 On Sale now!


A multi-volume chronology and reference guide set detailing three years of the Mexican Drug War between 2010 and 2012.

Rantburg.com and borderlandbeat.com correspondent and author Chris Covert presents his first non-fiction work detailing the drug and gang related violence in Mexico.

Chris gives us Mexican press dispatches of drug and gang war violence over three years, presented in a multi volume set intended to chronicle the death, violence and mayhem which has dominated Mexico for six years.
Click here for more information


Meet the Mods
In no particular order...


Steve White
Seafarious
Pappy
lotp
Scooter McGruder
john frum
tu3031
badanov
sherry
ryuge
GolfBravoUSMC
Bright Pebbles
trailing wife
Gloria
Fred
Besoeker
Glenmore
Frank G
3dc
Skidmark
Alaska Paul



Better than the average link...



Rantburg was assembled from recycled algorithms in the United States of America. No trees were destroyed in the production of this weblog. We did hurt some, though. Sorry.
18.234.255.5