Afghanistan
Bomb Kills Three NATO Personnel in Southern Afghanistan
[An Nahar] Three members of the NATO


...the North Atlantic Treaty Organization. A collection of multinational and multilingual and multicultural armed forces, all of differing capabilities, working toward a common goal by pulling in different directions...


-led International Security Assistance Force were killed by a

roadside kaboom

in southern Afghanistan Tuesday, ISAF said in a statement.

A

front man

declined to give any further details about the attack, which came a day after a civilian cargo plane crashed at Bagram airfield north of Kabul, killing all seven crew members.

"Three International Security Assistance Force service members died following an improvised

bomb

attack in southern Afghanistan today," the statement said without stating the nationalities of the victims, in line with policy.

There was no immediate claim of responsibility but Talibs frequently use

roadside kaboom

s against U.S.-led foreign troops and their Afghan allies.

Afghan police and soldiers are taking over responsibility for security, but there is growing concern over the war-torn country's prospects after 2014 when all foreign combat deployments will finish.

Posted by: Fred || 05/01/2013 00:00 || Comments || Link || E-Mail|| [423 views] Top|| File under: Taliban
Africa North
Six Tunisian Soldiers Wounded in 'Terrorist' Hunt
[An Nahar] Land mines

maimed

six soldiers and police in western Tunisia on Tuesday as security forces continued a search for "terrorists" that has already caused casualties, the interior ministry said.

Two men were seriously

maimed

by Tuesday's

kaboom

s, the ministry said without elaborating, a day after a soldier and a member of the national guard each lost a leg in similar blasts and another was seriously hurt in the eyes.

The

kaboom

s occurred during a search operation in the inaccessible Mount Chaambi region, where the security forces have carried out numerous sweeps since last December when a policeman was killed in

festivities

with

gunnies

.

The government said Monday the security forces were searching for a group of "terrorists," but has refused to give further details on the operation. A heavy security presence has been deployed in the region.

Prime Minister Ali Larayedh told

news hound

s Tuesday he was determined to defeat the terrorist threat facing Tunisia, after a government meeting about the ongoing operations in the country's west.

"Terrorism sows death and has no future, it will not triumph. What will triumph is the will of the people, life, security and stability," he said.

The national guard, or auxiliary police, staged a demonstration in the regional capital Kasserine with the support of residents, demanding better equipment to detect land mines and protect themselves, an Agence

La Belle France

Presse journalist reported.

Other protesters gathered in the city center and burnt tires.

Security sources contacted by AFP said Tunisian forces were searching for a small

gang

hiding in the mountainous region which it has mined with homemade bombs, according to preliminary reports.

Posted by: Fred || 05/01/2013 00:00 || Comments || Link || E-Mail|| [315 views] Top|| File under: Salafists
Arabia
New Hearing in UAE Trial over 'Political Plot'
[An Nahar] The trial of 94 UAE Islamist dissidents accused of plotting to seize power in the Gulf state resumed on Tuesday, as rights groups urged

Britannia

to pressure the visiting Emirati president on their behalf.

Only 86 defendants, including 13 women, were present at the top state security court in the United Arab Emirates, WAM state news agency reported. The rest are being tried in absentia.

The women defendants have been on bail since the trial began on March 4.

The hearing was adjourned until Monday after the court panel heard defense testimony.

Foreign press and rights groups are not allowed access to the trial, but 143 relatives of the defendants, as well as 21 Emirati journalists and representatives of two local rights groups, were present.

Prosecutors say the accused, who were tossed in the calaboose
... anything you say can and will be used against you, whether you say it or not...
between March and December 2012, are linked to the group Al-Islah, which has ties to the

Moslem Brüderbund

.

Attorney General Salem Kobaish said they would be tried for "having created and led a movement aimed at opposing the basic foundations on which the state's political system is built and at seizing power."

Posted by: Fred || 05/01/2013 00:00 || Comments || Link || E-Mail|| [308 views] Top|| File under: Muslim Brotherhood
Yemen pipeline attacked, oil flow halts
[Al Ahram] Saboteurs on Tuesday blew up the main pipeline linking oilfields in Yemen's eastern Marib province to an export terminal on the Red Sea, almost halting the flow of oil, officials said. The

gang

attacked the pipeline in the Wadi Abida area of Marib, the local government officials told AFP. "Oil flow came to a near complete halt," said one official, speaking on condition of anonymity


... for fear of being murdered...


The same group late on Monday sabotaged Marib's power lines, leaving the province in "total darkness" and bring the gas plant services to a halt, another official said. The pipeline that runs 320 kilometres (200 miles) from Safer oilfields in the east to the export terminal in the western Hudaydah province frequently comes under attack in the Wadi Abida area.

The last such act of sabotage occurred on April 8.
Posted by: Fred || 05/01/2013 00:00 || Comments || Link || E-Mail|| [351 views] Top|| File under: al-Qaeda in Arabia
Britain
Six Islamists Admit British Far-Right Terror Plot
[An Nahar] Six Islamic

gunnies

admitted on Tuesday planning to attack a far-right rally in England with guns, swords and a nail bomb, in a plot that only failed because they turned up late.

Jewel Uddin, Omar Mohammed Khan, Mohammed Hasseen, Anzal Hussain, Mohammed Saud and Zohaib Ahmed admitted preparing an act of terrorism last year.

The court in London heard that their plan to attack the far-right English Defence League (EDL) only failed because the rally in Dewsbury, northern England, finished earlier than expected.

Police only uncovered the plot thanks to a routine traffic stop.

"This will attract significant custody, there is no doubt about that," judge Nicholas Hilliard told the men, whose sentencing was scheduled for June 6.

Police and security services were not aware of the planned attack on June 30, although Uddin was under surveillance in connection with another jihadist plot.

Ahmed was also on bail at the time for possession of terrorist documents.

The court heard that all of the men except Hasseen traveled to the rally in the West Yorkshire town armed with two shotguns, swords, knives, a nail bomb containing 458 pieces of shrapnel, and a partially assembled pipe bomb.

Police estimated there were up to 750 EDL supporters at the rally, as well as dozens of officers and passers-by.

But when the jihadists arrived in Dewsbury, they found that the protest had dispersed two hours earlier.

The plot was only uncovered because a traffic officer stopped Uddin and Khan on a motorway as they returned to their hometown of Birmingham in central England.

The officer found that their car was uninsured, so it was impounded and staff at the pound later discovered the arsenal.

There were also 10 copies of a note addressed to Queen Elizabeth II and Prime Minister
David Cameron
... has stated that he is certainly a big Thatcher fan, but I don't know whether that makes me a Thatcherite, which means he's not. Since he is not deeply ideological he lacks core principles and is easily led. He has been described as certainly not a Pitt, Elder or Younger, but he does wear a nice suit so maybe he's Beau Brummel ...
, describing them as "enemies of Allah".

Addressing the EDL directly, the letter said: "We have heard and seen you openly insulting the final messenger of Allah... you should know that for every action there is a reaction.

"Today is a day of retaliation (especially) for your blasphemy of Allah and his messenger Muhammad. We love death more than you love life."

CDs of speeches by the American-born Al-Qaeda preacher Anwar al-Awlaki
... Born in Las Cruces, New Mexico, zapped in Yemen, al-Awlaki was a dual citizen of the U.S. and Yemen. He was an Islamic holy man who was a trainer for al-Qaeda and its franchises. His sermons were attended by three of the 9/11 hijackers, by Fort Hood murderer Nidal Malik Hussein, and Undieboomer Umar Farouk Abdulmutallab. He was the first U.S. citizen ever placed on a CIA target list...
, who was killed by a drone strike in Yemen in September 2011, were also found in the car.

The court heard that Uddin had already come to the authorities' attention because of his minor involvement in another Islamist plot, collecting "charitable" donations on the street for a group of

gunnies

who planned to detonate a string of rucksack bombs.

Irfan Naseer, 31, Irfan Khalid and Ashik Ali, both 28, were enjugged
Maw! They're comin' to get me, Maw!
for the Al-Qaeda-backed plot last Friday.

Posted by: Fred || 05/01/2013 00:00 || Comments || Link || E-Mail|| [311 views] Top|| File under: al-Qaeda in Britain
Caribbean-Latin America
Security elements among 7 dead in plane crash in Zacatecas

For a map, click here. For a map of Zacatecas state, click here

By Chris Covert
Rantburg.com

Seven individuals including four Mexican federal police agents were killed in an aircraft crash midday Tuesday in Zacatecas state, according to Mexican news accounts.

A news report which appeared in the online edition of El Siglo de Durango news daily said that the aircraft was taking off from Zacetacas airport in Zacatecas when the pilot radioed he was returning to the airport. The aircraft was bound for Mexico City.

The aircraft crashed in Morelos municipality just ten minutes after takeoff near an area called Noria de Gringos. The aircraft crashed just a few kilometers from General Leobardo C. Ruiz International Airport in Calera municipality.

The agents were due to return to Mexico City Monday night at around 2255 hrs, but the aircraft was forced to return to the airport because of an unspecified mechanical problem. The aircraft took off at 1200 hrs on Tuesday, but then crashed.

Among the dead were Antonio Andres Alvarez Mota, a ministerial agent with the Ministerio Publico de la Federacion and affiliated with the Subprocuraduria Especializada en Investigacion en contra de la Delincuencia Organizada (SEIDO) or organized crime bureau of the Procuraduria General de la Republic (PGR), the Mexican national attorney general's office.

Also reported dead were two Policia Federal (PF) ministerial agents, Ricardo Martín Flores Benitez and Francisco Leonardo Niño Acevedo. Another PF ministerial agent assigned to Zacatecas, Martín Antonio Gutierrez Cantu, also died in the crash.

Also dead were the pilot, Guillermo Flores Millan, copilot Juan Manuel Garcia Bernal and mechanic Miguel Angel Guerrero Coliev.

The aircraft was a 1985 Kingair 300 twin engine turboprop, which belonged to the PGR.

According to the El Siglo de Durango report, the ministerial agents were in Zacatecas state to serve an arrest warrant for three alleged Los Zetas operatives identified as Juan Luis Gallegos Muro, Fernando Rodríguez Robles Zaldivar and Anacleto Flores. The three alleged drug cartel members were sent to Centro de Reinsercion Social (CERESO) in Cieneguillas.

Chris Covert writes Mexican Drug War and national political new for Rantburg.com and BorderlandBeat.com
Posted by: badanov || 05/01/2013 00:00 || Comments || Link || E-Mail|| [314 views] Top|| File under:
Home Front: WoT
More on the three arrested in Marathon bombing
BOSTON (CBS/AP) – Boston police say three additional suspects have been taken into custody in the Boston Marathon bombings investigation. Their names have not been released. Police said more details will be revealed later today.

According to CBS News, the three people arrested are friends of Dzhokhar Tsarnaev. Two will be charged with conspiracy to obstruct justice and making false statements. They are not U.S. citizens.


Oh quelle surprise. Two non-citizens are obstructing justice and making false statements? That's another way of saying that they were accomplices. We now have the fun of figuring out where they were in the org chart for the boom team.

According to WBZ-TV's Karen Anderson, their names are Azamat Tazhayakov and Dias Kadyrbayev. Both are originally from Kazakhstan and attended the University of Massachusetts at Dartmouth with Dzhokhar Tsarnaev.


So south Russians by the sounds of their names. I bet by tomorrow we know all about them.

The third suspect, according to CBS News, is an American citizen and he will be charged with making false statements.


Part of the team or a dorm-mate who wanted to 'help' Dozar?

Sources told CBS News senior correspondent John Miller that investigators arrested the three for harboring or aiding Tsarnaev after the fact. These will be federal charges.

The three were not arrested in the city of Boston, but nearby, according to Miller. This is possibly connected to the house raided in New Bedford on the Friday after the bombing.

According to CBS News correspondent Bob Orr, the charges are under seal, but they are related to incidents after the bombings and interfering with investigators. Orr said, at this point in the probe, there is no evidence of Tamerlan and Dzhokhar Tsarnaev having direct help before the bombings.

Earlier today, lawyers for Tazhayakov and Kadyrbayev said their clients have been extensively interviewed by federal investigators.

The two men appeared via video for a visa violation hearing in immigration court in Boston on Wednesday. They have been held in a county jail for more than a week on allegations that they violated their student visas while attending UMass-Dartmouth with Dzhokhar Tsarnaev.


Whatever it takes to jug and sweat them...

Their attorneys said afterward that authorities have not indicated their clients had anything to do with the bombings.

Attorney Robert Stahl said Tazhayakov and Kadyrbayev were drawn to Tsarnaev because he also spoke Russian.

Posted by: Steve White || 05/01/2013 11:58 || Comments || Link || E-Mail|| [441 views] Top|| File under:
Three people arrested in Marathon bombings
Three college students have been arrested by federal authorities in connection with the Boston Marathon bombings, a law enforcement official familar with the case said this morning. The Boston police Web page said that three additional "suspects" had been taken into custody. It emphasized that there was no threat to public safety.

The three people were connected to Dzhokhar Tsarnaev, 19, the surviving bomb suspect, at the University of Massachusetts Dartmouth, where Tsarnaev was a student. They allegedly helped him after the bombing, a different source told the Globe.


Oh that's going to get them long, long stretches in prison. What I want to know is this: why didn't the brothers have a better escape plan? They clearly planned the bombing itself rather meticulously. One would think that a team with that level of competence would also have planned a careful escape, particularly if the next stop was (supposedly) New York. So who were the helpers, etc. These three might be part of that, but there has to be more, unless the Tsarnaev brothers were meant to be caught.

"Additional details will be provided when they become available," police said in a statement. No news conference was scheduled.
Posted by: Steve White || 05/01/2013 11:44 || Comments || Link || E-Mail|| [761 views] Top|| File under:
India-Pakistan
New surge in violence in Karachi; 12 killed
[Pak Daily Times] At least twelve people including three political workers were

bumped off

in separate firing incidents across city on Tuesday, police said.

Two workers of Pakistain People's Party were

bumped off

and three others were

maimed

in a targeted attacked near Noorani Mosque located in Lyari


...one of the eighteen constituent towns of the city of Karachi. It is the smallest town by area in the city but also the most densely populated. Lyari has few schools, substandard hospitals, a poor water system, limited infrastructure, and broken roads. It is a stronghold of ruling Pakistan Peoples Party. Ubiquitous gang activity and a thriving narcotics industry make Lyari one of the most disturbed places in Karachi, which is really saying a lot....


within the precincts of Kalri Police Station.

Police officials said that victims were identified as Haji Guddu, 40, and Mohammad Niaz, 40 were

bumped off

and three others Tasleem, Aslam and Ruqaya Khatoon,

maimed

. Police said that victims were sitting near to home, when unidentified armed riders

shot up

them. Resultantly all of them sustained multiple bullet wounds and were taken to hospital, where doctor pronounced Guddu and Niaz as dead, while others were admitted for treatment.

Police officials said that injured were the passersby and shopkeepers however the motive behind firing could a political one.

Separately, a worker of Muttahida Qaumi Movement


...English: United National Movement, generally known as MQM, is the 3rd largest political party and the largest secular political party in Pakistain with particular strength in Sindh. From 1992 to 1999, the MQM was the target of the Pak Army's Operation Cleanup leaving thousands of urdu speaking civilians dead...


was

rubbed out

in a targeted attacked in Khuda Ki Basti within the jurisdiction of Surjani Police Station.

Police officials said Aftab Ismail, 22, left his home for some work, when unknown assailants targeted him.

In the same police remits, Gadap division in-charge of the Sunni Tehrik


...formed in Karachi in 1992 under by Muhammad Saleem Qadri. It quickly fell to trading fisticuffs and assassinations with the MQM and the Sipah-e-Sahaba, with at least a half dozen of its major leaders rubbed out. Sunni Tehreek arose to become the primary opposition to the Deobandi Binori Mosque, headed by Nizamuddin Shamzai, who was eventually bumped off by person or persons unknown. ST's current leadership has heavily criticized the Deobandi Jihadi leaders, accusing them of being sponsored by Indian Intelligence agencies as well as involvement in terrorist activities...


was

bumped off

and a former sector in-charge, Qamar Qadri was

maimed

in Sector 5-B, in Surjani locality. Police officials said the victims were sitting at a street, when four

gunnies

riding two

cycle of violence

s waylaid them and fired shots multiple times.

Separately, a chemical shop owner, Qadir Hussain, 40, was

rubbed out

by armed motorcyclists, when he was sitting at his shop situated in Juna market in Kharadar area. Police officials said that the motive behind the incident was yet to be ascertained.

Similarly, a man was

rubbed out

in Rasheedabad area of Manghopir. The identity of the man could not be ascertained as yet. The body was shifted to Edhi morgue, Sohrab Goth for identification. In another incident, a suzuki driver, Ghulam Mohammad, 38, was

rubbed out

by armed motorcyclists in Memon Goth police remits. The victim lived in Agra Taj Colony while the motive behind the incident was uncertain.

Meanwhile,


...back at the cheese factory, all the pieces finally fell together in Fluffy's mind...


Waseem Baloch, who was said to be associated with the Akram Baloch, a rival opponent of Lyari gangsters, was shot to death by unknown

gunnies

in Nayabad area of Kalri.

Separately, Rashid Hussain, 25, was

rubbed out

by

gunnies

in Orangi Town. Police officials said the motive of killing could not be determined.

However,


you can observe a lot just by watching...


Javed Mehsud, who was

maimed

in a firing incident in Manghopir locality on Monday,

departed this vale of tears

during treatment at Abbasi Shaheed Hospital.

Meanwhile,
...back at the dirigible, Jack stuck the cigar in his mouth, stepped onto the gantry, and asked Got a light, Mac?
Von Schtinken stopped short, lowering the dagger and trying to control his features.
If you light that thing, Herr Armschtröng, he pointed out, his voice tense, we all die!...
Police found two bodies of young men from Sher Shah and Pak Colony areas. The victims were later identified as Azeem and Zahid. Police officials said that victims lived in New Bloody Karachi


...formerly the capital of Pakistain, now merely its most important port and financial center. It is among the largest cities in the world, with a population of 18 million, most of whom hate each other and many of whom are armed and dangerous...


. Police said unidentified culprits kidnapped them from somewhere and later dumped their bodies.
Posted by: Fred || 05/01/2013 00:00 || Comments || Link || E-Mail|| [320 views] Top|| File under:
Candidate among four killed in Balochistan
[Pak Daily Times] An independent candidate, Abdul Fateh Magsi, was

bumped off

on Tuesday in the

picturesque provincial capital

along with his three supporters while two others

were maimed

in pre-election violence in Balochistan



...the Pak province bordering Kandahar and Uruzgun provinces in Afghanistan and Sistan Baluchistan in Iran. Its native Baloch propulation is being displaced by Pashtuns and Punjabis and they aren't happy about it...


Abdul Fateh Magsi had submitted his nomination papers as an independent candidate from PB-32 Jhal Magsi. The election commission postponed elections in the area following the incident. Talking to media, Jhal Magsi Deputy Commissioner Saeed Umrani said that unidentified

gunnies

opened indiscriminate fire on Abdul Fateh Magsi and his colleagues. Resultantly, Magsi and his three supporters were killed on the spot and two others sustained critical injuries. "Abdul Fateh was on way for some political activities in Jhal Magsi when he got targeted in the area," DC Umrani said.

Posted by: Fred || 05/01/2013 00:00 || Comments || Link || E-Mail|| [316 views] Top|| File under: TTP
Caretaker PM's cousin kidnapped
[Pak Daily Times] Unknown

gunnies

kidnapped a cousin of caretaker Prime Minister Mir Hazar Khan Khoso here on Tuesday. According to details, unidentified

gunnies

stopped vehicle of Rahim Baksh Khoso, cousin of caretaker PM at Thal Indus Highway in Kandkot area of Sindh. The

gunnies

forcefully pulled out Rahim Baksh Khoso from his vehicle and took him away in their vehicle. Hundreds of people blocked the Indus Highway after the kidnapping incident and protested. They

rolled their eyes, jumped up and down, and hollered poorly rhymed slogans real loud

against law enforcement authorities and demanded early recovery of the victim.
Posted by: Fred || 05/01/2013 00:00 || Comments || Link || E-Mail|| [321 views] Top|| File under: Govt of Pakistan
Pak-Afghan border closed down following scuffle between soldiers
[Pak Daily Times] The Torkham border was closed down by Pak security officials for several hours on Tuesday, while protesting over the incident involving an Afghan soldier slapping his Pak counterpart. According to Pak officials, an Afghan soldier had slapped a member of the Khasadar Force while he had been checking the passport of an Afghan. The incident led to the border closure from dawn to dusk. Thousands of Afghan nationals were stranded on both sides of the border for several hours. NATO


...the North Atlantic Treaty Organization. It's headquartered in Belgium. That sez it all....


supply trucks and other vehicles, including those carrying old people or dead bodies were also not allowed to cross the border. Meanwhile,


...back at the Hubba Hubba Club, Nunzio wondered: Where the hell was Chumbaloni? And where was his $600?...


Commandant Khyber Rifles, Col Fayaz Mughal while putting floral wreaths on the memorial site of martyred FC soldiers and officers said that security forces "have rendered great and unforgettable sacrifices for the nation and

rustics

to create durable peace in the area, particularly Landi Kotal and the adjacent areas. The martyred soldiers will not be forgotten and their families would be supported."
Posted by: Fred || 05/01/2013 00:00 || Comments || Link || E-Mail|| [333 views] Top|| File under: Govt of Pakistan
Syria-Lebanon-Iran
Chemical substance dropped from planes on Saraqib
Two people were killed and 20 others were injured in the Syrian city of Saraqib when warplanes dropped bags containing "strange substances," Al-Jazeera reported, saying the suspicious material was apparently chemical weapons.

Videos uploaded onto the Internet show victims suffering from breathing problems being treated at makeshift hospitals.


Going to make it harder and harder to keep the 'red line' in one piece...
Posted by: Steve White || 05/01/2013 00:00 || Comments || Link || E-Mail|| [425 views] Top|| File under:
Bombings Hit Syria as Obama Urges Caution on U.S. Role
[NY Times] Deadly bombings hit the center of the Syrian capital, Damascus


...Home to a staggering array of terrorist organizations...


, and a major Syria border crossing into Turkey on Tuesday as

President B.O.

strongly suggested that he would not be rushed into military entanglements in the Syria conflict, where evidence of chemical weapons use has raised the possibility of an American intervention.

The blasts in Syria, which killed at least 13 people in Damascus and at least five at the Bab al-Hawa crossing in northern Syria, came a day after an attempted

liquidation

of Syria's prime minister in central Damascus from a bomb aimed at his motorcade. The prime minister, Wael Nader al-Halqi, survived the attack but at least five others including a bodyguard were killed, Syria's state news media reported.

In Washington, Mr. Obama told

news hound

s at a wide-ranging news conference that despite an American intelligence assessment last week that there was evidence that chemical weapons had been used in Syria, the evidence had not yet surpassed his "red line" for a change of American strategy regarding the conflict, in which
Hereditary President-for-Life Bashir Pencilneck al-Assad


The Scourge of Hama...


is fighting to stay in power against an increasingly violent insurgency.

"We don't know how they were used, when they were used, who used them; we don't have chain of custody that establishes what exactly happened," Mr. Obama said. "And when I am making decisions about America's national security and the potential for taking additional action in response to chemical weapon use, I've got to make sure I've got the facts."

If investigations prove that the Syrian government had used chemical weapons in the conflict, Mr. Obama said, "we would have to rethink the range of options that are available to us."

Mr. Obama's remarks came against a backdrop of increasing pressure on the administration to be more precise about what would constitute the basis for an American intervention in Syria if chemical munitions were used, which he has called a "game changer."

While some members of Congress have said the threshold for more active American involvement has been crossed, the administration has resisted. There also appears to be little American public appetite for a military engagement in Syria, according to a new New York Times


...which still proudly displays Walter Duranty's Pulitzer prize...


/CBS News poll.

The United States is the largest donor of humanitarian assistance to civilians of the two-year-old Syrian conflict and has called on Mr. Assad to resign in a negotiated political transition. The

B.O. regime

has provided nonlethal aid to the

snuffies

but has resisted requests to provide them with weapons.
Posted by: Fred || 05/01/2013 00:00 || Comments || Link || E-Mail|| [425 views] Top|| File under: Govt of Syria
Syria blast kills 13 as Russia bans civilian flights
[Pak Daily Times] A bombing in the heart of Damascus


...Capital of the last remaining Baathist regime in the world...


killed at least 13 people on Tuesday, as Russia banned its civilian planes from Syrian airspace after the crew of one reported coming under threat over the war-hit country.

US President Barack Obama
Republicans can come along for the ride, but they've got to sit in the back...
, meanwhile, expressed concern


...meaning the brow was mildly wrinkled, the eyebrows drawn slightly together, and a thoughtful expression assumed, not that anything was actually done or indeed that any thought was actually expended...


s over the alleged use of chemical weapons by Syria's regime in a telephone call with his Russian counterpart Vladimir Putin

...Second President of the Russian Federation and the first to remain sober. Because of constitutionally mandated term limits he is the current Prime Minister of Russia. His sock puppet, Dmitry Medvedev, was installed in the 2008 presidential elections. Putin is credited with bringing political stability and re-establishing something like the rule of law. During his eight years in office Russia's economy bounced back from crisis, seeing GDP increase, poverty decrease and average monthly salaries increase. During his presidency Putin passed into law a series of fundamental reforms, including a flat income tax of 13%, a reduced profits tax, and new land and legal codes. Under Putin, a new group of business magnates controlling significant swathes of Russia's economy has emerged, all of whom have close personal ties to Putin. The old bunch, without close personal ties to Putin, are in jail or in exile...
The

kaboom

in the Damascus district of Marjeh came a day after Syrian Prime Minister Wael al-Haqi survived a

boom-mobile

ing in an upscale neighbourhood of the capital.

"The number of casualties in the cowardly terrorist blast targeting the commercial and historic centre of Damascus in the Marjeh district rose to 13

deaders

and more than 70 injured," state television


... and if you can't believe state television who can you believe?


said, citing the interior ministry. The Syrian Observatory for Human Rights reported "14 dead, including nine civilians and five members of the security forces, in a car

kaboom

near the old interior ministry headquarters."

Official television channels aired footage of smoke billowing over the site of the

kaboom

, which blew out windows of cars, knocked off the bumpers of some and started fires. The windows of the interior ministry building were blown out and a commercial complex, Burj Dismshiq, was devastated. Uniformed and plainclothes security forces could be seen running near the scene, as residents fled. "Internationally financed and supported terrorism committed a terrible massacre against civilians," state television


... and if you can't believe state television who can you believe?


said.

Mutilated bodies could be seen in the street, and at least one body wrapped in a white sheet was laid out alongside an ambulance.

"What mistake have we committed? I was going to work. Look at the bodies. Is this the freedom they want?" a bystander told state media. On Monday, a

boom-mobile

targeted Haqi's convoy as it passed through Mazzeh neighbourhood, killing one of his bodyguards and five other people, said the Observatory.

Halqi, appointed prime minister in August 2012 after his predecessor Riad Hijab defected to the opposition, is the latest in a growing list of regime officials to be targeted for

liquidation

.

In July 2012, a suicide

kaboom

killed Syria's defence minister and deputy defence minister and seriously

maimed

the interior minister. As bloodshed continued unabated, Obama raised the issue of chemical weapons in a telephone call with his Russian counterpart Putin. "

President B.O.

and President Putin reviewed the situation in Syria, with

President B.O.

underscoring concern over Syrian chemical weapons," the White House said.

Obama is under pressure because he warned last year the use or movement of chemical weapons by
Hereditary President-for-Life Bashir Pencilneck al-Assad


Light of the Alawites...


's forces would cross a US "red line". Key political players in Washington are now saying his credibility is on the line, though the White House is seeking more detailed intelligence into exactly how and when such weapons may have been used.

Washington has been deeply frustrated that Russia has blocked tougher action in the UN Security Council, including sanctions, against its long-time ally Syria.

On Tuesday, Russia's air transport agency banned all Russian civilian flights over Syria until further notice.

The ban comes after the crew of a charter plane flying from the Egyptian resort of Sharm el-Sheikh to the Russian city of Kazan on Monday said it had come under threat when it flew over Syria. The plane carrying 159 passengers said it detected "signs of combat actions" on the ground in Syria, Russian officials said without providing further details.

Interfax news agency, citing a source in Moscow, said

person or persons unknown

fired two land-to-air missiles at the plane. The aircraft did not suffer any damage and landed in Kazan on time. The Observatory said air raids on Tuesday killed 15 people on the outskirts of Mennegh airport, near the northern city of Aleppo which rebels have been trying to capture for months. Warplanes also bombed the Jubar area of Damascus, and areas of Homs, Raqa and Latakia provinces. On Monday, at least 159 people were killed in nationwide violence, said the Observatory.
Posted by: Fred || 05/01/2013 00:00 || Comments || Link || E-Mail|| [312 views] Top|| File under: Govt of Syria
Who's in the News
32
[untagged]
6
Govt of Pakistan
2
Arab Spring
2
Govt of Syria
2
Hezbollah
1
Muslim Brotherhood
1
Palestinian Authority
1
Salafists
1
Taliban
1
TTP
1
al-Qaeda in Arabia
1
al-Qaeda in Britain
1
Govt of Sudan
1
Hamas
Bookmark
E-Mail Me
The Classics
The O Club
Rantburg Store
The Bloids
The Never-ending Story
Thugburg
Gulf War I
The Way We Were
Bio
Merry-Go-Blog
Hair Through the Ages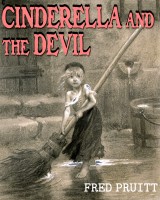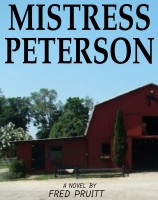 On Sale now!


A multi-volume chronology and reference guide set detailing three years of the Mexican Drug War between 2010 and 2012.

Rantburg.com and borderlandbeat.com correspondent and author Chris Covert presents his first non-fiction work detailing the drug and gang related violence in Mexico.

Chris gives us Mexican press dispatches of drug and gang war violence over three years, presented in a multi volume set intended to chronicle the death, violence and mayhem which has dominated Mexico for six years.
Click here for more information


Meet the Mods
In no particular order...


Steve White
Seafarious
Pappy
lotp
Scooter McGruder
john frum
tu3031
badanov
sherry
ryuge
GolfBravoUSMC
Bright Pebbles
trailing wife
Gloria
Fred
Besoeker
Glenmore
Frank G
3dc
Skidmark
Alaska Paul



Better than the average link...



Rantburg was assembled from recycled algorithms in the United States of America. No trees were destroyed in the production of this weblog. We did hurt some, though. Sorry.
34.231.21.83