Afghanistan
Haqqani Network Leader Captured in Afghanistan
A Haqqani network leader was captured in central Wardak province on Saturday, Isaf said.

The leader named Sayf-ul-Rahman was accused of launching several attacks on US troops and killing civilians in the country, Isaf said in a statement. Two of his comrades were also held during the operation in Sayed Abad district in Wardak province, it said.

This article starring:
Sayf-ul-Rahman
Posted by: trailing wife || 04/01/2012 00:00 || Comments || Link || E-Mail|| [297 views] Top|| File under:
Africa North
Tribal Clashes Kill 16 In Libya's Sabha
[AFP] At least 16 people were killed on Saturday in new

festivities

between the Toubou people and Arab

rustics

in the southern Libyan desert oasis of Sabha, local and medical sources told AFP.

A doctor at Sabha hospital, treating Arab casualties, said eight people were killed and another 50

maimed

in fighting between the early morning and noon. A Toubou tribal source said eight of their people were also killed.

The fighting first erupted on Monday after Arab

rustics

accused the Toubou of killing one of their people. The first three days of

festivities

cost more than 70 lives, Libyan government

front man

Nasser al-Manaa said on Wednesday.
Posted by: trailing wife || 04/01/2012 00:00 || Comments || Link || E-Mail|| [298 views] Top|| File under:
Africa Subsaharan
Mali rebels surround Timbuktu
Tuareg separatists in Mali say they have surrounded Timbuktu after a rapid advance through the north part of the country.

Witnesses in the town say they have heard heavy weapons and machine-gun fire, apparently being directed at a military base. A local resident said troops appear to have deserted the base.

Two other important towns, Kidal and Gao, have fallen to the rebels and their Islamist allies recently.

One local resident said the Malian army had fled but a Malian Arab self-defense militia, backed by businesses in the community, was still defending Timbuktu. He said that there was no fighting inside the town.
Posted by: ryuge || 04/01/2012 06:36 || Comments || Link || E-Mail|| [293 views] Top|| File under:
Arabia
10 17 30 soldiers die in raid in south Yemen
ADEN: Militants killed at least 10 Yemeni soldiers and seized an army checkpoint in the south of the country yesterday, a local official said, in an attack claimed by an Al-Qaeda-linked terrorist group.

Local officials said heavy fighting broke out later between the terrorists militants and army reinforcements sent from the port city of Aden to retake the checkpoint, located on the road linking the southern provinces of Lahej and Abyan.

Yemeni war planes then bombarded the checkpoint, forcing some of the terrorists militants to retreat toward the city of Jaar, taking with them two tanks and other hardware.

The terrorist militant group Ansar Al-Shariah claimed responsibility for the attack. In a text message purporting to come from the terrorist group, it said it had killed 30 conscripts.

"The holy terrorist warriors of Ansar Al-Shariah this morning carried out the raid of dignity on the Al-Hurur military checkpoint in Abyan, resulting in the deaths of around 30," read the message, whose authenticity could not immediately be verified.

One witness said he saw the bodies of around 20 soldiers lying on the ground around the checkpoint.

Three terrorists militants were killed in an air strike on one of the tanks they had seized and four terrorists died in the clashes at the checkpoint, local and army officials said.

Residents said the army had begun distributing machine guns among them so they could help beat back the terrorists militants.


"Welcome to Hell, here's your machine gun. Welcome to Hell, here's your..."
Posted by: Steve White || 04/01/2012 00:00 || Comments || Link || E-Mail|| [295 views] Top|| File under:
Europe
Paris: Scientist accused of plotting to blow up 'city size of London'
Click on the gentleman's name to see the other stories about him in Rantburg's archive.

A NUCLEAR scientist accused of plotting an

kaboom

that would have destroyed "a city the size of London" went on trial in

Gay Paree

yesterday.

Alleged al-Qaeda agent Adlene Hicheur is accused of compiling a "hit list" of targets that included French president Nicolas Sarkozy


...23rd and current President of the French Republic and ex officio Co-Prince of Andorra. Sarkozy is married to singer-songwriter Carla Bruni, who has a really nice birthday suit...


and his former interior minister, Brice Hortefeux.

The 35-year-old French-Algerian was

tossed in the calaboose

in a joint MI5 and French intelligence sting three years ago while researching the Big Bang theory at the CERN nuclear laboratory near Geneva.

Officials said they intercepted e-mails he exchanged with al-Qaeda's North African branch, in which he plotted to blow up a Total oil refinery and a French military base.

In one e-mail to suspected Islamic terror chief Mustapha Debchi, Hicheur said he would "propose possible objectives in Europe and particularly in

La Belle France

".

He wrote in March 2009: "Concerning the matter of objectives, they differ depending on the different results sought after the hits.

"For example: if it's about punishing the state because of its military activities in

Moslem

countries -- Afghanistan -- then it should be a purely military objective. For example: the airbase at Karan Jefrier near Annecy in

La Belle France

. This base trains troops and sends them to Afghanistan."

In June 2009, Debchi asked Hicheur: "Don't beat around the bush: are you prepared to work in a unit becoming active in

La Belle France

?"

Hicheur replied: "Concerning your proposal, the answer is of course YES but there are a few observations. If your proposal relates to a precise strategy -- such as working in the heart of the main enemy's house and emptying its blood of strength -- then I should revise the plan that I've prepared."

French intelligence sources said money transfers had also taken place between the pair.

One security source said at the time: "He [Hicheur] had offered his services to strike with an active service unit based in

La Belle France

.

"He had started to compile a precise list of intended targets, including a Total oil refinery which would have caused an

kaboom

which would have destroyed a city the size of London.

"Assassination targets including the president and interior minister were also on the list."

Magistrates investigating the case said Hicheur's e-mails "crossed the line of simple debate of political or religious ideas to enter the sphere of terrorist violence".

At CERN -- the European Organisation for Nuclear Research -- Hicheur worked on the large hadron collider, a device designed to recreate the conditions of the Big Bang.

Hicheur's lawyer now fears his trial for "criminal association as part of a terrorist enterprise" could be jeopardised by the seven murders committed by in Toulouse by Mohamed Merah.

Patrick Baudouin said: "There is not the least proof against Mr Hicheur of any terrorist intention. He has since the beginning been painted as the ideal guilty party. When the justice system gets going it finds it difficult to admit its mistakes."

Hicheur, who denies the charge, faces ten years in prison if convicted.

This article starring:
Adlene Hicheur
Posted by: trailing wife || 04/01/2012 00:00 || Comments || Link || E-Mail|| [984 views] Top|| File under:
The Grand Turk
Syria Refugee Crisis Lands On Turkey's Doorstep
[AFP] Turkey is grappling with a refugee crisis stemming from the Damascus


...Capital of the last overtly fascist regime in the world...


regime's military offensive against opponents as the country braces for a new influx of people fleeing the violence.

More than 17,000 Syrians have

decamped

across the border into Turkey to escape
Hereditary President-for-Life Bashir Pencilneck al-Assad


Before going into the family business Pencilneck was an eye doctor...


's brutal crackdown on anti-government protests since the uprising erupted in mid-March last year.

The traumatised refugees are welcomed in camps described by local officials as "social life centres," which unlike those in Afghanistan and Somalia are aimed at boosting morale.

Menal, 33, who

decamped

to Turkey in June 2011, went into shock after hearing that her house had been bombed and her relatives were killed by Syrian troops.

"I was taken to hospital every day and received intravenous drips," she said as she did embroidery work at a handicraft course in Yayladagi camp in Hatay province, only five kilometres (three miles) from Syria's northwestern border.

"I feel some sense of consolation here."

Turkish camps provide humanitarian aid including three meals a day, health services, clean water, and prayer rooms.

Gendarmes are deployed at the camps in charge of security, but refugees are allowed to go outside to do shopping and visit their relatives in nearby Turkish towns.

The camps also offer schooling for children with Arabic-speaking teachers giving lessons in maths, Turkish, computer science and Koranic studies. The sick and injured are treated at hospitals and women join handicraft courses.

While it says it is ready to extend any help for Syrians, Turkey also fears the number of arrivals could soar to the level of the half-million Iraqi Kurds who poured across the border to escape Saddam Hussein's repression during the 1991 Gulf War.

Turkish officials have contingency plans in the event of a larger-scale incursion as regime forces storm opposition towns near the Turkish border.

Currently, the government has set up nine locations including eight tented camps and a "container city" in Kilis, some 150 kilometres (95 miles) east of the Hatay camps, to deal with the influx.

Inhabitants of some camps in Hatay province have already been transferred to Kilis, where the prefabricated homes will initially receive 10,000 people.

East of Kiflis in Sanliurfa province, near the halfway point of Turkey's 910-kilometre (560-mile) border with Syria, another massive camp is under construction that can house up to 20,000 people.

While the mass influx is bound to have lasting consequences, Turkey is clear it does not want to see the Syrians as permanent residents and refuses to call them refugees.

"We call them Syrians under temporary protection, not refugees," Suphi Atan, head of the foreign ministry's task force in Hatay province, told AFP.

"They are deprived of the right to apply for refugee status. We expect them to voluntarily return to their country once the situation is secure," he said. "But we cannot compel any Syrians to go back."

Initially, the government had described them as "guests" to emphasise the temporary nature of their asylum in Turkey but later dropped the term because "there is no guest status in international law," Atan said.

Some of the Syrians have already applied for asylum in Turkey, Metin Corabatir,

front man

for the UN High Commissioner for Refugees (UNHCR) Turkey Office, confirmed.

But his office, in close coordination with Ankara, had to turn down the asylum requests because the temporary protection status is applicable in international law, he told AFP.

The concept developed in the 1990s when European Union


...the successor to the Holy Roman Empire, only without the Hapsburgs and the nifty uniforms and the dancing...


countries maintained an open-door policy for thousands of refugees who poured in from Bosnia during the 1992-95 war during the breakup of Yugoslavia.

Syrian President Bashir al-Assad's year-long crackdown on anti-regime protestors has left more than 9,000 people dead according to the United Nations


...where theory meets practice and practice loses...


.
Posted by: trailing wife || 04/01/2012 00:00 || Comments || Link || E-Mail|| [342 views] Top|| File under:
Home Front: WoT
14 shot, 2 die in Miami shooting


By Chris Covert
Rantburg.com

A total of 14 individuals were shot, and two died Saturday night in North Miami, Florida, according to local and wire reports.

The shooting began at about 2130 hrs near the Funeraria Latina Emanuel funeral home on West Dixie Highway.

The funeral services were held for Morvin Andre, 21, an alleged petty thief who died attempting to escape Bloomington's store security personnel at the Aventura Mall parking lot March 16th. Police listed the death as a suicide.

The shooting took place as several members of local criminal gangs attended the services for Andre, who apparently had ties to gangs.

Reports say that one individual, identified as a gang member, had touched the deceased body inside the funeral home, and the act was considered disrespectful An argument ensued, which at that point was taken outside.

Several unidentified individuals went to a vehicle at the funeral, drew out assault rifles and handguns, and commenced firing on other presumably gang members.

The two fatalities were two unidentified men, 27 and 43 years old. A five year old girl was also hit in her leg by gunfire.

No one has been detained for the shooting.

Chris Covert writes news for Rantburg.com
Posted by: badanov || 04/01/2012 00:00 || Comments || Link || E-Mail|| [300 views] Top|| File under:
India-Pakistan
14 terrorists killed in Orakzai
ORAKZAI: Army helicopters targeted terrorist hideouts in the Upper Orakzai Agency on Saturday, killing 14 terrorists, sources said. According to official sources, jetfighters pounded terrorist hideouts in Akhunkot area of Upper Orakzai Agency. They said that 14 terrorists were killed in the raids, while their four hideouts were destroyed.

Security forces said that the Pakistan Army was engaging in operations against Taliban led by Hakeemullah Mehsud. Security forces have killed hundreds of terrorists in the ongoing operations, where dozens of security personnel, including an officer, were killed in different clashes.
Posted by: Steve White || 04/01/2012 00:00 || Comments || Link || E-Mail|| [292 views] Top|| File under:
Karachi Korpse Kount
KARACHI: Another eight people lost their lives on Saturday in different parts of Karachi.

In overnight raids across the city, police and rangers arrested as many as 150 suspects, including political workers. The law-enforcement agencies also claim to have recovered heavy cache of weapons from suspects. Situation remained tense due to firing incidents across the city and people preferred to stay indoors and public transport remained off the roads.

Meanwhile, Sindh Home Minister Manzoor Hussain Wassan said some elements were creating law and order situation under the garb of political parties in the city. Talking to a delegation of prominent citizens, he said that he had ordered the police and rangers to take action against the miscreants and arrest them without any discrimination.

A fresh wave of violence gripped Orangi Town and its adjoining areas where as many as seven people were shot dead on Saturday.

Reports revealed that unidentified gunmen killed four people in Banaras, including three of a family. Police said the assailants had opened fired on people at Metro Cinema Bridge, injuring five people. The injured were rushed to Abbasi Shaheed Hospital where three of them succumbed to their injuries. The deceased were identified as Hasan, Waseem and Kamaluddin. Nadir, Jamal and Nadeem sustained bullet injuries.

In another incident, on Banaras Bridge unidentified attackers opened fire on the residents of Orangi Town. Two people, Arif and Kamal, lost their lives, while another five sustained bullet injuries. The firing incidents took place after the killing of two political workers in the surrounding areas of Orangi Town.

In Frontier Colony, another man Sami Kamal was gunned down and several others were wounded.

The funeral prayers of Waseem and Hasan were offered in Liaquatabad and were laid to rest in Paposh Nagar graveyard. A large number of people, including the Muttahida Qaumi Movement leaders, took part in the funeral prayers.

Separately, a coach driver Janan Khan (36) was gunned down near UP Mor. He was a resident of Landhi.
Posted by: Steve White || 04/01/2012 00:00 || Comments || Link || E-Mail|| [303 views] Top|| File under:
Iraq
Iraq Anti-Qaeda Fighter Killed With Wife, Son
[AFP] Unknown

gunnies

rubbed out

a member of the Sahwa anti-Qaeda militia forces along with his wife and son on Saturday north of Storied Baghdad


...located along the Tigris River, founded in the 8th century, home of the Abbasid Caliphate...


in Iraq's Diyala province, a security official said.

"Unknown

gunnies

broke into the house of Atia Khalil, a member of the Sahwa (Awakening) forces in Al-Sadat area, and opened fire on him," killing him, said the official in the Diyala Operations Command.

"The

gunnies

, who were carrying silenced weapons, also killed his wife, and his son," the official said.

The Sahwa are made up of Sunni

rustics

who joined forces with the US military against Al-Qaeda from late 2006, helping turn the tide of the insurgency.
Posted by: trailing wife || 04/01/2012 00:00 || Comments || Link || E-Mail|| [333 views] Top|| File under:
Coordinated attacks in southern Thailand kill 14, injure 340
An update on yesterday's coordinated attacks, including the bombing of a major tourist hotel in another province which was earlier believed to be a gas line explosion.

Suspected Muslim terrorists insurgents staged the most deadly coordinated attacks in years in southern Thailand, killing 14 people and injuring 340 with car bombs that targeted Saturday shoppers and a high-rise hotel frequented by foreign tourists.

The first batch of explosives planted inside a parked pickup truck tore through an area of restaurants and shops in a busy area of Yala city, a main commercial hub of Thailand's southern provinces.

Around 20 minutes later, while onlookers gathered at the scene, a second car bomb exploded, causing most of the casualties. Eleven people were killed and 110 wounded by the blasts.

Col Pramote Promin, spokesman for a regional security agency, said, "This is the worst attack in the past few years. The suspected insurgents were targeting people's lives. They (chose) a bustling commercial area, so they wanted to harm people."

Separately, a blast occurred at a high-rise hotel in the city of Hat Yai, in the nearby province of Songkhla, that officials initially attributed to a gas leak and believed to be unrelated to the attacks blamed on terrorists insurgents.

The midday bombing at the large Lee Gardens Plaza Hotel, where many Malaysian and Singaporean tourists spend their weekends, killed three people and caused about 230 injuries, mostly from smoke inhalation. After inspecting the hotel's underground parking lot, investigators found a severely damaged sedan and a hole created by the explosion.

Regional police chief Lt Gen Jakthip Chaijinda said the Hat Yai incident "is likely related to what happened in Yala and might have been plotted by the same group of insurgents."

Police said when the blast that occurred at the underground level of the hotel, it ruptured the building's cooking gas pipeline, causing a fire that sent smoke up into the upper floors and trapping many people in their rooms until rescuers came. One of the fatalities was identified as a Malaysian tourist.

The hotel was also targeted in 2006, when four people including a Canadian man were killed by six bombs that had been planted on Hat Yai's main street. Hat Yai and the rest of Songkhla province have generally been spared the violence that has wracked the three southernmost provinces.

In Saturday's third incident, suspected Muslim terrorists militants detonated a motorcycle bomb 50 meters away from a local police station in Pattani province's Mae Lan district, injuring one police officer.

The Yala bombings happened on a road that was previously heavily guarded by checkpoints and closed to traffic to ensure safety. But the security was lifted in 2011 after local vendors said the measures harmed their businesses.

Early accounts of the Yala attack cited three blasts with explosives planted in cars and motorcycles but officials later corrected themselves.
Posted by: ryuge || 04/01/2012 00:00 || Comments || Link || E-Mail|| [493 views] Top|| File under:
Syria-Lebanon-Iran
Iranian Minister: Israel Behind Recent Blasts In Syria
Iran's Intelligence Minister Heydar Moslehi said Saturday that according to intelligence obtained by Tehran, Israel was behind a recent series of

kaboom

s in Syria.


Operation Lemony Snickett isn't just for Iran, anymore. Check under your bed and in the closet to make sure you're alone before you go to sleep.
Posted by: trailing wife || 04/01/2012 00:00 || Comments || Link || E-Mail|| [587 views] Top|| File under:
Assad's brutality continues unabated
DAMASCUS/BEIRUT/BAGHDAD: Violence across Syria killed at least seven people yesterday as security forces fired at a Damascus funeral for protesters who died the previous day during demonstrations, monitors said.

Syria's regime declared yesterday it has defeated those seeking to bring it down while reiterating support for a UN-Arab peace plan, as its troops reportedly shelled rebels in the city of Homs.

Meanwhile, forces opened fire as thousands paid tribute to two protesters in the capital's Kfar Sousa district after they were gunned down on Friday during anti-regime rallies, said the Syrian Observatory for Human Rights.

At Kafaroma, in the northwestern region of Idlib, security forces killed a civilian who chanted anti-regime slogans when they arrested his father and brother during a raid, the group said. The town was the site of a massive protest on Friday to denounce the Arab world's inaction in the face of Assad's bloody crackdown on the year-old uprising.

Elsewhere in the same province, scene of fierce clashes between troops and rebels in recent weeks, a civilian and his sister were killed during an assault on the town of Jisr Al-Shughur, said the Observatory.

In the central city of Homs, focus of the embattled Syrian regime's military campaign to crush armed rebels, rocket fire killed a child in the neighborhood of Bayada. Shells pounded the Homs district of Khaldiyeh, where most of the rebels are holed up, at the rate of around one a minute, it added.

Random gunfire killed two civilians in Talbisseh, a town about 10 km from the border with Lebanon, the Britain-based monitoring group said. In Daraa province, where the uprising broke out in March 2011, one soldier was killed in a rebel attack on an armored personnel carrier, triggering clashes between the two sides.

Heavy fighting was also reported at dawn in Jarmana, Damascus province, following hours of clashes in the district of Jobar, according to the monitors.
Posted by: Steve White || 04/01/2012 00:00 || Comments || Link || E-Mail|| [311 views] Top|| File under:
Syria rebels: We'll cease fire if tanks, artillery leave
BEIRUT: Syrian rebels are ready to stop fighting the moment the Syrian army withdraws its tanks, artillery and heavy weapons from opposition areas, a spokesman for Free Syrian Army commanders inside Syria said on Saturday.

"We cannot accept the presence of tanks and troops in armored vehicles among the people. We don't have a problem with the cease-fire. As soon as they remove their armored vehicles, the Free Syrian Army will not fire a single shot," Lt. Col. Qassim Saad Al-Din told Reuters by telephone from Homs.

A rebel officer in Damascus said separately: "When (President Bashar) Assad's gangs stop the shelling and killing of civilians, then our leaders can issue an order to stop operations and we will commit to it to show our good intentions."
Posted by: Steve White || 04/01/2012 00:00 || Comments || Link || E-Mail|| [301 views] Top|| File under:
Syria says revolt over, but army still shooting
That's a good time to shoot, when the other side has been crushed...

BEIRUT - Syria says the year-old revolt to topple President Bashar al-Assad is over, but the army again shelled opposition areas on Saturday and rebels said they would not cease fire until tanks, artillery and heavy weapons are withdrawn.

Washington and Gulf Arab states urged peace envoy Kofi Annan to set a timeline for "next steps" if there is no ceasefire, and Saudi Arabia repeated a call for rebels to be armed. Annan has said neither measure would be helpful.


Certainly not to Pencilneck, and the whole goal of Kofi's mission is to protect Pencilneck. That's why Kofi is going through the UN; Russia and China ginned this mission up. The longer Kofi drags it on, the more time Pencilneck has to stomp the rebels without facing any consequences.

The former U.N. chief's mission has brought no respite in the killings.
Syria also said it would keep its forces in cities to "maintain security" until it is safe to withdraw in line with the peace deal, which Assad has said he accepts.

Annan's plan says the army must stop violence immediately and be the first to withdraw forces.

"We cannot accept the presence of tanks and troops in armored vehicles among the people," a spokesman for Free Syrian Army commanders inside Syria said.

"We don't have a problem with the ceasefire. As soon as they remove their armored vehicles, the Free Syrian Army will not fire a single shot," Lieutenant Colonel Qassim Saad al-Din told Reuters by telephone from Homs.

A rebel officer in Damascus said separately: "When Assad's gangs stop the shelling and killing of civilians, then our leaders can issue an order to stop operations and we will commit to it to show our good intentions."

Despite the violence, Damascus says it has the upper hand.

"The battle to topple the state is over," Syrian Foreign Ministry spokesman Jihad al-Makdissi told Syria TV late on Friday. "Our goal now is to ensure stability and create a perspective for reform and development in Syria while preventing others from sabotaging the path of reform."


By reform, he means keeping Pencilneck in power.

Assad's opponents have not yet formally accepted the plan. They were due to meet the foreign ministers of allied Western powers, including U.S. Secretary of State Hillary Clinton, on Sunday at a "Friends of Syria" conference in Turkey, which provides a safe haven for Syrian rebels.

After Clinton met Gulf foreign ministers in Riyadh on Saturday, they said Annan should set a timeline for unspecified measures should his efforts fail to halt the bloodletting.


A long timeline with lots of 'unspecified' measures...

"Given the urgency of the joint envoy's mission, (U.S. and Gulf ministers) urged the joint envoy to determine a timeline for next steps if the killing continues," a statement said.

Saudi Foreign Minister Saud al-Faisal told a news conference with Clinton: "The arming of the opposition is a duty, I think, because it cannot defend itself except with weapons."


So arm them. You don't need our permission, and you've got plenty of money.

Assad has endorsed Annan's six-point peace plan, which has the U.N. Security Council's unanimous backing, but Western leaders say the 46-year-old Syrian leader has broken similar promises before and must be judged by actions not words.


Of course he endorsed it. Russia and China wrote it.

Syria's Makdissi said Annan, who met Assad in Damascus on March 10, had acknowledged the government's right to respond to armed violence during the ceasefire phase of the peace plan.

"When security can be maintained for civilians, the army will leave, he said. "This is a Syrian matter."


Thus justifying anything Pencilneck wishes to do.

A sustained end to violence by all sides would be supervised by a U.N. team of around 250 monitors, diplomats said.


And nothing shows a spine like a bunch of diplomats monitoring a ceasefire...

Western diplomats say the key to any ceasefire deal lies in the sequencing of the army pullback and ending rebel attacks. They say the opposition won't feel safe negotiating before the army stops shooting, but also note it would be impractical to expect a complete government pullout before rebels respond.

Western and Arab foreign ministers backing Syrians trying to topple Assad will seek clear endorsement of the Annan plan from the Syrian National Council (SNC), although they themselves doubt whether Assad will genuinely try to implement it. There is also little chance they will agree to arm rebels.


To borrow from Rambo, if you don't arm the rebels, you aren't helping...

If Assad fails to keep his word, Annan would have to decide whether to call time and tell the United Nations he has failed to make peace through a "Syrian-led process".

The issue would then return to the U.N. Security Council, with increased pressure on Assad's allies Russia and China, which have endorsed Annan's mission, to get tough with Damascus.


With a strongly-worded message, no doubt...
Posted by: Steve White || 04/01/2012 00:00 || Comments || Link || E-Mail|| [332 views] Top|| File under:
Who's in the News
53
[untagged]
1
al-Qaeda
Bookmark
E-Mail Me
The Classics
The O Club
Rantburg Store
The Bloids
The Never-ending Story
Thugburg
Gulf War I
The Way We Were
Bio
Merry-Go-Blog
Hair Through the Ages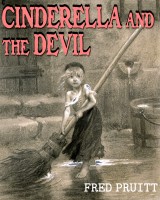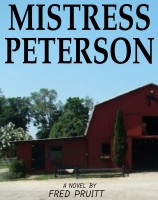 On Sale now!


A multi-volume chronology and reference guide set detailing three years of the Mexican Drug War between 2010 and 2012.

Rantburg.com and borderlandbeat.com correspondent and author Chris Covert presents his first non-fiction work detailing the drug and gang related violence in Mexico.

Chris gives us Mexican press dispatches of drug and gang war violence over three years, presented in a multi volume set intended to chronicle the death, violence and mayhem which has dominated Mexico for six years.
Click here for more information


Meet the Mods
In no particular order...


Steve White
Seafarious
Pappy
lotp
Scooter McGruder
john frum
tu3031
badanov
sherry
ryuge
GolfBravoUSMC
Bright Pebbles
trailing wife
Gloria
Fred
Besoeker
Glenmore
Frank G
3dc
Skidmark
Alaska Paul



Better than the average link...



Rantburg was assembled from recycled algorithms in the United States of America. No trees were destroyed in the production of this weblog. We did hurt some, though. Sorry.
18.232.38.214