Africa North
NATO Air Raids Shake Suburb East of Libya Capital
[An Nahar]

NATO

on Monday carried out fresh air raids east of Libya's capital, destroying a radar base, residents in the neighborhood and JANA state news agency reported.

A radar station in the heart of a residential area was destroyed in Tajura, residents of the eastern suburb told Agence

La Belle France

Presse, adding they heard three loud

kaboom

s and blasts further to the east.

JANA, quoting a military source, said "civilian and military sites" in the area of Tajura had been targeted by NATO raids causing "human and material losses," without providing further details.

Tajura, home to several military installations and radars, has been targeted almost daily by coalition strikes launched on March 19 after a U.N. resolution called for the protection of civilians from the regime of Moammar Gadhafi.

The coalition has been led by NATO since March 31.
Posted by: Fred || 05/17/2011 00:00 || Comments || Link || E-Mail|| [269 views] Top|| File under:
Terrorists kidnap Tizi-Ouzou businessman
[Maghrebia] Terrorists in Algeria's Kabylie region

kidnapped

a civilian on Saturday, El Watan reported on Sunday (May 15th). The 50-year-old proprietor of a marble works was reportedly ambushed Saturday while driving in Boghni, some 30km south of

blood-stained Tizi Ouzou

.

In related news, a Bouira boy was freed early Saturday after spending 13 days in captivity. Kidnappers grabbed the young man near his home in the Kadiria region as he headed to the local fruit and vegetable market.
Posted by: Fred || 05/17/2011 00:00 || Comments || Link || E-Mail|| [315 views] Top|| File under: al-Qaeda in North Africa
Algerian, Libyan terrorists caught in Tunisia
[Maghrebia] Tunisian security services

tossed in the clink

an Algerian and a Libyan on terror charges, TAP quoted the interior ministry as saying on Sunday (May 15th). When the suspects were apprehended Saturday in the Remada region, one threw a grenade at security forces and the other tried to detonate an

boom belt

.

After the men disclosed their weapons caches,

Sherlocks

uncovered guns, ammunition, detonators and TNT in a Matmata cave, another in the mountains of Beni Guedech (Medenine), and a site in Dkhila Toujene (Gabes), the interior ministry said.
Posted by: Fred || 05/17/2011 00:00 || Comments || Link || E-Mail|| [265 views] Top|| File under: al-Qaeda in North Africa
World Court Prosecutor Seeks Gadhafi Arrest Warrant
[An Nahar] The U.N. war crimes court's chief prosecutor said Monday he would seek arrest warrants against Libyan leader Moammar Gadhafi, his son Saif al-Islam and his intelligence head for crimes against humanity.


Good idea! Toss 'em in the same cell as Omar al-Bashir... Oh. Wait.


"Today, the office of the prosecutor requested the
International Criminal Court


... where Milosevich died of old age before being convicted ...


(issue) arrest warrants," Luis Moreno-Ocampo said at a

presser

in The Hague, where the International Criminal Court is based.

The Argentinean prosecutor said there was evidence "that Moammar Gadhafi personally ordered attacks on innocent Libyan civilians".

A panel of ICC judges will now have to decide whether to accept or reject the prosecutor's application, based on his case file.

Moreno-Ocampo announced on March 3 he was opening an investigation into human rights
...which are usually entirely different from personal liberty...
abuses in Libya as the anti-regime revolt entered its fourth month in the North African country.

His investigation targeted eight people, including Gadhafi and three of his sons.

Protests against Gadhafi's four-decade rule began on February 15 with Moreno-Ocampo saying thousands of people have been killed in the violence and around 750,000 people forced to flee, according to U.N. figures.
Posted by: Fred || 05/17/2011 00:00 || Comments || Link || E-Mail|| [266 views] Top|| File under:
Arabia
Yanbu killings: Charges explained
[Arab News] The list of charges leveled against 11 Al-Qaeda

cut-throats

facing trial in a Riyadh court included taking part in a conspiracy along with the perpetrators of the May 2004 terrorist attack in Yanbu, which resulted in the death of five foreigners and a security officer and injuries to 25 citizens and expatriates.

The following were the prime charges:

1) Formation of a terrorist cell to plan the implementation of terrorist crimes that would serve the objectives of Al-Qaeda organization in the Kingdom.

In their confessions, which were authenticated according to Shariah, the defendants said they carried out their terrorist operations to take

Dire Revenge™

of the residents of Fallujah in Iraq from the Americans and the infidels.

2) Participation in planning, preparing and supporting in the execution of the crime of the terrorist attack against secure people in the Yanpet company in Yanbu, terrorize citizens and expatriates through extensive bursts from their machine guns on security guards and pedestrians, confiscation of cars at gunpoint and using them to continue firing and targeting locations where their victims assembled.

The 11 Defendants:

Seven of them are brothers and nephews (Ali, Nasser, Hamza, Suhail, Abdul Aziz, Faisal and Fouad. The four others are: Issa, Majdi, Muhammad and Sultan. All the defendants are Saudis. Five of them are university graduates, five have high secondary school certificates and one is a graduate of a technical college.

The Mastermind:

Mustapha (killed during the terrorist operation) according to the authenticated confessions of the defendants.

1- Went for jihad in Afghanistan in the year 1413 H (1991), stayed there for a year before coming back to the Kingdom.

2- Went to

Perfidious Albion

then Somalia where he got married and stayed for six months.

3- Returned to the Kingdom in 1419h (1999) using a forged Somali passport. He stayed in the Kingdom for a month.

4-Traveled to Yemen where he got married and stayed for four years. He then infiltrated into the Kingdom on foot through the border.

5- He had connections with Al-Fakeeh and Al-Masaari, the two Saudi opposition groups. There was no proof that he had any connection with Al-Qaeda.

Evidence:

1- The arms, ammunition, locally-made bombs, material, electronic documents and cars.

2- Their confessions which were authenticated according to Shariah.
Posted by: Fred || 05/17/2011 00:00 || Comments || Link || E-Mail|| [255 views] Top|| File under: al-Qaeda in Arabia
Yemenis urge ICC action on Saleh
[Iran Press TV] In Yemen, families of victims of the government crackdown on protesters have demanded a clear response from the
International Criminal Court


... where Milosevich died of old age before being convicted ...


on what they call President President-for-Life Ali Abdullah Saleh's


... Saleh initially took power as a strongman of North Yemen in 1977, when disco was in flower...


crimes.

Calling on the court at The Hague in the Netherlands to declare its stance, they said that Saleh has stood by and done nothing as his forces brutally attack and kill anti-government protesters across the country.

According to local reports, more than 300 protesters have been killed and many others injured during

festivities

with riot police and armed forces loyal to the embattled Yemeni president since demonstrations began in late January.

Protesters have demanded the immediate departure of Saleh, who has been in power since 1978.

Since the beginning of anti-government demonstrations, many high ranking politicians, army officers and tribal leaders have defected to the opposition, dealing a heavy blow to Saleh's authority.

The isolated Yemeni president, however, has so far resisted calls to step down and has repeatedly vowed to stay in power until the end of his term in 2013.

Saleh has also rejected mediation efforts by Persian Gulf Arab countries, which offered him total immunity from prosecution in return for his resignation.

Meanwhile,


...back at the Esquimeau village our hero was receiving a quick lesson in aeronautics:...


anti-government protest rallies are being held in major Yemeni cities. There were no reports of

festivities

or casualties.

In the capital, Sana'a, protesters marched to the US Embassy, calling on Washington to stop supporting Saleh.
Posted by: Fred || 05/17/2011 00:00 || Comments || Link || E-Mail|| [275 views] Top|| File under:
Accused in Yanbu massacre go on trial
[Arab News] [Arab News] Eleven Al-Qaeda suspects accused of killing five Westerners during a terrorist operation in the Red Sea industrial city of Yanbu seven years ago went on trial Monday.

Ayed Farhan Al-Shammari, a National Guard officer, who was injured during a gunbattle with the

Death Eater

s, died at Yanbu General Hospital Monday. Twenty-five Saudis and expatriates were also injured during the shootings.

Recalling the details of the incident, an Interior Ministry

front man

said four

gun-hung tough guys

from a 15-member terror cell stormed the headquarters of a Saudi contractor in Yanbu and opened fire on workers indiscriminately.

The

gun-hung tough guys

fled the area when they saw security officers and took refuge in a residential district after seizing cars of citizens by force. Police killed three of the

gun-hung tough guys

and

tossed in the clink

a fourth.

Two Americans, two Britons and an Australian were killed in the attack.

The trial, which opened Monday, was a low-key affair. Anticipation that the

Death Eater

s, who had carried out several terrorist attacks, would be handcuffed when brought for trial proved ill-founded. There were neither handcuffs nor leg-shackles and the defendants appeared before the court wearing simple thobes and seemed to be in excellent medical condition with every sign of having been well-treated.

The trial took place in a large modern hall in the presence of

news hound

s. There was no obvious security above what would normally be present for a court hearing -- just four security officers, and there were no extra police in view to protect the judges.

The 11 defendants sat in the first of four rows while

news hound

s sat just behind them.

The trial began at 10 a.m. with a brief statement by the judge who said the court would look into the case of the terrorist attack on Yanpet company on May 1, 2004. The public prosecutor then read out the charges against the

gun-hung tough guys

involved in the attack.

The judge said the defendants would have the right to appoint a lawyer. If the

gun-hung tough guys

were unable to afford one, the court would appoint a defense lawyer and the state would pay their fees. The

gun-hung tough guys

will also have the right to have a copy of the 48-page legal proceedings.

All the defendants agreed to answer questions in writing and to appoint lawyers to defend them. However,
The all-purpose However...
one of the defendants said he was ready to answer the accusations leveled against him personally.

Immediately after a prayer break with ten of the accused returned to jail, the judge recorded what the

Death Eater

had to say in response to the charges. The four-and-a-half hour hearing concluded at 2:30 p.m. with the presiding judge setting June 13 as the date for the next hearing.
Posted by: Fred || 05/17/2011 00:00 || Comments || Link || E-Mail|| [260 views] Top|| File under: al-Qaeda in Arabia
Massive Demo in Saada to Confirm Support to Yemen Uprising
[Yemen Post] Hundreds of thousands

erupted into the streets

in Yemen's Saada province on Monday in a big demonstration to confirm full support to the continuous popular uprising demanding an immediate ouster of the regime.

A delegation from Hodeida province participated in the protest in which the people condemned the deadly crackdown on the protesters and

rolled their eyes, jumped up and down, and hollered poorly rhymed slogans real loud

calling for ousting the regime and opening trials for killer and corrupt officials.

A few days ago, Saada Governor Faris Mana'a held a

presser

and declared the peaceful support and joining of Saada to the youth-led uprising.

Also, a demonstration was held in Aden province in which thousands of people

rolled their eyes, jumped up and down, and hollered poorly rhymed slogans real loud

urging Saleh to resign immediately and rejecting any initiative giving immunity to the president and his regime from prosecution after leaving office.

In Ibb, thousands of people walked in the funeral of the protesters who were killed last Friday. At least three people were killed and many others injured in gunshots by the pro-government forces and snipers after the prayers.

In the walk, the people condemned the killings and demanded the departure of the regime.

No incidents were reported in any demonstration as the GCC is pushing a seemingly failed power transition initiative.

Rejecting the GCC West-backed initiative after talks with Abdul Latif Al-Zayani, the Secretary General of the GCC, currently visiting Yemen, the opposition urged today Yemen's neighbors and friends to pressure Saleh to resign and stop the illegal ways to quell the protests.
Posted by: Fred || 05/17/2011 00:00 || Comments || Link || E-Mail|| [253 views] Top|| File under:
Major London Road Shut after Bomb Threat from 'Irish Republicans'
[An Nahar] British police received a bomb threat for London from dissident Irish republicans Monday, on the eve of a historic trip by Queen Elizabeth II to Ireland.

The warning heightened tensions after a spike in violence in Northern Ireland and a statement by a top paramilitary group that the British monarch was wanted for "war crimes."

"A bomb threat warning has been received relating to central London today. The threat is not specific in relation to location or time," a Scotland Yard

front man

said.

"We believe the threat is in connection with dissident republican terrorism."

Police closed a major road leading to Buckingham Palace for several hours on Monday but a search found nothing suspicious, while there was also a controlled

kaboom

of a suitcase nearby.

Specialist officers were lowered into a sewer on a winch during the investigation, an Agence

La Belle France

Presse journalist at the scene said.

Coded warnings have been traditionally used by Irish republican groups.

There has been a recent upsurge in republican violence in Northern Ireland, with a policeman killed by a bomb in April, but Scotland Yard said there had been no change in the official threat level.

"The threat level from Irish-related terrorism has not increased and remains at substantial meaning that an attack is a strong possibility. The threat level was raised in September 2010 from moderate to substantial," a statement said.

"This is lower than the overall threat to the UK from international terrorism which remains at severe."

The queen's four-day visit to Ireland is surrounded by a massive security operation amid threats from dissident republicans opposed to any British presence on Irish soil.

Police on both sides of the Irish border have

placed in durance vile

several dissident republican suspects amid fears that such groups will attempt to hijack the queen's visit with an attack.

The Real IRA paramilitary splinter group said the queen was wanted for "war crimes" and was "not wanted on Irish soil", threatening to ensure that she and "her cheerleaders get that message".

It will be first state visit to Ireland by a British monarch since the republic gained independence in 1922. The last British monarch to visit was King George V a century ago.

Security in

Perfidious Albion

and Ireland was already tight as U.S. President Barack B.O. Obama will visit Ireland next week before going on to visit

Perfidious Albion

.
Posted by: Fred || 05/17/2011 00:00 || Comments || Link || E-Mail|| [257 views] Top|| File under:
India-Pakistan
Pakistan arrests senior al-Qaeda operative
PAKISTANI security forces have arrested a senior Al-Qaeda operative, Muhammad Ali Qasim Yaqub - alias Abu Sohaib Al Makki - in the southern port city of Karachi.

"According to preliminary investigations, Al Makki is a Yemeni national and has been working directly under al-Qaeda leaders along Pak-Afghan borders," the military's media wing said yesterday.

"The arrest of Al Makki is a major development in unravelling the Al-Qaeda network operating in the region," it said.
Posted by: tipper || 05/17/2011 13:38 || Comments || Link || E-Mail|| [265 views] Top|| File under:
Frontier Shootout between Pak Army & NATO Helicopter
A NATO helicopter attacked a Pakistani army post near the Afghan border in the Datta Khel area, injuring two Pakistani soldiers, Pak intelligence officers said Tuesday. (Most NATO helicopters in that area are American.) "There were helicopters operating in the border region, and we are aware there has been an incident," said NATO coalition spokesman Lt. Col. John Dorrian. "But we are going to have to assess the situation." The Pak army responded with gun fire and deployed 2 of their own helicopters, but the NATO birds were gone by the time they arrived.
A NY Times article about this incident implies the Pak army fired first.
Posted by: Anguper Hupomosing9418 || 05/17/2011 09:41 || Comments || Link || E-Mail|| [589 views] Top|| File under:
Peace body chief among three killed
[Dawn] Unidentified motorcyclists

rubbed out

leader of a peace committee of
Mohmand
... Named for the Mohmand clan of the Sarban Pahstuns, a truculent, quarrelsome lot. In Pakistain, the Mohmands infest their eponymous Agency, metastasizing as far as the plains of

Beautiful Downtown Peshawar

, Charsadda, and Mardan. Mohmands are also scattered throughout Pakistan in urban areas including

Bloody Karachi

, Lahore, and Quetta. In Afghanistan they are mainly found in Nangarhar and Kunar...
Agency along with his son and a passerby here on Sunday.

Eyewitnesses said that Mohmand peace committee head Aatibar Gul and his seven-year-old son Irfanullah were going when two motorcyclists opened firing on them with Kalashnikov.

Besides Aatibar Gul and his son, a passerby identified as Mirza Khan was also killed in the incident. The assailants managed to escape after committing the crime.

Sources said that Aatibar Gul had shifted to Kota area of the district from his native tribal region after receiving threats from

bad turban

s.

Topi police registered an FIR on the complaint of Sher Baz Khan, a son of

the dear departed

, and started investigation.

In Nowshera, a government high school was blown up in Wattar area on Sunday night.

According to police, the building of government high school Wattar was damaged when explosive planted there went off. No loss of life was reported. The

kaboom

created fear in the surrounding localities.

The residents of the area said that three attackers came to the school on a

cycle of violence

and planted explosives at the building.

Police started a search operation in Wattar, Wale, Ziarat Kaka Sahib, Shna Wana , Hawi camp, Mesri Banda and Zara Mena areas and

nabbed

21 suspected persons. Police also recovered there Kalashnikovs, three Kalakovs, 13 rifles, seven guns and 13 pistols from the

nabbed

suspects.
Posted by: Fred || 05/17/2011 00:00 || Comments || Link || E-Mail|| [298 views] Top|| File under: TTP
Pakistan questions teenager US linked to militants
[Dawn] Pakistani authorities interrogated a teenager on Monday wanted in the United States on charges of financing and supporting the al Qaeda-linked Pak Taliban, local intelligence officials said.

Alam Zeb, 19, was charged in Florida along with his mother and a family friend.

He is the grandson of the imam of a Florida mosque who was

placed in durance vile

in the United States along with his two sons on Saturday on the same charges of creating a network that moved funds from the United States to Taliban supporters in Pakistain.

"He (Zeb) is being interrogated by the security officials at one of their facilities," an intelligence official told

Rooters

.

Zeb, his mother and a family friend all live in Swat


...a valley and an administrative district in the Khyber Pakhtunkhwa Province of Pakistain, located 99 mi from Islamabad. It is inhabited mostly by Pashto speakers. The place has gone steadily downhill since the days when Babe Ruth was the Sultan of Swat...


Valley in the northwest, where the army launched a major operation in 2009 to clear the area of al Qaeda-linked

cut-thoat

s.

The college student denied any links with the

turban

s.

Zeb said his grandfather, Pak-born American Hafiz Muhammed Sher Ali Khan, 76, had sent money back to Pakistain only to help poor relatives rebuild their houses damaged in fighting in Swat between the army and Pak Taliban.

Some money was used to renovate a religious school, Zeb said.

Pak officials said they had not received any US request to help track down the three suspects in Pakistain.

The charges were made public as US relations with Pakistain have become strained over the US raid that killed al Qaeda leader the late Osama bin Laden


... who has made the transition back to dust...


in Pakistain on May 2.

His presence in a garrison town near Islamabad raised suspicions that Pak security agencies were aware of his hideout, where one of his widows said he lived for five years.

Pakistain has welcomed his death as a big step against militancy but it is angry over "unilateral" US action it says has violated its

illusory sovereignty

.
Posted by: Fred || 05/17/2011 00:00 || Comments || Link || E-Mail|| [260 views] Top|| File under: Govt of Pakistan
Gunmen Slay Saudi Diplomat in Karachi
[An Nahar] A Saudi diplomat was killed in a drive-by shooting near the consulate in

Bloody Karachi

on Monday, the second attack on Saudi interests in Pakistain's biggest city in less than a week, officials said.

The motive of the attack was not immediately clear, but authorities said they were investigating whether it was connected to the death of Saudi-born the late Osama bin Laden,


... who is no more...


who was killed by U.S. forces in Pakistain on May 2.

An official from the media section of the Saudi embassy identified the man as a Saudi diplomat.

Bloody Karachi

police named him as Hassan al-Khatani.

Pak police told Agence

La Belle France

Presse that the Saudi had been driving a vehicle with diplomatic plates when two

cycle of violence

riders unleashed a hail of gunfire at a crossroads in the city's upmarket Defence neighborhood.

"The consulate employee died of multiple bullet wounds on the spot," said Fayaaz Leghari, the police chief of southern province Sindh, of which

Bloody Karachi

is the capital.

"The attackers

decamped

on the
cycle of violence," he added.

"At this moment, we can't say who killed him," Leghari said.

Provincial home ministry official Sharfuddin Memon identified the dead man as a junior officer at the consulate.

"We are investigating if it was linked to the Abbottabad operation or was an isolated incident," he said.

From its side,

Soddy Arabia

condemned the attack as "criminal."

"The kingdom strongly condemns the criminal attack that targeted one of its members, Hasan al-Khatani, who was treacherously assassinated while on his way to work," said a foreign ministry official, quoted by SPA state news agency.



Soddy Arabia

had asked the Pak authorities "to tighten their security measures around the consulate in

Bloody Karachi

and the Islamabad embassy, and on their staff," said the unnamed official.

"The foreign ministry is continuing its investigations in coordination with Pak authorities," SPA reported.
Posted by: Fred || 05/17/2011 00:00 || Comments || Link || E-Mail|| [251 views] Top|| File under: al-Qaeda in Pakistan
Iraq
Iraq prison break an inside job- security source
[Asharq al-Aswat] A senior Iraqi security source described the security breach that occurred in a counter-terrorism prison at the Interior Ministry compound in Rusafa, Storied Baghdad


...located along the Tigris River, founded in the 8th century, home of the Abbasid Caliphate...


, last week, as the "most serious so far". He placed responsibility for the incident on the security agencies affiliated with the Ministry of Interior, and also blamed them for the security breach which happened last month at the council of Salah al-Din province in Tikrit, the province of former Iraqi Prime Minister Saddam Hussein. This incident led to the deaths of nearly 60 people, including members of the provincial council.

The source, a senior officer in the Iraqi army, met Asharq Al-Awsat in Arbil yesterday, and said "intelligence information was available to the security services, whether from the military or the police, suggesting that there would be a major operation carried out by an al-Qaeda offshoot, to rescue their

jugged

leaders in the counter-terrorism prison in Rusafa. However,
The contradictory However...
the [security services] did not take any serious action. The prison is located in the Interior Ministry compound, and this is considered more fortified than the Green Zone. This raises our surprise and doubts, and it is our belief that there was collusion in the implementation of this dangerous operation, which reveals the weakness of the security services".

During an attempted escape from a prison in central Storied Baghdad last week, eight

coppers

were killed, including four officers, in addition to ten prisoners affiliated to al-Qaeda, some of whom plotted the deadly attack that targeted the "Our Lady of Deliverance" church in Storied Baghdad last October, which resulted in the deaths of more than fifty people.

The counter-terrorism prison incident involved a number of al-Qaeda figures, including the so-called 'governor of Storied Baghdad', Hudhayfah Batawy. This incident came "as a reaction planned by elements of the organization in response to the killing of al-Qaeda leader the late Osama bin Laden


... who has won the race to that place where we all eventually end up...


", according to a statement from an Iraqi security official, pointing out that "this prison housed leaders of al-Qaeda who were sentenced to death".

The senior officer in the Iraqi army was surprised by the operation, in which the tight security of the Interior Ministry compound was breached, and guns,

kaboom

s and bombs entered the prison. This led to the death of Muayad al-Salah, a senior counter-terrorism officer, who was shot in the head. Another lieutenant colonel was killed, while another colonel was injured, in an operation aiming to rescue terrorist leaders including Hudhayfah Batawy. The source pointed out that "the media statements issued from the security agencies about this operation were ridiculous, they were like a screenplay from a poor film. The agencies responsible did not reveal the reality of how this operation was implemented, namely that it was conducted in collusion with certain devices within the Interior Ministry, and the attackers. How else can the security officials explain the entry of the attackers into the fortified compound so easily, and how they gained control of a prison for hardened criminals?"

The Iraqi officer went on to say that "what has been said about the prisoners themselves obtaining weapons and hand grenades inside the prison is untrue. These weapons and grenades were brought into the prison by the attackers, with the complicity of guards and the security apparatus protecting the Interior Ministry compound. There must be an impartial investigation to reveal the facts to the Iraqis". He warned of "the lack of intelligence coordination between the security services, the loyalty of each security apparatus towards its political or ideological views, and security agencies working for political purposes. All this led to the incident, which is a victory for the forces of terrorism".

According to the account of the security services at the time, the operation, led by Batawy, began when a lieutenant began an interrogation process, intending to find out about a recent series of

liquidation

s in Storied Baghdad, and the possibility that these were linked to al-Qaeda reprisals for the death of Bin Laden.

A security source said that "the cell door was opened for the group [to be interrogated], and Batawy was able to grab a gun and hold the officer hostage, before others were able to leave their cells and go out to the prison yard". He added that "the group gained access to the office of lieutenant colonel Muayad al-Salah, and killed him with a bullet to the head. Another lieutenant colonel was killed, and another injured".

He pointed out that "the group managed to seize various weapons and hand grenades inside the prison, after

festivities

with prison guards", in which four members of the police were killed. Five of the prisoners "managed to hijack a military vehicle in an attempt to escape, but the rapid-reaction forces killed all of them", according to the same source.

Regarding the reason for the lack of implementation of the death sentences issued by the Iraqi judiciary against these criminals, the Iraqi military officer said yesterday that "there are hundreds of criminals on death row whose sentences have not been carried out, and this is because political factions use them as bargaining chips in negotiations". He revealed that "there are some political parties negotiating for the release of some al-Qaeda leaders, in what they called a 'process of national reconciliation'. This is dangerous, and threatens the judiciary, stability and security".

With regards to the operation carried out by al-Qaeda

Orcs and similar vermin

in Salah al-Din province last month, which targeted the headquarters of the provincial council in Tikrit, killing 58 people including members of the council, the Iraqi officer said that: "this operation was carried out by two individuals, as a result of a genuine security breach by some

coppers

assigned to protect the provincial council, thus facilitating the terrorist operation". He explained that "the

Orcs and similar vermin

were armed with heavy machine guns and dozens of grenades that were not available to the security forces, who only carry Kalashnikov machine guns of limited performance. I would emphasize that the arms capacity of the

Orcs and similar vermin

is much better than the arms of our military or security".

He pointed out that "there is a public conflict between the organs of the Ministries of Defense and Interior, where the Ministry of Interior ignore intelligence information which we in the Ministry of Defense provide them with. They also refuse to provide us with the information they receive, and this is the result of political loyalties and sectarian interests, which dominate the military and interior institutions".
Posted by: Fred || 05/17/2011 00:00 || Comments || Link || E-Mail|| [266 views] Top|| File under: al-Qaeda in Iraq
Iraqi Christian's Head Cut Off After $100,000 Ransom Demand
[An Nahar]
Insurgents killed and mutilated a Christian construction worker whom they had kidnapped over the weekend and demanded $100,000 in ransom, Iraqi police and medical officials said on Monday.

Ashur Issa Yaqub, a 29-year-old Chaldean Christian, had been snatched on Saturday in the oil-rich ethnically-mixed northern city of Kirkuk,


... a thick stew of Arabs, Turkmen, Kurds, and probably Antarcticans, all of them mutually hostile most of the time...


and is survived by his wife and three children.

"A police patrol found the body of the young Christian man, his head was almost completely cut off," said Kirkuk provincial police chief Major General Jamal Taher Bakr, adding that he believed al-Qaeda

gun-hung tough guys

were behind the gruesome killing.

Provincial health Chief Sadiq Omar Rasul confirmed the details, and added that the body "carried traces of torture and the bites of dogs."

A local police officer, speaking on condition of anonymity
... for fear of being murdered...
, said that Yaqub had been found with his head "almost cut off fully, his legs and arms tied together, and his clothes covered in blood."

The kidnappers had demanded $100,000 for Yaqub's release. The average daily wage for a construction worker averages to around 25,000 Iraqi dinars ($21).

Kirkuk, the capital city of the eponymous oil-rich province, is at the center of a tract of disputed territory claimed by central government authorities in Storied Baghdad


...located along the Tigris River, founded in the 8th century, home of the Abbasid Caliphate...


and Kurdish regional authorities in Arbil.
Posted by: Fred || 05/17/2011 00:00 || Comments || Link || E-Mail|| [333 views] Top|| File under: al-Qaeda in Iraq
Israel-Palestine-Jordan
Israel Forces Malaysian Aid Ship to Withdraw, Fires Warning Shots
[An Nahar] Israeli naval forces fired warning shots Monday at a ship carrying aid to

Gazoo

as it approached the shore, forcing it to withdraw to Egyptian waters, the vessel's Malaysian organizer told Agence

La Belle France

Presse.

"The MV Finch, carrying sewage pipes to

Gazoo

, had warning shots fired at it by Israeli forces in the Paleostinian security zone this morning at 0654 Jordan time (0354 GMT)," said Shamsul Azhar from the Perdana Global Peace Foundation.

"The vessel was in the Paleostinian security zone, about 400 meters from the

Gazoo

shoreline, when they were intercepted by Israeli naval forces," he told AFP, adding it was now anchored 30 nautical miles away in Egyptian territory.

The Perdana Foundation is helmed by former Malaysian premier Mahathir Mohamad, an 85-year-old firebrand who was a strident critic of the West and Israel over the Paleostinian issue during his two decades in power.

The organization was also involved in the first "Freedom Flotilla", a 2010 attempt to break the Israeli embargo on

Gazoo

which ended in disaster when naval commandos raided the aid ships, killing nine Turks on board one of them.

Perdana Foundation officials said the MV Finch left the Port of Piraeus in Greece on May 11 for

Gazoo

, carrying plastic pipes to help restore the "devastated" sewage system in

Gazoo

.

Alang Bendahara, a Malaysian journalist on board, told AFP that in a dramatic encounter, Israeli naval ships stopped the vessel with a volley of gunfire as it approached the shore.

"The Israeli naval vessel fired a warning shot at us upon approaching and asked us to leave the waters but the ship's captain refused and the Israelis fired again, circling the MV Finch before firing twice more," he said.

"At that point they threatened the ship's captain that they would board the vessel and we were forced to turn back, it was lucky that no one was injured," he added.

Alang said the ship's propellers then got stuck in fishing nets but that it managed to move away shortly after.

"Two Egyptian naval vessels were monitoring us and they escorted us once we were in Egyptian waters," he said.

"They have now boarded our vessel and are inspecting our cargo to make sure there is nothing illegal onboard. They will be escorting us to the port of al-Arish because they say they will detain the ship."

The journalist said there were 12 people on board the vessel -- seven Malaysians, two Irish, two Indians and a Canadian -- including anti-war activists and journalists.

Foundation officials said the MV Finch is not part of an international aid flotilla which plans to set sail for the

Gazoo

Strip in June.

Last month, Israeli Foreign Minister Avidgor Lieberman condemned the new convoy, dubbed "Freedom Flotilla II," as aimed solely at harming his country.

Since the 2010 flotilla incident, Israel has loosened some of the restrictions on imports into

Gazoo

and exports from the coastal enclave, but aid vessels are routinely diverted to Ashdod in Israel or Egyptian ports.

The Perdana Foundation sent volunteers on the first aid flotilla operation, and also sponsored part of the cost of the mission.
Posted by: Fred || 05/17/2011 00:00 || Comments || Link || E-Mail|| [263 views] Top|| File under: Hamas
Southeast Asia
Thai ranger wounded in attack on military outpost
A Thai soldier was seriously wounded when terrorists militants attacked a special force outpost in Yala province on Tuesday morning. Police said gunmen on two passing motorcycles riddled the post with bullets from automatic weapons and then fled. The wounded man, identified only as Ranger Phaibul, took was hit several times and was taken to Yala hospital.
Posted by: ryuge || 05/17/2011 04:51 || Comments || Link || E-Mail|| [270 views] Top|| File under:
Syria-Lebanon-Iran
Iranian forces in Syria to help al-Assad- opposition
[Asharq al-Aswat] An oppositionist based in Ahvaz has stated to Asharq Al-Awsat that members of Iran's Revolutionary Guards Corps were sent to Syria to break up the protests there, after the Iranian Revolution guide issued instructions to support the regime of Bashir al-Assad.

Nasir Jabr, head of the press office of the Arab Struggle Movement for the Liberation of Ahvaz in western Iran, said that the Iranian Revolutionary Guards personnel deploy in many Syrian cities, including Damascus
...The City of Jasmin is the oldest continuously-inhabited city in the world. It has not always been inhabited by the same set of fascisti...
, Baniyas, and Latakia to closely follow the escalating events in Syria. He added that the Revolutionary Guards Corps have been training Syrians loyal to the regime of Bashir al-Assad in Iran since 2009.

Jabr said: "The Revolutionary Guards Corps currently provides the latest military training for the forces of Bashir al-Assad and helps them with tactics to bring the protests in Syrian cities under control."

Speaking to Asharq Al-Awsat in a telephone interview, Jabr said a lot of reports indicate that Syrian army and

coppers

and men recently went to Iran where they were housed at the Imam Ali Camp of the Revolutionary Guards Corps in the north of the Iranian capital Tehran.

He added that a military unit of the Revolutionary Guards Corps' Qods Force went to Syria acting on instructions from Iranian Guide Ali Khamenei to support the regime of Bashir al-Assad. He noted: "The Tehran regime knows very well that downfall of Bashar will pose a grave danger to the regime of the clergymen in Iran. Therefore, Iran works to ensure that its regime will stay, not to serve Syria's interest."

The Ahvaz-based source expressed his astonishment at Iran's stand toward the Arab revolutions. He said at a time when Tehran criticized the Peninsula Shied forces' role in preserving security in Bahrain and when the Iranian regime denounced foreign intervention in Libya, Iran now sends military forces of the Revolutionary Guards Corps to Syria to help the Syrian regime suppress the popular demonstrations in Syria.

For two months, Syria has been rocked by increasingly deadly demonstrations against close to five decades of rule by the Alawite-controlled Baath party.

Meanwhile Syrian authorities freed several dissidents, including prominent opposition figure and former MP Riad Seif and rights activist Catherine Talli, human rights


...which often intentionally defined so widely as to be meaningless...


groups said.

They were released two days after Information Minister Adnan Mahmud said a "national dialogue" would be launched with opposition figures as part of efforts by the government to forge ahead with reforms.

More than 850 people, including

women and kiddies

, have been killed and at least 8,000

tossed in the clink

as security forces cracked down on the protest movements, according to rights groups.
Posted by: Fred || 05/17/2011 00:00 || Comments || Link || E-Mail|| [310 views] Top|| File under: Govt of Iran
Rights Group: Mass Grave Discovered in Syria's Daraa
[An Nahar] A mass grave was discovered on Monday in the southern Syrian town of Daraa, at the heart of protests roiling the country for two months and virtually shut off from the outside world, an activist told Agence

La Belle France

Presse by telephone.

"The army today allowed residents to venture outside their homes for two hours a day," said Ammar Qurabi, of the National Organization for Human Rights in Syria.

"They discovered a mass grave in the old part of town but authorities immediately cordoned off the area to prevent residents from recovering the bodies, some of which they promised would be handed over later," he said on the phone from Cairo.

Qurabi said the Syrian regime must bear full responsibility for the crimes committed against "unarmed" citizens and urged the international community and civil society to pressure it to stop the "brutal repression" of its people.

He said he did not know how many people were buried in the mass grave.
Posted by: Fred || 05/17/2011 00:00 || Comments || Link || E-Mail|| [275 views] Top|| File under: Govt of Syria
More Syrians Cross into Northern Lebanon
[An Nahar] Around 300 Syrians, including several

maimed

people, crossed the illegal Munjaz Noura crossing into

Leb

's northern district of Akkar on Monday to escape the violence in Syria, Voice of

Leb

radio station reported.
Among the injured was a woman who was taken to Rahhal hospital in the area, VDL said.

Hundreds of Syrians this month have poured into northern

Leb

on foot from villages near the border, bringing with them mattresses and other basic provisions.

Human rights activist Mustafa Osso said eight people have been killed because of violence in the Syrian border town of Tall Kalakh where witnesses reported hearing crackling gunfire and

kaboom

s.

Osso said that six people were killed on Sunday and two others -- including a soldier -- died in

Leb

after crossing the border for treatment.

He said military operations were continuing in the town on Monday.

The latest development came as the Lebanese army command said that the military deployed heavily along the border with Syria in the north and carried out patrols and erected checkpoints to prevent infiltration from both sides of the border.

The communiqué warned against attempts to target security in the area and put the lives of citizens on both sides of the border at risk, saying it would take legal measures against violators.

Meanwhile,


...back at the secret hideout, Scarface Al sneeringly put his proposition to little Nell...


dozens of Syrians who

decamped

violence in their home towns gathered on the Lebanese side of al-Boqayah, an illegal crossing on the Syrian-Lebanese border in north

Leb

, to demand the fall of Syrian leader Bashir al-Assad's regime.

"The people want the fall of the regime," chanted the group, as Lebanese troops looked on.

"We don't love you, Bashar," and "Tall Kalakh, have no fear, we are with you," they shouted.
Posted by: Fred || 05/17/2011 00:00 || Comments || Link || E-Mail|| [268 views] Top|| File under: Govt of Syria
Who's in the News
47
[untagged]
8
Govt of Pakistan
4
Govt of Iran
3
Govt of Syria
2
Hezbollah
2
al-Qaeda in Iraq
2
al-Qaeda in Arabia
2
al-Qaeda in North Africa
1
TTP
1
al-Qaeda in Pakistan
1
Govt of Sudan
1
Hamas
Bookmark
E-Mail Me
The Classics
The O Club
Rantburg Store
The Bloids
The Never-ending Story
Thugburg
Gulf War I
The Way We Were
Bio
Merry-Go-Blog
Hair Through the Ages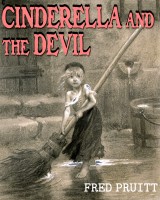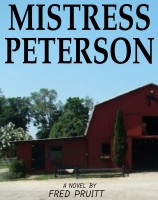 On Sale now!


A multi-volume chronology and reference guide set detailing three years of the Mexican Drug War between 2010 and 2012.

Rantburg.com and borderlandbeat.com correspondent and author Chris Covert presents his first non-fiction work detailing the drug and gang related violence in Mexico.

Chris gives us Mexican press dispatches of drug and gang war violence over three years, presented in a multi volume set intended to chronicle the death, violence and mayhem which has dominated Mexico for six years.
Click here for more information


Meet the Mods
In no particular order...


Steve White
Seafarious
Pappy
lotp
Scooter McGruder
john frum
tu3031
badanov
sherry
ryuge
GolfBravoUSMC
Bright Pebbles
trailing wife
Gloria
Fred
Besoeker
Glenmore
Frank G
3dc
Skidmark
Alaska Paul



Better than the average link...



Rantburg was assembled from recycled algorithms in the United States of America. No trees were destroyed in the production of this weblog. We did hurt some, though. Sorry.
34.238.190.122