Afghanistan
Five Child Would-be-Suicide Bombers Arrested
[Tolo News] Five young would-be-

jacket wallah

s were

tossed in the clink

before carrying out their deadly attacks, Afghan National Directorate of Security (NDS) said on Saturday.

National security officials said the would-be-suicide bombers are all under thirteen.

In the primary investigations the young would-be-suicide bombers have confessed to having been trained in Speen Jomat Madrasa, religious school, in

Beautiful Downtown Peshawar

city of Pakistain.


Hmmm...tough extra credit program they got there.


Addressing

news hound

s in a conference NDS Spokesperson said four of the kids are from

Pashtun-infested Logar

province and one other is from Ghazni province.

The kids were told to target foreign forces stationed in their provinces, officials said.

"They are four kids and all of them are under thirteen," NDS Spokesperson Lotfullah Mashal said.

One of the kids said "I was told if you refuse to carry out a

suicide kaboom

, we wouldn't spare you.


Wouldn't spare him... what? Whatever it is, it doesn't sound like teacherly kindness is involved.

I agreed and told them it is okay."

Mr Mashal said the Taliban's use of kids to step up their deadly attacks is an indication that they have lost their men.

"Majority of young Afghan Taliban who came to understanding have left their side and now they are left with no choice other than using young children to continue their

Death Eater

activities," Mr Mashal said.

Mr Mashal viewed the death of the late Osama bin Laden


... who used to be alive but now he's not...


in Pakistain as a big gain and called on the international community for more efforts to target other al-Qaeda leaders.
Posted by: Fred || 05/08/2011 00:00 || Comments || Link || E-Mail|| [490 views] Top|| File under: Taliban
6 Suicide Bombers Killed, Many Injured in Kandahar Gun Battle
[Tolo News] Six

jacket wallah

s have been killed and 29 people, including military and civilians have been hurt in on going Kandahar

shootout

erupted Saturday afternoon, Kandahar Govenor said.

Several government buildings including Governor's compound, Traffic Police and intelligence Departments have been under a series of

Death Eater

attacks.

The

shootout

erupted in the afternoon today and sporadic shootings could be heard around Kandahar city.

Clashes between

cut-throats

and the

Afghan cops

still continues.

Doctors in Kandahar Maiwand Hospital told TOLOnews

news hound

that 12

maimed

people were admitted to the hospital.

Officials have yet to comment on the condition and identity of the

maimed

.

A TOLOnews

news hound

in Kandahar said that a series of

kaboom

s targeting government buildings have happened, but it's not clear whether they were

suicide kaboom

s.

The

shootout

has been called the first after the Taliban declared the beginning of their spring attacks in the country.

The firefight started after a number of armed

cut-throats

stormed Kandahar Traffic Police Department building and opened small arms fire at the National Security Department, a security official said seeking anonymity.

Security officials and military vehicles have been dispatched to the

shootout

site and the area has been cordoned off.

Primary reports suggested that

NATO

troops have also taken part in the counterattack along with

Afghan cops

.

Military choppers have been seen circling over the city.

The Taliban Spokesman Qari Yusuf Ahmadi has said a number of Taliban fighters have targeted four government buildings in Kandahar city and have inflicted casualties to the government side.

The incident happens as the Taliban a couple of days ago declared the commencement of their spring attacks in Afghanistan.

In a statement the Taliban warned civilians to stay away from government and foreign institutions, that may be the main targets of their attacks.
Posted by: Fred || 05/08/2011 00:00 || Comments || Link || E-Mail|| [276 views] Top|| File under: Taliban
Africa Horn
Iran saves UAE tanker from pirates
[Iran Press TV]
The Iranian Navy's 14th fleet of warships has thwarted an attempt by pirates to hijack an oil tanker belonging to the United Arab Emirates.

The UAE-flagged oil tanker was sailing from Bahrain to the Red Sea when it was attacked by two pirate boats, Press TV has learned.

The Iranian Navy's warship came to the Emirati tanker's aid in response to a distress call by the tanker.

The pirates were forced to retreat and the tanker continued on its way.

In line with international efforts against piracy, the Iranian Navy has been conducting anti-piracy patrols in the Gulf of Aden since November 2008 in order to safeguard merchant containers and oil tankers owned or leased by Iran or other countries.

The Gulf of Aden, which links the Indian Ocean with the Suez Canal and the Mediterranean Sea, is a strategic energy corridor, particularly because the Persian Gulf oil is shipped to the West via the Suez Canal.

Despite patrols by EU,

NATO

and several other countries,

Somali pirates

have hijacked dozens of ships in recent years and have taken in tens of millions of dollars in ransoms.

Iranian vessels have foiled seven piracy attacks since the start of the new Persian Year (March 21, 2011).
Posted by: Fred || 05/08/2011 00:00 || Comments || Link || E-Mail|| [279 views] Top|| File under: Govt of Iran
Africa North
6 Christians Killed at Cairo Church
Cairo, Egypt (CNN) -- At least six people were killed and 120 injured in sectarian clashes outside a church in Cairo on Saturday, officials said.

A group of Muslim Salafists attacked the Saint Mena Coptic Orthodox Church. Gunfire rang out as people sprinted for cover.

Egyptian Interior Ministry spokesman Alla Mahmoud said in a statement that six people were killed and 120 injured. He said the clashes were sparked by reports of a Christian woman who married a Muslim man and was allegedly being held inside the church.

State TV, citing a source at the Health Ministry, said that eight people died and 144 were wounded in the violence.

Nearby, firefighters responded to a blaze at the Saint Virgin Mary's Coptic Orthodox Church. Hundreds of residents stood outside as it burned and two men were seen jumping from a window of the building. Authorities sent soldiers and police to help secure the area.
Posted by: Steve White || 05/08/2011 13:40 || Comments || Link || E-Mail|| [261 views] Top|| File under:
Libyan revolutionaries bitch about NATO
[Iran Press TV] NATO


...the North Atlantic Treaty Organization. Originally it was a mutual defense pact directed against an expansionist Soviet Union. In later years it evolved into a mechanism for picking the American pocket while criticizing the style of the American pants...


forces fail to stop an assault on four large oil storage containers near the strategic and besieged Libyan city of Misratah.

Aircraft operated by pro-Qadaffy forces dropped bombs on the storage tanks and damaged another four containers in the process.

Revolutionary forces say they warned NATO about the planes before the Arclight airstrike, but they received no response.

Pro-Qadaffy forces used small planes in their overnight attack in Qasr Ahmed close to the port.

"Four tanks were totally destroyed and huge fire erupted which spread now to the other four. We cannot extinguish it because we do not have the right tools,"

Rooters

quoted opposition

front man

Ahmed Hassan as saying.

Government forces have bombarded Misratah over the past several weeks, attempting to prevent supplies from reaching the port.

Last month, the head of the opposition's armed forces, Gen. Abdul Fattah Younis, told

news hound

s in Benghazi that NATO's inaction had allowed government troops to advance and kill people in Misratah and other cities.

Younis also threatened to ask the United Nations


...what was originally a diplomatic initiative trying to edge its way into legislative, judicial, and executive areas...


Security Council to suspend the NATO mission in Libya if the military alliance does not do "its work properly."

Critics, however, accuse the West of hypocrisy over the offensive in Libya, along with its silence towards the brutal crackdowns on similar anti-regime movements elsewhere in the Arab world, such as in Bahrain,

Soddy Arabia

and Yemen.
Posted by: Fred || 05/08/2011 00:00 || Comments || Link || E-Mail|| [407 views] Top|| File under:
Gaddafi forces, rebels clash near Tunisia border
[Emirates 24/7] Artillery rounds fired by forces loyal to Libya's Muammar Qadaffy fell in Tunisia on Saturday as fighting broke out near the border between Libyan soldiers and anti-Qadaffy rebels.

Schools were evacuated and residents scurried for safety in the Tunisian frontier town of Dehiba, which has been hit repeatedly by stray shells in recent weeks as the Libyan rivals fight for control of a nearby border crossing.

Fighting has intensified in Libya's Western Mountains region as Qadaffy loyalists and rebels, backed by

NATO

bombing, reach stalemate on other fronts in the war over Africa's third biggest oil producer.

Billows of dust and rock marked where at least four projectiles struck on the Tunisian side.

The battle is for control of the Dehiba-Wazzin border crossing, which gives the rebels a road from the outside world into strongholds in the Western Mountains region where they are fighting to end Qadaffy's rule of more than four decades.

The crackle of small arms could be heard from about 4 km (2.5 miles) inside Libya, where rebels and loyalists exchanged fire, but the border post remained open -- most of the cars carrying refugees fleeing the fighting.

"We are very afraid. The missiles are falling right around us, we don't know what to do," said Tunisian Mohammed Naguez, a resident of Dehiba. "Our children are afraid. The Tunisian authorities have to stop this."

Although the rebels hold the Dehiba-Wazzin border point, Qadaffy's forces are in charge of a far bigger one to the north.

Most of the people in the Western Mountains belong to the Berber ethnic group and are distinct from other Libyans.

They rose up two months ago and say towns such as Zintan and Yafran are under repeated bombardment from Qadaffy's forces, running short of food, water and medicine.

Rebels have been aided by NATO Arclight airstrikes against loyalist heavy weaponry, but it has not been enough to give them a decisive edge.

Last week, fighting at the Tunisian border crossed into Dehiba itself, drawing furious protests to Libya from Tunisia's authorities. Tunisian soldiers set up blockades and patrolled inside Dehiba on Saturday after the fighting resumed.

More than 30,000 Libyan refugees have crossed from the Western Mountains into Tunisia, where many are being hosted by local families.

Sympathy for the Libyan rebels tends to be strong in Tunisia, where the ousting of an authoritarian president in January after 23 years in power sparked uprisings in Libya and across the Arab world.

Western powers are trying to go beyond the NATO bombing campaign against troops loyal to Qadaffy to find other ways of helping an uprising that prised eastern Libya from his control but then stalled.

The bombing and imposition of a no-fly zone, both intended to protect civilians, have not prevented scores being killed in government attacks on remaining pockets of rebellion in western Libya, notably the besieged cities of Misrata and Zintan, in the Western Mountains.

Amnesia Amnesty International said on Friday that indiscriminate attacks on Misrata, including the use of snipers, cluster bombs and artillery in civilian areas, might amount to war crimes.
Posted by: Fred || 05/08/2011 00:00 || Comments || Link || E-Mail|| [274 views] Top|| File under:
Pro-Gaddafi tribal chiefs call for 'amnesty'
[Al Jazeera] Libyan tribal chiefs have urged a general amnesty for all fighters engaged in the uprising against Muammar Qadaffy, even as rebels warn of an impending assault on the western city of Misrata.

In a meeting that ended in Tripoli late on Friday evening, the National Conference for Libyan Tribes called for a "general amnesty law which will include all those who were involved in the crisis and took up arms".

"The general amnesty law is a means of laying the path ahead for a new era of peace and forgiveness," it said in a statement. No timetable for, nor details on, the proposed law were mentioned.

The statement also referred to opposition fighters as "traitors" and pledged that tribal leaders would not "forsake" or "abandon" Qadaffy.

The statement goes on to call for towns "hijacked" by opposition fighters to be "liberated".

"The conference also calls all Libyan tribes neighbouring the towns and cities hijacked by

gang

s to move peacefully in popular marches to liberate those hijacked towns, disarming the armed rebels," it said.

Moussa Ibrahim, a government

front man

, said that the tribal leaders at the conference represent tribes from across the country, including those from the rebel-held east.

Clashes continue between pro- and anti-government forces, however, and on Saturday at least four shells were reported to have fallen on the Tunisian side of Libya's western border,

Rooters

reported.

Anger at international funding
The Libyan government, meanwhile, has reacted angrily to a decision by several countries to provide funding to Libya's opposition fighters, terming a plan to use assets frozen abroad as tantamount to "piracy".

Khaled Kaim, the country's deputy foreign minister, rejected international efforts to set up the fund, which is intended to provide pro-democracy forces with support in their fight against Libyan leader Qadaffy.

"Libya still, according to the international law, is one sovereign state and any use of the frozen assets, it's like piracy on the high seas," Kaim said on Friday.

The fund, agreed to at a meeting of the International Contact Group on Libya on Thursday, is aimed at giving opposition forces an emergency lifeline in the absence of a source of financing. Oil exports from the country's opposition-held east have virtually ground to a halt in recent days.

Initially, the fund will receive international donations, with Franco Frattini, the Italian foreign minister, saying that $250 million is already immediately available in the form of humanitarian aid.

The opposition could also get access to blocked Libyan assets worth $60 billion in Europe and the United States, but Alain Juppe, the French foreign minister, has warned that this route "poses legal problems".

Juppe did say, however, that the new fund seeded with international donations could be operational "within weeks".

Wealthy Arab states such as Kuwait and Qatar have pledged to be major donors to the fund, and on Friday Barack B.O. Obama, the US president, called Sheikh Sabah al-Ahmad Al-Sabah, the Kuwaiti emir, to discuss the situation in Libya and to thank him for his country's $180 million pledge of assistance.

The funds are still far less than the $3 billion sought by the opposition, but their Benghazi-based Transitional National Council (TNC) said that figure represents a "six month budget".

Misrata fears
Even as tribal leaders called for the amnesty law, pro-democracy forces in the western town of Misrata said that they were bracing themselves for a ground assault by troops loyal to Qadaffy.

Suleiman Fortiya, the Misrata representative on the TNC, warned on Friday that pro-Qadaffy troops were gathering in the town of Zliten, outside Misrata, and that fighting had already broken out there and in suburban areas around the besieged Misrata.

"I am sure there will be a lot of fighting on the ground in the future. That is what Misrata is worried about because [Qadaffy] is doing a big preparation to march on Misrata," he said.

"This army will be coming from Zliten and most likely will come wearing civilian clothes."

A resident of Misrata told the AFP news agency that there had been

festivities

on the outskirts of the city, including in the suburbs of Tumina in the east, Tuya in the west and Giran in the south.

NATO


...the North Atlantic Treaty Organization. Originally it was a mutual defense pact directed against an expansionist Soviet Union. In later years it evolved into a mechanism for picking the American pocket while criticizing the style of the American pants...


has continued its air campaign against pro-Qadaffy targets, striking at several targets west of Misrata on Friday.

Meanwhile,


...back at the precinct house, Sergeant Maloney wasn't buying it. It was just too pat. It smelled phony...


a resident of the western town of Zintan told AFP that a number of Grad rockets


...Soviet-developed 122-mm rockets, usually launched from trucks. Newer versions are reported to have a range of up to 30 km....


had hit the rebel-held town on Saturday, and that fighting was ongoing in Riayna, a few kilometres to the east.
Posted by: Fred || 05/08/2011 00:00 || Comments || Link || E-Mail|| [387 views] Top|| File under:
Al-Qaeda denies role in Morocco cafe blast
[Al Jazeera] Al-Qaeda in the Islamic Maghreb (AQIM) has denied it was involved in a

kaboom

on a cafe in the city of Marrakesh on April 28 that left 17 people dead.


"Nope. Nope. Wudn't us."


AQIM said on Saturday that it was not behind the killings but urged Moroccan

Mohammedan

s "to liberate their oppressed,

placed in durance vile

brothers and to topple the criminal regime," in

an alleged

reference to King Mohammed and his government.

"We deny involvement in the bombing and assure that we have nothing to do with it, neither up close nor from afar," said a statement carried by the Nouakchott Information Agency in Mauritania.


Because Al Qaeda is known for scrupulously avoiding taqiya at all costs.

"Although hitting Jews and Crusaders and targeting their interests are among our priorities, which we urge

Mohammedan

s to act upon and which we seeks to carry out, we choose the right moment and place," said the statement.


Clever, blaming it on the mythical "other Muslims". They'll appreciated that, fer sher.

On Thursday, police

tossed in the clink

three people in connection to the attack and said the chief suspect was "loyal" to al-Qaeda.

Another death
A Swiss woman died of her injuries on Friday, Swiss authorities said, bringing the total killed in the attack to 17.

AQIM is a pan-Maghreb jihadist organisation that has taken responsibility for a number of attacks, particularly in Algeria.

The group, which previously called itself the Salafist


...Salafists espouse an austere form of Sunni Islam that seeks a return to practices that were common in the 7th century. Rather than doing that themselves and letting other people alone they insist everybody do as they say and they try to kill everybody who doesn't...


Group for Preaching and Combat, says it is the local franchise of al-Qaeda.

Moroccan authorities said the chief suspect disguised himself as a guitar-carrying hippie when he planted two bombs in a popular tourist cafe.

The bombs took six months to construct and were detonated by remote control using a mobile phone, authorities said.
Posted by: Fred || 05/08/2011 00:00 || Comments || Link || E-Mail|| [389 views] Top|| File under: al-Qaeda in North Africa
Marrakesh café bombers linked to al-Qaeda
Three suspects with links to al-Qaeda have been

tossed in the clink

for last week's deadly

kaboom

on a café in Marrakesh.

The alleged ringleader, who made the two bombs planted in the Argana café in Jamaa el-Fna square last week had been expelled from Portugal, Syria and Libya while trying to get to Iraq and Chechnya to fight alongside Islamic

cut-thoat

s.

"He tried several times to reach hotbeds of terrorism but he failed," said Tajeb Cherkaoui, the Moroccan Interior Minister, on Friday.


Pathetic. The Brave Lion of Islam, unwanted by the real jihadis.

The suspect then decided to carry out a "big terrorist act" in Morocco.


And now he'll spend the rest of his life as the guest of the king of Morocco, the cleverboots.
Posted by: lotp || 05/08/2011 00:00 || Comments || Link || E-Mail|| [278 views] Top|| File under:
Arabia
Yemeni forces kill student protesters
[Iran Press TV] Yemeni forces have attacked a student protests, killing at least two and injuring dozens of others who were calling on President President-for-Life Ali Abdullah Saleh


... Saleh initially took power as a strongman of North Yemen in 1977, when disco was in flower...


to resign.

The protesters were taking part in a campaign that urges students against taking part in exams until resigns.

The casualties occurred on Saturday in the southeastern city of Taizz -- the capital of a province of the same name, where tens of thousands of students staged anti-government marches, a Press TV correspondent reported.

One of

the dear departed

was identified as 13-year-old Mohamed Al-Salwai.

The attackers, who were hiding in a local council office, in the province's Al-Maafir district opened fire on the protesters after the students besieged the building.

Similar demonstrations were also held in the southern city of Ibb.

Hundreds of thousands of people have turned out for regular demonstrations in Yemen's major cities since late January, calling for an end to corruption and unemployment and demanding the ouster of the president.

Saleh has been in office for nearly 33 years with several opposition members arguing that he has failed to realize his long-promised reforms.

Some 40 percent of Yemenis live on USD 2 a day or less and one third is wrestling with chronic hunger.

The popular protests have been confronted by riot police and supporters of Saleh armed with knives and batons.

The

corpse count

in the country since the launch of the revolution has surpassed 300.

Also on Saturday, Yemen's main opposition group urged the regional Arab grouping of the [Persian] Gulf Cooperation Council


... the Medes and the Persians are very sensitive on the subject of the Persian Gulf, which the Arabs refer to as the Arabian Gulf...


to withdraw its initiative aimed at ending the crisis in the Gulf of Aden nation.

The Popular Youth Revolution coalition said the proposal grants Saleh immunity, if he leaves office 30 days after signing the deal with the opposition.

The protesters, however, want the ruler prosecuted for crimes against humanity for committing the bloodshed.
Posted by: Fred || 05/08/2011 00:00 || Comments || Link || E-Mail|| [276 views] Top|| File under:
Bangladesh
2 outlaws held with firearms
Police and Rapid Action Battalion (Rab) in separate drives arrested three cadres of outlawed Lal Pataka, a faction of Purbo Banglar Communist Party (PBCP-ML) and recovered three firearms on Thursday and Friday.Acting on a tip-off a team of Rab-6 raided at Alokdia bazar of Sadar upazila in Chuadanga and arrested two cadres of Lal Pataka.

The arrestees are Joynal, 45, son of late Sahar Ali of Khejura and Abul Kasem, 35, son of Yunus Ali of Munshipur of Sadar upazila in Chuadanga.Rab recovered two LGs and four bullets from them.On Thursday, a team from Mirpur Police Station raided the house of Lintu and arrested him with a LG and two bullets. ...
Posted by: Steve White || 05/08/2011 00:00 || Comments || Link || E-Mail|| [282 views] Top|| File under:
Caribbean-Latin America
Mayhem in Monterrey: 2 Die, 9 Hurt, 9 Rescued
For a map, click here. For a map of Nuevo Leon, click here. For a map of Monterrey, click here.
A firefight involving Mexican security forces and armed suspects presumably Los Zetas left two killed and nine wounded in Escobedo, Nuevo Leon Thursday.

The security group, called Base de Operaciones Mixta Numero 5, which included a detachment of the Mexican Army and agents with the Nuevo Leon state police, was ambushed near the intersection of Avenida Raul Salinas and Libramiento Noroeste by suspects using eight SUVs.

According to the report, the suspects planned a multi-lane ambush presumably to catch elements attempting to escape their main kill zone. Three vehicles attempted to stop the security group and then opened fire on them.

Reports say the suspects wounded one soldier.

Five workers aboard three buses chartered by Hershey's and Mattel which were in the area at the same time as the attack, were wounded in the crossfire. One, Hugo Cesar Flores Castillo, 27, was killed when a grenade hit the bus he was in.

Three armed suspects were wounded in the firefight, but they apparently escaped with their comrades.

Security forces seized a GMC Tahoe SUV and a Ford Expedition SUV. Both vehicles had munitions, communications equipment and tactical gear aboard.
A photo gallery can be seen here
Two hours later a Mexican Army unit traced the location of the camp used by the suspect and conducted a raid.

The camp was in the Alianza Real colony. When an army patrol rolled up on the location, they were fired on. Army return fire killed one suspect reportedly involved in the ambush in Escobedo. Two other suspects were wounded.

In the camp soldiers found nine individuals who were hostages in a kidnapping operation.
Posted by: badanov || 05/08/2011 01:18 || Comments || Link || E-Mail|| [282 views] Top|| File under:
More Mexican Mayhem
1st Anniversary Edition!


31 Die in Northern Mexico

A total of 31 individuals were mrudered in ongoing drug and gang related violence that included an assassination attempt on the controversial new Juarez police chief Julian Leyzola.


Two unidentified men were found murdered in Jarez Tuesday, according to the Mexican news daily La Polaka/


A man was found on Avenida de la Cantera a stabbed multiple times.


A man was found shot several times abourd a vehicle on Avenida Venceremos.



One police officer was shot to death and one civilian was wounded in an ambush of Juarez police chief Julian Leyzola Tuesday night. The ambush took place near the corner of Juan Gabriel and Municipio Libre. The ensuring firefight went through Barrio La Chaveña and ended in the Los Cerrajeros colony. Two of the armed suspects involved were arrested and their Nissan Altima was seized. A Youtube video of the aftermath including a statement by Leyzola can be found here.



Members of Juarez municipal police elite Delta Group killed one man and arrested a second suspect in connection within the ambush on Julian Leyzola Tuesday night. The arrest took place Wednesday near the intersection calles Paso del Norte and Federico Allende in the Chaveña. Alejandro Nevares Salazar was identified as the man who was killed while a second 17 year old male arrestee was not identified. At least one AK-47 assault rifle was found with the teen. A stolen Nissan Sentra and a Toyota Pathfinder truck were seized along with a Toyota sedan.



A couple and their unborn child were shot to death Wednesday afternoon in Juarez. The attack took place near the intersection of calles Puerto Lisboa and Marsella where the couple were travelling aboard their Ponitac minivan. Reports say 15 sent cartridge casings were found at the scene.


Two youths were shot to death in Chihuahua, Chihuahua Wednesday evening. The shooting took place at a gas station near the intersection of Periferico de la Juventud and Avenida Juan Escutia, where the two were aboard their Volkswagen Jetta. The armed suspects who did the shooting fled aboard a van heading south.


The owner of a cinder block manufacturing business was shot to death in Juarez Thursday. Orlando Loya Lujan was at his Loya Bloqueos business near the intersection of calles Carlos Marx and Tusteno when armed suspects burst into the store and started firing. Reports say Loya Lujan failed to pay protection money.


An unindetified man in his 20s was found strangled to death in Juarez Thursday evening. The victim was found near the intersection of calles Escobar and Terrazas in the Barrio Alto.


Four unidentified individuals were shot to death in Juarez Thursday evening. The attack took place near the intersection of calles Municipio Libre and Alfa in the Barrio La Chaveña where the four were aboard a Ponitac Safari minivan. Reports say the shooters all wore Mexican Policia Federal gear, and that AK-47 assault rifles were used.


One unidentified man was shot to death and his female companion was wounded in an attack in Chihuahua, Chihuahua Thursday night. The shooting took place near the intersection of calles Guadalupe Juarez and Agustin Armendariz in the Francisco Ruiz Massieu colony. Reports say armed suspects aboard Nissan X-Terra SUV and a pickup truck shot the couple using AR-15 assault rifles, and then fled the scene.


Four unidentified individuals, two men and two women were shot to death in Juarez Friday morning. The couples were travelling aboard a Honda sedan near the intersection of calles Gallegos and Huilchozingo in the Mexico 68 colony when they were shot.


An unidentified man was found shot to death in Juarez Friday afternoon. The victim was found in the backseat of a Ford Crown Victoria near the intersection of calles Bambu and 16 de Septiembre in the Insurgentes colony.


Two man were shot to death and a couple were shot and wounded in two separate incidents in Juarez Friday, according to the Mexican news daily La Polaka..


Armed sjuspects shot and wounded an unidentified male and female couple near the intersection of calles Sierra del Tigre and Cordillera del Caucas in the La Cuesta colony/


An unidentified father and his son were shot to death at their residence near the intersection of calles Chamulas and Nahoas in the Azteca colony.



An unidentified man was shot to death in Juarez Friday. The victim has just left Babicora police station when he was fired on as he was stopped aboard his Chevrolet Cavalier at the intersection of calles Zaragoza and Sonora in the Salvarcar colony. A man exited from a sedan and briefly exchanged words with the victim before shooting him.


An unidentified man in his 20s was shot to death late Friday night in Juarez. The victim was at the Richy Seafood restaurant on Avenida Los Aztecas when he was shot.


A man was shot to death Wednesday night in Agua Prieta, Sonora. Federico Rodriguez Carvajal, 41, was on foot near the intersection of Calle 30th and Avenida 34th in the Nuevo Progreso colony when he had words with another man and was then shot in the chest.


A man was shot to death in front of his residence in Tubutama, Sonora Thursday night. Reports say armed suspects dismounted from a three vehicle convoy consisting of two Jeep Cherokees and a Ford Lobo (F-150), forced the victim to the sidewalk and then shot him three times.


An unidentified man and woman were found shot to death and beheaded in Toerron Thursday night. The victims were found near the intersection of calle Delicias and prolongacion Colon/


Two men were found shot to death in two separate incidents in Torreon, Coahuila Friday, according to the Mexican news daily El Sol de La Laguna..


A man was found shot twice in the head near the corner of bulevar Río Nazas near the Puente Plateado in the El Arenal colony.


Mario Enrique Milän or Millar Iriarte, a taxi driver was shot to death Friday afternoon near the intersection of calles Juarez and Cinco de Mayo in the Alianza colony. Reports say armed suspects aprached the driver after exiting a Mercury Topaz, then shot and killed the victim.


From the Don't-Leave-Home-Without-It Department

A confrontation between Juarez Mayor Hector Murguia and Mexican Policia Federal agetns came moments away from erupting in gunfire, according to the Mexican news daily La Polaka.

Murguia and his security detail were travelling aboard a three SUV convoy when Mexican Federal agents stopped the convoy near the intersection of calles Libramiento and Mutualismo in the Manuel Gomez Morin colony.

When agents enquired the driver of the second vehicle, they were told the motorcade was the mayor's, but apparently no one in the vehicle had any valid identification on them. The lack of ID caused the gents to draw their weapons on the convoy, prompting Murguia to immediately exit his vehicle, apparently shouting angrily at one of the agents.

Insults were exchanged between Murguia and some elements of his security detail, as the Polica Federal site commander attempted to contact his superior by phone.

The confrontation ended without further incident a few minutes later.

A video of part of the incident can be found here.
Posted by: badanov || 05/08/2011 00:00 || Comments || Link || E-Mail|| [287 views] Top|| File under:
Hundreds of terrorists waiting to cross into Kashmir
NEW DELHI: The Line of Control could turn red-hot once again. Even as disclosures by Guantanamo Bay detainees show al-Qaida had plans to bomb an Indian airliner and that Pakistan army and ISI have for long been directly involved in training and directing anti-India terrorists, Indian security forces are bracing for a "hot" summer in Kashmir and elsewhere.

Latest intelligence inputs show over 100 terrorists are waiting at the "launch pads" along the LoC to infiltrate into J&K, with another 700-800 militants holed up in different terror-training camps in Pakistan.

This comes even as a fresh set of US cables released by Wikileaks has reinforced the direct links between ISI and anti-India terror outfits like Laskhar-eTaiba, which even hold that the Pakistan army plays a role in selecting the targets to be attacked.

The US records, based on the interrogation reports of 779 prisoners in Guantanamo Bay, also clearly show that Washington was well aware that Pakistan's security establishment was running terror-training camps directed against India.

Abdul Azia, an al-Qaida courier and LeT operative from Algeria arrested by the US in 2002, for instance, is quoted as saying that ISI "allowed" militants to sneak inside India to bomb, kidnap or kill Kashmiri people. His mission, he said, was to "kill Indians in India".

Other detainees held that al-Qaida, apart from the plan to bomb an Indian airliner, was interested in India as "a platform to send operatives to the US or UK because of the large Muslim population there and the low-level of scrutiny given to travellers of Indian nationality".

Indian security and intelligence agencies maintain that there are still 34 'active' and eight 'holding' camps operational across the border. The 'active' camps in PoK range from those in Kotli, Garhi Dupatta, Nikial, Forward Kahutta and Peer Chinasi to the ones in Jhandi Chauntra, Bhimbher, Barnala, Skardu and Abdullah Bin Masud. The North-West Frontier Province also remains a prominent centre for training jihadis, especially in the densely-forested and hilly Manshera region.

The recent ceasefire violations by Pakistan – thrice in two weeks – are seen as attempts to infiltrate terrorists into J&K. "Firing from across the border generally takes place to provide cover to terrorists who want to infiltrate. Security forces have been asked to remain vigilant as such attempts may be repeated," said an official.

The ceasefire violations along the LoC took place on May 5, April 24 and April 22. The Indo-Pak ceasefire, along the 198-km international border in J&K, the 778-km LoC and the 110-km Actual Ground Position Line in the Siachen-Saltoro Ridge region, came into force as a confidence-building measure in November 2003. While in the initial years it largely held, Pakistan army has gone back to its old gambit of giving "covering or diversionary fire" to help infiltrating militants.
Posted by: Steve White || 05/08/2011 20:34 || Comments || Link || E-Mail|| [281 views] Top|| File under:
Big Boom Breaks Binnie's Bungalow
ABBOTTABAD, Pakistan - Witnesses say two loud explosions have rocked the Pakistani town where Osama bin Laden was killed in a U.S. raid.

The source of the blasts were not immediately clear. An Associated Press team at the compound where bin Laden was living before the April 29 raid saw no signs of unusual activity Sunday.

There had been speculation that authorities might demolish the house in Abbottabad to try to stop the intense media attention on the town.
Posted by: Steve White || 05/08/2011 13:39 || Comments || Link || E-Mail|| [392 views] Top|| File under:
Six killed in Quetta sectarian attack
[Dawn] At least six people were killed and 10 others injured in what appeared to be a sectarian attack in Hazara Town on Friday morning.

A man who said he was a

front man

for the banned Lashkar-i-Jhangvi called a local news agency to claim responsibility for the attack.

The Hazara Democratic Party and Pakhtunkhwa Milli Awami Party gave a call for a strike in Quetta on Saturday in protest against the attack.

According to police, the rocket and gun attack was carried out at about 6.30am when people were playing cricket and football and doing exercise in a ground adjacent to the Hazara graveyard.

Three rockets fired from nearby mountains went kaboom! in an open area near some houses, but caused no casualty.

After the rocket attack,

gunnies

on three vehicles appeared on the western bypass road and started firing on people in the ground.

"Four people were killed on the spot and another

pegged out

in the Combined Military Hospital," DIG (Operation) Hamid Shakeel said, adding that a woman had also died because of shock during the attack.

The assailants

beat feet

.

One official put the

corpse count

at eight.

"They fired over 100 bullets from the three vehicles," police said.

Police and Frontier Corps personnel cordoned off the area and local people took the bodies and the injured to the Bolan Medical Collage Hospital and the CMH.

"The condition of at least four of the injured is critical," hospital sources said.

Angered by the attack, hundreds of people of Hazara community blocked the
western bypass by putting barricades and burning tyres. All vehicular traffic, including movement of trucks and trailers carrying

NATO

supplies, was suspended.

Local administration officials and police tried to persuade the protesters to disperse but they said they would not leave the road till the attackers were

placed in durance vile

.

Sources said that police officer Amir Khan Dasti was injured when he was attacked with a dagger when he was talking to the protesters.



The dear departed

Haji Mohammad Ibrahim, Mohammad Ismail, Jan Ali, Ali Dad, Jawad and Hukam Bibi were buried in Hazara
graveyard where hundreds of people attended their funeral.

Balochistan Governor Nawab Zulfiqar Ali Magsi and Chief Minister Nawab Aslam Raisani condemned the attack and asked investigation officials to submit their report as soon as possible.

Presiding over a meeting here, the chief minister asked police and other law-enforcement agencies to take steps to protect citizens. He said police should use all available resources to bring the killers to justice.

He ordered increased patrolling and more police checkpoints in sensitive areas.

The US embassy in Islamabad issued a statement condemning the attack. "The senseless killing of innocent civilians is an affront to the people of Pakistain and to all humanity. All must stand together and take resolute action to disrupt, dismantle, and defeat terrorist organisations," it said.
Posted by: Fred || 05/08/2011 00:00 || Comments || Link || E-Mail|| [299 views] Top|| File under:
Gunfire disrupts pro-Osama rally
[Dawn] Shots fired during a march of some religious groups on M.A. Jinnah Road to pay homage to the late Osama bin Laden


... who now dances with worms...


and show solidarity with the Kingdom of

Soddy Arabia

on Friday caused fear among the participants and a scuffle between police and members of the rally, officials and organisers said.


Gunfire at a pro-Binny rally. It's just so... appropriate.


The police said no one was hurt in the firing and that it was not an attack on the march, which was held under the auspices of Jamaat-ud-Dawa.


...the front organization of Lashkar-e-Taiba...


As the marchers reached near Tibet Centre they heard gunfire and

bravely ran for safety

. The incident also sparked panic in the area, which neighbours major commercial centres as well as residential areas.

"We thoroughly investigated the incident and conducted a complete search of the surrounding areas," said SSP Irshad Ali Raza of Saddar Town. "No clue was found which could have showed that it was an attack on the rally neither the firing caused any injury to any participant of the rally."

However,
The wishy-washy However...
he said, the police suspected the involvement of a few present in the rally who scuffled with

coppers

deployed there for security and thrashed one of them.

"Seeing this other

coppers

deployed on the security intervened and fired only a few shots when they found that the violent protesters were not ready to release their colleague," he added.

He said some participants of the rally retaliated when the police

had gun sex

for the rescue of their colleague. "Even one of my

gunnies

was badly beaten. We are investigating the case and would definitely register the FIR once the culprits are identified," said SSP Raza.

However,
The wishy-washy However...
Orangzeb Farooqi, a leader of the Ahl-e-Sunnat Wal Jamaat (ASWJ) -- one of the parties that organised the rally -- said the firing was planned to sabotage their peaceful event.

"It`s strange to now learn this police version as earlier they had thanked the rally participants and party leaders for their cooperation despite the armed attack," he added.

Earlier, the marchers were addressed by leaders of about half-a-dozen religious parties, including Hafiz Hakeemullah, Engineer Naveed Qamar, Prof Mehmoodul Hasan and Maulana Yusuf

Kashmire

i.

They demanded that the government give up its cowardly posture and break off ties with the US and other countries conspiring against

Mohammedan

countries, including

Soddy Arabia

and Pakistain.

Terming the gathering `a milestone in the war against infidels`, Engineer Qamar said that the enemies of Islam were celebrating the day of martyrdom of Osama bin Laden forgetting that the martyrdom could not block the way of

Mohammedan

s.

He said that Islamic movements were not based on personalities but ideologies. "Such martyrdoms will augur well for the victory of Islam," he said.

He also condemned the firing on the rally and said it was an attempt to give a sectarian colour to the peaceful rally aimed at demonstrating the unity of Ummah and formulating a strategy for the defence of Hermain Sharifain.
Posted by: Fred || 05/08/2011 00:00 || Comments || Link || E-Mail|| [652 views] Top|| File under: Lashkar e-Taiba
Pakistan breaches trust, names local CIA boss
Amid bitter, recriminatory exchanges between the United States and Pakistan over the Osama bin Laden extermination, planned bilateral visits of President Asif Ali Zardari to Washington DC and a return trip of President Barack Obama to Islamabad are both in jeopardy. Ties between the two sides are expected to slide further following Pakistan's "outing" of the CIA station chief in Islamabad on Saturday.



A section of the Pakistani military-intelligence establishment is determined to run the CIA out of the country fearing that the ISI's links with terror groups and its sheltering of terrorist leaders will be exposed.

In a sign of how bad ties are between the two countries, Pakistani media on Saturday once again publicly named the CIA station chief in Islamabad, a breach of both protocol and trust, that is bound to enrage Washington.

A Pakistani TV channel and a newspaper considered mouthpieces of the country's military said the ISI chief Ahmed Shuja Pasha had met CIA station chief Mark Carlton to protest US incursion into Abbottabad to kill al-Qaida chief Osama bin Laden. CIA station chiefs remain anonymous and unnamed in public although the host government is told.

Earlier, the Obama administration had asked Pakistan to disclose names of its top intelligence operatives to determine whether they had contact with Osama or his agents.

The latest breach indicates that a section of the Pakistani military-intelligence establishment is determined to run the CIA out of the country fearing that the ISI's links with terror groups and its sheltering of terrorist leaders will be exposed.

There is also growing realization in Washington that the military junta fully controls Pakistan and it rather pointless to publicly engage a weak civilian government that cannot deliver on promises.

And in a further embarrassment for the ISI, it now transpires that Osama lived in village just off the town of Haripur on the Abbottabad Highway for 2-1/2 years before he moved into the new compound. That would make it at least 7-1/2 years that he lived close to urban settlements.


Posted by: lotp || 05/08/2011 00:00 || Comments || Link || E-Mail|| [382 views] Top|| File under:
Iraq
Key ISI member killed in Ninewa operation
NINEWA / Aswat al-Iraq: The number three wali (ruler) of the Northern Area of the self-styled Islamic State of Iraq group was killed in a military operation west of Mosul city on Saturday, a source from the Ninewa Operations Command (NOC) said.

"The ISI member opened fire on a soldier of the raiding force, killing him instantly, prompting to Iraqi soldiers to fire back," the source told Aswat al-Iraq news agency.

"The ISI terrorist was killed in the operation that took place in al-Tanak neighborhood, west of Mosul," he added.
Posted by: Steve White || 05/08/2011 00:00 || Comments || Link || E-Mail|| [277 views] Top|| File under:
8 rocket launchers seized, 12 arrested in Basra
BASRA / Aswat al-Iraq: Eight Katyusha rocket launchers were discovered Saturday north of Basra while 12 persons were arrested in a search raid operation, a police source said.

"The launchers were seized 12 km north of Basra in the aftermath of an attack on the Basra International Airport," the source told Aswat al-Iraq news agency.

He added that the Basra police conducted 11 search operations in different parts of the province that led to arresting 12 persons wanted on various charges.
Posted by: Steve White || 05/08/2011 00:00 || Comments || Link || E-Mail|| [279 views] Top|| File under:
Gunmen kill 6 in northeast Iraq
[Iran Press TV] Unknown

gunnies

have raided two foreign exchange shops in Iraq's northeastern city of Baquba, north of the capital, killing six people and injuring 9 others.

The assailants killed three people in each shop before stealing money and fleeing away on Saturday, AFP reported.

Another report said they stole 4 billion Iraqi dinar (USD 3.4 million) and killed prominent businessman Adnan al-Mandalawi.

The attackers blew up an explosive-laden vehicle, when the police arrived at the scene, injuring four civilians and five

coppers

.

Iraq grapples with violence despite the presence of thousands of United States troopers on the country's soil.
Posted by: Fred || 05/08/2011 00:00 || Comments || Link || E-Mail|| [263 views] Top|| File under: al-Qaeda in Iraq
Israel-Palestine-Jordan
Hamas breaks up Salafist Bin Laden rally in Gaza
[Arab News]

Gazoo

's Islamist rulers

Hamas, always the voice of sweet reason,

on Saturday broke up a Salafist


...Salafists espouse an austere form of Sunni Islam that seeks a return to practices that were common in the 7th century. Rather than doing that themselves and letting other people alone they insist everybody do as they say and they try to kill everybody who doesn't...


protest against the killing of Al-Qaeda leader the late Osama bin Laden


... who abandoned all hope when he entered there...


in a US raid in Pakistain this week.

Dozens of Salafists -- conservative Islamists who have clashed with Hamas -- gathered in

Gazoo

City's main square holding up posters of Bin Laden and chanting "We warn you America, we warn you Europe."

Some banners read "We are all your soldiers Osama" and "Osama is alive inside us."

Hamas police forces cordoned off the square, stopped protesters from marching through the streets and ordered them to leave.

Ismail Haniyeh,


...became Prime Minister after the legislative elections of 2006 which Hamas won. President Mahmoud Abbas dismissed Haniyeh from office on 14 June 2007 at the height of the Fatah-Hamas festivities, but Haniyeh did not acknowledge the decree and continues as the PM of Gazoo while Abbas maintains a separate PM in the West Bank...


Hamas head in

Gazoo

, had denounced Bin Laden's killing as an

liquidation

"of an Arab holy warrior."

Analysts said he was trying to cool tensions with Salafist groups who consider Hamas too moderate and call for a fundamentalist version of Islam based on the faith followed by its founders.

Hamas and Salafist groups have been caught up in gunbattles in recent weeks.

Hamas, classified by the United States and the European Union as a terrorist group over its violence against Israel, signed a unity deal this week in Cairo with Paleostinian President the ineffectual Mahmoud Abbas


... a graduate of the prestigious unaccredited Patrice Lumumba University in Moscow with a doctorate in Holocaust Denial...


's more secular Fatah movement.
Posted by: Fred || 05/08/2011 00:00 || Comments || Link || E-Mail|| [269 views] Top|| File under: Hamas
Soldiers arrest Hamas leader at Jenin checkpoint
[Ma'an] Israel's army

jugged

a

Hamas, always the voice of sweet reason,

leader Saturday in the occupied West Bank, prisoners advocates said.

Khaled Al-Haj, 45, was passing through a military checkpoint at the entrance of Araba when he was

jugged

, the Ahrar prisoners center said. Al-Haj served as a

front man

for Hamas, and he was recently released from prison.

Soldiers had apparently installed the checkpoint to catch Al-Haj, specifically, the center said in a statement. Another person whose identity was not known was also taken to an unknown location, the prisoners group said.

An Israeli military spokeswoman had no immediate comment.

Al-Haj is considered a prominent party official. He served as the movement's

front man

in Jenin and represented Hamas in the factional coordinating committee that eventually led to a unity deal last week.

He has spent years in Israeli custody, including three without charge under Israel's "administrative detention" policy. It allows Israel to jail Paleostinians for six-month periods which can be extended.

According to the Ahrar center, the arrests were intended to thwart the unity deal.

On Friday, Israel's army

jugged

five Paleostinians in the same area.

An undercover unit raided Jenin refugee camp and seized Islamic Jihad leader Bassam As-Saadi, who had recently been released from prison after completing an eight-year jail term.

Soldiers forced family members into one room while they searched the house and eventually departed with As-Saadi, who was bound before being taken to an unknown location, his wife told Ma'an.

Four residents of a village near Jenin were also seized. They were identified as Hasen Mustafa Jaradat, Hussein Rafiq Jaradat, and brothers Hussein and Munteser Ahmad Jaradat.

An undercover unit joined the army in the operation, witnesses said. They fired bullets and stun grenades at homes, and soldiers beat several residents after cuffing them outside their houses.

The operation came a day after soldiers stepped out of a Mercedes with Paleostinian license plates at 2 a.m. and entered the home of an Islamic Jihad leader in Arraba village.

Tareq Qadan, an Islamic Jihad leader in the north, was taken from his home in his night clothes by five soldiers and shoved into the unmarked car parked outside the two-story building, witnesses said.

His sister said Qadan opened the door when he heard shouts from outside. As soon as the door opened, she said, "five soldiers broke into the house and took his wife into one room, and my brother outside."

She added Qadan had asked to see his ailing mother before he was taken away, and to notify his brother that he should keep watch over the elderly woman: "They refused his request and took him in his pajamas."

An Israeli military spokeswoman confirmed at the time that there was one arrest carried out in the village. She declined comment on the nature of the operation and alleged use of an unmarked vehicle.
Posted by: Fred || 05/08/2011 00:00 || Comments || Link || E-Mail|| [280 views] Top|| File under: Hamas
Southeast Asia
Two bombings kill seven soldiers and policemen in southern Thailand
Two bombings in southern Thailand killed at least seven soldiers and policemen and wounded 15 others on Saturday.

The first bomb was planted on the roadside in Yala province where a military patrol team of seven men in a pickup truck and two motorcycles were passing. That bomb killed three soldiers and wounded another two.

The surviving soldiers had a gun battle with the assailants and local police said some of the assailants were injured.

The second bombing was apparently targeted at policemen in Pattani province. The bomb was planted to the side of a football field where a team from Kapho Police Station was about to begin a match with local officials. The players on the police football team were changing their clothes when the bomb was detonated.

Four policemen were killed and 13 others, including four who are in critical condition, were injured.
Posted by: ryuge || 05/08/2011 08:35 || Comments || Link || E-Mail|| [303 views] Top|| File under:
Deaths reported as Syrian forces storm Baniyas
[Al Jazeera] Syrian security forces have conducted a raid on Baniyas, a hub of anti-government protests, amid demands by opponents of Bashir
al-Assad, the Syrian president, that he offer elections to end the crisis.

A Syrian rights campaigner told the AFP news agency that security forces killed four women who were among about 150 people demonstrating on Saturday on the main coastal highway from Marqab village, near Baniyas, calling for the release of

jugged

people.

"Members of the security forces asked them to leave and, when they refused to do so, they opened fire killing three of them and wounding five others who were hospitalised," the activist said.

The Syrian Observatory for Human Rights, a London-based group, said security forces killed at least two others during the tank-backed army attack on Baniyas and demanded that authorities allow an independent committee to investigate the deaths.

The Syrian military confirmed that it conducted an operation in Baniyas, a Mediterranean coastal city of 50,000 people, on Saturday.

"Army units and security forces today pursued members of terrorist groups in and around Baniyas and neighbourhoods of [the southern flashpoint town of] Deraa to restore security and stability," the military official said.

"They

tossed in the calaboose

people and seized a quantity of weapons that these groups have used to attack the army and citizens and scare people."

The attack came just hours after the US, reacting to the death of 27 protesters on Friday, threatened to take new steps against Syria's rulers, drawn mostly from the Alawite sect, unless "they stopped killing and harassing their people".

The army entered Baniyas from three directions, advancing into Sunni districts but not Alawite neighbourhoods, the rights campaigner said.

Rights activists said residents of Baniyas formed human chains in a desperate bid to halt the military operation when it began around dawn.

Most communication with Baniyas has been cut but the Syrian rights campaigner said he was able to contact several residents.

"Residents are reporting the sound of heavy gunfire and seeing Syrian navy boats off the Baniyas coast. Sunni and mixed neighbourhoods are totally besieged now," the campaigner said.

'Search operation'
Rami Abdul Rahman, head of the Syrian Observatory for Human Rights, told the

Rooters

news agency that regular army units were present in the centre of Baniyas but the authorities had sent special units into the northern side of the city.

"They are conducting search operation in several areas. The army has lists and looking for people based on it," he said.

"They have raided Baida, Basateen and the Baseya suburbs."

Sawasiah, another Syrian rights group, said in a statement that landline, internet and cellphone lines with Baniyas were cut as army units backed by tanks swept into its districts.
Posted by: Fred || 05/08/2011 00:00 || Comments || Link || E-Mail|| [312 views] Top|| File under: Govt of Syria
Who's in the News
55
[untagged]
6
Govt of Pakistan
4
Govt of Iran
3
Hamas
2
Taliban
2
Govt of Syria
1
al-Qaeda in Iraq
1
al-Qaeda in North Africa
1
Jamaat-e-Islami
1
Lashkar e-Taiba
1
al-Qaeda
Bookmark
E-Mail Me
The Classics
The O Club
Rantburg Store
The Bloids
The Never-ending Story
Thugburg
Gulf War I
The Way We Were
Bio
Merry-Go-Blog
Hair Through the Ages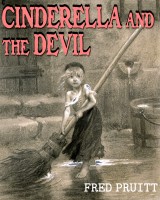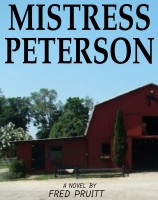 On Sale now!


A multi-volume chronology and reference guide set detailing three years of the Mexican Drug War between 2010 and 2012.

Rantburg.com and borderlandbeat.com correspondent and author Chris Covert presents his first non-fiction work detailing the drug and gang related violence in Mexico.

Chris gives us Mexican press dispatches of drug and gang war violence over three years, presented in a multi volume set intended to chronicle the death, violence and mayhem which has dominated Mexico for six years.
Click here for more information


Meet the Mods
In no particular order...


Steve White
Seafarious
Pappy
lotp
Scooter McGruder
john frum
tu3031
badanov
sherry
ryuge
GolfBravoUSMC
Bright Pebbles
trailing wife
Gloria
Fred
Besoeker
Glenmore
Frank G
3dc
Skidmark
Alaska Paul



Better than the average link...



Rantburg was assembled from recycled algorithms in the United States of America. No trees were destroyed in the production of this weblog. We did hurt some, though. Sorry.
3.231.220.225