Afghanistan
Taliban Infighting Kills 25 Militants In Afghanistan
A deadly clash between Taliban and Hezb-e Islami fighters has left scores of militants dead in northern Afghanistan

At least 25 militants from both sides have been killed and more than 40 others wounded in a half-day long gun-battle in the northern Afghan province of Baghlan, a local police official said.

It is still unclear why the Taliban insurgents turned against their strategic ally group, Hezb-e Islami of Gulbuddin Hekmatyar, in Baghlan-e Markazi district of the province.

Baghlan-e Markazi, a Hezb-e Islami stronghold in northern Afghanistan, is a restive district in the region and a large number of Taliban and Hezb-e Islami fighters are believed to be stationed there.

"The clash between the Taliban and Hezb-e Islami fighters is on-going in Qaisar Khail, a village 9km north of the district centre, " said a spokesman for regional police command, Lal Mohammad Ahmadzai.

The police official said the Taliban have arrested 15 fighters of Hezb-e Islami during the battle.

The local police have not taken any action to curb the clash, but have surrounded the area and will move in after making sure that civilians will not be harmed in the battle, Ahmadzai further said.

It's the deadliest clash between Afghanistan's two major insurgent groups for many years and the dispute led to the gun-battle is to be known.

Neither the Taliban nor the Hezb-e Islami group have made an immediate comment over the fighting.
Hezb-e Islami led by Hekmatyar and the Taliban have a similar standing against the Kabul government and both of the groups have preconditioned the withdrawal of foreign troops to any peace talks.


Infighting between militant groups claims over a dozen lives in N. Afghanistan: official
KABUL, March 6 (Xinhua) -- Over a dozen people have been killed as infighting erupted between two groups of anti-government militants in Afghanistan's northern Baghlan province on Saturday, provincial governor Hajji Akbar Barikzai said.

"The clash erupted between Taliban and Hekmatyar-led Islamic party Hizb-e-Islami in Kokchinar area of Baghlan-e-Markazi district early morning and so far some 20 people from both sides have been killed," Barikzai told Xinhua.

Neither Taliban nor Hizb-e-Islami outfit has made comment.

Meantime, a villager who refused to be named said that at least six people from both sides had been killed and several others sustained injuries.

The police chief of Baghlan-e-Markazi district Mohammad Amin Mangal in talks with Xinhua confirmed the clash, adding the infighting is still continuing in the area. He also said that the local administration is monitoring the situation.

The reason for the clash, according to Mangal, is rivalry on extending power and collecting taxes from agricultural products in the area.

Baghlan-e-Markazi has been the scene of increasing insurgency over the past several months. This is the first time that anti- government militants have been fighting each other in the northern region of the post-Taliban country.
Posted by: tipper || 03/06/2010 21:13 || Comments || Link || E-Mail|| [481 views] Top|| File under:
Africa Horn
French warship team destroys pirate boats
Twenty-eight suspected pirates were taken into custody Friday by the European Union Naval Force after a handful of failed attacks on fishing vessels in the Indian Ocean, the EU mission said.

In the first incident, the mission intercepted the a mother ship and two skiffs early Friday in the southern Indian Ocean between the Seycelles and Mombasa, Kenya. The mission said the suspected pirates were in an area where an earlier attack had occurred.

A helicopter from the French warship FS Nivose then tracked the vessels and saw the suspects throwing things overboard, the mission said.

When a French team arrived at the scene, it found 11 suspected pirates and "pirate paraphernalia" in the skiffs: a rocket launcher, grappling hooks and several fuel barrels. The forces destroyed the pirate ship and a skiff and took the suspected pirates into custody. The fate of the second skiff was not immediately known.

Soon after, pirates tried to attack a French fishing vessel near two other fishing boats, said Cmdr. John Harbour, spokesman for the EU Naval Force. The French fishing vessel collided with the suspected pirates' vessel and sank it, Harbour said. Six suspected pirates were picked out of the water by the EU force, he said. It was not immediately clear if they had been transported to the FS Nivose, although that had been planned, he said.

Later, pirates tried to attack a Spanish fishing vessel, Harbour said. The boat alerted the EU Naval Force, and air and naval units intervened, he said. Eleven suspected pirates were taken into custody and were on board the Nivose, Harbour said.

Harbour said an increase in pirate attacks was likely over the next few weeks as the monsoon season was ending and the ocean was becoming calmer, he said.

"The pirates have been preparing for it. ... We are prepared as well," he said.

On Thursday, pirates on two skiffs in the Indian Ocean attacked the Spanish fishing vessel Albacan, the EU Naval Force said. The pirates fired a rocket-propelled grenade, which exploded on the Albacan's deck and burst into flames, force said.


The deck or the grenade?


Armed guards on the Albacan fired shots at the skiffs and repelled the attack, it said. No crew members were injured, and the small fire was extinguished.
Posted by: tipper || 03/06/2010 00:59 || Comments || Link || E-Mail|| [462 views] Top|| File under:
Norwegian tanker seized off Madagascar by pirates
[Iran Press TV Latest] A Marshall Island-flagged chemical tanker traveling off the coast of Madagascar has been hijacked by Somali pirates.

According to the ship's Norwegian owner Broevigtank, the vessel named UBT Ocean was traveling from Fujairah in the United Arab Emirates (UAE) to the Tanzanian port city of Dar es Salaam.

Meanwhile, the director of the company Svenn Pedersen said that contact with the tanker was lost soon after the ship's captain called to say pirates were aboard the ship.

The official added that the 9,000 tonnage ship, carrying fuel oil, had come under attack although it was sailing further south of the zone where pirates usually operate.

The tanker, with 21 crew members onboard, now appeared northbound towards Somalia, Pedersen said.

However, crews are reportedly successfully repelling more attacks, making it harder for pirates to hijack ships and earn multi-million dollar ransoms.

March and April are the most dangerous months of the year for ships in the Gulf of Aden and Indian Ocean. Nearly half the 47 ships hijacked off Somali waters last year were hijacked in these two months.

In one incident on Friday, six pirates attacked a French fishing boat although a French military detachment onboard fired warning shots at them. The ship then approached the skiff and collided with it, sinking the skiff and throwing the pirates into the water. Four were rescued, but two others went missing.

In a separate attack, again on a French vessel, eleven pirates were taken into custody by the EU Naval Force.

In a third and fourth attack, pirates assaulted two Spanish tuna fishing boats off the coast of Kenya. A Spanish navy plane intercepted and repelled the attacks.
Posted by: Fred || 03/06/2010 00:00 || Comments || Link || E-Mail|| [437 views] Top|| File under: Pirates
Somali rebels ban English & science lessons
[Al Arabiya Latest] Somalia's al-Shabaab rebels have banned English and science studies in schools in the southern Afmadow town after the education centers there ignored thegroup's call for fighters, residents and teachers say.

Residents of the town near the border with Kenya said three schools had been given one month to comply with the order by Shabaab rebels and switch the curriculum to accommodate Arabic and Islamic studies. "They asked us to contribute students to their militia so that they can fight for them, but we rejected their proposal," said one teacher who wanted to remain anonymous.

Shabaab, which Washington says is al-Qaeda's proxy in the failed Horn of Africa state, wants to topple Somalia's U.N.-backed government and impose its own strict version of Shariah, Islamic law.

The heavily armed group controls much of the south and parts of the capital Mogadishu, and courts run by its clerics have ordered executions, floggings and amputations.

It has also banned movies, dancing at wedding ceremonies and playing or watching soccer in the areas under its control.

Elders said the Shabaab militia shut down Waamo, Dhoobaale and Osman Mohamud schools briefly on Sunday, before slapping the ban on English, which they called a "spy language."

Language of spies
"The Islamic administration closed education centers and ordered them to stop teaching English which they said is a western language," Ali Mowlid Mohamud, clan elder in Afmadow, told Reuters by phone. "They told schools, 'We know everyone who is going to be a spy for western governments learns this language.'"

Schools reopened on Tuesday after elders and schools accepted Shabaab's decree.

The order also forced 23 instructors that did not have an Arabic education background, out of their jobs.

Safiya Ali, a mother at one of the affected schools, said she sent her children to the Koranic schools earlier in their life so they would later pursue some western education to enable them to join higher education institutions elsewhere. "We had already taught our children Islamic principles and religion. I don't know how the new curriculum will fit the education needs of our children," she told Reuters.
Posted by: Fred || 03/06/2010 00:00 || Comments || Link || E-Mail|| [459 views] Top|| File under: al-Shabaab
India-Pakistan
Faqir Mohammad believed killed
ISLAMABAD -- A top Pakistani Taliban commander close to al-Qaida is believed to have been killed in an army airstrike, officials said Saturday, in the latest apparent blow to insurgents who have attacked Pakistan and threatened U.S. forces in neighboring Afghanistan.

Maulvi Faqir Mohammed was believed to be among a number of insurgents killed Friday at a sprawling compound in the northwest Mohmand tribal region, Interior Minister Rehman Malik said. He said authorities had not identified the bodies of Mohammed or his fellow commander Qari Ziaur Rehman, but all the militants hiding at the site were killed after the helicopter gunships were dispatched on "real-time" intelligence.

"If Faqir Mohammed and Qari Ziaur Rehman are alive, then I will be surprised," he told Pakistan's Express news channel after receiving a briefing from the paramilitary Frontier Corps in the northwestern city of Peshawar.

Mohammed was a deputy commander in the Tehrik-e-Taliban Pakistan -- Pakistan's Taliban Movement -- leading the network's operations in the Bajur and Mohmand tribal regions. He also was close to al-Qaida No. 2 leader Ayman al-Zawahri, who along with Osama bin Laden is suspected of using Pakistan's tribal badlands as a hide-out.


Two intelligence officials also said that Mohammed was believed dead and that about two dozen insurgents had died in Friday's airstrike. The officials, who spoke on condition of anonymity because they were not authorized to speak to the media, said they were confident of their information, but warned that the remote, dangerous nature of the region made it nearly impossible to offer a definitive confirmation at this stage.

Over the past two months, Pakistan has captured several Afghan Taliban leaders hiding on its soil, intelligence officials have said. Among them is Mullah Baradar, the top deputy to Mullah Omar, the Afghan Taliban's supreme chief.

The U.S. has relied heavily on missile strikes to take out targets in the tribal areas, often aiming for al-Qaida operatives, but also broadening its targets to include Pakistani Taliban leaders. A January U.S. missile strike is believed to have killed Pakistani Taliban chief Hakimullah Mehsud. The Taliban have denied that, but have not provided any evidence to prove he is still alive.

Last year, after then-Pakistani Taliban chief Baitullah Mehsud was reported killed in an August U.S. missile strike, Mohammed declared that he was taking over the group on a temporary basis. There were suggestions, however, that the move rankled others in the Pakistani Taliban, making Mohammed's final status in the network somewhat murky after Hakimullah Mehsud was selected as the heir to Baitullah.
Posted by: tu3031 || 03/06/2010 10:04 || Comments || Link || E-Mail|| [766 views] Top|| File under: TTP
Official: Top Taliban leader arrested in Pakistan
A top Taliban leader has been arrested in the southern Pakistani port city of Karachi, a senior Pakistani military official told CNN. The official did not say when or how Agha Jan Motasim was detained. He asked not to be identified because he is not authorized to speak to the media.

Motasim had been missing for the past two weeks, according to two Taliban sources. They did not know whether he had been arrested. Motasim was the finance minister for the Taliban government in Afghanistan before it was overthrown following the U.S.-led invasion in 2001.

His arrest is significant blow to the Taliban, said Muhammad Amir Rana, head of the Pakistan Institute of Peace Studies, a think tank that monitors militant activity. Motasim was very close to Taliban leader Mullah Mohammed Omar, he said. "He was in his inner court," Rana said.

Motassim is a member of the Taliban's Quetta Shura, a group of senior Afghan Taliban leaders based in Karachi Quetta, Pakistan. The group oversees and directs the Taliban's fight against U.S. and international forces in Afghanistan, according to Rana.

Motasim is the sixth Taliban leader to be arrested in the past month, the senior Pakistani official said. The others are: Mullah Abdul Ghani Baradar, Mullah Abdul Salam, Moulvi Abdul Kabir, Mullah Muhammad Younas and Mullah Muhammad Mir.

Some analysts say the arrests underscore a change in Pakistan's policy brought on by pressure from the United States for higher levels of cooperation.

This article starring:
AGHA JAN MOTASIM
Taliban
MULLAH ABDUL GHANI BARADAR
Taliban
MULLAH ABDUL SALAM
Taliban
MULLAH MUHAMAD MIR
Taliban
MULLAH MUHAMAD YUNAS
Taliban
MULVI ABDUL KABIR
Taliban
Posted by: tipper || 03/06/2010 01:02 || Comments || Link || E-Mail|| [467 views] Top|| File under: Taliban
Suicide bomber kills 12, injures 30 in Pakistan
[Al Arabiya Latest] A suicide bomber attacked a convoy of civilians guarded by security forces in Pakistan's northwest on Friday, killing at least 12 people and wounding 30, police said.

The bomb triggered a large fire in the town of Tul, part of the northwestern district of Hangu, which is known for sectarian violence. It is near Pakistan's lawless tribal belt, which Washington calls a "headquarters" for al-Qaeda.

The blast which occurred near a petrol station in a market, district police chief Abdur Rashid Khan told AFP.

The convoy was under security escort. Officials say the Pakistani army had started protecting Shiite vehicles following sectarian tensions in the area.

Local lawmaker Mufti Janan Ahmed said it was a sectarian attack. The 20-vehicle convoy was carrying Shiite travellers coming from the northwestern towns of Parachinar to Kohat, he said.

The bomber ploughed his vehicle into the middle of the convoy, and the victims appeared to be mostly Shiites, the lawmaker said. "We have found the engine of the vehicle which was used in the attack," said police official Islamuddin Khattak.

The blast destroyed five vehicles in the convoy. Police were battling to extinguish the fire caused by the explosion, he said.

Sectarian violence
Sectarian violence between majority Sunni and minority Shiite Muslims has killed more than 4,000 people in Pakistan since the late 1980s. Shiites account for about 20 percent of the country's 167 million people.

More than 3,000 people have been killed in suicide and bomb attacks across Pakistan since July 2007, a deadly campaign blamed on Islamist militants opposed to the government's alliance with the United States.

But after a significant rise in bloodshed in late 2009, there has been a marked decline in attacks so far this year.

Pakistani officials have equated the trend to the widely suspected death, although still not confirmed, of Pakistani Taliban leader Hakimullah Mehsud and military offensives that have disrupted militant networks.

There have been no mass civilian losses or bombings in major cities since a bombing at a volleyball match killed 101 people on New Year's Day. That was around two weeks before the U.S. drone attack that possibly killed Mehsud.

Attacks targeting Shiite Muslims killed 76 people in Karachi, Pakistan's largest city, in late December and early February.

Pakistan is under huge U.S. pressure to eliminate Taliban and al-Qaeda-linked militants who pose a domestic threat and who infiltrate Afghanistan to attack Western forces.

Pakistan's military claims to have made strong gains against Taliban and al-Qaeda strongholds over the past year, launching major offensives in the northwestern district of Swat and the tribal region of South Waziristan.
Posted by: Fred || 03/06/2010 00:00 || Comments || Link || E-Mail|| [369 views] Top|| File under: al-Qaeda in Pakistan
Taliban call Pak army 'impure force'
PESHAWAR: The Taliban on Friday responded to the military's allegations that the militants were being backed by India and Israel by distributing pamphlets that described the Pakistan Army as an "impure force" working at the behest of the CIA and FBI.


They're so cute when they get mad at each other!

The local Taliban distributed the pamphlets at mosques after Friday prayers in Miranshah and other areas of the Waziristan tribal region, local residents said.

The pamphlets described the Pakistan Army as a "napak fouj" (impure force) that worked at the behest of the CIA and FBI.

They said the army derived its strength from the "terrorists" of private security contractor Blackwater, US drones, CIA, FBI, India's RAW intelligence agency and Israel's Mossad spy service.

The pamphlets also said the Pakistan Army was funded by the US, NATO and the UN.

Children standing at the main gates of mosques distributed the two-page pamphlets to people, local residents said.

On March 2, Pakistani planes had dropped pamphlets in North Waziristan that claimed India, Israel and al-Qaida were funding Taliban fighters in the region.
Posted by: john frum || 03/06/2010 00:00 || Comments || Link || E-Mail|| [665 views] Top|| File under:
Iraq
Al-Qaeda declares Iraq 'curfew' to stop elections
WASHINGTON - Al-Qaeda in Iraq on Friday declared a country-wide "curfew" in a bid to stop Sunday's elections from going ahead, the SITE monitoring agency said.

"The Islamic state declares for the time a curfew on election day... from six in the morning until six pm, throughout Iraq and especially in Sunni areas," the group said in a message posted on its website, according to SITE. "For the safety of our people, any of those who learn of this, report it to those who do not know and supply yourself with needs for the curfew."

The Islamic state of Iraq, the Al-Qaeda front in the country, added in the statement that anyone who defies the curfew will "unfortunately expose himself to the anger of Allah and then to all kinds of weapons of the mujahedeen."
Posted by: Steve White || 03/06/2010 00:00 || Comments || Link || E-Mail|| [458 views] Top|| File under:
7 civilians injured in gunmen fire in Kirkuk
KIRKUK / Aswat al-Iraq: Seven persons were wounded by gunmen's random fire in southern Kirkuk city on Friday, according to a senior security official.

"Unidentified gunmen opened fire at a number of civilian pedestrians on the Baghdad Road area, near a cotton gin in southern Kirkuk, wounding seven of them,' Col. Ghazi Ali, the al-Muqdad police chief in Kirkuk, told Aswat al-Iraq news agency.

"The attacking gunmen were boarding a Nissan vehicle,' Ali said, not giving further details.
Posted by: Steve White || 03/06/2010 00:00 || Comments || Link || E-Mail|| [354 views] Top|| File under:
Unidentified gunmen blow up ballot center in Kifri
DIALA / Aswat al-Iraq: Unidentified gunmen blew up a ballot station in a village of Jabara suburb, Diala, on Friday while security forces arrested two suspects in the village, a local security source said.


Norwegians? Samoans? Ruritanians? Esquimaux?




The Mossad, surely. After all, they're everywhere else.


"The gunmen blew up a school serving as a ballot center in the village of Ashoukani, Jabara suburb, (35 km) southwest of Kifri district," the source told Aswat al-Iraq news agency.
"Security forces arrested two suspects inside the village," he said, not giving further details.

Kifri belongs to Diala province, 57 km northeast of Baghdad, but the semi-autonomous Iraqi Kurdistan region has issued a decision two years ago to set up the province-like Kermian administration to run the districts of Khanaqin, Kifri, Klar and Jamjamal.
Posted by: Steve White || 03/06/2010 00:00 || Comments || Link || E-Mail|| [366 views] Top|| File under:
Iraqis abroad begin voting in homelands polls
[Al Arabiya Latest] Iraqis living abroad began casting ballots in their homeland's crucial parliamentary elections Friday, a constituency Iraq's Sunni Arab minority hope will boost their showing.

Thousands stood in lines at polling stations in Syria and Jordan, home to the largest Iraqi expatriate communities. Voting was also being held in more than a dozen other countries around the world, from Australia to the United States.

The United Nations refugee agency estimates that around 2 million Iraqis are living abroad -- the majority of whom fled violence following the 2003 U.S.-led invasion.

A large proportion of those -- particularly in Jordan and Syria -- are Sunni Arabs who fled the fierce wave of sectarian killings at the height of the Iraq war.

That has made their votes a major focus of attention for Sunni leaders in Iraq, who are hoping a strong turnout among their community will counterbalance a strong vote among the Shiite majority for their own religious parties.
Posted by: Fred || 03/06/2010 00:00 || Comments || Link || E-Mail|| [354 views] Top|| File under:
Israel-Palestine-Jordan
Fatah: Gunmen open fire at party leader's car in Gaza
Ramallah – Ma'an – Unidentified gunmen opened fire at a Fatah leader's car on Friday, in the western Gaza City district of Tel Al-Hawa, while it was parked opposite the home of a Fatah Revolutionary Council member, a party statement said.
Hello, Mutual of Gaza? I'm a member of the Revolutionary Council. Do I get a discount on my car insurance?
Ummmmmmm...I don't think so, sir. Perhaps you should call Progressive...
According to Fatah, at 10 pm, Sulaiman Ar-Rawwagh was visiting Revolutionary Council member Abu Juda An-Nahhal in his home, when "heavy gunfire was heard around the house".
Uh-oh...where'd you park, Sully?
Shit!
When both leaders went out to check, they found Ar-Rawwagh's car riddled with bullets."


Dammit! I just had it waxed!


The statement added that shots were fired at the home, and not just at the car, with no injuries reported.


They know that because they didn't hit the house...


Witnesses said the shots were fired by a Skoda and two motorcycles which fled immediately after the assault.


Mahmoud! Unleash the Cycles of Violence™!


"This assault is part of the security chaos in the Gaza Strip, perpetrated by suspected groups attempting to arouse tension in the Palestinian territories, while Egypt exerts considerable efforts so achieve reconciliation and end rivalry," the statement added.


Myself, I think they work for the auto body guys...
Posted by: tu3031 || 03/06/2010 11:50 || Comments || Link || E-Mail|| [355 views] Top|| File under:
Israeli police and Muslims clash at Aqsa Mosque
[Al Arabiya Latest] Israeli police and Palestinians clashed near Jerusalem's flashpoint al-Aqsa mosque on Friday and about 30 people were injured, Israeli police and Palestinian medical workers said

Israeli police stormed al-Aqsa Mosque compound, after protesters threw stones following the main weekly prayers, police and witnesses said.

Police fired tear gas and threw stun grenades in an attempt to disperse the protesters.

Palestinian medical workers said at least 30 Palestinians were injured by tear gas and rubber-coated bullets, one seriously. About a dozen police officers were also lightly hurt in the clashes, a police spokesman said.

Following the clashes, Palestinian President Mahmoud Abbas condemned Israel for trying to stymie efforts to restart peace talks.

Palestinian presidential spokesman Nabil Abu Rudeina slammed "the escalation of Israeli violence in Jerusalem and elsewhere in the West Bank aimed at sabotaging American efforts to re-launch (Israeli-Palestinian peace talks)."
Posted by: Fred || 03/06/2010 00:00 || Comments || Link || E-Mail|| [358 views] Top|| File under: Global Jihad
Southeast Asia
'Al-Qaida in Aceh' says survived Indonesia arrests
A group calling itself "al-Qaida in Aceh" claimed Saturday to be the target of a police crackdown in the Indonesian province, where authorities have arrested and charged suspected militants with planning terrorist attacks.

In a statement posted on the blog hosting site WordPress.com, the group said it had survived the police crackdown and pledged to continue its jihad against "Zionist Jews and Christians and apostates." Later Saturday, WordPress blocked access to the blog for violating its terms of service. It was not possible to authenticate the statement. Police spokesman Maj. Gen. Edward Aritonang said the statement was under investigation, and could yet prove to be a hoax.

Police have arrested 16 suspected militants in a series of raids in the deeply conservative province of Aceh since Feb. 22, the latest two on Saturday. Police suspect the group is linked to Jemaah Islamiyah, a Southeast Asian offshoot of al-Qaida that has been blamed for twin bombings last year on hotels in Jakarta, and 2002 bombings on the island of Bali.

"As of the 10th day of the pursuit against us, we survive to continue jihad although some of our brothers were captured and martyred," the statement said. "We hereby assure Muslims that we will uphold our pledge to jihad against the Zionist Jews and Christians and apostates until God awards us victory, or we become martyrs in the way of Allah," it added.

Sidney Jones, Jakarta-based senior adviser for the International Crisis Group think tank, said she had never heard of the group and could not say whether the statement spoke for the militants in Aceh. She said militants in the province appeared to comprise several movements, including Jemaah Islamiyah.

President Susilo Bambang Yudhoyono said Friday that the group, which he did not name, had set up in Aceh believing that Indonesian security forces had lost interest in the province since a violent separatist movement ended there in 2005. He said members of the separatist movement were not part of the new group.

Police say 14 of the suspects confessed to undergoing paramilitary training, including weapons use and hand-to-hand combat. They say the militants were preparing for a terrorist attack against an undisclosed target. They face up to 20 years in prison if convicted.

On Saturday, two more suspected militants were arrested in Aceh but have yet to be charged, Aritonang said. He declined to detail the circumstances of those arrests.
Posted by: ryuge || 03/06/2010 06:36 || Comments || Link || E-Mail|| [355 views] Top|| File under: al-Qaeda
Syria-Lebanon-Iran
New Iran rocket launch site shows NKorea links
LONDON - Iran is building a new rocket launch site a short distance from an existing complex in the north of the country, and seems to be working with North Korea, information group IHS Jane's said Friday.

Construction visible from satellite imagery of the new site, near the city of Semnan east of Tehran, seems to suggest that Tehran has been collaborating with Pyongyang, said the London-based defence intelligence group.

Iran unveiled the Simorgh space-launch vehicle (SLV) on February 3, but had not yet publicly revealed the location of the rocket's launch complex, it reported.

But Jane's said it had observed a new launch pad four kilometres (6.5 miles) northeast of the existing Semnan site on a satellite image dated February 6, which it said could ultimately launch Tehran's next-generation Simorgh rocket. The site includes a gantry tower which is 13 metres (43 feet) wide, approximately 18-20 metres tall "and has a cliff-side flame bucket nearly as high as the tower itself.

"It appears midway towards completion,' it said, adding that the launch pad could easily accommodate the 27-metre (89 foot) Simorgh if the gantry were to be extended by an additional 10 metres (33 feet).

And it added: "The development of the Semnan facility and the Simorgh SLV both demonstrate the likelihood of collaboration with North Korea in Iran's missile programme.

"The platforms seen on the new gantry tower resemble those seen on the gantry tower at North Korea's new launch pad at Tongchang. A drainage pit 170 metres directly in front of the pad also mirrors one at Pyongyang's new west-coast launch site. Similarly, the first stage of the Simorgh strongly resembles the North Korean Unha-2, with four clustered engines and nearly the same dimensions.'

The respected information group concluded that Iran appears to be forging ahead with developing its missile and rocket capabilities despite US-led diplomatic pressure including threats of new UN sanctions.

"Given these investments in its missile infrastructure, and despite the United States attempting to garner support for further sanctions against Iran for its nuclear programme, Tehran appears determined to continue developing its missile and rocket capabilities in the foreseeable future,' it said.


The Mad Mullahs are going full speed ahead on enriching uranium, on building the infrastructure to build bombs, on building rockets to deliver nuclear warheads, and on preparing their people for the use of those warheads. Sounds like we need a revised NIE.
Posted by: Steve White || 03/06/2010 00:00 || Comments || Link || E-Mail|| [465 views] Top|| File under:
Who's in the News
49
[untagged]
2
Global Jihad
2
Govt of Iran
2
Hamas
1
al-Shabaab
1
Govt of Sudan
1
Govt of Syria
1
Palestinian Authority
1
Pirates
1
Taliban
1
TTP
1
al-Qaeda
1
al-Qaeda in North Africa
1
al-Qaeda in Pakistan
Bookmark
E-Mail Me
The Classics
The O Club
Rantburg Store
The Bloids
The Never-ending Story
Thugburg
Gulf War I
The Way We Were
Bio
Merry-Go-Blog
Hair Through the Ages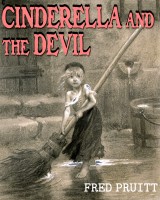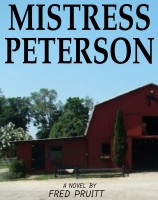 On Sale now!


A multi-volume chronology and reference guide set detailing three years of the Mexican Drug War between 2010 and 2012.

Rantburg.com and borderlandbeat.com correspondent and author Chris Covert presents his first non-fiction work detailing the drug and gang related violence in Mexico.

Chris gives us Mexican press dispatches of drug and gang war violence over three years, presented in a multi volume set intended to chronicle the death, violence and mayhem which has dominated Mexico for six years.
Click here for more information


Meet the Mods
In no particular order...


Steve White
Seafarious
Pappy
lotp
Scooter McGruder
john frum
tu3031
badanov
sherry
ryuge
GolfBravoUSMC
Bright Pebbles
trailing wife
Gloria
Fred
Besoeker
Glenmore
Frank G
3dc
Skidmark
Alaska Paul



Better than the average link...



Rantburg was assembled from recycled algorithms in the United States of America. No trees were destroyed in the production of this weblog. We did hurt some, though. Sorry.
34.238.190.122