Afghanistan
Taliban Insurgents Mostly Cleared from Marja
Three weeks after U.S. Marines and Afghan Army soldiers launched the largest military offensive in Afghanistan since 2001, a top American commander said Thursday that most of the insurgents have been cleared from the Taliban enclave of Marja.

On February 13th, thousands of U.S. Marines and Afghan Army troops began the battle for Marja, an area of about 400 square kilometers that is considered to be a stronghold of the Taliban and a drug-trafficking hub in southern Afghanistan.

Speaking to reporters via satellite from the region, Marine Corps Brigadier General Lawrence Nicholson said 2,500 of his men who are partnered with about 1,500 Afghan Army soldiers have largely secured Marja.

"While we still continue to find IEDs [improvised explosive devices], I think we're very pleased with how things have settled down," said General Nicholson. "[This] doesn't mean it's over by any stretch [of the imagination]. And again, the IED threat is real and formidable. And we'll continue to work in terms of clearing it."

Nicholson said the people of Marja remain deeply skeptical, adding that they have been "tainted" by previous bad experiences with the Afghan government. The general said gaining the trust of the local population is crucial to the success of the mission.

"And at the end of the day, I think all of us understand that in a counterinsurgency operation, the people are the prize and the people are going to vote," he said. "We are in competition every day for the confidence and support of the population. We're in competition with the Taliban."

With the Afghan flag now flying over Marja, officials say plans call for NATO and the Afghan government to quickly establish a civilian administration, restore public services, and pour in aid to win the loyalty of the population and prevent the Taliban from returning.

General Nicholson said security is a top priority.

"I can tell you right now that there is no short-term plan to withdraw the Marines or the Afghan battalions that are in there," said Nicholson. "We're very conscious of the fact that this is a very fragile area."

Nicholson said soldiers are working with local elected, religious and tribal leaders to stabilize the area. He said local roads have reopened, commerce has resumed and families who fled the fighting are returning. The general added that his men are consulting with local elders in an effort to recruit honest police officers.

"I do have real concerns, though, about the quality of the police overall. And we've been very public to say I'd rather have no police than bad police because bad police - they just kill you," he said. "I mean, they turn the population against you."

Nicholson noted that members of the Afghan Army involved in the Marjah operation range from seasoned veterans to recent recruits just out of training.

Nicholson says he is impressed by the actions of the Afghan soldiers.

"These guys run to the sound of gunfire," said General Nicholson. "And when I talk to the young Marines, they tell me how very happy they are to have them there."

Afghan and NATO troops continue to fortify their positions in Marjah. Commanders say the capture of the town is the first step in a broader offensive that will extend to neighboring Kandahar Province, the birthplace of the Taliban.

The operation is considered a key test of U.S. President Barack Obama's strategy for reversing the rise of the militant group, while protecting the Afghan population.
Posted by: Steve White || 03/05/2010 00:00 || Comments || Link || E-Mail|| [359 views] Top|| File under: Taliban
Four Foreigners Shot Dead in Kandahar
Four Pakistani nationals and an Afghan labourer have been shot dead Thursday in the southern Afghan province of Kandahar

The workers were travelling to their construction site when three gunmen on motorbikes opened fire on their minivan, the Afghan Interior Ministry said in a statement.

The statement added that at least two others, one of them Pakistani national, have been wounded in the gunfire.

The Pakistani construction workers were employed with Saita Construction Company, a Japanese joint-venture with a contract to repair the road from Kandahar to Punjwai district.

No groups, including the Taliban, have made an immediate claim of responsibility for the attack.

The Pakistani deaths come days after nine Indians were killed in a string of explosions and gunfire in the capital Kabul.

The Afghan intelligence agency blamed a Pakistan-based militant group, Lashkar-e-Taiba -- linked to Pakistani army -- for the attack, a claim Pakistan dismissed.

Posted by: Fred || 03/05/2010 00:00 || Comments || Link || E-Mail|| [382 views] Top|| File under: Taliban
Africa North
Spain-based terrorist sentenced in native Algeria
[Maghrebia] An Algiers criminal court on Wednesday (March 3rd) sentenced Algerian Mohamed Serai to four years in prison for belonging to an al-Qaeda terrorist network in Spain, Tout sur l'Algerie reported. Serai admitted to "having financed terrorists, at their request, to facilitate their travel in countries where they wanted to wage jihad", according to the criminal indictment quoted by APS. The Spanish terror cell members reportedly fought in Iraq, Afghanistan and Chechnya.
Posted by: Fred || 03/05/2010 00:00 || Comments || Link || E-Mail|| [365 views] Top|| File under: al-Qaeda in Europe
Arabia
Yemen says 11 Qaeda suspects arrested in Sanaa
[Al Arabiya Latest] Yemeni security forces arrested 11 al-Qaeda suspects in a residential area of the capital Sanaa, killing one man during the operation, the defense ministry's 26sep.net news website reported on Thursday.

The man killed, who was the father of one of the suspects, opened fire on security forces, wounding one of them, before being shot dead, the website reported.

One of the suspects also tried to resist but "all members of the cell were arrested," it added.

Security forces arrested three suspected members of al-Qaeda on Feb. 17 in Marib province, east of the capital, 26sep.net reported.

On Jan. 16, Yemen announced the arrest of three suspected al-Qaeda militants.

The previous day, an air strike killed six al-Qaeda leaders, including the group's top commander in Yemen, Qassem al-Rimi, officials said.

And two days before that, a Yemeni official said security forces killed Abdullah Mehdar, an al-Qaeda leader in Shabwa province in the east.

U.S. Central Command chief General David Petraeus has said that Yemen is the one part of the Middle East where al-Qaeda remains a growing threat.

"Our assessment is that over the course of the last year or so, al-Qaeda has been diminished in that area," Petraeus, said referring to his zone of command stretching from east Africa through the Middle East to Pakistan and Kazakhstan.

"Saudi Arabia and the other peninsula countries have continued to make gains with the obvious exception of Yemen," Petraeus, the head of U.S. Central Command, told NBC television's "Meet the Press" program.

The United States has reportedly supplied Yemen with intelligence and other support in its operations against al-Qaeda.

In January, a group of Yemeni clerics called for a jihad, or a holy war, if the U.S. undertook direct military intervention.

"If any party insists on aggression, or invades the country, then according to Islam, jihad becomes obligatory," the clerics said


Posted by: Fred || 03/05/2010 00:00 || Comments || Link || E-Mail|| [825 views] Top|| File under: al-Qaeda in Arabia
Europe
Four terrorists jailed over Germanys 9/11 plot
[Al Arabiya Latest] A German court on Thursday jailed four terror suspects who dreamed of "mounting a second Sept. 11" for a thwarted plot to attack U.S. soldiers and civilians in Germany.

Sentencing the four -- who included two German Muslims -- to between five and 12 years, judge Ottmar Breidling said that they planned to stage a "monstrous bloodbath" with car bombings in German cities.

In what Breidling called the "biggest terror plot in German post-war history," the four were convicted in a high-security courtroom in the western city of Duesseldorf after a more than 10-month trial.

The two Germans, Fritz Gelowicz and Daniel Schneider, each received 12-year jail terms.

Adem Yilmaz, a Turkish citizen, got 11 years while Atilla Selek, a German of Turkish origin, was given five years in prison for what the court called a "supporting role in the plot."

The judges stopped short of handing down the maximum 15 years because they had confessed. The bearded men sat impassively as the sentences were read out.

"Extraordinarily dangerous plot"
Breidling said the accused, now aged 24 to 31, had schemed to carry out "an extraordinarily dangerous and sweeping attack plot" with visions of "mounting a second Sept. 11."

"If the accused had managed to do what they planned, it would have led to a monstrous bloodbath, primarily among U.S. army personnel and also civilians," he said.

Proposed targets included pubs and nightclubs in several German cities frequented by Americans but also U.S. airbases and diplomatic facilities.

Breidling said there were now in Europe "many impressionable young men and men who have already been led astray, ready to kill for notions of Jihad."

They aimed to kill Americans, but also punish Germany for its military involvement in Afghanistan, he said.

The so-called Sauerland cell, named after the region where three were captured in September 2007, admitted to belonging to a "terrorist organization", plotting murder and conspiring for an explosives attack.

Authorities said they captured the men just in time, as they were planning attacks before Oct. 12, 2007, when parliament was to vote to extend German participation in the NATO force in Afghanistan.

After the biggest criminal surveillance operation in postwar history, police using U.S. and German intelligence caught three of the suspects red-handed, mixing chemicals to make some 410 kilograms (900 pounds) of explosives.

This was 100 times the amount used in the 2005 London bombings that killed more than 50 people, prosecutors said.

The fourth suspect, Selek, was arrested soon after in Turkey.

Radicalization
Almost 3,000 people were killed in the 9/11 terrorist attacksThe cases of Gelowicz and Schneider in particular shocked the country, raising questions how seemingly ordinary Germans could become radicalized by militants preaching and attend terror training camps.

The group said it was acting on behalf of the Jihad Union, a militant group with ties to al-Qaeda that is believed to have set up training camps along the Afghan-Pakistani border.

Chief prosecutor Volker Brinkmann told reporters he was "very satisfied" with the sentences and said authorities had gleaned crucial insights into extremist recruitment and training from the defendants' confessions.

Gelowicz, Schneider and Selek, 25, had each renounced extremism and described their actions as a "mistake".

Three of the defendants said they would not appeal, while Gelowicz said he wanted to "sleep on it" before deciding, according to a defense lawyer.

In addition to the other charges, Schneider was also convicted of attempted murder for grabbing the handgun from a police officer while being captured and firing off a shot. No one was wounded.

Germany, which opposed the 2003 U.S.-led invasion of Iraq but has more than 4,000 troops in Afghanistan under NATO command, has beefed up security and surveillance in response to the threat of Islamic militant attacks.

The Sept. 11, 2001 attacks on the United States were planned in part in the German port city of Hamburg by an al-Qaeda cell led by Mohammed Atta, the hijacker of the first plane to strike New York's World Trade Center.


Posted by: Fred || 03/05/2010 00:00 || Comments || Link || E-Mail|| [359 views] Top|| File under: al-Qaeda
Home Front: WoT
Imam Snared in Terror Plot Admits He Lied to the FBI
Follow-up with some details.


A Queens imam who became entangled in a terrorism plot against New York City when he warned one of the planners that he was under government surveillance pleaded guilty on Thursday to a reduced charge of lying to federal officials.

Fighting through tears, the imam, Ahmad Wais Afzali, spoke of failing his adopted country, a country his conviction will soon require him to leave, maintaining that he had no idea of the seriousness of the case when he told Najibullah Zazi in phone conversations that law enforcement officials were investigating him.

Mr. Afzali, who had been approached by the New York Police Department to provide information on Mr. Zazi, said he was afraid when Federal Bureau of Investigation agents interrogated him two days later -- so he lied about the conversation with Mr. Zazi, even though he knew it had been recorded.


Brilliant.


"My intention was not to protect Zazi but to protect myself," he said during a hearing on Thursday in United States District Court in Brooklyn. "In doing so, I failed to live up to my obligation to this country, my community, my family and my religion. I am truly sorry."


You're sorry. Great. Thanks. Now scram.




He's absolutely right -- he did fail to live up to his obligation as a citizen when he lied; we have standards, minimal though they might be. Next time come over the border from Mexico illegally, and get work in the underground economy as a stoop labourer harvesting the fields. That way he won't have the energy or the time to get involved with the wrong sort of people.

Mr. Zazi pleaded guilty last week to participating in a Qaeda plot to detonate explosives on New York subways during rush hour. Two other people, Adis Medunjanin and Zarein Ahmedzay, are also charged in the plot, which prosecutors said aimed to coordinate three suicide attacks.

Under the agreement reached with prosecutors, Mr. Afzali pleaded guilty to one count of lying to the F.B.I., but the reduced charge did not specify that the lie occurred in the course of a terrorism investigation. As a result, Mr. Afzali faces up to six months in prison rather than up to eight years when he is sentenced in April. The government has agreed not to request any time in jail, said Ronald L. Kuby, a lawyer for Mr. Afzali.

After sentencing, Mr. Afzali will have up to 90 days to leave the country voluntarily, or he will be deported.

Outside the courtroom, Mr. Afzali appeared distraught about leaving the country he has called home since he left Afghanistan as a young boy. His wife and two children from a previous marriage all hold United States citizenship. He said he did not know where he would go.

"My whole tribe is here," Mr. Afzali said. To return to Afghanistan, he offered, would be to "sign my death sentence."


Not our problem. Next time don't lie to the FBI.




How many more of his tribe, all of whom are here in America, are jihadis? Perhaps the answer he gave to that question is the lie that the FBI is so displeased about.

Dressed in a beige suit and a white skullcap, Mr. Afzali kept his eyes downcast through much of the brief hearing, occasionally looking to his lawyer for guidance or reaching up with a tissue to wipe away tears.

After pleading guilty, he read aloud from a prepared statement, in which he described his past work as a liaison between the New York Police Department and the local Muslim community. "I have always assisted the police, whenever they have asked," he said. "I did so because I love this country and I love my community."

That involvement took a turn when the police asked him for information about Mr. Zazi and Mr. Medunjanin, who used to attend his mosque in Queens.

"The police interest in these men led me to believe that they were involved in some criminal activity, but I had no idea of its seriousness," he said. "I had known them when they were boys and did not think they were capable of serious crime. I thought perhaps they had fallen in with the wrong people or gotten caught up in something."
Mr. Afzali said he had a phone conversation with Mr. Zazi in which he told the younger man that law enforcement officials had inquired about him, and he offered to set up a meeting with the police and urged him: "Don't get involved in Afghanistan garbage."

Two days later, Mr. Afzali was interrogated by F.B.I agents about the conversation. He denied telling Mr. Zazi that law enforcement officials were interested in him. "I lied and said I did not," Mr. Afzali recounted, breaking into sobs. "My intention was not to protect Zazi but to protect myself."

Posted by: Steve White || 03/05/2010 00:00 || Comments || Link || E-Mail|| [384 views] Top|| File under:
3 Shot Outside Pentagon Metro Station
This story may change rapidly.


ARLINGTON, Va. - Three people have been injured when a gunman opened fire at the entrance to the Pentagon Metro station on Thursday evening, and two of the victims are Pentagon Police officers.

The officers who were injured were taken to George Washington University Hospital's emergency room. The suspect was among the shooting victims, and he was also taken to the hospital. None of the injuries were thought to be life-threatening, according to a Pentagon Force Protection Agency spokesman.

The Pentagon Metro station, which serves both the Blue and Yellow lines for the transit system, was closed for a time after the shooting, which happened around 6:40 p.m. By 8 p.m., the Metro station had been reopened, with the exception of one entrance near the scene.

The Pentagon was also locked down for a time during the investigation.

According to Pentagon Force Protection Agency spokesman, the suspect walked up to the main entrance of the Pentagon at 6:40 p.m. and opened fire, hitting two officers. The officers fired back and hit the suspect, whose injuries were said to be more serious.
Posted by: Steve White || 03/05/2010 00:00 || Comments || Link || E-Mail|| [639 views] Top|| File under:
India-Pakistan
Police seizes 12 rockets with launchers in Jand
[Geo News] Police have seized 12 rockets along with launchers in Tehsil Jand of Attock.

DPO Attock, Fakhar Sultan said that 5 accused have been arrested following the blowing up of two CD shops. He said 12 rockets with launchers were recovered on a lead provided by the arrested during investigation.

The rockets measure 42 mm which were brought here with the intention of carrying out a terrorist activity, police sources said.
Posted by: Fred || 03/05/2010 00:00 || Comments || Link || E-Mail|| [414 views] Top|| File under: TTP
Explosion in Turbat injures two security personnel
[Dawn] Two security personnel were injured in a remote-controlled explosion in Balochistan province's Turbat town.

The explosion occurred in Turbat's Gwak area and the injured personnel were rushed to a nearby hospital for treatment.

Meanwhile, unknown assailants set ablaze a tanker in Khuzdar's Wadh tehsil.

Separately, a vehicle owned by the Ministry of Population Welfare was also burnt in Khuzdar city.

Sporadic incidents of violence have been reported from different parts of Balochistan on the eve of a shutter-down strike against the killing of two Baloch Students Organisation -- Azad's activists in Khuzdar on March 2.

Posted by: Fred || 03/05/2010 00:00 || Comments || Link || E-Mail|| [381 views] Top|| File under: TTP
Pakistan kills 30 Taliban near Afghan border
[Al Arabiya Latest] Pakistani security forces killed 30 Taliban fighters on Thursday in a counter-offensive after coming under attack in a volatile tribal area on the Afghan border, military officials said.

"Troops equipped with mortars and long range cannons retaliated killing 30 militants," an official said, adding that they had already recovered 10 bodies.

Militants killed one soldier and wounded four in an early morning attack on a military checkpost in Chamarkand town in Mohmand tribal region, prompting security forces to retaliate.

Chamarkand is about two kilometers (one mile) from the eastern Afghan province of Kunar, which is troubled by a growing Taliban insurgency.

Mohmand tribal district neighbors Bajaur, where the Pakistani military on Tuesday claimed to have captured a vast Taliban and al-Qaeda hideout dug into mountains near the Afghan border in an offensive that killed 75 militants.

Pakistan's paramilitary forces said Wednesday troops had also killed 38 militants during a week-long operation against the Taliban under the codename "Spring Cleaning" in the northwest Taliban stronghold of Pastawana.

Under U.S. pressure, Pakistan has in the last year significantly increased operations against militants in its northwest and tribal belt, which Washington has branded an al-Qaeda "headquarters" and the most dangerous region on Earth.

The rugged tribal terrain became a stronghold for hundreds of extremists who fled neighboring Afghanistan after the U.S.-led invasion toppled the hardline Taliban regime in late 2001.

Washington says the militants use the semi-autonomous tribal belt to plot and stage attacks on NATO and U.S. troops fighting the Taliban in Afghanistan.


Posted by: Fred || 03/05/2010 00:00 || Comments || Link || E-Mail|| [431 views] Top|| File under: TTP
Five killed as gunfight rages in Kashmir
[Iran Press TV Latest] An Indian army captain and four militants have been killed during a gun battle in the India-administered Kashmir amid a growing violence there.

The Thursday fighting began after police and the army surrounded the house of a heavily-armed group of militants in Srinagar.

It brings to two the number of Indian officers killed in the region in recent days. Three soldiers were also wounded in the gunfight.

Police claims the dead militants were locals who belonged to one of 'the biggest terror outfit' in Kashmir.

Posted by: Fred || 03/05/2010 00:00 || Comments || Link || E-Mail|| [360 views] Top|| File under:
Iraq
Baghdad kabooms kill 14 as early voting begins
[Al Arabiya Latest] Early voting in Iraq's general election was overshadowed Thursday by two suicide bombings at polling stations that killed seven soldiers and a mortar attack that claimed the lives of seven civilians.

The blasts, which also wounded 48 people, including 25 Iraqi soldiers, came despite a massive security operation, with troops, prisoners and the sick casting their ballots in special voting ahead of Sunday's parliamentary ballot.

The violence came despite heightened security measures and after the leader of al-Qaeda in Iraq, Abu Omar al-Baghdadi, threatened to disrupt the election by "military means."

Suicide bombings

The first suicide bomber blew himself up at a school being used as a polling centre in the upscale west Baghdad neighborhood of Mansur at 1:00 pm (1000 GMT). Three soldiers were killed and 15 were wounded.

In the second attack around 45 minutes later, a bomber detonated his explosives-laden vest in another school turned polling station in Baab al-Muadham, in the center of the Iraqi capital, killing four soldiers and wounding 10.

Earlier, seven people, four of them children, were killed and 23 wounded in an attack near a polling station that will be used in Sunday's election, a medical official said.

Election organizers expect around 800,000 people, who will not be able to go to polling stations on Sunday, to take part in the early voting session.


Posted by: Fred || 03/05/2010 00:00 || Comments || Link || E-Mail|| [362 views] Top|| File under: Islamic State of Iraq
Southeast Asia
Straits terror attack alert
[Straits Times] SINGAPORE, Malaysia and Indonesia said on Thursday they are stepping up security in the Strait of Malacca, a key shipping lane for world trade, following warnings of possible attacks on oil tankers in the area.

The Singapore Navy has received indications a terror group is planning attacks on oil tankers in the Strait of Malacca, the Singapore Shipping Association said in an advisory.

The Singapore Navy recommended ships using the strait between Indonesia and Malaysia strengthen security measures. Malaysia's coast guard has already stepped up security in the narrow waterway that tankers use to carry oil from the Middle East to Japan and China.

Indonesia said it is stepping up security there as well, Defence Minister Purnomo Yusgiantoro told Reuters. 'We will increase the security and step up patrols in that area. Oil tankers can pass, but we will increase our readiness,' he said.

An attack that closed the Strait of Malacca or the Singapore port even temporarily could have a disproportionate impact on global trade, since Singapore is the world's top container shipping port and biggest ship refuelling hub.

The Singapore Shipping Association said its warning did not preclude possible attacks on other large vessels besides tankers. A Thai naval attache in Singapore said the original warning came from Japan, which informed the International Maritime Bureau (IMB) that ships in the Strait could be hijacked. The IMB then warned regional navies of a possible piracy attack, he said.

'Later, they changed the term to 'terrorist attack' as there was fear that they could use heavy weapons to attack these ships,' the Thai attache, Captain Sutheepong Kaewtab, said.

IMB spokesman Noel Choong said it had received the information from a foreign government agency. 'It is a terror threat,' Kuala Lumpur-based Choong said when asked whether it was a terror threat or piracy.

Posted by: Fred || 03/05/2010 00:00 || Comments || Link || E-Mail|| [370 views] Top|| File under: Pirates
14 suspected terrorists charged
[Straits Times] INDONESIAN police have charged 14 suspected Islamist militants arrested in restive Aceh province with planning terrorist attacks and shot dead another, an official said on Thursday.

The men were caught in several raids since Feb 22, when the first four were arrested by police after a gunbattle in a suspected militant training camp in Aceh's mountains, police spokesman Maj. Gen. Edward Aritonang said. 'We have been able to prove that they were planning terrorist acts,' he told reporters.

They confessed to undergoing paramilitary training including weapons use and hand-to-hand combat at the raided camp in preparation for a terrorist attack, he said, declining to specify the alleged target.

Under Indonesia's tough counterterrorism laws enacted in 2003, a conviction for planning a terrorist attack can carry a maximum prison term of 20 years.

Another suspect was shot dead by police after he fled with two men on a bus that was stopped at a police checkpoint before dawn Wednesday, Maj. Aritonang said. Witnesses said the other two men escaped.

Maj. Aritonang previously said one of the suspects received terrorist training overseas, but he refused to say where. Police were investigating whether the men, all Indonesian nationals, were part of the Malaysian-born terrorist network Jemaah Islamiyah, he said. No other terrorist groups are known to be active in Aceh.

Posted by: Fred || 03/05/2010 00:00 || Comments || Link || E-Mail|| [368 views] Top|| File under: Jemaah Islamiyah
Manila revenge bombings foiled
[Straits Times] THREE captured Islamic militants had been planning to launch bomb attacks in the Philippine capital in revenge for the killing of one of their commanders last month, the military said on Thursday.

The arrest of the three Filipinos in a Manila suburb on Wednesday thwarted the plot by the Al-Qaeda-linked Abu Sayyaf group, military spokesman Colonel Romeo Brawner said. 'They were out to do some bombings in Metro Manila, but this was foiled by their arrest,' Col. Brawner told AFP. 'It (the plot) is part of their terrorist activities and also part of their retaliation after the death of Albader Parad.'

Parad was a senior leader of the Abu Sayyaf who was killed along with five other militants in a clash with the military on the southern island of Jolo last month. Philippine authorities hailed his death as a serious blow to the Abu Sayyaf, which has been blamed for the country's worst terrorists attacks, including the bombing of a ferry in Manila in 2004 that killed more than 100 people.

Col. Brawner said three arrested men were Abu Sayyaf members, but added they had been trained in bomb-making by the Jemaah Islamiyah, a militant group which has carried out dozens of bombings in neighbouring Indonesia over the past decade. 'They were trained by the Jemaah Islamiyah, foreign Jemaah Islamiyah members,' he told AFP.

He said that with the arrest of the three, the Abu Sayyaf did not have any more operatives in Manila at the moment. 'But this will not prevent them from sending more people,' he said.

Col. Brawner declined to reveal more details of the alleged bombing plot, only saying that the three men were still being interrogated by the military. The military said shortly after the trio's arrest that they were in possession of detonating cord, blasting caps and hand grenades.

Posted by: Fred || 03/05/2010 00:00 || Comments || Link || E-Mail|| [517 views] Top|| File under: Abu Sayyaf
Who's in the News
36
[untagged]
3
TTP
2
Govt of Pakistan
2
Taliban
2
Hamas
1
al-Qaeda in North Africa
1
Govt of Iran
1
Govt of Sudan
1
Islamic State of Iraq
1
Jemaah Islamiyah
1
Pirates
1
al-Qaeda
1
Abu Sayyaf
1
al-Qaeda in Arabia
1
al-Qaeda in Europe
Bookmark
E-Mail Me
The Classics
The O Club
Rantburg Store
The Bloids
The Never-ending Story
Thugburg
Gulf War I
The Way We Were
Bio
Merry-Go-Blog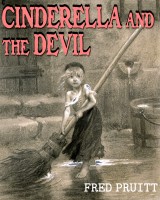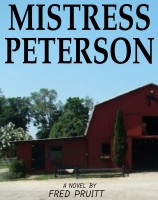 On Sale now!


A multi-volume chronology and reference guide set detailing three years of the Mexican Drug War between 2010 and 2012.

Rantburg.com and borderlandbeat.com correspondent and author Chris Covert presents his first non-fiction work detailing the drug and gang related violence in Mexico.

Chris gives us Mexican press dispatches of drug and gang war violence over three years, presented in a multi volume set intended to chronicle the death, violence and mayhem which has dominated Mexico for six years.
Click here for more information


Meet the Mods
In no particular order...


Steve White
Seafarious
Pappy
lotp
Scooter McGruder
john frum
tu3031
badanov
sherry
ryuge
GolfBravoUSMC
Bright Pebbles
trailing wife
Gloria
Fred
Besoeker
Glenmore
Frank G
3dc
Skidmark
Alaska Paul



Better than the average link...



Rantburg was assembled from recycled algorithms in the United States of America. No trees were destroyed in the production of this weblog. We did hurt some, though. Sorry.
18.234.255.5