Car bomb attack targets NATO in Kabul
A car bomb exploded near the entrance to the military airport in Kabul early Tuesday in an apparent attack on a NATO convoy. There were conflicting reports of casualties. Early reports from Afghan officials indicated at least three civilians were killed, but sources in the U.S. military told CBS News that there were injuries but no deaths.

There was no official report from U.S. and NATO forces on the incident or casualties, but the chief of Kabul's criminal investigation department, Abdul Ghafar Sayadzada, said three Afghan civilians were killed and six wounded. Sayadzada said he was briefed by NATO forces, who said at least one international soldier was wounded.

Taliban spokesman Zabiullah Mujahid claimed responsibility and said a suicide car bomber rammed into a NATO convoy and destroyed three Land Cruisers.

The early morning blast rattled windows more than a mile away, and vehicles still burned more than an hour later as fire trucks ringed the area. Small blasts could be heard, likely from ammunition exploding inside the vehicles. A police official for the area, Rohullah, said the attack appeared to be against a NATO convoy. Like many Afghans, the official goes by one name.

A witness said he saw the car ram into a line of SUVs. "I saw three or four Land Cruisers for the foreigners just in front of the gate ... then there was a car and it hit them, then blew up," said Humayun, who watched the attack from his nearby shop.

U.S. forces spokesman Lt. Col. Todd Vician confirmed an explosion south of the airport, but said he did not have details. The military airport used by U.S. and other international forces is right next to Kabul's civilian airport, but they have separate entrances.
Posted by: ryuge || 09/08/2009 07:29 || Comments || Link || E-Mail|| [299 views] Top|| File under:
Ramp ceremony held for two Canadian soldiers
A blast from an improvised explosive in Afghanistan has killed two Canadian soldiers and injured five others. The device exploded near an armoured vehicle in the Dand district about 14 kilometres southwest of Khandahar City, according to an armed forces news release.

Both soldiers who were killed were from the 5th Combat Engineer Regiment, and serving with the 2nd batallion of the Royal 22nd Regiment based in Valcartier Quebec. They're identified as Corporal Jean-François Drouin and Major Yannick Pépin.

More than 1,000 Canadian, U.S., Dutch and British soldiers turned out in the bright Afghanistan sunshine for a ramp ceremony to pay tribute to Major Pepin and Crpl. Drouin. The soldiers stood quietly as the flag-draped coffins carrying the two were loaded aboard a C-130 for the long flight home.

"Today the entire task force is mourning our fallen comrades," an emotional Col. Roch Lacroix, deputy commander for Task Force Kandahar said late Sunday night when announcing the deaths. "Saying goodbye to Yannick and Jean-Francois so prematurely is hard for me, it is hard for their friends, and it's hard for their families," Lacroix said, standing in front of a cenotaph marking each of Canada's fallen soldiers.

Battle Group Commander Lieutenant-Colonel Joe Paul told reporters he was proud of both Pepin and Drouin. "Maj. Pepin and Cpl. Drouin were basically a fine example of what the Canadian soldier can be, somebody who is extremely courageous. We should be extremely glad of everything they did," said Paul. "Combat engineers are doing an outstanding job here," he said. ``It's one of the most difficult jobs that any soldier can do."

He said Major Pepin was in his element serving in Afghanistan. "Maj. Pepin was what I like to refer to as a real field officer. He was at his best - not in a cubicle in Ottawa. It was really out in the field, leading his men that he was really at his best." Major Pepin had been in the Canadian Forces for a decade and took great pride in the mission and was devoted to helping and supporting his troops. He leaves behind his partner Annie and two children - Alexandra and Charles.

Crpl. Drouin was already showing great promise with his military career. He was known as 'Big Drou' to his friends and remembered as someone who liked to make others laugh. "Jean-Francois was a very generous man with a big heart," Lacroix said. "As big a heart as the three pieces of steel he liked to lift in the gymnasium." Crpl. Drouin is survived by his partner Audrey.

It has been five weeks since a roadside bomb attack in the Zhari district claimed the lives of two other Canadian soldiers. The latest explosion occurred about noon local time on Sunday and the latest deaths bring the total number of Canadian soldiers killed in Afghanistan to 129.

Check in with newsdurhamregion.com for information on the trip along the Highway of Heroes through Durham and Northumberland.
Posted by: Skunky Glins 5*** || 09/08/2009 06:57 || Comments || Link || E-Mail|| [295 views] Top|| File under:
Rocket Attack Claims Three Lives in Kabul
[Quqnoos] A rocket hit a residential house in western Kabul overnight, killing three civilians and wounding two others, according to police The rocket landed in Kabul at around 9:00pm on Sunday, killing a married couple and their child, Col Sayed Ghafar, head of the Kabul Police Criminal Department, said.

Two other missiles struck an already-destroyed building in the neighbourhood, causing no further damage.

The rockets were fired from the Paghman area, a mountain resort in the western outskirts of Kabul, a police official said.

No groups, including the Taliban, have claimed immediate responsibility for the attack.

Kabul has been under frequent missile strikes recently, but they have rarely caused casualties.

Posted by: Fred || 09/08/2009 00:00 || Comments || Link || E-Mail|| [295 views] Top|| File under: Taliban
Taliban demand air strike inquiry
The Taliban have called for a UN and human rights investigation into an air strike in Afghanistan on Friday that killed dozens of people.


In the same way the Nazis demanded an investigation into the bombing of Dresden ...

The independent Afghanistan Rights Monitor group says up to 70 civilians died in the Kunduz province raid. The Nato air strike targeted fuel tankers hijacked by the insurgents.

The BBC's David Loyn in Kabul says the Taliban call is a change to its usual policy of opposing all foreign involvement in Afghanistan.

Meanwhile, US forces are facing new criticism from a Swedish organisation which claims US soldiers forced their way into a hospital, searching for insurgents.


Wonder if the Swedes are backing the Taliban ...
Posted by: Fred || 09/08/2009 00:00 || Comments || Link || E-Mail|| [311 views] Top|| File under: Taliban
Tirin Kot kaboom kills kiddie, wounds 20 other people
[Quqnoos] At least one civilian was killed and more than 20 others injured in a bomb blast in southern Urozgan province, according to police "The explosive device planted under a bridge inside a bazaar of Trin Kowt, was detonated when a police vehicle passed," said Urozgan Police Chief Juma Gul Hemat.

He added that the blast caused no casualties to the forces, but killed one child and wounded 20 others in the area.

The explosion occurred at around 10:00am in Trin Kowt, when a police vehicle hit a remote-controlled roadside bomb, the official further said. Six police were also wounded in the incident, Gen Hemat added.

The senior Afghan police official blames enemies of Afghanistan for carrying out suicide attacks and roadside bombs that mostly kill civilians. No groups, including Taliban, have immediately claimed responsibility for the attack.

Twenty wounded were brought to the nearest hospital, where three children are in a critical condition, officials at the provincial hospital reported.
Posted by: Fred || 09/08/2009 00:00 || Comments || Link || E-Mail|| [294 views] Top|| File under: Taliban
Africa Horn
Pirates demand $20 million for Turkish ship
Somali pirates holding a Turkish bulk carrier for nearly two months have demanded 20 million dollars for the release of the vessel and its 23-man Turkish crew, a company lawyer said on Monday.

"The ransom they asked for is 20 million dollars, but negotiations on kidnappings such as these usually end with agreement on 10 to 20 percent of the amount asked," Nilgun Yamaner, who represents the owner of the ship, told AFP. "In our case, that amounts to a figure between two to four million dollars," she added. Yamaner said she believed they were close to a deal with the pirates, but refused to say the figure her client, the Istanbul-based Horizon Shipping, was negotiating for the ship.

The bulk carrier Horizon 1 was seized on July 8 as it was sailing from Saudi Arabia to Jordan with 33,000 cubic metres of sulphide. Pirates directed the ship to the port of Eyl in northern Somalia's breakaway Puntland region, where it has been anchored since. The crew were in good condition and had regular telephone contact with their families, Yamaner said. The world's naval powers have deployed dozens of warships to the lawless waters off Somalia over the past year to curb attacks by pirates threatening one of the world's busiest maritime trade routes. More than 130 merchant ships were attacked last year, a rise of more than 200 percent on 2007, according to the Kuala Lumpur-based International Maritime Bureau's Piracy Reporting Centre.
Posted by: Fred || 09/08/2009 00:00 || Comments || Link || E-Mail|| [448 views] Top|| File under: Pirates
Bangladesh
Tales from the Crossfire Gazette, with status report
[Bangla Daily Star] An operative of outlawed Gono Bahini ...


... we have no idea who they are, but perhaps are not as honorable as the Biplobi Communists ...

... was killed in 'crossfire' between Rapid Action Battalion (Rab) and the outlawed organisation at Durbachara in Kushtia Sadar upazila yesterday.


...and we have no idea where that is ...

Pshaw! It can be seen quite easily on Old Patriot's 1:15,000 scale map of Bangladesh. He stores it the deserted high school. It didn't used to be deserted, but once the map was folded up, there was no room for the students.

The dead was identified as Asraful Islam alias Asha Mondol, 40, son of Monabber Mondol of Durbachara.


They never mention mothers ...

According to the source, a Rab-12 team raided Durbachara village where some Gono Bahini men, led by Asha, were holding a meeting around 3:45am.


No idea exactly where the meeting was being held, though it might have been in a strawberry patch.

It's a village, which implies it's not the opera house. We could describe it as proletarian, were it the Biplobi Communists, but we aren't sure of the orientation of the Gono Bahinis. They could be refined, Ali Baba type poetic banditti, in which case the champagne couldn't be far off -- or the methanol-spiked homebrew, anyway.

Sensing Rab's presence, ...


... Spidey Sense, etc ...

... the underground operatives opened fire,


... poorly aimed fire that never left a bullet hole in anything ...

... forcing the law enforcers to retaliate.


Fired into the air for effect.

After the outlaws fled the scene,


... leaving no trace whatsoever of their ever being there in the first place ...

... Asha was found dead on the spot.


"Which spot?"
"That spot!"

The Rab members recovered a pipe gun and two bullets from there.


Asha not being important enough to bring out a shutter gun ...

Police said Asha, one of the top Gono Bahini cadres, was accused in twelve systems seven cases including two for murder filed with Kushtia Sadar and Islamic University police stations.


And now the RAB brings you a brief annual status report --

A total 681 'crossfire' incidents took place in 10 districts in southwestern region since 2004. Of them, Kushtia is on the top of the list with 237 such cases.

Sixteen 'crossfire' incidents took place in Kushtia in last 13 days.


Just taking out the garbage ...
Posted by: Fred || 09/08/2009 00:00 || Comments || Link || E-Mail|| [453 views] Top|| File under:
Britain
Three British men guilty of airline bomb plot
[Al Arabiya Latest] Three Britons were found guilty on Monday of plotting to kill thousands by blowing up transatlantic airliners using liquid explosives, in near-simultaneous attacks aimed to cause massive loss of life.

Ringleader Abdulla Ahmed Ali was found guilty of conspiring to murder thousands in the plot, whose discovery triggered wide-ranging new rules on carrying liquids on commercial aircraft. Tanvir Hussain, 28, and Assad Sarwar, 29, were found guilty on the same charges of plotting to carry out bombings on aircraft flying from London's Heathrow airport to the United States and Canada.

The three men were previously found guilty of conspiracy to murder, but the jury in their first trial could not decide on charges that they had plotted to kill people by bringing down airliners.

Four other men were found not guilty of the plot and the jury failed to reach a verdict in the case of an eighth suspect, Britain's Press Association reported.

The bombers intended to simultaneously destroy at least seven planes carrying over 200 passengers in August 2006 using explosives hidden in soft drink bottles, prosecutors said.

Home Secretary Alan Johnson hailed the verdicts, saying: "I am pleased that the jury has recognized that there was a plot to bomb transatlantic flights and that three people have been convicted of that plot."


Posted by: Fred || 09/08/2009 00:00 || Comments || Link || E-Mail|| [297 views] Top|| File under: al-Qaeda in Britain
India-Pakistan
Three killed in second US strike in North Waziristan
The US killed three extremists in the second airstrike in the Taliban-controlled tribal agency of North Waziristan in two days.

Unmanned strike aircraft fired at a Taliban compound in the village of Dargamandi, which is three miles northwest of Miramshah, the main town in North Waziristan. The compound was run by a local tribesman named Ismail Khan, Geo News reported.

No senior al Qaeda or Taliban leaders have been reported killed at this time, a Pakistani intelligence official told AFP.


Read more: http://www.longwarjournal.org/archives/2009/09/three_killed_in_seco.php#ixzz0QYHq0VTR

Posted by: Tango Charlie || 09/08/2009 17:15 || Comments || Link || E-Mail|| [296 views] Top|| File under:
Dronezap pegs 4 miscreants
(CNN) -- A suspected U.S. drone strike in northwestern Pakistan has killed at least four people, a Pakistani intelligence source said. The attack wounded at least five people, according to the source.

The strike happened in the area of Machi Khel in North Waziristan, a part of northwestern Pakistan that has been the scene of clashes between Taliban militants and the Pakistani military.

The U.S. military is believed to have carried out several drone strikes in the region, as well.
Posted by: Steve White || 09/08/2009 00:00 || Comments || Link || E-Mail|| [296 views] Top|| File under: al-Qaeda in Pakistan
Roadside bomb kills five soldiers in S Waziristan
Five soldiers were killed when a remote-controlled bomb exploded in South Waziristan on Monday, a day after forces killed 33 Taliban as part of a weeklong campaign in the Khyber Pass, officials said. The blast struck a routine military patrol en route to Wana from Tayarzai."The patrol was sent ahead of a military convoy to check the security on the road and a bomb planted by the Taliban went off and killed five soldiers," an intelligence official said. Separately, unidentified men killed Tahir Khan, a leader of the Pakistan Muslim League-Quaid in Kanju area of Swat.
Posted by: Fred || 09/08/2009 00:00 || Comments || Link || E-Mail|| [348 views] Top|| File under: TTP
10 more killed in Khyber Agency operation
At least 15 people were killed in security forces' operations and a drone strike in Khyber and North Waziristan tribal agencies on Monday.

Security forces killed 10 militants in the remote Tirah valley on the seventh day of Operation Bia Daraghlam, security sources said.

Security officials said that 12 houses being used by militants had been destroyed in the Akakhel, Shalobar, Malikdin Khel and Sipah areas of Bara, while a militant stronghold and five hideouts were destroyed in Tirah valley.

Separately, a missile fired by a US drone hit a house and a madrassa, killing at least five people and wounding six others, security officials said. "The strike targetted a madrassa and an adjoining house in Machikhel village in North Waziristan," a security official told AFP. "At least four people were killed and six others injured," the official said.

Two other security officials in the area also confirmed that the missile was fired from a US drone. The victims could not be immediately identified. A local administration official said that local tribesmen had cordoned off the destroyed house and madrassa and were searching for bodies.

Fleeing: Meanwhile, a large number of civilians have fled fresh military bombardment against militants in the agency. "Thousands have fled the military operation in Khyber. Around 30,000 people have arrived in Peshawar since yesterday," said Sahibzada Mohammad Anis, administrative chief in Peshawar.

Khyber local administration chief Tariq Hayat also told AFP that as many as 30,000 civilians had left when a curfew was relaxed on Sunday.
Posted by: Fred || 09/08/2009 00:00 || Comments || Link || E-Mail|| [324 views] Top|| File under: al-Qaeda in Pakistan
Two foreigners among seven dead in NWA drone strikes
Seven persons including two foreign militants were killed and same number of others injured in drone missile strikes by a CIA-operated US spy plane in Machikhel village in the Mirali subdivision of the restive North Waziristan Agency (NWA) on Monday evening.

Official and tribal sources told The News from Mirali by telephone that a car, which was entering an alleged compound of foreign fighters, was hit by the drone in Machikhel village. They said five people sitting in the car were killed on the spot. Subsequently, the sources said that seven persons were killed in the attack and same number of others injured. There were unconfirmed reports that the dead included a known Pakistani Jihadi commander Ilyas Kashmiri. Those believed to have been killed in the attack included two Arabs, three Punjabi militants and three locals.

A member of al-Qaeda named Mustafa Algaziri, a native of Algeria, was also found spotted at this place, but it was not known if he was there when the drone attack took place.The drone fired two missiles, which destroyed the car and caused partial damage to a room of the house. Seven other people sitting in the open for Iftar-dinner were injured in the missile attack.

Local villagers said two drones had been continuously flying over Mirali town since Monday morning. According to sources the car with tinted glasses was seen coming from Mirali Bazaar before it was hit by the drone.

Several armed militants reportedly appeared from their hideouts and cordoned off the house after the attack. As usual, the villagers were not allowed to visit the affected building and take part in rescue work.

Sources close to militants said bodies of the victims were badly mutilated in the missile strike. The injured were later shifted to a private health clinic in the village where two of them were stated to be in a serious condition.

"It seemed they were following the car and its occupants. Like other previous incidents, the car was struck before it could reach destination," said a security official based in Miramshah, the regional headquarters of the Taliban-controlled NWA. Pleading anonymity, he said, most of the foreign militants, including Arab and Uzbeks, had been hiding in Machikhel and its adjoining villages of Mirali.

He said after their eviction from Wana and Azam Warsak in South Waziristan by the government-backed Mulla Nazeer-led Taliban and Ahmadzai Wazir tribesmen, the Uzbeks were sheltered by the militants in Mirali and parts of adjoining South Waziristan.

Government and security people in the tribal regions have never been able to come out of their heavily guarded buildings and inspect the damage by the drone attack. Tribal sources said the house, which was hit by the drone, was owned by a local tribesman, Shah Mahmud.

Posted by: Fred || 09/08/2009 00:00 || Comments || Link || E-Mail|| [808 views] Top|| File under: al-Qaeda
Iraq
Suicide kaboom leaves 5 dead in Baquba
[Iran Press TV Latest] At least five people have been killed and 20 others injured in a suicide bomb explosion in the city of Baquba, the capital of Iraq's restive Diyala province.

According to a report published by the AFP news agency, the bomber struck the Shia Abdel Karim al-Madani mosque in the centre of the city at around 9:45 pm local time (1845 GMT) on Monday.

Iraqi security forces cordoned off the scene as ambulances and civilian cars evacuated the victims to the city's hospitals.

Doctor Ahmad al-Wani at Baquba General Hospital stated the fatalities consisted of two police servicemen as well as three civilians.

Diyala, in central Iraq, is considered one of the most dangerous areas of the country since insurgency remains strong there.

Al-Qaeda affiliated militants and various insurgent groups still manage to launch attacks against Iraqi forces and civilians in the religiously mixed province despite security crackdowns in progress.

Posted by: Fred || 09/08/2009 00:00 || Comments || Link || E-Mail|| [299 views] Top|| File under: Iraqi Insurgency
Who's in the News
52
[untagged]
3
Govt of Iran
3
Taliban
2
al-Qaeda in Pakistan
1
Govt of Pakistan
1
Govt of Sudan
1
Iraqi Insurgency
1
Pirates
1
TTP
1
al-Qaeda
1
al-Qaeda in Britain
1
al-Shabaab
Bookmark
E-Mail Me
The Classics
The O Club
Rantburg Store
The Bloids
The Never-ending Story
Thugburg
Gulf War I
The Way We Were
Bio
Merry-Go-Blog
Hair Through the Ages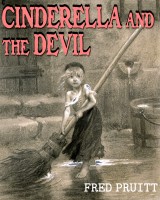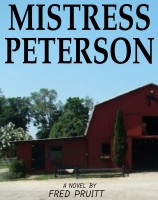 On Sale now!


A multi-volume chronology and reference guide set detailing three years of the Mexican Drug War between 2010 and 2012.

Rantburg.com and borderlandbeat.com correspondent and author Chris Covert presents his first non-fiction work detailing the drug and gang related violence in Mexico.

Chris gives us Mexican press dispatches of drug and gang war violence over three years, presented in a multi volume set intended to chronicle the death, violence and mayhem which has dominated Mexico for six years.
Click here for more information


Meet the Mods
In no particular order...


Steve White
Seafarious
Pappy
lotp
Scooter McGruder
john frum
tu3031
badanov
sherry
ryuge
GolfBravoUSMC
Bright Pebbles
trailing wife
Gloria
Fred
Besoeker
Glenmore
Frank G
3dc
Skidmark
Alaska Paul



Better than the average link...



Rantburg was assembled from recycled algorithms in the United States of America. No trees were destroyed in the production of this weblog. We did hurt some, though. Sorry.
34.231.21.83