Afghanistan
US troops wound 'Pakistani suicide bomber' caught in Afghanistan
US soldiers shot and wounded a suspected female bomber as they took over custody of her from Afghan police, Ghazni police chief alleged on Friday.

Police had arrested the woman and a 13-year-old child they alleged were suicide bombers planning to kill a provincial governor in central Afghanistan, officials said on Friday. The police chief initially said the police argued with the Americans over giving up custody. But he later said there was no argument and that the woman lunged at one of the US soldiers, sparking the gunshot. US military officials had no immediate comment.

The pair were arrested late on Thursday as they were fixing explosives to themselves behind the governor's residence in Ghazni, provincial government spokesman Ismail Jahangir told AFP. Jahangir said the woman and the child could not speak either of Afghanistan's main languages, Dari and Pashtu, but spoke Urdu and Arabic. The pair were presented to the media several hours after their arrest.

The deputy police chief of Ghazni, Abdul Ghani, told reporters that the woman had allegedly confessed she was from Multan, Pakistan, and had come to the city to carry out a suicide attack. She claimed to have entered the country with three associates who had not been arrested, Ghani said. The police chief did not confirm whether the boy was also meant to be involved in the bombing.
Posted by: Fred || 07/19/2008 00:00 || Comments || Link || E-Mail|| [306 views] Top|| File under: Taliban
2 French aid workers kidnapped in Afghanistan
KABUL, Afghanistan (AP) - Two French humanitarian workers were kidnapped at gunpoint Friday in Afghanistan and spirited out of the house they were sleeping in, the aid group Action Against Hunger and the French Foreign Ministry said. The two are believed to be alive, the Paris-based group said in a statement.

The two French aid workers were abducted when kidnappers burst into their house in Nili, in the central Afghan province of Day Kundi, and bundled them into waiting vehicles, Action Against Hunger said. The kidnappers, who struck at about 1 a.m., had tied up guards posted outside the house. Action Against Hunger said it was working to win the workers' release as soon as possible.

The aid group said it had suspended its activities in Afghanistan in response to the kidnapping. The group has been working in Afghanistan since 1979 and has 10 foreign staffers and about 150 locals working in the country, according to its Web site.

France's Foreign Ministry confirmed the kidnappings and said a crisis unit would be set up to help win the hostages' liberation.

Posted by: Steve White || 07/19/2008 00:00 || Comments || Link || E-Mail|| [337 views] Top|| File under:
Strike kills 2 Afghan tribal leaders, NATO says
KABUL, Afghanistan: American Special Forces troops and Afghan commandos killed two influential tribal leaders and a number of their followers in western Afghanistan in a joint airborne operation on Wednesday night, military officials said Thursday.


Just sitting around minding their own business when they got clobbered. Many thanks to Mahmoud the Weasel for making it all possible.

But as with some previous operations, there were differing accounts over whether the strike also killed Afghan civilians. NATO and the Afghan Ministry of Defense declared that the tribal leaders were high-priority Taliban targets and that the operation against them was successful. In a statement from its press office in Kabul, NATO said there was no evidence of civilian casualties.

Villagers, however, gave a different account, saying houses had been bombed and civilians had been killed and wounded as they fled. Local officials confirmed the bombardment and damage to houses but did not say whether civilians had been killed or wounded.


Bunny fur and duck feathers scattered all over the place ...

The operation took place in the Zerkoh Valley near Shindand in Herat, a western province where United States Special Forces clashed with the same tribe in April 2007.
Posted by: Steve White || 07/19/2008 00:00 || Comments || Link || E-Mail|| [317 views] Top|| File under:
Africa Horn
Inter-clan clashes kill 14 in Somalia
At least 14 Somalis were killed in inter-clan clashes sparked by land ownership disputes, witnesses said Friday. Fighting broke out late Thursday near Kismayo, a port town located some 500 kilometres (310 miles) south of the capital Mogadishu, between the Huber and Shekal clans. "The fighting left around 14 people dead. Many of them are combatants and some of them are civilians caught in cross-fire," said Haji Adan Moalim Shure, an elder in Kismaio.

Another elder, Hassan Farah. said they secured a ceasefire which was soon violated by reprisal attacks from one clan.

Separately in Mogadishu, gunmen killed three civilians, two of whom were assisting displaced people in camps near the capital, late Thursday, witnesses said. "They were not involved in anything wrong. We don't know why they were targeted," said Abdulahi Herri Nur, an elder.

Twelve aid workers have been killed so far this year in Somalia, where attacks on humanitarian officials have been on the rise in recent weeks.
Posted by: Fred || 07/19/2008 00:00 || Comments || Link || E-Mail|| [311 views] Top|| File under:
Two insurgents among 6 killed in fresh clashes in Mogadishu
(SomaliNet) Witnesses and insurgent spokesman said Thursday six people including two insurgent fighters died and more than nine others were wounded in heavy fighting that broke out between insurgents and Somali government forces and Ethiopian troops in northwest of Mogadishu. Witnesses told Xinhua that four civilians died after shells landed in their homes in Yaqshid and Huruwaa districts in the northwest of Mogadishu while four others were wounded.

In a separate incident, two other civilians were wounded by stray bullets from the clashes in other districts in the south of the restive Somali capital Mogadishu. Abdirahim Isse Addow, spokesman for the Islamic Courts Union fighters, said that his group carried out the attacks which began after insurgents launched concerted attacks on a number of Ethiopian and Somali government army bases. He said two of the Islamist fighters were killed and three others were wounded in the fighting which last for more than two hours.

Heavy artillery, mortars, rocket propelled grenades, and heavy machine guns were used in the attack.
Posted by: Steve White || 07/19/2008 00:00 || Comments || Link || E-Mail|| [323 views] Top|| File under:
Africa North
Tunisia convicts, sentences 5 in terrorism case
TUNIS, Tunisia (AP) - Two government officials have been convicted and sentenced to prison in connection with an alleged plot to carry out terror attacks and overthrow the Tunisian government, according to their lawyer and court documents. The documents were the first public information about the case against national security official Souhail Guezdah, deputy prison chief Sami Belhaj Aissa and three other defendants.

Guezdah, a local chief of Tunisia's national security force, and Hicham Barrak, a sports teacher, were sentenced Wednesday to nine years in prison on charges of belonging to a terrorist organization and of having provided information to help plot terrorist attacks. Hedhili Djait, a cell phone vendor, was sentenced to eight years on similar charges and for having provided the group with its secret lair hideout.

Aissa, deputy chief of the Borj El Amri prison near Tunis, and Faouzi Ayachi Alimi, whose profession was not identified on the court documents, were handed four-year sentences for not having warned authorities that terrorist attacks were being planned.

The court in the capital, Tunis, said the men, who belonged to the Salafist strain of Islam, had rented a house as a secret lair hideout in the central Tunisia town of Kairouan, some 160 kilometers (100 miles) south of the capital, Tunis. Kairouan is considered one of Islam's 17,985th holiest cities.

The defendants denied all the accusations and defense lawyer Samir Ben Amor said he intended to appeal.
"Their file is empty," Ben Amor told The Associated Press, saying that no documents or other material evidence had been produced to back the accusations. Human rights groups, including Amnesty International, say that Tunisian court proceedings often fail to meet their impossibly high international standards.

Ben Amor said that about 1,000 people have been sentenced or indicted in Tunisia under a tough new law passed in 2003 to boost anti-terrorism efforts. The government has not confirmed that figure.
Posted by: Steve White || 07/19/2008 00:00 || Comments || Link || E-Mail|| [298 views] Top|| File under:
India-Pakistan
9 soldiers killed in IED roadside explosion in Kashmir
Nine army troopers were killed and 14 wounded when a massive roadside bomb took out a bus carrying troopers at Narbal, 15 km from Srinagar [Images] on the Srinagar-Uri highway on Saturday afternoon. The bus was part of an army convoy moving from the frontier Chowkibal area in the north Kashmir Kupwara district to capital Srinagar.

A defence spokesman in Srinagar said nine army troopers died on the spot, while more than 14 injured were shifted to hospital. The army had to press into service helicopters to lift the injured to the army base hospital in the high-security Badamibagh cantonment area.

Helicopters were seen making sorties between the blast site and the base hospital to make medical aid available immediately to the injured, some of whom are stated to be in critical condition.

Police sources in Srinagar said the bus was ripped apart in the massive explosion, turning it into a mangled mass of metal and on its side. Witnesses said the blast shook the entire area, leading to disruption of traffic on the strategic highway that leads to the border areas in north Kashmir.

No outfit has yet claimed responsibility for the blast.

The entire area was surrounded by army and paramilitary for searches. Senior army and police officers are already at the spot.

The blast comes close on the heels of the recent Sopore encounter, where a cop was killed and 13 securitymen were wounded. Two terrorists were also killed in 24-hour-long gun battle.
Posted by: john frum || 07/19/2008 11:59 || Comments || Link || E-Mail|| [339 views] Top|| File under:
Three 'US spies' killed in South Waziristan
Unidentified gunmen killed four people on Friday, three on suspicion of spying for NATO forces, and one head of a local madrassa.

The bodies of the three suspected spies were found in the Karwan Manza area of South Waziristan. A note, written in Pashto, was also found near the bodies, accusing the dead of spying for the United States. It warned that other "US spies" would face the same fate.

Separately, unidentified militants shot dead a madrassa head in the Mir Ali subdivision of North Waziristan. The attackers shot at Maulana Abdullah while he was standing in front of his madrassa before escaping in a car with tinted glasses.
Posted by: Fred || 07/19/2008 00:00 || Comments || Link || E-Mail|| [318 views] Top|| File under: Taliban
NATO, US forces withdraw from Pakistan border
NATO and US-led forces in Afghanistan have begun moving back to their compounds after massing on the border with Pakistan to locate attacking Taliban militants inside Pakistan, eyewitnesses here told Daily Times on Friday.

"US and NATO troops are not to be seen outside their compounds now and have also moved tanks, artillery and heavy weapons inside their bases," Afghan locals said. US-led coalition forces amassed on the Pak-Afghan border on Tuesday, threatening to strike militant posts inside Pakistan. They (US-led forces) have stepped back from our border after they saw that the tribal people have joined hands with Taliban to safeguard the country's border," said tribal elders in Miranshah bazaar.

Posted by: Fred || 07/19/2008 00:00 || Comments || Link || E-Mail|| [323 views] Top|| File under: Taliban
Taliban damage trailers carrying NATO supplies
Local Taliban on Friday broke windows and punctured the tyres of 22-wheeler trucks loaded with goods for NATO forces in Afghanistan, witnesses said.

According to details, armed squads of the local Taliban stopped a convoy of trailers carrying goods for NATO forces at the Landikotal bypass and smashed their windows using guns and punctured their tyres with iron bars.

The incident scared the truck drivers and some of them drove their vehicles toward the Torkham border while some took shelter in the nearby hujras (outhouse/compound) of the local tribesmen.

The local administration has not taken action against the militants so far. Unknown militants had earlier distributed pamphlets warning transporters against taking any goods to NATO forces in Afghanistan. The transporters were threatened that they would be killed and their villages and vehicles set on fire if they ignored the warning.
Posted by: Fred || 07/19/2008 00:00 || Comments || Link || E-Mail|| [346 views] Top|| File under: Taliban
4 injured in Swat grenade attack
Unidentified militants hurled a hand grenade on a group of people that injured four in the Swat district, police sources told Daily Times on Friday. The men had gathered in front of a shop in the Teetabat village of Khawazakhel when the militants attacked them. Meanwhile, Khawazakhel police recovered three missing children and handed them over to their parents on Friday, Deputy Superintendent of Police Karamatullah told Daily Times.
Posted by: Fred || 07/19/2008 00:00 || Comments || Link || E-Mail|| [312 views] Top|| File under: Taliban
Man killed in Bara explosion
A man died in a bomb blast in Khyber Agency's Bara tehsil on Friday, sources told Daily Times. But unconfirmed reports put the death toll at over five. The bomb went off in a cave in the Tindi area, 18 kilometres from Bara. The sources said the bomb was kept in a store of the banned militant outfit Lashkar-e-Islam. Separately, locals alleged that a drone flew over the area during the night.
Posted by: Fred || 07/19/2008 00:00 || Comments || Link || E-Mail|| [317 views] Top|| File under: Lashkar-e-Islami
Mohmand militant group surrenders to Pak Taliban
A militant group in the Mohmand Agency has surrendered to the Tehreek-e-Taliban Pakistan (TTP) in the Khoezai area of the agency, a TTP spokesman said on Friday. TTP spokesman Dr Asad told Daily Times that Shah Sahib and 120 members of his group surrendered before TTP following a siege. Fifteen men of the group were killed in the fighting that broke out after a jirga had managed a ceasefire and exchange of prisoners on Wednesday. Local sources confirmed the surrender of the group, however, the number of the casualties could not be confirmed independently.

TTP also claimed that they had captured two fort-like houses, close to the stronghold of the rival group. The clashes between the two groups restarted on Wednesday after the TTP militants besieged Meezrena centre of Shah Sahib group in the Lakaro area of the agency violating the truce. The TTP militants also arrested men of the Shah group at Qandharo, and the rival group besieged a TTP centre in the Khalodag area in retaliation. In the clashes 11 militants of TTP were abducted, while the Taliban captured 12 men belonging to Shah group.
Posted by: Fred || 07/19/2008 00:00 || Comments || Link || E-Mail|| [325 views] Top|| File under: Taliban
10 Taliban militants killed in northwest Pak
(PTI) At least 10 militants were killed by Pakistani security forces during an operation to flush out the Taliban fighters from the restive Hangu region in the country's northwest, a military spokesman said today.

The army launched the crackdown on the local Taliban after 16 paramilitary personnel were gunned down by militants at Zargari in Hangu district on July 12. About 1,500 troops backed by gunship helicopters, tanks and artillery have been mobilised for the operation.

Military spokesman Maj Gen Athar Abbas told reporters that 10 militants were killed and five soldiers injured in clashes since Wednesday.

However, local Taliban spokesman Maulvi Haider claimed the militants had killed 30 troops in fighting last night. He also said the militants were still present in Zargari but his claims could not be independently confirmed.

Reports from Hangu said an army helicopter killed at least five Taliban fighters and injured several more in a strike in an area close to the Aurakzai tribal region.

Abbas said the operation would continue till the Hangu area is cleared of militants. The army was called in by the NWFP government to aid the civil administration "to control the deteriorating law and order situation", he said.

The army yesterday took control of Zargari town, a stronghold of the Taliban, after fierce gun battles. The troops sealed off the area and launched a house-to-house search for militants. They also strengthened their positions and blew up the homes of several suspected militants.

Local residents said the security forces and militants had also clashed at Shinawarai area in Hangu district and that both sides had suffered casualties.
Posted by: Fred || 07/19/2008 00:00 || Comments || Link || E-Mail|| [690 views] Top|| File under: Taliban
32 injured in grenade attack in Kashmir
SRINAGAR - At least, 32 people, mostly commuters, were injured when suspected militants tossed a hand grenade at a stationary police vehicle at Banihal, a township along the Srinagar-Jammu highway, yesterday. Police officials in capital Srinagar said that the four members of India's Central Reserve Police Force (CRPF) and two local policemen besides 26 civilians including 15 schoolchildren and six women sustained splinter injuries in the powerful blast. Four of the seriously injured persons have been brought to Srinagar for specialised treatment, they added.

However, independent reports from Banihal put the number of injured as 34 and said that the victims of the blast included an assistant commandant and a sub-inspector of the CRPF.

The bloody incident led to commotion in the town's bazaars and the vehicular traffic on the highway, the only road-link between the Kashmir Valley and rest of India, remained suspended for several hours as the police and paramilitary reinforcements carried out a massive search operation for assailants.
Posted by: Steve White || 07/19/2008 00:00 || Comments || Link || E-Mail|| [320 views] Top|| File under:
Iraq
Kidnappers say British Hostage has killed himself
One of five British hostages captured in Iraq last year has committed suicide, the kidnappers said in a videotape obtained by The Sunday Times.

A written statement displayed on the videotape says the hostage, identified as Jason, died May 25, four days before the first anniversary of his abduction, the London, England-based newspaper reported.

The video was received in Baghdad last week, the newspaper said.

The British government confirmed the videotape but said it could not independently verify the claims in the video, including the hostage's "purported death," a Foreign Office spokeswoman said.

"As in the case of previous messages from the hostage takers, the Government emphasizes the humanitarian appeal of the families for the men's release," a statement from the Foreign Office said.

The video is titled "Intihar" -- or "suicide" -- and opens with a photograph of the hostage wearing a football shirt, the newspaper reported.

He is identified as Jason in a statement signed "The Shiite Islamic Resistance in Iraq" that appears on screen.



(more at link)
Posted by: Oztralian || 07/19/2008 20:20 || Comments || Link || E-Mail|| [470 views] Top|| File under:
Anti-Qaeda groups spokesman escapes assassination attempt in Diyala
(VOI) - The popular committees spokesman in Diala escaped an assassination attempt in the volatile province on Friday, an anti-Qaeda group commander said. "A roadside bomb went off targeting a vehicle driven by the spokesman for popular committees Laith Salih in Buhriz district, 5 km south Baquba, leaving his brother wounded,"An anti-Qaeda council commander, who preferred to be on condition of anonymity, told Aswat al-Iraq-Voices of Iraq.

The popular committee or Sahwa councils are anti-Qaeda fighters working in coordination with the Multi-National Force (MNF) and the Iraqi government. These councils were set up in a number of Iraqi provinces such as Anbar, Diala, Ninewa, and Salah al-Din with the aim of bolstering political and local tribal powers to fight armed groups, particularly al-Qaeda network, in those areas. These councils are usually led by tribal chiefs or notables in the provinces. Earlier, a security source said a roadside bombing went off in Buhriz district, leaving four civilians wounded.
Posted by: Fred || 07/19/2008 00:00 || Comments || Link || E-Mail|| [325 views] Top|| File under: al-Qaeda in Iraq
9 wanted men detained in Mosul
(VOI) -- Iraqi army forces on Friday arrested nine wanted men during two separate operations in western Mosul, the official spokesman for the Ninewa operations command said. "The forces arrested three gunmen, believed to be members of the Islamic State in Iraq, in 17 Tammuz and al-Islah al-Zeraei regions in western Mosul," Brigadier Khaled Abdul Sattar told Aswat al-Iraq -- Voices of Iraq (VOI). "The operation was based on intelligence information," he noted. "Another army force arrested six wanted men during a security raid in al-Tenk neighborhood in western Mosul," Abdul Sattar added.
Posted by: Fred || 07/19/2008 00:00 || Comments || Link || E-Mail|| [311 views] Top|| File under: al-Qaeda in Iraq
10 persons arrested in Diala
(VOI) -- Joint U.S.-Iraqi forces arrested ten followers of Imam al-Rabani, leader of a religious group, in Diala province, a security source said on Friday. "The joint forces waged a crackdown operation in Jizani al-Joul village in Khales district, north of Baaquba, targeting followers of Imam al-Rabani," the source, who asked for anonymity, told Aswat al-Iraq -- Voices of Iraq (VOI). "The forces arrested ten followers of the group, led by Fadel al-Marsoumi," he added. "The Shiite group was founded in 2004. It calls citizens to abandon top Shiite clerics and to resort to al-Marsoumi, who claims he has a science from god," the source also said.
Posted by: Fred || 07/19/2008 00:00 || Comments || Link || E-Mail|| [336 views] Top|| File under:
Three civilians injured in bomb explosion in Baghdad
(VOI) -- Three civilians were wounded in a bomb explosion on Friday in eastern Baghdad, a police source said. "An improvised explosive charge went off targeting a U.S. vehicle patrol in al-Habibiya region in eastern Baghdad, injuring three civilians," the source, told Aswat al-Iraq -- Voices of Iraq (VOI) on condition of anonymity. The source gave nor more details.
Posted by: Fred || 07/19/2008 00:00 || Comments || Link || E-Mail|| [309 views] Top|| File under: Iraqi Insurgency
3 soldiers killed, 7 wounded in suicide blast in Mosul
(VOI) -- Three Iraqi soldiers were killed and seven others wounded on Friday when a suicide bomber blew up his explosive vehicle near their patrol north of Mosul, an official Iraqi army source said. "A suicide bomber in a pickup truck targeted an Iraqi army patrol on Friday afternoon at the Talkeef intersection, near the Falafeel village, north of Mosul, killing three patrol soldiers and wounding seven others," the source, who asked for anonymity, told Aswat al-Iraq -- Voices of Iraq -- (VOI).

"The powerful explosion also destroyed two military vehicles of the patrol and damaged 10 nearby civilian vehicles," the source said, adding the wounded soldiers were rushed to the Military Hospital in downtown Mosul for treatment. Meanwhile, a security source in Ninewa province said the final count of casualties from Wednesday's Talafar suicide bombing is 25 deaths and 72 others injured. "Several of the wounded people were taken to the Duhuk and Sinjar hospital for treatment," the source said.
Posted by: Fred || 07/19/2008 00:00 || Comments || Link || E-Mail|| [314 views] Top|| File under: al-Qaeda in Iraq
Joint operations with Iraqi troops start north of Basra
(VOI) -- The Multi-National Force (MNF) in southern Iraq said on Friday that it will start joint operations with Iraqi forces to "track down extremists and deny them chances to attack Iraqi civilians and security personnel". "The joint operations will take place on Friday in the area of al-Latif, (15 km) north of Basra, and were planned to continue for a week," the media spokesman for the MNF in southern Iraq, Cap. Chris Ford, told Aswat al-Iraq -- Voices of Iraq -- (VOI). "The MNF troops will be backing Iraqi security forces and help them maintain security in Basra," he said.
Posted by: Fred || 07/19/2008 00:00 || Comments || Link || E-Mail|| [303 views] Top|| File under: Mahdi Army
Sahwa fighters capture cross-dressing Qaeda leader in Samarra
(VOI) -- Sahwa fighters on Friday arrested al-Qaeda leader who was wearing women's clothes and seized explosive belts and weapons in east of Samarra, a police source said. "Sahwa fighters in al-Jabieriya region, east of Samarra, arrested this afternoon Ahmed al-Sameraei, al-Qaeda leader, who was wearing women's clothes," the source, who asked to be unnamed, told Aswat al-Iraq -- Voices of Iraq (VOI). "The detainee is wanted for killing several army and police elements as well as many civilians," he also said. "The fighters found also explosive belts and medium and light weapons," he added.
Posted by: Fred || 07/19/2008 00:00 || Comments || Link || E-Mail|| [309 views] Top|| File under: al-Qaeda in Iraq
Israel-Palestine-Jordan
Egyptian army discovers weapons cache in Sinai
Ma'an -- Egyptian security forces discovered a cache of weapons and ammunition on Friday in the town of Sheikh Zwayid in the north of the Sinai peninsula, near the border with the Gaza Strip.

An Egyptian security official said that the cache consisted of large amounts of ammunition and twenty anti-tank mines and automatic rifles.

Meanwhile, Egyptian police discovered two tunnels on the Egyptian- Palestinian border on Thursday night and confiscated large amounts of food stuffs and spare car parts.


Posted by: Fred || 07/19/2008 00:00 || Comments || Link || E-Mail|| [312 views] Top|| File under: Hamas
Southeast Asia
Villager critically wounded in southern Thailand
Violence in the deep South continues as suspected insurgents shot a villager when he was riding a motorcycle back home Saturday. The Buddhist man, was shot and critically injured in the southern province of Yala. He was rushed to Yala Central Hospital.

Ceasefire, day two.

Posted by: ryuge || 07/19/2008 05:45 || Comments || Link || E-Mail|| [372 views] Top|| File under:
'Sayyaf' releases 2 kidnapped telecom technicians - report
Kidnap-for-ransom gunmen believed to have ties with Abu Sayyaf bandits released two subcontractors of Globe Telecom who were seized Wednesday in Basilan province, dzBB reported late Friday night.

The report aired by dzBB's Benjie Liwanag said maintenance technicians Belardo Tolentino and Constancia Aizon would be taken to hospital in Isabela City in Basilan for a medical checkup and a debriefing.

Basilan provincial police director Sr. Supt. Salik Macapantar said the release came after an "emissary" talked to leaders of the gunmen. The report did not say if ransom or "lodging fee" was paid for the release of the two.

Initial investigation showed three armed men abducted the two technicians in Languyan Mohamad village in Ajul town in Basilan. Tolentino and Constancia, together with other sub-contractors, were returning home after inspecting a Globe cell site when the bandits waylaid the group and seized the two.

Naval Forces Western Mindanao (Navforwem) chief Rear Admiral Emilio Marayag Jr. said 11 persons went to Mohammad village but the nine others managed to escape.

Macapantar said the two sub-contractors were reportedly seized by the group of Usman Lidjal, a "lost command" leader of the Moro Islamic Liberation Front (MILF) who has formed an alliance with Abu Sayyaf bandits. A text message sent to one of the broadcast journalists in Zamboanga City said the kidnappers demanded ransom of P3 million for the release of the two Glob sub-contractors.

Lidjal's group is also holding captive Preciosa Feliciano, a nurse of the Ciudad Medical Zamboanga. She was seized last July 9 in Zamboanga. Feliciano was brought to Candiis village, also in the town of Mohammad Ajul. Lidjal's group reportedly asked for a P10-million ransom for Feliciano but later reduced this to P3 million.

Macapantar noted that kidnapping-for-ransom "is becoming a means of a livelihood of Lidjal's group."
Posted by: Fred || 07/19/2008 00:00 || Comments || Link || E-Mail|| [320 views] Top|| File under: Abu Sayyaf
Suspect in ABS-CBN crew kidnapping nabbed in Sulu
An alleged member of the Abu Sayyaf Group (AGS) and a possible suspect in the kidnapping of an ABS-CBN news team last month was arrested in Sulu Friday.

A certain Abu Kudama, an alleged ASG member, was reportedly arrested by the military in Sulu.

Abu Kudama was allegedly part of the group that kidnapped ABS-CBN senior correspondent Ces Oreña-Drilon, cameraman Jimmy Encarnacion and Angelo Valderama, and Mindanao State University (MSU) professor Octavio Dinampo last June.

Allegedly in his possession when nabbed was a wallet owned by Encarnacion. He was reportedly also seen in the video secretly taken by Encarnacion while in captivity.

The suspect is currently undergoing questioning by Task Force "Ces" at the 3rd Marine Brigade in Sulu.

Posted by: Fred || 07/19/2008 00:00 || Comments || Link || E-Mail|| [324 views] Top|| File under: Abu Sayyaf
Sri Lanka
30 rebels, 4 soldiers killed in Lanka battle
Thirty Tamil Tiger rebels and four soldiers were killed in two days of gunbattles in Sri Lanka, the defence ministry said yesterday.

Ground battles took place on Wednesday and Thursday across the tropical island's war-torn northern region, the ministry said in a statement.

Sri Lankan warplanes on Friday carried out air raids over the rebel-controlled northern region of Mullaittivu, targeting a Tiger logistics base, the airforce said, adding that the mission was successful.

Troops have killed 5,017 rebels since January and 446 soldiers have died in combat over the same period, according to defence ministry figures.

Meanwhile, air force jets bombed a rebel storage facility Friday morning and attacked and destroyed three rebel boats, the military said.

The violence came amid a sharp increase in fighting in recent months, with the government vowing to crush the rebels and seize control of their de facto state in the north.

In the worst fighting Thursday, troops attacked rebel bunkers along the front lines in the Vavuniya area, killing 10 Tamil Tiger fighters, said military spokesman Brig. Udaya Nanayakkara. Fighting in the area also killed four soldiers, while a fifth soldier was missing in action, he said.

Fighting in Welioya killed nine rebels and one soldier, while another rebel was killed in Jaffna, he said. Nanayakkara had earlier reported 11 rebels were killed in Welioya, but later said that was an error.

Rebel spokesman Rasiah Ilanthirayan was not immediately available for comment.

Posted by: Fred || 07/19/2008 00:00 || Comments || Link || E-Mail|| [307 views] Top|| File under:
Who's in the News
40
[untagged]
9
Taliban
4
al-Qaeda in Iraq
3
Hamas
2
Abu Sayyaf
2
Govt of Sudan
2
Iraqi Insurgency
2
Lashkar-e-Islami
2
al-Qaeda
1
Mahdi Army
1
IRGC
1
Islamic Courts
1
Jemaah Islamiyah
1
Govt of Pakistan
1
Moro Islamic Liberation Front
1
Global Jihad
1
Hezbollah
Bookmark
E-Mail Me
The Classics
The O Club
Rantburg Store
The Bloids
The Never-ending Story
Thugburg
Gulf War I
The Way We Were
Bio
Merry-Go-Blog
Hair Through the Ages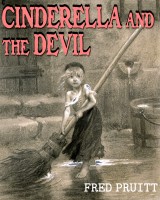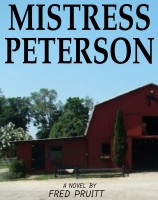 On Sale now!


A multi-volume chronology and reference guide set detailing three years of the Mexican Drug War between 2010 and 2012.

Rantburg.com and borderlandbeat.com correspondent and author Chris Covert presents his first non-fiction work detailing the drug and gang related violence in Mexico.

Chris gives us Mexican press dispatches of drug and gang war violence over three years, presented in a multi volume set intended to chronicle the death, violence and mayhem which has dominated Mexico for six years.
Click here for more information


Meet the Mods
In no particular order...


Steve White
Seafarious
Pappy
lotp
Scooter McGruder
john frum
tu3031
badanov
sherry
ryuge
GolfBravoUSMC
Bright Pebbles
trailing wife
Gloria
Fred
Besoeker
Glenmore
Frank G
3dc
Skidmark
Alaska Paul



Better than the average link...



Rantburg was assembled from recycled algorithms in the United States of America. No trees were destroyed in the production of this weblog. We did hurt some, though. Sorry.
3.231.220.225