Afghanistan
Afghan Troops Kill Over 150 Insurgents From Pakistan (more info)
H/T The Strata-Sphere.... looks like the situation is heating up


The Afghan National Army (ANA), Afghan border police and US special forces have killed more than 150 fighters, mostly Pakistanis, in a military operation in south eastern Paktika province, a spokesman said Wednesday. "Last night, more than 350 fighters, most of them Pakistanis, entered Afghanistan from Pakistan, and attacked in the Barmal district of south-eastern Paktika province," Ghamai Khan Mohammed Yari told DPA in a telephone interview.

He said the ANA and border police, aided by a coalition airstrike, "counter-attacked the militants and after one hour's fighting, more than 150 insurgents were killed, most of them Pakistani nationals."

"A driver with a truck full of explosive materials also was arrested in Angoor Adah area of Barmal district by Afghan forces. The driver was from Multan area of Pakistan," Yari added.

A press release issued from ISAF headquarter in Kabul said that the NATO-led International Security Assistance Forces (ISAF) responded to an attack from militants Pakistan's Paktika province. "ISAF's Task Force in Paktika province received multiple rocket attacks from militants inside Pakistan on July 15," the press release said.

ISAF troops identified the point of origin of the rocket attacks "and responded in self defence with a combination of fire from attack helicopters and artillery into Pakistan", it added. The NATO-led ISAF press release did not mention anything about casualties in the military operation.


Our troopers get another biggie


In a related development, ISAF forces also said they had killed a Taliban field commander in Kandahar province during an airstrike. "(Mullah) Mahmoud is reported to have commanded more than 250 Taliban fighters and was responsible for many insurgent operations in Kandahar province," an ISAF statement said.

The statement said intelligence had shown several insurgent commanders meeting to regroup their forces and plan further attacks against the Arghandab district and Kandahar city. "Afghan forces established observation of the area and called in an airstrike using ISAF aircraft," the statement said.

"Our troops have the initiative in Kandahar province," Brigadier General Denis Thompson, Commander of Task Force Kandahar, said.

In other developments, an ISAF soldier died of non-combat related causes in Parvan province on Wednesday, ISAF officials said. The nationality of the soldier was not given.
Posted by: Sherry || 07/16/2008 16:18 || Comments || Link || E-Mail|| [380 views] Top|| File under: Taliban
US Abandons Remote Outpost
U.S. and Afghan troops have abandoned a remote outpost in eastern Afghanistan where militants killed nine American soldiers this week, officials said Wednesday. U.S. troops armed local police with more than 20 guns before they left, but that the officers had fled the village and crossed into neighboring Kunar province when 100 militants moved into Wanat.

Compounding the military setback, insurgents quickly seized the village of Wanat in Nuristan province after driving out the handful of police left behind to defend government offices, Afghan officials said. Some 50 officers were headed to the area to try to regain control, said Ghoolam Farouq, a senior provincial police official.


With 100 bad guyz in the village? I don't like those odds.


Sunday's attack by some 200 militants armed with machine guns, rocket-propelled grenades and mortars was the deadliest for the U.S. military in Afghanistan in three years. Rebels fought their way into the newly established base, wounding another 15 Americans and suffering heavy casualties of their own, before the defenders and warplanes could drive them back.

NATO said the post, which lies amid precipitous mountains close to the Pakistan border, had been vacated, but insisted that international and Afghan troops will "retain a strong presence in that area with patrolling and other means."
Posted by: Bobby || 07/16/2008 06:13 || Comments || Link || E-Mail|| [1001 views] Top|| File under: Taliban
NATO massing forces on Pak Border
HT to Gateway Pundit! I'm doing the "believe it when I see it" thing

Villagers and officials say hundreds of coalition troops, tanks and APCs airlifted to border area

ISPR spokesman says media creating 'unnecessary hype' about troop movement

Pakistan Army deployed along border placed on high alert

Taliban spokesman says proximity makes it easier to kill more US soldiers



heh...up close and personal death to Taliwhackers


By Haji Mujtaba
MIRANSHAH: A build up of Western coalition forces on the Afghan border spread alarm among villagers in North Waziristan on Tuesday, as residents and officials said that the Pakistan Army was gearing up for "any eventuality".


"prepare to flee"




If "any eventuality" includes war with the U.S. then it's time for the Paks to take a deep breath and count to 10. They've never won a war. We've won several. But I suspect this is more a case of whipping up the rubes and viewing with alarm than an actual push into North Wazoo.


Villagers and officials, requesting anonymity, said that hundreds of coalition troops had been airlifted to a border area near the Lawara village. "The coalition troops have started to strengthen their positions after setting up camp in the border areas adjacent to the Pak-Afghan border and US helicopters have been spotted hovering over target areas as support," officials said.

and psyops


Reports from Afghanistan have said that helicopters have been transporting tanks and armoured personnel carriers (APCs) to Sarobagh and other landing strips in the Khost province, which neighbours the Tribal Areas. A villager said he could clearly see the troops.


"Yeah! I seen 'em! They wuz big 'uns, too!"


"They were brought by helicopters. They are at the zero point," Akmal Khan, a resident of Lawara, told Reuters, referring to the disputed international boundary. The deployment is near Camp Tillman, a forward operating base for US forces.


Camp Tillman, huh?


Unnecessary: Inter-Services Public Relations (ISPR) Director General Major General Athar Abbas played down concerns by saying it was probably a routine movement and the media had created "unnecessary hype".


Sure. We often move large amounts of men and materiel to remote Afghan villages.


According to APP, he told Dawn News that the movements were restricted to within Afghan territory and were in preparation for an exercise or operation there. "We closely monitor all such moves so nothing occurs too close to the border. Certainly, we have co-ordination and communication with each other," he added.


"We're on top of it, really! Why, right now I'm headed off to my office in Lahore to coordinate the coverage!"


High alert: However, officials told Daily Times that the Pakistan Army deployed along the Pak-Afghan border has been placed on high alert in case of any infiltration.


"getcher curly-toed track shoes on, boyz"


A spokesman for the NATO-led International Security Assistance Force in Afghanistan said there was no question of entering Pakistan. "Our mandate stops at the border," spokesman Captain Mike Finney said. There was some "extra activity" on the border with troops searching for surviving insurgents after Sunday's attack that killed nine US troops, he told AFP.


Welcome: Meanwhile, Bajaur Taliban spokesman Maulvi Omar welcomed the build up on the border as a chance to kill more Americans. "It's a gift that they're coming here on our land and making it easy for us to kill our enemies, the enemies of Muslims," he told Reuters.
Of course, Maulvi won't be anywhere near the killing, and would report thousands of Americans dead regardless, but I think the Talibs will get their chances at doe-eyed sheep virgins
In a separate statement to The Associated Press, he criticised a statement by Prime Minister Syed Yousuf Raza Gilani that had acknowledged the presence of foreign fighters in the Tribal Areas. "We will consider Prime Minister Gilani our enemy if the NATO or Pakistani security forces attack us after his baseless claim," he said.

The new government has promised to do whatever it can to secure the border with Afghanistan.


Short of hunting down Baitullah Mehsud and killing him or tossing Maulvi Omar into the clink for 180 years.


However, a series of incidents along the border, including drone aircraft missile attacks, have fueled fears that the US military may be moving to a more offensive strategy in Pakistani territory.

This article starring:
Camp Tillman
Khost province
Lawara village
North Waziristan
Sarobagh
Inter-Services Public Relations (ISPR) Director General Major General Athar Abbas
MAULVI OMAR
Taliban
Prime Minister Syed Yousuf Raza Gilani
spokesman Captain Mike Finney
Posted by: Frank G || 07/16/2008 00:00 || Comments || Link || E-Mail|| [1357 views] Top|| File under: Taliban
Joint al Qaeda and Taliban force behind Kunar base attack
By Bill Roggio
Yesterday's deadly complex attack on a joint US and Afghan outpost in Kunar province was carried out by a large, mixed force of Taliban, al Qaeda, and allied extremist groups operating eastern Afghanistan.

Sunday's assault occurred just three days after 45 US soldiers, likely from the 173rd Airborne Brigade, and 25 Afghan troops established a new combat outpost in the town of Wanat. The troops had little time to learn the lay of the land, establish local contacts, and build an intelligence network. The fortifications were not fully completed, according to initial reports.

A complex attack
The assault was carried out in the early morning of July 13 after the extremist forces, numbering between 200 and 500 fighters, took over a neighboring village. "What they [the Taliban] did was they moved into an adjacent village - which was close to the combat outpost - they basically expelled the villagers and used their houses to attack us," an anonymous senior Afghan defense ministry official told Al Jazeera. Tribesmen in the town stayed behind "and helped the insurgents during the fight," General Mohammad Qasim Jangalbagh, the provincial police chief, told The Associated Press.

The Taliban force then conducted a complex attack, coordinating a ground assault with supporting fires. Approximately 100 enemy fighters were reported to have moved close to the base while under a heavy barrage of machinegun fire, rocket-propelled grenades, and mortars. The fighters advanced on the outpost from three sides.

Taliban fighters breached the outer perimeter of the outpost but were repelled. US troops called in artillery, helicopter, and air support to help beat back the attacking force. Casualties were heavy on both sides, with nine US soldiers and 40 Taliban fighters killed during the assault. Fifteen US and four Afghan soldiers were also wounded in the attack...


Whole story at the link...
Posted by: Fred || 07/16/2008 00:00 || Comments || Link || E-Mail|| [328 views] Top|| File under: al-Qaeda
Africa Horn
Somalia: 5th World Food Program worker slain
A World Food Program contractor was gunned down in the fifth fatal attack this year on one of the agency's workers, the WFP said Tuesday as thousands of Somalis gathered to protest the assaults.

Most members of the crowd that assembled outside the capital, Mogadishu, had been driven from their homes by the country's seemingly unending violence. "We have been forced to live in the open, we have no shelter from the sun and the rain, and now they are killing and abducting our helpers?" said protester Said Dahiro. "It is unacceptable."

The Somali staff member of a WFP-contracted trucking company was shot in the southern town of Buale on Sunday, WFP Country Director Peter Goossens said. The victim, who had been working to help WFP shipments pass militia checkpoints, was the fifth staff member of a WFP-contracted trucking company killed in Somalia this year, Goossens said. "We condemn these shootings, and are very concerned that growing insecurity threatens to sabotage the humanitarian response in Somalia," Goossens said.

Violence against aid workers in Somalia has dramatically increased in the past few weeks. In addition to the killings, at least four aid workers have been kidnapped recently. It is unclear who is behind the killings, since many factions in Somalia's chaotic war stand to benefit from them.

Powerful local leaders have previously complained that aid workers are feeding Islamic insurgents who had sworn to fight the government. Insurgents have also targeted Somalis affiliated with foreign organizations in the past. The problem has been compounded by the growth of professional kidnapping rings, who security experts say have been encouraged by the large ransoms paid by foreigners to release ships taken by pirates.

The Islamists vowed to fight an Iraq-style insurgency against the government and its Ethiopian allies in December 2006, after Ethiopian troops dislodged the Islamists from the capital and much of the territory in southern Somalia they had held for six months.

Thousands of civilians have been killed in the fighting and hundreds of thousands have fled the capital. Over 2 million people in the arid, impoverished country are dependent on food aid. Control of aid, used to buy loyalty from militiamen, has often provoked fighting among Somalia's powerful clan-based warlords since they toppled a socialist dictator in 1991. The country has not had a functioning government since then.
Posted by: Fred || 07/16/2008 00:00 || Comments || Link || E-Mail|| [338 views] Top|| File under: Islamic Courts
UN withdraws Sudan staff
The UN was pulling non-essential staff from Darfur yesterday as Islamist protesters rallied behind Sudanese President Omar Al Bashir over allegations he masterminded a campaign of genocide in the region.

Fears of a violent backlash have mounted since the International Criminal Court chief prosecutor on Monday sought an arrest warrant against Bashir on 10 counts including war crimes and the use of rape to commit genocide in Darfur.

United Nations chief Ban Ki-moon renewed his call for Khartoum to protect UN personnel after an international prosecutor sought the arrest of Sudan's president for alleged genocide.

"I again urge the government to fully cooperate with the United Nations," Ban said.

The African Union-United Nations peacekeeping mission, meanwhile, said it would be flying out non-essential staff to Ethiopia and Uganda, despite pledges from Sudan to protect peacekeepers and aid workers in the country.

Africa reacted with alarm to the prospect of the president being slapped with an arrest warrant for war crimes and slammed the global justice system as hasty, interventionist and biased.

US President George W Bush said he wanted to see how an international prosecutor's arrest warrant for Bashir "plays out," but that Khartoum could face more sanctions.
Posted by: Fred || 07/16/2008 00:00 || Comments || Link || E-Mail|| [352 views] Top|| File under: Govt of Sudan
Bangladesh
4 grenades, ammo found in Khulna
Workers of Khulna City Corporation found four grenades and 50 bullets of 0.303 rifles while working near Tayeba Colony at Khalishpur around noon yesterday. The grenades and bullets were found buried three feet under the ground, Khalishpur Police Station sources said adding that the workers were digging to disconnect illegal water supply connections. Senior officials of Khulna Metropolitan Police visited the spot. Police said they have launched an investigation in this connection.
Posted by: Fred || 07/16/2008 00:00 || Comments || Link || E-Mail|| [330 views] Top|| File under: Global Jihad
Home Front: WoT
WaPo Takes the Obamessiah to the Woodshed over Iraq speech
H/T Instapundit. Remarkably unsparing criticism of The Anointed One. And pretty gutsy considering the WaPo's target audience...


Barack Obama yesterday accused President Bush and Sen. John McCain of rigidity on Iraq: "They said we couldn't leave when violence was up, they say we can't leave when violence is down." Mr. Obama then confirmed his own foolish consistency. Early last year, when the war was at its peak, the Democratic candidate proposed a timetable for surrender and defeat withdrawing all U.S. combat forces in slightly more than a year. Yesterday, with bloodshed at its lowest level since the war began, Mr. Obama endorsed the same plan. After hinting earlier this month that he might "refine" his Iraq strategy after visiting the country and listening to commanders, Mr. Obama appears to have decided that sticking to his arbitrary, 16-month timetable is more important than adjusting to the dramatic changes in Iraq.
WHACK! POW!
At the time he first proposed his timetable, Mr. Obama argued -- wrongly, as it turned out -- that U.S. troops could not stop a sectarian civil war. He conceded that a withdrawal might be accompanied by a "spike" in violence. Now, he describes as "an achievable goal" that "we leave Iraq to a government that is taking responsibility for its future -- a government that prevents sectarian conflict and ensures that the al-Qaeda threat which has been beaten back by our troops does not reemerge." How will that "true success" be achieved? By the same pullout that Mr. Obama proposed when chaos in Iraq appeared to him inevitable.
BIFF! BAM! THUMP!
"What's missing in our debate," Mr. Obama said yesterday, "is a discussion of the strategic consequences of Iraq." Indeed: The message that the Democrat sends is that he is ultimately indifferent to the war's outcome -- that Iraq "distracts us from every threat we face" and thus must be speedily evacuated regardless of the consequences.


Here's the only part where WaPo got it wrong. The Sacred One and his robot army of supporters are anything BUT indifferent to the war's outcome. To the contrary, they're utterly committed to a helicopters-on-the-embassy-roof scenario.
Posted by: Glineque Croluque8558 || 07/16/2008 11:33 || Comments || Link || E-Mail|| [483 views] Top|| File under:
Alleged Al-Qaeda Driver Testifies on Interrogation Tactics
Salim Ahmed Hamdan, the alleged al-Qaeda driver who faces an historic military trial next week, testified Tuesday that a female interrogator elicited information from him using sexually suggestive behavior that was offensive to him.

Hamdan, a former driver for Osama bin Laden, told a military court conducting a pretrial hearing that during questioning in 2002 a woman interrogator "came close to me, she came very close, with her whole body towards me. I couldn't do anything. I was afraid of the soldiers.''

"Did she touch your thigh?," asked Hamdan's lawyer, Charles Swift.

"Yes...I said to her 'what do you want?'' Hamdan said. "She said 'I want you to answer all of my questions.'''

"Did you answer all of her questions after that?'' Swift asked. Hamdan said he did.

Hamdan's lawyers are seeking to convince a judge to throw out incriminating statements Hamdan allegedly gave to interrogators at the military prison here, arguing that they were obtained through coercive interrogation tactics. His trial, scheduled for Monday, would be the first military commission conducted by the United States in more than half a century.
Posted by: Fred || 07/16/2008 00:00 || Comments || Link || E-Mail|| [313 views] Top|| File under: al-Qaeda
India-Pakistan
Afghan NATO force hits targets inside Pakistan
All righty then...
KABUL (Reuters) - NATO forces in Afghanistan hit targets inside Pakistan with artillery and attack helicopters after coming under rocket fire from across the border, the alliance said on Wednesday. Troops from NATO's International Security Assistance Force (ISAF) "received multiple rocket attacks from militants inside Pakistan, July 15," the alliance said in a statement."The troops identified a (compound) as the point of origin of the attacks and responded in self-defence with a combination of fire from attack helicopters and artillery into Pakistan."

Nine Afghan soldiers were wounded by the rocket attacks and ISAF responded immediately, an ISAF spokesman said. ISAF and the Pakistani army "coordinated their operation closely from the outset. The Pakistani military agreed to assist and search the area if the border firing continued," the statement said.

Despite cooperation and open lines of communication between army commanders on both sides of the border, Afghan leaders have blamed Pakistani agents for a string of attacks. These have included a suicide bomb on the Kabul Indian Embassy last week that killed 58 people and an April assassination bid on President Hamid Karzai. Pakistan rejects the accusations and says the Afghan government is trying to deflect criticism of its own failure to stem the rising tide of Taliban violence.

The U.S. military, which provides the vast majority of troops in eastern Afghanistan, says attacks are up by 40 percent in the area over the last year, partly because of increased penetration of their soldiers into the mountainous region. Another factor is the ceasefires in Pakistan which help secure the militants' rear.

But while cross-border firing has gone up from both sides, NATO denied it had any intention of mounting any incursion onto Pakistani soil."There is not, nor is there going to be, an incursion of NATO troops into Pakistan. There is no planning for, no mandate for, an incursion of NATO troops into Pakistan," NATO spokesman James Appathurai told a news briefing in Brussels. But, he said, NATO troops "have the right to fire back in self-defence into Pakistan."
Posted by: tu3031 || 07/16/2008 13:29 || Comments || Link || E-Mail|| [342 views] Top|| File under:
'US poised to bomb Pakistan'
LONDON / ISLAMABAD: US troops in Afghanistan are massing close to the border with Pakistan, poised to launch bombing raids on suspected terrorist bases in the North Waziristan region, British and Pakistani newspapers reported Wednesday.

The Times said troops have been airlifted from the village of Lowara Mandi and that heavy artillery and armoured vehicles were also being moved into position for possible cross-border attacks on Pakistan.

The paper said US Admiral Michael Mullen, the chairman of the Joint Chiefs of Staff, during a visit to Islamabad at the weekend, had told Pakistan's top civil and military leadership that the US could take unilateral military action if Pakistan were unable to stop cross-border attacks in Afghanistan. Mullen also said some elements within Pakistani security agencies could be helping insurgents operate from their bases in the border region, the paper quoted well-placed sources as saying.

The Times quoted an influential Pakistani army official as saying there were strong indications the US was ready to launch bombing raids against suspected Al-Qaeda and Taliban camps inside Pakistan.

The Pakistani newspaper The News quoted official and tribal sources in the North Waziristan area as saying NATO troops had started arriving near the border areas on Monday night. "Some of them had been brought in choppers and others by armoured personnel carriers. The troops had also shifted heavy arms and ammunition including tanks, heavy machine guns and artillery to the border," Haji Yaqub, a resident of the border town of Ghulam Khan, said.

The NATO troops have been deployed near the border towns of Ghulam Khan, Saidgai, Shawal and Mir Safar. "They started setting up bunkers very close to the border while gunship helicopters are continuously hovering over the border," said a man named Roohullah, a resident of the border town of Saidgai.

He said he had never before seen such a large deployment of foreign troops near the border. "For us, it's unusual as they are on the zero point," Roohullah said, adding that the foreign troops had not crossed the border thus far.

The News quoted its sources as saying NATO troops had dug trenches at Mughalgai near Zhawar, the training camp of Afghan Mujahideen commander Maulvi Jalaluddin Haqqani, in Khost near Pakistan's Saidgai town.

Another bunker was established at Gurbaz near Tarkhobi area of Khost, close to Pakistan's Ghulam Khan town. Trenches were also dug close to Mir Safar and Shawal towns of NWA.

NATO forces had planned to set up four new military camps along the border in the Taliban-dominated provinces of Khost and Paktika in Afghanistan, The News quoted its sources as saying. "They planned establishing four new military camps along the border and this latest deployment of the foreign troops was first step of the future planning," the sources added.

Meanwhile, Pakistani Taliban spokesman Maulvi Omar has said that Prime Minister Yousuf Raza Gilani's recent statements have provided the US-led NATO forces with an opportunity to deploy near the tribal areas. "When a responsible person like the prime minister has himself said that foreign militants were hiding in Pakistani tribal areas and could cause another 9/11 like disaster, then who will stop American forces from invading the country?" Omar wondered.
Posted by: || 07/16/2008 10:56 || Comments || Link || E-Mail|| [494 views] Top|| File under: Taliban
Pakistan to give befitting response to invaders
Jamaat-e-Islami Secretary General Syed Munawar Hasan has warned that the US is anxiously waiting to attack Pakistan to pursue its nefarious designs.


"Gridley!"
"Sir!"
"I want two new nefarious designs on my desk by morning!"

Addressing a meeting of the office-bearers and Shoora members of the party's Faisalabad chapter here on Monday, he said the rumours aired by the Zionist-controlled media that the Al-Qaeda and Taliban were reorganising in the tribal areas of the country were part of the conspiracy to justify the US attacks in the region. He expressed concerns over the irresponsible attitude of the PPP-led government, especially over the leaders' unnecessary foreign visits while ignoring the situation back in the country. He demanded of the rulers to convene an emergency session of parliament to evolve a strategy for countering serious dangers being faced by the nation. "Though the US forces stationed in Afghanistan have been making unannounced attacks inside Pakistani border and violating our airspace for quite sometime, killing hundreds of Pakistanis, but during the past few weeks, President Bush and other US officials have increased naked threats of attacking Pakistan," he said, adding that the baseless allegations were being used to justify the possible US attack as they were used before Afghanistan and Iraq attacks.

Munawar said that the Taliban did not attack the World Trade Centre on 9-11 and there was no threat of any attack on the US soil by them because they had no capability to attack the super power of the world.

This article starring:
SYED MUNAWAR HASAN
Jamaat-e-Islami
Posted by: || 07/16/2008 10:45 || Comments || Link || E-Mail|| [350 views] Top|| File under: Jamaat-e-Islami
Three more 'bombers' arrested
A Police team arrested three alleged would-be suicide bombers on Tuesday and claimed to have foiled a major terrorist attack on the city.

Intelligence sources said that the alleged bombers had intended to target important public buildings and foreign installations as well as the Chuhng Investigation Centre. Sources added that a week earlier, security personnel had arrested a group of militants from the country's Northern Areas.

During interrogation, the militants revealed their accomplices' hideouts. Following the information, security personnel raided a house in Farkhabad, Shahdara on Tuesday. Qari Muhammad Basit, Mullah Mir and an unidentified accomplice were arrested and taken to an undisclosed location.

The police team also claimed to have found huge quantities of explosive materials, ball bearings, detonators, remote controls and two jackets from the arrested men. Maps of some important buildings in the city were also found. Intelligence sources said that preliminary interrogations revealed that the arrested men had been planning terrorist attacks on the city.

A senior police official confirmed the arrests. He said that according to intelligence reports, a few terrorists had already entered the city. He added that the militants arrested from the Northern Areas confirmed these reports. Following the confirmation, higher authorities had issued special directions for immediate arrests.

Posted by: Fred || 07/16/2008 00:00 || Comments || Link || E-Mail|| [298 views] Top|| File under: Taliban
Security man killed in rocket attack
A security forces personnel was killed when unidentified men fired a rocket at a checkpost in Dera Bugti on Tuesday, police sources said.

The martyred security man was identified as Khalil Ahmed. The checkpost was also damaged partially. Security forces cordoned off the area and started a search.

Also on Tuesday, gas supply to the Pirkoh purification plant was suspended after unidentified men blew up an 18-inch diameter gas pipeline in Sui.

According to reports, the militants had strapped a powerful explosive device with the pipeline that damaged its three-feet-long piece. Sui Southern Gas Company technical teams were sent to the spot for repair.
Posted by: Fred || 07/16/2008 00:00 || Comments || Link || E-Mail|| [325 views] Top|| File under:
'61 hostages recovered from private jail'
Police recovered at least 61 hostages, including several from the Hindu community from a private jail of Abdul Rehman Marri in Sanghar, reported Express News on Tuesday.

According to the channel, police raided the private jail at the application of Ranu Bhel, who had spent 25 years in Marri's private prison. It said Bhel had informed the Pakistan International Human Rights Organisation that Marri had various people in his private jail who were being used for bonded labour. RPO Hyderabad conducted the raid and recovered the hostages, it said.
Posted by: Fred || 07/16/2008 00:00 || Comments || Link || E-Mail|| [326 views] Top|| File under: Taliban
Top Qaeda operative held in Multan
Security agencies arrested a top Al Qaeda operative late on Monday along with his two accomplices in Punjab's southern city of Multan, sources told Daily Times on Tuesday.

The personnel of the security agencies arrested the three suspected terrorists from a shutdown 'Neel Wali Factory' located on Abdali Road, the sources said.

Officials have identified the suspects as Tanzanian national Muhammad Al Misri, Anwar Muawiya and Muhammad Shahid.

The sources said the arrest of Al Misri is the second biggest catch following the arrest of Mullah Obaidullah Akhund, former defence minister in the Taliban government, on March 2, 2007.

Wave: The officials said that Al Misri is closely linked with Al Qaeda's top hierarchy. Al Misri is also suspected to be behind the series of suicide attacks in the country following the crackdown on the Lal Masjid codenamed 'Operation Silence', they said.

The sources said that according to preliminary investigations, Al Misri knows five languages including English, Persian, Arabic, Pushto and Urdu.

Anwar, a resident of Abbotabad, belongs to the banned Lashkar e Jhangvi (LJ), the sources said, adding Shahid, another LJ activist, is a local of Multan.

The three militants were hiding in the factory for the past one week, the sources said.

Posted by: Fred || 07/16/2008 00:00 || Comments || Link || E-Mail|| [351 views] Top|| File under: al-Qaeda
Troops build-up sparks alarm
A build-up of Western coalition forces on the Afghan border spread alarm yesterday among villagers in the Pakistani tribal region of North Waziristan, a known stronghold of Taliban and Al Qaeda militants.

The deployment will add to a mounting sense of foreboding in Pakistan that US ground troops could be ordered into Pakistan on covert missions or hot pursuit to eliminate militants fuelling an insurgency in Afghanistan that appears stronger than ever.

Villagers said hundreds of coalition troops had been airlifted to a border area opposite the village of Lowara Mandi. "The movement of troops started last night," an intelligence official said, adding that armoured vehicles and heavy weaponry had been brought in with them.

The deployment is in the vicinity of Camp Tillman, a forward operating base for US forces that has come under regular rocket and mortar attack in the past.

The Pakistani military spokesman said it was probably a routine movement and the media had created "unnecessary hype".

A military spokesman at Bagram Air Base north of Kabul said the US-led coalition did not comment on troop movements.

A Taliban spokesman in Bajaur welcomed the build up on the border as a chance to kill more Americans. "It's a gift that they're coming here on our land and making it easy for us to kill our enemies, the enemies of Muslims," Taliban spokesman, Maulvi Omar said.

A series of incidents along the border, including drone aircraft missile attacks and cross-border firing, have fuelled fears in Pakistan that the US military may be moving to a more offensive strategy having hitherto refrained from unleashing ground forces in Pakistani territory.

Separately, unknown gunmen kidnapped two Turkish nationals working on a construction project in western Afghanistan. "The Turkish engineers were working on a project in the town of Islam Qala, bordering Iran, where they were kidnapped from a vehicle," police official said.

A Turkish Foreign Ministry official in Ankara said the two abducted engineers were Gokhan Gul and Erhan Gunduz who were both working for the Turkish construction company Gulsen Insaat.

Meanwhile, more than 20 Taliban-linked rebels were killed in separate clashes, one of them in an area of northeastern Afghanistan where nine US soldier were killed. The police and administration chiefs of the district where the US troops were attacked on Sunday were meanwhile arrested on suspicion of co-operating with the militants.
Posted by: Fred || 07/16/2008 00:00 || Comments || Link || E-Mail|| [320 views] Top|| File under: Taliban
Iraq
Saddam deputy in anti-US call



Izzy speaks...


A message purported to be from the fugitive deputy of executed Iraqi leader Saddam Hussein has called on insurgents to make a final push against US forces. The message attributed to Izzat Ibrahim al-Duri urged Iraqi fighters to "make this year... decisive for victory".


I, of course, will stay here in my secret lair counting Sammy's money.


The message also called on US President George W Bush to "come clean about the scale of US losses".


Which he reads about in Jihad Unspun...


The message, aired by Dubai-based satellite broadcaster Al-Arabiya and reported by the AFP news agency, urged Iraqi insurgents to "strike the enemy everywhere". It also called on President Bush to "end an experiment that has now lasted more than five years".


Please stop killing us.


Ibrahim is the most senior member of Saddam Hussein's regime still at large. Al-Duri was Saddam Hussein's number two in Iraq's decision-making Revolutionary Command Council, and has had a $10m price on his head since November 2003. US military chiefs have accused him of being the paymaster of many attacks on their troops. They say he has access to Saddam's hidden stashes of cash with which he pays jobless Iraqis to fight in the insurgency. Thousands of US troops have taken part in the search for him.
Posted by: tu3031 || 07/16/2008 09:28 || Comments || Link || E-Mail|| [324 views] Top|| File under: Iraqi Baath Party
Car bomb wounds six Iraqis in N Iraq
(Xinhua) -- Six Iraqi people were injured Tuesday by a car bomb explosion targeting Iraqi security forces in the city of Mosul, capital of Nineveh province, a provincial police source said.

A booby-trapped car parked in the 17th of July neighborhood in western Mosul detonated near an Iraqi army patrol, wounding six people, including two soldiers, the source told Xinhua on condition of anonymity.

A military vehicle was also damaged by the attack, the source added.

In northern Mosul, another car bomb went off in the al-Arabi neighborhood, causing damages to several nearby buildings, the source said without giving more details.

Earlier, the source said eight people were killed and five others injured by two suicide bomb attacks targeting Iraqi security forces in the city.

Nineveh province, including its capital Mosul, some 400 km north of Baghdad, was believed to be one of the last strongholds of al-Qaida fighters in the war-torn country.

The U.S. and Iraqi security forces have been staging a major security crackdown in Nineveh to uproot al-Qaida militants and other anti-U.S. insurgents.
Posted by: Fred || 07/16/2008 00:00 || Comments || Link || E-Mail|| [318 views] Top|| File under: al-Qaeda in Iraq
40 killed in Iraq attacks
Bombers killed around 40 people and wounded scores in several attacks in northern Iraq yesterday. In the worst attack, two suicide bombers killed 27 people and wounded 68 when they blew themselves up outside an army recruitment centre in Baquba, 65km northeast of Baghdad.

Hours later, three bomb blasts hit Mosul, capital of Nineveh province.

The latest attacks came as executed dictator Saddam Hussein's fugitive deputy Izzat Ibrahim Al Duri urged Iraqis to "strike the enemy everywhere... to make this year... decisive for victory". Saddam's number two in the decision-making Revolutionary Command Council, has had a $10 million (BD3.78m) US bounty on his head since November 2003.

In the capital, Electricity Minister Karim Wahid escaped unharmed when a roadside bomb exploded in east Baghdad, wounding three of his bodyguards.
Posted by: Fred || 07/16/2008 00:00 || Comments || Link || E-Mail|| [297 views] Top|| File under: Iraqi Insurgency
Two Palestinian freedom fighters 'collaborators' sentenced to death
A Palestinian military tribunal sentenced two men from the occupied West Bank to death on Tuesday for spying for Israel, a security official told AFP.

"Two men, a Palestinian from Yatta (near the southern town of Hebron) and his nephew, have been sentenced to be executed for giving information to Israel that led to the deaths of two Palestinians," said Suleiman Imran, the commander of forces in the northern West Bank town of Jenin.

Imran declined to name the two men but said one of them had fled to Israel and the other had been detained in Jenin.

The death sentence decrees must now go to Palestinian president Mahmud Abbas, who has the power to pardon the prisoners.

In April a Palestinian man was sentenced to death by firing squad for collaborating with Israeli intelligence, but the sentence has not been carried out.

Posted by: Fred || 07/16/2008 00:00 || Comments || Link || E-Mail|| [320 views] Top|| File under: Palestinian Authority
Israel arrests 7 Hamas activists in West Bank
Israeli troops arrested seven Hamas activists Tuesday, including two municipal council members, in a widening crackdown on the Islamic militant group in Nablus, residents said.

The Israeli military confirmed that it arrested seven Palestinians in the city but did not elaborate.

Residents said troops seized the two Hamas city council members, a senior Hamas activist and other Palestinians known for their close ties to the group, including Hanin Darwazi, the head of a local women's organization.

Hamas, a militant Islamic group has a large, active women's section. But arrests of Hamas women are infrequent.

Tuesday's pre-dawn sweep followed the closure in Nablus last week by the Israeli military of a shopping mall, a TV station and a newspaper, all allegedly with ties to Hamas.

The raids have prompted complaints by Palestinian President Mahmoud Abbas that Israel is damaging his standing in the West Bank, where he governs. Hamas controls the Gaza Strip.

As he conducts peace talks with Israel, Abbas has deployed security forces throughout the West Bank to quell lawlessness and check the growth of Hamas and other militant groups.

Both Israel and the Abbas government fear Hamas could seize control of the West Bank, which lies next to Israel's populous center. Hamas fighters ousted Abbas loyalists from Gaza by force a year ago.

Palestinian security forces also have conducted their own crackdown on Hamas members throughout the West Bank.


Posted by: Fred || 07/16/2008 00:00 || Comments || Link || E-Mail|| [329 views] Top|| File under: Hamas
Southeast Asia
Seven hurt in blasts at Thai police stations
Seven people were wounded on Wednesday when bombs exploded outside two of the biggest police stations in Thailand's Muslim south, where a terrorist jihad separatist insurgency is raging, police said. The bombs exploded Wednesday morning outside the main police stations in the key regional towns of Pattani and Yala, police said. Seven people, including three police, were wounded in the Pattani blast, which exploded in the heart of the region's most important town, police added. The blast in Yala damaged the gate to the station, and appeared coordinated with a smaller blast that went off almost simultaneously in a local transport office, police said. No one was injured in the Yala blasts.

The bombings marked a rare attack in the downtown districts of key towns in the region along the southern border with Malaysia. The explosions came one day after Thailand extended emergency rule over the region, where 3,300 people have died in four years of unrest.
Posted by: ryuge || 07/16/2008 05:59 || Comments || Link || E-Mail|| [334 views] Top|| File under:
Sri Lanka
Dozens of Tamil Tigers killed in fresh fighting
Dozens of Tamil Tiger rebels and four soldiers have been killed in the latest fighting in Sri Lanka's north in the past two days, the defence ministry said yesterday.

The deaths coincide with a visit by British lawmaker Mark Malloch-Brown, who is in the country to discuss allegations of rights abuses.

The defence ministry said 49 Tamil Tiger rebels were killed during fighting on Sunday and Monday, bringing to 4,956 the total number of rebels killed by government forces since January.

Four soldiers were also killed, according to the ministry, bringing the total deaths for the same period to 441.

Casualty figures on both sides cannot be independently verified as the defence ministry bars journalists from travelling to the frontlines.

The British High Commission in Colombo said Malloch Brown, Britain's minister for Africa, Asia and the UN, would discuss Sri Lanka's deteriorating human rights situation and the Sri Lankan government's plans to settle the 36-year-old ethnic conflict.

He will meet with senior government officials, civil society organisations and religious leaders during his visit, which ends Thursday. "The Minister will discuss the human rights situation in Sri Lanka, in particular ways of strengthening the mechanism for monitoring and investigating allegations of human rights abuses," the High Commission said.
Posted by: Fred || 07/16/2008 00:00 || Comments || Link || E-Mail|| [299 views] Top|| File under:
Who's in the News
44
[untagged]
11
Taliban
6
al-Qaeda
4
Govt of Pakistan
2
Hamas
2
Hezbollah
2
Govt of Sudan
1
Iraqi Insurgency
1
Islamic Courts
1
Jamaat-e-Islami
1
Palestinian Authority
1
Hizb-i-Islami-Hekmatyar
1
Chechen Republic of Ichkeria
1
Global Jihad
1
al-Qaeda in Iraq
1
Iraqi Baath Party
Bookmark
E-Mail Me
The Classics
The O Club
Rantburg Store
The Bloids
The Never-ending Story
Thugburg
Gulf War I
The Way We Were
Bio
Merry-Go-Blog
Hair Through the Ages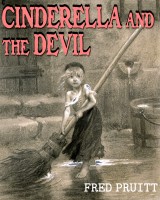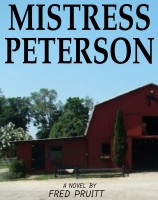 On Sale now!


A multi-volume chronology and reference guide set detailing three years of the Mexican Drug War between 2010 and 2012.

Rantburg.com and borderlandbeat.com correspondent and author Chris Covert presents his first non-fiction work detailing the drug and gang related violence in Mexico.

Chris gives us Mexican press dispatches of drug and gang war violence over three years, presented in a multi volume set intended to chronicle the death, violence and mayhem which has dominated Mexico for six years.
Click here for more information


Meet the Mods
In no particular order...


Steve White
Seafarious
Pappy
lotp
Scooter McGruder
john frum
tu3031
badanov
sherry
ryuge
GolfBravoUSMC
Bright Pebbles
trailing wife
Gloria
Fred
Besoeker
Glenmore
Frank G
3dc
Skidmark
Alaska Paul



Better than the average link...



Rantburg was assembled from recycled algorithms in the United States of America. No trees were destroyed in the production of this weblog. We did hurt some, though. Sorry.
3.231.220.225