Africa Horn
Heavy fighting erupts in Mog, 12 dead
At least 12 people were killed and dozens wounded in heavy fighting in the Somali capital on Thursday in the latest confrontations between Ethiopian troops and Islamist-led insurgents, witnesses said.

Residents said several Ethiopian units based in north Mogadishu had marched towards the capital's sprawling Bakara market where insurgents confronted them, prompting fierce gun battles and exchanges of mortar rounds. "I saw two dead Ethiopian soldiers lying in the middle of the road. There were also two Somalis wounded in the crossfire," witness Abdi Ahmed told Reuters by phone.

The Somali government and Ethiopia believe Bakara is a hotbed of insurgents, and have routinely attacked it while carrying out sweeps for insurgents.

Hassan Abdikafi, a kiosk owner in Bakara, said Ethiopian tanks fired into the crowded market -- the main one in the city. "Four dead people are lying inside the market. I can also see nine wounded people. The Ethiopian forces have occupied Blacksea area and they are firing their tank guns towards the market," Abdikafi said.

Mortar bombs killed six more and wounded four, witnesses said. "Two mortar rounds hit two homes next to each other. The first one killed five people from the same family and the other one killed one person, wounding at least four others," resident Sahra Hashi told Reuters.
Posted by: Fred || 01/18/2008 00:00 || Comments || Link || E-Mail|| [285 views] Top|| File under: Islamic Courts
Arabia
Yemen says rebels kill two soldiers in ambush
Shi'ite Muslim rebels killed two Yemeni soldiers in an ambush on Thursday, a senior official said, after sporadic skirmishes which threaten a six-month long truce. "Supporters of (Abdul Malik) al-Houthi shot dead two members of the armed forces early this morning," the government official told Reuters, adding that 17 soldiers had been wounded in the attack.

Rebels loyal to Houthi accepted a truce in June, halting clashes that had killed hundreds and displaced thousands last year in Saada, a northern province of the poor Arab state. "Dozens have been killed or injured on both sides in recent sporadic fighting in Saada," the official said, declining to give more details. Rebel leaders could not be reached for comment.

The ceasefire required the rebels to give up their heavy weapons, and their leaders to go into temporary exile in Qatar, which helped mediate the deal. The truce also commits the Yemeni government to rebuild Saada, which the rebels say is neglected by authorities.

Posted by: Fred || 01/18/2008 00:00 || Comments || Link || E-Mail|| [338 views] Top|| File under:
Bangladesh
B'desh detains ex-dep minister for 2004 rally attack
A Bangladesh court handed a former deputy minister over to police for interrogation on Friday for alleged involvement in a deadly grenade attack at a political rally in Dhaka three and a half years ago. "Abdus Salam Pintu, a former deputy information minister, has been remanded to police for three days for interrogation," a court official said.

The attack at a rally held by former prime minister Sheikh Hasina in Dhaka on Aug. 21, 2004 killed 23 people and injured over 150. Hasina, then opposition leader, survived, but her hearing was affected by the blasts.

Pintu was taken in following a statement by Mufti Hannan, a detained leader of a banned Islamist group, Harkat-ul-Jihad al Islami (HUJI), that Pintu masterminded the plan to launch the attack on the rally of the opposition. Three top HUJI leaders including Hannan told a court in November last year that they (HUJI leaders) were responsible for the grenade attack. Police said the detained militants had given detailed statements why and how they launched the attack.

Mufti Hannan was arrested in October 2005 during a hunt for suspected Islamists who launched a series of bombings including suicide attacks, between August and December 2005 that killed at least 30 people and wounded 150.

This article starring:
ABDUS SALAM PINTU
Harkat-ul-Jihad al Islami
MUFTI HANNAN
Harkat-ul-Jihad al Islami
Harkat-ul-Jihad al Islami
Posted by: ryuge || 01/18/2008 09:44 || Comments || Link || E-Mail|| [328 views] Top|| File under:
Europe
Dutch court orders suspects in alleged terrorism plot freed
A Dutch court has ordered the release of three suspects alleged to have plotted a terrorist attack, the national prosecutor's office said Thursday.

Spokesman Wim de Bruin said prosecutors would appeal the decision to free two of the three men, whose names have not been released. He said prosecutors agreed there was not enough evidence to hold the third any longer, but the investigation is continuing and all three remain suspects. The men, two with dual Dutch and Moroccan citizenship and one from Sudan, were arrested in Rotterdam on New Year's Eve on the basis of information gathered by the Dutch intelligence agency.
Posted by: Fred || 01/18/2008 00:00 || Comments || Link || E-Mail|| [316 views] Top|| File under: al-Qaeda in Europe
India-Pakistan
Tennyboomer kills 9 Pakistani Shi'ites
A teenaged suicide bomber blew himself up in a crowded Shi'ite Muslim prayer hall in the Pakistani city of Peshawar on Thursday, killing at least nine people and wounding 25, a government official said.



"It could be a conspiracy to spread religious hatred, to pit Muslim against Muslim," said Ghulam Ali, a district government chief.

Pakistan's minority Shi'ites are observing a mourning period for the anniversary of the death of Iman Hussein, a grandson of the Prophet Mohammad, when sectarian violence often flares. "It could be a conspiracy to spread religious hatred, to pit Muslim against Muslim," said Ghulam Ali, a district government chief in the northwestern city.

He said authorities had recovered 10 bodies, some badly mutilated, one of which was apparently that of the bomber, who an Interior Ministry spokesman said was about 16 years old.
Posted by: Fred || 01/18/2008 00:00 || Comments || Link || E-Mail|| [686 views] Top|| File under: Taliban
Four rockets fired at PAF Kamra base
Unidentified terrorists on Wednesday night fired four rockets at Kamra air base, causing minor damage to the mess, however no loss of life was reported.

The terrorists had tried to hit vital installations of the air force at Kamra air base by firing four rockets, Attock Deputy Police Officer (DPO) Tariq Hanif Joya told media men on Thursday. One rocket hit Kamra Cantonment mess while the other three landed near MRF Colony and Qutba turn, the DPO said. He said a rocket landed near the house of a Rahim Khan, while a second landed at an abandoned location near block no 28 of MRF Colony. The third rocket landed near Senior Technician Muhammad Azam's house, and the fourth hit the roof of the Officers mess No 142, damaging it, he said.
Posted by: Fred || 01/18/2008 00:00 || Comments || Link || E-Mail|| [322 views] Top|| File under: Taliban
9 cops dismissed in Rashid Rauf case
Senior Superintendent of Police Sayed Kaleem Imam on Thursday dismissed five assistant sub-inspectors, three constables and a head constable in the Rashid Rauf case. Police sources said the police officials were dismissed after investigations were carried out into the event when Rashid Rauf escaped from their custody.

This article starring:
RASHID RAUF
Sayed Kaleem Imam
Posted by: Fred || 01/18/2008 00:00 || Comments || Link || E-Mail|| [324 views] Top|| File under: al-Qaeda
International-UN-NGOs
Bomb threat shuts World Bank offices
Here until we figure out if it is GWOT or just some homocidal idiot.

The World Bank said on Thursday its security staff was investigating a bomb threat made by telephone and told employees of its Washington headquarters to stay home on Friday.

"The bank is working with law enforcement officials to determine the validity of the threat," the bank said in a statement.

As a precautionary measure, bank group management has decided to close all World Bank group leased and owned buildings in Washington on Friday," it added.

The financial institution, which provides loans to poor countries to fight poverty, is located about a block from White House and employs about 8,000 in at least seven buildings in downtown Washington. The bank's sister organization, the International Monetary Fund, said it would be open on Friday but told employees they do not have to come in.
Posted by: lotp || 01/18/2008 10:22 || Comments || Link || E-Mail|| [319 views] Top|| File under:
Iraq
Religion of Peace Bombs Mosul School
TIKRIT, Iraq – An explosion partially collapsed a school in southeast Mosul Jan. 17.

Multi-National Division – North received intelligence reports indicating the schoolbombing was an intentional act of extremists operating in the area.


Or maybe it was an accident - was Bomb Making 101 part of the school curriculum?



The explosion, which occurred inside the structure, caused the northwest and southwest corners of the building to cave in.

There are currently no reports of casualties or a cause for the explosion.
Posted by: Glenmore || 01/18/2008 13:26 || Comments || Link || E-Mail|| [332 views] Top|| File under:
Jan. 16 airpower summary: Tankers fuel the fleet
1/17/2008 - SOUTHWEST ASIA (AFPN) -- Coalition airpower integrated with coalition ground forces in Iraq and International Security Assistance Force in Afghanistan during operations Jan. 16, according to Combined Air and Space Operations Center officials here.

In Afghanistan, a total of two close-air support missions were flown as part of the ISAF and Afghan security forces, reconstruction activities and route patrols. Five Air Force and Royal Air Force intelligence surveillance and reconnaissance aircraft flew missions as part of operations in Afghanistan.

In Iraq, Air Force B-1B Lancer dropped guided bomb unit-31s on enemy structures in the vicinity of Baghdad. The on-scene joint terminal attack controller reported the missions as a success.


GBU-31= 2000 lb. JDAM


In Baqubah, Air Force F-16 Fighting Falcons destroyed a vehicle-borne improvised explosive device using GBU-38s. The missions were confirmed successful by the JTAC.


GBU-38= 500 lb. JDAM


In Khan Bani Sa'd, a house-borne IED, and a VBIED were destroyed by F-16s using GBU-38s. The JTAC declared the missions were successful.

A show of force was performed by an F-16 to deter enemy activities in Khan Bani Sa'd . The JTAC reported the mission was a success.

In Baqubah, an F-16s dropped GBU-12s and GBU-38s in order to destroy HBIEDs. The JTAC confirmed the success of the missions.

Navy F-18 Super Hornets destroyed an IED and an enemy weapons cache using GBU-12s and GBU-38s in Baqubah. The missions were declared successful by the JTAC.


GBU-12= Paveway II 500 lb. laser-guided bomb


North of Babil, F-18s dropped GBU-38s in order to destroy HBIEDs. The missions were confirmed successful by the JTAC.

North of Babil, shows of force were performed by F-16s in order to deter enemy activities. The JTAC reported the mission was a success.

A show of force was performed by an F-16 in order to deter enemy activities in Tall Afar. The JTAC confirmed the success of the mission.

In total, coalition aircraft flew 65 close-air support missions for Operation Iraqi Freedom. These missions supported coalition ground forces, protected key infrastructure, provided overwatch for reconstruction activities and helped to deter and disrupt terrorist activities.

Twenty-three Air Force, Navy, and RAF intelligence surveillance and reconnaissance aircraft flew missions as part of operations in Iraq. Additionally four Navy and RAF aircraft performed tactical reconnaissance.

Air Force C-130 Hercules and C-17 Globemaster IIIs provided intra-theater heavy airlift support, helping to sustain operations throughout Afghanistan, Iraq and the Horn of Africa.

Approximately 109 airlift sorties were flown; 205 tons of cargo were delivered, and 3,132 passengers were transported. This included approximately 39,930 pounds of troop re-supply air-dropped in Afghanistan.

Coalition C-130 crews from Canada, Iraq, and Japan flew as part of operations in Afghanistan or Iraq.


Lefties continue to condemn the "unilateral" operations by the US and its 40+ allies. I really suspect that many of them don't know what the word means.


On Jan. 15, Air Force and RAF tanker crews flew 40 sorties and off-loaded approximately 2.0 million pounds of fuel to 191 receiving aircraft.
Posted by: Gromomble Oppressor of the Iowans8916 || 01/18/2008 04:29 || Comments || Link || E-Mail|| [348 views] Top|| File under: Iraqi Insurgency
Iraq Shi'ite mosque bombing kills eight
A suicide bomber wearing a vest packed with explosives killed eight people near a Shi'ite mosque in the volatile Iraqi city of Baquba on Thursday, police said. Another 14 people were wounded in the attack as worshippers gathered to observe Ashura, one of the holiest events on the Shi'ite religious calendar, in the Shifta neighborhood of southwest Baquba, 65 km (40 miles) north of Baghdad.

Baquba is the capital of Diyala province, where the U.S. military and Iraqi forces are concentrating their fight against Sunni Islamist al Qaeda and other insurgents who were pushed out of Baghdad and western Anbar province.

Iraqi security forces have launched a major operation to protect pilgrims attending Ashura, one of the world's largest religious gatherings, mainly in the holy Shi'ite city of Kerbala south of Baghdad.

Vehicle curfews have been imposed in southern provinces as well as in Baghdad and Diyala to protect Shi'ites observing Ashura, which commemorates the death of the Prophet Mohammed's grandson in battle in Kerbala 1,300 years ago. Suspected al Qaeda suicide bombers and mortar attacks killed 171 people during Ashura in Kerbala and Baghdad in 2004.

The U.S. military this month launched a new offensive aimed at driving al Qaeda out of religiously mixed Diyala, part of a wider operation in provinces north of Baghdad and the capital's southern outskirts where Sunni Arab militants have regrouped.
Posted by: Fred || 01/18/2008 00:00 || Comments || Link || E-Mail|| [331 views] Top|| File under: al-Qaeda in Iraq
Israel-Palestine-Jordan
Seven Palestinians die in Gaza as Olmert vows "war"
Israeli air strikes killed at least seven Palestinians, including a mother and child, in the Gaza Strip on Thursday as Prime Minister Ehud Olmert vowed to wage a "war" to stop rocket attacks on the Jewish state. The escalation in violence prompted Palestinian leaders to warn that renewed peace talks -- spurred by last week's visit by U.S. President George W. Bush -- were at stake.


"We shall have Dire Revenge!™"

The latest in a series of air strikes killed two Hamas militants and wounded three others, Hamas said. A prior Israeli air strike on a car in the Gaza Strip killed at least one Islamic Jihad militant, as well as a mother and child riding in a donkey cart, Palestinian hospital officials said. A third air strike killed a militant leader and his wife.

Militants in the Hamas-controlled territory have fired close to 100 rockets at southern Israel in the past two days following the killing of 18 Palestinians, most of them gunmen, in some of the heaviest fighting in months in the Gaza Strip. "A war is going on in the south, every day, every night," Olmert said in a speech in Tel Aviv. "We cannot and will not tolerate this unceasing fire at Israeli citizens ... so we will continue to operate."

"This war will not stop," the prime minister said, predicting Israeli military pressure would "tip the scales" and force a halt to rocket fire.


Posted by: Fred || 01/18/2008 00:00 || Comments || Link || E-Mail|| [431 views] Top|| File under: Hamas
Israel says arrested militants planning train attack
Israel said on Thursday it arrested four members of a Palestinian militant group last month and accused them of planning to attack an Israeli passenger train. An Israeli army spokesman identified the militants as members of an Islamic Jihad cell based near the West Bank town of Bethlehem.

An Islamic Jihad leader in Ramallah said the group was not aware of any such raid targeting its members in the area. The army spokesman said the men were arrested during a December 17 raid in which the army and Shin Bet security service discovered an Islamic Jihad explosives lab. The spokesman said the four arrested men had planned a series of attacks, including one targeting train passengers traveling between Jerusalem and Tel Aviv. The details of the raid were not made public until Thursday.
Posted by: Fred || 01/18/2008 00:00 || Comments || Link || E-Mail|| [283 views] Top|| File under: Islamic Jihad
Barak orders Gaza crossings shut
Defense Minster Ehud Barak on Thursday ordered the complete closure of the crossings from Israel into the Gaza Strip in the wake of the incessant Kassam rocket attacks. In a situation assessment Barak conducted with IDF officials, the defense minister ordered them to stop the transfer of trucks and goods into the Strip in order to exert pressure on Hamas. The defense establishment emphasized that the transfer of medicines and humanitarian aid would be allowed only in exceptional circumstances and only after a thorough examination.


Let the Egyptians attend to it. They make noises like they're concerned, but they don't do a lot...

Earlier, Barak had ordered a continuation of the restrictions on Gaza fuel supply and instructed the defense establishment to allocate 260 million shekels for fortifications in Sderot and Gaza belt neighborhoods.


Counterbattery fire would seem to be more to the point. You don't even have to be particularly accurate -- take out 500x500 grid square and consider it close enough.
Posted by: Fred || 01/18/2008 00:00 || Comments || Link || E-Mail|| [392 views] Top|| File under: Hamas
Southeast Asia
Little progress in Thailand's war on terror
Thailand's military-backed government has made little progress in tackling Islamic insurgents in the country's restive south, officials have admitted.

The generals who overthrew elected leader Thaksin Shinawatra in 2006 made tackling the separatism a priority. They took a more conciliatory approach - but last year about 800 people were killed, more than in any previous year. The BBC's Jonathan Head in Bangkok says the government appears to be shaken by recent bold attacks by the militants.

A group of Thai soldiers were attacked last week in an ambush that left eight dead - one of whom was beheaded. Initially Prime Minister Surayud Chulanont dismissed it as a routine attack. But officials now acknowledge the government's failure to win the co-operation of the mainly Malay population in the deep south, who are believed to give at least tacit support to the terrorists insurgents. "We made great progress on military operations last year, but our efforts with the people remained static," government spokesman Chaiya Yimwilai said.

In an interview with the Krungthep Thurakit newspaper, Defence Minister Bunrot Somthat admitted that the insurgents were winning the intelligence battle. "In the past, we were always ahead of them when they lived in forests. Now, they live in towns and they have modern communications equipment," he said. "In short, we have information about them only up to a level. But they have our information up to details of our plans, operations and deployments of personnel. So they know every move of ours but we do not know their moves well enough."

Little is known about the insurgent groups. They never make public statements about their aims - although they are believed to want an independent Islamic state in the south. The few people who have had contact with the militants say they have been influenced by jihadist ideology, and are not interested in negotiating an end to the violence, our correspondent says.
Posted by: ryuge || 01/18/2008 09:07 || Comments || Link || E-Mail|| [349 views] Top|| File under: Thai Insurgency
Thai official says that southern jihadis are funded by al-Qaeda
then, immediately tries to take it back



The Islamic insurgency in Thailand's southern provinces is no longer a local separatist struggle but part of a broader jihadi movement, a government official claimed on Friday.

Chaiya Yimvilai, a government spokesman, said fighting the local insurgency was now more difficult as the rebels were receiving money from al-Qaeda. "The situation has intensified recently because they received money from overseas, from the international terror organisation al-Qaeda," he said at a media briefing.

However, Prime Minister Surayud Chulanont immediately played down the claim and stressed that there was no definitive information to support it. "They may share the same ideology. We don't know for sure if they are indeed connected," he said.

Bangkok has always rebuffed sporadic claims that Thai Islamic radicals could be linked to a larger Islamic terrorist organisation, and in particular to Jemaah Islamiyah (JI).

Indonesia-based JI wants to unite countries across South-east Asia into a caliphate. It has been linked to some of the worst terrorist attacks in the region since 2000, including the 2002 Bali bombings that killed 202 and injured 200 others.

Using leaflets, Thai Muslim rebels have routinely stated their goal of establishing an independent Islamic state (Pattani Darulislam) in southern Thailand but never stated a desire to create a larger association.
Posted by: ryuge || 01/18/2008 08:59 || Comments || Link || E-Mail|| [335 views] Top|| File under: Thai Insurgency
Sri Lanka
Sri Lanka bombs Tiger leaders' hideout
Sri Lanka's military said Thursday its war planes had Thursday "completely destroyed" a hideout where Tamil Tiger leaders were meeting, a day after its truce with the rebels officially ended.

The air strike on the northern rebel centre of Kilinochchi also came after suspected rebels killed 27 people in an attack on a public bus in the south. "Sri Lanka Air Force fighter jets targeted an LTTE (Liberation Tiger of Tamil Eelam) senior leaders' gathering at Jayapoor in Kilinochchi," the defence ministry said in a statement. "Pilots confirmed that the location was completely destroyed."

Rebel website: A pro-rebel website however said the bombs hit a civilian area in Kilinochchi, the main town in the rebels' northern mini-state, wounding seven people and damaging nine houses. It said the planes "bombed a civilian area with a mechanic workshop," and that the Tamil Tigers responded with anti-aircraft fire. No independent confirmation of the conflicting accounts of the raid was available.

The air strike came hours after a truce, signed by the LTTE and the government in 2002, officially ended at midnight on Wednesday. It also came the day after the Tigers were blamed for bombing and shooting at a public bus, killing 27 civilians and wounding more than 60 others, according to a new toll issued by authorities. Six farmers were also reported to have been shot dead by an LTTE unit in the same area.

Bus blast victims: Military said on Thursday most of the 27 people killed in the bus ambush were shot by rebels as the passengers tried to flee rather than in the blast that struck the vehicle. "There are now 27 people killed," said military spokesman Brigadier Udaya Nanayakkara. "There are now 49 people in hospital as others have been released after treatment. The death toll was 26 late on Wednesday.

He said nine children were among the wounded, including a one-month-old baby, in the attack. "The terrorists opened fire at people getting down from the bus," Nanayakkara added. "Most were killed and injured due to gunfire, not the bomb." "This is a brazen demonstration to the whole world of (the Tigers') unchanged commitment to terrorism and the absolute rejection of democracy and all norms of civilised behaviour..." President Mahinda Rajapaksa said in a statement on Wednesday.

The Sri Lankan government pulled out of the ceasefire arguing that the Tigers, who want to carve out an independent state in the north and east of the island, had only used the truce to re-arm. Fighting has been escalating over the past year, and Nordic peace monitors said late last year that they had lost count of the number of violations of the Norwegian-brokered ceasefire.

Defence officials in Colombo have spelled out their determination to kill LTTE supremo Velupillai Prabhakaran, who has been leading a rebellion against the island's ethnic Sinhalese majority since 1972. Meanwhile the defence ministry said fighting was continuing across front lines in the north, with the military claiming to have killed six more rebels.
Posted by: Fred || 01/18/2008 00:00 || Comments || Link || E-Mail|| [319 views] Top|| File under:
Who's in the News
52
[untagged]
4
Govt of Pakistan
4
Taliban
3
Hamas
3
al-Qaeda in Iraq
2
Iraqi Insurgency
2
al-Qaeda
2
Thai Insurgency
2
Global Jihad
1
al-Qaeda in Britain
1
Govt of Iran
1
Govt of Syria
1
Islamic Courts
1
Islamic Jihad
1
al-Qaeda in Europe
Bookmark
E-Mail Me
The Classics
The O Club
Rantburg Store
The Bloids
The Never-ending Story
Thugburg
Gulf War I
The Way We Were
Bio
Merry-Go-Blog
Hair Through the Ages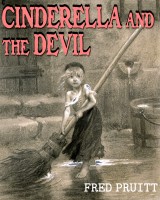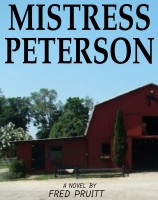 On Sale now!


A multi-volume chronology and reference guide set detailing three years of the Mexican Drug War between 2010 and 2012.

Rantburg.com and borderlandbeat.com correspondent and author Chris Covert presents his first non-fiction work detailing the drug and gang related violence in Mexico.

Chris gives us Mexican press dispatches of drug and gang war violence over three years, presented in a multi volume set intended to chronicle the death, violence and mayhem which has dominated Mexico for six years.
Click here for more information


Meet the Mods
In no particular order...


Steve White
Seafarious
Pappy
lotp
Scooter McGruder
john frum
tu3031
badanov
sherry
ryuge
GolfBravoUSMC
Bright Pebbles
trailing wife
Gloria
Fred
Besoeker
Glenmore
Frank G
3dc
Skidmark
Alaska Paul



Better than the average link...



Rantburg was assembled from recycled algorithms in the United States of America. No trees were destroyed in the production of this weblog. We did hurt some, though. Sorry.
34.238.190.122