Afghanistan
20 Afghans killed in violence
A roadside bomb killed three private security guards on Saturday while two policemen and 15 Taliban died in fighting overnight in fresh violence in Afghanistan, officials said. The bomb, which struck the vehicle on a road in the Zahiri district of Kandahar province, also injured two other guards, provincial police commander Sayed Aqa Saqib told AFP.

Separately, nine Taliban rebels and a policeman were killed in intense fighting Friday night in Ghazni Province, a district administration official said. The clashes in the remote, Taliban-dominated Giru district lasted several hours, official Mahboob-Ullah told AFP. "The bodies of the enemy casualties have been recovered. One of our policemen was martyred," he said. In another incident Friday night in eastern Paktika province Taliban rebels clashed with police in which six insurgents were killed and a policeman also died, the Interior Ministry said. Two policemen were also injured in the clash in Khushamand district, reported AFP.

On Saturday, a rocket landed inside a hospital compound in Kabul, but caused no casualties or damage, hospital officials said, reported Reuters. "It was 11pm when a rocket hit inside the Wazir Akbar Khan compound," said Dr Akramzada who works at the Wazir Akbar Khan hospital. "No one was wounded or killed, and the hospital received no damage. It hit a garden inside the hospital." No rebel group has claimed responsibility for the attack.

Meanwhile, investigations were underway into the killing of three British soldiers by a bomb dropped by a US fighter jet and intended for Afghanistan's Taliban rebels. According to AFP, the "friendly fire" incident in the southern province of Helmand late Thursday was one of the deadliest in a string of such mistakes in the campaign against the Taliban. The British soldiers were struck by a bomb dropped by a US F-15 jet called in to help during a battle near the massive Kajaki Dam, which troops are fighting to secure from the Taliban militia. Three were killed outright and two wounded. The US confirmed the deaths had been caused by a US bomb and said an inquiry would be launched.
Posted by: Fred || 08/26/2007 00:00 || Comments || Link || E-Mail|| [317 views] Top|| File under: Taliban
Africa Horn
Somalia: 2 peace delegates wounded in grenade attack
(SomaliNet) Two of the peace delegates were reported wounded last night when unidentified armed men supposedly be supporters of the ousted Islamic Courts launched ambush attack on Lafa-weyn hotel in north of the Somalia capital Mogadishu, which houses some of the reconciliation delegates, witnesses said.

Four grenade explosions followed by an exchange of gunfire could be heard around the hotel at 7:20pm tonight, according to the local residents. Abdiwahid Mohamed Hussein, the spokesman for the police said that grenades were hurled at the hotel. He said two of the delegates have been slightly wounded.

Lafa-weyn hotel is one of the heavily guarded hotels that hosted the Somali delegates attending the reconciliation congress in Mogadishu which is in the second phase of the political issues.

Posted by: || 08/26/2007 00:09 || Comments || Link || E-Mail|| [313 views] Top|| File under: Islamic Courts
Europe
French police: Backpack filled with explosives found in Basque country
A backpack filled with explosives was found Saturday near a town in French Basque country, French police officials said. A passer-by came upon the backpack, which was partially buried, in a mountainous area outside the village of Souraide - near the Spanish border - and alerted authorities, police officials said. It was not immediately clear who left the backpack, but police investigators refused to immediately implicate the armed Basque group, ETA.

ETA, an acronym for Basque Homeland and Freedom in the Basque language, has been waging a violent campaign since the late 1960s for an independent state. Although mainly active in Spain, the group is also present in the Basque region of southern France.

Posted by: Fred || 08/26/2007 00:00 || Comments || Link || E-Mail|| [310 views] Top|| File under:
Twelve dead in clashes in Turkey's southeast
DIYARBAKIR, Turkey - Ten separatist Kurdish guerrillas and two Turkish soldiers were killed in clashes in southeastern Turkey, army sources said on Saturday. One Turkish soldier was also wounded in the clashes, which have been going on in southeastern Sirnak province for the last three days near the border with Iraq.

Army sources said more militants of the Kurdistan Workers Party (PKK), based in northern Iraq, were trying to cross the border and that the army has reinforced its positions there.
Posted by: Steve White || 08/26/2007 00:00 || Comments || Link || E-Mail|| [298 views] Top|| File under:
India-Pakistan
Day after blasts, 19 timer bombs found in Hyderabad
Hyderabad,India August 26: Police found 19 unexploded bombs in Hyderabad a day after at least 40 people were killed in blasts Andhra Pradesh Chief Minister Y.S. Rajasekhara Reddy blamed on terrorists based in Bangladesh or Pakistan.

New Delhi has sent extra police and special bomb detection equipment to Hyderabad, an IT hub, after bombs packed with metal pellets exploded at a food centre and an amusement park on Saturday night.

About 80 people were wounded by the three blasts that went off within minutes of each other.

Police discovered the unexploded bombs -- most fitted with timers and placed in plastic bags -- at bus stops, by cinema halls, road junctions and pedestrian bridges and near a public water tap across the capital of Andhra Pradesh state.

On Sunday, the chief minister of Andhra Pradesh pointed to militant groups in neighbouring Pakistan and Bangladesh.

"As things stand today the available information points to that," Y.S. Rajasekhara Reddy told a news conference when asked if militants from Bangladesh or Pakistan were involved.

A federal home ministry official said about 22 people were being questioned. Separately, police reported one man had been detained near Hyderabad on suspicion of selling bicycle ball-bearings that were used as pellets in the bombs.

Reddy said 40 people had died, including three children, while the state home minister and some police put the toll at 43.
Posted by: john frum || 08/26/2007 13:56 || Comments || Link || E-Mail|| [427 views] Top|| File under:
Colonel among 4 kidnapped in South Waziristan
Suspected militants have kidnapped a senior Pakistani army officer and three others in a restive tribal region bordering Afghanistan, officials said on Saturday. Colonel Shahid Kiyani of Bajaur Scouts, two soldiers and an administration official were seized at gunpoint in the town of Ladha in South Waziristan late on Friday. "

They were on their way to a seminary to meet some religious leaders when gunmen in two vehicles intercepted them," local administration chief Rasool Khan told AFP. He said the local authorities and tribal elders were trying to secure the release of the kidnapped officials through talks with the leaders of the Mehsud tribe. The authorities are also trying to free 15 paramilitary soldiers kidnapped earlier this month in the same region. Militants beheaded one of them two weeks ago.

Also on Saturday, an army helicopter opened fire on a vehicle on a road near Miranshah – the main town in North Waziristan tribal region – killing three suspected militants, the army official said.

The official said the vehicle was targeted because it failed to stop at a checkpoint at Mir Ali, about 20 kilometers from Miran Shah. A villager said the slain men were not militants. "Three innocent villagers were travelling in a car, and they were killed by the army who fired from a helicopter," said Daraz Khan, a resident of Mir Ali.
Posted by: Fred || 08/26/2007 00:00 || Comments || Link || E-Mail|| [335 views] Top|| File under: Taliban
Swat video shops receive threatening letters
Threatening letters from an unidentified source have asked video shops owners in Matta tehsil and other areas to pack up their business in 15 days, otherwise their shops will be blown up. Similar letters have been issued to vehicle owners carrying girls to educational institutions, asking them to install purdahs (curtain) on their vehicles; females have been asked to wear a veil and non-governmental organisations to stop working in the area. Swat District Police officer Mohammad Iqbal told Daily Times that police were investigating who sent these letters. Former federal minister and Awami National Party leader Mohammad Afzal Khan Lala said such letters are not new, as southern districts and other areas of the NWFP had received similar letters. He said the provincial government should use all its resources and secret agencies to track these elements. Meanwhile, police defused a bomb planted in Saidu Sharif courts. The DPO said the bomb disposal squad had defused a small remote-controlled bomb.
Posted by: Fred || 08/26/2007 00:00 || Comments || Link || E-Mail|| [339 views] Top|| File under: Taliban
Baloch group claims killed six security men in blast
Six security personnel were killed and five injured in a remote control bomb blast in Dera Bugti district on Saturday, while security forces arrested five Bugti tribesmen, claimed a Baloch militant organisation.

Speaking to Daily Times via satellite phone from an unidentified place, Sarbaz Baloch, a spokesman for an apparently new separatist Baloch outfit, the Baloch Republican Army (BRA), said his organisation accepted responsibility for the remote control bomb blast. However, the BRA claim could not be confirmed through independent sources. The spokesman contended that the BRA had blown up six personnel of the security forces early on Saturday morning, as they conducted a routine patrol in the Sangsila area of Dera Bugti. "More such attacks will follow on the occupant Punjabi army," warned Sarbaz Baloch, adding that the insurgency would continue until the "complete independence" of Balochistan.

He said the security forces had whisked away five members of the Bugti tribe. "These people tired to offer fateha on the eve of Nawab Bugti's death anniversary when they were taken away, leaving their families clueless about their whereabouts," he said. The arrested persons also include a former servant of Akbar Bugti who was identified as Doda Khan.
Posted by: Fred || 08/26/2007 00:00 || Comments || Link || E-Mail|| [322 views] Top|| File under:
Iraq
Bomb detonates near Kadamiyah Shrine; kills five, wounds 27
At approximately noon, five Iraqi civilians were killed and 27 others wounded when a car bomb detonated at a busy intersection near the Kadamiyah Shrine in northern Baghdad, Aug. 25.

Iraqi Army soldiers and Iraq emergency service workers responded to the scene, providing security and aid to the injured. A patrol from the 1st Battalion, 235th Airborne Infantry Regiment, attached to the 2nd Brigade Combat Team, 1st Infantry Division, also arrived at the blast site and questioned Iraqi Army personnel and civilians in the area. Iraqi Army troops concluded the explosion was caused from an improvised explosive devise placed underneath a vehicle parked in the area. Several Iraqi civilian vehicles and vendor's stand were destroyed from the blast. Buildings in the surrounding area also sustained minor damage. The wounded were transported to a local hospital for treatment.
Posted by: Fred || 08/26/2007 00:00 || Comments || Link || E-Mail|| [308 views] Top|| File under: Iraqi Insurgency
Iraqi, Polish Forces, U.S. Special Forces detain extremist cell leader in Diwaniyah
Iraqi Army Scouts and Polish forces, with U.S. Special Forces as advisers, detained two suspected extremist militant cell members in the town of Al Budayr Aug. 22. The targeted terrorist, from the Al-Askari district of Diwaniyah, is allegedly responsible for producing explosively formed penetrators and executing improvised explosive devices attacks against Iraqi and Coalition Forces in the area. Further intelligence indicated that in February 2007 he used a local high school as a screen to launch Katyusha rockets at a Coalition base and is connected to another criminal cell that attacks local citizens who oppose the Shi'a extremists' illegal activities.
Posted by: Fred || 08/26/2007 00:00 || Comments || Link || E-Mail|| [426 views] Top|| File under: Iraqi Insurgency
ISOF, U.S. Special Forces detain nine extremist militants in Baghdad
Iraqi Special Operation Forces, with U.S. Special Forces as advisers, detained nine suspected extremist militants in two early-morning raids in Baghdad Aug. 23.

In southern Baghdad, ISOF detained one targeted individual and three other suspected operatives. The targeted individual is a suspected militant company commander operating out of Hay al Aamel. He has allegedly conducted improvised explosive device attacks against Coalition and Iraqi forces. Intelligence reports that he has participated in the rape and murder of local nationals.

Meanwhile, in the vicinity of Shula, soldiers from the ISOF Brigade raided a suspected terrorist cell, detaining two targeted insurgents and three others. The targeted individuals are considered to be assassination cell leaders. Three AK-47 assault rifles with magazines, Iraqi dinar, a computer and various documents were seized during the operation.
Posted by: Fred || 08/26/2007 00:00 || Comments || Link || E-Mail|| [297 views] Top|| File under: Iraqi Insurgency
Two AQI big turbans nabbed
Iraqi Security and Iraqi Army Forces, with U.S. Special Forces acting as advisers, detained two key al-Qaeda in Iraq leaders and seven other suspected terrorists in two separate operations Aug. 24 in Baghdad and in the Za'ab Triangle.

During an intelligence driven operation in Baghdad, Iraqi Security Forces detained an Amir and an intelligence officer of al Qaeda in Iraq from the Abu Gharaib area. The Amir leads cell members who launch attacks on Coalition and Iraqi Forces with improvised explosive devices.

Reports indicate the suspected intelligence officer collects names of Iraqi Security Forces personnel and targets them for assassination by other cell members. He also conducts surveillance of Coalition and Iraqi Security Forces in the area.

In the second operation, Iraqi Army Forces conducted a successful air assault raid and detained seven suspected members of an al Qaeda in Iraq cell operating in the village of Jarnaf Gharbi in northwest Iraq. These individuals are believed to be responsible for attacks against Iraqi and Coalition Forces along the Tigris River Valley and the Za'ab Triangle. No Iraqi or U.S. Special Forces members were injured in these operations.
Posted by: Fred || 08/26/2007 00:00 || Comments || Link || E-Mail|| [761 views] Top|| File under: al-Qaeda in Iraq
Iraqi Army, U.S. Special Forces detain rogue Jaysh al Mahdi leaders
Iraqi Army Forces, with U.S. Special Forces acting as advisers, detained two leaders of rogue elements of the Jaysh al-Mahdi militia during two intelligence driven operations Aug. 24 in Baghdad and in Taji.

In the first operation, Iraqi Army Scouts detained a suspected Shi'a extremist responsible for directing a criminal network of individuals who routinely attack Iraqi and Coalition Forces with improvised explosive devices and explosively formed penetrators in the New Baghdad area. The leader is also linked to a Jaysh al-Mahdi cell responsible for extrajudicial killings of innocent Iraqis. The forces also detained a second suspicious individual during this raid.

In the second operation, members from the Iraqi Army 9th Division Reconnaissance team detained a Jaysh al-Mahdi company commander Aug. 24 in Taji. Intelligence indicates that the suspected Shi'a extremist is responsible for emplacing explosively formed penetrators and improvised explosive devices to target Iraqi and U.S. Forces in the Taji area. The suspect is believed to be responsible for emplacing an EFP on July 26, 2007 that wounded 2 Coalition soldiers. The suspect is currently being detained for questioning about additional attacks which resulted in the deaths of several Iraqi and Coalition soldiers.
Posted by: Fred || 08/26/2007 00:00 || Comments || Link || E-Mail|| [444 views] Top|| File under: Mahdi Army
Three terrorists killed, 17 suspects detained in Coalition raids
Coalition Forces killed three terrorists and detained 17 suspected terrorists during operations targeting al-Qaeda in Iraq activities in the Tigris River Valley

Coalition Forces raided several buildings north of Muqdadiyah seeking the area's al-Qaeda in Iraq media emir. As the assault force moved to secure the five buildings, they encountered three armed men, each in a different room, who drew their weapons on the assault force. In each case, Coalition Forces defended against the hostile threat and engaged the armed men, killing them. The ground forces also discovered bomb-making materials, which an explosives team destroyed on site. One suspected terrorist was detained.

Coalition Forces used information from operations Jul. 14 and Aug. 2 to capture a suspected terrorist financier northeast of Samarra. The individual is believed to provide money for weapons and other support to foreign terrorists in the Tigris River Valley.

Coalition Forces also captured a suspected associate of al-Qaeda in Iraq senior leaders in Salah ad Din province. Intelligence reports indicate the individual moved to Bayji to help al-Qaeda in Iraq set up operations there. Coalition Forces detained six more suspected terrorists during the raid.

Coalition Forces continued their assault against the bombing networks in Baghdad with two operations around the city. The ground forces captured an alleged terrorist cell leader in the Arab Jabour area, believed to oversee 20 explosives experts, and five of his suspected associates.

Based on information from operations on Aug. 15 and Aug. 24, Coalition Forces targeted a bomb maker during a pre-dawn operation in western Baghdad. When the ground forces requested for occupants to come out of the target building, two men exited and were taken into Coalition Forces custody. To secure the area, the ground forces entered the building, which was a Red Crescent facility. Inside, Coalition Forces took great care to protect the facility's resources before determining the building was secure and leaving. "Terrorists, especially Al Qaeda in Iraq and members of the bombing networks, continue to misuse protected sites and hide among the Iraqi population," said Lt. Col. Christopher Garver, MNF-I spokesperson. "Coalition Forces respect the special status of Red Crescent facilities and workers and take their commitment to the Geneva Conventions very seriously."
Posted by: Fred || 08/26/2007 00:00 || Comments || Link || E-Mail|| [317 views] Top|| File under: Iraqi Insurgency
Execution site discovered, eight suspects detained
Coalition Forces uncovered a terrorist execution site and a building suspected of being a car bomb factory during an operation Aug. 21-23 south of Baghdad. As Coalition Forces entered the Arab Jabour area, they immediately received small arms fire. The assault force returned fire, killing one terrorist.

During the 24-hour operation, Coalition Forces discovered an area used by terrorists as an execution and dumping site. The ground forces found human skulls, decomposing bodies and bones wrapped in bloody clothes. Wild dogs were rampant around the area, which was characterized by a crater where most of the human remains were dumped. Inside a nearby building, the ground forces found blood spatter and other signs indicating executions had taken place there. In another building, Coalition Forces found several improvised explosive devices in the area and a weapons cache that included trigger wires.

Intelligence reports indicate that al-Qaeda in Iraq operates in the area, and weapons caches in the area contain materials used in the Baghdad car-bombing network. Local Iraqis helped Coalition Forces find a stash of homemade explosives and a building that was suspected of being a car bomb factory. Inside the compound, the ground forces found numerous items used to make and mix homemade explosives for use in car bombs. An air strike destroyed the explosives cache. Eight suspected terrorists were detained during the operation for their association with al-Qaeda in Iraq and conducting terrorist activities in the Arab Jabour region. "Al-Qaeda in Iraq members are ruthless terrorists who brutalize, torture, and murder innocent Iraqis in their campaign of senseless terror," said Lt. Col. Christopher Garver, MNF-I spokesperson. "We will continue to hunt down and kill or capture these brutal terrorists who seek to deny Iraqis a future of their choice."
Posted by: Fred || 08/26/2007 00:00 || Comments || Link || E-Mail|| [301 views] Top|| File under: al-Qaeda in Iraq
Coalition Forces capture foreign fighter in Arab Jabour
Coalition forces detained a foreign fighter during an intelligence-driven operation in northern Arab Jabour Aug. 22. Intelligence indicates the targeted individual is a vehicle-borne improvised explosive device cell leader targeting coalition forces operating in the Arab Jabour area. He was born in Egypt but came to Iraq in the early 1980s and later joined al-Qaeda fighters. He has Iraqi citizenship and believed to be a former high ranking official of the Ba'ath party during Saddam Hussein's reign. There were three other individuals detained during the operation.
Posted by: Fred || 08/26/2007 00:00 || Comments || Link || E-Mail|| [295 views] Top|| File under: Iraqi Insurgency
Troops destroy cache in Southern Baghdad
Multinational Division-Baghdad Soldiers found two caches while patrolling the Rashid District Aug. 23-24. Before midnight, Aug. 23, the "Warriors" from Company B, 2nd Battalion, 12th Infantry Regiment, found a rocket-propelled grenade booster, two ski masks and an AK-47 chest rig in the courtyard of the Al-Annasas School in Doura. Early the next morning, Soldiers from Company B, 2nd Bn., 23rd Inf. Regt., found a cache containing 15 pressure plates, 13 four-foot cylinders, multiple gallons of cooking oil, and several fuel tanks. The Soldiers destroyed the weapons in place.
Posted by: Fred || 08/26/2007 00:00 || Comments || Link || E-Mail|| [298 views] Top|| File under: Iraqi Insurgency
Iraqi citizens escape makeshift prison, CF find remains
Seven Iraqi citizens made their way to a Coalition patrol base near Khan Bani Sa'ad Saturday, after escaping a makeshift prison. Attack helicopters patrolling the area earlier in the morning observed three armed individuals moving in a tactical formation through a ditch in the area. After positively identifying the individuals as hostile enemy forces, the helicopter fired on their position, killing all three.

The escapees identified the remains of the three individuals as their captors and led Coalition ground forces to the location of the makeshift prison. The CF Soldiers found eight bodies believed to be of both Sunni and Shia sect inside the makeshift prison, which the escapees identified as fellow prisoners. Each had gunshot wounds to the head and showed obvious signs of torture. Their remains were turned over to Iraqi Police. The seven escapees, who also showed signs of torture, were taken to an Iraqi clinic for treatment.
Posted by: Fred || 08/26/2007 00:00 || Comments || Link || E-Mail|| [289 views] Top|| File under: Iraqi Insurgency
Troops kill 7 Palestinians in W. Bank, Gaza
Tensions mounted along the Gaza security fence over the weekend, as IDF troops shot and killed four terrorists, including two who managed to cross the barrier and enter Israel. Five IDF soldiers were also wounded in two attacks - one by the infiltrators and another four when an explosive device was detonated near the vehicle in which they were patrolling.

Palestinian terrorists wearing IDF uniforms infiltrated Israel from the northern Gaza Strip early Saturday morning. According to the IDF, the terrorists scaled the security wall with ropes under the cover of the early morning fog south of Moshav Netiv Ha'asara. Initial probes revealed that the terrorists proceeded east to the Erez checkpoint, where they opened fire with automatic rifles at the district coordinating office there. One soldier was lightly wounded in the initial gunfire and was evacuated to Ashkelon's Barzilai Hospital for treatment. Soldiers from the Golani Brigade's 12th Battalion who were scrambled to the scene engaged the terrorists in a close-range gun battle and killed two infiltrators. On searching the bodies, soldiers discovered that the infiltrators were armed to the teeth with guns, hand grenades and possibly also bomb belts.

After the gun battle, Palestinian terror groups issued a joint statement in which a spokesman for the Popular Front for the Liberation of Palestine (PFLP) said that the terrorists were trying to target either civilians or soldiers in the area of Netiv Ha'asara. The statement also claimed that three gunmen participated in the operation and, as a result, the IDF and other security forces continued to carry out searches throughout the area for hours after the initial infiltration. Roads were closed, as were the entrances to neighboring communities, but the security forces did not find any additional infiltrators.
Continued on Page 49
Posted by: Fred || 08/26/2007 00:00 || Comments || Link || E-Mail|| [338 views] Top|| File under: PFLP
Southeast Asia
Soldier, 3 terrorists killed in southern Thai gun battle
Villager shot dead in seperate incident

A fierce gunfight in this remote village ended in the death of three suspected terrorists insurgents and one soldier conducting house-to-house searches.

Harong Salah shot Private Suriyan Thongpom in the head at close range as the soldier entered his home, officials at the scene said. Evidence suggested the soldier had been dragged into a bedroom where he was stripped of his assault rifle and ammunition. These were later used against soldiers.

Soldiers and suspected terrorists militants exchanged sporadic gunfire for about half an hour before the terrorists insurgents attempted to flee. Harong and another man, identified as Muslim Masan, were shot dead while escaping. A third man, Waeuseng Lohsatae, the subject of an arrest warrant, died inside the house during the gunfight. Harong's wife, Demoh, suffered gunshot wounds to the legs.

Authorities detained two other villagers. It was not clear if they were associated with the deceased, but residents said only Harong was a member of the village. The clash highlighted uncertainties faced by soldiers and police when conducting searches.

In the past two months, as many as 500 suspects have been arrested and detained at military camps in the upper South. Those deemed sympathetic to terrorists rebels are forced to undergo four-month courses deterring them from joining the jihad insurgency. As of Saturday, 357 suspects remained in detention at four military camps in Pattani, Songkhla and Yala.

This strategy has been criticised by human rights activists who said the raids produced negative consequences. "It's illegal because there is no existing law to legitimise the four month detention," said Pournpen Khongkachornkiet, a rights advocate who helped organise a public forum in Pattani Sunday. "These roundups have a negative impact on the livelihoods of the communities, as well as being a setback for the rule of law. We question the entire strategy, including the current fourmonth detention of more than 500 villagers."

Separately, but in the same district of Yala, Sari Koseng was shot dead in front of his home at about 6am Sunday, police said without revealing details.

In neighbouring Narathiwat, more than 200 military and police searched 18 locations in Rusoh district, taking into custody eight suspects. One man was the subject of an arrest warrant. They were transferred to a military camp in Pattani for questioning. The raid was another in Operation South Protection, which kicked off two months ago to combat terrorist militant cells responsible for deep South violence.
Posted by: ryuge || 08/26/2007 10:03 || Comments || Link || E-Mail|| [338 views] Top|| File under: Thai Insurgency
Syria-Lebanon-Iran
Leb helis pound Nahr el-Bared
Lebanese army helicopters resumed bombing a Palestinian refugee camp in the north of the country Saturday just a day after the families of the besieged militants were evacuated, said witnesses. A senior military officer told The Associated Press that all the 25 women and 38 children - mostly relatives of Fatah Islam fighters caught inside the camp for the past three months - had been released after they were questioned.

The decision to wipe out the Fatah Islam militants in Nahr el-Bared had been taken a while ago and now the gunmen have no choice but "to surrender or we continue our operations," said the officer, speaking on condition of anonymity because of the sensitivity of the matter. "Now, in principle, the decision to finish them is taken," the officer added, without specifying when the ground assault would begin. "We were embarrassed before by the presence of civilians among them."

The daily As-Safir quoted army commander Gen. Michel Suleiman as saying that final military operations against the camp will take no more than 10 days.
Posted by: Fred || 08/26/2007 00:00 || Comments || Link || E-Mail|| [323 views] Top|| File under: Fatah al-Islam
Mahmoud sings
The Lebanese army has been able to obtain valuable information on the leadership of Fatah al Islam and the whereabouts of their leader Shaker al Absi, according to military sources. The army arrested last Tuesday Mamoud al Saadi, a key member of Fatah al Islam , as he was trying to flee the Nahr el Bared refugee camp. The army learned as a result of the interrogation of Saadi that Shahine Shahine who has assumed the leadership of the terrorist group when Absi was wounded , was killed recently in one of the battles. Absi according to Saadi has since assumed the leadership and was the one responsible for firing the Katyusha rockets with the help of Abu Salim Taha.

Taha was the main contact for the mediators who brokered the deal between the army and the terrorists to evacuate the civilians. According to Saadi two of the buildings of the Nahr el Bared camp have been booby trapped by Fatah al Islam and are set to explode as soon as the army approaches them.
Posted by: Fred || 08/26/2007 00:00 || Comments || Link || E-Mail|| [323 views] Top|| File under: Fatah al-Islam
Who's in the News
31
[untagged]
11
Iraqi Insurgency
6
Hamas
6
Global Jihad
5
Taliban
2
Fatah al-Islam
2
al-Qaeda in Iraq
2
Islamic Courts
1
Thai Insurgency
1
Janjaweed
1
Mahdi Army
1
PFLP
1
Hezbollah
1
Govt of Sudan
Bookmark
E-Mail Me
The Classics
The O Club
Rantburg Store
The Bloids
The Never-ending Story
Thugburg
Gulf War I
The Way We Were
Bio
Merry-Go-Blog
Hair Through the Ages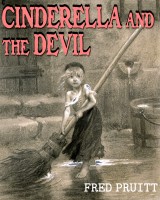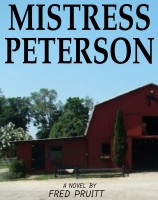 On Sale now!


A multi-volume chronology and reference guide set detailing three years of the Mexican Drug War between 2010 and 2012.

Rantburg.com and borderlandbeat.com correspondent and author Chris Covert presents his first non-fiction work detailing the drug and gang related violence in Mexico.

Chris gives us Mexican press dispatches of drug and gang war violence over three years, presented in a multi volume set intended to chronicle the death, violence and mayhem which has dominated Mexico for six years.
Click here for more information


Meet the Mods
In no particular order...


Steve White
Seafarious
Pappy
lotp
Scooter McGruder
john frum
tu3031
badanov
sherry
ryuge
GolfBravoUSMC
Bright Pebbles
trailing wife
Gloria
Fred
Besoeker
Glenmore
Frank G
3dc
Skidmark
Alaska Paul



Better than the average link...



Rantburg was assembled from recycled algorithms in the United States of America. No trees were destroyed in the production of this weblog. We did hurt some, though. Sorry.
18.232.38.214