Afghanistan
Dozens of Taliban killed in clashes
I'm waiting for the claim that these were all innocent civilians, mostly women and children.


Seventy-one Taliban rebels have been confirmed killed in a major clash in southern Afghanistan, a district governor said today. "We have 35 Taliban bodies in Panjwayi town and 11 out of the town," district governor Niaz Mohammad Sarhadi said to AFP after the clash that erupted when scores of Taliban attacked the area in Kandahar province around midnight.

Another 25 bodies were found in nearby Sperwan village, he said.
Posted by: Glenmore || 08/20/2006 08:32 || Comments || Link || E-Mail|| [294 views] Top|| File under:
Four US soldiers killed in Afghanistan fighting
(KUNA) -- Four US and one Afghan soldiers were killed and six US soldiers wounded in two separate combat operations in eastern and southern Afghanistan on Saturday. Three US soldiers were killed and three wounded while conducting combat operations in the eastern Kunar province on Saturday. The soldiers killed in the troubled Pech Dara district when their vehicle hit an improvised explosive device and engaged a group of Taliban extremists. "Our hearts and prayers go out to the families and friends of our fallen warriors," said Brig Gen James Terry, Deputy Commanding General of the Combined Joint Task Force - 76. There was heavy fighting during the operation, but enemy casualties have yet to be reported, said the general. "We remain committed to the government and people of Afghanistan," he vowed.

Separately, in the southern Uruzgan province, one US and one Afghan National Army soldier were killed during a firefight with Taliban the same day. The firefight occurred when a joint Afghan and US army team encountered a large insurgent force while operating in support of the ISAF mission. The patrol was attacked with small arms fire. The patrol returned fire with small arms, artillery and close air support. Three U.S. service members were wounded in the same engagement. They have been medically evacuated to an ISAF medical facility for treatment where they are listed as stable. The patrol continued to exchange fire and repelled about 100 to 150 insurgents for nearly four hours, said a press release. Names of the service members and branch of service are being withheld pending notification of next of kin.
Posted by: Fred || 08/20/2006 00:00 || Comments || Link || E-Mail|| [311 views] Top|| File under:
Africa Horn
Somalia: Clashes kill 2 in Hiran region
(SomaliNet) At least two people have been killed and others wounded in armed clashes between rival clan militias in the suburb of Beledwine, the capital of Hiran region in central Somalia, sources confirmed on Saturday. The clashes happened in El-magad village 85km north of the provincial town of Beledweine late yesterday. This latest fighting stems from earlier clan conflict in the area. The battle lasted several hours after both sides got reinforcements. Elders and intellectuals went to the area to ease the tension renewed there.

Latest reports say the situation resumed calm and there is continuing efforts to bring rival sides into talks to sort out the conflict. Meanwhile, an Islamic Court has been installed in Moqo-kori district in Hiran region and Sheikh Ali Afrahow was named to the chairperson of that court.
Posted by: Fred || 08/20/2006 00:00 || Comments || Link || E-Mail|| [303 views] Top|| File under:
Bangladesh
Huge cache of arms found in Bandarban
A huge cache of sophisticated arms and ammunition was hauled in from the den of a Myanmar separatist outfit in a deep forest in the hill district late Thursday night.The seizure list prepared by army troops include two (New Nation)

M-16 rifles, six SMGs, three AK-47 rifles, two light machine-guns, one 40MM rocket launcher, five US-made rocket launchers, five shells of rocket launcher, 6,750 bullets of different rifles, 2,000 bullets of heavy machine gun, and 2,000 SMG bullets. Also netted are 2,000 bullets of M-16 rifle, 11 40mm shells of rocket launcher, eight SMG magazines, seven magazines of M-16 rifle, two drum magazines of LMG, two multi-meters, army vests and various military machinery, official sources said.


Not a single shutter gun.

They said the operation was launched acting on a tip-off that a gang of National United Front of Arakan (NUFA) gunmen was in a hill-forest hideout in the frontier upazila Alikadam. Six teams of army kept the den of NUFA at Menching Para in Mirinja hill forest encircled since Thursday morning.

"After recce, the army personnel raided the den late Thursday night. But, sensing the arrival of army troops, ...


... "hark, my spider sense is tingling!" ...

... the miscreants sneaked out into the deep forest leaving behind their arms and ammunition," says a spot account given by the sources.

Then the army men of Alikadam zone, under supervision in Bandarban regional command, dug out the arms and ammunition dumped under earth.
Posted by: Steve White || 08/20/2006 00:00 || Comments || Link || E-Mail|| [281 views] Top|| File under:
Britain
Brit hi-tech military gear given to Iran used by Hezb'Allah
High-tech equipment sent to aid Iran in its war on drugs apparently has ended up instead at the front in the Islamic republic's war on the West. Furious Israeli intelligence chiefs have complained to Britain and the United States that sensitive night-vision equipment recovered from Hezbollah fighters during the war in Lebanon was exported by Britain to Iran.

Israeli officials believe the state-of-the-art equipment, found in Hezbollah command and control headquarters in southern Lebanon and used during the month-long Middle Eastern war, which claimed more than 2,000 lives, was part of a British-government-approved shipment of 250 pieces of gear sent to Iran in 2003 and intended to help Tehran track drug traffic on its borders with Afghanistan and Pakistan.

The equipment, which needed special export-license approval from the British government, was passed to the Iranians through the UN Drug Control Program.

Israeli military intelligence confirmed that one of the pieces of equipment is a Thermovision 1000 LR tactical night-vision system manufactured by Agema, a company with branches in England and San Diego.

A spokesman for Agema in San Diego denied all knowledge of the system.

The equipment can spot people and vehicles moving in the dark up to several miles away and would have enabled Hezbollah to detect and record the movements of Israeli forces inside Israel, as well as the military advance into Lebanon.

Britain and Italy have both provided tracking and monitoring equipment over the past decade to try to stem the flow of heroin and opium into Western Europe from Afghanistan and Pakistan.

A spokesman for the Foreign Office in London said last night, "The Israeli Defense Forces have confirmed to us they have found some night-vision equipment in south Lebanon that is apparently made in Britain. We're trying to get further details."

The spokesman added that the government tries to "pick its poison" carefully when dealing with Tehran.

"This is an area where we try not to let the nuclear issue prevent cooperation on countering narcotics," he said.

how ... nuanced ... of you, especially when it comes to military equipment

Israeli Army Lt. Col. Olivier Radowicz said the equipment's threat to soldiers was clear as day.

"The night-vision unit was used to observe the movement of troops," he said. "It's very close to the border, so it can see Israeli troops. You can also record what you are watching. Then it is connected to computers. You can obtain a perfect intelligence picture in real time about the situation


Posted by: lotp || 08/20/2006 16:05 || Comments || Link || E-Mail|| [310 views] Top|| File under:
UK charity watchdog checking claims
Britain's charity watchdog said on Saturday it was examining claims that several suspects in the alleged London plane plot were linked by their involvement with an aid group that raised money for victims of last year's earthquake in Pakistan. Crescent Relief London was reportedly founded in 2000 by Abdul Rauf, whose sons are suspects in the case. Rauf is being questioned by investigators in Pakistan. Abdul Rauf reportedly stepped down from the charity group's board several years ago. The Times newspaper says the aid group may have linked plot suspects in High Wycombe.
Posted by: Fred || 08/20/2006 00:00 || Comments || Link || E-Mail|| [288 views] Top|| File under:
Mutiny on Flight 613
It's starting. British holidaymakers staged an unprecedented mutiny - refusing to allow their flight to take off until two men they feared were terrorists were forcibly removed. The extraordinary scenes happened after some of the 150 passengers on a Malaga-Manchester flight overheard two men of Asian appearance apparently talking Arabic. Passengers told cabin crew they feared for their safety and demanded police action. Some stormed off the Monarch Airlines Airbus A320 minutes before it was due to leave the Costa del Sol at 3am. Others waiting for Flight ZB 613 in the departure lounge refused to board it.

The incident fuels the row over airport security following the arrest of more than 20 people allegedly planning the suicide-bombing of transatlantic jets from the UK to America. It comes amid growing demands for passenger-profiling and selective security checks. It also raised fears that more travellers will take the law into their own hands - effectively conducting their own 'passenger profiles'.

The passenger revolt came as Ryanair boss Michael O'Leary was accused of using the terror crisis to make money. Government sources say he boasted to an official at the Transport Department: "Every time I appear on TV, I get a spike in sales."

Websites used by pilots and cabin crew were yesterday reporting further incidents. In one, two British women with young children on another flight from Spain complained about flying with a bearded Muslim even though he had been security-checked twice before boarding.



"Passengers noticed that, despite the heat, the pair were wearing leather jackets and thick jumpers and were regularly checking their watches."

The trouble in Malaga flared last Wednesday as two British citizens in their 20s waited in the departure lounge to board the pre-dawn flight and were heard talking what passengers took to be Arabic. Worries spread after a female passenger said she had heard something that alarmed her. Passengers noticed that, despite the heat, the pair were wearing leather jackets and thick jumpers and were regularly checking their watches.

Initially, six passengers refused to board the flight. On board the aircraft, word reached one family. To the astonishment of cabin crew, they stood up and walked off, followed quickly by others. The Monarch pilot - a highly experienced captain - accompanied by armed Civil Guard police and airport security staff, approached the two men and took their passports. Half an hour later, police returned and escorted the two Asian passengers off the jet. Soon afterwards, the aircraft was cleared while police did a thorough security sweep. Nothing was found and the plane took off - three hours late and without the two men on board. Monarch arranged for them to spend the rest of the night in an airport hotel and flew them back to Manchester later on Wednesday.

College lecturer Jo Schofield, her husband Heath and daughters Emily, 15, and Isabel, 12, were caught up in the passenger mutiny. Mrs Schofield, 38, said: "The plane was not yet full and it became apparent that people were refusing to board. In the gate waiting area, people had been talking about these two, who looked really suspicious with their heavy clothing, scruffy, rough, appearance and long hair. Some of the older children, who had seen the terror alert on television, were starting to mutter things like, 'Those two look like they're bombers.'



"Then a family stood up and walked off the aircraft. They were joined by others, about eight in all. We learned later that six or seven people had refused to get on the plane. There was no fuss or panic. People just calmly and quietly got off the plane."

"Then a family stood up and walked off the aircraft. They were joined by others, about eight in all. We learned later that six or seven people had refused to get on the plane. There was no fuss or panic. People just calmly and quietly got off the plane. There were no racist taunts or any remarks directed at the men. It was an eerie scene, very quiet. The children were starting to ask what was going on. We tried to play it down."

Mr Schofield, 40, an area sales manager, said: "When the men were taken off they didn't argue or say a word. They just picked up their coats and obeyed the police. They seemed resigned to the fact they were under suspicion. The captain and crew were very apologetic when we were asked to evacuate the plane for the security search. But there was no dissent. While we were waiting, everyone agreed the men looked dodgy. Some passengers were very panicky and in tears. There was a lot of talking about terrorists."

Patrick Mercer, the Tory Homeland Security spokesman, said last night: "This is a victory for terrorists. These people on the flight have been terrorised into behaving irrationally. For those unfortunate two men to be victimised because of the colour of their skin is just nonsense."


I know this is an election year, but you sir are a damned idiot who has descended towards the Nancy Pelosi swamp of gaseous emissions.
Posted by: lotp || 08/20/2006 00:00 || Comments || Link || E-Mail|| [688 views] Top|| File under:
Home Front: WoT
Bomb Squad Sweeps Plane, Man Questioned
We're going to see a lot of this for a while -- and probably a lot of deliberately false alarms designed to tire out security and probe for weaknesses, too.

Bomb-sniffing dogs swept a Delta Airlines flight from Atlanta upon landing Saturday after authorities said a passenger tampered with a smoke detector and moved ceiling panels in a lavatory.

The passenger, a San Antonio man who was not identified, was being questioned by federal authorities at San Antonio International Airport, FBI spokesman Erik Vasys said. "We're just trying to determine what his intentions were," Vasys said. "It may be a simple issue which does not result in an arrest."


FBI guy didn't immediately assure us that the perp wasn't a terrorist. Whoa ....

The passenger on Delta Flight 6492 was overheard being "disruptive" in the lavatory by flight attendants and had spent an extended amount of time there, said Transportation Security Administration spokeswoman Jennifer Peppin. A bomb-sniffing dog that inspected the lavatory upon landing "showed some interest," airport spokesman David Hebert said. A bomb squad then swept the plane but found no suspicious materials, he said.

Thirty-six passengers were on board and flight attendants didn't grow suspicious of the passenger until late into the flight, Hebert said.
Posted by: lotp || 08/20/2006 07:46 || Comments || Link || E-Mail|| [299 views] Top|| File under:
India-Pakistan
The Waiting Game
Cover story in "The Herald" - a Pakistani magazine

As the frontier summer intensifies, the breeze in the serene mountain village of Hisari near Garhi Habibullah is pleasantly cool. South of the village, spread on the pine-covered slopes of a hill overlooking Kunhar River, is the guardroom of a camp run by Hizbul Mujahideen (HM). A jeep track leads past the barrier into the residential quarters, a series of barracks each with its small kitchen. A separate building houses the camp's office and a small library. There is a mosque, which serves as the main lecture hall and a main kitchen that cooks three meals a day for the 250 residents.

But unlike the usual verve and operational precision that mark life at such camps, the atmosphere in the Hisari camp appears to be one of lethargy and disorientation. Some distance from the residential compound, on a level ground that is fenced off, a dozen men wearing T-shirts and track pants are playing football.

In the residential area, there are signs of gardening and rabbit farming by the residents who prefer to run their independent kitchens. Others loiter inside the office or library, or listen to patriotic songs on the cassette players they are allowed in the camp. What is going on? "The boys are frustrated," confides a senior inmate. "The Pakistanis have cut off their budget and they are left with little hope of seeing action in the Indian Kashmir."


Any of them ever think of becoming auto mechanics? That at least has a future ...

Apparently, more than a thousand trained militants from the Indian Kashmir are currently stranded in three HM camps in the Hazara region of the Frontier province alone. Of these, the Hisari and Batrasi camps are located in the Mansehra district while a third camp is located in Boi in district Abbottabad. Sources say that thousands of other militants find themselves similarly confined to camps run by half a dozen smaller Kashmiri groups or predominantly Pakistani outfits such as the Lashkar-e-Toiba (LT), Jaish-e-Mohammad (JM), Harkatul Mujahideen (HuM) and al-Badr Mujahideen (ABM) in the Frontier and Pakistan-administered Kashmir regions.

This situation is the result of what some term Islamabad's policy of "demobilising militants" to create conditions for a negotiated settlement of the Kashmir issue. This policy marks a radical departure from Islamabad's earlier support to Kashmiri militants. "The top brass of the Inter-Services Intelligence (ISI) conveyed to the Kashmiri militant leaders in January that they should not even think of crossing the Line of Control (LoC), armed or not," says one militant leader based in Islamabad.

Continued on Page 49
Posted by: john || 08/20/2006 08:49 || Comments || Link || E-Mail|| [526 views] Top|| File under:
FC seizes weapon caches in Noshki, Dera Bugti
The Frontier Corps (FC) seized a huge quantity of arms and ammunition near Noshki and Dera Bugti in two different operations on Saturday. According to the FC, Balochistan, security forces raided two militant camps near Dera Bugti district and found two anti-aircraft guns, 30 missiles, 367 rockets, 4,380 bomb fuses, 4,191 shells of anti-aircraft guns, switches of anti-tank landmines, two bags containing detonators, 10 different types of rockets and 152 SPG grenades. The corps also found 39,000 rounds of different rifles, 152 grenades and hundreds of detonators in the operation. In the second raid in Anam Bostan near Noshki, FC and Chaghi militia seized 2,260 rounds of anti-aircraft guns and 200 kilogrammes of opium.
Posted by: Fred || 08/20/2006 00:00 || Comments || Link || E-Mail|| [293 views] Top|| File under:
Suspected LJ militant nabbed
MULTAN: Police have arrested a suspected Lashkar-e-Jhangvi militant wanted for an anti-terrorism court judge's murder, officials said on Saturday. It is also suspected that he was involved in President Musharraf's assassination plot. Mehmood Ahmed was arrested from his home in Rehman Colony in Bahawalpur when he came to meet his family late on Friday, said police official Ghulam Haider Marth. Marth said Ahmed was wanted for his involvement in a 1998 car bombing that killed a judge and another citizen.
Posted by: Fred || 08/20/2006 00:00 || Comments || Link || E-Mail|| [330 views] Top|| File under:
Matiur Rehman in Pakistan's custody
ABC News reported on Friday that Pakistani officials have arrested a top Al Qaeda commander and that he could provide clues on the whereabouts of Islamic militant cells worldwide and Osama bin Laden. The television network said Pakistani police arrested Matiur Rehman based on leads in the investigation of a foiled plot to bomb US-bound airplanes from London.

US law enforcement officials have been notified by the Pakistanis that Rehman is in custody, according to ABC. No independent confirmation of the report was immediately available. US intelligence officials say they cannot confirm his arrest and remain skeptical of the reports, ABC said. Rehman is seen as a connection between Qaeda and Pakistani extremists in major cities worldwide, ABC said.

Meanwhile, the Pakistani government on Saturday confirmed that a senior Qaeda leader based in Afghanistan masterminded the London terror plot. Foreign Ministry spokeswoman Tasnim Aslam refused to give the nationality or identity of the alleged mastermind, and said the disclosure was not meant to shift responsibility onto Afghanistan. "Afghanistan is also suffering because of Al Qaeda terrorism," Aslam told AP. "But what we have stated, we stand by it: We have evidence that suggests that the plot was hatched by Afghanistan-based Al Qaeda."

Aslam's comments follow accounts from Pakistani intelligence officials that an Qaeda leader based in Afghanistan's eastern Kunar province masterminded the plans to blow up US-bound jetliners. The officials allege the mastermind was in touch with Rashid Rauf, a Briton arrested in Pakistan and identified by the government as a "key person" in the plot.
Posted by: Fred || 08/20/2006 00:00 || Comments || Link || E-Mail|| [374 views] Top|| File under:
Mumbai on high alert; terror strikes apprehended
(KUNA) -- India's commercial capital Mumbai has been put on red alert for Sunday, which is the Parsi New Year day, with intelligence inputs of possible terror strikes. Official sources told reporters in Delhi Saturday that they have assessed that Sunday was a crucial day for Mumbai as they have certain intelligence reports about possible terror strikes. The authorities have made arrangements to have extra security around temples, malls, theaters, sensitive establishments, public places and places of economic importance for Sunday, the sources said.

Sunday is the Parsi New Year and also the birthday of late Indian Prime Minister Rajiv Gandhi, who was killed in 1991 in a bomb blast triggered by Liberation Tigers of Tamil Eelam of Sri Lanka. The sources said, ''The terrorists have been unsuccessful in their objective of provoking communal riots in Mumbai following the July 11 serial blasts. So they will try again and see if they succeed the next time. But no crime is perfect. These terrorists should remember that." Nearly 200 people were killed and 700 injured in July 11 serial blasts at Mumbai.
Posted by: Fred || 08/20/2006 00:00 || Comments || Link || E-Mail|| [331 views] Top|| File under:
Iraq
Snipers kill 16 pilgrims in Baghdad
Snipers fired on a major Shiite religious procession in Baghdad Sunday, killing at least 16 pilgrims and injuring 230, officials said. Four suspected gunmen were shot dead by police.

The attacks occurred from rooftops along several points of the procession toward the shrine of Imam Moussa Kadhim in north Baghdad. They occurred in three predominantly Sunni districts — Fadhil, Haifa and Saligh — Health Ministry spokesman Qassim Allawi told The Associated Press.

Security forces killed two snipers in Fadhil and two suspected insurgents who tried to mingle with the crowed in the mixed neighborhood of Zafraniyah, police said. In one neighborhood, security forces and Shiite militias were seen exchanging gunfire with unseen assailants. Gunfire echoed in the streets as people ran for cover.

The government had deployed thousands of troops and banned private vehicles from the streets to prevent attacks during the two-day commemoration marking the death in 799 of Imam Moussa ibn Jaafar al-Kadhim, one of 12 Shiite saints.

Tens of thousands of Shiites participated in the religious procession Sunday, chanting Islamic slogans and wearing white shrouds to symbolize their willingness to die for Islam. "We heed your call, Oh Imam!" the pilgrims sang, beating their chest and flagellating themselves with steel chains in a traditional Shiite expression of grief.

A security cordon was thrown around golden-domed shrine where the imam is buried, and all pilgrims were frisked before entering. Troops posted on rooftops closely watched the devout who waved the green flag of Islam and banners of their tribes in vibrant colors.
Posted by: ed || 08/20/2006 09:54 || Comments || Link || E-Mail|| [430 views] Top|| File under:
Two Iraqis killed, three wounded by Iranian artillery at border
(KUNA) -- Two Iraqi civilians were killed on Saturday and three others were wounded when Iranian artillery shelled a number of villages near Qandeel Mountain at the Iraqi-Iranian border, an Iraqi Kurdish source told reporters. Turkish and Iranian tanks and troops had been deployed along the borders with Iraq over the past few weeks, and many Kurds had left their positions on the borders after four days of Iranian shelling.

Officials in Iraqi Kurdistan also reported that Turkey had shelled a number of Iraqi villages in the area, while fleeing families set up tents behind Qandeel Mountain and some six villages were totally evacuated.

And in Kirkuk, a police source told KUNA that an Iraq civilian was killed and five others were wounded when an explosive device blew up in front of one of the shops in Huwaija Market.

Furthermore, the US Army said in a statement that joint forces killed 97 terrorists and arrested 501 others in operations that commenced on July 9 in Baghdad. The statement added that 59 weapons caches were also discovered. According to the statement, 30,000 troops were taking orders from Iraqi Prime Minister Nouri Al-Maliki with the aim of instilling security in the capital.
Posted by: Fred || 08/20/2006 00:00 || Comments || Link || E-Mail|| [476 views] Top|| File under:
Iraqi human rights activist killed, four Qaeda members arrested
(KUNA) -- Unknown assailants killed a human rights activist in the Iraqi capital on Saturday while Iraqi police announced the arrest of a cell of the terrorist organization of Al Qaeda in the northern parts of the country.

An Iraqi police statement said a worker of the Iraqi Human Rights Council was shot dead by unidentified gunmen in Diyala northeast of the Iraqi capital. The statement gave no further details, but pointed out that the incident took place near the town of Bani Saad near Baquba, the center of the Diyala Governorate.

In the meantime, Iraqi police reported the arrest of a cell of the terrorist organization of Al Qaeda during a police ambush in the northern Iraqi city of Kirkuk. A police statement, received by the Kuwait News Agency (KUNA) in Kirkuk, said the police operation was carried out in support of the US-led multinational forces in Iraq after receiving intelligence information. A search operation in the Baath neighborhood in Central Kirkuk resulted in the arrest of four wanted terrorists who are members of the al Qaeda group in Iraq. According to the statement, the four detainees confessed to carrying out bombing attacks against civilians in different parts of the country.
Posted by: Fred || 08/20/2006 00:00 || Comments || Link || E-Mail|| [307 views] Top|| File under:
Israel-Palestine-Jordan
Suspected killer of Italian tourist arrested
The Shin Bet arrested a Kabatiya resident under suspicion that he stabbed an Italian tourist near the Old City in Jerusalem about a week ago, it was released for publication on Saturday. The 24-year-old man, Ashraf Hanaysha confessed to the charges and re-enacted the incident. Hanaysha was associated with the Islamic Jihad.
Posted by: Fred || 08/20/2006 00:00 || Comments || Link || E-Mail|| [291 views] Top|| File under:
Arab stabs, lightly wounds two in central J'lem
An Arab teen stabbed and lightly wounded two Jews in central Jerusalem late Saturday in a criminally motivated attack, police said. The assailant, who stabbed the two in their feet with a piece of glass, was arrested on the scene. The two victims were being treated by Magen David Adom medics.
Posted by: Fred || 08/20/2006 00:00 || Comments || Link || E-Mail|| [298 views] Top|| File under:
Annan: IDF activity violates cease-fire resolution
UN Secretary General Kofi Annan announced Saturday night that the IDF activities in Baalbek, in the Bekaa valley in southern Lebanon, constitute a violation of the UN cease-fire resolution that went into effect on Monday, CNN reported. Earlier, UN Middle East envoy Terje Roed-Larsen said that "if what was reported is true, this is a clear violation of the cease-fire."
Posted by: Fred || 08/20/2006 00:00 || Comments || Link || E-Mail|| [474 views] Top|| File under:
IDF arrests 2 Palestinians with bombs near Nablus
IDF forces on Saturday night arrested two Palestinians who were carrying three pipe bombs at the Beit Ayba checkpoint near Nablus. The bombs were detonated safely, and the two were transferred to security forces for investigation. PrintE-mailSubscribe
Posted by: Fred || 08/20/2006 00:00 || Comments || Link || E-Mail|| [466 views] Top|| File under:
Israeli solider killed in Palestinian attack in Gaza strip
(KUNA) -- An Israeli soldier was killed by an armed Palestinian activist in east Gaza Strip on Saturday, Israel Radio said. The radio quoted a military spokesman as saying that the Palestinian shot dead the Jewish soldier at a cross-point between Rafah city and the northern part of the West Bank. The Palestinian who tried to use a car to flee the scene was chased by an Israeli patrol which killed one person in the car and arrested another. The Israelis were not sure if the man, who was killed, was actually the activist who shot dead the solider.

Meanwhile, Al-Aqsa Brigades, the military wing of Fatah movement, claimed responsibility for firing three rockets on the town of Sderot in southern Israel.
Posted by: Fred || 08/20/2006 00:00 || Comments || Link || E-Mail|| [312 views] Top|| File under:
Soldier killed in Jordan Valley shooting attack
An Israeli soldier was killed Saturday when a terrorist opened near the Bekaot checkpoint in the Jordan Valley; IDF soldiers manning the checkpoint returned fire and shot the terrorist dead.

video of the attack at the link
Posted by: lotp || 08/20/2006 00:00 || Comments || Link || E-Mail|| [281 views] Top|| File under:
Syria-Lebanon-Iran
Iran to Offer 'Multifaceted Response' to Western Nuclear Incentives Package
Wonder if they have any fireworks planned for the announcement?



TEHRAN, Iran — Iran will offer a "multifaceted response" to a Western package of incentives aimed at persuading it to suspend uranium enrichment activities, but insisted Sunday it would not cease enriching uranium.

Foreign Ministry spokesman Hamid Reza Asefi said a compromise has to be achieved during future negotiations.

"We won't suspend (uranium enrichment). Everything has to come out of negotiations. Suspension is not on our agenda," Asefi told a press conference Sunday.

The U.N. Security Council passed a resolution last month calling for Iran to suspend uranium enrichment by Aug. 31 or face the threat of economic and diplomatic sanctions. Iran has rejected as "illegal" the binding resolution, saying it had not violated any of its obligations under the Nuclear Non-Proliferation treaty.

However, Asefi confirmed that Iran would offer its formal response on Aug. 22 to a package of Western incentives offered in June that calls on the Islamic Republic to suspend, not permanently halt, the enrichment program.

"It will be a multifaceted response," he said.

The package offers a series of incentives to Iran including promises that the United States and Europe will provide civilian nuclear technology and that Washington will join direct talks with Iran.

Iran has said the package was an "acceptable basis" for a compromise.

Asefi said part of the package was "convincing" but there still are ambiguities that need to be clarified in talks.

He warned that Europe would be the "loser" if it followed the U.S. in imposing sanctions against Iran.

The Foreign Ministry spokesman said Iran has lived with U.S. sanctions for nearly three decades and has made all preparations for tougher time. "We have prepared ourselves for all possibilities," he said.

"If sanctions are imposed ... it will be easy (for us) to cope with it," the spokesman said, warning Europe it would be the one hurt by the measure.

"If Europe imposes sanctions, it will destroy the bridges behind it and will deprive itself of work in the future," he said.

Asefi insisted the world can't afford ignoring a powerful country like Iran and join the U.S. in imposing sanctions.

"Iran's influence in the region is clear. A country like Iran has extensive political, economic and cultural capabilities. Will other countries ignore Iran's capabilities in their political and economic cooperation?" he said.

The United States and its allies accuse Iran of seeking nuclear weapons. Tehran has denied the charges saying its nuclear program is aimed at generating electricity, not bombs.

Iran has adopted a national plan to meet 20,000 megawatts of electricity through nuclear energy in the next 20 years.

The Islamic republic has said it will never give up its right to enrich uranium and produce nuclear fuel, but has indicated it may temporarily suspend large-scale activities to ease tensions.
Posted by: Sherry || 08/20/2006 19:06 || Comments || Link || E-Mail|| [417 views] Top|| File under:
Iran Test-Fires 10 Short-Range Missiles
Iran test-fired 10 surface-to-surface short-range missiles on Sunday, a day after it launched a series of large-scale military exercises throughout the country, state-run television reported. The Saegheh missile had a range of between 50 and 150 miles, the report said. It did not specify whether the missile was capable of carrying a nuclear warhead, but it was not believed to be.

State-run television said the missile was built based on domestic know-how, although outside experts say much of the country's missile technology originated from other countries.

Iran said it launched the new military exercises Saturday to introduce a new defensive doctrine.

"We have to be prepared against any threat and we should be a role model for other countries," local newspapers quoted army spokesman Gen. Mohammad Reza Ashtiani, as saying earlier this week.

The military exercises come as Iran faces heightened international scrutiny because of its contentious nuclear program and for supporting the guerrilla group Hezbollah in Lebanon. The U.N. Security Council passed a resolution last month calling for Iran to suspend uranium enrichment by Aug. 31 or face the threat of economic and diplomatic sanctions.

more on recent Iranian missile advances at the link
Posted by: lotp || 08/20/2006 15:40 || Comments || Link || E-Mail|| [298 views] Top|| File under:
Hizbullah Threatens To Kidnap IDF Soldiers
(IsraelNN.com) Hizbullah's southern Lebanon terrorist leader has threatened to order the kidnapping of Israeli soldiers in retaliation for the IDF's capture of Hizbullah terrorists early Saturday. At least two terrorists were arrested and three others killed in the raid on Hizbullah, which had received arms from Syria in violation of the United Nations Security Council ceasefire.

Navil Quavik also reiterated the terrorist organazation's refusal to disarm as required by the resolution. He added that Hizbullah has the right to attack the IDF so long as it remains in Lebanon. Israel has said its troops will remain until an international force arrives.
Posted by: anonymous5089 || 08/20/2006 02:16 || Comments || Link || E-Mail|| [308 views] Top|| File under:
Cluster bomb blast kills 40-year-old man near Tyre
(KUNA) -- A cluster bomb left behind by the Israeli forces blew up on Saturday killing a 40-year-old man and wounding a civilian, a security source said. The source told KUNA that bomblet blew up in the town of Ras Al-Ain south of the port city of Tyre, killing Ali Bou Eid and seriously wounding Hussein Kiki. The bomblet blew up when the pair were inspecting their properties in a cultivated field and placing stones around cluster bombers scattered onto the ground.

Several Lebanese have been killed and wounded in blasts of ordnance left behind by the Israeli forces or dropped by warplanes during the recent fighting. Authorities have repeatedly warned citizens to refrain from approaching sites, previously struck with artillery or aircraft. Local and foreign bomb disposal experts have been trying to locate and safely set set off the bomblets, many scattered in groves and among rubble of badly damaged or devastated properties in southern Lebanon, scene of nearly a month of Israeli attacks.
Posted by: Fred || 08/20/2006 00:00 || Comments || Link || E-Mail|| [315 views] Top|| File under:
Who's in the News
73
[untagged]
Bookmark
E-Mail Me
The Classics
The O Club
Rantburg Store
The Bloids
The Never-ending Story
Thugburg
Gulf War I
The Way We Were
Bio
Merry-Go-Blog
Hair Through the Ages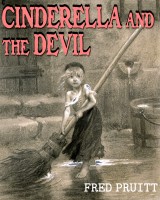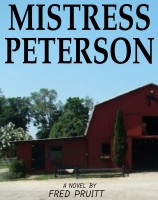 On Sale now!


A multi-volume chronology and reference guide set detailing three years of the Mexican Drug War between 2010 and 2012.

Rantburg.com and borderlandbeat.com correspondent and author Chris Covert presents his first non-fiction work detailing the drug and gang related violence in Mexico.

Chris gives us Mexican press dispatches of drug and gang war violence over three years, presented in a multi volume set intended to chronicle the death, violence and mayhem which has dominated Mexico for six years.
Click here for more information


Meet the Mods
In no particular order...


Steve White
Seafarious
Pappy
lotp
Scooter McGruder
john frum
tu3031
badanov
sherry
ryuge
GolfBravoUSMC
Bright Pebbles
trailing wife
Gloria
Fred
Besoeker
Glenmore
Frank G
3dc
Skidmark
Alaska Paul



Better than the average link...



Rantburg was assembled from recycled algorithms in the United States of America. No trees were destroyed in the production of this weblog. We did hurt some, though. Sorry.
18.206.13.28