Afghanistan
45 Taliwhackers Zapped; Afghan Roundup AP-style
Afghan and coalition troops killed about 45 insurgents in attacks on Taliban camps in southern Afghanistan as U.S.-led forces pressed on with their largest offensive since 2001, military officials said Saturday.

A total of about 85 suspected militants have been killed in the past week as some 10,000 U.S.-led troops spread out over four southern provinces in the campaign dubbed Operation Mountain Thrust aimed at quelling a Taliban resurgence.

An estimated 40 fighters were killed Friday when coalition forces surprised militants as they gathered at a camp in Khod Valley, part of Shahidi Hassas district of Uruzgan province, the military said.
Continued on Page 49
Posted by: Slatle Chomotle5631 || 06/18/2006 05:49 || Comments || Link || E-Mail|| [335 views] Top|| File under:
10 die in drive against Taliban
KANDAHAR: Ten Taliban were killed in fresh fighting in Afghanistan, officials said on Saturday, taking the rebel death toll to around 100 since a major new military operation was made public three days ago. Seven died in the southern province of Kandahar in the hours-long gunfight that erupted after rebels stormed a district government office at midnight. Afterwards, "the Taliban fled, leaving the seven bodies at the site," Interior Ministry spokesman Yousuf Stanizai said. "One police was also martyred and one was wounded in the several hours' fighting." Three more Taliban were killed in neighbouring Helmand province late on Friday when a bomb they were planting in a road exploded, provincial spokesman Muhaidin Khan said.
Posted by: Fred || 06/18/2006 00:00 || Comments || Link || E-Mail|| [290 views] Top|| File under:
US bombardment kills three civilians two Taliban, claims Taliban
(AIP): Taliban claimed Friday killing seven US soldiers in Oruzgan province last night. Taliban Spokesman Qari Muhammad Yousaf phoned Afghan Islamic Press and said, "Taliban attacked US troops in Oruzgan's capital city Teren Kot last night and killed seven US soldiers. US war-plans bombard the area after the clash which left three civilians and two Taliban dead." Taliban claim was still not confirmed by any independent source.
Posted by: Fred || 06/18/2006 00:00 || Comments || Link || E-Mail|| [277 views] Top|| File under:
Seven Taliban killed in Kandahar
(AIP): Seven Taliban and one policeman killed in a clash in Kandahar last night, officials said on Saturday. Spokesman of Governor Kandahar Muhmmad Daud Ahmadi, while giving details to Afghan Islamic Press, said "Seven Taliban were killed in a clash in Miannasheen district of Kandahar province. One injured Talib was detained in the clash." "One policeman was also killed in the clash," he added. Mainnasheen district is some 100 kilometers northeast of Kandahar city.
Posted by: Fred || 06/18/2006 00:00 || Comments || Link || E-Mail|| [288 views] Top|| File under:
Explosion in Dil Aram was suicide attack
(AIP): Dil Aram explosion was a suicide attack which left two Afghan National Army and three civilian injured, official said on Saturday. Nimroz Governor Spokesman Waheedullah Khairzad confirmed the Dil Aram explosion and said, "A suicide bomber collided his explosive laden motorcycle with an ANA vehicle which killed the bomber itself and injured five including two ANA soldiers." On the question, is he sure that it is suicide attacked, he replied, "Yes! I am sure it was a suicide attack and I am not joking at all." Earlier a security officer said that bomb exploded in motorcycle which destroyed ANA vehicle and injured 12 people including six ANA soldiers."
Posted by: Fred || 06/18/2006 00:00 || Comments || Link || E-Mail|| [284 views] Top|| File under:
Africa Horn
Somalia: warlords beat feet
(SomaliNet) Former trade minister Muse Sudi Yalahow and warlord turned businessman Bashir Rage Shirar who both had also given up the membership of the defeated alliance for restoration of peace and counter terrorism (ARPCT) which was believed to have been backed by the US government, are reported to have left their strong residences in north Mogadishu overnight and sailed on a boat from the shore. "Both leaders were seen sailing one of the speedy boats from Lido coast in Karan district of north Mogadishu, they carried no weapons, they were alone and it is not known where they have gone," Ubah Abukar, one of the residents told Somalinet on Saturday.

There have been conflicting reports on where they were heading to and sailed. Sources close to Muse Sudi and Bashir Rage say they have properly been called by US navy officials in Djibouti and sent them a craft to take them to the US navy base in horn of Africa. It is yet known why the US navy officials called the warlords who were finished in more than three months bloody street battles with Islamic courts' union who now controls most of the Somalia capital city Mogadishu and extended its power to central regions in Somalia.

Some reports say they might have gone to Addale or Eldher districts of Galgadud region; both districts are alongside the northern coast of Somalia. Before their departure, both warlords did not talk to anyone or informed the people their sailing. Abdulahi Sheekh Hassan, one of the well known Somali politicians who were so close to Sudi and Rage confirmed the reporters the departure of both leaders but declined to comment on their voyage. Mr. Hassan denied that the weapons of Muse Sudi were looted as one of local FM stations in Mogadishu broadcasted on Saturday morning. "It is untrue and baseless assertion there have been no looting on the weapons left by Muse Sudi, the weapons are in hands of the elders of his sub-clan Da'ud of Abgal clan," Hassan said.
Posted by: Fred || 06/18/2006 00:00 || Comments || Link || E-Mail|| [283 views] Top|| File under:
Africa North
Cairo attack suspects go on trial
Fourteen people have gone on trial over three terrorist attacks in Cairo which killed two French tourists and an American. The 14 defendants, including two women, all pleaded innocent to charges on Saturday that included collaborating in the April 2005 attacks, the unlicensed possession of weapons, ammunition and explosives, harbouring fugitives, and belonging to a banned group.
In the first of the three attacks, on the edge of the Khan el-Khalili bazaar, the bomber and the three foreigners died and 18 people were wounded. In the second, three weeks later, only the bomber died when he jumped from a bridge behind the Egyptian Museum in central Cairo, landing near a tourist bus. Nine people were wounded, four of them foreigners. A few hours later, two women opened fire on a tourist bus near the Cairo Citadel. There were no casualties in the attack but one of the pair shot dead her accomplice before turning the gun on herself and later died in a hospital.

The defendants appeared in a caged dock at the Cairo emergency security court. Five other people implicated in the attacks are dead. Four died carrying them out, and the other in police custody. The prosecutor told the court that the defendants had confessed during interrogation to buying the explosive materials and making the bombs used in the attacks.

Continued on Page 49
Posted by: Fred || 06/18/2006 00:00 || Comments || Link || E-Mail|| [337 views] Top|| File under:
Britain
Web used to lure terror suspects
On a cold night last October, police stormed a West London apartment and found Younis Tsouli at his computer, allegedly building a Web page with the title "You Bomb It."

Initially, the raid seemed relatively routine, one of about 1,000 arrests made under Britain's terrorism act during the last five years. The more eye-popping evidence was allegedly found in the London-area homes of two accused co-conspirators: a DVD manual on making suicide bomb vests, a note with the heading "Welcome to Jihad," material on beheadings, a recipe for rocket fuel, and a note with the formula "hospital = attack." But as investigators sifted through computer disk information the picture that emerged was dramatic. Police had apparently stumbled on the man suspected of being the most hunted cyber-extremist in the world.

Tsouli, a 22-year-old Moroccan, is being widely named as a central figure in a cyber-terrorist network that has inspired suspected homegrown extremists in Europe and North America, including the 17 people recently arrested in the Toronto area. The massive, 750 gigabytes of confiscated computer and disk information — an average DVD movie is 4.7 gigabytes — found on Tsouli's computer files is an Internet trail believed to link some of the 39 terror suspects arrested in Canada, Britain, the United States, Sweden, Denmark and Bosnia over the past eight months.
Continued on Page 49
Posted by: Fred || 06/18/2006 00:00 || Comments || Link || E-Mail|| [330 views] Top|| File under:
Home Front: WoT
Man pleads guilty to food stamp fraud to finance Palestinian Islamic Jihad
Hatem Fariz, 33, charged in Florida with having ties to a terrorist organization pleaded guilty Friday to processing more than $1.4 million in phony food stamp transactions at a grocery store he once owned. He faces up to 20 years in prison on each count and a fine of up to twice the value of the transactions when he is sentenced Aug. 18.

Prosecutors say Fariz and his employees defrauded the federal food stamp program by trading cash for food stamp benefits credited to the store he owned in Chicago. The transactions would be rung up with specialized debit cards used by food stamp recipients to buy groceries, but the cardholders instead received cash payments for lesser amounts, according to the plea agreement. Fariz also acknowledged processing transactions for other businesses not authorized to take food stamps.

Fariz, who now lives in Spring Hill, Fla., is also charged in an unrelated federal case there in which prosecutors allege he supported and raised money for a terrorist group.
Posted by: trailing wife || 06/18/2006 17:07 || Comments || Link || E-Mail|| [459 views] Top|| File under:
Muslims leery of FBI activity
HT to LGF!
Marya Bangee doesn't know what to believe. The UC Irvine sophomore thinks the fact that she's Muslim is the reason she's been singled out for searches at airports and been scrutinized by police at anti-war demonstrations.


"racism!... er...profiling!"


She's also distrustful of the FBI, uncertain whether the agency is telling the complete story of whether its employees are monitoring Orange County's Muslim community.

Continued on Page 49
Posted by: Frank G || 06/18/2006 14:32 || Comments || Link || E-Mail|| [393 views] Top|| File under:
Qaeda Cell Planned a Poison-gas Attack on the N.Y. Subway
... U.S. intelligence got its first inkling of the plot from the contents of a laptop computer belonging to a Bahraini jihadist captured in Saudi Arabia early in 2003. It contained plans for a gas-dispersal system dubbed "the mubtakkar" (Arabic for inventive). Fearing that al-Qaeda's engineers had achieved the holy grail of terror R&D — a device to effectively distribute hydrogen-cyanide gas, which is deadly when inhaled — the CIA immediately set about building a prototype based on the captured design, which comprised two separate chambers for sodium cyanide and a stable source of hydrogen, such as hydrochloric acid. A seal between the two could be broken by a remote trigger, producing the gas for dispersal. The prototype confirmed their worst fears: "In the world of terrorist weaponry," writes Suskind, "this was the equivalent of splitting the atom. Obtain a few widely available chemicals, and you could construct it with a trip to Home Depot – and then kill everyone in the store."

Having discovered the device, exposing the plot in which it might be used became a matter of extreme urgency. Although the Saudis were cooperating more than ever before in efforts to track down al-Qaeda operatives in the kingdom, the interrogations of suspects connected with the Bahraini on whose computer the Mubtakkar was discovered were going nowhere. The U.S. would have to look elsewhere.

Conventional wisdom has long held that the U.S. has no human intelligence assets inside al Qaeda. "That is not true," writes Suskind. Over the previous six months, U.S. agents had been receiving accurate tips from a man the writer identifies simply as "Ali," a management-level al-Qaeda operative who believed his leaders had erred in attacking the U.S. directly.... And when asked about the Mubtakkar and the names of the men arrested in Saudi Arabia, Ali was aware of the plot. He identified the key man as Bin Laden's top operative on the Arabian Peninsula, Yusuf al Ayeri, a.k.a. "Swift Sword," who had been released days earlier by Saudi authorities, unaware that al-Ayeri was bin Laden's point man in the kingdom...
Continued on Page 49
Posted by: Fred || 06/18/2006 00:00 || Comments || Link || E-Mail|| [1103 views] Top|| File under:
Iraq
US, Iraqi forces prepare to take back Ramadi
Thousands of US and Iraqi troops set up outposts Sunday in southern parts of Ramadi as part of an operation to establish Iraqi army bases in the country's largest Sunni Arab city and begin wresting it away from months of insurgent control.

US commanders stressed that the operation was not a large-scale assault on the city - Arab television networks and some Western outlets have reported on an impending attack on the city - but rather an "isolation" tactic to prevent insurgents from receiving supplies or reinforcements from outside.

Large swathes of Ramadi have been in insurgent control for months. Powerful roadside bombings and running gunbattles in the street take place everyday, confining US patrols to small sections of the city. Prominent tribal leaders who have cooperated with US forces have been assassinated or forced to flee outside the country.
Posted by: ryuge || 06/18/2006 05:09 || Comments || Link || E-Mail|| [286 views] Top|| File under:
2 U.S. Troops Sought Amid Abduction Report
Here at home, we can pray.

BAGHDAD, Iraq (AP) - U.S. troops on Saturday searched for two soldiers missing after an attack that killed one of their comrades at a checkpoint in the so-called "Triangle of Death" south of Baghdad.

U.S. Maj. Gen. William Caldwell said four raids had been carried out since Friday's attack and that ground forces, helicopters and airplanes were taking part in the search. He said a dive team also was going to search for the men, whose checkpoint was located by a Euphrates River canal near Youssifiyah, 12 miles south of Baghdad.

The New York Times reported that Iraqi residents in the area said they saw two soldiers taken prisoner by a group of masked guerrillas. It said the two surviving soldiers were led to two cars and driven away.

Fellow soldiers at a nearby checkpoint heard small-arms fire and explosions, and a quick-reaction force reached the scene in 15 minutes, the military said. The force found one soldier dead but no sign of the two others.

"We are currently using every means at our disposal on the ground, in the air and in the water to find them," said Caldwell, the spokesman for U.S. forces in Baghdad. "We continue to search using every means available and will not stop looking until we find the missing soldiers," he said.
Posted by: Steve White || 06/18/2006 00:00 || Comments || Link || E-Mail|| [266 views] Top|| File under:
Boom offensive in Baghdad
About 40 people have been killed and more than 80 wounded in a string of bomb and mortar attacks across Iraq, most of them in Baghdad. The violence on Saturday, which included at least four car bombs in or near Baghdad, occurred despite a security crackdown in the Iraqi capital.

In the deadliest attack, a car bomb struck an Iraqi police checkpoint in al-Maalef district, a Shia area southwest of Baghdad, killing at least 12 people and wounding 38, police said. Another car bomb targeting the Iraqi army and police killed 11 people. Fifteen others were wounded when a bomber blew himself up at a joint Iraqi army and police checkpoint in Baghdad's Karrada neighbourhood, an interior ministry official said.

Meanwhile, Aljazeera reported quoting a hospital source in Falluja in western Iraq that eight Iraqis, among them women and children belonging to one family, were killed and six others wounded on Friday night in an air strike by US warplanes. The bombing targeted a house in Ibrahim Bin Ali district in north-eastern Falluja.
Continued on Page 49
Posted by: Fred || 06/18/2006 00:00 || Comments || Link || E-Mail|| [392 views] Top|| File under:
Israel-Palestine-Jordan
Israeli officer gets 15 years for spying for Hezbollah
JERUSALEM (AFP) - An Israeli court sentenced a colonel to 15 years in prison for providing the Lebanese militia Hezbollah with sensitive information on military deployments along Israel's northern border. The military tribune also ordered Colonel Omar el-Heib's immediate expulsion from the army, a military source told AFP.

Heib, a member of Israel's Bedouin minority, was last May found guilty of charges of aggravated espionage, contact with an enemy agent and trafficking drugs which he received in exchange for the information. He was nevertheless acquitted of charges of high treason.

Following his sentence, Heib said he intended to appeal the decision.


"I'm innocent I tells yez! Pure as the driven snow!"

According to his indictment, Heib provided a Hezbollah agent in 2002 with details on tanks and troops along the border, as well as on Israeli air force activity over southern Lebanon, where most Hezbollah forces are deployed.

Heib, who had been a commander in an elite scouting unit before being seriously wounded in an exchange of fire with Hezbollah along the border, went on to recruit Bedouin youths who can volunteer to serve in the army.
Posted by: tu3031 || 06/18/2006 11:19 || Comments || Link || E-Mail|| [275 views] Top|| File under:
Weapons Tunnels Active Despite Egyptian-Israeli Accord
Arab terrorists are using tunnels from Egypt to smuggle arms and ammunition to the Gaza area in greater amounts since Israel demolished Jewish communities in the region and withdrew its troops. Israel Security Agency Yuval Diskin told a Knesset panel more than week ago of the smuggling but did not detail the use of tunnels.

Israel agreed to withdraw its troops from the area on condition that Egypt patrol the smuggling tunnels along the Philadelphi Route. However, tons of explosives, millions of bullets and thousands of guns and dozens of shoulder-launchers, missiles and grenade launches have passed through the tunnels, according to the Israel newspaper Ha'aretz.
Posted by: ryuge || 06/18/2006 05:26 || Comments || Link || E-Mail|| [290 views] Top|| File under:
Militant rocket fire into Israel casts shadow on future of cease-fire
Silly me. I'd have said that rocket fire indicates there's no ceasefire.
Militants fired five homemade rockets into Israel Friday, a day after the Palestinian government offered to renew a cease-fire. Hamas announced Thursday it was ready to restore a February 2005 cease-fire that broke down last week after a beach explosion killed eight Palestinians. A Hamas official said the group also was working to stop the daily rocket barrages against Israel.

Differences over the truce offer, which was conditional on Israel stopping raids and air strikes in Gaza and the West Bank, could point to disagreement between the Hamas grassroots and the government over tactics. "We are not interested in making any offers or proposals," Sami Abu Zuhri, official spokesman for the Hamas movement, said. "When the occupation stops its killings and crimes against our people then the factions may look into the issue in accordance with the interests of our people," he said. The Al-Aqsa Martyrs Brigade of Palestinian President Mahmoud Abbas' Fatah movement and the Islamic Jihad group both rejected the government's truce offer.

Israel had its own conditions for a truce. "If it is quiet, we will answer that with quiet," said Mark Regev, spokesman for Israel's Foreign Ministry.

But violence quickly resumed. Late Thursday, an Israeli aircraft attacked a group of militants on the Gaza-Israel border. The military said the militants were trying to plant bombs. Palestinian hospital officials said the bodies of two Islamic Jihad militants were recovered. Sources identified the dead as Mohammad Abu Tanjara, 22, and Salam Abu Zubeida, 23, both from Islamic Jihad. Militant groups loosely linked to Fatah claimed responsibility for the rocket attacks.
Posted by: Fred || 06/18/2006 00:00 || Comments || Link || E-Mail|| [491 views] Top|| File under:
Sri Lanka
Sri Lanka ambush kills 3 policemen in north
Sri Lanka's police said suspected Tamil Tiger rebels ambushed and killed three policemen in the island's north on Sunday, while the rebels said they were also attacked.

If government estimates are correct that 25-30 Liberation Tigers of Tamil Eelam (LTTE) rebels were killed in a naval clash on Saturday, more than 100 people have died since Thursday, the worst violence since a 2002 ceasefire halted two decades of war.

Police Deputy Inspector General Gamini Silva told Reuters that a police water tanker was attacked with a claymore fragmentation mine near the northern town of Vavuniya, just south of rebel territory. He blamed the Tigers.
Continued on Page 49
Posted by: ryuge || 06/18/2006 05:02 || Comments || Link || E-Mail|| [332 views] Top|| File under:
Sea mine laying rebels netted in Sri Lanka
COLOMBO - Sri Lankan police Saturday arrested five suspected Tamil Tiger frogmen who were laying mines along a strategic sea lane used by naval craft, police chief Chandra Fernando said.

The inspector general of police said information from local residents helped them to make the arrest of the frogmen laying a locally produced version of limpet mines that magnetically attach to the hull of vessels. "They were on a suicidal mission to lay the mine," Fernando told reporters here. "When we tried to arrest two of them, they swallowed cyanide and tried to commit suicide. They are now in hospital."

Hospital sources said one of them succumbed to his injuries while police maintained they were questioning the others who were believed to be members of the Liberation Tigers of Tamil Eelam (LTTE) seagoing wing.
Posted by: Steve White || 06/18/2006 00:00 || Comments || Link || E-Mail|| [286 views] Top|| File under:
Dozens killed in Sri Lanka naval clash
Sri Lanka's government and Tamil Tiger guerrillas have each claimed victory after a naval clash that officials said left more than 40 people dead or missing. The Tigers also threatened retaliation if air force bombing continued. SP Thamilselvan, the Tigers' political wing leader, said the military attacks "would only lead Sri Lanka to a fatal war".

Sri Lankan jets pounded guerrilla targets on Thursday and Friday in response to an attack on a civilian bus that killed 64 people in the worst violence since a 2002 ceasefire, raising fears of an imminent return to civil war. Thamilselvan denied the separatist group had anything to do with the bus bombing. The government said on Saturday that the air strikes had ceased.

But officials said more than 40 people were dead or missing in a clash in the northeastern Mannar district, while suspected Tiger frogmen were captured and attempted suicide near the capital. A military spokesman said eight Tiger boats were destroyed by government naval fire. "They attacked the navy and police. We think 20-25 LTTE cadres are dead. Four navy sailors were also killed and one civilian succumbed to his wounds. Three naval craft were slightly damaged," the spokesman said. But another military source said the government toll could be higher, with eight naval special forces troops missing.
Posted by: Fred || 06/18/2006 00:00 || Comments || Link || E-Mail|| [283 views] Top|| File under:
Syria-Lebanon-Iran
Lebanon: Israel killed Jihad leader
Lebanon's defence minister says an Israeli aircraft probably set off the bomb that killed an Islamic Jihad leader in the southern city of Sidon on May 26. The blast killed Mahmud al-Majzub as well as his brother Nidal.

On Thursday, Ilias Murr said: "Information received so far shows there is a strong possibility that the detonator in the booby-trapped car was set off by an Israeli aircraft monitoring his movements via a camera mounted on a truck." Referring to daily violations of Lebanese airspace by Israeli aircraft, Murr said "the worst thing is that these violations enable the carrying out of terrorist operations in Lebanon, which is both frightening and dangerous".

He said it was "the first time in the 30 years Israel has been carrying out operations in Lebanon that an operation was executed at such a high-tech level. Nothing can provide protection in the face of this superior technique in terrorism and explosives."
Posted by: Fred || 06/18/2006 00:00 || Comments || Link || E-Mail|| [303 views] Top|| File under:
Who's in the News
88
[untagged]
Bookmark
E-Mail Me
The Classics
The O Club
Rantburg Store
The Bloids
The Never-ending Story
Thugburg
Gulf War I
The Way We Were
Bio
Merry-Go-Blog
Hair Through the Ages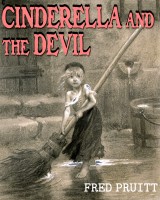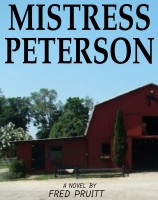 On Sale now!


A multi-volume chronology and reference guide set detailing three years of the Mexican Drug War between 2010 and 2012.

Rantburg.com and borderlandbeat.com correspondent and author Chris Covert presents his first non-fiction work detailing the drug and gang related violence in Mexico.

Chris gives us Mexican press dispatches of drug and gang war violence over three years, presented in a multi volume set intended to chronicle the death, violence and mayhem which has dominated Mexico for six years.
Click here for more information


Meet the Mods
In no particular order...


Steve White
Seafarious
Pappy
lotp
Scooter McGruder
john frum
tu3031
badanov
sherry
ryuge
GolfBravoUSMC
Bright Pebbles
trailing wife
Gloria
Fred
Besoeker
Glenmore
Frank G
3dc
Skidmark
Alaska Paul



Better than the average link...



Rantburg was assembled from recycled algorithms in the United States of America. No trees were destroyed in the production of this weblog. We did hurt some, though. Sorry.
18.232.38.214