Arabia
Girl Forced to Marry Has Nervous Breakdown
The Commission for the Promotion of Virtue and the Prevention of Vice arrested an 80-year-old man who was with a 17-year-old girl, Madinah reported. The girl was a friend of the old man's granddaughter. The girls's father forced the old man to marry the girl in front of the commission officials. After the marriage certificate had been signed, the girl had a nervous breakdown.


Posted by: TS(vice girl) || 05/09/2004 7:18:44 PM || Comments || Link || E-Mail|| [260 views] Top|| File under:
Saudi Prince Urges Shunning of Terrorists
Crown Prince Abdullah warned Saudis on Saturday against showing sympathy to terrorists, saying even silence can count as support, Saudi Arabia's official news agency reported. "I warn and caution ... everyone not to be silent, as silence means he is one of them," SPA quoted Abdullah as saying at a reception in his palace in the Red Sea port of Jiddah. "Those people have killed innocents — children, women and men."


"So make sure you don't invite them to tea..."

Last month, attackers bombed the General Security building in Riyadh, killing five people and injuring 148 more. Last week, militants attacked the offices of Houston-based ABB Lummus Global Inc. in the western city of Yanbu, killing five Westerners and a Saudi. "Anybody who is silent over what happened in Riyadh and Yanbu is considered one of them," Abdullah said. Prince Abdullah vowed to curb the wave of terrorism. "God willing, we are following them, and with God's help we will get them, no matter how long it takes, even if that means 20 or 30 years," he said.


That's about what I expect, given Prince Nayef's talents...
Posted by: Fred || 05/09/2004 4:12:13 PM || Comments || Link || E-Mail|| [254 views] Top|| File under:
Britain
The end in sight for Blair?
The story requires registration, but the Telegraph is worth it.


The outcry over the allied torture photos in Iraq, the U-turn over the European referendum, and a Tory surge in the polls have provoked renewed speculation that political and personal pressure could prompt him (Blair) to stand down this summer.

Robin Cook and Glenys Kinnock acknowledged that Mr Blair may have to go, as a poll showed Labour would lose power if he stayed in office - but would survive with a majority of 77 if Gordon Brown, the Chancellor, replaced him.

The wife of the former Labour leader, who himself recently raised the prospect of Mr Blair "hanging up his boots", drew attention to the pressures the Blair family has faced in nearly a decade at the top of the party and seven as Prime Minister.

"Sometimes he looks really drained and exhausted and I think particularly about the pressures on a family," she told GMTV.

A YouGov poll in the Mail on Sunday suggested that if Mr Blair remained as Labour leader he would get 36 per cent of the vote at the next election, compared with 40 per cent for the Tories, leaving him without an overall majority in the Commons.



Bulldog, is this for real?
Posted by: RWV || 05/09/2004 10:11:18 PM || Comments || Link || E-Mail|| [452 views] Top|| File under:
British Muslim originally trained as 9/11 hijacker
A British Muslim, trained in a "terrorist training school" in Pakistan as a hijacker in preparation for the September 11 attacks, backed out at the last minute after gambling away thousands of pounds given to him by Al-Qaeda, a report said in London. The potential hijacker, a former waiter in a Manchester curry house was enlisted at a mosque in Oldham and "attended terrorist training school in Pakistan. But he had second thoughts about his suicide mission as he flew to America and surrendered to the police after gambling away thousands of pounds given to him by Al-Qaeda," The Sunday Times, claimed.


Damn. I just blew coffee out my nose...

Born in Britain, he grew up in his family's home village in Pakistan before returning to Oldham when he was 16. After sixth-form college, he worked at a restaurant but became addicted to gambling, running up debts of 15,000 pounds. He was approached at his local mosque by a recruiter who offered him money in return for carrying out "a job". He accepted, even when he realized what was involved. "If your life has no colour and... you can be a hero by dying, why not?" he said, according to the report.


Because you're a deader when the job's done?

"I think there are a lot of frustrated Muslim youths in Britain who feel the same way." He traveled to Lahore, where he was taught how to carry out a hijacking and familiarized with the inside of a Boeing cockpit. "I knew they wanted me to do some kind of operation in which I would die but my life was such a mess that in my mind I was already dead," he said.


I hope he's providing lots of details on where in Lahore, who, where, what...
Posted by: Dan Darling || 05/09/2004 2:02:08 AM || Comments || Link || E-Mail|| [254 views] Top|| File under:
Europe
Imam among five arrested in Italy
Italian anti-terrorist police arrested five suspected Islamic extremists Sunday, including an imam, saying they were preparing to leave Italy to carry out suicide bombing missions against Western targets in Iraq. Police said the Algerian-born imam and four Tunisian nationals were arrested in Florence and nearby Siena during an anti-terrorist operation carried out across Tuscany and Liguria in the early hours of Sunday. They said the men belonged to the outlawed Ansar al-Islam group and provided logistical support to Osama Bin Laden's Al Qaeda network. "We have dismantled a cell of Ansar al-Islam," said Genoa police chief

Oscar Fioriolli

, whose officers carried out the operation. The leader of the group was named as Mahamri Rashid, a 34-year-old imam of one of Florence's two mosques. Prosecutors said the four Tunisians, all aged in their 20s, had been planning to leave for Iraq via Syria and Yemen in the next few days. There they were to make contact with other Ansar al-Islam extremists who were to supply them with weapons and explosives and help them enter Iraq to carry out suicide bombings, according to prosecutors.

Sunday's arrests were the latest in a series of detentions of mostly north African immigrants made by Italian police since the September 11, 2001 attacks in the United States. Prosecutors believe Italy has long been used as a logistical base for Al Qaeda in Europe. Some of those arrested have been convicted of terrorist offences. However, a Muslim leader Sunday pointed out that many of those arrested amid huge publicity are later quietly released for lack of evidence. "We're tired of these stories. We're exasperated by this climate of alarm over a threat which doesn't exist, or at least, not in these terms," said Homza Roberto Piccardo, national secretary of the Union of Islamic Communities in Italy. He cited the case of 28 Pakistani immigrants arrested in Naples two years ago on suspicion of plotting to kill a NATO admiral but later released.
Posted by: Fred || 05/09/2004 8:19:16 PM || Comments || Link || E-Mail|| [508 views] Top|| File under:
Number Found at Spain Site Leads to Arrest
Police investigating the Madrid terror bombings have arrested a Moroccan whose telephone number was found in the ruins of an apartment where seven suspects blew themselves up, the Interior Ministry said Saturday.


"Hello?"
"Is this Mahmoud?"
"Yes. Who's this?"
"It's the cops! Stick 'em up! You're surrounded!"

The man, whose name was not released, was arrested Thursday night in Parla, a town just south of Madrid, a ministry official said. The suspect's telephone number was found in the wreckage of an apartment where seven suspects, including the suspected ringleader of the train attacks, blew themselves up on April 3 as police prepared to go in and arrest them, the official said. Eighteen people have been charged so far — six with mass murder and the rest with collaborating with or belonging to a terrorist organization. Six of the 18 have been released from jail but still face charges.

On Thursday, the FBI arrested an American lawyer, Brandon Mayfield, 37, in the United States as a material witness in the case. Spanish officials say at least one of Mayfield's fingerprints were found on a plastic bag containing detonators of the kind used in the attacks. The bag was found in a van left near the station from which three of the four trains bombed on March 11 departed. U.S. officials said a single print of Mayfield's was found on the bag. The newspaper El Pais reported Saturday that Spanish investigators have serious doubts as to whether the print is Mayfield's. They have no record of him traveling to Spain recently, and experts found only eight points of similarity between the print and the one of Mayfield held in U.S. files because of his status as a former member of the Army. The FBI said it found 15 such points, El Pais said.
Posted by: Fred || 05/09/2004 4:08:30 PM || Comments || Link || E-Mail|| [257 views] Top|| File under:
France Thwarts Homemade Bomb Attack on Synagogue
(Vichy Never Died)
France, struggling with a resurgence of anti-Semitic crime, said on Saturday it had thwarted an attack on a synagogue in a Paris suburb overnight after discovering a homemade bomb in its grounds. The French Interior Ministry said the amateur bomb, found in the garden of a synagogue in the Paris suburb of Villiers-le-Bel overnight on Friday, came a day after an attack on a monument to Jewish soldiers who died at Verdun in World War I. The incidents followed the desecration of 127 tombs in the Jewish cemetery of Herrlisheim in Alsace earlier this month.

Interior Minister Dominique de Villepin vehemently condemned what he called "these intolerable acts" in a statement and reiterated orders to police to make surveillance at places of worship a priority. A police source told Reuters the bomb weighed only about 800 g (28 oz) and said it was not clear whether it was an explosive or an incendiary device. Later, a Ministry source said the device -- daubed with a swastika and an anti-Jewish slogan -- was found in a bush, suggesting it may have been thrown from the street.

Meanwhile, 300 to 400 people took part in a silent march at Herrlisheim, close to the Alsatian city of Colmar, to protest against intolerance and support the Jewish community. "You have to take part, it's that simple," a marcher told France 2 television. The increased anti-Semitic violence in France is believed to be caused mostly by Muslim youths angry about the situation in the Middle East. France is home to Europe's largest Muslim minority of five million people and its largest Jewish community, which numbers about 600,000.
Posted by: Mark Espinola || 05/09/2004 12:51:58 AM || Comments || Link || E-Mail|| [252 views] Top|| File under:
Amer Azizi met with 3/11 bombers
An alleged al Qaeda member accused of helping plot the September 11 attacks on U.S. cities left his fingerprints in a house used by the Madrid train bombers, according to a news report. Moroccan Amer Azizi's prints were found at a house near Madrid where the bombs used in the March 11 attacks that killed 191 people are believed to have been put together. If confirmed, Azizi's involvement would point to links between the two most devastating attacks carried out by Islamic militants in the West. Azizi's were among fingerprints of up to 26 people found at the house in the village of Morata de Tajuna, EFE said. The report said Azizi may have been one of seven militants killed when they blew themselves up at a Madrid flat on April 3 rather than surrender to police.


But I tend to doubt he was...

An Interior Ministry spokesman said he had no information about the report. The judge said Azizi, alias Othman al Andalusi, was part of an Islamic extremist underground that recruited holy warriors and sent them to Afghanistan for training in bin Laden's camps before the U.S. invasion.
Posted by: Dan Darling || 05/09/2004 2:00:29 AM || Comments || Link || E-Mail|| [249 views] Top|| File under:
Fifth Column
Indymedia calls for attacks on military targets in US
I normally don't post blog links, but I have to ask Fred's indulgence with this one. The Indymedia morlocks have been busted in an open, unambiguous act of treason and terrorism. Earlier tonight, Indymedia posted an article openly calling for lethal violence against military personnel and facilities in the United States. They've hidden the page and threatened negative commenters with some kind of amorphous "court case" but not before the redoubtable Charles Johnson at Little Green Footballs busted their traitor asses. Some of the Lizard minions (Charles's co-conspirators and fans) have screen shots and there is a google cache of the page.

BTW, the Mumia-cong moderator at Indymedia initially claimed that reporting the post to the FBI would be useless, since they don't log ip addresses. Then a different morlock proceeded to post the ip addresses of those who made negative comments! At least I think it was a differnt one, you never know about these schizoid meth-monsters.
Posted by: Atomic Conspiracy || 05/09/2004 2:10:12 AM || Comments || Link || E-Mail|| [257 views] Top|| File under:
Home Front: Politix
Mark Steyn: Kerry's just parroting his speechwriters
Senator Flippy has now decided this line is nonoperative. As he told the chaps at the (Wall Street) Journal, ''You know, I called a couple of times to overzealous speechwriters and said 'Look, that's not what I'm saying.'

Well, it's good to know the senator has finally found a way to neutralize the flip-flop question. Many of us assumed that, when he was for the war and then he was against it and then he was for it again, that he kept changing his mind. But now it's possible he was just being entirely consistent -- he's always been for it, or against it, it's just that his ''overzealous speechwriters'' kept putting the wrong words in his mouth.

Boy, those Benedict Arnold speechwriters who take the hard-earned money of decent, honest American politicians and salt it away in their Cayman Islands bank accounts, there oughta be a law against it. Given their uncanny ability to make Kerry say what he doesn't mean at six campaign stops a day, is it possible these overzealous speechwriters are part of the ''Republican attack machine''?

Who is John Kerry? They weren't his medals he threw away, just some non-name World War II vet he happened to bump into. Those aren't his four gas-guzzling SUVs in the drive, just ones owned by his ''family.'' They're not his words coming out of his mouth, just words wholly owned and operated by employees of a subsidiary unit of his wife's holding company, Benedict Arnold Heinz Kerry Campaign Rhetoric Inc., registered in Bermuda.

It takes a big man to blame everyone around him. Which is at last a rationale for the Kerry campaign: If you're the kind of fellow who likes blaming your underlings, at least when you're president there's no end of underlings to blame.



Steyn is on a roll. Read the whole thing.
Posted by: RWV || 05/09/2004 10:30:54 PM || Comments || Link || E-Mail|| [246 views] Top|| File under:
UN Cover-up takes shape
Scumbag at center of UN Oil for Food scam is kept on the payroll indefinitely to extend diplomatic immunity


Mr Sevan's name was among 270 individuals and companies to appear on a list of recipients who allegedly skimmed at least £5.5 billion from the oil-for-food scheme. Documents found in the Iraqi oil ministry since Saddam's fall suggest that Mr Sevan secretly received vouchers to sell 14.3 million barrels of oil, which would have yielded an illicit profit of £2 million. When asked about Mr Sevan's whereabouts in recent weeks, the UN would say only that he was on holiday, pending his retirement in June at the age of 66. He is due to receive a £55,000 annual pension after serving the UN for 40 years.

Now, however, those plans have changed. According to UN officials contacted by The Sunday Telegraph last week, Mr Sevan will stay in office to co-operate with the inquiry by the former US Treasury Secretary, Paul Volcker. In the deal struck with Mr Annan, Mr Sevan will continue for the next three months and be paid a token $1 (55p) a year as a consultant, while continuing to enjoy diplomatic immunity. "We could extend it again, because Mr Sevan has assured us that he will co-operate fully with the inquiry," said a spokesman for the UN secretariat. Mr Sevan's office, however, was criticised last week for sending at least three letters to potential witnesses demanding their silence.
Posted by: RWV || 05/09/2004 8:36:49 PM || Comments || Link || E-Mail|| [249 views] Top|| File under:
Cheney Defends Rumsfeld, Says 'Get Off His Case'
EFL - caught via Drudge - Looks like the White House is getting their act back together. 7 out of 10 Americans don't think he should resign to elevate Dem egos


Vice President Dick Cheney rushed to the aid of Defense Secretary Donald Rumsfeld -- under fire over Iraqi prison abuses -- by saying people should "get off his case" and let Rumsfeld do his job. "Don Rumsfeld is the best secretary of defense the United States has ever had," Cheney said in a statement from his office late on Saturday. The statement appeared to signal a White House push to rally Republicans behind the embattled Rumsfeld. "People ought to get off his case and let him do his job," said Cheney, a Republican.
Posted by: Frank G || 05/09/2004 9:36:58 AM || Comments || Link || E-Mail|| [458 views] Top|| File under:
Home Front: WoT
Can We Call Them Traitor Now?
Indymedia killed the article. This is the google cache.


Look at the photo. Many of the people in the photo appear as they they are ignoring group sex. Lemme ask sumfin.... Thinking waaay back when you were a 20 year old, would you have ignored this event; acted as though it was not taking place, as some of the characters in this pic seem to be doing? This photo at least is a fake. If Rumsfeld has seen them and regards them as real without having them checked out, then we have a problem. This is clearly Al Qaeda propoganda. I suspect a rat in the house. Someone please prove me wrong.
Posted by: badanov || 05/09/2004 7:55:47 AM || Comments || Link || E-Mail|| [257 views] Top|| File under:
'Our Enemy Is Not Terrorism'
Hat tip Belmont Club
This is a definate for my classics folder.
If you do nothing else, go and read this at least.
We are currently in a war, but it is not a war on terrorism. In fact, that has been a great confusion, and the sooner we drop that term, the better. This would be like President Franklin Roosevelt saying in World War II, "We are engaged in a war against kamikazes and blitzkrieg." Like them, terrorism is a method, a tool, a weapon that has been used against us. And part of the reason we suffered such a horrific attack is that we were not prepared. Let's not kid ourselves. Some very smart people defeated every single defense this country had, and defeated them easily, with confidence and arrogance. There are many lessons we must learn from this.

We were not prepared intellectually. Those of us in the national security field still carried the baggage of the Cold War. We thought in concepts of coalition warfare and the Warsaw Pact. When we thought of terrorism, we thought only of state-sponsored terrorism, which is why the immediate reaction of many in our government agencies after 9/11 was: Which state did it? Saddam, it must have been Saddam. We had failed to grasp, for a variety of reasons, the new phenomenon that had emerged in the world. This was not state-sponsored terrorism. This was religious war.

This was the emergence of a transnational enemy driven by religious fervor and fanaticism. Our enemy is not terrorism. Our enemy is violent, Islamic fundamentalism. None of our government institutions was set up with receptors, or even vocabulary, to deal with this. So we left ourselves completely vulnerable to a concerted attack.

Where are we today? I'd like to say we have fixed these problems, but we haven't. We have very real vulnerabilities. We have not diminished in any way the fervor and ideology of our enemy. We are fighting them in many areas of the world, and I must say with much better awareness of the issues and their nature. We're fighting with better tools. But I cannot say we are now safe from the kind of attack we saw on 9/11. I think we are much safer than we were on 9/11; the ability of our enemies to launch a concerted, sophisticated attack is much less than it was then. Still, we're totally vulnerable to the kinds of attacks we've seen in Madrid, for instance. We face a very sophisticated and intelligent enemy who has been trained, in many cases, in our universities and gone to school on our methods, learned from their mistakes, and continued to use the very nature of our free society and its aversion to intrusion in privacy and discrimination to their benefit...

We have seen throughout the last 20 years a kind of head-in-the-sand approach to national security in the Pentagon. We were comfortable with the existing concept of what the threat was, what threat analysis was, and how we derived our requirements, still using the same old tools we all grew up with. We paid no attention to the real nature of this emerging threat, even though there were warning signs. Many will recall with pain what we went through in the Reagan administration in 1983, when the Marine barracks were bombed in Beirut—241 Marines and Navy corpsmen were killed. We immediately got an intercept from NSA [National Security Agency], a total smoking gun from the foreign ministry of Iran, ordering the murder of our Marines. Nothing was done to retaliate. Instead, we did exactly what the terrorists wanted us to do, which was to withdraw. Osama bin Laden has cited this as one of his dawning moments. The vaunted United States is a paper tiger; Americans are afraid of casualties; they run like cowards when attacked; and they don't even bother to take their dead with them...
Posted by: tipper || 05/09/2004 9:38:23 AM || Comments || Link || E-Mail|| [267 views] Top|| File under:
Southeast Asia
Amrozi's new threat to Australia
AMROZI, the Bali bomber now on death row, believes "Australia will get hit" by a terrorist attack, possibly in the lead-up to the next Federal Election. More than 18 months after the Sari Club and Paddy's bar were ripped apart, the man known as the smiling assassin remains defiant, pledging to continue the fight against "Jews and Americans" until his dying day. In an interview in jail, Amrozi, his brother Mukhlas and co-conspirator Imam Samudra, said the murders in Bali were revenge for "America's crusade" against Muslims. Asked if he had a message for the Australian Government, Samudra said: "There are a billion Imam Samudras around the world, even inside Australia . . . ready to attack and kill John Howard, Bush,

Colin Powell

. . .

Tony Blair

." And he declared he was delighted with the results of the bombings he organised.
Sporting his infamous grin, Amrozi said he would be "disappointed" if not executed.


I certainly hope he's not disappointed...

The trio said while the Bali bombings were not specifically aimed at Australia, the country should expect a direct attack if it continued its alliance with the US. The men are held in Kerobokan prison, a short drive from the site of the 2002 blasts. Amrozi sang a song outlining his views, an act for which he has become renowned. In a nursery rhyme voice, he sang, "Jews and Americans, I will fight with all my might; Australia, my enemy till the end of time; my time is ending soon; I will be wounded and my eyes will close", in reference to his looming execution by firing squad.
Posted by: tipper || 05/09/2004 2:36:20 AM || Comments || Link || E-Mail|| [260 views] Top|| File under:
Al-Qaeda recruiting Muslim converts through charities network
The surprise!... My heart!... Quick, Ethel! My pills!

Qaeda-linked terrorists are recruiting Muslim converts in the Philippines through a network of charities, according to security officials and an intelligence report obtained by The Associated Press. One of the charities was founded by Mohammad Jamal Khalifa, brother-in-law of al Qaeda leader Osama bin Laden.


And nobody's gotten around to shutting it down yet?

Converts to Islam in the predominantly Roman Catholic country of the Philippines are valuable because they know the lay of the land and can tap into local information and have contacts and access, the authorities said. "When they use converts, it means they are using people who are familiar with Manila, with Cebu, with the Christian-dominated centers," National Security Adviser Norberto Gonzales warned at a recent forum. Police said one, Redendo Cain Dellosa, confessed that he planted a bomb on a ferry which caught fire two months ago, killing more than 100 people. Dellosa's lawyer called it a false confession extracted under torture.
Government officials estimate the Philippines has about 200,000 Muslim converts, many who worked as migrant laborers in the Middle East before returning to join the nation's 8 million-strong Islamic community. Philippine Muslims are dwarfed by the sheer numbers of Christians in this nation of 84 million, but convert groups get by on funds from Arab benefactors and tithing from Muslims in the Middle East.


That's who usually funds Islam's bloody borders...

The government intelligence report identified the Fi Sabilillah Dawah and Media Foundation as the main local advocate of a radical Muslim convert movement in Christian-dominated Manila and Luzon island. The group has been headed since 1998 by a man authorities suspect is a terrorist, Ahmad Santos, who is now in hiding. Police and soldiers recently raided the foundation's mosque and office in suburban Quezon City, seizing firearms, explosives and videotapes of jihad activities. Police arrested Santos' two wives, but they were released on bail. The March report links Fi Sabilillah officers to bin Laden's al Qaeda. Fi Sabilillah also has been tied to the Southeast Asian terror group Jemaah Islamiyah, other fundamentalist groups and a network of foundations set up by bin Laden's brother-in-law, Mohammad Jamal Khalifa. Santos refused to meet with AP. But a Fi Sabilillah officer, Yusuf Ledesma, denied charges of terrorism and said the Muslim group is being unfairly targeted by a government attempt to whip up anti-Islam hysteria. "They really have no proof that Fi Sabilillah has ever been involved in any terrorist act," Ledesma told AP. "They seem to be using us as props in a propaganda war."
Ledesma accused police of planting guns and explosives in the Fi Sabilillah office and torturing converts into admitting terror activities. The intelligence report claims that two Islamic schools, or madrassas, in the northern provinces of Pangasinan and Tarlac, were run by Santos and provided paramilitary training for Muslim converts. Eight converts -- including the alleged ferry bomber, Dellosa -- were arrested in a 2002 raid on the madrassa in Pangasinan, but were released. The intelligence report said the men arrested in 2002 admitted membership in a group known as the Rajah Sulaiman Movement, whose primary objective is to establish Islamic cities on Luzon island in the Christian-dominated north. A secondary goal is to carry out terror attacks in the north, taking attention away from predominantly Muslim areas of the south.
Posted by: Dan Darling || 05/09/2004 2:10:08 AM || Comments || Link || E-Mail|| [263 views] Top|| File under:
Abu Sayyaf threatens to disrupt Filippino elections
Members of the Abu Sayyaf Muslim extremist group are threatening to disrupt Monday's elections in two towns in the southern Philippines. Extra troops have been deployed and security measures implemented to protect the polls on Basilan island from threats by Abu Black, an Abu Sayyaf commander, Colonel Rey Ferrer said. Ferrer said Abu Black had been intimidating people in the towns of Tipo-Tipo and Sumisip. "Intelligence reports said the rebels were planning to attack and disturb the national elections on Monday. We are now in red alert," Ferrer told reporters in Basilan. Members of the group have also been known to hire themselves out as enforcers for local political warlords.
Posted by: Dan Darling || 05/09/2004 2:08:56 AM || Comments || Link || E-Mail|| [249 views] Top|| File under:
Syria-Lebanon-Iran
Iran Council Passes Law Banning Totrure
Iran's hard-line ruling Guardian Council has passed a law banning the use of torture, effective immediately, a judiciary official said Sunday. The council, which rejected at least three similar proposals in the past, approved the law's Thursday — one day after Iran's judiciary chief ordered it, said Nasser Hosseini, a judiciary official. "For courts, it's obligatory to implement the law after it is approved by the Guardian Council," he said.

Human rights groups have long complained about the use of torture against detainees, including intellectuals and political activists. In November, a special U.N. envoy visited Iran and said he received "many complaints" about human rights violations, including torture, from pro-reform dissidents, writers and activists. Hard-line officials have denied the practice. "I hope the law provides enough protection for prisoners who have complained about torture," reformist lawmaker Rajab Ali Mazroui said. Iran's bleak human rights record was highlighted recently by the case of Iranian-Canadian photojournalist Zahra Kazemi, who died in July about three weeks after being detained for taking photographs outside a Tehran prison during anti-establishment protests. The case prompted an international outcry and became part of a bitter power struggle between Iranian reformists and conservative elements of the Shiite Muslim-dominated country's establishment.
Posted by: Fred || 05/09/2004 4:06:12 PM || Comments || Link || E-Mail|| [263 views] Top|| File under:
Terror Networks
Dirty bomb fears rising
Concerns are growing that Al Qaeda or a related group could detonate a "dirty bomb" that would spew radioactive fallout across an American or European city, according to intelligence analysts, diplomats and independent nuclear experts. Intelligence agencies have reported no reliable, specific threats involving dirty bombs or nuclear weapons, but senior U.S. and European officials and outside experts said several factors had heightened fears in recent weeks. They said concerns were focused on three Al Qaeda operatives who led experiments involving dirty bombs and chemical weapons and on widely held suspicions that a special wing of the terrorist network was planning a spectacular attack. They also said that chatter justifying the use of nuclear weapons against the U.S. had increased on radical Islamic websites as the occupation of Iraq stretches into its second year.

One focus of anxiety is the Athens Olympic Games in August. Recent security exercises there concentrated on mock attacks involving a dirty bomb, a chemical explosion and a hijacked jetliner. Another potential target is the North Atlantic Treaty Organization summit scheduled for June in Istanbul, Turkey, which will be attended by President Bush. The threat was underlined by Turkey's disclosure Monday that it had arrested members of a group linked to Al Qaeda who reportedly planned to bomb the summit.

The threat of attack is great enough that a senior European intelligence official said it is "not a matter of if there is a nuclear-related attack by Al Qaeda, but when it occurs." The warning echoed remarks made last June by Eliza Manningham-Buller, director of Britain's domestic intelligence service, MI5. She said renegade scientists have aided Al Qaeda's efforts to develop chemical, biological, radiological and nuclear weapons, sometimes referred to as CBRN. "Sadly, given the widespread proliferation of the technical knowledge to construct these weapons, it will only be a matter of time before a crude version of a CBRN attack is launched at a major Western city and only a matter of time before that crude version becomes something more sophisticated," she told a London think tank.

Experts inside and outside government said sophisticated extremists have the ability to plan and execute the detonation of a dirty bomb. They had no answer for why a dirty bomb has not been unleashed. "I'm very surprised that a radiological device hasn't gone off," said Matthew Bunn, a nuclear expert at Harvard's Belfer Center for Science and International Affairs. "There is a bigger puzzle — why no Al Qaeda attacks since Sept. 11 in the U.S.?" The European intelligence official said planning for a large-scale attack has suffered setbacks with the arrests of numerous Al Qaeda operatives. But, he added, "the division is still focused on spectaculars, and they take three or four years to plan and execute."

U.S. intelligence has long known that Al Qaeda coveted a nuclear weapon, but there is no evidence that it has succeeded in getting one. "We won't know if Al Qaeda has its hands on this kind of material until it is too late," said M.J. Gohel, head of the Asia-Pacific Foundation in London. Building a dirty bomb is far easier, and the terrorist network's attempts to do so have been documented through evidence uncovered in Afghanistan and elsewhere. Three men identified as Al Qaeda's weapons of mass destruction committee would likely plan the attack, said two European intelligence officials and independent experts. The committee leader is Midhat Mursi, an Egyptian chemical engineer also known as Abu Khabab. Officials said he is regarded as Al Qaeda's master bomb builder and is one of the group's most-wanted fugitives — although there have been unconfirmed reports that Mursi is in U.S. custody.

A second member is Assadalah Abdul Rahman, a son of Omar Abdul Rahman, the blind Egyptian cleric convicted in the 1993 bombing of the World Trade Center. The son ran a camp near Jalalabad, Afghanistan, that provided training in chemical weapons.

The third was identified as Abu Bashir Yemeni, who also worked in the Afghan training camps and at a house in Kabul, the Afghan capital, that authorities suspect was the committee's headquarters. Documents describing research into chemical weapons and dirty bombs were discovered in the house by CNN in late 2001. In caves used by Al Qaeda in Afghanistan, U.S. troops also found detailed instructions on how to manufacture and deploy a dirty bomb.

Much of Al Qaeda's leadership has been destroyed, but counter-terrorism experts said the organization is divided into two tiers. The more visible wing is loosely aligned with other extremist groups and helps organize small-scale attacks on "soft targets," such as the conventional bombings in Bali, Indonesia; Casablanca, Morocco; Istanbul; and Madrid. Long-term planning for a bigger attack in the U.S. or Europe is being carried out by a second core group of experienced Al Qaeda figures, including the weapons committee, according to the European intelligence official and two counter-terrorism experts. "There is a sense that one part of Al Qaeda is waiting and putting into place the big, spectacular attack," said Magnus Ranstorp, director of the Center for the Study of Terrorism and Political Violence at the University of St. Andrews in Scotland. "It will come out of left field, and it may well be a dirty bomb."

U.S. authorities say they thwarted the beginnings of a dirty bomb plot with the arrest of Jose Padilla in Chicago in May 2002. Al Qaeda leaders had sent Padilla, a U.S. citizen, on a reconnaissance mission, authorities say. He is being held as an enemy combatant. U.S. officials are concerned that the material is within reach of Islamic extremists and Chechen rebels in the Pankisi Gorge, a remote area near Georgia's border with the breakaway Russian republic of Chechnya. Chechen rebels were responsible for the only known incident involving a dirty bomb. In 1995, they planted an explosive device containing cesium in a Moscow park, then informed reporters of its location before it was detonated. Authorities believe that the tipoff was a warning but that the Chechens were not prepared to risk the retaliation likely to be provoked by detonating a dirty bomb.
Posted by: Dan Darling || 05/09/2004 10:12:14 AM || Comments || Link || E-Mail|| [247 views] Top|| File under:
Cracking al-Qaeda's code
Last December,

Brynjar Lia

, an analyst at the private Norwegian Defense Research Establishment, came across a 42-page document in Arabic on the Global Islamic Media Web site, one of many Islamist sites that he routinely surveys for his research on terrorism. Entitled "Jihadi Iraq: Hopes and Dangers" and produced by someone claiming to be part of the Mujahideen Services Center, the document outlined a strategy for breaking up the U.S.-led coalition by directing "painful strikes" at America's allies, particularly Spain. Although impressed by its sophisticated analysis of Spain's domestic politics, Lia concluded that the paper's focus on jihadist activities inside Iraq, where foreign fighters were already attacking coalition partners, would come as little news to the larger intelligence community. "I mentioned it to my wife," Lia recalls, "but only to her."

After the Madrid bombings on March 11, however, Lia recalled other salient aspects of "Jihadi Iraq" that he had earlier skimmed over. He and a colleague,

Thomas Hegghammer

, returned to the document and this time came to a startling conclusion. In both style and substance, the article seemed to bear the markings of an authoritative statement of al Qaeda strategy. Announcing their findings to the Norwegian media, Lia and Hegghammer also posted an overview of their analysis on their institute's Web site on March 19. Since then, the Norwegians have been fielding queries from various intelligence agencies (they won't say which) while scholars and counterterrorism experts have weighed in on the article's significance.

But why didn't Lia grasp the document's apparent importance immediately? His initial hesitation underscores the difficulties intelligence analysts face in monitoring a foe whose tactics constantly evolve within an ideological framework that is itself strategically flexible. Those problems are compounded by the chaotic nature of the Internet, which has become one of the jihadists' preferred means of communication. "There are literally hundreds of Islamist Web sites and, at times, up to 50 different addresses related to al Qaeda alone," says Gabriel Weimann, a fellow at the United States Institute of Peace who has been tracking Internet sites for seven years in his work on terrorism and the mass media. "The great challenge is telling who is authentic and who should be analyzed."

What struck the Norwegians most on their second reading of the document was that the author of "Jihadi Iraq" seemed to be suggesting that attacks might be necessary beyond Iraq. In fact, the anonymous writer laments "the lack of direct influence of Iraq events on life in Spain," broadly implying that the "painful strikes" should hit closer to home. He also emphasizes that the strikes should take place around the time of the elections. "We think that the Spanish government could not tolerate more than two, maximum three, blows after which it will have to withdraw as a result of popular pressure," he continues. "If its troops still remain in Iraq after these blows, then the victory of the Socialist Party is almost secured, and the withdrawal of the Spanish forces will be on its electoral program."

That is not the only passage that appears to have had consequences. The author also advises Sunni jihadists in Iraq to put aside their historic differences with the Shiites and "if possible draw them into combat with the Americans." According to Lia, in September 2003, when the document was purportedly written, such counsel represented a pragmatic shift in al Qaeda policy, which previously reflected Wahhabi-style Islam's contempt for Shiites as takfir, or apostates. But to make such an authoritative decision--and one that appears to have been heeded--suggests that the author had credible standing.


I don't think that al-Qaeda is honestly too terribly keen on the Shi'ite/Sunni divide except with affiliate groups like the LeJ in Pakistan. My guess is that the author is Saif al-Adel, as he's engaged in this type of analysis and the like before and seems to view himself as al-Qaeda grand strategist. Plus he's currently based out of Iran so it's clear that he and other top al-Qaeda brass haven't gotten too firmly entrenched in the sectarian divide. Failing that, it might be al-Muqrin or Amer Azizi.

Even without subsequent events in Spain and Iraq seeming to confirm the document's authority, "Jihadi Iraq" provides other hints of its legitimacy, say Lia and Hegghammer. For example, its reference to the Mujahideen Services Center appears to be an intentional echo of the Mujahideen Services Bureau, the predecessor of al Qaeda set up in Pakistan during the anti-Soviet struggles in Afghanistan. And the paper is dedicated to Yusuf al-Ayiri, who was considered a direct link between bin Laden and the jihadist movement in the Arabian peninsula before he was killed by Saudi security forces last June. Al-Ayiri also ran what was once the premier al Qaeda Web site, Alneda, and arguments from his tracts on holy war are quoted throughout "Jihadi Iraq."

Many experts argue that the use of insider references and coded language, often deriving from Islamic theology and history, is one way of signaling and responding to directions within the jihadist network. "I think there is a set of fingerprints and symbols that identify statements as authoritative," says

David Cook

, a professor of religious studies at Rice University who has studied the evolution of radical Islamist thought since the defeat of the Taliban. Indeed, the man who appeared on videotape to claim responsibility for the Madrid bombings identified himself as Abu Dujana al-Afghani, which Lia and Hegghammer say may echo the document's reference to Abu Dujana, a companion of the prophet Mohammed known as a particularly fierce fighter.

Not everyone buys this textual parsing, however. Adam Dolnik, a fellow at the Institute of Defense and Strategic Studies in Singapore, told the British online magazine Spiked that the references to the Services Center and al-Ayiri were "not particularly telling." Analysts at the Central Intelligence Agency also found the article unremarkable, "a document like any number of other documents," says one intelligence official. Even Weimann notes that Global Islamic Media is not thought to be one of the official al Qaeda Web sites. But at the very least, "Jihadi Iraq" complicates the accepted wisdom that began to form shortly after the destruction of the Taliban regime in Afghanistan--that the radical Islamist threat is now not so much from al Qaeda, the organization, but from a growing movement of loosely affiliated groups. Just last month, Ambassador J. Cofer Black, the State Department's counterterrorism coordinator, testified before Congress that antiterrorism operations had decimated and isolated the al Qaeda leadership, resulting in what Black calls "a lack of clear strategic direction" within the jihadist movement.

But some experts see disturbing signs of continued strategic coordination. Husain Haqqani, a Pakistani journalist at the Carnegie Endowment for International Peace who has written about "Jihadi Iraq," suggests that the article might come from someone in an informal network of al Qaeda sympathizers, a kind of electronic think tank. What is most striking to Haqqani, however, is the clarity, coherence, and effectiveness of al Qaeda strategy, whether it is formulated by al Qaeda cadres or by fellow travelers. "The biggest problem for those fighting radical Islam," Haqqani says, "is that the ideology that feeds al Qaeda has never been focused upon."


Except for al-Muhajiroun, which is part and parcel of al-Qaeda anyway, I haven't seen any strategy formulated by fellow travelers. Or have I been missing something? I haven't even seen anything similar by JI or MILF, though that may be because I don't know where to look...

That ideology, many analysts hold, is one big reason that radical Islamists did not splinter into mutually recriminating factions after the great losses in Afghanistan. Cook, for one, gives large credit to the jihadists' resourceful use of traditional models of resistance dating from the earliest days of Islam. Even the post-Afghanistan shift from al Qaeda as a vanguard organization to al Qaeda as an ideological resource for freelance operations is rooted in the military strategies pursued by Mohammed and his followers after suffering a major defeat in the battle of Uhud in A.D. 625.

What the ideological al Qaeda does so successfully is to tap into its own radical reading of the Islamic heritage to formulate and validate its plans toward the larger goal of uniting Muslims in one state living under strict religious rule. As a first step in countering this ideological campaign, which appears to be swaying even many moderates, Western intelligence services, Cook says, "should be learning how to interpret and decipher the authority of these strategic documents." If it remains difficult to determine with certainty whether a particular document is authoritative, it is possible, both Cook and Weimann suggest, to discern which documents bear the markings of an authoritative voice. But what should intelligence agencies do with this information? Obviously, Weimann says, they should share it among themselves and with allies. And they should make the jihadist strategies more widely known. "Maybe more public awareness of the ideas in the document would not have prevented the bombings in Madrid," Weimann says. "But the Spanish people might have been more aware of who was targeting them and why they were being targeted." And maybe more reluctant to fulfill al Qaeda's apparent wishes.


Sharing info actually appears to work wonders IMO. A lot of Europeans, I suspect, wouldn't be too happy about how chummy their governments were with Iran if they knew that the mullahs were hosting the main drivers behind 3/11. There is so much information out there on the nature and composition of the enemy that simply is not getting out to the general population. IIRC, back during WW2 they had these wonderful little information films that discussed the scope of the Axis threat as far as what the Allies were up against in fairly concise but accurate detail. Maybe it might be time to reintroduce the practice?

I have my doubts the West, even the USA, is going to do that. The government, wrongly, I believe, continues trying to insulate the population from the war. On the other hand, face-to-face intel discussions between analysts (not division chiefs or higher) at the expert level is meat and potatoes. I never returned from a trip for discussions with my counterparts without a better understanding of my subject area, and the benefits flowed both ways. But every year, in every budget cycle, travel budgets were among the first to be nicked.
Posted by: Dan Darling || 05/09/2004 1:42:02 AM || Comments || Link || E-Mail|| [275 views] Top|| File under:
Israel-Palestine
PLC member attacked
A legislator from the Gaza Strip, whose offices were raided by gunmen on Saturday night, has called on the Palestinian Authority to investigate into the incident. Eyewitnesses said 12 Fatah gunmen broke into the offices of Jamilah Saidam, a female representative of the Deir el-Balah district in the Palestinian Legislative Council, beating some of the workers and destroying furniture and documents. Saidam, who is also a member of Fatah, was not in the office at the time. They said the attackers also fired several shots and hurled a stun grenade into the building in central Gaza before leaving. The assault is seen as part of a power struggle between rival Fatah militia in the Gaza Strip. Talaat Musleh, the director of Saidam's office, said a dozen gunmen stormed the offices in the morning. "The first thing they did was to remove a picture of her husband, Mamdouh Saidam, and trample on it," he said. Mamdouh was a senior Fatah activist who was killed by the IDF in Lebanon about two decades ago.

According to the eyewitnesses, the gunmen closed the street where Saidam's offices are located before storming the building. "They were armed with pistols and automatic rifles," said one eyewitness. "They told us that they belong to Fatah." Saidam condemned the attackers as "suspicious elements trying to drag the Palestinians into a civil war." She said she contacted the commanders of all PA security forces in the Gaza Strip and urged them to arrest the assailants and those behind them. "The gunmen did not make any demands," Saidam added. She pointed out, however, that a senior Fatah activist approached her last week seeking financial aid from PA Chairman

Yasser Arafat

for his wedding party. Palestinians in the West Bank and Gaza Strip refer to their legislators seeking financial aid from Arafat and the PA. The aid is often approved at the recommendation of the legislators.

Saidam described the ripping up of her husband's picture as a "despicable act," noting that he was one of the founders of Fatah's Al-Asifa militia, which operated in Lebanon and Syria in the 1970s and 80s. The PLC issued a statement strongly condemning the attack and calling on the PA security forces to stop armed thugs from roaming the streets of the Gaza Strip. The statement noted that this was not the first time gunmen had attacked the offices of a PLC member. "Such attacks obstruct the work of the Palestinian legislator, defame the PA and harm the feelings of the people who elected their representatives in a democratic and free vote," the statement added. Adnan Issa, a senior Fatah official in the Gaza Strip, said the attack reflected the state of lawlessness and chaos prevalent in the PA-controlled territories.

A group called "The Honorable in Fatah" claimed responsibility for the attack on Saidam's offices, accusing her and other senior Fatah officials of corruption. "The giant Fatah has risen and decided to expel the corrupt elements in Fatah," the hitherto unknown group said in a leaflet distributed in the Gaza Strip. It said the attack was meant to deliver a warning to all those who are exploiting the people and harming their interests.
Posted by: Fred || 05/09/2004 9:34:27 PM || Comments || Link || E-Mail|| [249 views] Top|| File under:
Egypt to move Arafat to Gaza?
Has Palestinian Authority Chairman

Yasser Arafat

agreed to move from Ramallah to the Gaza Strip? Some PA officials said Sunday that Egyptian Intelligence chief Omar Suleiman, who is expected to visit Ramallah soon, will suggest taking Arafat to the Gaza Strip in an Egyptian military helicopter. They said the proposal is aimed at preventing an IDF raid on Arafat's headquarters. "There are rumors that the Egyptians are trying to work out a deal that would allow Arafat to move to the Gaza Strip without being harmed," said one official. He said he did not know if Arafat would accept the proposal.


My guess is that he won't...

Another senior PA official said Egypt was holding behind-the-scenes talks with the PA and Israel in order to prevent a situation where the IDF would move into the compound. "The Egyptian government is worried that [Prime Minister Ariel] Sharon would try to assassinate or deport Arafat," he explained. "They are aware that such a move would lead to a serious deterioration in the region."


We're talkin' serious negative numbers here...

The official confirmed that Suleiman is planning to visit Ramallah, but said no date has been set yet. He said the Egyptian emissary would deliver an important message from President Hosni Mubarak to Arafat, but refused to elaborate. Quoting Palestinian sources in Ramallah, the Lebanese daily newspaper An-Nahar reported Sunday that Suleiman will arrive to Ramallah aboard an Egyptian military helicopter to transfer Arafat to the Gaza Strip. The paper said the move was designed to prevent an Israeli attack on Arafat's compound.
Posted by: Fred || 05/09/2004 9:29:18 PM || Comments || Link || E-Mail|| [387 views] Top|| File under:
Afghanistan/South Asia
No deal on foreigners' registration: Nek Muhammad
The military's campaign to register foreign militants hiding in South Waziristan took a severe blow on Sunday when Nek Muhammad, a former Taliban commander who signed a peace deal with the government, said that the registration of militants was not part of the deal. In an interview with Daily Times by phone from an undisclosed location in Waziristan, Nek said that Peshawar Corps Commander Lt Gen Safdar Hussain violated the agreement by demanding foreigners' registration. "There was no such condition in the deal," he said. "This is his (Gen Hussain's) idea. I told him we could discuss this but he did not agree and went ahead with his plan," said Nek, who fought pitched battles with the Army in March. Nek said that Gen Hussain had called the registration plan just an idea. "I told him that today you have one idea and the next morning you will have another and therefore made it clear to him that I will not accept a new idea every next day," Nek said in an aggressive tone. He said that he had suggested the government make a new deal with him if it was not happy with the current one.
Posted by: Fred || 05/09/2004 8:16:12 PM || Comments || Link || E-Mail|| [263 views] Top|| File under:
Police arrest 'prime suspect' in Gwadar blast
The police said on Sunday it had arrested a key suspect in a bombing last week that killed three Chinese engineers in Gwadar. Police arrested Mohammed Usman, 26, in a raid late on Saturday on a house in Gwadar, the Arabian Sea town where a car bomb targeted a bus carrying the Chinese last Monday. "We believe he is the main suspect," said Gwadar police chief

Malik Yasrab

. An investigator said police seized from the house a manual on making bombs and how to detonate them. Yasrab said 18 other people have also been detained so far for questioning. No one has claimed responsibility for the bombing, which police believe was set off by remote control. Nine other Chinese and two Pakistanis were injured.

Wazir Khan

, another police official in Gwadar, said 250 police reservists and paramilitary troops have been deployed around the Chinese workers' residential quarters.
Posted by: Fred || 05/09/2004 8:14:53 PM || Comments || Link || E-Mail|| [264 views] Top|| File under:
Israel-Palestine
Cycle of Violence: Paleo Terrorist fire on Attendees at Funeral for Victims of Paleo Terrorism
This could also have been Paleos hit bottom and dig
EFL
Two gunmen killed after opening fire on memorial service for slain Hatuel family
Palestinian gunmen opened fire yesterday on a memorial service being held on the Kissufim road for Tali Hatuel and her four daughters, who were killed last week in a terror attack on same road which connects Gaza's Gush Katif settlement bloc with the Kissufim crossing...


[as Rachel Corrie said, "they are the gentlest, kindest people in the world]


Toward the end of the service, at around 6:45 P.M., terrorists hiding in nearby Palestinian homes opened fire on the mourners from a distance of some 300 meters. Some 30 minutes later, Israel Defense Forces soldiers safely evacuated the settlers in the direction of the Kissufim crossing. Searches of the area revealed the body of one terrorist. The IDF believes a second terrorist was also killed.
Posted by: mhw || 05/09/2004 7:47:59 PM || Comments || Link || E-Mail|| [253 views] Top|| File under:
Iraq-Jordan
Prisoner Abiuse: Another precinct heard from
From IRAQ the Model Blog - what at least one Iraqi thinks about the prisoner abuse:



Gharib, other parts of the picture.
Yesterday a friend of mine, who's also a doctor, visited us. After chatting about old memories, I asked him about his opinions on the current situations in Iraq. I've always known this friend to be apathetic when it comes to politics, even if it means what's happening in Iraq. It was obvious that he hadn't change and didn't show any interest in going deep into this conversation. However when I asked him about his opinion on GWB response to the prisoners' abuse issue, I was surprised to see him show anger and disgust as he said:

- This whole thing makes me sick.

- Why is that?! I asked.

- These thugs are treated much better than what they really deserve!

- What are you saying!? You can't possibly think that this didn't happen! And they're still human beings, and there could be some innocents among them.

- Of course it happened, and I'm not talking about all the prisoners nor do I support these actions, and there could be some innocents among them, but I doubt it.

- Then why do you say such a thing?

- Because these events have taken more attention than they should.

- I agree but there should be an investigation on this. There are other pictures that were shown lately, and there are talks about others that will be shown in the near future.

- Yes, but what happened cannot represent more than 1% of the truth.

- Oh I really hope there would be no more than that.

- No, that's not what I meant. What I'm saying is that these events are the exception and not the rule.
- How do you know that!? I must say I agree with your presumption, but I don't have a proof, and I never thought you'd be interested in such issue!

- I was there for a whole month!



EFL - read the whole thing
Posted by: Mercutio || 05/09/2004 5:35:24 PM || Comments || Link || E-Mail|| [257 views] Top|| File under:
6 Hurt When Bomb Rips Through Iraq Hotel Bar
A bomb went off Sunday night at a Baghdad hotel used by foreign contractors, ripping through the bar and wounding six British and Nepalese, a hotel employee said. The bomb struck the Four Seasons Hotel in central Baghdad and tore apart chairs and part of the ceiling in the bar, where the six injured were sitting, the employee said. The bomb was placed outside the hotel, he said. Hotel staff said the six were of British and Nepalese nationality but did not say how many of each. The extent of their injuries was not known. Many Nepalese in Iraq serve as security guards for private companies.



Surprising no journalists were injured in a bar bombing
Posted by: Lux || 05/09/2004 5:22:57 PM || Comments || Link || E-Mail|| [250 views] Top|| File under:
First Soldier Faces Court-Martial in Iraq
A 24-year-old U.S. military policeman will be the first soldier to face a court-martial in connection with the abuse of Iraqi prisoners at Abu Ghraib prison, the military said Sunday. Spc. Jeremy C. Sivits of Hyndman, Pa., a member of the 372nd Military Police Company, will stand trial in Baghdad on May 19, Brig. Gen. Mark Kimmitt said. The proceedings will be open to media coverage. Sivits is believed to have taken some of the photos that triggered the worldwide scandal over America's treatment of Iraqi prisoners. His father, Daniel Sivits, said last month that his son "was told to take a picture and he did what he was told."
He has been charged with conspiracy to maltreat subordinates and detainees, dereliction of duty for negligently failing to protect detainees from abuse and cruelty and maltreatment of detainees, Kimmitt said.
Posted by: Fred || 05/09/2004 4:04:49 PM || Comments || Link || E-Mail|| [269 views] Top|| File under:
Afghanistan/South Asia
U.S. Detains 35 Suspects in Afghanistan
U.S. forces swept through an insurgency-hit province in southeastern Afghanistan, detaining 35 Pakistanis Taliban suspects, a senior Afghan official said Sunday. Hundreds of American soldiers began combing three districts of Zabul province, about 240 miles southeast of the capital, Kabul, on Friday, Gov. Khial Mohammed told The Associated Press. "There was no resistance," Mohammed said. "All the suspected Taliban are in U.S. custody."


"Stick 'em up, Mahmoud!"
"Don't shoot, coppers!"

American troops also found weapons during the raids, which continued Sunday, Mohammed said. No Afghan troops were involved in the raids, he said. Mohammed initially said the operation netted Mullah Rozi Khan, who is believed to command Taliban militants in the province, where the U.S.-backed government of President Hamid Karzai has little control. But later he said, "It is now confirmed that Mullah Rozi Khan was not among the 35 Taliban who were arrested."

Posted by: Fred || 05/09/2004 4:02:06 PM || Comments || Link || E-Mail|| [259 views] Top|| File under:
Iraq-Jordan
Frauds Try to Exploit Iraq Abuse Scandal
The scandal over abuse at Abu Ghraib is bringing out the stories, from people fearing for imprisoned relatives, from former detainees who claim mistreatment — and from possible frauds looking to exploit the uproar. At a press conference by human rights groups in Baghdad on Sunday, numerous former prisoners came forward to tell of abuse including beatings by soldiers and sleep deprivation. The accounts resembled those found by U.S. investigators at the notorious prison.

Fallujah native Abdul-Qader Abdul-Rahman al-Ani, his left elbow wrapped in bandages, his right forearm bound in a cast, recounted how he was beaten by soldiers who picked him up last month. The soldiers tied him and two others arrested with him to a tree and sodomized them one after the other, he told journalists. "I ask President Bush," he said. "Does he agree with this?" As Ani, 47, repeated his story, he was interrupted by Jabber al-Okaili, a member of one of the human rights groups that organized the gathering. "He's lying," al-Okaili shouted. "He's a liar!"

Al-Ani was rushed to an office, where al-Okaili and others unwound the bandage on his left arm and found the elbow unscarred and healthy. They cut off half of the cast on his forearm, even as al-Ani insisted, "By God, it's true, everything I say is true." "All his papers were forged," al-Okaili, of the Free Iraq Institute, said after al-Ani left the building. "Who knows why he did this. Maybe he was paid by former members of Saddam Hussein's regime."

"There are people who try to exploit the situation," said Adel al-Allami, of the Human Rights Organization of Iraq. "We have to be very careful and very precise in our facts. This is a very sensitive issue."
Posted by: Fred || 05/09/2004 3:59:47 PM || Comments || Link || E-Mail|| [282 views] Top|| File under:
Afghanistan/South Asia
The Gwadar bombing
EFL


Three Chinese, belonging to the China Harbour Engineering Company (CHEC), were killed when a car laden with explosives hit a van in which they were travelling to the site of a new commercial and naval port under construction by the Chinese company at Gwadar in the Balochistan province of Pakistan on May 3, 2004. Following the incident, President Pervez Musharraf ordered the replacement of all Balochi Policemen posted for the security of the Chinese personnel working and living in Gwadar and other places in Balochistan with men of the Frontier Corps. A special unit of the Frontier Corps has already been inducted into the Gwadar area for the purpose.

The first phase of the $250-million project, which was launched in 2002, is scheduled to be completed by March next year and it is reported that the Chinese have said they might complete the project before the deadline. The Musharraf regime has been attaching considerable importance to the successful completion of this commercial-cum-naval port. Even though it is projected as meant to facilitate the foreign trade of Pakistan, Afghanistan, the Central Asian Republics (CAR) and the Xinjiang Province of China, its real importance in the eyes of the Pakistani military is due to the fact that its successful construction and commissioning would reduce the dependence of Pakistan's foreign trade on the Karachi port, through which over 70 per cent of its foreign trade presently passes, and provide the Pakistan Navy with a relatively safe rear base, not within easy reach of the Indian Navy and Air Force, from which it could operate against the Indian Navy in the case of another war between the two countries. The Chinese interest in assisting Pakistan in this project is due to their desire to strengthen the capability of the Pakistan Navy against the Indian and to have base facilities for their own naval ships when they visit the Gulf region. Under the agreement for Chinese assistance, the Pakistani military was also reported to have permitted the Chinese military intelligence to set up a listening post at Gwadar to monitor the movement of US naval ships in the Gulf region similar to the listening post which the Myanmar's military regime has allowed the Chinese to set up on the CoCo Islands. Ever since the construction started, there has been strong opposition to it from large sections of the Balochis as well as the political parties of Balochistan due to the following reasons:
The exclusion of the Balochistan Government from all decisions relating to the project. The entire project is controlled by the Federal Government in Islamabad, with the Inter-Services Intelligence (ISI) playing an important role in the selection of contractors and companies for participating in the project.

Fearing possible Indian attempts to sabotage the early construction of the project, a large number of Balochis living in the area, who are viewed by the ISI as sympathetic to India, have been removed from there and replaced with Punjabis and other non-Balochis enjoying the confidence of the ISI.

All civil engineering contracts relating to the project have been given to companies based in Lahore and Karachi and they have been encouraged to import non-Balochi labour from outside to work there, thereby belying the expectations of the Balochis that the project would provide them with jobs.

The few Balochis, who have been recruited by the Chinese company, have been accusing it of following exploitative policies by paying them arbitrarily low wages and denying them basic amenities in respect of housing, medical relief etc as compared to the salaries and amenities enjoyed by the Chinese. There have also been complaints of non-payment of wages in time.
Consequently, for over a year now, the Balochi nationalist parties have mounted a strong opposition to the project, which they view as anti-Balochi and meant to serve the interests of the Pakistan military and add to the prosperity of Punjab without any benefits for the Balochis. However, their opposition till now has been in the form of protest meetings, demonstrations and random explosions not causing human lives. While the Pakistani authorities themselves have been pointing the needle of suspicion at Balochi tribes for the explosion, the Chinese officials do not seem to share their suspicion. It is reported by reliable sources that the Chinese officials believe that whatever be the grievances of the Balochis over the project, they would not target the Chinese engineers. Instead, they would target Pakistani civilian and military officers associated with the project. The Chinese suspicion seems to be directed at anti-Beijing Uighur extremist elements who have taken shelter in the tribal areas of Pakistan bordering Afghanistan. In view of the Chinese interest in the Gwadar port as a gateway for the external trade of the Xinjiang province and as a regional base for the Chinese Navy, the Uighur extremists, in Beijing's perception, would have a strong motive to disrupt its construction. On the basis of the evidence available so far, it is difficult to say anything definitively as to who could have been responsible for the explosion.
Posted by: Paul Moloney || 05/09/2004 2:24:57 AM || Comments || Link || E-Mail|| [270 views] Top|| File under:
Iraq-Jordan
Thumping Tater's boyz...
U.S. forces stepped up pressure on Shiite gunmen loyal to radical cleric Muqtada al-Sadr, pushing with tanks into the holy city of Kufa and assaulting militia positions in the narrow streets of a Shiite enclave in Baghdad. At least 34 Iraqis were killed. The heaviest fighting in Baghdad came when militiamen from al-Sadr's Al-Mahdi Army attacked police stations and set up checkpoints in the Shiite neighborhood of Sadr City, a heavily populated district in the eastern part of the capital, Kimmitt said. U.S. troops moved in and secured two police stations in fighting that killed 18 militiamen, Kimmitt said. Earlier, an explosion tore apart shops in a market in the western Biyaa district. The blast occurred when police tried to dismantle two bombs found in vendors' stalls, witnesses said. Four people were killed and 17 were wounded, the Health Ministry said. Kimmitt said three people were killed. "Is this the freedom that they want — people cut into pieces?," one man at the market, Fadhil Farid, cried. "What did we do wrong?"


Did you adhere to the "No smoking within 500 feet" sign?

At about the same time, gunmen opened fire on a U.S. patrol in western Baghdad, sparking a firefight that killed three Iraqi police, two civilians and one of the attackers, Kimmitt said. Fighters attacked another patrol in the center of the capital, wounding two Iraqi policemen. The U.S. foray into Kufa was the deepest move yet into the city, an al-Mahdi Army stronghold. Several tanks pushed as close as 500 yards from Kufa's main mosque, trading fire with militiamen on both sides of the main road, witnesses said. Tanks also moved into the neighborhood on the other side of Kufa, trading fire with fighters. Two civilians were killed and 10 others — including two children — were wounded in the battles, hospital officials said. Three houses were destroyed. The tanks pulled out of the city in the afternoon. "It was the first time the Americans came this far," said Odai Abdulkarim, 24, a mechanic who has a shop off the highway leading to the Kufa mosque, where al-Sadr regularly leads Friday prayers. "We are afraid for our families, afraid the rockets would hit our house."

"Americans don't hit you if you don't hit them," interjected Haidar Abu Zaid, 35, another mechanic. "The al-Mahdi Army fires from our areas, so they have no choice but to fire at them — and we end up getting hurt."


Which is why they fire on the Merkins from your areas...

Also Sunday, scattered clashes occurred between U.S. and militia forces in the industrial area of Najaf, where al-Sadr sought refuge last month. Plumes of black smoke could be seen rising from the area. Iraqi police and U.S. tanks blocked the main road from Najaf to nearby Kufa, residents said.
Posted by: Fred || 05/09/2004 3:41:39 PM || Comments || Link || E-Mail|| [263 views] Top|| File under:
Caucasus
Grozny corpse count now at 32
AT LEAST 32 people were killed and 46 injured in a blast that tore through a stadium today in the capital of separatist Chechnya, Grozny, an official Chechen interior ministry spokesman said. "I can confirm that 32 people were killed and 46 others injured in the stadium," spokesman Ruslan Atsayev said. The injured had been taken to three different hospitals in the Grozny area, he said.
Posted by: Dan Darling || 05/09/2004 10:15:26 AM || Comments || Link || E-Mail|| [261 views] Top|| File under:
Israel-Palestine
Kassam Rocket Hits Western Negev Community
A Kassam rocket launched from northern PA-controlled Gaza landed in a western Negev area community this morning. There were no reports of injuries but there were damage reports.
Posted by: Mark Espinola || 05/09/2004 3:11:39 AM || Comments || Link || E-Mail|| [252 views] Top|| File under:
Arab Terrorist Weapons Tunnel Discovered in Rafiah
IDF troops working with border police units early today discovered another weapons smuggling tunnel connecting between the Rafiah area of southern Gaza and Egypt. A number of PA residents were inside the tunnel when soldiers detected it.
Posted by: Mark Espinola || 05/09/2004 3:08:13 AM || Comments || Link || E-Mail|| [269 views] Top|| File under:
Caucasus
Explosion hits Victory Day celebrations in Chechnya
A land mine explosion in Chechnya has marred Russia's celebration of victory over the Nazis in World War Two.An emergency official says the blast at a celebration in the Chechen capital, Grozny caused at least ten injuries.The explosion happened during a ceremony in the Dynamo stadium that was attended by Chechnya's Kremlin-backed President Akhmad Kadyrov. An Associated Press reporter at the scene said that numerous people were injured.Russia marks the Allied victory over the Nazis every May ninth with military parades and fireworks.
Posted by: Lux || 05/09/2004 3:42:02 AM || Comments || Link || E-Mail|| [259 views] Top|| File under:
Chechen President Kadyrov iced by land mine
AP / EFL


A land mine exploded during Victory Day celebrations Sunday in a stadium in the Chechen capital, Grozny, killing Chechen President Akhmad Kadyrov and a senior Russian military commander, Chechnya's Interior Ministry said. At least 10 people were killed and up to 100 injured. Kadyrov -- the Moscow-backed leader of the rebel region -- died of wounds 30 minutes after the explosion, and Gol. Gen. Valery Baranov, head of the Joint Army Command of the North Caucasus, died at the scene. The explosion happened underneath a VIP-seating area during a ceremony in the Dynamo stadium that was attended by senior Chechen officials. Russia marks the Allied victory over the Nazis every May 9 with military parades and fireworks around the country.
Posted by: someone || 05/09/2004 4:39:30 AM || Comments || Link || E-Mail|| [252 views] Top|| File under:
Blast in Grozny; Fate of Chechen president, Russian general unclear
Hot from CNN:


There are conflicting reports as to the fate of Chechen President Akhmad Kadyrov and the top Russian general in Chechnya, Valery Baranov, following a blast that rocked the republic's capital Grozny. Interfax news agency initially quoted a source in the Russian command as saying Baranov had been killed in the attack on a packed stadium on Sunday morning. But it later quoted an "official source" as saying the general had been seriously injured and was undergoing an operation. Baranov is the most senior commander of Russian troops in the North Caucasus region that includes separatist Chechnya. Sources from the Chechen Interior Ministry reported that Chechen President Akhmad Kadyrov was also killed in the blast. However, Ziad Sabsabi, head of the Chechen administration, told Itar-Tass news agency: "According to my information, Akhmad Kadyrov received injuries of moderate seriousness, but his life is not in danger." The explosion happened just beneath the VIP stand in the stadium in Grozny crowded with people celebrating Victory Day. The Russian Emergencies Ministry said a journalist was killed and 25 people were injured.


CNN-International is showing video from the site. Reporters at the site say a land mine was placed under the VIP reviewing stand. It was a long fall. Developing ...
Posted by: Scott || 05/09/2004 6:08:06 AM || Comments || Link || E-Mail|| [269 views] Top|| File under:
Akhmad Kadyrov killed in bombing
Breaking. Some reports say he was injured


Chechnya's pro-Moscow leader and the commander of Russian troops have been killed in a bomb blast, reports say. President Akhmad Kadyrov and Gen Valery Baranov were in the Dynamo stadium in the capital, Grozny, at a ceremony marking victory in World War II. A spokesman for Russia's emergency situations ministry said a landmine had exploded in a VIP seating area. The explosion killed and injured an unknown number of other people, Russian media reported. Russian television showed chaotic scenes at the stadium as emergency services treated the victims. The emergency ministry spokesman said a second landmine had been found following the evacuation of the stadium. Police and hospital officials quoted by the AFP news agency said at least eight people had been killed and 32 injured. However, the Russian news agency Interfax put the number of casualties at one dead and 25 injured.

Posted by: Paul Moloney || 05/09/2004 4:57:11 AM || Comments || Link || E-Mail|| [259 views] Top|| File under:
Israel-Palestine
Tuska Killed in Hizbullah Attack
A member of the IDF's "Oketz" (Stinger) unit of K-9 bomb-smelling dogs, Tuska, was also killed in Friday's Hizbullah attack in the Har Dov region of the northern border. The unit's medic received telephone instructions as efforts in the field continued to stabilize Tuska, who was eventually transported to the clinic of Dr. Gil Shavit. Shavit instructed the medic in the field in controlling the bleeding and stabilizing the dog's until he could be transported. Upon arriving at his clinic a number of hours later, Shavit immediately realized the dog sustained serious abdominal and head injuries and was covered with shrapnel. Efforts to resuscitator him failed and Tuska will be laid to rest today alongside 17 other dogs, all members of the Oketz unit that were killed in the line of duty.
Posted by: Mark Espinola || 05/09/2004 3:10:09 AM || Comments || Link || E-Mail|| [267 views] Top|| File under:
Afghanistan/South Asia
Two Foreigners Stoned to Death in Afghanistan
Two foreign nationals, one of them Swiss, have been stoned to death in the Afghan capital, government officials said Sunday. Bodies of the men were discovered in Baghe Chilstone, an ancient garden not far from the city's center, Interior Ministry spokesman

Lufullah Mashal

, told Reuters. "Locals informed the police and showed them the bodies and an investigation is going on as to who stoned these to death, and why," Mashal said. "One of them holds a Swiss passport and the nationality of the other is not known." Both had come from neighboring Pakistan nine days ago, said Khalil Aminzada, deputy chief of Kabul police. He said the two were wearing local shalwar (baggy trousers) and long shirts as well as woolen hats. The two were pelted last night with bricks and stones and their bodies were being examined by local forensic experts.


"So, what do you think, Dr. Mahmoud?"
"Well, Dr. Quincy, judging from the size and variety of wounds, the broken bones, the internal injuries, and the large pile of bricks found around them, I think they were stoned to death."

A local official at the Swiss embassy in Kabul said Swiss diplomats were informed about the deaths and were in the process of finding more details from the authorities. There was no immediate comment from the officials on the cause of the killing. Stoning to death is a punishment proposed by Islam for adulterers. The practice was publicly administered by the ousted Taliban who ruled Afghanistan from 1996 to 2001 when the U.S.-led military overthrew the radical regime.


Obviously there are details still to come out on this story...
Posted by: TS(vice girl) || 05/09/2004 9:08:14 AM || Comments || Link || E-Mail|| [371 views] Top|| File under:
Caucasus
Chechen president dies in blast
THE Kremlin-backed president of Russia's warring Chechnya region and a top Russian general were killed today when an explosion tore through a stadium in the Chechen capital where they were attending Victory Day observances, the republic's Interior Ministry said. President Akhmad Kadyrov died about 30 minutes after the blast, likely caused by a land mine planted under the stadium's VIP seats, a ministry official said. Col.-Gen. Valery Baranov, a top regional commander died at the scene, the official said. In all, at least 10 people were killed and up to 100 injured, the official said.


Corpse count's at 32 as I edit this...

The blast underlined the intense security problems even as the Kremlin says normalcy is being restored after nearly five years of fighting against separatist rebels. Russian soldiers are reported killed in near-daily small attacks by rebels and by rebel-set explosions. Grozny, the war-ruined Chechen capital, has a huge presence of Russian forces, but they have not been able to purge insurgents from the city. There was no immediate claim of responsibility for the blast, but suspicion inevitably fell on the rebels.


I doubt it was a jealous husband...

"Justice will take the upper hand and retribution is inevitable," Russian President

Vladimir Putin

said at the conclusion of Moscow's Victory Day parade on Red Square, the ITAR-Tass news agency reported. Russia's NTV television broadcast footage of the stadium's VIP section collapsing into a jagged hole of torn wooden planks, sending up a plume of brown smoke. Panicked people dressed in their Sunday best clambered over the seating bleachers. One man was shown carrying a bloodied child, while men in uniform dragged a man covered in blood away from the broken seating area. Shots rang out into the air. Sergei Kozhemyaka, a duty officer at the Emergency Situations Ministry in southern Russia, said the stadium was quickly evacuated. Kozhemyaka said that a second land mine was found near the VIP seats. Russia's Echo of Moscow radio reported that numerous people were detained. Russia marks the Allied victory over the Nazis every May 9 with military parades and fireworks around the country. In 2002, a bomb exploded during a Victory Day military parade in the Caspian Sea port of Kaspiisk, killing 43 people, including 12 children.


In the past week or two there've been more stories indicating Kadyrov might be successful in enticing Makhadov to hang it up. That'd take the thin cloak of legitimacy from the Bad Guys, and Basayev's been trying to make it not happen. Looks like he succeeded today.
Posted by: tipper || 05/09/2004 8:12:25 AM || Comments || Link || E-Mail|| [806 views] Top|| File under:
Caucasus Corpse Count
Rebel attacks killed four Russian soldiers and one policeman in Chechnya over the last 24 hours, an official in the Moscow-backed Chechen administration said Saturday. Rebels fired on Russian positions 15 times in the past day, killing three soldiers and wounding six, the official said, speaking on condition of anonymity. Soldiers clashed with rebels outside Yandi village in the Achkhoi-Martan district. One soldier was killed. Two rebels also died, and a third was wounded, the Chechen official said. Another clash outside the Dubai-Yurt village left four soldiers wounded. Two rebels were killed, the official said. In the Urus-Martan district, a gunmen opened fire on a Chechen policeman, wounding him. Another Chechen policeman died in an attack outside Novy Sharoi village in the Achkhoi-Martan district. Russian troops rounded up 160 people over the last 24 hours in security sweeps aimed at flushing out rebels hiding among the civilian population.
Posted by: Dan Darling || 05/09/2004 2:24:50 AM || Comments || Link || E-Mail|| [250 views] Top|| File under:
Afghanistan/South Asia
Daniel Pearl refused sedation before being murdered
Horrifying new details of how Daniel Pearl, the murdered Wall Street Journal reporter, met his death have emerged from the interrogation of new suspects by Pakistani police. Pearl knew for several hours that he was about to be killed, but resisted repeated attempts to sedate him, police now believe. He was fully aware of what was happening when the Arab extremists who took control during his final days cut his throat, according to information gleaned from Pakistani militants now in police custody. The camera operator made a mistake and missed the moment of his death, which his murderers then re-enacted, before decapitating the reporter.


Inept rat bastards can't even commit an atrocity right, no matter how much they practice...

The revelations have fuelled anger among police investigators that at least a dozen leading suspects in the kidnap and murder of the 38-year-old journalist have been arrested, but have not been charged or tried in connection with his death. Some have been accused of unrelated - and mostly lesser - offences. The three most recently captured suspects have not yet been charged, and their arrests have never been officially announced. A legal official said: "No matter what Sheikh is guilty of, if the police were forced to change their account of what happened because of newfound evidence, he might be given the benefit of the doubt on everything else, and be set free immediately." Contrary to evidence given during Omar Sheikh's trial, police now believe he may not have been present when Pearl met Sajid Jabbar, the go-between, at a Karachi restaurant. It was after the meeting that Pearl disappeared. Investigators say that senior officials in the Sindh police - the force responsible for Karachi - are "petrified" that if militants arrested in the past year were tried for their part in Pearl's murder, their earlier case against Omar Sheikh might unravel in the courts. One official close to the investigation said: "Even if these men have admitted their roles in the kidnapping and killing of Daniel Pearl, we simply cannot charge them because of its impact on that earlier case."


So hang him now, and then try him...

Police have pieced together new details of how Pearl was held in captivity for two weeks, and eventually killed, from those involved - including two who witnessed his final hours. Many of the details were unknown even to Mariane Pearl, the reporter's widow, who wrote a moving memoir about his death, A Mighty Heart. They now believe that Pearl was not forcibly abducted from the restaurant, but at first went willingly with Sajid in his car, while four other militants followed. He was driven to the house on the outskirts of Karachi where he was to be held and killed. There, four others who would guard Pearl dragged him inside at gun-point, tying his hands and blindfolding him. "Even at this point, Pearl didn't realise that he was already in trouble, and kept asking why they were behaving like this," one of those in custody told police. He was held for two weeks before he was killed but made at least one escape attempt - according to the arrested men, just three days before he was murdered. "He tried to scale the wall but couldn't do it because both his hands were tied," one told police. His captors said that Pearl had difficulty sleeping. They brought him English-language newspapers and magazines to help him pass the time and let him exercise inside the room. His efforts to converse with his captors were limited since they could speak only broken English. However, one said: "He made clear that he was a Jew and his wife a Buddhist. He used to imitate the way she prayed, and sing hymns and songs whenever he thought about her." Eventually, Saud Memon, who is believed to be al-Qaeda's chief financier in Pakistan and owned the house where Pearl was held, contacted a group of Arab extremists who took over custody and decided he would be killed. Armed with a video camera, three Arabs arrived, including Khalid Sheikh Mohammed, third-in-command of al-Qaeda - since handed over to the Americans. For the first time, police have now identified the others as Abdul Rahman and

Nasrullah

- both Kuwaiti nationals fluent in Arabic, Balochi and Persian. Authorities are still searching for them.


If they're in South Waziristan, all they have to do is turn themselves in and they're home free, right?

On the day Pearl died, two of his Pakistani guards were present:

Ali Khan

, arrested just two weeks ago, and Fazal Karim, an employee of Saud Memon. One recently told interrogators how the Arabs tried to sedate Pearl, first by injection, then by doctoring his tea. "I think he understood that he was going to be killed and refused to accept tea or to gulp pills. He even did not allow himself to be injected." One of those present told police: "When they were slaughtering him in front of me I thought it was a bad dream. I had seen the cutting of a goat or chicken many times, but had never seen a human being slaughtered in front me."


Didn't do anything to stop it, though, did you?

Karim is among those who have been arrested and jailed for other crimes: narcotics smuggling, in his case. Investigators fear that Khan will also escape prosecution for his part in Pearl's capture and death. Five others who took part in Pearl's capture or guarded him are behind bars for their part in unrelated sectarian killings, and Pakistani authorities have no plans to press charges related to Pearl. Authorities have yet to reveal publicly that they are holding three of the suspects: Khan, Naeem Bokhari and Faisal Bhatti. Last night members of Pearl's family said they wanted all those involved in the journalist's death brought to book, and urged Pakistani authorities to hasten the hearing of Omar Sheikh's appeal.


They want to get him hung, too...

In a statement to The Sunday Telegraph, Mariane Pearl and her parents-in-law, Ruth and Judea Pearl, said: "We are eager to see justice served and the truth come out. We are especially waiting to see a just conclusion of Omar Saeed Sheikh's conviction and the apprehension of all those involved."
Posted by: Dan Darling || 05/09/2004 2:12:15 AM || Comments || Link || E-Mail|| [281 views] Top|| File under:
Iraq-Jordan
Retreat From Iraq?
... American forces in Iraq cannot be defeated in standard military engagements. However, insurgents know the weak spot; the long main supply routes. If camps run short of ammo and spare parts, they must retreat toward Kuwait and hope that the Army's cash strapped logistics bureaucracy can meet the surging demand to save them from catastrophe. The Army must take five steps to prevent an embarrassing retreat: 1) Secure the main supply routes and establish emergency supply caches inside Iraq; 2) Develop plans to quickly abandon vulnerable camps in a crisis; 3) Avoid alienating the Arab world with offensive operations until the first two steps are accomplished; 4) Stop calling Iraqi insurgents thugs, terrorists, and criminals. That encourages poor treatment of all Iraqis by American soldiers and makes negotiations to end violence impossible; 5) Americans must not destroy Iraqi cities in order to save them, lest they find themselves overrun by irate Muslim laundrymen.
Posted by: tipper || 05/09/2004 02:16 || Comments || Link || E-Mail|| [251 views] Top|| File under:
Afghanistan/South Asia
Pakistan extends amnesty deadline. Again.
By now they probably have this story on a macro key...


Pakistan extended a deadline to Monday for suspected al-Qaeda fugitives hiding in a lawless tribal region near Afghanistan to accept an amnesty offer or face possible military action, an official said Saturday. The government originally gave foreign militants in the South Waziristan tribal region until Friday to turn themselves in, but none came forward. After talks Saturday with local tribal leaders, Asmatullah Gandapur, the region's top administrator, said the deadline has been extended to give more time to resolve differences over how foreigners should register with the government. He did not elaborate.


They're still discussing the shape of the table...

The latest extension came despite a claim Saturday by Brig. Mahmood Shah, chief of security for tribal regions in Pakistan's North West Frontier Province, that the government would not do so. An intelligence official in Islamabad said foreign militants — contacted through local tribal intermediaries and lawmakers — were reluctant to give details about themselves to authorities. "The foreigners do not want to be photographed. They do not want to give any details to Pakistan because they fear that such things might land in the hands of Americans," the official said. Mr. Shah reiterated that Pakistan would not turn the foreigners over to other countries if they accept the amnesty offer despite calls from the United States to kill or capture the al-Qaeda fighters still at large. He said if they did not take the amnesty, the government "will use all options, and that includes the use of force."


That may come several months from now, when they've all had a chance to get out of the country. Results will be nil.
Posted by: Dan Darling || 05/09/2004 1:58:58 AM || Comments || Link || E-Mail|| [278 views] Top|| File under:
Iraq-Jordan
US drops leaflets in An Najaf
US planes dropped leaflets on the southern city of Najaf on Saturday night urging people to choose "a democratic and peaceful Iraq" in a move aimed at further isolating renegade cleric Moqtada Sadr. "You can choose the way that leads to a new Iraq: A peaceful and democratic Iraq and an Iraq full of political freedoms and economic opportunities" said the Arabic-language leaflets. Iraqis were urged to put aside their ethnic and religious differences because doing so would lead them to a "brilliant future brimming with hope." The leaflet is signed "congratulations for a new Iraq and long live Iraq." The back of the leaflet reminded Iraqis that coalition troops will remain in Iraq to "work alongside Iraqi police and military forces to fight terrorists and to protect Iraqis and their families" after the handover of sovereignty to an interim government on June 30. Sadr has been hiding holed up in Najaf for more than a month as the US-led coalition insists he must face justice in the connection with the murder of a rival cleric in 2003 and disband his Mehdi Army militia.


I wonder if he an Arafat chat on the phone from time to time comparing stories of life in capitvity and how things might change in Abu Ghraib. May they both find out.


US troops launched a fierce offensive against Sadr's militia Thursday in Najaf and nearby Kufa, killing 41 fighters, according to the US military, and more have been killed since then. At least four civilians have also been killed, according to hospital sources in both cities.
Posted by: Mr. Davis || 05/09/2004 1:03:06 AM || Comments || Link || E-Mail|| [248 views] Top|| File under:
US troops arrest top Sadr aide
United States troops have arrested a top lieutenant to Shiite rebel cleric Sheik Moqtada al-Sadr in Baghdad, according to a member of the radical fundamentalist's movement. Sayed Amer al-Husseini, the head of Sadr's office in his stronghold of Sadr City, was detained when 20 US military vehicles drove up to Sadr's office and sealed off the area, said Sayed Kamal who works in the movement's Baghdad branch. Helicopters buzzed overhead as coalition soldiers surrounded the offices and traded fire with Sadr's Mehdi Army militia. The troops raided his office in Baghdad and arrested Husseini and four others after a gun battle in which a Sadr supporter was killed and one wounded. Sadr is bunkered down in the shrine city of Najaf as his supporters battle with the coalition in Naja, Kufa, Diwaniyah and Karbala among other places.


The cat puts some teeth in the mouse.
Posted by: Mr. Davis || 05/09/2004 12:51:54 AM || Comments || Link || E-Mail|| [256 views] Top|| File under:
Israel-Palestine
Palestinian State by 2005 Is Not Realistic: Bush
A 2005 target for a Palestinian state was unrealistic but the United States was committed to a road map for peace backed by the international community, President

George W. Bush

said in an interview published yesterday. Bush's comments in an Egyptian newspaper interview riled Palestinian leaders, who said the 2005 deadline was realistic if talks with Israel were accelerated.


"We declare a Day of Seething!™"

How the hell is it "realistic," when all the Paleos have done is boom people? They haven't done a single thing that was required of them...

Bush told the Al-Ahram daily: "I readily concede the date has slipped some. I think the timetable of 2005 is not as realistic as it was two years ago. Nevertheless, I do think we ought to push hard as fast as possible to get a state in place." Bush told the daily that it "may be hard" to achieve the 2005 target due to Israeli-Palestinian violence and the collapse of Palestinian Prime Minister Mahmoud Abbas' reformist government last year. But he added the United States was committed to the road map and he would make this clear in a letter to Palestinian Prime Minister Ahmed Qorei who replaced Abbas late last year. The road map charts reciprocal steps toward the establishment of a viable Palestinian state in the West Bank and Gaza Strip in 2005, including demands the Palestinians halt violence and Israel freeze settlement construction. But the peace plan ground into deadlock shortly after it was adopted last year due to persistent violence and noncompliance on both sides.


Did he just blame BOTH sides? That twitched the surprise meter.

This is from Arab News. I'm surprised they blamed both sides. Usually it's all the Zionists' fault for... ummm... getting their buses boomed.

Rejecting Bush's view, Palestinian President

Yasser Arafat

said the creation of a dictatorial fiefdom state by 2005 was "more than realistic", while Qorei called for stepped up peace negotiations with Israel to meet next year's deadline. "Losing time does not serve the peace process nor the stability of this region. Therefore we think 2005 leaves adequate time for serious negotiations (for a state)," Qorei told reporters in the West Bank city of Ramallah.


Sure, Qorei, step up and deliver.
Posted by: Steve White || 05/09/2004 12:20:23 AM || Comments || Link || E-Mail|| [267 views] Top|| File under:
The Chaos of the Weapons
Even the Palestinians think that perhaps they've overdone the AK-47 thing.


In April 2004 the Palestinian Human Rights Monitoring Group, directed by human rights activist Basem Eid, published a report on "The Intra'fada," or "The Chaos of The Weapons," as the Palestinians call the situation prevailing in the Palestinian Authority areas. The report describes the proliferation of firearms possession among the Palestinian public during the current Al-Aqsa Intifada, and its ramifications for Palestinian society and for the internal political situation in the PA areas
Posted by: RWV || 05/09/2004 12:27:38 AM || Comments || Link || E-Mail|| [254 views] Top|| File under:
Afghanistan/South Asia
Marine Killed in Afghanistan Attack
One U.S. Marine was killed and another injured in an overnight attack on a patrol in southern Afghanistan, the military said Saturday, in the Marines' first loss to hostile fire in Afghanistan. The Marines were fired on by militants south of Tirin Kot, in Uruzgan province, said military spokesman Lt. Col. Tucker Mansager. Spokeswoman Capt. Cindy Beam said the Marines were attacked during a patrol through Uruzgan and Kandahar provinces. She gave no further details of the clash, but said the injured Marine underwent surgery at the U.S. military base near Kandahar city for "multiple gunshot wounds to the lower extremities." She did not give further details about the soldier's condition, and neither victim was identified.

A 2,000-strong Marine force was recently deployed in Uruzgan to bolster the fight against resurgent Pakistani Taliban-led militants. It was unclear if the two were part of that force. Marines are also operating in eastern Kunar province and guard facilities including the U.S. Embassy in Kabul. The troops from the special operations-capable 22nd Marine Expeditionary Unit, based in Camp Lejeune, North Carolina, began arriving in Afghanistan in late March and have set up a new base near Tirin Kot. Mansager said the U.S.-led coalition in Afghanistan had swelled to 20,000 - up from about 11,000 late last year. Part of the increase was down to "overlap" during a routine rotation of units, he said, but declined to say how many would remain once the switch is complete.


Deepest sympathies to the family and comrades of our fallen Marine.
Posted by: Steve White || 05/09/2004 12:09:27 AM || Comments || Link || E-Mail|| [266 views] Top|| File under:
Shia riot after Pakistan mosque blast
Expands on yesterday's post...
One person was killed when angry Shia Muslims went on the rampage in Pakistan's southern city of Karachi, one day after a bomber blew himself up killing 15 Shia worshippers and wounding more than 125. Police said clashes broke out on Saturday after Shia youth tried to force shopkeepers in the central district of sprawling city to close down their businesses. "One person was killed and two others were wounded," a police official said on the condition of anonymity. He said he had no other details.
Fayyaz Qureshi, a senior police official, said more than two dozen protesters were detained for throwing stones at vehicles and shops. Earlier, police used batons and tear gas to disperse angry mourners outside the main Shia mosque in the volatile port city. "Stop killing baby ducks innocent Shia!" shouted a crowd of about 200 mourners during a funeral procession for one of the victims killed when a powerful bomb was detonated during Friday prayers in a mosque in Karachi's business district. Some of the protesters suffered minor injuries in scuffles with police, who struggled to control the crowds. Grieving relatives of at least a dozen victims buried their dead as authorities deployed paramilitary troops at Shia religious sites in the volatile port city of 14 million people. Additional police were deployed in the city amid fears of further violence.

Pakistan has seen a wave of sectarian attacks in the last year in which more than 125 people have been killed, most of them Shia. No group has claimed responsibility for the attack, but it bore the hallmarks of a sectarian attack carried out by a small group of Sunni extremists. Fayyaz Leghari, the city's police chief of investigations, said police suspected one of two mutilated bodies found could be that of the bomber. They later released a sketch of the suspect and announced a 2.5 million rupee ($43,410) reward for information about the bomber. The motive for the attack was still unknown. "We are working on three or four leads at the same time, including the involvement of militant groups," he said.


"Legume! Round up the usual suspects!"

However, he said it was premature to say whether the most violent Sunni sectarian group, Lashkar-i-Jhangvi, was behind the attack.


Ajmal Magsi

, chief of city's bomb disposal department, said the bomber may have used plastic explosives. "The bomb weighed over two kg and the suicide bomber was hiding explosives beneath his clothes".
Posted by: Mark Espinola || 05/09/2004 12:00:00 AM || Comments || Link || E-Mail|| [258 views] Top|| File under:
Iraq-Jordan
Jihadists Trigger Fighting in Basra, Iraq
(Aljazeera.net reporters wrote this. You know those champs of the jihadic mindset :)


Al-Sadr supporters have taken to the streets of Basra.


(What else is new?)


At least two Iraqis have been killed and one British soldier wounded in clashes between occupation troops and supporters of Shia leader Moqtada al-Sadr, in the southern Iraqi city of Basra. Hundreds of Mahdi Army members armed with assault rifles and rocket-propelled grenades took over several areas of Iraq's second-biggest city and set up checkpoints on the streets. Bursts of gunfire and explosions echoed through the city. The British military reported some exchanges of fire between soldiers and gunmen. Witnesses said fighters were firing at British patrols and positions in several quarters of Basra. Some streets were largely deserted and many shops closed. A British spokesman said he was aware of "disturbances" in Basra. Large crowds, including armed men, had gathered in the city centre near the headquarters of the South Oil Company, he said. Another spokesman later said the situation was unclear, but British forces were avoiding aggravating the situation. Talks were under way with local leaders to ease the tension.

Posted by: Mark Espinola || 05/09/2004 12:00:00 AM || Comments || Link || E-Mail|| [254 views] Top|| File under:
U.S.-Picked Iraqi Council Wants to Stay
An expanded Governing Council should appoint and oversee the work of a caretaker government due to take over from the U.S.-led occupation June 30, the U.S.-picked body said Saturday.
The statement by the council was the clearest sign yet of significant differences between the Iraqi administration and U.N. envoy Lakhdar Brahimi over the best way to establish a transitional government to take power June 30 until elections the following January. Brahimi, who arrived Thursday to help set up the new government, had proposed an administration with limited powers and made up of Iraqis without ties to established parties. Brhaimi's plan would eliminate key members of the 25-member council.
Several council members have privately said that the body was divided over the best way forward, pointing out that those who wished to see the council still in existence beyond June 30 represented one of several factions. Last month, Brahimi proposed dissolving the council and naming a caretaker government of "men and women known for their honesty, integrity and competence" to serve from June 30, when limited sovereignty will be restored to Iraqis, until a general election held by Jan. 31. He also suggested a prime minister, a president and two vice presidents be appointed. He suggested that the incoming government should have limited a mandate since it will only be in office for up to seven months.


Much like what the IGC was supposed to be, in fact...

Brahimi also gave the impression that a proportionate representation of major political parties in the government was not a high priority, but several Governing Council members have made clear that they don't want a weak government. "The council believes that any future government must enjoy wide popular support so it can run the nation's affairs at this crucial stage of its history," said the council statement in a thinly veiled reference to the need for representation of political parties. "It must also be efficient, honest and has political capability." Since declaring his proposals last month, Brahimi has been accused in Iraq of favoring the country's Sunni Arab minority - he is a Sunni himself - and of being too close to Washington.


That'd be a hard charge to make stick.

Politicians from Iraq's Shiite majority, like Governing Council member Ahmad Chalabi, have led criticism of Brahimi's ideas.


Too close to Washington???

Others have stressed that his role was consultative and his proposals nonbinding. "There is wide opposition to the Brahimi plan in Iraq," Chalabi's spokesman Entifadh Qanbar told reporters in New York on Friday. "The whole idea of having the U.N. or any foreign entity to appoint or lead a political process in Iraq is not acceptable," said Qanbar, He labeled Brahimi an "Arab nationalist" who once supported ousted dictator Saddam Hussein.


Which is a pretty accurate charge...

Some of this criticism is believed motivated by fears that the political careers of council members like Chalabi will end with the demise of the council. The council is widely unpopular as too closely associated with the occupation and because many of its members have no popular support to speak of.


We could always hold an election.
Posted by: Steve White || 05/09/2004 12:00:00 AM || Comments || Link || E-Mail|| [250 views] Top|| File under:
Who's in the News
73
[untagged]
Bookmark
E-Mail Me
The Classics
The O Club
Rantburg Store
The Bloids
The Never-ending Story
Thugburg
Gulf War I
The Way We Were
Bio
Merry-Go-Blog
Hair Through the Ages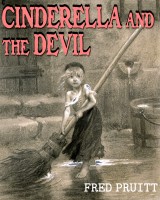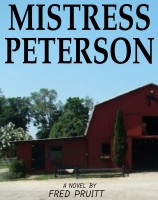 On Sale now!


A multi-volume chronology and reference guide set detailing three years of the Mexican Drug War between 2010 and 2012.

Rantburg.com and borderlandbeat.com correspondent and author Chris Covert presents his first non-fiction work detailing the drug and gang related violence in Mexico.

Chris gives us Mexican press dispatches of drug and gang war violence over three years, presented in a multi volume set intended to chronicle the death, violence and mayhem which has dominated Mexico for six years.
Click here for more information


Meet the Mods
In no particular order...


Steve White
Seafarious
Pappy
lotp
Scooter McGruder
john frum
tu3031
badanov
sherry
ryuge
GolfBravoUSMC
Bright Pebbles
trailing wife
Gloria
Fred
Besoeker
Glenmore
Frank G
3dc
Skidmark
Alaska Paul



Better than the average link...



Rantburg was assembled from recycled algorithms in the United States of America. No trees were destroyed in the production of this weblog. We did hurt some, though. Sorry.
18.232.38.214