Arabia
Saudi scholars warn against changing school books
Some 150 Saudis, including judges, university professors and a cleric with links to Muslim militants, have signed a document warning the kingdom against changing its Islam-based school curricula.


That right there kind of tells you something, doesn't it?

The warning, which was obtained by Reuters on Saturday, was signed on January 1, a day after Saudi intellectuals, clerics and prominent personalities recommended educational reforms at the end of a conference held to tackle the roots of militancy.


Those would be the Soddy intellectuals, clerics and prominent personalities without links to Muslim militants. Overt links, anyway...

The kingdom's education system has come under attack in the West for promoting hatred towards Christians and Jews. In October, Education Ministry officials began removing references they saw as encouraging militancy. Saudi Arabia, along with five other Gulf countries, also agreed last month to amend its school books to help stamp out militancy. The warning criticised the proposed changes in the curriculum as American pressure that was aimed at "taking the kingdom along the path of infidels".


"Mindless violence is as Islamic as turbans, dammit! Our traditions must be preserved!"

"Any omissions or mutilation of what was written by the Islamic scholars... contradicts the national unity the state is calling for, as this unity is based on our religious creed," the statement said. Reformists in the Magick ultra-conservative kingdom criticised the warning. "This is an attempt by hardliners who benefit from the status quo to keep their influence," said one, who declined to be named. The signatories included Sheikh Safar al-Hawali, a cleric with links to militants who reportedly encouraged some of them to surrender to the police. It named others as Nasser al-Omar, a professor at an Islamic university, and Abdullah bin Jibrin, a former religious authority. In December, a group of Saudi reformists sent a petition to Crown Prince Abdullah calling for the kingdom's absolute monarchy to become a constitutional one and for the public to have more say in affairs of state.
Posted by: Fred Pruitt || 01/03/2004 19:09 || Comments || Link || E-Mail|| [254 views] Top|| File under:
Nayef Downplays BA Security Concerns
Interior Minister Prince Nayef yesterday downplayed security concerns that prompted British Airways to cancel its Riyadh-London-Riyadh flight, saying the Kingdom had not been informed about security threats.


"Pish! Prob'ly nothing. You know how excitable those Brits are..."

"Although the channels... between (BA) and us are open, they did not tell us about anything related to planes," he said when asked whether he had information on terrorist attacks on specific planes or flights. "This concerns them only and they know their own affairs better," the minister said. British Airways yesterday canceled the flight, leaving hundreds of passengers stranded at both ends. "The London-bound Flight BA262 was canceled because of the suspension of its incoming BA Flight 263 from London to Riyadh, which was due to take off from Heathrow Airport for Riyadh Saturday," said Chris Phipps, country manager for British Airways. Phipps said BA grounded flights on the Riyadh-London-Riyadh sector because of security concerns. "We are closely working with the British government, and BA also appreciates the high security standards of the Saudi government agencies, which is evident from a fool-proof security system currently in place at the Kingdom's international airports," he said.
Posted by: Fred Pruitt || 01/03/2004 18:19 || Comments || Link || E-Mail|| [255 views] Top|| File under:
India-Pakistan
Minister for guidance from Quran to combat ever new challenges
The NWFP Senior Minister Sirajul Haq has called upon the people to take guidance from Quran to combat ever new challenges of the day.


"You don't need tech manuals. You don't need anything but the Koran..."

In his Juma Khutba at Mosque of Civil Secretariat Peshawar on Friday, he said Islam always laid foundations for exemplary welfare society based on peace and social justice wherein all citizens including minorities were given guarantee of lives, properties and honour.


And we can see how well that works in Pakland...

He regretted that new world order of super powers instead marred peace all over the world and unleashed era of human insecurity, bloodshed and deprivations.


"It's those superpowers' fault, not the Bugtis..."

Sirajul Haq deplored that invading other countries on mere excuses of pre-emptive measures and violating human rights on gross roots level were worst forms of barbarism wherein imperial forces could neither achieve its goals of human progress and prosperity nor atmosphere of durable peace, tranquility and cohesion could be maintained in any part of the world as such. He also regretted that west was trying to link acts of terrorism and sabotage with Islam and Muslims while campaign of negative propaganda has also been started through international media but facts were vice versa as he maintained, such incidents were the product of same wrong and negative policies based on self interest and prejudices.


"Islam? Involved in terrorism and sabotage? Pshaw! It's all calumny, lies put out by our enemies. We got millions of enemies..."

He also emphasized the Ummah especially the Muslim rulers not to impress of such negative propaganda and keep the world community abreast with real facts by propagating the golden and human friendly teachings and tenets of Islam through its media to create a congenial atmosphere as such. He expressed the confidence that progress and prosperity of Muslims as well as renaissance of Islam could be ensured if we performed our responsibilities as true followers in individual and collective capacities. This would also pave way for cherishing the dream of constituting a global society that guaranteed security of lives, properties and honour of all and sundry without any thinking of discrimination, he concluded.


Yeah, buddy. When the caliphate comes, everything's gonna be attar of roses...
Posted by: Fred Pruitt || 01/03/2004 19:57 || Comments || Link || E-Mail|| [267 views] Top|| File under:
MMA govt to put education system into Islamic ideology
The NWFP Chief Minister Akram Khan Durrani has said that the present elected government in the light of mandate given by the people has started a process of change. To put the education system into the Islamic ideology, a commission comprising of professors, teachers and representatives of all walks of life have been formed, he added.


Yup. That's what they need: more Islamic ideology. Maybe they can hire all those teachers from Soddy Arabia and Kuwait who won't be needed anymore...

Mr. Durrani said that the MMA government respects the teachers' community as they are playing a pivotal role for the bright future of the country. He said that they have prioritized education sector and your suggestions will be given due weight in this regard. The chief minister said that during the meeting of all chief ministers in Lahore; it was agreed upon that there would be a regular exchange of teachers and students of universities of provinces, adding these exchanges would not only provide the opportunities to get benefited from each other experiences but would also increase unity and understanding among the students. Regarding university model ordinance and the complaints of the professors and teachers of various institutions, the chief minister said that he would try to facilitate a meeting with Prime Minister to look to their genuine complaints. He said that better the inputs of the stakeholders should have been taken before shaping the university model ordinance because without taking the stakeholders on board the whole exercise would be a futile one. Referring to the achievements of the MMA government in the education sector, the chief minister said that Urdu has been declared as official language and option of Urdu has been given in the competitive examinations for rooting out the monopoly of certain groups. He further said that the educated lots of government schools are talented but they are deprived from the high posts due to English. He said that the MMA government not only started post-graduates classes in the Girls colleges but also approved a separate university for women medical college as well to provide opportunity for women to improve their skills.
Posted by: Fred Pruitt || 01/03/2004 19:50 || Comments || Link || E-Mail|| [257 views] Top|| File under:
Shootout at Jammu station
Indian police and suspected Muslim rebels have engaged in a deadly gunbattle at a crowded railway station in Indian-administered Kashmir. Police say the men killed four security officers and wounded at least 12 other people before being killed themselves.


And I, for one, am glad they're dead...

The attack on Friday came on the eve of a rare trip to Pakistan by Indian Prime Minister Atal Behari Vajpayee, who is due to attend a January 4-6 South Asian summit there. The nuclear-armed rivals have fought two of their three wars over Kashmir. "The gunfire has ended. Both the militants have been killed, but the search operations are still going on," said a senior police officer in Jammu. Hundreds of passengers were in the Jammu station at the time of the evening attack. Police surrounded the station and began evacuating it.
Posted by: Fred Pruitt || 01/03/2004 19:22 || Comments || Link || E-Mail|| [263 views] Top|| File under:
'Jaish' won't target Vajpayee
As Pakistan prepares to host the South Asian summit, one of the Kashmiri militant groups said today it will not target Prime Minister Atal Behari Vajpayee during his stay in Pakistan, NDTV reported. "He is Pakistan's guest. Our people will not touch him," said Sahrai Baba, a spokesman for Jaish-e-Mohammed (JM). Baba is hiding at an undisclosed location.


Somehow I don't think Vajpayee will be leaving his bodyguards at home, despite the reassurance...
Posted by: Fred Pruitt || 01/03/2004 19:03 || Comments || Link || E-Mail|| [308 views] Top|| File under:
India may crack down on 'rebels' in Bangladesh
Bangladesh is now under considerable pressure to either flush out alleged Indian rebels from its territory or allow Indian forces to flush them out. After Bhutan, Myanmar is now joining India to raid militant bases in its territory. Most militant outfits engaged in the northeastern Indian states have their bases in Bhutan, Myanmar and Bangladesh. But, Dhaka has always denied the existence of such bases.
Officials here said that while Bhutan flushed out militants and captured their bases in a big military offensive called Operation All Clear, it is now likely that they will use Myanmar forests and Bangladesh territory to rebuild their bases. India is now pressing Bangladesh to follow Bhutan and Myanmar. Chief of Army Staff General C Vij hinted at the joint offensive in Myanmar on Friday in Guwahati, the capital of Assam. He claimed that the Indian army was already training the Myanmarese troops for the purpose. Gen Vij's remarks came a day after Assam Chief Minister Tarun Gogoi made a strong case for a "similar Bhutan-type action" in Myanmar and Bangladesh. He even wrote to Prime Minister Atal Behari Vajpayee to take up the issue at the South Asian Association for Regional Cooperation (SAARC) summit in Islamabad. Gogoi said that there were more camps of the United Liberation Front of Assam (Ulfa) and the National Democratic Front of Boroland (NDFB) in Myanmar than in Bhutan before the Himalayan kingdom launched Operation All Clear. Gen Vij, who was talking to journalists after a two-day visit to Assam, said, "India and Myanmar have good relations and we have been training their military personnel. As such, there is a strong possibility of a joint military exercise at some stage."
Posted by: Fred Pruitt || 01/03/2004 19:01 || Comments || Link || E-Mail|| [263 views] Top|| File under:
Waziri tribe seeks more time to avail amnesty offer
Tribesmen in the South Waziristan Agency on Saturday sought time to consider an amnesty offer by the government to hand over suspected foreign and local terrorists as the political administration warned of an operation if they were not surrendered.


How the hell long has this been going on? Since October, at least...

Speaking to a grand jirga of Ahmadzai tribe, Deputy Administrator Rehmaullah Wazir told the tribesmen that stern action would be taken against all those found supporting the suspected terrorists. He said during his December 23 visit to the area, NWFP Governor Iftikhar Hussain Shah had announced an amnesty for all local and foreigners voluntarily surrendering to the government. Mr Wazir urged the Jirga to take advantage of the governor's offer. The tribesmen assured the political administration of their full support but sought some time to consider the government offer. Another grand jirga of the Ahmedzai Wazir tribe would be convened on January 8 to take a final decision in this regard.
Posted by: Fred Pruitt || 01/03/2004 18:56 || Comments || Link || E-Mail|| [266 views] Top|| File under:
US helping with Musharraf's security
Short of providing American personnel to guard him, the United States is providing every assistance to ensure greater security for President

Pervez Musharraf

following two attempts on his life in less than two weeks. According to a front-page report in the Washington Post Saturday, based on interviews with a number of South Asia experts like Teresita Schaffer and Michael Krepon and unnamed American officials, the US is also urging the Pakistani President to crack down further on Islamic terrorism groups.
The report discloses, quoting officials, that it was the United States that sent electronic jamming devices that helped foil the first attempt on Gen Musharraf by interfering with the detonation of explosives. "Since the attacks, US officials have increased intelligence sharing and other efforts to help Musharraf's security forces, although the United States is not providing bodyguards, a step taken to safeguard Afghanistan President

Hamid Karzai

. FBI officials in Pakistan are helping to investigate the attacks on Musharraf," according to the Post.


The turbans always squeal like piggies when the starched shirt brigade shows up...

The report says if the Pakistani leader was to lose his life in an attack, US military and intelligence officials believe the Pakistani army would quickly move to appoint a successor, with the most likely candidate being the army vice chief of staff, Gen. Muhammad Yousaf Khan, "viewed by US officials as pro-American and likely to continue Musharraf's prosecution of Al Qaeda." This is a view with which Ms Schaffer concurs as she is quoted as saying, "My assumption is the army will assert itself and shove the civilians into the background" if something happened to Gen Musharraf.


Wonder if Qazi's thought that far ahead?

One US official believes that the last attempt on the President was the work of Al Qaeda. The report states, "The CIA dramatically increased its funding to and intelligence-sharing with many countries after the terrorist attacks of Sept. 11, 2001, but nowhere was this joint cooperation more extensive than in Pakistan and Saudi Arabia. The CIA has urged Musharraf to take a harder approach toward extremist groups and has been routinely sharing intelligence with Pakistan's security services about terrorist movements into the country," experts said.
Posted by: Fred Pruitt || 01/03/2004 18:52 || Comments || Link || E-Mail|| [257 views] Top|| File under:
Pakistan arrests six for Perv attacks
Pakistani security forces have arrested six Islamic militants in connection with last month's twin suicide bombing attacks aimed at President

Pervez Musharraf

, intelligence officials said. The men belonged to Jaish-e-Mohammed, an Islamic militant group that renamed itself Khudam-e-Islam after being outlawed by Musharraf in 2002. The group also has close ties with the former Taliban rulers of neighbouring Afghanistan and is fighting Indian rule in the disputed Kashmir region.


No names. And Perv hasn't had Masood Azhar picked up and hung by his thumbs yet...


More, from Pak Daily Times...
Law enforcement agencies on Saturday arrested six men from two banned militant outfits from a mosque in Chauburji in connection with the latest assassination attempts on President Pervez Musharraf. Sources said the six men belonged to Jaish Mohammad that renamed itself Khudam ul Islam and the Sipah-e-Sahaba, which renamed itself Milat-e-Islamia after the ban. They were hiding in Al Hilal mosque, once head office of Harkatul Jihad Islami. Sources said Qari Iqbal, who was imam at the mosque, was among the detained persons. They were operating under instructions from outlawed Lashkar-e-Jhangvi militant Malik Ishaq, sources said and added two other suspected militants from Lashkar-e-Taiba were arrested from Rasool Nagar, Gujranwala.


That's Jaish, Sipah, HIJI, Jhangvi, and Lashkar-e-Taiba, all implicated one way or another, plus a holy man to boot...
Posted by: Fred Pruitt || 01/03/2004 18:13 || Comments || Link || E-Mail|| [955 views] Top|| File under:
Iraq
Kuwaiti POW remains in Iraq identified
The remains of eight more Kuwaiti prisoners found in a mass grave in Iraq have been identified. Kuwait's official KUNA news agency reported on Saturday that the remains were identified through DNA testing. It said the eight men had been taken prisoner during Iraq's 1990-91 occupation of Kuwait. The announcement means that 53 POWs, including two Lebanese, a Saudi and an Egyptian whose remains were found in mass graves in Iraq following the US-led overthrow of Saddam Hussein's regime in April, have now been identified. Kuwait says thousands of its citizens and other nationals were taken prisoner after Saddam's forces invaded in August 1990 and occupied the Gulf state for seven months, but 605 of them remained unaccounted for following the 1991 Gulf war. Apart from Kuwaiti nationals, these included 14 Saudis, five Egyptians, five Iranians, four Syrians, three Lebanese, one Bahraini, one Omani and one Indian, according to the Kuwaiti authorities.
Posted by: Fred Pruitt || 01/03/2004 19:24 || Comments || Link || E-Mail|| [259 views] Top|| File under:
US troops arrest 128 suspects in Iraq
The US military has arrested 128 suspects and seized large quantities of arms and explosives during 24 hours of raids across western Iraq. The suspects were netted in operations on Friday local time by three divisions across the vast Anbar province, which stretches from near Baghdad to the borders with Syria and Jordan. The 82nd Airborne Division conducted 151 patrols and carried out searches in the area, arresting 78 suspects and preventing 105 people from entering illegally through the Syrian frontier, it said. In searches by paratroopers in the towns of Mahmudiyah, Iskandriyah and the insurgency-hit Fallujah, 45 people were arrested, including 12 "targeted individuals", it said. US soldiers also recovered a large haul of weapons, including 23 kilograms of TNT explosives, 41 rocket-propelled grenade rounds, machine guns and bomb-making equipment. Insurgents shot down a US helicopter in Fallujah on Friday local time, killing one soldier and injuring another. The aircraft had been providing support to raids in the area on merchants' premises. In the city of Ramadi, 100 kilometres west of Baghdad, troops also captured five suspects and recovered small arms and communication equipment.
Posted by: Fred Pruitt || 01/03/2004 18:09 || Comments || Link || E-Mail|| [260 views] Top|| File under:
Southeast Asia
Court rejects appeal by Bali bomber's accomplice
A convicted accomplice of one of the key Bali bombers has lost his appeal against a 12 year jail term and instead had his sentence extended.Court officials say the man known as Hernianto has had three years added to his original sentence.


"And three to grow on. Bitch."

Hernianto was jailed for providing hiding and meeting places for the key Bali bomber, Ali Ghufron, alias Mukhlas. The Bali High Court says Hernianto had three years added to his sentence because of the important role he played as a facilitator of the bombers.
Posted by: Fred Pruitt || 01/03/2004 18:11 || Comments || Link || E-Mail|| [259 views] Top|| File under:
Africa: West
Nigeria Says It Has Put Down Islamic Sect
Nigeria declared Saturday it had put down an armed uprising by an Islamic movement seeking to create a Muslim state in Africa's most populous nation, after running battles that killed at least eight people.


That's all? They bump off more than that in a good riot...

Two police officers and at least six of the militants died in five days of clashes in three towns in predominantly Islamic Yobe state, including the capital, Damaturu, said Ibrahim Jirigi, a state government spokesman. Details of the fighting in the remote northeastern region had been difficult to obtain. The uprising, by a largely university-based Nigerian student group preaching Islamic revolution, stood as one of the most concerted offensives in three years of Christian-Muslim violence since Yobe and 11 other northern states began instituting Islamic law, or Shariah. The battles sent scores of families fleeing the targeted communities of Geidam and Kanamma, and disrupted markets and farming,

Aminu Musa

, a trader, told The Associated Press. "We had always lived in peace there as Muslims until this group came with their violence," Musa said.


"Except for when they tried to bring in those brazen hussies for the beauty contest, of course..."

Musa, who spoke by telephone from the state capital, escaped Kanamma earlier in the week as security forces gathered strength against the militant group. Jirigi identified the group as Al Sunna Wal Jamma, Arabic for "followers of Mohammed's teachings." The group for the past two years has campaigned for an Islamic state and publicly criticized officials it saw as lax in implementing Islamic law. The attacks mark the first time the movement has been known to take up arms. Violence started Tuesday, when roughly 200 militants attacked two police stations in Geidam and Kanamma, killing a policeman, Jirigi said.


Roughly 200 militants... And roughly six deaders... That's roughly 194 that are still breathing in and out...

The attackers targeted police stations and took their weapons, chiefly AK-47 assault rifles, which they then used against security forces, Yobe state Police Chief Joseph Apapa told reporters Friday. Some members retreated to a primary school in Kanamma, where they hoisted a flag bearing the word "Afghanistan."


Guess they lost track of where they were...

Fighting surged again on New Year's Eve, when Nigeria's government sent riot police reinforcements from outside Yobe state. As some civilians fled, one band of Al Sunna Wal Jamma fighters retreated to Damaturu, where they looted and burned a police station and a local government office. Militants there killed a police inspector "and engaged the police in a two-hour gunbattle," Jirigi said. That group fled to neighboring Borno state, taking one police officer with them. Army troops ambushed that faction and freed the captive officer, Jirigi said.


Did they kill any Bad Guys? Maybe a few wounds?

Another band of militants fled to the border with Niger. Niger security forces stopped the fighters there, killing three of the militants. Nigeria police spokesman Chris Olakpe said Saturday that police and soldiers had brought the remote northeast region under control. Olakpe declined to give further details.
In Damaturu, police and government officials said the primary school was back in the hands of security forces. "The only people left there now are about 100 women and children, family members of the militants being taken care by the army," Jirigi said. Police and the army searched on Saturday for militants who escaped in the fighting. "We want to make sure they're completely routed," said a police official.
Posted by: Fred Pruitt || 01/03/2004 19:32 || Comments || Link || E-Mail|| [301 views] Top|| File under:
#1 There is as a group called Al Sunna Wal Jamma in Australia, lead by Sheikh Omran. No connection, i'm sure.
Posted by: Paul Moloney || 01/04/2004 19:43 Comments || Top||
Africa: North
Prodi chats up Muammar
Romano Prodi, President of the European Union Commission made a phone call to Il Duce the Leader of the Revolution, head of the Council of the Arab Maghreb Union presidency in which he congratulated him for the courageous and brave step taken by the Great Jamahiriya to abandon the programmes and equipments of the production of internationally-banned weapons. From his side the Leader of the Revolution congratulated Romano Prodi who emerged safely from the latest threats. They discussed during the phone call the future of Libyan-European Union relations in which Prodi expressed the readiness of the union to advance the co-operation of the Great Jamahiriya's line for progress, development and prosperity in all fields and affirmed the willingness of the European Union to move with the Great Jamahiriya's plan to solve the immigration to Europe problem by settling those who are trying to immigrate from their countries of origin and providing them with all necessary resources and also supporting projects to link the Great Jamahiriya to the neighbouring countries with rail and road. The phone call also affirmed working together to support peace and stability in the Mediterranean as the Great Jamahiriya is a pioneering country in the region, and also advancing relations between the European Union and the African Union for the mutual interest of the two continents.


JANA really needs some NKors to spice up their stuff. This makes the minutes of the Soviet Communist Party Central Committee look spicy...
Posted by: Fred Pruitt || 01/03/2004 19:19 || Comments || Link || E-Mail|| [263 views] Top|| File under:
Caucasus
Georgia poised to elect 'rose revolution' hero
The Caucasus republic of Georgia, scene of a dramatic "rose revolution" six weeks ago which ousted veteran leader Eduard Shevardnadze, was preparing on Saturday to elect the fiery US-educated lawyer who led the popular revolt as its new president. Mikhail Saakashvili is running in a field of six in Sunday's presidential election but the 36-year-old, riding high on a wave of hope that he can turn the impoverished former Soviet republic around, is seen as a certainty to win.


Which means either that they like or that the fix is in...

Once in office, he is expected to bring the country, which lies on the route of a strategic multi-million-dollar (-euro) oil pipeline from the Caspian Sea to international markets, closer to the West, a move that could antagonise neighbouring Russia which wants to keep Georgia in its orbit. He has also promised to make up for what he has called a "lost decade" under Shevardnadze when the once-affluent republic slipped into a quagmire of poverty, corruption and chaos.


That happens when His Excellency's cronies grab all the dough...

Saakashvili, who has a Dutch wife, was educated at Columbia University in the US before becoming Justice minister in Shevardnadze's government.
Posted by: Fred Pruitt || 01/03/2004 19:12 || Comments || Link || E-Mail|| [259 views] Top|| File under:
Africa: North
US delays lifting sanctions on Libya
The United States said Friday it would not be hurried into lifting sanctions on Libya despite a reminder from the country's prime minister that millions of dollars in compensation for families of the victims of the Lockerbie bombing are at stake. The State Department said US sanctions on Libya would not be lifted until Tripoli meets the requirements for their removal and not before. "As far as the subject of lifting sanctions goes, our focus is on Libyan actions and Libyan performance," deputy spokesman Adam Ereli told reporters. "We've made it clear that as Libya moves forward in fulfilling its commitments to divorce itself from any connection to terrorism and to abjure and dismantle its WMD programs, we would be willing to discuss bilateral relations," he said. "But it hasn't gotten beyond that at this point," Ereli said.


"In other words, don't rush us."

The comments came in response to questions about remarks by Libyan Prime Minister Shukri Ghanim in an interview with the New York Times in which he recalled the terms of a compensation agreement with the Lockerbie victims' families. Ghanim told the paper that a decision on the sanctions was an "internal matter" for the United States, but that it should be aware of deadlines and their consequences.
Posted by: Fred Pruitt || 01/03/2004 18:41 || Comments || Link || E-Mail|| [260 views] Top|| File under:
Africa: East
SLM Accuses Sudan Army of Killing Civilians
Rebels in western Sudan yesterday accused government forces of massacring civilians in a village in the remote Darfur region where they also claimed to have captured a town, killing 200 soldiers. The Sudan Liberation Movement said government forces on Friday killed 200 civilians, including children and elderly people, in an attack on Sorra village, and called for urgent help for thousands of people uprooted by the fighting. "I'm calling the international community to investigate this genocide immediately, and the very, very terrible humanitarian situation," SLM chairman Abdel-Wahid Muhammad Ahmed Al-Nur said.


Expect to be ignored. Despte its political correctitude, the International Community™ regards it as wog-on-wog violence. They only defend black people against white people, sorry.

He said about 4,000 villagers had been forced to flee into the wilderness around another six villages near Sorra for fear of attack, joining hundreds of thousands of people uprooted by fighting in western Sudan this year. "People are living as if they are animals in the mountains and valleys. Nobody has sent anything to them," he told Reuters by telephone from western Sudan. SLM Secretary-General Minni Arcuo Minnawi also told Reuters by satellite telephone the SLM had captured the town of Sherya, 70 km east of Nyala, the capital of southern Darfur. Government officials were not immediately available for comment. SLM forces had killed about 200 soldiers in the two-hour battle for the town, Minnawi said. "The situation is quiet. It's under our control," he said. Sixteen rebels had been killed in the fighting, he added.


They sure do mow down the gummint guys in consistently large numbers...
Posted by: Fred Pruitt || 01/03/2004 18:35 || Comments || Link || E-Mail|| [260 views] Top|| File under:
Africa: North
US Unhappy About El-Baradei Rushing to Libya
US Secretary of State

Colin Powell

has called the head of the International Atomic Energy Agency in a bid to soothe tensions between Washington and the UN agency over Libya, diplomats said here yesterday. "Secretary Powell has called (IAEA chief Mohamed) ElBaradei. They have spoken," a Western diplomat said.


"Lookee here, Mohamed: BACK OFF!"

"Everyone is making an effort to be more civil. It is in everybody's interest to ratchet the rhetoric down a notch," he said. Another source said the conversation between El-Baradei and Powell, which took place this week, was "a constructive discussion with regard to El-Baradei's trip" to Libya. "They were trying to make sure they understand each other's positions." Tension has arisen between Washington and El-Baradei since IAEA staff began inspecting Libyan nuclear sites last weekend, just eight days after Libyan leader Muammar Qaddafi renounced weapons of mass destruction.


He didn't renounce them to Mohamed, did he? And if he goes back on his word, it's not Mohamed who's going to thump him. Quite the opposite, in fact.
Posted by: Fred Pruitt || 01/03/2004 18:28 || Comments || Link || E-Mail|| [266 views] Top|| File under:
Tourist Plane Crash Kills 148
A charter plane taking French holidaymakers home from the Egyptian resort of Sharm El-Sheikh crashed into the Red Sea yesterday, killing all 135 passengers and 13 crew. The Egyptian military sent helicopters and small patrol boats into the area where the Boeing 737 jet went down a little before 5 a.m., but the emergency teams found only bodies and body parts amid floating debris including suitcases. French Deputy Transportation Minister Dominique Bussereau told reporters at Charles de Gaulle Airport outside Paris that the pilot of Flash Airlines Flight FSH604 detected problems shortly after takeoff and tried to turn back. Egyptian Foreign Minister Ahmed Maher said the crash "is not related to any terrorist act" and the Civil Aviation Ministry called it an "accident" apparently caused by a mechanical problem.


Gotta work on that maintenance. God doesn't really take care of it.

France said it was sending junior foreign minister Renaud Muselier to Cairo to coordinate investigations with the Egyptian authorities.
Posted by: Fred Pruitt || 01/03/2004 18:23 || Comments || Link || E-Mail|| [266 views] Top|| File under:
Caribbean
One dead, seven wounded in Haiti in rebel attack
One person has been killed and seven others wounded on Friday in a firefight between government opponents and Haitian police. The fatality occurred when a man was shot by police during a firefight with members of the anti-government Artibonite Revolutionary Resistance Front, witnesses said. All seven of the injured were also anti-government rebels witnesses said. The rebels, once close to President Jean Bertrand Aristide, have turned against him after the assassination of their leader, Amiot Metayer, in September and now seek Aristide's ouster.


"Yeah! Beat it, Jean Berty! We don't like you no more!"

Haiti has been rocked by violence since celebrations earlier this week to mark the 200 years of Haitian independence from France.
Posted by: Fred Pruitt || 01/03/2004 18:16 || Comments || Link || E-Mail|| [254 views] Top|| File under:
Latin America
Senior Colombian rebel commander seized in Ecuador
A senior commander of Colombia's Marxist rebel army FARC has been arrested in a hospital in the capital of neighbouring Ecuador, the highest ranked member of the rebel army ever to be captured. Simon Trinidad, a commander of the Marxist-inspired Revolutionary Armed Forces of Colombia, known by its Spanish acronym FARC, was arrested by Colombian and Ecuadorean authorities on Friday while he was being treated in Quito for a flesh-eating insect-borne disease.


Mmmmm... Sounds painful. I certainly hope it is...

"It was a joint operation between the Colombian and Ecuadorean authorities, we had been tracking him for months and he arrived at a health centre, apparently sick, and we captured him," a Colombian police commander said. Ecuadorean and Colombian officials said Trinidad, who had an $US820,000 reward on his head, would be flown to the Colombian capital, Bogota, on Saturday. The capture of Trinidad, a former negotiator in failed talks with the government, is a huge boost for the military, which has been criticized for failing to capture or kill senior rebel leaders. President Alvaro Uribe, a close US ally, has boosted military spending and launched an offensive against rebels fighting in the country's four-decade war. While statistics show Colombia has become slightly less violent during his government and the rebels have been pushed back, the armed forces had delivered few major blows against the Marxist insurgency. While the well-spoken 53-year-old Trinidad is not a member of the FARC's seven-strong ruling secretariat, he is the most senior member of Latin America's largest rebel army ever to be captured.
Posted by: Fred Pruitt || 01/03/2004 18:06 || Comments || Link || E-Mail|| [266 views] Top|| File under:
Who's in the News
22
[untagged]
Bookmark
E-Mail Me
The Classics
The O Club
Rantburg Store
The Bloids
The Never-ending Story
Thugburg
Gulf War I
The Way We Were
Bio
Merry-Go-Blog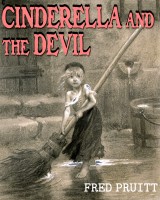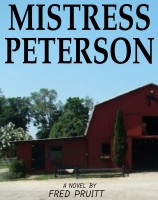 On Sale now!


A multi-volume chronology and reference guide set detailing three years of the Mexican Drug War between 2010 and 2012.

Rantburg.com and borderlandbeat.com correspondent and author Chris Covert presents his first non-fiction work detailing the drug and gang related violence in Mexico.

Chris gives us Mexican press dispatches of drug and gang war violence over three years, presented in a multi volume set intended to chronicle the death, violence and mayhem which has dominated Mexico for six years.
Click here for more information


Meet the Mods
In no particular order...


Steve White
Seafarious
Pappy
lotp
Scooter McGruder
john frum
tu3031
badanov
sherry
ryuge
GolfBravoUSMC
Bright Pebbles
trailing wife
Gloria
Fred
Besoeker
Glenmore
Frank G
3dc
Skidmark
Alaska Paul



Better than the average link...



Rantburg was assembled from recycled algorithms in the United States of America. No trees were destroyed in the production of this weblog. We did hurt some, though. Sorry.
18.234.255.5