Life in Shooterland...
Shooter Boy wants $10 million to knock off with the killing. He's also full of himself — or something:
But, according to police sources, the gunman was furious because he claims that phone operators had snubbed several of his earlier calls when he phoned the Montgomery Police Headquarters in Rockville, Maryland, where the investigation is being co-ordinated. His letter even mentions some of the phone operators by name, saying they had hung up on him because they were "incompetent". It warns that because of their actions: "Five people had to die."

At least one operator told investigators she remembers the call but did not realise its significance at the time. A police source described the caller as "extremely angry," using phrases like "Just shut up and listen," or "Hear me out," and "I'm in charge."

Both the phone call and the letter also used the phrase "I am God" - first found on a Tarot card at the scene of an earlier shooting of a teenage boy.
He wants ten million bucks, he's in charge, and he's God. He's a full-fledged nutbag who should be in a rubber room, wearing a jacket with extra long sleeves. If he doesn't eventually eat a bullet, either on his own initiative or having it force-fed, I want my tax dollars back.
In a chilling postscript, the gunman made a threat to include children in his next round of victims, saying: "Your children are not safe anywhere at any time." The letter, on lined paper, contained a number of spelling and grammatical mistakes, along with broken sentences.
But I'd wager he's not a furriner — probably a high-school dropout. Ten million bucks buys a purty nice cee-ment pond...
Posted by: Fred Pruitt || 10/23/2002 10:20 am || Comments || Link || E-Mail|| [336 views] Top|| File under:
Men Take Moscow Audience Hostage
Armed men entered a crowded Moscow theater Wednesday and took the audience hostage, the Federal Security Service said. The rare takeover in the Russian capital put police and security forces on high alert. The Interfax news agency said one of its reporters was inside the theater at the time of the raid. She told them by telephone that the armed men fired into the air and would not let the audience leave. Interfax said its reporter believed there were about 20 men in the group. Interfax said some children had been allowed to leave the theater. Russia media reported about 700 people were inside the theater. The report could not be immediately confirmed. An AP reporter saw two ambulances, but it was unclear what connection they had with events in the theater.


Maybe anticipation? Maybe prudence? Maybe expecting something terrible to happen even while they're hoping it doesn't? It doesn't take much sense to be an AP reporter, does it?


Police units and an Alpha special forces unit went to the scene and sealed off the area in the freezing, wet weather. The Federal Security Service, the successor to the Soviet KGB, and the Interior Ministry put plan "Thunderstorm" into effect, which required all officers to report to their units. Russian President Vladimir Putin was immediately told of the hostage taking, Interfax reported. Mosow Mayor Yuri Luzhkov went to the theater.
If it's Chechens — or some other flavor of al-Qaeda — they might very well plan on killing everyone in sight. That'd be the Russian equivalent of the Bali bombing.

FOLLOWUP:
Reuters adds the kicker:
Muslim members of the audience attending the production of "North-East" were also allowed to leave, Interfax said. Police said they had as yet received no demands from the gunmen.
More from Gazeta.ru:
The Kavkaz.org web – an official information body of Chechen insurgents reported that the hostage taking was conducted by a group of 40 Chechen rebels, headed by certain Movsar Barayev. The web site said that the team of hostage takers includes 40 Chechen fighters' widows. All hostage takers wear bombs on their bodies and their commander Barayev has announced that they were suicides. They forwarded a demand to stop the war in Chechnya and to immediately start withdrawal of Russian troops from the country. Barayev claimed that Chechen fighters had come to Moscow "not to survive, but to die."
If you don't believe this is coordinated as part of a world-wide series of attacks, maybe you can loan me a few bucks? I'll pay you back next time the Tooth Fairy comes to visit me...
And more, from the Guardian:
A woman who made her way out of the theater said in an interview on Russia's NTV television that men wearing camouflage went on stage, fired in the air and said: ``Don't you understand what's going on? We are Chechens. We are not hiding it.''

ITAR-Tass reported the men were laying mines inside the theater. The report was based on a spectator who called the police emergency number, but it could not be verified.

TV6 television news quoted theater-goers as saying the attackers said they had mines on their bodies and would blow themselves up if Russian security forces tried to storm the building.
Laying mines... Doesn't sound like they expect to get out. I don't think they intend for the hostages to get out, either. 700 deaders isn't WTC size, but it outdoes the Bali bombers in sheer numbers. Wonder if Russia's reconsidered its opposition to the wording of the Iraq resolution yet?

Followup 11 p.m.
The Russian authorities have begun negotiations with Chechen rebels who have seized a Moscow theatre and are holding hundreds of people hostage. Heavily-armed Russian elite troops are surrounding the building, but the security forces have said they will not attempt to intervene for now.


Chechen spokesman has issued a pious denunciation of taking civilians hostage. He hasn't told the Bad Guys to come out with their hands up...
Posted by: Fred Pruitt || 10/23/2002 10:09 pm || Comments || Link || E-Mail|| [774 views] Top|| File under:
Life in Shooterland... Part deux...
4.15 p.m. (EST)
Phone tip sez there's a story that someone in a white box truck pointed a gun at a school bus in I-270, running from Washington to Frederick, MD. That part of 270's shut down — yes, it is rush hour...

7.30 p.m. update...
FBI is executing search warrants in several places across the country. FoxNews showed footage of a search in Tacoma, Washington — which is not the same as Takoma Park, in Monkey County — where the Feds were reportedly looking for a body in the backyard. The news said it was a consensual search, conducted with metal detectors and chainsaws... Tacoma news conference in 15 minutes... Picking up shell casings, took a tree stump away, presumably used as a target... Interested in a former Fort Lewis soldier... News conference was put off... If they have anything to tell us, they will...


I'm confused... But interested... The body in the backyard was a rumor, nothing to it...



8.00 p.m.
Montgomery County sez they don't expect any arrests to come from this... Other search warrants to be executed in other places... The stump will be flown to Rockville, to the ATF ballistics lab... Chief Moose is expected to have something to say tonite... The FBI brief in Tacoma was singularly uninformative... FoxNews interviewed one of the neighbors, whose contribution seemed to be how funny his haircut was... I think he said something, but I was so busy laughing at him I didn't hear it.

9 p.m.
The house is a former home of a former Fort Lewis soldier. Feds have asked for cooperation from Fort Lewis brass... Looking into Vietnam-era lore on weapons, sniping, and tarot cards... The fellow's described as an American of Hispanic extraction... Local stations are reporting that's who the sniper is... Brian Wilson's copy is up on FoxNews.com... Sheppard Smith mentioned they're now talking about plural shooters, and that the coppers are going to be excavating someplace in Alabama...


Looks like it might be breaking...



9.45 p.m.
Trying to serve warrants in Alabama, more in Tacoma, and more in greater Washington area... Got another car to look for, too, a Chevy Caprice, maybe with Jersey plates... There's a list of suspects... Press conference to come at 10.45 with Chief Moose... Search warrant being served in Marion, Alabama, near Montgomery...

10.45 p.m.
FoxNews says the Alabama location is known as a militia groups training area... A place called "Campground Zero"... Lee Malvo (Malveaux?) and John Mohammad, aka John Allen Williams, are the suspects... Both are tied to blue or burgundy Chevy Caprice, New Jersey license number NDA-21Z... Described as "persons of interest"... One address of John Mohammad is in Clinton, Maryland. Previous residence was in Washington — Tacoma, I'd guess. Clinton is in Prince George's County... John Mohammad's around 42 years old, Malvo is in his 20s... Authorities seem to think Mohammad's of more interest than Malvo... Camp Zero's a legit operation, located south of Fort Rucker...


Seems like there is a turban involved, of some sort...



11.15 p.m.
Willams/Mohammad was stationed at Fort Lewis, in an engineer unit, lived near but not in the house that was searched, around 1995... Malvo is a 17-year-old Jamaican, may be Mohammad's stepson... Also looking for a stolen white Chevy Celebrity... considered armed and dangerous...


It's a family affair...



11.45 p.m.
Chief Moose: Federal arrest warrant's been issued for Mohammad... Not related to the shootings being investigated... Believed to have information pertaining... Should be considered armed and dangerous... Do not assume that Mohammad is involved in the shootings.

7.45 a.m. 10-24-02
Caught the guys sleeping in the car, off I-70. Rumor has it the gun's in the car...
Posted by: Fred Pruitt || 10/23/2002 07:18 am || Comments || Link || E-Mail|| [283 views] Top|| File under:
Afghanistan
Amanullah Khan asks Karzai to dump Ismail Khan...
BBC.co.uk
A key faction in western Afghanistan has called on President Hamid Karzai to act on his promise to end the rule of the gun in the country and to replace the governor of Herat province, Ismael Khan. The call by supporters of a regional leader, Commander Amanullah Khan follows recent fighting around Kalantar between the two sides. The fighting has now died down but a spokesman for Commander Amanullah says civilians feel threatened by the prospect of further attacks by forces loyal to Ismael Khan.


No doubt they do. They always feel threatened when somebody fights back...


Ismael Khan says he deployed forces at the request of regional elders who had complained of looting.


Oh, they're Pashtuns, are they?


Sources close to Commander Amanullah say the fighting began when his men tried to set up a checkpoint on a key road linking Herat to Iran.


They set up the checkpoints, stop the cars, buses and trucks, and loot them...


The BBC Kabul correspondent says Commander Amanullah is identified with local Pashtuns who live close to the Iranian border. She says the Pashtuns believe Ismael Khan is using ethnic differences to increase his power.


We know Pashtuns would never do anything that merited a crackdown...
Posted by: Fred Pruitt || 10/23/2002 06:31 pm || Comments || Link || E-Mail|| [291 views] Top|| File under:
Axis of Evil
Your Time Is Running Out, US Warns UN
Source: TheTelegraph (UK)
America expressed growing impatience with the League of Nations United Nations last night, saying the drawn-out negotiations on a new Security Council resolution on Iraq could not last indefinitely.


That's the whole idea...


Hours after Russia dismissed America's latest compromise proposal as "unacceptable", Ari Fleischer, the White House spokesman, said: "It's coming down to the end. The United Nations does not have forever."


When it comes to the end, the UN should end, too. It's an idea whose time has gone...


Mr Fleischer said America was committed to working through the UN, but his comments were a veiled threat that Washington would act alone against Iraq if the UN did not take tough action to deal with Baghdad's weapons of mass destruction. America has substantially diluted its original proposals for UN weapons inspectors to be given sweeping new powers, and has backed away from seeking explicit authorisation for military action if Iraq fails to comply. President George W Bush sounded a more conciliatory note this week, saying Iraq could be disarmed peacefully. If Saddam Hussein complied with all UN resolutions, he said, "that in itself would signal that the regime has changed". But despite the concessions, America has yet to secure an agreement among the five permanent members of the UN Security Council. Yesterday, a senior Kremlin official was quoted as saying the new draft "insignificantly differs on the most crucial points from earlier US-British proposals which were unacceptable to Russia and other permanent members of the UN Security Council".


The Bushies tried to be conciliatory — it got them nothing. Ignore them, move on, and let Kofi and Yasser get together to try and figure how to get us to call again. And the next time anybody needs our support, we can talk about it. For years...
Posted by: Fred Pruitt || 10/23/2002 10:20 am || Comments || Link || E-Mail|| [282 views] Top|| File under:
US plans for Iraq a return to cowboy era: Iran
Iran's defence minister lambasted as "backward" US proposals to set up an interim military government in neighbouring Iraq. "This strategy is more backward than classic colonialism and is a return to the era of cowboys," Rear Admiral Ali Shamkhani said Wednesday.
See below... Huh huh! He said "cowboy"!
He was speaking during talks with visiting Algerian armed forces joint chief of staff, Lieutenant General Mohammad al-Imari. "Appointing a military general in Iraq, shows the United States' lack of knowledge about the Iraqi domestic situation and the sensitive conditions in the Middle East," Shamkhani was quoted as saying.


And Shamkhani seems to lack knowledge about the Merkin domestic situation and the sensitive conditions in the United States; to whit, we don't give a Forward Area Refuelling Terminal about their sensibilities and we're tired of screwing around with them...


"Iraqi people are the most decent and competent ones" to decide their own destiny, he said, adding "any foreign interference in deciding Iraqi people's future is inappropriate and unacceptable".


That's how they got Sammy. Mighty damn' decent and competent of them...


Shamkhani also said any suggestion that Iran would provide military assistance to the US was a "joke of the year".


Har har har! G'bye, ayatollahs! Hyuck! Hyuck!


"We will not cooperate with Americans in any military operation," he said.


"We'd rather be hung with our own turbans than to do that!"
Posted by: Fred Pruitt || 10/23/2002 12:47 pm || Comments || Link || E-Mail|| [295 views] Top|| File under:
Europe
Explosives Belt Reported In Italy Terrorism Case
Steve sent me this one a couple days ago... Just goes to show how far behind I am...
Source: Baltimore Sun
Police found an explosives belt at the home of three Egyptians arrested this month on suspicion they were plotting an attack on an American military cemetery near Rome. The ANSA news agency, quoting unidentified sources, said investigators discovered the leather belt during a second search of the apartment in Anzio, 35 miles south of Rome along the coast. U.S. officials who were briefed on the Oct. 4 arrests confirmed news reports that Italian police had said they discovered more than 4 pounds of TNT, as well as a map highlighting the Nettuno cemetery, during a raid on the apartment.
These are the goobers who wanted to blow up in the American cemetary at Anzio...
Posted by: Fred Pruitt || 10/23/2002 11:40 am || Comments || Link || E-Mail|| [376 views] Top|| File under:
''It was just religious duty, Mike...''
A Moroccan man accused of providing logistical support to the Sept. 11 hijackers told a court yesterday that he and other members of the alleged Hamburg terror cell trained in al-Qaida camps in Afghanistan, but he said the training was for religious purposes.


Being infidels, it's beyond our comprehension how training with explosives serves religious purposes...


Mounir Motassadeq is the first person accused of direct involvement in the Sept. 11 attacks on the World Trade Center and the Pentagon to go on trial anywhere. He is charged with aiding and abetting in the killing of more than 3,000 people, but he said he knew nothing of plans for the attacks.


"Nope. Nope. Not me. I'm pure as the driven snow, innocent as a babe... Hey! Get away from my detonator!"


Motassadeq, a 28-year-old electrical engineering student, testified for four hours on the opening day of his trial. Motassadeq's attorneys had previously denied that he had attended al-Qaida camps, but Motassadeq said in court that he had spent a month in a camp outside Kandahar in July 2000.
"Nope. Nope. Wudn't there. I was... ummm... someplace else..."
"We have your credit card receipts. We have your used airline tickets. We have your stamped passport. We have pictures..."
"Oh! You mean there!... Well, yeah, I was there, but I dint do nuttin'..."
He said Mohamed Atta gave him detailed instructions on how to reach Afghanistan. He acknowledged that many of the other men accused of belonging to the cell - alleged pilots Marwan Al-Shehhi and Ziad Jarrah and supporters Ramzi Bin al-shibh and Zakariya Essabar - went to camps in Afghanistan. He said he met Essabar outside the Kandahar camp nearly every day for prayers.


They say he could pray a bullet through a man-size target at 600 yards...


Motassadeq said he did not learn the camp was financed by Osama bin Laden until after he arrived there. He said he never saw bin Laden but was told by others that bin Laden visited regularly, sometimes staying overnight nearby. Motassadeq said the men from Hamburg never discussed becoming suicide bombers, which he said would be a violation of his faith. He said training in the camps was an end in itself, a fulfillment of religious duty.


"No, no! It's against my religion for me to blow up. There are other guys who do that..."


Motassadeq stressed several times that he was not asked by anybody to join the jihad when he left the camp after a month. "Nobody gave me any orders," he said.


Yeah. Guess he was a reject. Let him sit in jug for about 40 years feeling rejected. That'll make the rest of the world a safer place...
Posted by: Fred Pruitt || 10/23/2002 11:51 am || Comments || Link || E-Mail|| [282 views] Top|| File under:
Home Front
Agents Meet Aeroflot Plane at JFK
Federal agents met an airliner from Moscow at Kennedy Airport on Wednesday after receiving a tip that it may have radioactive material on board. A law enforcement official, speaking on condition of anonymity, told The Associated Press that the Aeroflot plane was ordered to keep its distance from the passenger terminals. ``They had advance information of possible radioactive materials for us to be looking at this flight,'' the official said. Investigators were allowing the plane's 176 passengers off the flight in small groups. ``The only thing I can tell you is that it's because we're intending to interview one of the passengers on the plane,'' FBI spokesman Joe Valiquette said.
Think they might have some dirty bomb makings, do they?

FOLLOWUP:
FoxNews sez it's a false alarm...
Posted by: Fred Pruitt || 10/23/2002 05:07 pm || Comments || Link || E-Mail|| [286 views] Top|| File under:
My country, Tizathee...
A prosecutor said Wednesday he is investigating allegations that Democratic gubernatorial candidate Jim Doyle's campaign traded food and money to secure votes at a bingo party.

Four races were on the Sept. 19, 2000 ballot in Haskell County, Oklahoma, all of them Democratic runoffs, according to Haskell County Election Board Secretary Marcia Goff. A voter fraud investigation in Haskell County has led to the arrests of four people on felony counts of conspiracy to commit a false notarization of an absentee ballot - and authorities were searching the residence of a man today where they said they seized drugs and huge amounts of cash.

Eight FBI special agents armed with a subpoena rolled into Tonopah, Nevada, early Monday morning and confiscated roughly 60 banker boxes containing thousands of records regarding the 2000 general election and the Sept. 3 primary election. That was viewed as good news by District Attorney Bob Beckett and County Clerk Sam Merlino. Nye County Clerk Sam Merlino said the agents were tightlipped with her, though one of them told her the investigation "specifically" addressed allegations of voter fraud.
Links via Drudge...

Misouri Democratic Senatrix Jean Carnahan was asked by AARP to stop sending out mailers featuring their logo and their implied endorsement. AARP is required not to take sides in politix.
Link via Chris Johnson, Midwest Conservative Journal...
Posted by: Fred Pruitt || 10/23/2002 10:51 pm || Comments || Link || E-Mail|| [280 views] Top|| File under:
India-Pakistan
Coalition Forces Begin To Withdraw From Pakistan
Source: Jihad Unspun
Coalition forces under the USA's command have decided to progressively leave Pakistan. According to sources, in the first stage of the pull-out which will occur before November 11th, Coalition troops will leave Karachi. Under a previous agreement, Terminal No. 1 at Karachi airport was handed over to Coalition troops and several Coalition soldiers were residing at the Pakistan International Airline hotel, near the airport. Coalition troops have will have until November 11 to leave this terminal. After forcibly removing the Taliban government in Afghanistan, Terminal 1 was declared a Forward Monitoring Base for Afghanistan's development. After the recent success of MMA, coalition troops have decided to limit their stay in Pakistan beginning with leaving from Karachi.


"No problem, guys. We'll be back later. Heh heh."


Coalition forces also had a contract with Pakistan International Airline hotel that expires November 11th, which they have informed the concerned authorities they do not intend to extend.
Posted by: Fred Pruitt || 10/23/2002 10:20 am || Comments || Link || E-Mail|| [286 views] Top|| File under:
Six Wounded in Pakistan Car Blast
A bomb exploded inside a car Wednesday, injuring six people — two of them critically — in Rawalpindi. "The bomb had been placed by unknown terrorists in a car at College Road in Rawalpindi," Israr Ahmad, deputy inspector general police, told reporters at the scene. The blast also damaged several cars, according to police and witnesses. "Police brought six people to our hospital and two out of them are in critical condition," Dr. Naveed Ata said at the District Hospital. It was the second explosion in Pakistan's eastern Punjab province in four days. On Sunday, an explosion killed a 10-year-old girl and injured 16 others at an outdoor market in Kamra, a town near a military base about 45 miles west of Islamabad. No one has claimed responsibility for either blast. Local authorities and the Interior Ministry said they didn't know who was behind the explosions. Ahmad said the explosives used in both blasts were similar.


"Oh, dear! There is such unrest in the Republik! And now this fire in the Reichstag! We must vote strong powers to the MMA, so they can deal with it!"
Posted by: Fred Pruitt || 10/23/2002 02:37 pm || Comments || Link || E-Mail|| [288 views] Top|| File under:
Middle East
Hizbollah Says US War On Iraq Will End Its Superpower Status
Source: MSNBC
Hizbollah leader Sheikh Hassan Nasrallah said on Tuesday that a U.S. war on Iraq would be the beginning of the end for Washington's role as a superpower.


"Will be." Not "could be," or "might be."


''The beginning of the American and Israeli attack on our region means the end of U.S. control over the world, because it will open on itself an unequal field of confrontation,'' the guerrilla group's leader told a religious ceremony in Beirut. ''The United States of America...knows that if it brings its armies to Iraq and to all the countries of the region, it won't be able to stay long.''


We don't intend to stay long. We want to kill all the people like Nasrallah and then leave...


Nasrallah, whose Shi'ite Muslim group helped expel Israel from south Lebanon in 2000 after a 22-year occupation, suggested Washington and its ally Israel had deceived themselves into thinking they would dominate the region with an Iraq strike. ''The American administration must understand, and Israel must understand... that these (Arab and Islamic) people are not Red Indians, whom it can wipe out, eliminate or isolate in the deserts and mountains,'' he said.
Well, he's certainly got a point there. Most of the Red Indians were tough, mostly honorable enemies, despite their penchant for flaying prisoners. They were distinguished by their bravery. Americans, now that the bad times are behind us, are pretty proud of them, and proud of themselves for having defeated such a formidable enemy.

Most of the Islamists we've fought in the past year don't fit that bill. They're crummy fighters, successful only because they concentrate on civilian targets. A few hundred Apaches, Comanches, or Sioux from 150 years ago would have them running as fast as their curly-toed slippers could take them to safety.

They were also, I might point out, culturally closer to their contemporary White Devils than today's Islamists are to us. Many contemporary Merkins have a dash of Indian blood, and most of us are proud of the fact. Most importantly, the Indians refused to be enslaved. The Caribs died off because they were constitutionally unable to take being slaves, and large numbers of Indians in the American south simply picked up and left because they wouldn't have anything to do with the idea. Islamists are fighting for their right to enslave each other and the rest of the world.

I don't know if it's from the Indians or the British, or a combination of the two, that we got our national repugnance to the idea of kowtowing to a beturbanned and bejewelled Caliph with the power of life and death over his subjects. But I think enough Americans have that repugnance, and because of it we'll eventually throw Sheikh Nasrallah and his cronies onto the ash heap of history. As the joke says:
A cowboy, an Indian, and a Muslim were waiting for a plane in Dallas, that had been delayed.

"Once," the Indian said, "my people were strong and we were many."

"Now," the Muslim said, "my people are strong and we are many. Why is that?"

The cowboy put down his beer and looked him in the eye. "It's cuz we ain't played cowboys and Muslims yet."
Posted by: Fred Pruitt || 10/23/2002 10:50 am || Comments || Link || E-Mail|| [357 views] Top|| File under:
US does not understand ME events, says Syria
Syrian President Bashar al-Assad harshly criticized US policies on both the Israeli-Palestinian conflict and Iraq, in talks on Tuesday with Washington's special envoy for the Middle East. "The United States does not seem able to understand events in the Middle East, and that is dangerous," Assad bluntly told William Burns, the assistant secretary of state for Near East affairs, Syrian state radio reported.


More dangerous to Assad than to us...


Accusing Washington of bias towards Israel, Assad said: "This means that US policy in the Middle East is not founded on the veracity of events but rather on biased sources, particularly Israeli."


It's a cultural thing. Neither Israel nor the U.S. is into homicide...


The president spoke his mind, taking to task the United States for what he considered its hollow words and inaction in the Middle East. Assad urged Burns to "define the practical means and a timetable for peace" in the Middle East, warning that the US-evoked Palestinian state would be "a state without people" unless Washington stopped Israel's "war of extermination waged by (Israeli Prime Minister) Ariel Sharon against the Palestinians".


If we don't understand, why do you want us to come in and make things right? Being a stoopid Westerner, I have a hard time understanding how blowing up everyone in sight, to include yourself, leads to peace...
Posted by: Fred Pruitt || 10/23/2002 12:18 pm || Comments || Link || E-Mail|| [288 views] Top|| File under:
Freedom fighter on trial for life in Gaza
The trial opened of a Palestinian man accused of providing the Israeli army with information that led to an air raid on the military leader of the radical Islamic group Hamas, which left 17 people dead. Akram al-Zatma, a 22-year-old student from Rafah in the southern Gaza Strip, was charged with helping Israel kill Salah Shehade in Gaza City in July, prosecutor Khaled al-Qudra told AFP. Shehade was killed together with his bodyguard, wife and daughter, as well as 13 other people, most of them children. Zatma was arrested in early August and faces the death penalty if convicted.
Or even if he isn't. This is Paleostine we're talking about, y'know... The significant point in this incident is that there are Paleostinians who are willing to risk their lives to fight against the crooks, gunnies, snuffies, and boom artists who are running the place. We can only hope that there are more of them, and that eventually they win out in the end. 'Course, the end is probably still a way off...
Posted by: Fred Pruitt || 10/23/2002 12:28 pm || Comments || Link || E-Mail|| [360 views] Top|| File under:
Car bombers used lifting of curfew to infiltrate Israel
Two Palestinian suicide bombers who killed at least 13 people in a bombing took advantage of the lifting of a curfew on the West Bank town of Jenin to infiltrate Israel, General Moshe Yaalon told parliament's foreign affairs and defence committee Tuesday. The explosive-laden car that crashed into a bus was driven by two Palestinian militants from Jenin identified as Ashraf al-Asmar and Mohammed Hassanein, both 18. The bombing was claimed by the Al-Quds Brigades, the armed wing of the radical group Islamic Jihad. "The curfew had been lifted on humanitarian grounds and the terrible Karkur attack was carried out less that 48 hours later," said Yaalon.


So now the Paleos can bitch when the curfew's reimposed. Calling them cynical bastards would be a statement of the obvious, so to hell with it, I won't even mention it...
Posted by: Fred Pruitt || 10/23/2002 12:37 pm || Comments || Link || E-Mail|| [285 views] Top|| File under:
Southeast Asia
Jemaah Islamiyah makes the Hot List...
The State Department will name Jemaah Islamiya as a terrorist group. Jemaah Islamiya has cells operating throughout South Asia and, according to a report by the State Department's counterterrorism office, seeks to create an Islamic state comprising Indonesia, Malaysia, Singapore and the Southern Philippines.
We knew that...
Listing the group as a terrorist organization will make it a crime to contribute funds to it and will bar its members from gaining visas to enter the United States.
Posted by: Fred Pruitt || 10/23/2002 10:20 am || Comments || Link || E-Mail|| [355 views] Top|| File under:
Bigboy Arab, four accomplices, nabbed in Zamboanga...
Intensive intelligence work by the Philippine National Police (PNP) led to the arrest yesterday of five young men, all believed members of the Abu Sayyaf, for alleged involvement in the Zamboanga City bom­bings. Police identified the suspects as Abduljamin Asanul Habi alias Abdulasis, 18, of Kalabasa, Curuan, Zamboanga City; Bas Ismael alias Bigboy Arab, 18, a Tausug living in Siasi, Sulu; Madznul Abdula Ladja alias Arjhon Morales, 23, also a Tausug, and also living in Siasi; Buyungan Bungkak alias Jul, 19, another Tausug, and a resident of Manicahan, Zamboanga City; and Rajak Sagumayan alias Rajak, 27, a resident of Curuan.


"Bigboy Arab"? Someone was called "Bigboy Arab" and wasn't arrested for homicide?


The President lauded the intelligence work that went into the arrest. Police said the suspects were arrested in a hideout in Guiwan, Zamboanga. Found in the house were items for making explosives, two pistols, bullets, two cell phones and a Shop-O-Rama plastic bag. "It is also important to reveal that they were virtually caught in the act of preparing for the next bombing," the President said.


"Awright, Bigboy Arab! Drop the Shop-O-Rama bag and come out with your hands up!"
Posted by: Fred Pruitt || 10/23/2002 08:40 pm || Comments || Link || E-Mail|| [285 views] Top|| File under:
Terror Networks
US To Free Some Guantanamo Detainees
Source: CNN
The United States is close to moving some of its prisoners captured in the war on terror out of its detention camp in Guantanamo Bay, Cuba. U.S. Defense Secretary Donald Rumsfeld said he has given his approval to ending the detention of a "small group of prisoners" he said were no longer of interest to the United States. "It's true that the process is working, and that there are some people likely to come out the other end of the chute," he said.


No sense in keeping them just for the sake of keeping them. Once their usefulness is gone, they can be discarded...


Rumsfeld said prisoners are normally questioned first to determine if they could provide useful intelligence. If not, he said, they would then be in a "different basket," and their further detention would be based on whether they could be prosecuted as criminals or whether they posed a security risk and "should be kept off the street." If none of those conditions apply, Rumsfeld said, "then the goal is to not have them. Let's be rid of them."


We'd expect that there would be a pretty low proportion of them in that bunch, though...


Any of the detainees released would be handed to another government with prior consultation, he said. If the other governments wanted to keep the men in custody themselves, that would be their decision. If not, Rumsfeld said, the prisoners would be freed.


"Get the hell out and don't come back..."
Posted by: Fred Pruitt || 10/23/2002 10:20 am || Comments || Link || E-Mail|| [345 views] Top|| File under:
Who's in the News
19
[untagged]
Bookmark
E-Mail Me
The Classics
The O Club
Rantburg Store
The Bloids
The Never-ending Story
Thugburg
Gulf War I
The Way We Were
Bio
Merry-Go-Blog
Hair Through the Ages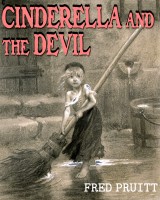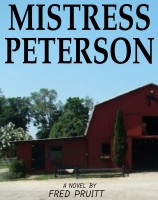 On Sale now!


A multi-volume chronology and reference guide set detailing three years of the Mexican Drug War between 2010 and 2012.

Rantburg.com and borderlandbeat.com correspondent and author Chris Covert presents his first non-fiction work detailing the drug and gang related violence in Mexico.

Chris gives us Mexican press dispatches of drug and gang war violence over three years, presented in a multi volume set intended to chronicle the death, violence and mayhem which has dominated Mexico for six years.
Click here for more information


Meet the Mods
In no particular order...


Steve White
Seafarious
Pappy
lotp
Scooter McGruder
john frum
tu3031
badanov
sherry
ryuge
GolfBravoUSMC
Bright Pebbles
trailing wife
Gloria
Fred
Besoeker
Glenmore
Frank G
3dc
Skidmark
Alaska Paul



Better than the average link...



Rantburg was assembled from recycled algorithms in the United States of America. No trees were destroyed in the production of this weblog. We did hurt some, though. Sorry.
18.232.38.214