Aldrin pokes nut...
Link is via Instapundit...
Beverly Hills police said they are investigating a complaint that Apollo 11 astronaut Edwin E. "Buzz" Aldrin struck a man in the face Monday after the man asked Aldrin to swear on a Bible that he had been to the moon. Detectives said they responded to a disturbance Monday at the Luxe Hotel on Rodeo Drive and took a report from Bart Sibrel, 37, who said he was battered by the 72-year-old astronaut.


When I was 37, I probably wouldn't have admitted that a man twice my age could beat me up. Of couse, since I've been about six, I've known better than to give him reason to...


Aldrin, who took part in the 1969 lunar mission, was gone when police arrived about 4:30 p.m. and was not interviewed, said Beverly Hills Police Lt. Joe Lombardi. Sibrel said he does not believe Aldrin or anyone else has ever walked on the moon.


Guess we're all entitled to our opinions, even nut cases. Personally, I'm always careful not to go too close to the edge of the earth, so I don't fall off...
Posted by: Fred Pruitt || 09/10/2002 02:20 pm || Comments || Link || E-Mail|| [274 views] Top|| File under:
Hunt is on for Best Arab Mom...
Arab breeding stock women are being invited to demonstrate their talents as mothers in a competition being run across the Arab world. The Ideal Arab Mother awards are being run as part of Dubai's annual shopping festival - an event which claims to celebrate families and their needs. The organisers say it is an extra reason for families to uphold what they call "the sacred moral values and traditions of Arab society". There is also the additional incentive of $10,000 at stake.
"Oooh! Mom! You should sign up!"
"Shuddup, Moishe. Y'gotta be an Arab to enter."
Entrants will need to be 45 or over, from the Arab world - and if they get on with their in-laws, that could be an advantage. The mothers entering will be judged on their personality and approach to life, their views on education for their children and themselves, and on how they manage relationships with their husband, children, and the all-important in-laws.


I really liked the bathing suit contest, until that hussy from Syria showed her elbow. And when that woman from Yemen started tap-dancing the crowd went nutz...


There is also a category for how an ideal mother instils religious values in her children, whatever their religion, although the majority of entrants are likely to be Muslim.


"I think it's essential for a child to be introduced to explosives at an early age..."


The competition is expected to generate entries from across the Arab world, but particularly from Egypt, the United Arab Emirates, of which Dubai is a part, Jordan and Syria. Each potential winner must write a five-page personal account of her achievements and uniqueness.
How I Coped with Having My Husband Cut My Nose Off, by Fatimah Shaheed: "From the time I was a little girl..."
The organisers say the awards could be extended beyond Arab mothers in the future to include women from other parts of the world.


But no Jews, okay? No Jews...
Posted by: Fred Pruitt || 09/10/2002 03:14 pm || Comments || Link || E-Mail|| [286 views] Top|| File under:
Yoko sez ''Give peas a chance...''
Yoko Ono Tuesday pleaded with the world to "Give Peace A Chance" with the release on the MTV music channel of a short film to mark the first anniversary of the September 11 attacks.


We did that. It didn't work. Shut the hell up.


John Lennon's widow said in a statement: "Let's create peace, unity and light. I think John's words are needed just as much now as when they were written — 'Imagine all the people living in peace' and 'Give Peace A Chance."'


Is that a lump in my throat? No, by golly! It's my gag reflex kicking in...


The film starts with the viewer trailing down a dark corridor to reach a door with light pouring through it. Yoko Ono greets the viewers and takes them up a ladder to read the words "Give Peace A Chance" written on the ceiling.


Oh, goody. I just love pretentiousness...


"Like all of us, I'd like to see the human race survive, living in health and in love with each other," said the Japanese artist whose Beatle husband was gunned down in front of their New York apartment in 1980.


Like all of us, I hate it when intellectual lightweights preach to the rest of us, using hackneyed cliches so old they've been eroded smooth.
Posted by: Fred Pruitt || 09/10/2002 07:45 pm || Comments || Link || E-Mail|| [288 views] Top|| File under:
Afghanistan
Hekmatyar still ranting about jihad...
In Afghanistan videotapes with the address made by ex-Prime Minister of Afghanistan and Leader of Islamic Party of Afghanistan Gulbuddin Hekmatyar have been distributed lately. In his address one of the most authoritative and popular combat commanders of the times of the Soviet invasion is calling Americans invaders, and he is calling to fight the aggressors.


He's beloved of his people for the way he rocketed Kabul to smithereens because the rest of the alliance wouldn't let him be in charge...


«Arise, take up arms and do to the Americans what you did to the Soviet troops», Hekmatyar is calling.


"Arise, O Pashtuns!"


In his address to the Afghan people he points out that American and Western troops are now conducting a fierce war on their territories, which are inhabited by the Pashtu. «Americans are conducting 85 percent of all combat actions on Pashtun territories. They are destroying mosques, ruining people's houses, capturing elders, blocking roads, and killing innocent people».
Yeah, yeah, yeah. That's also where 85 percent or better of the Bad Guys are, and Hekmatyar is 60 or 70 percent of them...
Posted by: Fred Pruitt || 09/10/2002 09:32 am || Comments || Link || E-Mail|| [354 views] Top|| File under:
Zadran kicked out of Khost...
Rival warlords in eastern Afghanistan battled for a third day Tuesday with rocket-propelled grenades and automatic weapons. Residents in the nearby city of Khost were warned to leave the area. Forces loyal to Bacha Khan Zadran were making a stand Tuesday about five miles west of the city, said a spokesman for Hakim Taniwal, the official governor of Khost.


"Making a stand" implies they're not standing where they were last week...


The spokesman, Mohammad Khan Gorbuz, said Taniwal's forces pushed Zadran's fighters out of the city on Monday. An adviser to Zadran, Ghamay Khan Mohammad Yar, confirmed Tuesday's fighting but said Zadran's soldiers had Khost surrounded. He said they had advanced to within one mile of the northeastern side of the city.


They were in the city, but they were pushed out, so now they've got it surrounded? His goebbels are showing...


There was no word on casualties in Tuesday's clashes, but Gorbuz said one person was killed and four injured Monday when Zadran's troops fired two mortar shells that exploded near the customs bureau in Khost. Yar, speaking from the nearby town of Gardez, could not confirm the mortar attack, but said it could have happened. ``It's possible. Bacha Khan told the people of Khost they should leave because of the fighting,'' Yar said.


"If they didn't, screw 'em..."


But there was no sign of a mass evacuation. Gorbuz said shops in Khost were open and the city was calm.
Posted by: Fred Pruitt || 09/10/2002 09:32 am || Comments || Link || E-Mail|| [273 views] Top|| File under:
Axis of Evil
Iraqi veep calls on The Masses™...
Faced with the growing threat from a US-British alliance, Baghdad raised the tone on Tuesday. Iraqi Vice President Taha Yassin Ramadan, after talks with Jordan's King Abdullah II, called on the "Arab masses" to hit at American lives and property in case of a US assault. "We call on the Arab masses to fight against the material and human interests of the aggressors wherever they are," he said. "It is a human right, in that any aggression against Iraq will constitute an aggression against the Arab nation and humanity because it aims at imposing (US) hegemony and a new colonialism."


A number of favored themes run through this little tidbit. One is the idea of The Masses™, the faceless sea of unwashed humanity whose duty it is to defend The Leader™ and The Movement™ with their lives. The other is The Arab Nation™ — the Master Ummah, to which other Ummahs are subordinate. Rights, under Ba'athism and similar Fascist offshoots, accrue to the state, not to the individual; "freedom" equates to the freedom of the state to do as it pleases. The other theme is that no Muslim nation, and certainly no Arab nation, is to be held accountable for any of its actions — kind of "My Arab Nation, right or wrong..."
Posted by: Fred Pruitt || 09/10/2002 09:32 am || Comments || Link || E-Mail|| [273 views] Top|| File under:
Israel authorizes US to use military bases against Iraq
Israel has authorized the United States to stockpile military hardware at its army bases, in view of a possible U.S.-led offensive against Iraq, the Israeli daily Maariv reported Monday. Israeli Defense Minister Binyamin ben Eliezer has given the green light for the weaponry to be brought in the coming days. Under a strategic cooperation agreement, Israel has placed its bases at the disposal of the United States, and will provide logistic and intelligence aid, although Israel would not be an active player in any military action against Iraq. Maariv added that dozens of U.S. officers and troops were already in Israeli at army bases to prepare for the arms shipments.


And Hamas is sitting around nursing a sore tail, with all those Merkins available for booming...
Posted by: Fred Pruitt || 09/10/2002 09:32 am || Comments || Link || E-Mail|| [267 views] Top|| File under:
Katsav expects Iraq to attack Israel...
Saddam Hussein will probably attack Israel in response to a U.S. strike on Iraq, in which case Israel would "for certain" retaliate, Israel's president said Tuesday. The president, Moshe Katsav, said he based his assessment on the evaluation of Israel's military chiefs. "The evaluation is that Iraq will try to attack us, and I know for certain that the state of Israel is prepared ... to confront that challenge and this time it does not intend to sit idly by with its arms folded," Katsav told Israel Army Radio.


Ummm... Not sure if the U.S. will even try to hold them back this time. It was touch and go last time...


Israel's chief of military intelligence, Aharon Zeevi-Farkash, told the Cabinet on Tuesday during a briefing on the U.S.-Iraq showdown that an American attack to oust the Iraqi leader is a "foregone conclusion" and is expected to take place soon, Israel Army Radio reported.


Marines leave Spain yet?
Posted by: Fred Pruitt || 09/10/2002 09:32 am || Comments || Link || E-Mail|| [281 views] Top|| File under:
Iranian conservative demands reformists root out secularists
A prominent Iranian conservative leader called for his reformist rivals to root out "secular elements", just days after he was asked to cooperate on political reforms. "We can cooperate with you to find common views to defend the pure Islam and fight against secularism," hardline conservative leader Habibollah Asgaroladi wrote in a letter carried by the Iran newspaper on Tuesday. His letter laying down terms as addressed to President Mohammad Khatami's brother, Mohammad-Reza Khatami, who heads the moderate Islamic Iran Participation Front (IIPF). "We probably have the smallest differences with you in economic matters and we can reach common solutions to economic problems, including unemployment and anti-corruption campaign," wrote Asgaroladi, who heads a powerful conservative political grouping.


"We could get along, if it wasn't for those damned secularists, always wanting to keep good, honest religion from meddling in their lives, always complaining whenever we cut anybody's head off..."


Just days earlier, the IIPF leader had written to Asgaroladi requesting he cooperate with reformist plans to stage a referendum on boosting presidential powers that are currently limited by conservative-dominated institutions. Asgaroladi said he would reply to the request in full at a later date.


"Yeah. Right. I'll get back to you on that..."
Posted by: Fred Pruitt || 09/10/2002 10:17 am || Comments || Link || E-Mail|| [269 views] Top|| File under:
Arms for 45,000 to Kuwait, Jordan...
British defense sources said that the USA is deploying in Kuwait and Jordan weapons for 45,000 troops that will be transported next week. The sources said that the USA is redeploying some 60,000 American and British troops along the Kuwaiti - Iraqi borders, and 15,000 on the Jordanian - Iraqi borders, and other 30,000 troopers in the Kurdish area to the north of Iraq, so far 8,000 of them arrived through the Turkish territories. The same sources indicated that these forces will use tanks stored in the Kuwaiti al-Doha base, and the fighters of the Shiite groups in the south, especially the "Bader" contingent, led by Ayatullah Muhammad Baqer al-Hakim, currently existing in Iran.


That makes ummm...(78 less 41... divide by 6... apply the square root...) 105,000 Merkins and/or Brits. The Kurds claim they can come up with 75,000 fighters — assume they hit half that number, throw in maybe 2/3 of that with the Shiites, and that tips us up over 150,000...


At the same time Bush claims that they have not reached a conclusive decision regarding Iraq.


"Nope. Nope. No decision at all. Now, don't bother me. I've got to, uh... discuss some policy with Condi and Dick and Don and Tommy..."
Posted by: Fred Pruitt || 09/10/2002 01:06 pm || Comments || Link || E-Mail|| [276 views] Top|| File under:
East/Subsaharan Africa
Nigerian gov sez go ahead and stone her...
The governor of the home state of Nigerian single-mother Amina Lawal will not intervene to overturn her death sentence. The fate of the 30-year-old housewife now lies solely with her upcoming legal appeals, as the federal government has also said it is powerless to intervene in an Islamic Sharia court case.


"Nope, nope. Nothin' we can do to stop this barbarism, even if we wanted to..."


Monday's statement by the governor's spokesman is a blow for rights campaigners and for the organisers of the Miss World contest, who hoped the issue might be settled early in order to head off protests from beauty queens. "The government will not be swayed by local and international human rights campaigns, nothing will make us meddle with the legal proceedings," said Katsina state spokesman Ibrahim Abdullahi. "She was convicted by a Sharia court for adultery after which she filed an appeal which she lost. She has room for more appeals, so let her use it and prove her innocence."
"What the hell? It's only some woman. There's lots more of them..."
"The position of the government on this case is very clear. Amina's case is a religious one which should not be interfered with by anybody, not even the government."


"I'll tell you more about it, next email I send you..."
Posted by: Fred Pruitt || 09/10/2002 05:37 pm || Comments || Link || E-Mail|| [290 views] Top|| File under:
Home Front
Missiles deployed around D.C...
The U.S. military began deploying anti-aircraft missiles at the Pentagon and bases around Washington on Monday for an exercise to test a multi-layered defense of the national capital region, defense officials said.


Just by coincidence...


"Avenger" anti-aircraft systems — heat-seeking Stinger missiles on wheeled Humvee military jeeps — will be stationed at the bases for at least four days beginning on Tuesday, including Wednesday's anniversary of Sept. 11 hijack airliner attacks on America. The officials, who asked not to be identified, told Reuters the "Clear Skies 2" exercise did not call for missiles to carry live warheads.


But I'll bet they're within pretty short arm's reach...


The exercise, similar to one held in the summer, will test the integration of F-16 fighter jets protecting Washington with missiles, radar and emergency communications between the military and civilian agencies.
Posted by: Fred Pruitt || 09/10/2002 12:54 pm || Comments || Link || E-Mail|| [272 views] Top|| File under:
'Anti-US Force' Threatens Attacks On Sept 11
Source is Jihad Unspun, so don't laugh. It's not polite...
An unknown group "Anti-US force" Saturday threatened to mark the first anniversary of Sept. 11 by attacking US interests both inside and outside America. "We will repeat the September 11, 2002 by attacking once again on places (US interests) both inside and outside the America," said an e-mail message received by [Islam] Online.


Could be real. More likely it's a nutjob. Let's have a look at some of the details, shall we?


The message sent in red colour (referring to bloodshed) from antiusforce@hotmail.com said, "This year the attacks will be on US offices, embassies, pro-US governments and organizations offices in different countries all over the world with addition to America. As America is the world's biggest and oldest terrorist so we will do these attacks as a sympathy with all the oppressed nation or people belonging to any religion, sect, region or caste worldwide suffered by US terrorism."


Ummm... Did this message by chance have pictures of daggers drawn on it in crayon, dripping blood? And skulls and crossbones? And maybe the signature file was something like "Boyz rule!"


The message issued just four days before the Sept 11 further said, "It is yet not late that US should stop its worldwide terrorism and should give surety to all nations and countries of the world including UNO. Then we will not do our task...Otherwise be alert once again for the most bloody situation on September 11, 2002 just like September 11, 2001."


Uhuh. Yep. Convene Congress, quickly, so we can surrender to a 12-year-old with a Hotmail account...
Posted by: Fred Pruitt || 09/10/2002 01:23 pm || Comments || Link || E-Mail|| [274 views] Top|| File under:
Atheist Sues To Block Chicago's 9/11 Ceremony
A dimbulb self-described atheist has filed suit to get some attention stop Chicago Mayor Richard Daley's planned downtown prayer ceremony on Wednesday's anniversary of the Sept. 11 terrorist attacks. Clint "Peckerhead" Harris says he hopes his lawsuit also will protect his 6-year-old daughter from having to take part in any prayer events at school.


More likely it'll get one of the other kids to pee on her leg...


Daley announced last month that Chicago's Sept. 11 memorial ceremony would be highlighted by the citywide ringing of bells and the reading of "a special interdenominational prayer."


Treacle mixed with pabulum... Yasss... We must protect our children from stuff like that...


City spokeswoman Jenny Hoyle says the prayer was written by religious leaders and will be read by someone chosen by them — not the mayor. A federal judge is to consider Harris's lawsuit Tuesday.


... because he has nothing better to do than waste his time with nonsense like this.
Posted by: Fred Pruitt || 09/10/2002 06:13 pm || Comments || Link || E-Mail|| [278 views] Top|| File under:
Sheik knew eyes were on him
In the weeks before Sheik Mohamed Abdirahman Kariye was arrested, the Southwest Portland mosque he led retained two attorneys and hired a public relations firm to defend itself against media inquiries linking it to Osama bin Laden's terrorist network.


Wonder why they'd do that? Y'don't suppose...?


Kariye, 41, was arrested by members of the Portland FBI's Joint Terrorism Task Force at Portland International Airport early Sunday. He and his four young children and brother, Hakim, were planning to fly to Dubai in the United Arab Emirates.


Just a little outing back in the Old Country...


Charles Gorder, an assistant U.S. attorney in Oregon, said in U.S. District Court in Portland on Monday afternoon that residue of the explosive TNT was found inside two pieces of luggage belonging to Kariye and his family after his arrest at the airport.


"Now, you boys know that fishin' with dynamite's illegal in this here county, don't you?"


Kariye, the imam, or religious leader, of the Islamic Center of Portland- Masjed As-Saber, was charged with two felony counts of unlawful use of a Social Security number. He appeared in court Monday and pleaded not guilty. There were no charges of terrorism mentioned at the arraignment.


Such as unlawful use of dynamite...


The FBI would not comment beyond a brief news release issued Sunday about the arrest. But documents suggesting that money may have flowed from the Islamic center to a charity set up by bin Laden's former personal secretary, Wadih El Hage, are at the root of the media inquiries.


No! You're kidding, right? A holy man, involved in something like that...?


The center's president, Alaa Abunijem, said he would not discuss specifics. "Sometimes people have an agenda, and they would rather twist the facts to sell papers than tell the truth," said Abunijem, a Palestinian American who emigrated from Jordan and works for Intel Corp.


And sometimes they've got the goods on you...


Kariye "would never do anything to harm the Muslim community or himself or anyone else. He is one of the best people I know," said Talal Abdulkarim, a spokesman for the Islamic center.


"He's just into dynamite, y'know?"
Posted by: Fred Pruitt || 09/10/2002 07:35 pm || Comments || Link || E-Mail|| [278 views] Top|| File under:
India-Pakistan
Perv sez fundos wouldn't be allowed to take power...
Making his intentions crystal clear that he would bring a government of his choice instead of respecting the verdict of the people in the forthcoming elections, the self-appointed President and the worst military dictator that Pakistan witnessed in half a century told his American audience that "I remain determined not to allow a fringe element to hold the entire nation hostage and hijack our agenda for reforms."


Do you get the impression the fundos don't like Perv?


Continuing the theme to appease his American masters Pakistan Army's Chief of Army Staff said: "Shunning the illiterate view of Islam, and promoting the progressive concept of true Islam, shall remain our endeavour." He was delivering a speech on 'Pakistan in the 21st century: our vision for the future' at the Harvard University here on Sunday.


"Us illit'rates got rights, too! Once we get our khalifate, you'll see..."


General Musharraf, a dictator who usurped the power by overthrowing an elected government, attempted to portray himself as a "democrat". He said: "We have always envisaged that Pakistan's future will be fully democratic. Our democratic transition is well underway. It will reach culmination with the national elections in October."


Doesn't sound like he expects the fundos to win. I find that comforting...


He said occupation, repression, injustice, denial of human rights and economic deprivation must be eliminated through cooperative efforts. In this context, the self-appointed president highlighted the Indian propaganda to cast Pakistan and Kashmiris on the wrong side of the terrorism issue.
"Yeah! It's better to plot dire revenge..."
The nation must be prepared for Jihad for those who are ready to offer sacrifices can never be overpowered. Abandon the United States instead of abandoning Kashmiris. Adopt the path of honour and dignity. Take courageous decisions and stick to them, as it is the call of time. War with India will not harm us as much as our decision to surrender our sovereignty. Return to Allah; comply with His commandments to win His help. Solicit support from other Muslim nations. That is the only way to safety.
Posted by: Fred Pruitt || 09/10/2002 01:39 pm || Comments || Link || E-Mail|| [280 views] Top|| File under:
US seeking exit from Afghanistan: General Hameed Gul
Former ISI Chief Lt Gen (retd) Hamid Gul Monday said that the US is seeking exit from Afghanistan and would make Pakistan a scapegoat, holding it responsible for its failure in war against Taliban and al-Qaeda. He said that the prevailing circumstances hint that Pakistan may be the next target of the US attack. "Since fall of Kabul, the US has faced over 600 casualties in Afghanistan and will blame the ISI for not providing correct information," he said while speaking on 'President Gen Musharraf's US Visit', a lecture series organised by The Nation and Nawa-i-Waqt at Hameed Nizami Hall.


He-e-e-e-y! That's not a bad idea! We can blame it all on the Paks and stomp them, and then go back to discussing Gary Condit and Britney's breasts. Sure terrible about those 600 American deaders, though. I'll bet the Jews did that...


His emphasis was on the US role in the world and Afghanistan issue. To a question, he said he was not forming any political party saying 'I don't want to indulge myself in this filth'.
He's a pious man, the general, and we know what the pious think of democracy...
The President's US visit, he said, would be a defining moment for Pakistan, as was September 11 for the US. He held the Jewish lobby responsible for the September 11 terror attacks on US.


Toldja the Jews dunnit...


The people have the right to ask why President Musharraf had helped destroying Afghanistan, he said, rejecting government claims of getting monetary benefits on supporting the world coalition against terrorism.


Maybe because it was Evil? Does that count?


He emphasised the national unity to counter the US vicious designs and bring -prosperity and progress in the country. If once, the US emphasises self-determination right for Kashmiris in UN General Assembly, Kashmir issue will be resolved once for all, he said. However, he said, the present military government had taken a step back from its traditional stand on the long-standing issue by creating hurdles for Mujahideen.


"We've told you before, we don't want you cutting people's heads off. Now, hand over that ax, young man, or no teevee for a week!"


He said the world scenario has changed. Palestinians are fighting with the military of Israel, Mujahideen are fighting with Indian army in Held Kashmir and only 200-al-Qaeda activists have made US citizens psycho. Jehad has changed the balance of power.


It's "psycho" to suddenly become aware that you're surrounded on all sides by lunatics?


The US citizens are even losing their democratic rights and civil liberties, he further pointed out, adding, Taliban-al-Qaeda activists have been detained in Cuba to avoid legal conduct and criticism on human rights violation.


But only because we hate them...


The US policy making is in the control of Israelis and US citizens are convinced that not the Muslims but the Jews are behind the September 11 incidents. "Jews are hatching conspiracies against Pakistan due to its nuclear power and its people's spirit for Jehad".
They do that all the time. It's in the Talmud, in fact. You have to hatch conspiracies against Pakistan, or they don't let you be a Jew. If you're already a Jew, and you refuse to plot against Pakistan, they glue your foreskin back on and kick you out. I know a couple guys it happened to. They're Jehovah's Witnesses now, or Unitarians, or something...
Under Article 3 of the UN Charter, he said the people have the right to fight for self-determination.


Yeah. That's the fun part about being in the UN!


He was of the view that during his visit to the US, the President would be asked to let the US forces enter into Pakistan territory for operation against al-Qaeda suspects, some commitment on Kashmir issue and further action against 'militants'. However, there is possibility that details of the commitments are not made public, he said and added Israel is afraid of Pakistan's nuclear capability.


He keeps dwelling on that nuclear capability and Israel, doesn't he?


He predicted that the Jews conspiracies may be the main issue in the next US elections. Pakistan's nuclear capability, army's strength, national solidarity and Kashmir issues are the US targets, he claimed.
Shucks, yeah. I heard most of the candidates are gonna campaign on the issues of Jews' conspiracies. They're taking the nation by storm, in fact...

This guy, remember, used to be the head of the Pak intel agency. He's beloved, honored, and consulted on a regular basis by the fundos. Even with mainstreaming, in the U.S. he'd be wearing a jacket with very long sleeves and living in a room with some lovely rubber wallpaper.
Posted by: Fred Pruitt || 09/10/2002 02:03 pm || Comments || Link || E-Mail|| [289 views] Top|| File under:
International
Prince Says Terrorists Were Deluded
Saudi Arabia's Deputy Prime Minister said Tuesday the Saudi men who took part in the Sept. 11 terrorist attacks were "enticed and deluded" into committing their crimes and did great damage to Islam.


Ummm... Yeah. You might say that...


Crown Prince Abdullah, who runs the day-to-day affairs of the kingdom, said in letter to President Bush and the American people that the Saudi Arabian people felt "great pain" after realizing that many Saudis were responsible.


We could tell. Well, I mean, when we looked close and all...


Their reasoning was subverted to the degree of "denying the tolerance that their religion embraced, and turning their backs on their homeland, which always stood for understanding and moderation," Abdullah wrote.
Maybe you should have some of those preachers in Mecca explain it to them?
"We, like you, are convinced that nothing can ever justify the shedding of innocent blood or the taking of lives and the terrorizing of people, regardless of whatever cause or motive," Abdullah wrote. He reaffirmed the continued will and determination of the Saudi government "to do our utmost to combat this malignant evil and uproot it from our world."


Best get on the stick. When Iraq's out of the way, we'll be standing in the rubble, looking around...


He added that he shall never forget "the horrible scenes of carnage, the raging fires, the smoke that covered the horizon, and the innocent people who jumped out of the windows in their attempt to escape. On that fateful day, the whole world stood with the American people in unprecedented solidarity that made no distinction as to race, religion or language."
For about twelve hours...
Posted by: Fred Pruitt || 09/10/2002 06:03 pm || Comments || Link || E-Mail|| [289 views] Top|| File under:
Middle East
Cracks emerge as Fatah mulls end to attacks in Israel
Palestinian leader Yasser Arafat's Fatah movement is holding intense talks on whether to declare an end to attacks in Israel for the second anniversary of the uprising. But a document to limit Fatah operations to targeting Israeli soldiers and settlers in the occupied territories was not yet complete and its premature release had damaged its chances of taking hold on the ground. The announcement came as the Palestinian parliament put off for a second day a decision on whether to back Arafat's new cabinet, as Fatah members voiced dissatisfaction with the reshuffled line-up.


It's not bloodthirsty enough...


The conflicting reports emanating from Fatah, and its failure to rally to the immediate support of Arafat's new cabinet, may point to cracks in the Palestinian position as the intifada heads into its third year.


Ahah! Cracks appearing in the Paleostinian pot! (I don't really believe it. Or if I do, I wouldn't really count on it...)


A Western diplomat said Fatah and the European Union had, after long consultations, drafted a declaration on a halt to attacks on civilians inside the Jewish state. But Fatah officials insisted no final decision had been taken. The discussions appeared to be stuck on the resistance of some cells of the Al-Aqsa Martyrs Brigades, an armed Fatah offshoot, to the proposed truce deal.
Perhaps the IDF should concentrate on taking out the al-Aqsa controllers, the way they have the Hamas controllers. If you subtract all the professional nutcases, the remainder's just confused...

And here's a followup:
Yasser Arafat's Fatah movement pledged for the first time Tuesday to try to stop attacks on Israeli civilians by its militiamen, creating a small opening for a truce. Other militant groups said attacks would continue. A Fatah leader, however, cast doubt on the statement, and Israeli officials dismissed it as giving tacit approval for attacks on Israeli soldiers and settlers in the West Bank and Gaza Strip.
Posted by: Fred Pruitt || 09/10/2002 02:14 pm || Comments || Link || E-Mail|| [283 views] Top|| File under:
Hamas plotted poisoning of diners at major cafe
Source is World Tribune... The usual warning.


Israeli officials arrested three Palestinians charged with involvement in a Hamas plot to poison diners in one of the city's largest cafes. Israeli officials said the Palestinians planned to place poison in the food and drinks served in the prominent downtown Cafe Rimon. The cafe is located on a street that had been rocked by several Palestinian suicide bombings over the last year.


That's not very comforting...


The Palestinians, residents of Jerusalem in their early twenties and who worked in such Israeli institutions as the Hebrew University, were said to have contacted Hamas and offered to carry out a suicide bombing at the cafe. They told the Islamic movement in messages over the Internet that one of the three was a short-order cook in the restaurant. Officials said Hamas ordered the Palestinians to abandon a suicide attack and instead poison diners at the cafe.
"Don't take it so hard, Mahmoud. We'll let you explode later, don't worry... Hey! It's okay to cry!... (Cheeze! Why do I always have to be the one to give 'em the bad news?)"
Hamas directed the Jerusalem cell on how to obtain and prepare tasteless and odorless poisons. They said the attackers planned to insert didoxin, a medicine which in large amounts can lead to heart failure. But the cell was said to have encountered difficulties in following Hamas's instructions. At that point, the cell again offered to send a suicide bomber to destroy the cafe.


"Well, to hell with it then. If you guys can't carry out a simple mass poisoning, we'll send somebody else ever to explode..."
Posted by: Fred Pruitt || 09/10/2002 12:50 pm || Comments || Link || E-Mail|| [278 views] Top|| File under:
PFLP ''effectively wiped out'' in West Bank
John Hawkins at Right Wing News found this, from September 2nd, in the same vein as the Hamas roundup we discussed yesterday...
Israel may have effectively wiped out the Popular Front for the Liberation of Palestine. The Israeli army this week arrested another two leaders of the PFLP terror group in the West Bank, according to the Jerusalem Post. A Palestinian Authority official said the Israeli crackdown on the PFLP has virtually destroyed the organization in the West Bank, though its cadres in the Gaza Strip remain intact. The PFLP's assassination of Israeli Tourism Minister Rehavam Ze'evi last October, ostensibly in retaliation for Israel's assassination of PFLP leader Abu Ali Mustafa, marked the beginning of the end for the group, the official said. Since then they have been a constant target of army operations. "Their political and military leadership has been completely wiped out," the P.A. official told the Post. "In a way, you can say that Sharon has won the war against the PFLP."


How very nice to hear. They'll probably try to reconstitute, but if the IDF has waxed their political leadership as well, they might be dead as an organization. We can only hope. And they've gotta get started on the Gaza ratsnest.
Posted by: Fred Pruitt || 09/10/2002 09:30 pm || Comments || Link || E-Mail|| [678 views] Top|| File under:
Who's in the News
21
[untagged]
Bookmark
E-Mail Me
The Classics
The O Club
Rantburg Store
The Bloids
The Never-ending Story
Thugburg
Gulf War I
The Way We Were
Bio
Merry-Go-Blog
Hair Through the Ages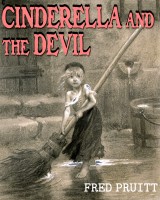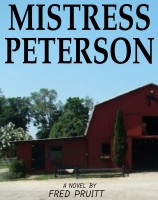 On Sale now!


A multi-volume chronology and reference guide set detailing three years of the Mexican Drug War between 2010 and 2012.

Rantburg.com and borderlandbeat.com correspondent and author Chris Covert presents his first non-fiction work detailing the drug and gang related violence in Mexico.

Chris gives us Mexican press dispatches of drug and gang war violence over three years, presented in a multi volume set intended to chronicle the death, violence and mayhem which has dominated Mexico for six years.
Click here for more information


Meet the Mods
In no particular order...


Steve White
Seafarious
Pappy
lotp
Scooter McGruder
john frum
tu3031
badanov
sherry
ryuge
GolfBravoUSMC
Bright Pebbles
trailing wife
Gloria
Fred
Besoeker
Glenmore
Frank G
3dc
Skidmark
Alaska Paul



Better than the average link...



Rantburg was assembled from recycled algorithms in the United States of America. No trees were destroyed in the production of this weblog. We did hurt some, though. Sorry.
18.232.38.214