Ummm... I think I disagree. Here's why...
DEAD AMERICANS [Jonah Goldberg]
I can't shake the feeling that the murdered Americans at Hebrew University are being treated differently because they're Jewish. Or perhaps, it's more appropriate to say it's because they're Jewish Americans in Israel. If five Americans — Jewish or otherwise — were killed at a French or German or Indian university, I can't help but think that the media and political class would make a much bigger deal. Yes, I know there are some sticky issues involved here, but that doesn't make it any less true.
I actually don't feel more indignant about the Americans that Hamas killed than I do about the Israelis. Atrocity is atrocity, no matter who gets the blast. I get howling mad, or at least as howling mad as repeated exposure allows, at each meatloaf blast, every time a gunny invades a home and kills all the kiddies he can find, every time a Bat Mitzvah or Passover dinner or disco is shot up. The victims can be American Jews, Sabras, Yemeni Jews, Russian Jews, Israeli Arabs, or Israeli Esquimeaux with parkas and mukluks and harpoons, each one's a crime. You can't feel angrier when the needle on the snarl meter is already pegged. I don't think I'm the only one who feels this way, either...
Posted by: Fred Pruitt || 08/02/2002 10:57 am || Comments || Link || E-Mail|| [303 views] Top|| File under:
'Nother dead site...
TalibanOnLine's site has been suspended. Again. Dunno why...


Shucks, they were just there yesterday. But not the day before...
Posted by: Fred Pruitt || 08/02/2002 11:05 am || Comments || Link || E-Mail|| [235 views] Top|| File under:
BjÞrn is back...
'Bout daggone time, too. Vacation? Bloggers take vacations? I shall complain to the management!
Posted by: Fred Pruitt || 08/02/2002 06:20 pm || Comments || Link || E-Mail|| [235 views] Top|| File under:
Afghanistan
Fifty Reported Killed in Afghan Ethnic Fighting
The title is from Reuters. I'd have titled this "Ismail Khan cleaning out Pashtun crooks and gunnies...


Ethnic Tajiks and Pashtuns fought a pitched battle in western Afghanistan. The Pakistan-based Afghan Islamic Press (AIP) said 50 soldiers and civilians were killed in the fighting on Thursday near Ghurian, some 40 miles west of Herat city, near the border with Iran. Mostly Tajik fighters loyal to Ismail Khan, governor of Herat province, fought with forces under local warlord commander Mohammad Kareem Khan. Naseer Ahmad Alvi, a spokesman for Ismail Khan, told Reuters by telephone the attack had been ordered after reports that Kareem Khan had been involved in smuggling and looting. "He is controlling the Zar Koh area, and because of his presence, a security threat has been created," Alvi said. He did not say how many fighters and civilians died in the clashes, but said Ismail Khan's forces had arrested 20 rival fighters. "We have not received full details about the death toll, but according to some reports, several smugglers have been killed," Alvi said.

One of the warlord's supporters, Said Ali, told Reuters that the Tajik forces had looted and plundered Pashtun areas. "They attacked our positions frequently using heavy weapons. They loot and plunder our areas and take our people hostage," he said, adding the fighting had died down on Friday. He accused Ismail Khan's forces of torching the houses of Pashtuns and said many people were burned alive, an accusation which Alvi denied. The spokesman for Kareem Khan demanded that President Hamid Karzai and the United Nations send a delegation to the area to observe the situation, AIP said.


That Ismail Khan sure is a likable cuss. Every time I read about him shooting it out with his border Pashtuns, I like him more. He's old and he's fat and he rules Herat as a benevolent despot — but a benevolent despotism is a big improvement over the Talibs. Ismail also hung in there, fighting the Talibs, while the guys he's fighting now were carrying water for them. Good man.
Posted by: Fred Pruitt || 08/02/2002 08:33 am || Comments || Link || E-Mail|| [240 views] Top|| File under:
Axis of Evil
Baghdad under curfew...
The authorities are maintaining a night curfew in several parts of Baghdad as fears mount of an imminent U.S. military attack. The curfew is imposed mainly after midnight until 5 a.m. It is being carried out by members of the dreaded Saddam Commandos and Special Security Forces. Residents told Iraq Press that patrols from these two forces, the backbone of Saddam's loyal troops, control main interjections in Baghdad and block entrances to major streets and sensitive areas. As the night falls in Baghdad, the patrols start searching vehicles and individuals and prevent movement of cars and people shortly after midnight. The residents said scores of people have been arrested recently allegedly for carrying fake documents.
Well, they're Arabs. Don't all Arabs have at least one set of fake documents?
Posted by: Fred Pruitt || 08/02/2002 08:33 am || Comments || Link || E-Mail|| [243 views] Top|| File under:
Tehran schoolgirls may shed the veil
Girls in Tehran are to be allowed to lift their veils and exchange their black robes for less restrictive, more colourful clothing while at school for the first time in over 20 years. The education ministry issued the directive, which asks 20 schools in the Iranian capital not to force girls to adopt the strict Islamic dress code. But the country's hard-line religious constituency is harshly critical of the trial and it is not yet certain whether the code will be implemented in conservative provincial towns if it is extended beyond Tehran. The scheme will "weaken Islamic values and spread a culture of nudity," the Jomhuri-Eslami paper complained on Thursday.


Hey! Look! Nekkid Persian babes...!


Hassan Emadi, a rug merchant in Tehran's bazaar, said: "I was hoping that my daughters were growing up in a moral atmosphere. Now they will only think about their appearance and how best to look like this or that rock or movie star."


Instead of looking like ninjas...


To appease opposition, school authorities have agreed to install one-way tinted school windows and keep male visitors in separate, distant rooms.


Iranian scientists are presently working on a method by which Iranians will be able to mate by mail, thereby avoiding having to actually meet each other. They've got it worked out, except for the part where the males will bear the male children and the females the female children...
Posted by: Fred Pruitt || 08/02/2002 10:34 am || Comments || Link || E-Mail|| [286 views] Top|| File under:
FMI sez it'll fight on...
Despite the hardline judiciary's ban on the Freedom Movement of Iran (FMI), it will continue its political activity till the final ruling is issued, the movement's leader told Gulf News in an exclusive interview yesterday. Ebrahim Yazdi, former Iranian foreign minister, who recently returned from the U.S. to face trial at home, condemned the heavy-handed sentences against his fellow activists and called them 'unexpected' and 'far from wisdom'. He said: "While Iran is seriously threatened by foreigners, especially the U.S., this sort of political behaviour will exacerbate the situation and add fuel to the fire."


Might even make Iranians see the foreigners as a not-so-bad alternative...


He stressed on the importance of the reformists' strategy to quit the government and said it will be fully successful if it is adopted by all key ruling politicians and administrative figures, including President Mohammed Khatami. "If Khatami feels that he cannot actualise his promises because of right-wing violations, he should let people know and make it crystal-clear," he said.


Turning thigs back over to the ayatollahs should settle things one way or the other. Hope the reformists don't miscalculate and have it turn up the other.
Posted by: Fred Pruitt || 08/02/2002 04:44 pm || Comments || Link || E-Mail|| [232 views] Top|| File under:
Reformist paper hits stands with criticism of Khatami
A newspaper published by a reformist lawmaker hit the stands in Iran Thursday with an editorial criticizing President Mohammad Khatami for failing to take action against hard-liners obstructing his reforms. The Farsi-language daily Aeineh Jonoub — Mirror of the South — went on sale a week after the hard-line judiciary upheld the six-month ban on Iran's leading reformist daily, Nowruz, on charges of publishing lies, disturbing public opinion and endangering national security. In the editorial, the newspaper referred to the closures of reformist publications in Iran and the recent resignation of a popular cleric in the central city of Isfahan who protested hard-line clerics' absolute hold on power. "(Amid all this) we are all wondering: Where is Khatami?" the paper said. "We are all amazed at the absence of Khatami ... from the (political) scene. (...) It is clear that a silent Khatami is a Khatami who is favorable to the conservatives."


Khatami's reached his accomodation. The ayatollahs let him pretend to be in charge while they run things...
Posted by: Fred Pruitt || 08/02/2002 04:48 pm || Comments || Link || E-Mail|| [237 views] Top|| File under:
Caucasus
Border Guards expecting a visit from Georgia...
The Federal Border Guard Service has information that a group of nearly 160 rebels is on Georgia's territory and is preparing to cross into Chechnya. "This is no time to sit back and relax. There is accurate information that roughly 150-160 rebels are prepared to cross into Chechnya, and we will be waiting for them along the entire perimeter," Konstantin Totsky, head of the Russian Federal Border Guards Service, told journalists on Friday. "We are doing everything in our power. We are confident that the border guards will not have to work alone."


Good idea. Call in the paras or a couple Guards' divisions and clean the whole area out... Oh. You've tried that. Well, try it again...


He told Interfax that the border guards will be stationed at the Chechen section of the Russia-Georgia border and will work in close collaboration with the military. "We have been asked to work in close cooperation with a special force group under the Defence Ministry," the border guard service chief said. More troops are on stand-by at the Combined Federal Forces' base in Khankala and in other settlements.


If you don't catch them today, they'll catch you tomorrow.
Posted by: Fred Pruitt || 08/02/2002 04:55 pm || Comments || Link || E-Mail|| [243 views] Top|| File under:
Nearly all Chechen rebel infiltrators killed
Nearly all the Chechen rebels that infiltrated Chechnya's Itum-Kale district from Georgia have been killed, an official in the Federal Security Service's Public Relations Centre told Interfax on Friday. "All the border guard, army, Federal Security Service and Interior Ministry units involved in the elimination of the gang that infiltrated Russia from Georgia acted with good teamwork," the official said. All these units have resumed their normal duties, he said.


Put 'em on standby — there's more on the way. By the way, how many is "nearly all"?
Posted by: Fred Pruitt || 08/02/2002 04:59 pm || Comments || Link || E-Mail|| [242 views] Top|| File under:
Home Front
FBI Probes Lawmakers for Leak
The FBI has asked members of the House and Senate intelligence committees to take lie-detector tests as part of an investigation into the leak of information related to the Sept. 11 attacks. The official emphasized that the exams "are always voluntary." Lie-detector tests are a standard element of FBI investigations and are meant to eliminate people from suspicion. The Washington Post reported in Friday editions that nearly all 37 members of the intelligence committees have been questioned and many have been asked to take polygraphs. Several lawmakers have refused to take the test, citing the constitutional separation of powers between the legislative and executive branches of government, along with the unreliability of the exams, the newspaper said.
I doubt if the problem is the exam's unreliability...
Posted by: Fred Pruitt || 08/02/2002 08:33 am || Comments || Link || E-Mail|| [289 views] Top|| File under:
India-Pakistan
No stability until Pashtuns in charge equal rights for all
Pakistan could not be strengthened until equal rights were not granted to all nationalities living in the Country. Chairman Pushtoonkhawa Milli Awami Party, Mehmood Khan Achakzai said this while speaking at a public meeting at the end of five-day national congress of PMAP, here on Thursday.


Ummm... Yeah. This should be interesting...


"We love Pakistan as our motherland is part of it," Mr. Achakzai said adding that his party was struggling for the securing the rights of the people of Balochistan. Strongly criticizing military regime, he said that oppressed nations were not responsible for the disaster being faced by the country.


Y'see, we love Pakistan, but our motherland is Pashtunistan. And them damn Paks are oppressing us, cuz they won't let us run things...


"Army and wrong policies of Punjab are responsible for all these problems," he claimed and said that it was the right time for the political parties to get united for restricting Army's role in the country's affairs.


Yes! Yes! Damn them Punjabis! Damn that Army!


The Chairman PMAP said that Pakistan Oppressed Nationalities Movement was established to provide a platform to make last attempt to save Pakistan from complete collapse. He said that his party and PONM were demanding equal rights for all nationalities and their control on their own resources.
And the right to live under their own laws. And to make their own foreign policy. And their own currency. And their own quaint local customs. And to kill people... Especially to kill people.
He said that oppressed nationalities were no more ready to say "Pakistan Zindabad" where they live like slaves. He said that under a conspiracy, Pushtoon motherland was bifurcated in three parts just to deprive Pashtoons of their basic rights.


"Bifurcated" means split into two, doesn't it? Thought so...


The nationalist leader while referring to the foreign policy of the country said that Islamabad has never consulted oppressed nationalities while evolving country's foreign policy. He said that they adopted such a policy, which annoyed other countries and Pakistan was standing alone in the community of nations.


That makes sense. They've got a lot better handle on the realities of international relations in Quetta and Peshawar than in Islamabad, I'm sure...
Posted by: Fred Pruitt || 08/02/2002 11:15 am || Comments || Link || E-Mail|| [252 views] Top|| File under:
International
Russers: No, you have to take your scarf off for your picture
A court in the Russian region of Tatarstan ruled on Friday against three Muslim women who were demanding they be allowed to wear headscarves for official identification photographs, a news agency reported. The three women had argued in their complaint against the Interior Ministry of Tatarstan that they must not be forced to take off their headscarves for the pictures, saying the regulation went against Islam, the Interfax news agency reported.


Sometimes the Russers are less addicted to nonsense than we are...
Posted by: Fred Pruitt || 08/02/2002 09:51 am || Comments || Link || E-Mail|| [241 views] Top|| File under:
Middle East
IDF carries out real estate operations...
In Hebron, Israeli forces blew up a three-story house belonging to the family of a Palestinian who carried out an attack in Jerusalem last November, the military said. In Tulkarem, soldiers destroyed the house of a Hamas gunmen who opened fire in the Israeli coastal city of Netanya in March of last year, killing three.
"Dear, there's a bulldozer and two tanks out front."
"Ummm... Guess I shouldn't have killed all those people."
Posted by: Fred Pruitt || 08/02/2002 08:33 am || Comments || Link || E-Mail|| [237 views] Top|| File under:
Hamas activist contracts rigor mortis...
Outside Nablus, in the nearby village of Salem, Israeli soldiers surrounded the house of a Hamas activist, Amjad Jubur, 28, and shot him dead, both sides said. However, the military said he was shot while trying to escape. A neighbor said he was shot after being handcuffed.


Guess he tried to escape while he was handcuffed. (Damn! This sympathy meter's still busted...)



Posted by: Fred Pruitt || 08/02/2002 08:33 am || Comments || Link || E-Mail|| [242 views] Top|| File under:
Nablus occupied. Again.
Israeli troops backed by 150 armored vehicles swept into the West Bank city of Nablus on Friday, trading fire with Palestinians and arresting about 50 people in a strike that followed several Palestinian attacks in Israel. In overnight clashes and army operations in the West Bank and the Gaza Strip, five Palestinians were killed and at least six houses were destroyed. Also, Israeli officials approved orders to expel two relatives of suspected Palestinian attackers from the West Bank to Gaza - measures the Israelis hope will deter potential attackers.
Watch for the sea of blood, guys...
Posted by: Fred Pruitt || 08/02/2002 08:33 am || Comments || Link || E-Mail|| [234 views] Top|| File under:
Occupation Forces Arrest Hamas Leader
Occupation forces arrested the night before last Hussein Abu Kuweik, one of the leaders of the Islamic Resistance Movement, Hamas, in Ramallah, according to reliable Palestinian sources. The sources elaborated that a special unit of the Zionist army arrested Abu Kuweik and took him to an unknown destination.


Hopefully it's a very unpleasant place...


The Occupation forces had attempted to assassinate Abu Kuweik a few months ago by firing at his car but he survived the attempt because he was not in the vehicle. However, his wife and his three children were killed in the incident. The Occupation forces had deported Abu Kuweik to South Lebanon in 1993 along with 400 Palestinian Mujahideen from Hamas and Islamic Jihad Movements. Sources affirmed that another Hamas member, Faraj Rummana, was arrested along with Abu Kuweik.


He'd be a pretty important crazed killer, since they were willing to waste a rocket to try and take him out. Hope they don't "deport" him again this time.
Posted by: Fred Pruitt || 08/02/2002 08:33 am || Comments || Link || E-Mail|| [223 views] Top|| File under:
Yasser squeals like a pig...
Palestinian leader Yasser Arafat called the Israeli operation "a new massacre."


The old one is used up...


"I need an answer from the whole United Nations: is this acceptable?" he said.


Yes. It's a method of getting at crazed killers and the men and women who love them...


Arafat's remarks came a day after the U.N. issued a lengthy report saying there was no evidence to support Palestinian claims of an Israeli massacre in Jenin during fighting in April. The report criticized Palestinians for stockpiling weapons in the town, and chastised Israel for delaying medical and humanitarian aid.
"Sometimes we call it a massacre even if it's one person." They really said that.
In response to the Nablus incursion, Arafat said: "I am asking for quick international intervention from the United Nations. If they are not able to send forces, then send observers."


"Just don't let them kill me!"
Posted by: Fred Pruitt || 08/02/2002 08:34 am || Comments || Link || E-Mail|| [623 views] Top|| File under:
Israel giving CNN the boot, hairy eyeball to Beebs...
Israeli television viewers may soon no longer have access to CNN after the Jewish state's cable television regulator gave stations the right to pull the U.S. network within three months because of CNN's coverage of the Middle East conflict. The cable authority announced it was making the decision officially because of the financial situation of cable broadcasters, many struggling under heavy debt loads, saying CNN's subscription rates are too high, Agence France-Presse (AFP) said. But cable authority officials acknowledged to reporters that there was "unhappiness" with the U.S. network's coverage of the Israeli-Palestinian conflict. Communications Minister Reuven Rivlin blasted CNN as well as the BBC for their Middle East coverage, and said he would not oppose any move by a local satellite television company to cut off both networks.


I can remember when both CNN and BBC were quality networks, but that's pretty far in the past for both of 'em...
Posted by: Fred Pruitt || 08/02/2002 09:59 am || Comments || Link || E-Mail|| [290 views] Top|| File under:
White House puts UN on notice
Kathy Kinsley points to this jaw-dropper:
In a defining stroke of statecraft, U.S. Ambassador John Negroponte has served notice to the United Nations that its years of treating Israel as a whipping boy are over. He and President Bush will brook no nonsense from the international community. Henceforth, the ambassador told Security Council members, Washington will use its veto power to kill any Middle East resolutions that fail to clearly and fully denounce Palestinian terrorism. To survive, any such resolution must include explicit condemnations - by name - of Hamas, Islamic Jihad and the Yasser Arafat-linked Al Aqsa Martyrs Brigades, all of which practice and exult in the massacre of Jews.
Unless I'm mistaken, that's a stand on principle. Every once in awhile I get to thinking the Bush team has forgotten its way, that they've become wimpy, or too wrapped in domestic in-fighting with Daschle/Gephardt/Whomever. Then they come up with something like this and make me proud of them again.
Posted by: Fred Pruitt || 08/02/2002 11:23 am || Comments || Link || E-Mail|| [285 views] Top|| File under:
Is there an echo in here? Is there an echo in here?
Jason Rubenstein at Tonecluster points to this plaintive question and its more sensible answer...
What if we had not killed Hamas megaterrorist Salah Shehadeh? Why did we bring upon ourselves a new wave of terrorism?

The more pertinent questions are quite different: Why do the terrorists, and the Palestinian leadership that does nothing to stop them, not ask itself similar questions before attacking Israelis? Why are patently justified and preventive Israeli actions considered provocative, while Palestinian "retaliation" is considered natural?
Every month or two, I find myself asking, "Why is it necessary for us to please them and there's no obligation on them to please us?"
Posted by: Fred Pruitt || 08/02/2002 02:20 pm || Comments || Link || E-Mail|| [236 views] Top|| File under:
Southeast Asia
Megawati sez Aceh rebels are gonna get it...
President Megawati Soekarnoputri promised tougher action against Aceh in her attempt to end various conflicts in the country, even as she claimed the threat of disintegration around the country was subsiding. "The threat of disintegration that has been afflicting the nation and country in recent years, and the socio-political upheavals due to inter-societal conflicts in several areas, have considerably subsided," the President told the People's Consultative Assembly (MPR) during the opening of its annual congress on Thursday.


Pretty nice melody she's whistling as she walks past the graveyard, isn't it?


Delivering a progress report to the Assembly, Megawati said her government would give priority to ending the conflict Aceh, Papua and Maluku, as well as preserving peace in Central Sulawesi's Poso regency, North Maluku, Kalimantan and Atambua in East Nusa Tenggara.


As long as nobody minds, of course...


Dedicating over three pages of her 26-page report to the Aceh province, she warned the Free Aceh Movement (GAM) fighters, accusing them of continued hostility and acts of intimidation.
Posted by: Fred Pruitt || 08/02/2002 09:47 am || Comments || Link || E-Mail|| [232 views] Top|| File under:
Marohombsar backs out of surrender talks...
Doubtful that authorities could guarantee his safety, Pentagon kidnap-for-ransom gang leader Faisal Marohombsar has backed out from plans to surrender, with the arrest of his brother, Ismael. An official could offer no explanation for Marohombsar's decision since a commitment was already made to comply with the fugitive's demands — that his legal rights be assured and that he is committed with the Intelligence Service of the Armed Forces (ISAFP). With the deadline for Marohombsar's surrender already over, the police has resumed its manhunt. A team from the military's Southern Command was also mobilized to help in the operation.


Maybe he'll feel like negotiating when he's dead...
Posted by: Fred Pruitt || 08/02/2002 10:17 am || Comments || Link || E-Mail|| [233 views] Top|| File under:
Terror Networks
Rumsfeld wants more Bad Guys dead...
U.S. Defense Secretary Donald Rumsfeld wants more al-Qaeda members captured or killed and has ordered his top special operations general to accelerate covert missions to that end. Issuing a classified command to the U.S. Special Operations command, Rumsfeld tasked the head of the unit, General Charles Holland, with devising a plan to that effect. Holland' plan, dubbed "the first 30 percent," calls for new types of clandestine operations against terrorists that can be launched quickly and fall "outside restrictions of traditional law enforcement," said the daily.


That means they realize that soldiers aren't cops. They're not going to serve the Bad Guys with subpoenas — they're going to ice them.


Officials familiar with Holland's plan said Rumsfeld wants his covert warriors to be unrestrained by law enforcement approval procedures, which can delay operations for months. "Rumsfeld wants to stay as far away from law enforcement as possible," one source told the daily, adding that the Secretary wants "new thinking," wanting to see more clandestine missions undertaken by Special Operations, which he believes can be more innovative.


But... but... He hasn't filled out for 1176B, which is required before calling for such a thing...


The Secretary is not happy at the rate al-Qaeda and Taliban fighters are being tracked down and eliminated in Afghanistan the U.S. Central Command under General Tommy Franks, who is running the war. Some Rumsfeld advisers consider Franks too cautious. Under Rumsfeld's instructions, Holland will have a bigger say in which types of special-operations missions are run in Afghanistan, and new powers to organize specific missions. The memo lists not only Osama bin Laden but another half dozen or so top al-Qaeda leaders who are believed to pose the greatest threat to coordinate and order new terrorist attacks on the United States.


Fine idea. Attack the head cheeses, kill them, then bring them before the International Criminal Court. That makes more sense than we've heard in at least a month.
Posted by: Fred Pruitt || 08/02/2002 12:42 pm || Comments || Link || E-Mail|| [243 views] Top|| File under:
Who's in the News
24
[untagged]
Bookmark
E-Mail Me
The Classics
The O Club
Rantburg Store
The Bloids
The Never-ending Story
Thugburg
Gulf War I
The Way We Were
Bio
Merry-Go-Blog
Hair Through the Ages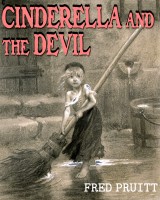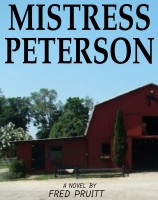 On Sale now!


A multi-volume chronology and reference guide set detailing three years of the Mexican Drug War between 2010 and 2012.

Rantburg.com and borderlandbeat.com correspondent and author Chris Covert presents his first non-fiction work detailing the drug and gang related violence in Mexico.

Chris gives us Mexican press dispatches of drug and gang war violence over three years, presented in a multi volume set intended to chronicle the death, violence and mayhem which has dominated Mexico for six years.
Click here for more information


Meet the Mods
In no particular order...


Steve White
Seafarious
Pappy
lotp
Scooter McGruder
john frum
tu3031
badanov
sherry
ryuge
GolfBravoUSMC
Bright Pebbles
trailing wife
Gloria
Fred
Besoeker
Glenmore
Frank G
3dc
Skidmark
Alaska Paul



Better than the average link...



Rantburg was assembled from recycled algorithms in the United States of America. No trees were destroyed in the production of this weblog. We did hurt some, though. Sorry.
34.238.190.122