Caucasus
Chechens confirm Khattab is dead
A radical wing of the Chechen rebel leadership confirmed that Arab warlord Khattab was dead, in a statement to the separatist news agency Kavkaz-Center. "The death of the Chechen commander has been officially confirmed," the news agency said, citing the "command headquarters of the Chechen Mujahideen," adding that Khattab was poisoned by a letter delivered to him on March 19.


Ah. The old Poisoned Letter trick. Never heard of it.


Russia's intelligence agency FSB, the former KGB, said last week it had killed the guerrilla leader, believed to have been born in Jordan or Saudi Arabia and known by only by the single name Khattab, during an undercover operation.
Hey, good research. Actually he was known by the single name Omar Ibn al Khattab, but they're close.
However, Chechen rebels repeatedly dismissed the claims as Moscow's propaganda, even after Russian RTR state television broadcast several minutes of amateur film apparently showing the body of Khattab, recognisable by his trademark flowing black hair and beard.
Toldja it looked like him. Toldja he looked dead. The Talibs denied Mohammad Atef was dead, too, even after he'd started to stink.
The film was shot by Chechen rebels on March 19-20 and later obtained by the FSB, according to RTR.


Apparently they got his body with it, since they cut his head off, perhaps to pickle it. Kinda hard to argue with that kind of evidence, though the Bad Guys tried.


The Chechen radical wing said Khattab was poisoned by a letter delivered by a messenger who was known to him, adding that "according to some information, the messenger is now with the Russians," Kavkaz-Center reported.


The Russers said they had turned one of his Arab buddies. Guess they did.


The report added that Khattab was buried in the mountain regions of southern Chechnya, a stronghold of separatist rebels who have been fighting a brutal two and a half year guerrilla war against Russian forces.


Except for his head, which the Putin has in a jug on his desk. Heh heh.


Khattab, who according to Russia had links to wanted terrorist suspect al-Qaeda, personified for many Russians the threat of international Islamic extremism.
That's probably because he was an international Islamic extremist. He probably coordinated with Binny and passed the usual congrats, and certainly there were lotsa Chechens in Afghanistan, but I still don't think they were part of the same network. I think they were parallel to each other, possibly under the same Soddi master.
The death of such a prominent figure would represent a major blow to the rebels in breakaway Chechnya where Russian forces have until now failed to kill or capture any of the leading Chechen guerrilla chiefs.


They got that right, even if they got the name a little wrong. I shall now ululate and hand out candy to children while shooting my gun off into the sky.


Khattab, head of the Islamic Army of Dagestan, was the loyal lieutenant of top Chechen commander Shamil Basayev, with whom he had sought to restore a 19th-century Islamic state in the Caucasus.
He was trying to carve out his own little Islamic emirate. Khattab was the commander of the Chechen Foreign Legion, estimated at 400 thugs. Shamil commands the local boys.
He is a figure shrouded in mystery, an enigma that begins with his name and origins. Russian newspapers say he was in his mid-30s, and born Habib Abder-Rakhman of Jordanian or Saudi origin.


I read someplace that he was a Jordanian bedouin, born on the Soddi side of the border.


Viewed as one of the main proponents of Wahhabism, an austere Saudi brand of Islam, he is said to have waged a holy war against Russia for 15 years, first in Afghanistan then in Tajikistan and to have also supported Muslims in Azerbaijan during the conflict in Nagorny-Karabakh.
Ah, the good old days of Nagorno-Karabakh. It started with Azeri thugs grabbing military equipment from the local Russers, who were in the process of shutting down and going home, and driving through Armenian towns shooting everything in sight. It ended with the Armenians taking the shootin' arns away from them and beating the hell out of them.

Khattab's loss is in the same category as Abu Zubaydah and the deaths of Mohammad Atef and Juma Namangani. It's not going to make his little army of mercenaries go away, but leadership, especially in Islamist circles, is personality-based. More important, the aura of inevitability is also dented. True Believers are a lot more likely to be willing to sacrifice their lives for a cause that'll be victorious in the end. If you're not going to be victorious, why bother?
Posted by: Fred Pruitt || 04/29/2002 07:16 pm || Comments || Link || E-Mail|| [264 views] Top|| File under:
India-Pakistan
U.S. envoy to Pakland sez to hell with it...
The US ambassador to Pakistan, Wendy Chamberlain, has asked to return home after less than a year in Islamabad because of the disruption to her family life caused by the security situation there. Chamberlain, who is a single mother, has been frequently separated from her school-going daughters China, 14, and Jade, 12, since she moved to Pakistan last summer. The girls went to Islamabad last August to be with their mother and study there but were evacuated in September following the 9/11 catastrophe. They returned to Islamabad in January but were evacuated again after the March 17 church bombing that killed a female US diplomat and her daughter.


That made the kids intercontinental yo-yos and destroyed any kind of stable home life. It also damaged Chamberlain's ability to concentrate on matters at hand, which were of pretty high import the whole while. A person — man or woman — can be a sharp, even ruthless diplomat and negotiator, but they remain parents and (sometimes) spouses.


Chamberlain's recall will seriously undermine US diplomatic activity in a country where the American ambassador enjoys enormous clout, unparalleled access, and is often referred to as the viceroy of the country. Compounding her exit will be the departure also of Michelle Sison, the Deputy Chief of Mission in Islamabad, who is completing her tour of duty and returning to Washington. In fact, the US embassy in Islamabad and the consulates in Karachi, Lahore, and Peshawar have been gradually depopulated with dozens of US personnel being recalled due to the deteriorating security situation in the country. The missions are now running on emergency skeletal staff, not counting the spooks and spies operating in the war on terrorism.


You can't really expect foreign service officers, who are civilians, to function as targets in the kind of country where Daniel Pearl was murdered. Not without a lot better security than was evident at the last church bombing, anyway, which was in a diplomatic compound. The idea of diplomatic immunity seems to have dissipated entirely, not only for Americans but for anybody the Hard Boys don't like.
Posted by: Fred Pruitt || 04/29/2002 02:08 pm || Comments || Link || E-Mail|| [278 views] Top|| File under:
Vajpayee will march for peas in Gujarat
Prime Minister Atal Bihari Vajpayee will participate in a peace march in violence-hit Gujarat.


Isn't that decisive of him? Thought the purpose of a march was to get the government's attention? Maybe even cause them to take some sort of action?


Vajpayee accepted a suggestion in this regard at a meeting of the NDA Coordination Committee which was convened to decide the strategy for Tuesday's Opposition-sponsored motion on the Gujarat issue in Lok Sabha.


Was that the dumbest thing they could come up with? They obviously weren't shooting for the smartest, were they? Or maybe it was the most cynical thing.


This was stated by NDA Convenor and Defence Minister George Fernandes who on Sunday led a peace march in Ahmedabad. Fernandes was of the view that peace march was a success.


It was? Did the killing and mayhem stop, even for an hour? Then it wasn't a success.


He said there were suggestions at the meeting that there should be more such peace marches.
As opposed to taking decisive and concrete action to round up the instigators, regardless of who they may be, reestablish order, and protect citizens from thugs in the future.

Cheeze. Did you ever notice how hard it is to type while holding your nose?
Posted by: Fred Pruitt || 04/29/2002 03:02 pm || Comments || Link || E-Mail|| [319 views] Top|| File under:
Coalition minister resigns over Gujarat
Union Coal and Mines Minister Ram Vilas Paswan has resigned from the government over its handling of the Gujarat situation. The Lok Janshakti leader also decided to severe ties with the NDA. The Lok Janshakti will vote against the government in the Gujarat debate in the Lok Sabha on Tuesday.


Things are crumbling for Atal, while he's out marching for peas. If the kind of hacks that get the Coal and Mines Ministry are bailing, he's in trouble...


Paswan said the BJP government in Gujarat had failed to bring the law and order situation in the state under control. He has demanded CM Narendra Modi's ouster and that President's Rule be imposed in the state.


Oh, I see. The Minister has something against rule by crooks and thugs, at least when they stink as loud as Modi does.


Sources close to Paswan said he met Prime Minister Atal Bihari Vajpayee on Monday and handed over his resignation. The Lok Janshakti has four MPs in the Lok Sabha. Lok Janshakti spokesman R S Bidhuri said the country had to hang its head in shame because of the Gujarat developments.
Posted by: Fred Pruitt || 04/29/2002 03:16 pm || Comments || Link || E-Mail|| [289 views] Top|| File under:
RSS, BJP feel the heat
Despite their stout defence of Gujarat thief chief minister Narendra Modi, the BJP and the RSS are beginning to wilt under the attack not just from the opposition, NDA allies and domestic media but industry as well. This has been capped by the criticism from western countries at a time when the BJP-led government thought it had brought India centre-stage in the global war against terrorism .


Then they blew it by indulging in the same thing. It doesn't matter whether you wear a turban or not. It matters if you kill and maim other people for funsies.


So, even as the BJP and the RSS reiterate that Modi brought the situation under control within 72 hours and his conduct has been impeccable, the process of distancing themselves from Modi appears to have begun.


Cheeze. I'd hate to see what they think peccable is.


On Monday, RSS spokesperson MG Vaidya suo moto said it was strictly within the BJP's purview to decide whether to retain Modi as Gujarat CM. "We didn't influence the BJP when he was appointed chief minister," Vaidya said.


"Who cares if he gets dumped, as long as we hold onto power?"


He alleged the continuing violence was being deliberately provoked to bring pressure to remove Modi, and hastened to add there was no case for Modi's removal...


The original violence was provoked as an exercise in power by the RSS brownshirts. If Modi's done anything to stop it, it's been ineffectual. If he hasn't done anything, he should be removed. If he's been ineffectual, he should be removed.


But even as they sought to distance themsleves from Modi, the BJP and the RSS are also trying hard to launch a public relations counter-offensive on Gujarat. So, on the eve of the crucial Lok Sabha debate, both the RSS and the BJP attacked the media and some organisations for selective presentation of "facts" and dropped dark hints about the dangers to internal security.


The "selective presentation of 'facts'" so far features about 800 dead, along with tales of inhuman cruelty. Now, one can say the inhuman cruelty didn't take place except in those instances where there were cameras around, but it's hard to dispose of 800 bodies of the brownshirts' fellow citizens, even when they've been incinerated in their homes.


Malhotra... said the reports of rapes were vastly exagerrated. "How can mobs rape women?" he asked.


Lord knows. But mobs in that part of the world sure seem to get a lot of jollies out of doing it.
Posted by: Fred Pruitt || 04/29/2002 03:43 pm || Comments || Link || E-Mail|| [306 views] Top|| File under:
Gujarat still burning
Two persons were killed and five injured early on Monday when the crude bombs they were carrying exploded near the Kalupur police station here even as stray incidents of violence were reported from other parts of the city and Vadodara. All the victims were members of the minority community.


That implies the Paks haven't gotten to Gujarat to make hay, otherwise they'd have been grenades or RDX.


Widespread violence was reported through the night in Kalupur as mobs went on the rampage in Dhana Suthar Ni Pol, Khiskola Pol and Panchpatti and Karalia which have mixed population. At least two persons were killed, one of them in police firing, as the violence continued till the early hours of Monday. In Vadodara, at least 22 persons were injured in overnight violence.


And Modi's handling of the situation is considered "impeccable"?


The bombs exploded when seven persons, alleged to be linked with the former Abdul Latif gang, were about to hurl them on Mansuri Mohalla, right next to Relief Road, where defence minister George Fernandes took out a peace march on Sunday. The police are yet to ascertain if the victims were making bombs on the terrace of the house when the explosion rocked the area.
Where's the surprise when the gangsters come swarming out when you've got anarchy instead of government? This is hinduvta?
Posted by: Fred Pruitt || 04/29/2002 03:55 pm || Comments || Link || E-Mail|| [258 views] Top|| File under:
New venue demanded for Pearl trial after threats
Prosecutors in the trial of four Pakistani men accused of murdering Daniel Pearl demanded a new venue for the case, claiming they were receiving threatening telephone calls. Public prosecutor Raja Qureshi filed an application in the High Court, asking the for the trial be moved from Karachi, where Pearl was kidnapped and executed, to any nearby city.


They're going to have the same problem anywhere they move the trail, unless it's someplace like Samoa.


He said there had also been warnings of an attack on the prison where the trial is being held in a makeshift courtroom. "I can not give you the details, but threats have been received that the jail can be blown-up if this trial proceeds," he said.


Thought they had a powerful police establishment, backed up by an army? What's gonna be more secure than having the trial in a fortified jail?


Defence lawyer Khwaja Naveed told AFP he was aware of the application, but did not know the details.


"Wudn't my client. Nope. Not us."


Proceedings were delayed last week after prosecutors filed a petition asking for the presiding judge to be replaced, complaining he had failed to stop the accused making "threatening gestures" to witnesses in court.


Ummm... Yeah. Having the accused pointing his finger at a witness and hollering "Bang! Yer dead!" is probably a valid subject for objection.
Posted by: Fred Pruitt || 04/29/2002 06:21 pm || Comments || Link || E-Mail|| [264 views] Top|| File under:
Pakistan prepares for presidential referendum
Pakistanis appear to believe the result of Tuesday's referendum to give military ruler Pervez Musharraf five more years as president is a foregone conclusion despite protests from opposition parties. The military regime has mobilised all its resources to ensure victory for the general who seized power in a 1999 coup and named himself president in June last year.


Well, he's kinda the military's candidate, isn't he?Guess it's understandable...


Private transport has been commandeered to take supporters and civil servants to the polling stations and there are growing concerns among political opponents and independent analysts over potential ballot rigging. No electoral rolls are being used and people will not be required to show official identification cards at the polling stations, so "indelible" ink used to mark the fingers of voters is the only thing to prevent multiple voting.


"Vote early and often!"


The Alliance for the Restoration of Democracy, an umbrella group of anti-Musharraf religious and political parties, was due to hold a small protest in Karachi Monday after being denied permission for a larger rally.


That's the old-line crooks...


Some 15,000 people turned out at the first officially sanctioned anti-referendum rally in Lahore on Saturday, where party leaders comdemned the ballot as a farce and called for a boycott. Pakistan People's Party spokesman Nazir Dhoki said Musharraf had already engineered his victory.


And he was damned jealous he wasn't able to engineer one for himself...


"We have decided to boycott the referendum because we know our negative votes will be thrown into the dustbin. It is a one-sided affair and there is nobody to check bogus voting," he said.


Dontcha hate it when that happens?


"It is an open fraud. We know that ballot boxes will be stuffed by yes votes. Rigging has already started," he added, referring to police beatings meted out to drivers who refused to surrender their vehicles.
Qazi and his religious bloc and the PPP all hate the idea. Qazi because it blocks his own ambitions, the old-line parties because of Perv's antigraft line.
Posted by: Fred Pruitt || 04/29/2002 08:19 pm || Comments || Link || E-Mail|| [264 views] Top|| File under:
International
US reelected to UN human rights commission
The United States was reelected unopposed to the seat it lost on the UN Human Rights Commission last year. The United States was elected by acclamation at a meeting of the United Nations Economic and Social Council (ECOSOC), the parent body of the Geneva-based commission.
Oh? Did they get tired of leaving it in the hands of Syria and Zimbabwe? Does that mean we can fire Mary and Terje?
Australia, Germany and Ireland were elected to the three other seats on the commission reserved for members of the West European group of nations which includes a handful of other western democracies. There were only four candidates for the four seats in that group.


So the fix was in there, too? Wonder what the significance is, if any?


Last year, the United States scored lowest among five candidates for the four seats, and was voted off the commission for the first time since the commission was established in 1947.


Guess they showed us. When I was a young feller, it was only nut cases who went around saying we should dump the UN. Either I've become a nut case as I've grown older and presumably wiser, or the UN's come closer to being worth dumping.
Posted by: Fred Pruitt || 04/29/2002 06:36 pm || Comments || Link || E-Mail|| [266 views] Top|| File under:
Middle East
IDF goes into Hebron
Israeli forces pushed into Hebron early Monday, killing nine Palestinians. Israeli forces entered the West Bank city of Hebron at about 4:30 a.m., with tanks and armored personnel carriers driving in from all directions. Nine Palestinians, including six civilians, were killed by Israeli fire, Palestinian witnesses said. In the bloodiest incident, a missile fired from an Israeli helicopter hit a one-story house, killing a gunman and four civilians. Two more civilians who rushed to the scene to try to help were killed by helicopter fire, witnesses said.

Israeli troops lined up dozens of Palestinian men against a wall, handcuffing and blindfolding them. Several of the men knelt on the pavement, as Israeli troops stood guard. Ben-Eliezer said troops arrested 17 Palestinians in Hebron, including several high on Israel's wanted list, and found two suitcases filled with explosives, as well as a car bomb ready for detonation. "We went there to hit that infrastructure (of terror groups) and to get out quickly," Ben-Eliezer said.

The Hebron incursion came in retaliation for a weekend attack on the nearby Jewish settlement of Adora, in which four Israelis, including a 5-year-old girl, were killed. Hamas claimed credit for that attack.


The incursion doesn't come as a surprise. They always retaliate after atrocities. Seems like this retaliation was pretty productive.


Palestinian Cabinet Minister Saeb Erekat said Israel acted in bad faith by sending troops into Hebron. "The moment we accepted the American proposal (on Arafat's confinement), we have an incursion into Hebron," Erekat said. "Every time we show good will ... Israel slaps us in the face."


That was just after the five year old was murdered, wasn't it?
Posted by: Fred Pruitt || 04/29/2002 01:21 pm || Comments || Link || E-Mail|| [267 views] Top|| File under:
Yasser's out of jug
Israel's Cabinet reluctantly agreed to a U.S. proposal to release Palestinian leader Yasser Arafat from his monthlong confinement and allow him to travel freely. Israel said Arafat was free to leave his headquarters in Ramallah. However, Israeli tanks continued to surround his compound Monday, and Arafat was not expected to make a move for a day or two, until six Palestinians wanted by Israel were moved from his compound to a prison in the town of Jericho.
Where there are several mobs waiting to try and storm it to get them out. We know the routine...
Israel gave its consent to ending Arafat's confinement with the understanding that the United States, in turn, would stand by Israel's side in an increasingly tense showdown with the United Nations over a fact-finding mission to the Jenin refugee camp, government officials said.


It doesn't look like the U.S. has sufficient horsepower on its own to unstack the deck. But the fault-finding team, coupled with Durban, Mary Robinson, and the UNHRC will lend more impetus to the general feeling that we'd be better off without the UN on the bottom of our shoe.
Posted by: Fred Pruitt || 04/29/2002 01:30 pm || Comments || Link || E-Mail|| [320 views] Top|| File under:
Gunny sniped at Church of Nativity
At the Church of the Nativity in Bethlehem, a Palestinian militiaman was killed by Israeli sniper fire Monday when he walked into a courtyard, the army said. Three monks later carried the body out of the compound. The church, built over Jesus' traditional birth grotto, has been under Israeli siege for a month, with more than 200 armed Palestinians holed up inside.
Posted by: Fred Pruitt || 04/29/2002 01:19 pm || Comments || Link || E-Mail|| [262 views] Top|| File under:
Yasser (we're so surprised!) renegs
PA leader Yasser Arafat has already begun backing out of the agreement with the United States by which six persons are be handed over to the custody of US and UK agents to ensure they serve prison sentences. Arafat is required to turn over four PFLP terrorists involved in the assassination of Rechavam Ze'evi, as well as Fuad Shubaki and PFLP leader Ahmed Sadat, responsible for the Karin-A weapons freighter. Arafat has already announced the Karin-A suspects would not be turned over to US custody.
Link is via Rand Simburg. Tired sigh of resignation is my own.
Posted by: Fred Pruitt || 04/29/2002 09:44 pm || Comments || Link || E-Mail|| [267 views] Top|| File under:
Terror Networks
Ugandan rebels shoot 60 mourners dead inside Sudan
Up to 60 mourners have been shot dead in southern Sudan by suspected Ugandan rebels who forced them to eat a dead body they were about to bury, the Ugandan army charged. Army spokesman Major Shaban Bantariza told AFP that the attack took place Friday on the ranges of mountain Agoro, which straddles the Uganda, Sudan border."The LRA (Lord's Resistance Army) attacked them as they were about to bury a person," Bantariza said, adding that Ugandan forces battling the rebels in the area gave the report.


The Ugandans said they'd broken them up. Either they were wrong, or these are the remnants.


"At gun point they forced them to cut to pieces the dead body and ordered them to mix the (human) meat with the sorghum they were cooking. They were forced to eat it before 60 of them were shot dead," Bantariza added. He said that frightened locals fled the area and sought refugee at camps of the Sudanese army nearby. No independent confirmation of the incident has been obtained.


When the Ugandans or the Sudanese catch these guys and "violate their human rights" by killing them slowly, I intend to yawn.
Posted by: Fred Pruitt || 04/29/2002 08:32 pm || Comments || Link || E-Mail|| [261 views] Top|| File under:
Who's in the News
14
[untagged]
Bookmark
E-Mail Me
The Classics
The O Club
Rantburg Store
The Bloids
The Never-ending Story
Thugburg
Gulf War I
The Way We Were
Bio
Merry-Go-Blog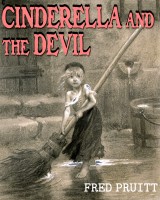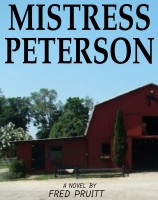 On Sale now!


A multi-volume chronology and reference guide set detailing three years of the Mexican Drug War between 2010 and 2012.

Rantburg.com and borderlandbeat.com correspondent and author Chris Covert presents his first non-fiction work detailing the drug and gang related violence in Mexico.

Chris gives us Mexican press dispatches of drug and gang war violence over three years, presented in a multi volume set intended to chronicle the death, violence and mayhem which has dominated Mexico for six years.
Click here for more information


Meet the Mods
In no particular order...


Steve White
Seafarious
Pappy
lotp
Scooter McGruder
john frum
tu3031
badanov
sherry
ryuge
GolfBravoUSMC
Bright Pebbles
trailing wife
Gloria
Fred
Besoeker
Glenmore
Frank G
3dc
Skidmark
Alaska Paul



Better than the average link...



Rantburg was assembled from recycled algorithms in the United States of America. No trees were destroyed in the production of this weblog. We did hurt some, though. Sorry.
18.234.255.5