Afghanistan
Euros urge US to limit campaign
By Ahmed Rashid in Lahore News Telegraph (UK)
AMERICAN military action against Afghanistan is unlikely to begin for another four to five weeks because of Washington's lack of knowledge and intelligence about the situation, Western sources said yesterday. European diplomats with experience of the region are urging America to limit its military campaign and restrict the use of land forces to avoid getting them bogged down in Afghanistan. "The US armed forces do not have a single soldier or officer who speaks Pushtu [the principal language of the Taliban]," said a senior Western military official. "They will have to first hire hundreds of Pushtu speakers. That shows how much they lack on the ground for this upcoming battle in Afghanistan." Pushtu, or Pashto, is the language of the Pathans and of the Taliban, who come from southern Afghanistan.
Posted by: Fred Pruitt || 09/19/2001 || Comments || Link || E-Mail|| [686 views] Top|| File under:
Ex-king calls on Afghans to renounce terrorism
CANDICE HUGHES Associated Press Writer
The 87-year-old ex-king of Afghanistan called on his people Wednesday to "rescue themselves" by renouncing terrorism. The United States is pressing Afghanistan to hand over Osama bin Laden, the prime suspect in the terror attacks last week in New York and Washington, and warned it could face military retaliation if it refuses. "My concerns and anxieties for the future of Afghanistan have increased in these precarious moments," former King Mohammed Zahir Shah said in a statement. "I appeal to the Afghan people and to their sense of honor and patriotism to rescue ourselves from this dangerous situation," he said.

He urged his country to "acknowledge with regret that the presence of foreign, imposed terrorists has causes unrest and danger" for Afghanistan. Bin Laden is a Saudi-born exile living in Afghanistan. "Historically our nation has acted in accordance to the guidance and tenets of Islam, embraced moderation and tolerance, opposed terrorism," he said. An aide said Zahir's message was recorded and broadcast inside Afghanistan but provided no details. An English translation was provided to The Associated Press in Rome, where Zahir has lived since his 1973 overthrow.
Posted by: Fred Pruitt || 09/19/2001 || Comments || Link || E-Mail|| [289 views] Top|| File under:
Mercy Corps pulls workers from Afghanistan
AP
Mercy Corps, the international aid organization that has its headquarters here, has pulled its workers from Afghanistan because of the possibility of a United States attack. Mercy Corps has operated for more than a decade in southern Afghanistan, the home of alleged terrorist ringleader Osama bin Laden and the stronghold of the country's hard-line Taliban militia. The non-profit's four foreign workers in Afghanistan, including two Americans, were in Pakistan when terrorists struck New York and Washington, D.C., last Tuesday. The non-profit instructed them not to return to Afghanistan. Other aid organizations also have pulled foreign staff from the country. Hundreds of Mercy Corps' Afghan aid workers do remain in Afghanistan, and so do thousands of beneficiaries of the group's programs.
Posted by: Fred Pruitt || 09/19/2001 || Comments || Link || E-Mail|| [274 views] Top|| File under:
Talibs ready to renew talks
MSNBC
The supreme leader of the Taliban told Islamic clerics Wednesday that Afghanistan's rulers were prepared to renew talks with Washington over the fate of Osama bin Laden, who has been named by the United States as the prime suspect in last week's terrorist attacks. But Mullah Mohammed Omar again insisted that the Saudi exile did not have the resources to carry out such a strike and said that the United States was looking for an excuse to destroy the Afghan leadership.

HUNDREDS OF ISLAMIC clerics assembled in the rocket-damaged Presidential Palace in the capital, Kabul, to decide whether to extradite bin Laden. The United States has threatened military attacks if the Taliban doesn't surrender the Saudi exile. "We have never tried to create problems with America. We have held talks in the present and the past with U.S. governments several times, and we are ready for more talks," Omar told the council.

In an edict issued to the council of clerics, Omar ordered the council to decide the fate of bin Laden on Wednesday, according to the Taliban's official Bakhtar news agency. However, after several hours of talks, the day's session ended without any agreements, and Qadratullah Jamal, the Taliban's culture and information minister, said the meeting would resume Thursday.

This article starring:
QADRATULLAH JAMAL
Taliban
Posted by: Fred Pruitt || 09/19/2001 || Comments || Link || E-Mail|| [268 views] Top|| File under: Taliban
Aircraft ordered to Middle East
Reuters
Defense Secretary Donald Rumsfeld on Wednesday ordered more than 100 U.S. bombers, fighters and other warplanes to move toward the Middle East region in the wake of last week's devastating attack on America, defense officials said. The officials, who asked not to be identified, would not say exactly where the aircraft would go. But they told Reuters the planes were expected to begin moving toward bases in or near the Gulf region as early as Thursday.
Posted by: Fred Pruitt || 09/19/2001 || Comments || Link || E-Mail|| [264 views] Top|| File under:
Bush urges Talibs to turn over Binny and his boys
Yahoo! News, by Reuters
President Bush said on Wednesday he wanted Afghanistan's ruling Taliban to hand over members of Saudi-born exile Osama bin Laden's al Qaeda organization who may be hiding in Afghanistan. ``I would strongly urge the Taliban to turn over the al Qaeda organizers who hide in their country,'' Bush told reporters as he met Indonesian President Megawati Sukarnoputri in the Oval Office.

Posted by: Fred Pruitt || 09/19/2001 || Comments || Link || E-Mail|| [268 views] Top|| File under:
Fifth Column
Fedex pulls ads from Politically Incorrect
MIKE McDANIEL Houston Chronicle TV Editor
Federal Express ordered its ads removed from the ABC late-night series Politically Incorrect on Tuesday after the show's host referred to recent U.S. military actions as "cowardly." After receiving complaints from around the country, including Houston, Federal Express reviewed Monday's edition of the show and decided to act, company spokesperson Carla Richards said. Richards said she did not know how many complaints the company received, but that they were of sufficient quantity to merit the actions the company took. "The (30-second) ad that runs during that show has been pulled for the indefinite future," Richards said.

Dinesh D'Souza, a panelist on Monday's show, quibbled with a reference made by President George W. Bush that the suicide bombers were cowards, noting that they gave up their lives for whatever may be their cause. "These are warriors," D'Souza said, "and we have to realize that the principles of our way of life are in conflict with people in the world."



"We have been the cowards lobbing cruise missiles from 2,000 miles away," said Bill Maher.

"We have been the cowards lobbing cruise missiles from 2,000 miles away," said Bill Maher, the host of Politically Incorrect. "That's cowardly. Staying in the airplane when it hits the building, say what you want about it, it's not cowardly."

This article starring:
Dinesh D'Souza
Posted by: Fred Pruitt || 09/19/2001 || Comments || Link || E-Mail|| [264 views] Top|| File under:
Sullivan: The blindness of the left
Andrew Sullivan.com, by Andrew Sullivan
One of the amazing things about the far left's embrace of the anti-American ideology of some in the Middle East is their willful blindness about what these fanatics actually believe in. Susan Sontag, for example, is a Jew. Does she honestly believe that America is responsible for more evil than a bunch of Muslim fanatics who would gas her in a second if they could? Could any gay person seriously argue for appeasement of people who would execute them on the spot if they lived under their rule? Could any serious feminist not believe in opposing fanatics who would eviscerate the slightest shred of freedom for women? I just don't get it. Liberals of all people should be the most serious about fighting this scourge. Is their hatred of America that deep?

This article starring:
Susan Sontag
Posted by: Fred Pruitt || 09/19/2001 || Comments || Link || E-Mail|| [279 views] Top|| File under:
The Nation: US the world's leading rogue state
"Our own government, through much of the past fifty years, has been the world's leading 'rogue state.'"

National Review Kumbaya Watch: The Nation - Joining the "we-had-it-coming" school of post-terror thought, Joel Rogers of The Nation makes the usual noises about "the inexcusable terror of what has just been done to us," and then gets down to the business of pointing out that "our own government, through much of the past fifty years, has been the world's leading 'rogue state.'"

This article starring:
Joel Rogers
Posted by: Fred Pruitt || 09/19/2001 || Comments || Link || E-Mail|| [265 views] Top|| File under:
Home Front
Mfume rebukes Durham NAACP chapter
BEN EVANS The Durham Herald-Sun
National NAACP President Kweisi Mfume sternly rebuked Durham NAACP President Curtis Gatewood Tuesday for the local minister's recent controversial comments regarding last week's terrorist attacks. Local and state NAACP members also condemned Gatewood's statement, in which he criticized President Bush and called World Trade Center companies discriminatory, while calling for a nonviolent response to the attacks. Meanwhile, City Council candidate Michael Peterson responded to the comments by withdrawing from the organization's upcoming candidates' forum.

"Mr. Gatewood surely has a right to his beliefs, but they are not the beliefs of the NAACP," Mfume said in a telephone interview with The Herald-Sun from his Baltimore office. "And while we live in a society where there are problems and imperfections, at this time of war it's important to keep our priorities straight and focused. This is not a time to sit back and pontificate with pointed fingers about the fact that there are imperfections in our society. This is a time to find a way as Americans -- without the hyphen -- to work together to protect our way of life and the lives of innocent people."

In his statement, Gatewood called for the United States to refrain from retaliating against the attacks, a position that he said reflects the NAACP's nonviolent, spiritual and cultural roots. Gatewood went on to say that black Americans should listen to God and not to the "nation's arrogant calls for blind patriotism, retaliation and hatred."

This article starring:
Curtis Gatewood
Kweisi Mfume
Michael Peterson
Posted by: Fred Pruitt || 09/19/2001 || Comments || Link || E-Mail|| [351 views] Top|| File under:
Mafia offers help
NY Daily News
Even the Mafia is pitching in to help the city. Carmine Agnello, jailed John Gotti son-in-law and convicted racketeer, offered Mayor Giuliani the use of a $6 million shredding machine yesterday to chew up the steel beams mixed in the rubble of the World Trade Center.


Even Bad is against Evil.
Posted by: Fred Pruitt || 09/19/2001 || Comments || Link || E-Mail|| [276 views] Top|| File under:
Middle East
Hamas will ignore ceasefire
Reuters
The militant Muslim movement Hamas has vowed to fight on despite an Israeli-Palestinian ceasefire and says a U.S.-led alliance against terrorism is a fight against Islam that will fail. "They (the United States) want to open a battle against Islam. They should know that religious battles are long and wild. In the end they will be defeated," Hamas founder Sheikh Ahmed Yassin told Reuters in an interview in the Gaza Strip. "They have to look back at the experience of the crusades. Eventually they were defeated."

This article starring:
SHEIKH AHMED YASIN
Hamas
Posted by: Fred Pruitt || 09/19/2001 || Comments || Link || E-Mail|| [276 views] Top|| File under: Hamas
The Alliance
Canadian MP: US had to swallow own medicine
National Post
Sorrow and pity have given way to excuses and equivocations. Some commentators are now explaining the terrorist attack against New York City and Washington with the argument that the United States "had it coming." A representative example in this regard is George Galloway, a British Labour MP who recently declared the U.S. "had to swallow its own medicine" when thousands died on Sept. 11.

How a serum of freedom and prosperity curdled into murderous venom Mr. Galloway did not say, but he is not alone in his opinions. Writing in the Ottawa Citizen, Susan Riley naively suggested the terror attack -- years in the planning -- might have been payback for the U.S. walking out of a UN racism conference a week earlier.

A contributor to the Toronto Star thinks something called "Americanism" is part of the problem. Naomi Klein, the embodiment of trite Chomskyism, believes the United States has been guilty of "sanitizing and dehumanizing acts of war committed elsewhere" and wonders whether "U.S. foreign policy create[d] the conditions in which such twisted logic could flourish."

Some TV pundits in Canada blame President George W. Bush's alleged "isolationism" (Paradoxically, others blame it on his "interventionism"). On a recent broadcast of the BBC's debate program, Question Time, the U.S. Ambassador was reduced to tears by hard-left audience members jeering that the United States brought terror on itself owing to its "anti-Arab and pro-Israeli policy."

However the view is hedged, when a person says the United States "had it coming," what he or she means is that murder is a morally appropriate rejoinder to a perceived slight or injustice. The annihilation of innocent civilians is thereby cast as a legitimate means to promote one's political or theological ends. This is familiar territory for the radical left: Since the time of Lenin, Marxists have preached the virtues of exterminating inconvenient classes of individuals in order to bring those still living into a state of equality.

This article starring:
George Galloway
Posted by: Fred Pruitt || 09/19/2001 || Comments || Link || E-Mail|| [261 views] Top|| File under:
Varadarajan on the two kinds of allies
Opinion Journal/Wall Street Journal, by TUNKU VARADARAJAN
In the war against Islamic terrorism--and not merely in the impending strikes against its practitioners in Afghanistan--the U.S. should be aware that there are two classes of ally among the many states to which it will turn for cooperation.

The first is the kind whose common cause will emerge, ad hoc, with each battle, and whose enthusiasm for an antiterrorist crusade will depend on the regional or strategic contours of each engagement. This kind of ally might accurately be described as opportunistic, or mercurial, and an example would be Pakistan, whose military dictator, Pervez Musharraf, has formally--albeit through gritted teeth--offered logistical support to U.S. ground and air forces.

The second, truer kind of ally is the one whose support for any war on Islamic terror is not opportunistic, but instinctive and philosophical. Its fight against this terror is driven by the deepest conviction; indeed, its fight is driven also by dire need, for not to fight would spell doom for its society, and for its civilization. A perfect example of this kind of state, and ally, would be Israel.

Posted by: Fred Pruitt || 09/19/2001 || Comments || Link || E-Mail|| [267 views] Top|| File under:
Lahore newspaper offers head money for Americans
Lahore, Pakistan (dpa) - A Lahore newspaper has been closed and its entire editorial staff arrested for offering head money for American citizens, official sources said Wednesday. A story under the headline ``Kill one American, Get Rupees 400,000'' prompted the action against the little known newspaper Punjab Post, according to the sources in the information department of the Punjab province. At the current exchange rate that would make the reward about 6,231 dollars for each American.--Drudge Report

Posted by: Fred Pruitt || 09/19/2001 || Comments || Link || E-Mail|| [271 views] Top|| File under:
The Investigation
Security guard called in bomb threat
Just hours after the attacks on New York and Washington, a security guard at Boeing headquarters called in a bomb threat saying an explosives-laden 747 flying from Los Angeles would crash into the Sears Tower that evening, prosecutors said Tuesday. Roger W. Ryan, 29, of the 500 block of West Madison, was ordered held on $90,000 bail for allegedly making a series of hoax calls to the city's emergency 911 center. He was the 12th person arrested in Chicago on charges of making bomb threats since the attacks last Tuesday, said Phil Cline, chief of detectives for the Chicago police.
--Chicago Sun Times
Posted by: Fred Pruitt || 09/19/2001 || Comments || Link || E-Mail|| [262 views] Top|| File under:
Who's in the News
14
[untagged]
1
Hamas
1
Taliban
Bookmark
E-Mail Me
The Classics
The O Club
Rantburg Store
The Bloids
The Never-ending Story
Thugburg
Gulf War I
The Way We Were
Bio
Merry-Go-Blog
Hair Through the Ages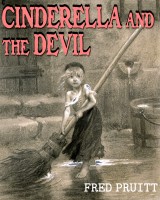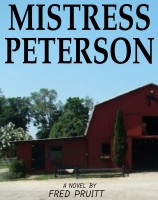 On Sale now!


A multi-volume chronology and reference guide set detailing three years of the Mexican Drug War between 2010 and 2012.

Rantburg.com and borderlandbeat.com correspondent and author Chris Covert presents his first non-fiction work detailing the drug and gang related violence in Mexico.

Chris gives us Mexican press dispatches of drug and gang war violence over three years, presented in a multi volume set intended to chronicle the death, violence and mayhem which has dominated Mexico for six years.
Click here for more information


Meet the Mods
In no particular order...


Steve White
Seafarious
Pappy
lotp
Scooter McGruder
john frum
tu3031
badanov
sherry
ryuge
GolfBravoUSMC
Bright Pebbles
trailing wife
Gloria
Fred
Besoeker
Glenmore
Frank G
3dc
Skidmark
Alaska Paul



Better than the average link...



Rantburg was assembled from recycled algorithms in the United States of America. No trees were destroyed in the production of this weblog. We did hurt some, though. Sorry.
3.231.220.225