-Great Cultural Revolution
Seattle elementary school cancels its annual Pumpkin Parade
Taking the last little bit of joy of autumn and sacrificing it on the Holy Alter of a political agenda.
Fuckers.
[Daily Mail, Where America Gets Its News] Benjamin Franklin Day Elementary School has canceled its upcoming Halloween parade because it 'marginalizes' students of color


Administrators claimed that a number of students, specially African American boys, do not celebrate Halloween and feel excluded by the annual event


The newsletter states that students will still recognize the season by participating in activities like a 'thematic study of fall'


At least one parent of a student of color has taken issue with the school's decision and the fact that parents weren't asked for any input before it was made
Posted by: Fred || 10/14/2021 00:00 || Comments || Link || E-Mail|| [120 views] Top|| File under:
-Signs, Portents, and the Weather-
Pritzker looks to change state's Right of Conscience law amid vaccination push
[GMTODAY] Gov. J.B. Pritzker has been working to change the Health Care Right of Conscience Act, which some have invoked in the fight against COVID-19 vaccine mandates.The 1998 Health Right of Conscience Act bans discrimination because of such persons' refusal to receive or participate in any way in any particular form of health care services contrary to his or her conscience.

Some have said the law allows people to avoid getting the COVID-19 vaccine and evade Pritzker's executive order mandating vaccination or regularly testing for health care workers, educators and other state employees.

Ameri Klafeta, of the ACLU of Illinois, said people are abusing the 1998 law and using it in a way that was not intended.

"The cases that have been brought under this law have always involved health care professionals," Klafeta said. "This was never a law for individual citizens."




Posted by: Fred || 10/14/2021 00:00 || Comments || Link || E-Mail|| [179 views] Top|| File under:
-Land of the Free
Judge says civil rights of Jan 6 detainees are being violated, slaps warden with contempt. 'FINALLY!!'
[BIZPACREVIEW] U.S. District Judge

Royce C. Lamberth

is holding D.C. Jail Warden

Wanda Patten

and D.C. Department of Correction Director

Quincy Booth

in contempt of court, accusing them of 'inexcusable' delays in providing medical treatment to prisoner Chris Worrell, who is accused of partaking in the January 6 Reichstag Capitol

...A demonstration held in the capital in support of President Trump and against election thievery that Dems have been calliing an insurrection. It's the Dem equivalent of the Reichstag Fire...
Hill riot.

'American Greatness' writer Julie Kelly live-tweeted the hearing and the resulting action by the judge.

"Judge Lamberth just found the DC Jail Warden and DC DOC Director in contempt of court for refusing to turn over requested documents related to care for cancer-stricken J6 detainee," she wrote. "Says civil rights are being violated at the jail, will refer to Attorney General office. FINALLY!!"
Posted by: Fred || 10/14/2021 00:00 || Comments || Link || E-Mail|| [204 views] Top|| File under:
South American families are flying to Mexico, getting a cab and crossing illegally into US
[Daily Mail, Where America Gets Its News] Thousands of migrants coming to the U.S. are fleeing economic poverty and political instability


A new report shows other middle class migrants are also coming to America's southern border with Mexico to seek refuge, a new report reveals


Some of these more affluent migrants fly to a Mexican border town, take a cab to the border and walk across to turn themselves into U.S. authorities


'They got off the plane and went to a cab or to a bus,' Chris Clem, Border Patrol's chief patrol agent in Yuma, Arizona, said


Added: 'They literally were driven up and just walked up and turned themselves over to us'
Posted by: Fred || 10/14/2021 00:00 || Comments || Link || E-Mail|| [150 views] Top|| File under: Migrants/Illegal Immigrants
Economy
White House 'Cannot find its buttocks with both hands Guarantee' Christmas Packages Will Arrive on Time
[BREITBART] The White House admitted Wednesday they were unable to guarantee packages would arrive on time this Christmas.
"We are not the postal service, or UPS, or FedEx," White House press secretary Jen Psaki

...a valley girl who woke up one morning and found she was spokeswoman for the U.S. Department of State under Obama. A new American success story, under Biden she became spokeswoman for the whole administration, and she was even able to get her sister a job...
said. "We cannot guarantee. What we can do is use every lever at the federal government's disposal to reduce delays."

Psaki repeatedly posited that the government would work to solve supply chain issues, especially at American ports where ships are forced to wait in offshore traffic before they can get unloaded.



Posted by: Fred || 10/14/2021 00:00 || Comments || Link || E-Mail|| [188 views] Top|| File under:
Bidenflation Shock: Kids Shoe Prices Up 11.9%
[BREITBART] It's not just getting more expensive to feed your family in the U.S.It's getting more expensive to keep shoes on your children's feet.

The price of boys' and girls' footwear jumped a 3.3 percent in September from August, a huge one-month increase. Compared with a year ago, the prices of kids shoes are up 11.9 percent, the Department of Labor's Consumer Price Index showed Wednesday.

That's a big burden for families struggling with higher prices for food at home, food at restaurants, appliances, furniture, and gasoline.

It's also more expensive to shod mom and dad. Men's footwear prices are up 5.5 percent and women's are up 4.9 percent.

Sports vehicles, the category that includes bicycles, are up 8.9 percent. Sports equipment prices are up 5.4 percent.




Posted by: Fred || 10/14/2021 00:00 || Comments || Link || E-Mail|| [146 views] Top|| File under:
Government Corruption
Just how did Nancy Pelosi build a $120mn fortune on a $223,000 annual salary?
[RT] The Democrat House speaker has become the latest member of Congress to show the rest of us how to make money on Wall Street. But please don't put it down to insider trading, because that's illegal.

In case you missed it, Speaker Nancy San Fran Nan Pelosi

Congresswoman-for-Life from the San Francisco Bay Area, born into a family of professional politicians. On-again-off-again Speaker of the House. It's not her fault when they lose, but it's her accomplishment when they win. Noted for her heavily botoxed grimace and occasional senior... uhhh... moments...
(D-

Caliphornia, an impregnable bastion of the Democratic Party,

) is being panned by the Twitterverse, if not by regulators and ethicists, for a series of stock transactions conducted by her husband Paul.

"The week before the House Judiciary Committee voted on reigning in big tech," reported Fortune in July, "Speaker Nancy Pelosi's husband exercised a bullish bet on Google-parent Alphabet, in a timely transaction that netted him $5.3 million."

See? It's really easy.

All you have to do is become a party leader in Congress with access to information that no one else has, and bingo, you too can become a dot-com, or Big Tech, or biotech millionaire, by trading on that insider information.

Of course, that's not really how it happened in this case. According to a spokesperson for Pelosi: "The speaker has no involvement or prior knowledge of these transactions." That hasn't stopped some voters expressing, well, some skepticism.


Posted by: Fred || 10/14/2021 01:01 || Comments || Link || E-Mail|| [328 views] Top|| File under:
Babbitt shooting: internal police docs reveal 'no good reason for shooting'
[FOXNEWS] More than 500 pages of internal documents from DC Metropolitan Police concerning the fatal shooting of

Ashli Babbitt

in the Capitol on Jan. 6 reveal witness accounts stating she was not holding a weapon at the time of her death and how "upset" the officer was after shooting her.

"These previously secret records show there was no good reason to shoot and kill Ashli Babbitt," stated Tom Fitton, president of Judicial Watch, which obtained the documents through a May 2021 FOIA lawsuit. "The Biden-Garland Justice Department and the Pelosi Congress have much to answer for the over the mishandling and cover-up of this scandalous killing of an American citizen by the U.S. Capitol Police."

Babbitt, an Air Force veteran, was shot and killed during the storming of the Capitol by a bullet fired by Capitol Police officer ​​Lt.

Michael Byrd

. The documents from the DC Metropolitan Police department show that witnesses did not see Babbitt holding a weapon prior to her being shot, and reveal conflicting accounts of whether Byrd verbally warned Babbitt before shooting her.

A Capitol Police sergeant, whose name is redacted, described seeing Babbitt climbing through a broken window, but did not witness her holding a weapon, according to a portion of the documents received by Judicial Watch.

"Sergeant [redacted] observed a white, female protester was climbing through an opened area where the glass pane had been knocked out. He heard a gunshot and this female fell backwards through the opening. The crowd on the other side of the barricaded east doors, began to step back and some put their hands in the air. Sergeant [redacted] observed Lieutenant Byrd step back just after hearing the gunshot. He did not see anything in the female protester's hands prior to the gunshot," the Internal Affairs Division report stated.

"Sergeant [redacted] never went on the other side of the barricaded east door. He also did not know that it was Lieutenant Byrd who shot his gun until he talked to him moments after it occurred. Lieutenant Byrd looked upset and stated, 'I was the one who took the shot,'" the report continued.
Posted by: Fred || 10/14/2021 00:00 || Comments || Link || E-Mail|| [117 views] Top|| File under:
Biden 2020 win 'tainted,' 56% say it was a cheater's paradise
[WashingtonExaminer] A growing number of likely voters believe that cheating tainted President Joe Biden's 2020 win over former President Donald Trump, and even more feel that a key Democratic election reform scheme will increase fraud.

In the latest Rasmussen Reports survey, 56% of respondents said, "It's likely that cheating affected the outcome of the 2020 presidential election, including 41% who say it's 'very likely.'"
Posted by: The Walking Unvaxed || 10/14/2021 00:00 || Comments || Link || E-Mail|| [228 views] Top|| File under:
Home Front: Politix
Bishops' Chairman: Biden Administration Controlled by 'Abortion Extremists'
[Breitbart] The U.S. bishops' pro-life chairman Archbishop Joseph Naumann is urging President Joe Biden to act like the "devout Catholic" he says he is by opposing the evil of abortion, Catholic News Agency reported Tuesday.

Speaking on EWTN News Nightly on October 8, Archbishop Naumann said the Biden administration is "in the control of abortion extremists."

"It's really sad," Naumann said in reaction to Biden's reversal of the "Protect Life Rule," which barred Title X recipients that provide or promote abortion from receiving tax dollars.

"He likes to call himself a devout Catholic. I would urge him to begin to act like one, especially on the life issues," the archbishop said. "And to let his faith really inform his conscience and the decisions that he's making, not the platform of his party."

Posted by: Besoeker || 10/14/2021 05:16 || Comments || Link || E-Mail|| [165 views] Top|| File under:
'Miss me yet?' Trump trolls Biden with round-up of dire US news
[RT] Former President Donald Trump
...Oh, noze! Not him!...
has called out his successor Joe The Big Guy Biden

...46th president of the U.S. You're a lyin' dog-faced pony soldier...
, pointing to the supply chain issues, inflation, foreign policy, and even the coronavirus (aka COVID19 or Chinese Plague)
...the twenty first century equivalent of bubonic plague, only instead of killing off a third of the population of Europe it kills 3.4 percent of those who notice they have it. It seems to be fond of the elderly, especially Iranian politicians and holy men...
pandemic to ask if Americans miss his tenure in the White House.

"[Covid] is raging out of control, our supply chains are crashing with little product in our stores, we were humiliated in Afghanistan, our Border is a complete disaster, gas prices and inflation are zooming upward—how's Biden doing? Do you miss me yet?" Trump said in a statement on Wednesday.

It was posted on Twitter by his spokeswoman Liz Harrington.

Though the tone of the statement resembled his trademark tweets, Trump was banned from the platform in January — while still the sitting president — after Twitter said his words could be interpreted by some as inciting violence following the riot at the US Capitol.

He has since needled Biden — whom he refuses to accept as the legitimate president — in a series of statements.

Wednesday's mini-rant comes on the heels of reports that annual inflation in the US has reached 5.4%, the highest increase since the 2008 financial crisis.

Consumer prices rose 0.4% in September, even more than in August. Groceries, gasoline — which reached its highest average price in years — heating fuel, rent, furniture, and new cars were the most affected.

Labor shortages at major ports have also caused supply chain disruptions and empty shelves at stores across the US. Meanwhile,


...back at the Senate, the partisans of Honorius went for their knives and the partisans of Stilicho went for the doors...


over a million migrants colonists have crossed the US border illegally since Biden's inauguration; while a small number were deported, most were released into the country and allowed to claim asylum.

Biden called the US exit from Afghanistan an "extraordinary success," even though the Taliban


...mindless ferocity in a turban...


took over the country weeks before the last American troops were able to withdraw. Millions of dollars' worth of weapons and equipment given to the Afghan Army also ended up in Taliban hands.

While over 100,000 Afghans were airlifted out of Kabul, some — including the very interpreter that helped rescue Biden when he visited the country as a senator — were left behind to be saved by private charities.


Posted by: Fred || 10/14/2021 01:03 || Comments || Link || E-Mail|| [78 views] Top|| File under:
CNN Touts Disaffected Republicans Pushing for Democrats to Win
[NEWSBUSTERS.ORG] A day after promoting a party-switching former Republican who is running for Oklahoma as a Democrat, on Tuesday, CNN
...the organization formerly known as the Cable News Network. Now who knows what it might stand for...
's New Day devoted a segment to a pair of disaffected Republicans who are encouraging members of their party to vote Democratic and keep Democrats in control of Congress.Picking up on a piece in the New York Times


... which still proudly displays Walter Duranty's Pulitzer prize...
by former New Jersey Governor Christine

"Snaggletoofs"

Todd Whitman and former Homeland Security Department official Miles Taylor, CNN host Brianna Keilar spoke with them live about their lobbying against their own party. She set up the segment:

Two longtime GOP critics of former President Trump offering some surprising advice for fellow Republicans who refuse to embrace Trump's chokehold on the party and his lies about the election. In a New York Times opinion essay, they write, "Rational Republicans are losing the party's civil war, and the only near-term way to battle pro-Trump

forces of Evil

is for all of us to team up on key races and overarching political goals with our longtime political opponents, the Democrats."

After Keilar began by asking Whitman how she made the decision to take such action, the liberal former governor repeated tired claims that the Republican Party has no clearly identified agenda, in spite of all the issues that were acted on the past four years:

Because I believe in the Constitution, and it's time that our elected officials remember they took an oath to that, not to a party. And what I have seen is that unfortunately Donald Trump
...dictatorial for repealing some (but not all) of the diktats of his predecessor, misogynistic because he likes pretty girls, homophobic because he doesn't think gender bending should be mandatory, truly a man for all seasons......
has created what I would call a -- it's just a cult. There isn't a party anymore. If you don't have a core set of values, if you don't have a platform -- which they didn't adopt at the last convention because he didn't want them to -- the only thing you stand for is whatever he tells you on a particular day and that is not my definition of a political party.




Posted by: Fred || 10/14/2021 00:00 || Comments || Link || E-Mail|| [176 views] Top|| File under:
Who's in the News
35
[untagged]
6
Sublime Porte
3
Govt of Syria
3
Migrants/Illegal Immigrants
2
Antifa/BLM
1
Govt of Iran Proxies
1
Hayat Tahrir al-Sham (al-Nusra)
1
Islamic State
1
Arab Spring
1
Human Trafficking
1
Palestinian Islamic Jihad
1
[untagged]
1
Hezbollah
Bookmark
E-Mail Me
The Classics
The O Club
Rantburg Store
The Bloids
The Never-ending Story
Thugburg
Gulf War I
The Way We Were
Bio
Merry-Go-Blog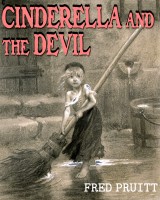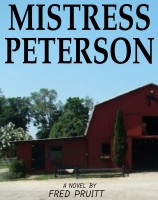 On Sale now!


A multi-volume chronology and reference guide set detailing three years of the Mexican Drug War between 2010 and 2012.

Rantburg.com and borderlandbeat.com correspondent and author Chris Covert presents his first non-fiction work detailing the drug and gang related violence in Mexico.

Chris gives us Mexican press dispatches of drug and gang war violence over three years, presented in a multi volume set intended to chronicle the death, violence and mayhem which has dominated Mexico for six years.
Click here for more information


Meet the Mods
In no particular order...


Steve White
Seafarious
Pappy
lotp
Scooter McGruder
john frum
tu3031
badanov
sherry
ryuge
GolfBravoUSMC
Bright Pebbles
trailing wife
Gloria
Fred
Besoeker
Glenmore
Frank G
3dc
Skidmark
Alaska Paul



Better than the average link...



Rantburg was assembled from recycled algorithms in the United States of America. No trees were destroyed in the production of this weblog. We did hurt some, though. Sorry.
18.232.59.38

Help keep the Burg running! Paypal: