-Lurid Crime Tales-
Mueller Witness Drops Bombshell, Destroys The Credibility Of Entire Investigation
(TeaParty.org) ‐ The left has been in a fresh tizzy over the Mueller investigation this week because they have something new to complain about (other than the blatant lack of anything credible uncovered by the investigation).

Matthew Whitaker's appointment as interim attorney general has the left demanding recusal, particularly because Whitaker has been clear he believes the Mueller investigation should be put to an end.

Meanwhile, however, the dirty little secret of the Mueller investigation is that there is a much greater conflict of interest within his ranks.

Jeannie Rhee is a prosecutor who has been investigating former Trump lawyer Rodger Stone, who the Mueller team is trying to make the case was in communication with the hackers who gave Hillary Clinton's email to Wikileaks before the fact.

If this is the case, which hasn't been proven, Stone was no longer in Trump's employ at the time he would have had contact with the hackers.

Rhee, on the other hand, has been charged with proving this when she herself has a long history of working with the Clintons.

Tyler Nixon is an attorney for Stone, who appeared before the special counsel earlier this month to testify on Stone's behalf about why Stone may have had a perfectly legitimate reason to know about the WikiLeaks drops in advance, the Daily Caller reports.

Nixon was floored to discover that Rhee, who questioned him, was herself was once a lawyer for Hillary Clinton and the disreputable Clinton Foundation.

"(Rhee's involvement) was not disclosed to me prior to my testimony, and I find this to be deeply troubling and certainly Ms. Rhee should be recused or removed from the investigation," Nixon said.
Posted by: Besoeker || 11/19/2018 00:00 || Comments || Link || E-Mail|| [6464 views] Top|| File under:
-Short Attention Span Theater-
Stocking Stuffer: WW II Guide Lamp M3 Grease Gun Sub Machine Gun
[Guns International] The pictures speak for themselves. Beautiful condition Guide Lamp M3 Grease Gun. Said to be one of the rarest sub machine guns in civilian hands. The reliability of these weapons kept them in U.S arsenals well into the Gulf War, which is why so few made it into transferable status.

Fully transferable and C & R eligable. Includes extra barrel assembly, flash hider M9, 13 30-round magazines, loading tool, reproduction canvas carry case, modern padded carry case with magazine pouches, 9 round waxed canvas magazine carry case with shoulder strap (possibly WW II), 3 round carry pouch (marked U.S on back). Used very little and in excellent condition.

This gun is restricted as a National Firearms Act (NFA), fully automatic weapon and is registered with the Bureau of Alcohol, Tobacco, Firearms and Explosives (BATF&E). It is the sole responsibility and obligation of the buyer to understand and comply with all the state and federal transfer laws and restrictions that apply in their current placde of residence. Once payment is received, I will initiate the required Form 4 with the BATFE to start the transfer process. Shipping is included.

Posted by: Besoeker || 11/19/2018 07:45 || Comments || Link || E-Mail|| [6478 views] Top|| File under:
-Land of the Free
Pres. Trump admits error, says he 'should have' commemorated Vets Day at Arlington
[Stars & Stripes] WASHINGTON ‐ President Donald Trump expressed regret in an interview to be aired this weekend for not marking Veterans Day with a visit to Arlington National Cemetery.

"I should have done that," the president told Fox News Sunday in an interview that will air on Sunday. "I was extremely busy on calls for the country."

Trump faced criticism this week for not laying a wreath at the Tomb of the Unknowns at Arlington on Monday, the day the federal government closed to observe Veterans Day.

The president had no public schedule that day.

The decision came days after Trump was criticized for skipping a ceremony at a World War I cemetery in France because of rain. The president did attend and speak at another ceremony, at the Suresnes American Cemetery and Memorial, while in Paris.

"In retrospect, I should have and I did last year and I will virtually every year," Trump said.

___
Posted by: Besoeker || 11/19/2018 07:17 || Comments || Link || E-Mail|| [6612 views] Top|| File under:
Friends of Elmer
[National Review] Do you know what scares an American outdoorsman more than a grizzly bear? Twitter.

In the late summer and early autumn, the hunting world had its eyes on the courts: The Trump administration had issued new guidance that would permit the hunting of brown bears (popularly known as grizzly bears), including in the areas around Yellowstone National Park. A lawsuit supported by animal-rights activists and anti-hunting ideologues was under way to prevent the planned hunt. As the proposed hunting season neared, it was unclear whether anybody would actually be permitted to shoot a brown bear, or whether a judge would put a stop to the hunt.

Sports Afield, the venerable outdoors magazine, went to press with the question unresolved, but issued a remarkable plea to its readers: If, by chance, one of them should have the chance to act on one of the handful of brown-bear licenses that had been issued, and if that hunter should be successful ‐ then, for the sake of the hunting community, please don't say anything about it on social media, and please, please don't post any pictures.

Other similar warnings from other hunting advocates have become commonplace ‐ not just in regard to the controversial prospect of grizzly hunting but for hunting in general. "We need to be very, very careful and intentional about what we post and what are in those posts," Adam Janke, the editor of the Journal of Mountain Hunting, told CBC News's Karen McColl. "The problem is the damage some hunting photos ‐ particularly those featuring a dead animal front and center ‐ can do to the public's perception of hunting," McColl wrote.

The problem with that line of argument is that dead animals are necessarily front-and-center when it comes to hunting. That is, ultimately, what hunting is about ‐ and hunters should not apologize for that. Hunting is one of the most ancient of organized human undertakings: Hunting, and not that other thing, may very well be the world's oldest profession. And whether one thinks of it as sport or ritual ‐ or simply as gathering protein ‐ it is part of an honorable tradition, and a pursuit that can be, at its best, profound.
Posted by: Besoeker || 11/19/2018 03:56 || Comments || Link || E-Mail|| [6462 views] Top|| File under:
Dem Congressman: Force Gun Owners To Get Rid Of Assault Weapons Or Face Prosecution
[NBC Via Weazsl Zippers] WASHINGTON ‐ A Democratic congressman has proposed outlawing "military-style semiautomatic assault weapons" and forcing existing owners to sell their weapons or face prosecution, a major departure from prior gun control proposals that typically exempt existing firearms.

In a USA Today op-ed entitled "Ban assault weapons, buy them back, go after resisters," Rep. Eric Swalwell, D-Calif., argued Thursday that prior proposals to ban assault weapons "would leave millions of assault weapons in our communities for decades to come."

Swalwell proposes that the government should offer up to $1,000 for every weapon covered by a new ban, estimating that it would take $15 billion to buy back roughly 15 million weapons ‐ and "criminally prosecute any who choose to defy [the buyback] by keeping their weapons."

In the past, Democrats and gun safety groups have carefully resisted proposals that could be interpreted as "gun confiscation," a concept gun rights groups have often invoked as part of a slippery slope argument against more modest proposals like universal background checks.
Posted by: Besoeker || 11/19/2018 03:51 || Comments || Link || E-Mail|| [6473 views] Top|| File under:
Africa Subsaharan
South Africa must not sell the family jewels
[IOL] What every country usually guards like the crown jewels is their intellectual property, or IP, especially when it comes to strategic sectors like military or scientific capabilities. South Africa possesses particularly valuable IP when it comes to weapons technology, as our state-owned arms company Denel has highly advanced strategic capabilities in terms of technology which many other countries would like to get their hands on. Saudi Arabia is one of a few countries which has made a bid for joint ventures with Denel so that it can transfer our technological know-how back home and build up their own domestic defence industries.
Rooikat (Red Cat) at graphic.
Saudi Crown Prince Mohamed bin Salman's vision is for the state-owned Saudi Arabia Military Industries (SAMI) to become the 25th largest Defence Company in the world by 2030. While SAMI is currently only able to domestically produce 5% of its own weapons, it plans to increase that to 50% by 2030. To accomplish this goal, SAMI needs IP in order to manufacture its own armaments.

This is problematic not only in terms of our national interest, but because of the fact that selling our IP to a country engaged in a brutal war as well as gross violations of human rights is actually worse than selling them arms. Exporting our mortar bombs, electronic fighting equipment and military software is bad enough, and happens to be in violation of our National Conventional Arms Control Act, but selling our IP so the Saudis can produce highly advanced weaponry is even more problematic. Once a country has our IP in hand, they are then free to develop their own destructive military capabilities without concern for future UN arms embargoes or resolutions calling for an end to conflict causing massive civilian casualties.
Posted by: Besoeker || 11/19/2018 08:05 || Comments || Link || E-Mail|| [6459 views] Top|| File under:
On World Toilet Day, attention centers on sanitation crisis
KAMPALA, Uganda (AP) ‐ Campaigners are urging governments and businesses to invest more to improve sanitation in poor countries facing a dangerous shortage of toilets.

The toilet crisis is severe in parts of Africa and Asia battling extreme poverty.

To mark World Toilet Day Monday, the group WaterAid said that one in five primary schools and one in eight secondary schools globally do not have any toilets.

According to the report, an estimated 344 million children in sub-Saharan Africa do not have a decent toilet at home, leaving them vulnerable to diarrhea and other water-borne infections.

Cheryl Hicks, chief executive of the Geneva-based Toilet Board Coalition, told The Associated Press that sanitation entrepreneurs can help reduce the toilet shortage in countries where such infrastructure is too expensive for governments.
Posted by: Besoeker || 11/19/2018 07:31 || Comments || Link || E-Mail|| [6462 views] Top|| File under:
Economy
Walmart's Fight Against Amazon Is Picking Up Steam
[Forbes] In Walmart's bid to take on Amazon, the world's largest retailer once again showed it's willing to spend and sacrifice profit margin for market share gains and other potential competitive advantages.

Walmart WMT -1.86% on Thursday reported a better-than-expected U.S. comparable sales gain of 3.4% in the quarter that ended October 31 and said it gained market share in categories including food, consumables and "many areas" of general merchandise. On a two-year stacked basis, those sales rose 6.1%, the first time in over 10 years that Walmart said it's seen such a scorecard.

While higher store traffic, driven by demand for fresh food, and a higher average transaction amount contributed to the sales growth, e-commerce also played a critical role. Walmart's U.S. e-commerce sales surged 43%, contributing about 1.4 percentage points to last quarter's results.

But those gains have come at a cost. Walmart U.S.'s third-quarter gross margin rate narrowed, hurt primarily by its pricing strategy, higher transportation expenses and the increasing mix of e-commerce growth, the company said. Year to date, the company's total capital spending has increased slightly to $7 billion while year-to-date operating income has declined 0.5% to $15.9 billion.

As Walmart aggressively seeks to use its store fleet as a key weapon against Amazon.com AMZN -1.61%, results at its brick-and-mortar stores are increasingly intertwined with online sales. Walmart said Thursday that it has nearly 2,100 Walmart U.S. locations with grocery pickup services and is on track to offer same-day grocery delivery at approximately 800 stores by the end of the year.


Posted by: Besoeker || 11/19/2018 07:09 || Comments || Link || E-Mail|| [6464 views] Top|| File under:
Forbes Mag: Illegal Immigrants Cost Taxpayers $18.5 Billion/Yr. In Health Care Costs
[The Lid] Illegal immigrants cost the U.S. billions a year in health care costs that the illegals never pay for, a Forbes Mag. report says. And that is even though federal law supposedly prohibits this spending.

Federal law claims that no federal dollars can go to pay for health care for illegals. Unfortunately, this is a smoke screen because literally BILLIONS of our tax dollars go to fund medical care for illegals anyway.

Forbes magazine's Chris Conover recent ran the numbers and came up with at least $18.5 billion of our tax dollars wasted on health care for illegal immigrants.

"All told, Americans cross-subsidize health care for unauthorized immigrants to the tune of $18.5 billion a year," Connor said adding, "federal taxpayers provided $11.2 billion in subsidized care to unauthorized immigrants in 2016."

Connor went on to describe how federal law is meant to prohibit the use of U.S. tax dollars to fund medical care for illegals. But all those laws are bent into pretzels as our taxes go to support precisely what it is supposed to leave unpaid.

"Specifically, in 2013 (the latest available such figures), America's uninsured generated $84.9 billion in uncompensated care costs," Connor wrote.
Posted by: Besoeker || 11/19/2018 06:48 || Comments || Link || E-Mail|| [6482 views] Top|| File under:
Oil rises for a fourth day, buoyed by OPEC supply plans
LONDON (Reuters) - Oil rose for a fourth session in a row on Monday, buoyed by the prospect that top exporter Saudi Arabia will push OPEC and maybe Russia to cut supply towards the end of this year.

Brent crude futures were up 24 cents at $67.00 a barrel by 1000 GMT, while U.S. futures rose 38 cents to $56.84.

"Oil prices continued to recover ... (as) the market will be watching closely for the possible impact of a (supply) cut," said Sukrit Vijayakar, director of Indian energy consultancy Trifecta.

The Organization of the Petroleum Exporting Countries, led by Saudi Arabia, is pushing for the group and its partners to reduce output by 1 million to 1.4 million barrels per day to prevent a build-up of unused fuel.

"It appears that the market takes a production cut for granted. We'll see if it is right after the next OPEC meeting on December 6. It is not unreasonable to anticipate stable prices until then," PVM Oil Associates strategist Tamas Varga said.
Posted by: Besoeker || 11/19/2018 06:38 || Comments || Link || E-Mail|| [6469 views] Top|| File under:
Great White North
Canada's brain-injured Cuba diplomats speak out about Ottawa's silence
[The Globe & Mail] For members of the tight-knit community of Canadian diplomats based in Havana, life became terrifying and disorienting last year ‐ and many of them, speaking to the media for the first time, say it has only become more aggravating since mysterious cases of brain injury forced them to return to Canada.

Starting in the spring of 2017, a dozen embassy staff and their family members, including eight adults and four children, almost simultaneously began experiencing symptoms including gushing nosebleeds, ringing in the ears, fits of nausea, dizziness, incapacitating headaches and mental impairment, often striking most intensely in their homes late at night. Those affected represented about a third of the embassy staff.

After a months-long struggle with the embassy to recognize their symptoms, and after receiving a battery of scans and tests, the diplomats were diagnosed by neurologists as having suffered brain injuries similar to a concussion, but without the physical trauma. This is the same "Havana syndrome" that disabled two dozen staff in the recently reopened U.S. embassy in the Cuban capital at around the same time.

A year and a half after the initial symptoms, a group of the diplomats have broken their silence and spoken to The Globe and Mail about their frustrations in seeking treatment and recognition.

While Washington has been outspoken in speculating that those brain injuries were caused by mysterious energy-weapon attacks by some foreign power, the Canadian diplomats have remained an obscure and largely unknown footnote. The U.S. victims have been subject to a very public investigation, while Ottawa has kept its case, and Canada's multiagency investigation into it, largely quiet for what diplomats believe are strategic and organizational reasons.
Posted by: Besoeker || 11/19/2018 03:30 || Comments || Link || E-Mail|| [6463 views] Top|| File under:
Home Front: Politix
Chris Wallace to Trump: You're seen around the world as a 'beacon for repression'
[The Hill] Fox News anchor Chris Wallace told President Trump that he is viewed as a "beacon for repression around the world" because of his repeated attacks against the press.

Wallace made the statement to Trump while conducting a sit-down interview with the president that was aired on Sunday. In it, Wallace pressed Trump about his rhetoric in regard to the media, noting that most presidents haven't like the coverage of their administrations.

"No president has liked his press coverage ... Nobody called it the enemy of the American people," Wallace said.

"The fake news is the enemy ‐ it's fake, it's phony," Trump replied, before claiming that he doesn't mind negative press coverage if he gets something wrong.

But Wallace pushed Trump on the topic, saying that "leaders in authoritarian countries like Russia, China, Venezuela, now repress the media using your words."

After Trump said he can't speak for other countries, Wallace stated that "you're seen around the world as a beacon for repression."
Posted by: Besoeker || 11/19/2018 03:01 || Comments || Link || E-Mail|| [6467 views] Top|| File under:
Where to Go from Here
[OpsLens] The Republican Party is at a crossroads. How's that for a trite opening?

The midterms obviously weren't as bad as the press or nervous types in the GOP said they were. Gained in the Senate. Lost normal amounts in the House for a first midterm in a Republican administration. Won most of the marquee races. On good track to re-election. Not bad.

The economy is humming, foreign foes are worried, and allies privately respect us. Though they yelp against the president like purse poodles for domestic political profit. Black and Latin unemployment is at an all-time low and we should be able to make political hay of it. Trade is perceived to be fairer than in the recent past, as many in the nation prefer a trade negotiator that has actual business acumen, not politicians whose only experience in this regard is trading their votes for campaign contributions. Not bad at all.

Immigration cuts our way, as the Dem blind spot to it plays badly with a national audience. But beware: their real immigration goal has little to do with the other forty-nine states. It is about Texas. If they turn that blue through immigration and fraudulent voting ‐and they tried hard this last bout‐ the GOP will never hold the White House in the foreseeable future. It is the ultimate domino.

So, with serious caveats, it's a GOP-leaning landscape.
Posted by: Besoeker || 11/19/2018 00:00 || Comments || Link || E-Mail|| [6461 views] Top|| File under:
VIDEO: Ever hear of the Battle of Athens, where armed citizens stopped election fraud? Here is the story. Do We the People have the guts to do it again?
Not in Greece, dear Reader, nor in Ohio, but in the Athens situated in Tennessee did the exciting and pertinent events take place.

[PowderedWigSociety] Considering recent events of what appears to be obvious election fraud in Palm Beach and Broward Counties, Florida, and likely in Arizona, as well, and the mysterious "finding" or fabricating of ballots well after the elections are over, with the appearance of rigging those elections for favored Democrat candidates, I found this near identical history lesson of local officials in eastern Tennessee in 1946 attempting to hijack elections to remain in power and the response of the local citizenry determined to prevent it.

Shortly after the end of WWII, in Athens, Tennessee, located just off I-75, roughly halfway between Knoxville and Chattanooga, the local government was controlled by corrupt Democrat politicians, especially local law enforcement leaders, who appointed like-minded corrupt deputies and cronies to enforce the will of the local Democrat leaders.

Since the Civil War, Athens and McMinn County had elected Republicans exclusively, until 1936 when a local Democrat, Paul Cantrell, from a wealthy family, was elected sheriff. It was believed that Cantrell won the election by having the ballot boxes switched prior to counting.


And thus the crap hit the fan.
Posted by: Anomalous Sources || 11/19/2018 00:00 || Comments || Link || E-Mail|| [6482 views] Top|| File under:
Iraq
When the revolutionists regret it
[ENGLISH.ALARABIYA.NET] When asked on a television show about the current situation in Iraq and the state of corruption, which is hindering government formation even as ISIS prowls near the borders, Iraqi member of parliament Izzat Shabandar said: "I would accept a President and a government, even if 70 percent or 60 percent of it is corrupt and infiltrated, over a situation of void that might lead to dire civil war that lasts for a quarter of a century."



"If I had the present awareness before Saddam was toppled, I would have supported my country against the US invasion and let Saddam stay."

The interviewer then asked him: "If this be so, then why did you not accept Saddam Hussein? He was a dictator, why do you accept (what you just said) but reject him?" Shabandar courageously replied: "If I had the present awareness before Saddam was toppled, I would have supported my country against the US invasion and let Saddam stay."

Although I disagree with this politician over many of his views, especially as he belongs to the Shiite Dawa Party, which is equivalent to the Sunni

Moslem Brüderbund

, I appreciate his candor in that he admitted the truth despite it being so bitter for many revolutionists to accept.

ISLAMIST MOVEMENTS
I definitely believe that what this Iraqi politician has said is what many citizens of Arab countries, who responded to the call of Qatar

...an emirate on the east coast of the Arabian Peninsula. It sits on some really productive gas and oil deposits, which produces the highest per capita income in the world. They piss it all away on religion, financing the Moslem Brotherhood and several al-Qaeda affiliates. Home of nutbag holy manYusuf al-Qaradawi...
is and the

Moslem Brüderbund

who used to call their movement 'The Arab Spring,' are currently saying. Experience is the best evidence. All those who were fooled by ideologies and slogans and who were swept away by revolutionary actions are now regretting it as security and stability are the state's real fortune. When Arab citizens do not care about this wealth, their inevitable fate would be what is happening now in Iraq, Syria, Libya and Yemen.

Iraqi Arab citizens should never forget that those who led bloody revolutions in these countries are the Islamists who used religion and made it a pragmatic tool. Here you can witness the consequences of these revolutions; what these false religious appearances had done to their countries ‐ bloody civil wars, that just when they are about to calm down, they are ignited again and so on.

As for us in Soddy Arabia


...a kingdom taking up the bulk of the Arabian peninsula. Its primary economic activity involves exporting oil and soaking Islamic rubes on the annual hajj pilgrimage. The country supports a large number of princes in whatcha might call princely splendor. When the oil runs out the rest of the world is going to kick sand in the Soddy national face...


and the Gulf, the withdrawal of Islamist movements and exposure of their true faces is reassuring. Their repeated attempts to ignite tensions again collude with peoples' support for their leadership. It is also crystal clear that many of their traitorous figures who had worn false religious appearances have raised the white flag as they suddenly realized what happened to those whose stability and security were harmed by what was falsely called the 'Arab Spring'. This 'Arab Spring' has exposed their schemes and made people realize what the true goals are.

Such Islamist movements are receding now. Years ago, I had expected this end for the Islamist movement; however, this so-called Arab Spring was tantamount to the high price which Arab people had to pay to get rid of these devilish movements that deceive people in the name of Islam.
Posted by: Fred || 11/19/2018 00:00 || Comments || Link || E-Mail|| [6459 views] Top|| File under: Arab Spring
Olde Tyme Religion
Noted Vatican Theologian Calls for Examination of Validity of Pope Benedict's XVI's Resignation
[PJ] In an important interview that was overlooked last month, a Vatican theologian said that unless Pope Francis corrects himself and reaffirms Church teaching on morals, the faith, and the sacraments, "the apostasy will deepen and the de facto schism will widen."

To address the current crisis, he suggested that an examination of the "juridical validity" of Pope Benedict's XVI's resignation was in order to "overcome problems that today seem insurmountable to us." The theologian consultor to the Congregation for the Causes of Saints was implying that further study of the situation could reveal that Francis is not and has never been a valid pope, but is, in fact, an antipope who could be removed from the papacy, thus nullifying his "insurmountable" errors.

Msgr. Nicola Bux, a former consultor to the Congregation for the Doctrine of the Faith under Benedict XVI, made the remarkable comments in an in-depth interview with Vatican reporter Aldo Maria Valli, the same reporter who interviewed Archbishop Carlo Viganò before he accused the pope of covering up clerical sexual misconduct in a stunning eleven-page letter back in August.

Writing on his own blog, National Catholic Register reporter Edward Pentin says that Bux warned that the current pope is issuing statements that are generating "heresies, schisms, and controversies of various kinds" and that the pontiff should issue a profession of faith to restore unity in the Church.
Posted by: Besoeker || 11/19/2018 04:10 || Comments || Link || E-Mail|| [6462 views] Top|| File under:
Home Front: Culture Wars
Don't Burn Down the Leftist College Education System
The author has another way.


[NationalReview] The first college class I ever sat through was a political-science seminar attended by a score of impossibly sophisticated undergraduates, each separately sure of the rectitude of his or her convictions.


Some things never change!


I was not enrolled. Rather, I had come to campus as a high-school senior simply to "get a sense of things" (I quote from memory a long-lost admissions brochure), to "drop in" and determine whether the university was worthy to receive me into its ranks the following year.

Continued on Page 49
Posted by: Bobby || 11/19/2018 00:00 || Comments || Link || E-Mail|| [6460 views] Top|| File under:
Who's in the News
29
[untagged]
5
Taliban
5
Islamic State
2
Govt of Iran
2
Govt of Pakistan
2
Houthis
2
Arab Spring
2
Sublime Porte
1
Tablighi Jamaat
1
Moslem Colonists
1
Hamas
1
Hezbollah
1
Govt of Iran Proxies
Bookmark
E-Mail Me
The Classics
The O Club
Rantburg Store
The Bloids
The Never-ending Story
Thugburg
Gulf War I
The Way We Were
Bio
Merry-Go-Blog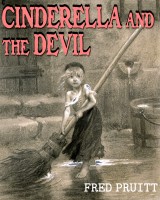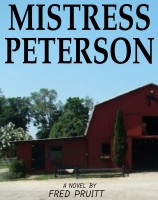 On Sale now!


A multi-volume chronology and reference guide set detailing three years of the Mexican Drug War between 2010 and 2012.

Rantburg.com and borderlandbeat.com correspondent and author Chris Covert presents his first non-fiction work detailing the drug and gang related violence in Mexico.

Chris gives us Mexican press dispatches of drug and gang war violence over three years, presented in a multi volume set intended to chronicle the death, violence and mayhem which has dominated Mexico for six years.
Click here for more information


Meet the Mods
In no particular order...


Steve White
Seafarious
Pappy
lotp
Scooter McGruder
john frum
tu3031
badanov
sherry
ryuge
GolfBravoUSMC
Bright Pebbles
trailing wife
Gloria
Fred
Besoeker
Glenmore
Frank G
3dc
Skidmark
Alaska Paul



Better than the average link...



Rantburg was assembled from recycled algorithms in the United States of America. No trees were destroyed in the production of this weblog. We did hurt some, though. Sorry.
3.214.224.207

Help keep the Burg running! Paypal: