Europe
Migration 'mother of all political problems,' says German Interior Minister Horst Seehofer
[DW] The German minister has claimed migration is at the heart of society's disillusionment with politics. Chancellor Angela Merkel, however, said she would have put it a bit differently and called migration a "challenge."

German Interior Minister Horst Seehofer, head of the CSU, the conservative sister party of Chancellor Angela Merkel, has said that migration was the "mother of all political problems" in Germany and one of the principal reasons for waning support for the established parties, German media report.

"Many people now associate their social problems with the issue of migration," he told the Rheinische Post, adding that if Germany didn't change its migration policy major political parties would continue losing ground. He went on to link the "order of humanity" with balancing the political concerns of migrants and Germans.

Merkel: That's not how I'd put it

Merkel, however, said she would put it differently than her interior minister.

"I say that the question of migration poses challenges," she said in an interview with RTL television, adding that there are problems and success that come with the challenges of migration.
Posted by: Besoeker || 09/06/2018 08:24 || Comments || Link || E-Mail|| [307 views] Top|| File under: Moslem Colonists
Home Front: Politix
The Supreme Court's days as a super-legislature are over, and Democrats aren't happy about it
[Wash Examiner] On Day Two of Judge Brett Kavanaugh's Supreme Court confirmation hearings, a number of Democrats on the Senate Judiciary Committee appeared to be sizing themselves up for black judicial robes.

If they weren't doing that, they were lamenting the fact that someone of their own great wisdom couldn't sit on the Supreme Court ‐ the highest legislature in the land, they seem to think ‐ and rule the country from their lifetime position.

Democrats placed themselves one after another into Kavanaugh's seat on the District of Columbia Circuit Court of Appeals to second-guess rulings, which is only natural for those who think the courts are there to make policy decisions. Ranking Democrat Dianne Feinstein, D-Calif., complained that Kavanaugh had, in an opinion on D.C. gun control laws, deemed that semi-automatic rifles are in "common use" and thus not, under Supreme Court definition, something the D.C. government could ban. Feinstein was weirdly outraged about this characterization, given that private citizens in the U.S. own something on the order of 50 or 60 million such rifles, and possibly more.

Sen. Dick

"Dick"

Durbin, D-Ill., complained that Kavanaugh had dissented from an emergency ruling that ended up rushing a minor migrant girl in the care of the U.S. government off to get an abortion without parental consent. Durbin also complained about Kavanaugh's interpretation of a complicated Supreme Court case that had deemed illegal immigrant workers unable to vote in workplace unionization elections.

For Sen. Amy Klobuchar, D-Minn., the problem was that Kavanaugh had written an opinion favoring two mergers in the grocery and health insurance industries.

All these opinions about Kavanaugh's rulings have one thing in common: They come from politicians who seem to think judging is a lot like what they do for a living. But judges don't make policy, and the Supreme Court is not a super-legislature. That's why a good judge who decides cases based on law and precedent will not like all the outcomes of the cases he hears.


Posted by: Besoeker || 09/06/2018 08:01 || Comments || Link || E-Mail|| [320 views] Top|| File under:
Carlson: We Have a Good Idea Who Wrote the Anonymous NYT Op-Ed (video)
[NTK Network] Fox News host Tucker Carlson started his show Wednesday night claiming he had a "pretty good idea who wrote" the controversial anonymous New York Times op-ed and added that representatives from his show had called the White House for comment.

Earlier in the day, The New York Times published an anonymous op-ed that was allegedly written by a "senior official in the Trump administration."

According to the op-ed's anonymous author, "there were early whispers within the cabinet of invoking the 25th Amendment," against President Trump because of the "instability" many witnessed.

"We think we've got a pretty good idea who wrote this piece. We've called the White House for comment on it tonight. But until we confirm the identity, of course, we're not going to accuse anybody in public," Carlson said.
Posted by: Besoeker || 09/06/2018 07:33 || Comments || Link || E-Mail|| [433 views] Top|| File under:
Woodward's book: Who you going to believe? I'll stick with Mattis and Kelly
[The Hill] President Trump on Wednesday renewed his attack on veteran journalist Bob Woodward's upcoming book detailing the inner workings of the White House, calling it a "work of fiction."

"The book means nothing. It's a work of fiction ... He likes to get publicity, sell some books," Trump told reporters in the Oval Office during a meeting with the emir of Kuwait.
Posted by: Besoeker || 09/06/2018 07:27 || Comments || Link || E-Mail|| [260 views] Top|| File under:
Lie Down With The Enemy, Get Up Without The Presidency
[Mercer - March 2017 article] Donald Trump is making a HUGE mistake that could cost him the midterms and/or make him a one-term president. He thinks he can defang the snakes he has gathered around him in the administration. President Trump has hired individuals who do not articulate the principles he ran on and jump at every opportunity to stick it to him.

"Hiring different perspectives in business could well be a strength. But it's not a strength when it comes to politics and policy. In politics, you want a team that shares a political philosophy."

The main mamba is Paul Ryan, much loved and admired by MSNBC (see: "An Ode To Paul Ryan By MSNBC's Left-Liberal Lawrence O'Donnell"), CNN and most liberal media. The GOP news media love Ryan, too, but are scared to come out as fans lest Trump Nation retaliate.

Like Pavlov's dog, Ryan, the Damien look alike (I'm only ever referencing the old, excellent, 1970s-19802 Omen/Damien movies; there is no other, as far as I'm concerned) can't but appear to please the CNN interviewer while making the president look bad. (See: "Ryan: I've seen no evidence wiretap occurred.")

Poor Damien, purr CNN's empaneled women. The lovely, wonkish young Ryan [despised by Trump Nation] would rather legislate than have to defend The Donald.
Posted by: Besoeker || 09/06/2018 02:19 || Comments || Link || E-Mail|| [275 views] Top|| File under:
5 Takeaways From The Circus Democrats Made Of Brett Kavanaugh's SCOTUS Hearing
[The Federalist] After a summer of anticipation and agitation, the confirmation hearing for Supreme Court nominee Brett Kavanaugh began yesterday. As has been typical for the last several decades, this Supreme Court hearing was even more rancorous than the last. Here's what we learned from the first day's events.

1. Protesters Are Clueless

Judiciary Committee Chairman Chuck Grassley called the meeting to order in the morning, but had hardly begun when loyal members of the Trump resistance showed that, as usual, they have no idea of how to behave in public. Reenacting the customs of social media in real life, they screamed, yelled, and stomped their feet even before Grassley and the other senators had a chance to say anything to which they might object.

Their quickness to act gave the game away: these protestors did not object to the content of the hearings, but to the hearings themselves.

It is unclear what they hoped to accomplish, but that is not unheard of among protesters, right or left. Since the 2016 election, opponents of the president and his agenda have excelled at making loud noises and wearing silly costumes, yet once the cosplay elements are stripped away, the concrete steps they demand are maddeningly unclear. Their agitprop, while no doubt gratifying to themselves, will never convert an opponent and might only repel an undecided observer.

Perhaps it is just a sign of the times. For all of the complaints about President Trump's lack of decorum, the average denizen of the far left has always been less decorous than his counterpart on the right. Should we now expect the loutish manners of social media to bleed into all areas of civic life?

Things may well get worse in this regard before they get better. In any case, about two dozen protesters made enough sound and fury to get themselves removed and arrested. The atmosphere got so heated that Kavanaugh's children had to be escorted out of the room.


Four additional 'takeaways' follow:
Posted by: Besoeker || 09/06/2018 01:18 || Comments || Link || E-Mail|| [366 views] Top|| File under:
This Is a Constitutional Crisis
A love letter from a faux conservative (David Frum) to whomever wrote the NY Times article about Trump.
The Ovoid David Frum


[Atlantic] Impeachment is a constitutional mechanism. The Twenty-Fifth Amendment is a constitutional mechanism. Mass resignations followed by voluntary testimony to congressional committees are a constitutional mechanism. Overt defiance of presidential authority by the president's own appointees—now that's a constitutional crisis.

If the president's closest advisers believe that he is morally and intellectually unfit for his high office, they have a duty to do their utmost to remove him from it, by the lawful means at hand. That duty may be risky to their careers in government or afterward. But on their first day at work, they swore an oath to defend the Constitution—and there were no "riskiness" exemptions in the text of that oath.


As far as I can tell everything Trump has done has affected the government. There's no crisis except among those in government, and their supporters.


On Wednesday, though, a "senior official in the Trump administration" published an anonymous op-ed in The New York Times, writing:


Many of the senior officials in his own administration are working diligently from within to frustrate parts of his agenda and his worst inclinations. I would know. I am one of them.

The author of the anonymous op-ed is hoping to vindicate the reputation of like-minded senior Trump staffers. See, we only look complicit! Actually, we're the real heroes of the story.

But what the author has just done is throw the government of the United States into even more dangerous turmoil. He or she has enflamed the paranoia of the president and empowered the president's willfulness.

What happens the next time a staffer seeks to dissuade the president from, say, purging the Justice Department to shut down the Mueller investigation? The author of the Times op-ed has explicitly told the president that those who offer such advice do not have the president's best interests at heart, and are, in fact, actively subverting his best interests as he understands them on behalf of ideas of their own.


The subtext is that Trump's advisers have told him to fire AG Sessions, which In my opinion he should have done. But these all are political acts, so shutting down a bogus "investigation", steeped in political maneuvering by Trumps' political opponents, will require a political end.


He'll grow more defiant, more reckless, more anti-constitutional, and more dangerous.

And those who do not quit or are not fired in the next few days will have to work even more assiduously to prove themselves loyal, obedient, and on the team. Things will be worse after this piece. They will be worse because of this piece.

The new Bob Woodward book set the bad precedent. The high official who thought the president so addled that he would not remember the paper he snatched off his desk? Those who thought the president stupid, ignorant, beholden to Russia—and then exited the administration to return to their comfortable, lucrative occupations? Who substituted deep-background gripe sessions with a reporter for offering detailed proof of presidential unfitness, or worse, before the House or Senate? Yes, better than the robotic servility of the public record. But only slightly.


In other words, White House documents being drafted for the purposes of posterity won't show what Frum contends. Frum is hedging his words even in this screed.


Speak in your own name. Resign in a way that will count. Present the evidence that will justify an invocation of the Twenty-Fifth Amendment, or an impeachment, or at the very least, the first necessary step toward either outcome, a Democratic Congress after the November elections.

Your service in government is valuable. Thank you for it. But it is not so indispensable that it can compensate for the continuing tenure of a president you believe to be amoral, untruthful, irrational, anti-democratic, unpatriotic, and dangerous. Previous generations of Americans have sacrificed fortunes, health, and lives to serve the country. You are asked only to tell the truth aloud and with your name attached.

White House livid over op-ed by unnamed insider; Trump questions if 'treasonous'

[IsraelTimes] The essay immediately triggered a wild guessing game as to the author's identity on social media, in newsrooms and inside the West Wing, where officials were blindsided by its publication.

And in a blistering statement, press secretary Sarah Huckabee Sanders accused the author of choosing to "deceive" the president by remaining in the administration.

"He is not putting country first, but putting himself and his ego ahead of the will of the American people," she said. "The coward should do the right thing and resign."

Sanders also called on the Times to "issue an apology" for publishing the piece, calling it a "pathetic, reckless, and selfish op-ed."
Posted by: badanov || 09/06/2018 00:00 || Comments || Link || E-Mail|| [428 views] Top|| File under:
Israel-Palestine-Jordan
The secrecy is unveiled: a race to destroy Iranian facilities in Syria
[Ynet] According to the IDF, the Iranian entrenchment in Syria was expected to attract thousands of soldiers loyal to the Revolutionary Guards; the revealing of more than 200 Israeli attacks on Iranian targets in Syria exposes an entire intelligence front active at any given moment. Tehran doesn't stop, and Israel is determined to attack even at the price of war.

The IDF revealed on Tuesday that as of the beginning of 2017, more than 200 Iranian or pro-Iranian targets were attacked across Syria.

An entire system of pilots, officers, analysts, and officials has been working around the clock to execute the strikes.
Continued on Page 49
Posted by: trailing wife || 09/06/2018 00:00 || Comments || Link || E-Mail|| [235 views] Top|| File under: Govt of Iran Proxies
Home Front: Culture Wars
I Really Don't Feel Like Submitting To Socialist Tyranny. Do You?
Socialism's legacy is heaps of bloody corpses scattered across a landscape of hunger and despair, but the youthful neo-commie hipsters infesting our colleges and coastal cities want to give it another try here and now since they're smart and they won't screw it up this time. Uh huh. Because when I look at millennials, I see a generation of achievers ‐ achieving unbroken eye contact with their iPhones, achieving hitherto unimagined heights of undeserved self-regard, and achieving convincing their parents to support them into middle age. If anyone can make socialism work ‐ by which I mean the pipe dream of it not being a slaughterhouse of soul crushing tyranny ‐ it's these winners. At least that's what Chet thinks.

Chet's my unicorn.
Posted by: g(r)omgoru || 09/06/2018 03:29 || Comments || Link || E-Mail|| [268 views] Top|| File under:
Who's in the News
30
[untagged]
5
Islamic State
5
Govt of Iran
4
Taliban
4
Commies
3
Govt of Syria
3
Hamas
3
Moslem Colonists
2
Govt of Iran Proxies
1
al-Nusra
1
Haqqani Network
1
Arab Spring
1
TTP
1
Sublime Porte
1
Govt of Iraq
1
Govt of Pakistan
Bookmark
E-Mail Me
The Classics
The O Club
Rantburg Store
The Bloids
The Never-ending Story
Thugburg
Gulf War I
The Way We Were
Bio
Merry-Go-Blog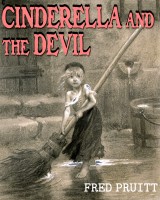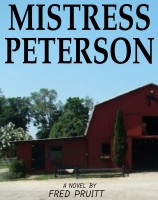 On Sale now!


A multi-volume chronology and reference guide set detailing three years of the Mexican Drug War between 2010 and 2012.

Rantburg.com and borderlandbeat.com correspondent and author Chris Covert presents his first non-fiction work detailing the drug and gang related violence in Mexico.

Chris gives us Mexican press dispatches of drug and gang war violence over three years, presented in a multi volume set intended to chronicle the death, violence and mayhem which has dominated Mexico for six years.
Click here for more information


Meet the Mods
In no particular order...


Steve White
Seafarious
Pappy
lotp
Scooter McGruder
john frum
tu3031
badanov
sherry
ryuge
GolfBravoUSMC
Bright Pebbles
trailing wife
Gloria
Fred
Besoeker
Glenmore
Frank G
3dc
Skidmark
Alaska Paul



Better than the average link...



Rantburg was assembled from recycled algorithms in the United States of America. No trees were destroyed in the production of this weblog. We did hurt some, though. Sorry.
3.216.28.250