-Lurid Crime Tales-
Man Foils Robbery is Arrested
[SanFranciscoCBS] A store owner in Oakland's Chinatown ended up behind bars Monday night after using a handgun to fight back in the latest of a string of violent crimes in the neighborhood.

The spate of recent attacks and violent robberies in the area have raised tensions.

UPDATE Oakland Police Source: Detectives Reluctant To Arrest Store Owner Who Foiled Robbery With Gun

As they look for a way to cool things down in their community, Chinatown officials and police walked door to door Tuesday afternoon, assuring business owners that they are taking the recent series of violent robberies seriously.

"Because with one person being robbed, that can have a negative impact on someone watching that," said Oakland Police Capt. Bobby Hookfin. "Even though they're not the victim, they're kind of in a concentric circle of a victim, because they see someone being victimized. So that can resonate as well."

It resonated Monday night. At about 5:30 p.m., a liquor store owner saw a woman being robbed of her camera at the corner of Ninth and Franklin. After seeing the woman knocked to the ground, the owner ran out with a gun, ordering the assailant to stop and reportedly firing four shots.

The suspect fled in a vehicle, but when police arrived, they took the business owner into custody.

"When I talk to the entire community they feel sad that someone is trying to help others and ends up to be the one arrested or being in custody," said Carl Chan.

As head of the Chinatown Chamber of Commerce, Chan has been working to calm nerves at the same time he is appealing for more police presence in the area. Armed security guards are already patrolling the streets, funded by donations from the public. Chan worries that without more cops, other business owners — like the man who was arrested Monday — will seek to deal with the problem themselves.

"So, I think many of the people feel strongly that we should be supporting the store owner," Chan said.

But he knows what will happen if his community becomes a place where safety can only come from the end of a gun.

"I am so worried because I heard the news that many people are trying to find ways to protect themselves," Chan explained. "And we do not believe that violence against violence is the way to go."

New Oakland Chief of Police LeRonne Armstrong also addressed the incident in a live Facebook video Tuesday afternoon.
Posted by: Deacon Blues || 02/18/2021 09:13 || Comments || Link || E-Mail|| [6567 views] Top|| File under:
Seven shot in Philadelphia near SEPTA station, according to police
[JustTheNews] Seven individuals have been shot on Wednesday in Philadelphia near a SEPTA train station, according to police.

"It's very brazen," Philadelphia Police Commissioner Danielle Outlaw said, according to ABC News. "We were able to get someone in custody as quickly as we did because we had officers out working on another assignment. It's not for our lack of presence out here, but I think it's very telling that folks willing to engage in these shootings are becoming more and more emboldened whether we're here or not."

"There could be multiple shooters, but we still don't know," Outlaw said. "There were multiple casings found, 18 casings, and we're still trying to determine if they all came from the same firearm."
Posted by: Besoeker || 02/18/2021 03:18 || Comments || Link || E-Mail|| [6508 views] Top|| File under:
In 1945, Imperial Japan Nearly Dropped Biological Weapons on California
[National Interest] Here's What You Need to Know: Just as air raids broadly targeting the civilian populations generally proved both cruel and of little military effectiveness during World War II, biological weapons were mostly "useful" for killing civilians. And if a bioweapon ever had proven successful in triggering a pandemic, such an outcome could have proven disastrous for both sides of the conflict.

During World War II, Japan infamously deployed biological weapons in attacks that infected and killed thousands of Chinese citizen. Less well known, however, is the fact that Japanese strategists also planned to deploy plague bombs against U.S. forces on at least four separate occasions—each only narrowly averted by circumstance. The last such attack, known as Operations Cherry Blossoms at Night, envisioned bombing San Diego with plague-infected fleas.

The Japanese bioweapons program was the brainchild of Gen. Shirō Ishii, who in the 1930s received backing at the highest levels to form a biological warfare unit known as Unit 731, deceptively designated the "Epidemic Prevention and Water Purification Department" of the Kwantung Army deployed to China. Unit 731 established a massive 150-building complex in the Pingfang District of Harbin (then part of the puppet state of Manchuria), where it developed and tested its weapons on involuntary human subjects, around two-thirds of whom were Chinese, with most of the rest coming from the Soviet Union. Their subjects would later include a small number of Allied POWs, Koreans and Pacific islanders.
Posted by: Besoeker || 02/18/2021 07:09 || Comments || Link || E-Mail|| [6543 views] Top|| File under:
Fox Nation Launching New Podcast And Series With Tucker Carlson
[Daily Caller] Fox News' Tucker Carlson will be launching a new video podcast and a series of specials on Fox Nation, the network's subscription-based streaming service.

Fox Nation signed a multi-year deal with Carlson and he will continue to host his primetime show on Fox News during the week, according to a press release. Carlson's content for Fox Nation will begin streaming in April 2021 and will only be available on the streaming service.

Carlson plans to publish at least three video podcasts every week, according to the press release. The podcasts will include "interviews with newsmakers" plus "a discussion of the issues shaping the country."

His series of specials will be called the "Tucker Carlson Originals" and those will be monthly. Every episode plans to "explore a single topic at greater depth than typically done on a live television show," according to the announcement.

"This is my twelfth year at FOX News and I've never been more grateful to be here," Carlson said in a statement. "As other media outlets fall silent or fall in line, FOX News Media's management has redoubled its commitment to honesty and freedom of speech. I consider that heroic at a time like this."
Posted by: Besoeker || 02/18/2021 06:45 || Comments || Link || E-Mail|| [6538 views] Top|| File under:
NASA delays launch of planetary defense mission
[SpaceNews] NASA will delay the launch of a mission designed to test one technique for deflecting a potentially hazardous asteroid, although that delay won't affect the spacecraft's arrival at its target.

NASA announced Feb. 17 that it will postpone the launch of its Double Asteroid Redirection Test (DART) mission from its primary launch window of July 21 to Aug. 24 of this year to a backup window that opens Nov. 24 and runs to Feb. 15, 2022. The spacecraft will launch on a SpaceX Falcon 9 from Vandenberg Air Force Base in California.

In a statement, the agency said issues with two major components of the spacecraft led it to postpone the launch. One involves its main instrument, the Didymos Reconnaissance and Asteroid Camera for Optical-navigation (DRACO), which needs to be reinforced to withstand the launch environment. The other is its solar panels, known as Roll-Out Solar Arrays (ROSA), whose delivery has been delayed by supply chain issues caused in part by the pandemic.

Posted by: 3dc || 02/18/2021 06:40 || Comments || Link || E-Mail|| [6531 views] Top|| File under:
-Signs, Portents, and the Weather-
Gaia is not Happy
[NYPost] Italy's Mount Etna, Europe's most active volcano, erupted on Tuesday, creating a fountain of lava and sending plumes of orange smoke into the sky.

The eruption forced Sicily's Catania Airport to temporarily close — which often happens when the volcano is active.

No injuries or deaths have been reported.

Residents in the village of Pedara near the crater said it spewed not only ash, but also big chunks of volcanic stones throughout the area.

"It was a rain of stones," resident Letizia Olivieri told the Associated Press. "Something I never saw in my entire life."

The Sicilian village was in emergency mode, the mayor said, ashes on the street Wednesday. residents and municipal teams worked to clean up the ashes on Wednesday.
Posted by: Deacon Blues || 02/18/2021 00:00 || Comments || Link || E-Mail|| [6588 views] Top|| File under:
Exit of the B-1 begins.
[US Air Force] AFGSC paving way for B-21, begins retirement of B-1 aircraft

BARKSDALE AIR FORCE BASE, La. -- In support of its efforts to modernize America's bomber fleet, the United States Air Force will begin divesting 17 B-1B bombers from its current fleet as authorized by the National Defense Authorization Act.

This action will not affect the service's lethality or any associated maintenance manpower. It will allow officials to focus maintenance and depot-level manpower on the remaining aircraft, increasing readiness and paving the way for the bomber fleet modernization ready to meet future challenges.

"Beginning to retire legacy bombers, to make way for the B-21 Raider, is something we have been working toward for some time," said Gen. Tim Ray, Air Force Global Strike Command commander. "Due to the wear and tear placed on the B-1 fleet over the past two decades, maintaining these bombers would cost 10s of millions of dollars per aircraft to get back to status quo. And that's just to fix the problems we know about. We're just accelerating planned retirements."

The 17 B-1B aircraft will be retired from the current fleet of 62 B-1s, leaving 45 in the active fleet. Of the 17 B-1 aircraft, four will be required to remain in a reclaimable condition that is consistent with Type 2000 recallable storage.

Continuous combat operations over the last 20 years have taken a toll on the airframe's structure. Currently, a small portion of the B-1Bs are in a state that will require approximately ten to thirty million dollars per aircraft to get back to a status quo fleet in the short term until the B-21 comes online.

"Retiring aircraft with the least amount of usable life allows us to prioritize the health of the fleet and crew training," Ray said. "Our ability to balance these priorities will make us more capable and lethal overall."

With fewer aircraft in the B-1 fleet, maintainers will be able to give more time and attention to each aircraft.

"The divestiture of the B-1 is necessary in order for the Air Force to create an even more lethal, agile and sustainable force with a greater competitive edge for tomorrow's fight," Ray said.



Related: Defense News - Want bigger aircraft force levels? Buy spare parts.
Posted by: 3dc || 02/18/2021 06:09 || Comments || Link || E-Mail|| [6549 views] Top|| File under: Tin Hat Dictators, Presidents for Life,
Texas Freeze Raises Cost Of Charging A Tesla To $900
[Oil Price.com] The electricity shortage in Texas amid the cold snap has sent spot electricity prices soaring so much that the surge in power prices equals a cost of $900 for charging a Tesla.

The typical full charge of a Tesla costs around $18 using a Level 1 or Level 2 charger at home, according to estimates from The Drive. This estimate is based on an average price of $0.14 per kWh of power.

However, the extreme winter weather this week has sent Texas spot electricity prices soaring, as the wind turbines froze in the ice storms and reduced the wind power generating capacity in the Lone Star State by half.

Spot electricity prices at the West hub have soared above the grid's $9,000 per megawatt-hour cap, compared to a 'normal' price of $25 per megawatt-hour, FOX Business notes.

The Electric Reliability Council of Texas (ERCOT) called early on Monday for rotating outages across the state as extreme winter weather forced wind power generating units offline, while electricity demand set a new winter peak record.

At the same time, freezing cold and ice storms cut offline almost half of the wind power capacity in Texas.

"We are dealing with higher-than-normal generation outages due to frozen wind turbines and limited natural gas supplies available to generating units," ERCOT said.
Posted by: Besoeker || 02/18/2021 02:47 || Comments || Link || E-Mail|| [6552 views] Top|| File under:
-Land of the Free
US woman charged in Capitol melee says Proud Boys recruited her
[IsraelTimes] An Arizona woman charged in the January 6 onslaught of the US Capitol bragged in a Snapchat video that she was recently recruited by a Kansas City chapter of the Proud Boys, a neofascist

...anybody you disagree with, damn them...
organization


...so the bien pensants say...

that describes itself as "Western chauvinists"


...not at all the same as fascist, as it happens...

and has long forbidden female members.


Has it indeed? According to who?

Felicia Konold's claim that the chapter recruited her and she was "with them now," even though she's not from the Kansas City area, has intrigued experts who study

holy warrior

right-wing movements.

"It is ironic that such a deeply misogynistic organization has attracted someone who is a woman to join their organization," says Eric Ward, a senior fellow with the Southern Poverty Law Center. "It tells us there is dissension in the ranks of Proud Boys right now."


Or perhaps, like Queen Elizabeth I, she has the body of a woman and the stomach of a man. Or possibly the Proud Boys have never been misogynistic, but just happened to not yet have attracted any of the female persuasion, also a very different thing.

Details of the video surfaced last week in a probable cause affidavit against Konold, 26, of Tucson, who is charged with conspiracy, civil disorder and other federal charges stemming from the melee.

Konold sounded almost euphoric in the Snapchat video she posted after the Capitol attack, saying she never could have imagined having such an influence on the events that unfolded that day. She laughingly references "all my boys, behind me, holding me up in the air, pushing back. We (expletive) did it!"

In order to seemingly prove her point that she had just been "recruited into an (expletive) chapter from Kansas City," she displayed on the video a two-sided "challenge coin" that appears to have markings that designate it as belonging to the Kansas City Proud Boys.

The challenge coin denotes membership, something that seems to go against the rhetoric about women from the organization's national leadership, Ward says.

"The fact she has that coin, the challenge coin, tells me there is something happening around gender in the Proud Boys — and it is something worth paying attention to," says Ward, who is also the executive director of the Western States Center, a civil rights advocacy group that works to advance gender equity.
Posted by: trailing wife || 02/18/2021 00:00 || Comments || Link || E-Mail|| [6539 views] Top|| File under:
Conservatives Flock to Grassroots GOP Positions to Push Party Reform
The new march through the institutions.

[EpochTimes] Conservatives across the country are applying for local Republican official positions in a bid to reform the party. Some feel a major part of the party establishment consists of "Republicans in name only," or RINOs, who no longer represent their voter base.

The movement aims to fill the many vacant positions of precinct committee officers. Those involved in the effort estimate that roughly 400,000 of these jobs exist nationwide, with half or more empty, although the precise number is hard to determine since the GOP doesn't publish overall data.

These grassroots positions wield significant power and influence. Either directly or through electors and delegates, they elect state GOP leaders as well as a state's delegation to the Republican National Committee (RNC), which then elects the national party leadership. They are also commonly drawn upon to fill election oversight positions, such as poll observers and ballot signature verification monitors. Some local party committees also endorse primary candidates and may organize get-out-the-vote efforts for a particular candidate.
Continued on Page 49
Posted by: trailing wife || 02/18/2021 00:00 || Comments || Link || E-Mail|| [6600 views] Top|| File under:
China-Japan-Koreas
China targets rare earth export curbs to hobble US defense industry
[arsTech] China is exploring limiting the export of rare earth minerals that are crucial for the manufacture of American F-35 fighter jets and other sophisticated weaponry, according to people involved in a government consultation.

The Ministry of Industry and Information Technology last month proposed draft controls on the production and export of 17 rare earth minerals in China, which controls about 80 percent of global supply.

Industry executives said government officials had asked them how badly companies in the US and Europe, including defense contractors, would be affected if China restricted rare earth exports during a bilateral dispute.

"The government wants to know if the US may have trouble making F-35 fighter jets if China imposes an export ban," said a Chinese government adviser who asked not to be identified. Industry executives added that Beijing wanted to better understand how quickly the US could secure alternative sources of rare earths and increase its own production capacity.

Fighter jets such as the F-35, a Lockheed Martin aircraft, rely heavily on rare earths for critical components such as electrical power systems and magnets. A Congressional Research Service report said that each F-35 required 417kg of rare-earth materials.
Posted by: Besoeker || 02/18/2021 09:17 || Comments || Link || E-Mail|| [6647 views] Top|| File under:
US Charges 3 North Korean Spies for Attempted Cybertheft of $1.3B Worldwide
[BenarNews] The United States has charged three North Korea

...hereditary Communist monarchy distinguished by its truculence and periodic acts of violence. Distinguishing features include Songun (Army First) policy, which involves feeding the army before anyone but the Dear Leadership, and Juche, which is Kim Jong Il's personal interpretation of Marxism-Leninism, which he told everybody was brilliant. In 1950 the industrialized North invaded agrarian South Korea. Twenty-one countries of the United Nations eventually contributed to the UN force opposing the invasion, with the United States providing around 90% of the military personnel. Seventy years later the economic results are in and it doesn't look good for Juche...
n military intelligence operatives with attempting the cybertheft of $1.3 billion from banks and cryptocurrency companies around the world, including South and Southeast Asia, the U.S. Department of Justice said on Wednesday.

The conspirators hacked into the computers of victims to steal data and money, and further the strategic and financial interests of the North Korean regime and its leader, Kim Pudge Jong-un
Continued on Page 49
Posted by: trailing wife || 02/18/2021 02:28 || Comments || Link || E-Mail|| [6502 views] Top|| File under: Commies
Economy
US oil output dips by record 40% as cold wave freezes operations
[Blooberg via Aljazeera] The Permian Basin, which is located in New Mexico and Texas, is the worst affected, with output down between 65 percent and 80 percent from normal levels, traders and executives say.

Total U.S. oil production has plunged by close to 40% — the most ever — as an unprecedented cold blast freezes well operations across the central U.S., according to traders and industry executives with direct knowledge of the operations.

Crude output has now fallen by more than 4 million barrels a day nationwide, they said, asking not to be identified because the information isn't public. Before the cold snap, the U.S. was pumping about 11 million barrels a day, according to government data. The estimate of oil production losses has climbed steadily over the last three days as companies and traders assess the situation.
Posted by: Besoeker || 02/18/2021 03:39 || Comments || Link || E-Mail|| [6511 views] Top|| File under:
Samsung chip fab in Texas shut down by energy shortage...
So, the Bidet* misministration wants more chips made in the US, but doesn't want the energy infrastructure - pipelines - that is needed to support what's already on-line.




Was that not a Donald Trump thing?

[Tom's Hardware] In a development that certainly isn't going to help the ongoing global chip shortage, according to a report from the Austin-American Statesman, Samsung has been ordered to completely shut down its fabs in Austin, Texas, due to power shortages in the state. The unprecedented move also impacts NXP Semiconductors and Infineon Semiconductors, and all of the impacted companies have complied with the order and ceased chip production operations.

Unplanned fab shutdowns can have long-lasting impacts; for instance, a thirty-minute power shutdown in 2018 at a Samsung fab destroyed 3% of the global supply of NAND. Additionally, as seen from an unplanned power loss at Samsung's Hwaseong plant last month, it can take several days after power restoration for a fab to resume full operations.
Posted by: M. Murcek || 02/18/2021 00:00 || Comments || Link || E-Mail|| [6525 views] Top|| File under:
Home Front: Politix
How William McCall Calhoun Jr., a Hardcore Liberal Lawyer Joined the Pro-Trump Mob
[AtDux] The set off gave the impression to be gun management. Mr. Calhoun had not at all times been obsessive about weapons, associates stated. However within the fall of 2019, some Democratic politicians started speaking of bold new gun restrictions and it appeared to flip a swap. Mr. Calhoun stated as a lot himself.

"I used to be a Democrat for 30 years," he wrote in a latest social media submit. The brand new gun management proposals modified that, he stated. "I used to be known as a white supremacist and a racist for defending the 2A," he continued, utilizing a shorthand for the Second Modification. Given all that he had completed as a lawyer for "justice," he stated, "that harm my emotions a bit of. That's after I grew to become a Trump supporter."

His conversion was complete. By the autumn of 2020 he was posting a couple of looming "home communist downside" and the "rioting BLM-Antifa crime wave." Of Joe Biden, he wrote: "Cling the bastard."

Previous associates have been baffled, and a few grew nervous. "I'll be slinging sufficient scorching result in stack you commies up like cordwood," Mr. Calhoun wrote on Twitter in October. Then, a couple of days later: "Standing by, and when Trump makes the decision, tens of millions of closely armed, pissed off patriots are coming to Washington."

After the election, Mr. Calhoun held a small gun rights rally on the town, and the violent posts continued, with discuss of civil battle, mounting heads on pikes and exhibiting the Democratic congresswoman Ilhan Omar "what the underside of the river seems like." In December, a reporter for The Globe and Mail, a Canadian newspaper, found Mr. Calhoun buying a Confederate flag exterior a Trump rally. "That is about independence and freedom," Mr. Calhoun instructed the reporter, describing Trumpism and Southern secession as equally justified fights towards tyranny.

On Jan. 6, Mr. Calhoun's posts confirmed he had made his method contained in the U.S. Capitol with the mob. "The primary of us who received upstairs kicked in Nancy Pelosi's workplace door," he wrote in a single submit. "Loopy Nancy in all probability would have been torn into little items, however she was nowhere to be seen."

Per week later, federal brokers arrested him at his sister's home in Macon, Ga., the place he had stockpiled two AR-15-style assault rifles, two shotguns, a handgun, brass knuckles and a whole bunch of rounds of ammunition, based on the testimony of an F.B.I. agent.
Posted by: Besoeker || 02/18/2021 09:38 || Comments || Link || E-Mail|| [6531 views] Top|| File under:
International-UN-NGOs
Blinken says US to pay $200 million in WHO obligations
[IsraelTimes] The United States will pay more than $200 million to the World Health Organization by the end of the month after reversing Donald Trump

...His ancestors didn't own any slaves...
's plan to withdraw, Secretary of State Antony Blinken says.

The sum amounts to the commitments the United States had made to the global health body, to which it has been the largest donor.

"This is a key step forward in fulfilling our financial obligations as a WHO member and it reflects our renewed commitment to ensuring the WHO has the support it needs to lead the global response to the pandemic," Blinken tells a virtual UN Security Council session on COVID-19.

"The United States will work as a partner to address global challenges. This pandemic is one of those challenges and gives us an opportunity not only to get through the current crisis, but also to become more prepared and more resilient for the future."

Blinken says the United States will also "provide significant financial support" to Covax, a global plan to distribute vaccines to the poorest nations.
Posted by: trailing wife || 02/18/2021 01:34 || Comments || Link || E-Mail|| [6508 views] Top|| File under:
Raytheon to challenge Lockheed Martin's acquisition of Aerojet Rocketdyne
[SpaceNews]
Raytheon CEO Gregory Hayes: "We obviously have some concerns."

WASHINGTON — Raytheon Technologies plans to formally oppose Lockheed Martin's proposed $4.4 billion acquisition of rocket engine manufacturer Aerojet Rocketdyne, Raytheon's CEO Gregory Hayes said Feb. 17.

Aerojet Rocketdyne's engines are used by both Raytheon and Lockheed Martin in tactical and strategic missiles the companies make for the U.S. Defense Department.

"We obviously have some concerns" about Aerojet being acquired by a competitor, Hayes said at the Barclays Industrial Select Conference.
Posted by: 3dc || 02/18/2021 06:36 || Comments || Link || E-Mail|| [6527 views] Top|| File under: Pirates
Mars Perseverance lander scheduled to land Feb. 18
[SpaceDaily] With about 2.4 million miles (3.9 million kilometers) left to travel in space, NASA's Mars 2020 Perseverance mission is days away from attempting to land the agency's fifth rover on the Red Planet. Engineers at NASA's Jet Propulsion Laboratory in Southern California, where the mission is managed, have confirmed that the spacecraft is healthy and on target to touch down in Jezero Crater at around 3:55 p.m. EST (12:55 p.m. PST) on Feb. 18, 2021.

"Perseverance is NASA's most ambitious Mars rover mission yet, focused scientifically on finding out whether there was ever any life on Mars in the past," said Thomas Zurbuchen, associate administrator for the Science Mission Directorate at NASA Headquarters in Washington. "To answer this question, the landing team will have its hands full getting us to Jezero Crater - the most challenging Martian terrain ever targeted for a landing."

Jezero is a basin where scientists believe an ancient river flowed into a lake and deposited sediments in a fan shape known as a delta. Scientists think the environment here was likely to have preserved signs of any life that gained a foothold billions of years ago - but Jezero also has steep cliffs, sand dunes, and boulder fields. Landing on Mars is difficult - only about 50% of all previous Mars landing attempts have succeeded - and these geological features make it even more so. The Perseverance team is building on lessons from previous touchdowns and employing new technologies that enable the spacecraft to target its landing site more accurately and avoid hazards autonomously.

"The Perseverance team is putting the final touches on the complex choreography required to land in Jezero Crater," said Jennifer Trosper, deputy project manager for the mission at JPL. "No Mars landing is guaranteed, but we have been preparing a decade to put this rover's wheels down on the surface of Mars and get to work."

You will get to watch the drama of Perseverance's entry, descent, and landing (EDL) - the riskiest portion of the rover's mission that some engineers call the "seven minutes of terror" - live on NASA TV. Commentary starts at 2:15 p.m. EST (11:15 a.m. PST) on Feb. 18. Engineers expect to receive notice of key milestones for landing at the estimated times below. (Because of the distance the signals have to travel from Mars to Earth, these events actually take place on Mars 11 minutes, 22 seconds earlier than what is noted here.)
Posted by: M. Murcek || 02/18/2021 00:00 || Comments || Link || E-Mail|| [6602 views] Top|| File under:
Southeast Asia
Myanmar Protesters Stage Biggest Rallies since Troop Deployments
[AnNahar] Myanmar's anti-coup protesters returned to the streets in force on Wednesday with the biggest street demonstrations since troops fanned out around the country to quell opposition to the new military junta.

Thousands of people rallied in Yangon, the nation's biggest city, with protesters blockading roads with vehicles to stop security forces from moving around the commercial capital.

Much of the country has been in open revolt since troops deposed Nobel laureate Aung San Suu Kyi's government at the start of the month and charged her under an obscure import law.
Continued on Page 49
Posted by: trailing wife || 02/18/2021 02:24 || Comments || Link || E-Mail|| [6504 views] Top|| File under:
-PC Follies
ESA wants disabled astronauts?
[SpaceNews] 'Parastronaut' sought as ESA recruits its first new astronauts in more than a decade.

The European Space Agency announced Feb. 16 that its first call for new astronauts in more than a decade will be open to candidates with physical disabilities.

During a briefing with reporters, ESA officials said the agency plans to recruit four to six career astronauts and a pool of approximately 20 reserve astronauts, a first for ESA. Additionally, in another first for the agency, outgoing ESA Director General Jan Wörner announced that it is looking to recruit its first "parastronaut."

ESA said it aims to select a parastronaut from among a pool of candidates deemed psychologically, cognitively, technically and professionally qualified but who have a physical disability that would normally prevent them from being selected due to requirements imposed by current space hardware.
Posted by: 3dc || 02/18/2021 06:41 || Comments || Link || E-Mail|| [6567 views] Top|| File under: Tin Hat Dictators, Presidents for Life,
Who's in the News
50
[untagged]
3
Taliban
3
Devout Moslems
3
Pirates
2
Commies
2
al-Qaeda
2
Islamic State
2
Tin Hat Dictators, Presidents for Life,
2
Sublime Porte
1
Govt of Pakistan
1
Govt of Saudi Arabia
1
TTP
1
Antifa/BLM
1
Narcos
1
al-Shabaab (AQ)
1
Govt of Syria
1
Govt of Iran Proxies
1
Govt of Iran
Bookmark
E-Mail Me
The Classics
The O Club
Rantburg Store
The Bloids
The Never-ending Story
Thugburg
Gulf War I
The Way We Were
Bio
Merry-Go-Blog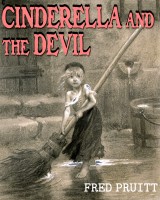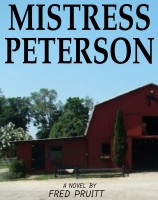 On Sale now!


A multi-volume chronology and reference guide set detailing three years of the Mexican Drug War between 2010 and 2012.

Rantburg.com and borderlandbeat.com correspondent and author Chris Covert presents his first non-fiction work detailing the drug and gang related violence in Mexico.

Chris gives us Mexican press dispatches of drug and gang war violence over three years, presented in a multi volume set intended to chronicle the death, violence and mayhem which has dominated Mexico for six years.
Click here for more information


Meet the Mods
In no particular order...


Steve White
Seafarious
Pappy
lotp
Scooter McGruder
john frum
tu3031
badanov
sherry
ryuge
GolfBravoUSMC
Bright Pebbles
trailing wife
Gloria
Fred
Besoeker
Glenmore
Frank G
3dc
Skidmark
Alaska Paul



Better than the average link...



Rantburg was assembled from recycled algorithms in the United States of America. No trees were destroyed in the production of this weblog. We did hurt some, though. Sorry.
3.236.107.249

Help keep the Burg running! Paypal: