-Lurid Crime Tales-
DC Parking Official Made Thousands In Bribes From Towing Company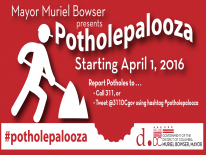 [Daily Caller] An ex-District of Columbia government parking official gave towing jobs to a company in exchange for more than $35,000 in bribes, according to the Department of Justice (DOJ).

Vernita M. Greenfield, formerly a customer service representative in the city's Parking Enforcement Management Administration, pleaded guilty Thursday in federal court to taking bribes as a federal official.
Posted by: Besoeker || 05/07/2016 05:17 || Comments || Link || E-Mail|| [194 views] Top|| File under:
-Obits-
Margot Honecker, widow of former East German leader, Tango Uniform
[Guardian] Margot Honecker, politician and widow of former East German leader Erich Honecker, has died in Chile at the age of 89, her family said.


That right arm appears to have a bright future in 'Bodies - The Exhibition.'


Honecker, who had lived in the country since 1992, died at home in the capital, Santiago, on Friday.

She was a prominent member of the East German communist party and served as education minister under her husband, who ruled the country with an iron fist from 1971 until just before the Berlin Wall came down in 1989.

She defended her husband's rule to the end, writing on the 10th anniversary of Germany's reunification that: "In the east, we never knew social incertitude, need and misery. Now, monster money has taken the place of human relations.

"Xenophobia and neo-fascism are developing in the east. All that is explained by the recent past. The roots of this evil are inherent in the capitalist social order," she added in a book published in 2000, titled The Other Germany.

Erich Honecker died in Chile in 1994 of liver cancer.
Posted by: Besoeker || 05/07/2016 05:41 || Comments || Link || E-Mail|| [169 views] Top|| File under:
-Short Attention Span Theater-
First Muslim Miss USA Converts to Christianity
Rima Fakih is believed to be the first Muslim to win the title of Miss USA when she was crowned the winner in 2010.

Now, the beauty pageant winner has converted to Christianity, recently sharing a verse from Philippians on Twitter.

Fakih converted to Christianity last month in preparation for her marriage in Lebanon next week to Wassim Salibi, a wealthy Christian music producer, Christian Today reports.
Posted by: gorb || 05/07/2016 02:35 || Comments || Link || E-Mail|| [421 views] Top|| File under:
Caucasus/Russia/Central Asia
Armenia May Recognize Karabakh as Independent State
[ENGLISH.ALMANAR.LB] Armenia said Thursday it may consider formally recognizing the breakaway Nagorny Karabakh region, in a move that would increase tensions with Azerbaijan just a month after

festivities

over the disputed territory claimed 110 lives.

Armenia said it would debate a law that would recognize Karabakh as an independent country "in the event of fresh Azerbaijani aggression", according to a statement on the government's official website.

At least 110 people died last month in the worst violence to hit Karabakh since an inconclusive ceasefire deal in 1994 halted a war that left some 30,000 people dead.

The two sides never signed a definitive peace deal after Armenian separatists seized the territory from Azerbaijan, and have been rearming heavily in recent years.

Posted by: Fred || 05/07/2016 00:00 || Comments || Link || E-Mail|| [177 views] Top|| File under:
China-Japan-Koreas
Kim Hails N. Korea's Nuclear Prowess at Rare Party Congress
[ENGLISH.ALMANAR.LB] Kim Jong-Un on Friday opened
North Korea's first ruling party congress for nearly 40 years with a defiant defense of the "magnificent" strides made in the country's nuclear weapons program.

Hailing the historic test of what North Korea claims was a hydrogen bomb in January, the isolated state's young leader said it had shown the world it would not be cowed by sanctions or outside pressure.

Dressed in a western style suit and tie, Kim's speech was delivered to thousands of party delegates who had gathered in Pyongyang for the once-in-a-generation conclave.

In particular, he praised the country's scientists for "creating milestone miracles with the magnificent and exhilarating sound of the first H-bomb of our republic".

The test and successful long-range rocket launch a month later "clearly demonstrated to the whole world our undefeatable spirit and endless power ... in defiance of malicious pressure and sanctions by enemy forces," he said.

Posted by: Fred || 05/07/2016 00:00 || Comments || Link || E-Mail|| [298 views] Top|| File under: Commies
Nork military on heightened alert as country holds ruling party congress
North Korea's military has been placed on a heightened state of alert as the country held its first ruling party congress in more than 30 years, Seoul's military said Friday.

"There does not seem to be any out of ordinary movement among frontline troops, but they seem to be maintaining a higher state of readiness with the congress kicking off in the capital city," said an official defense ministry source who declined to be identified.

He pointed out that in the past, the North would raise the readiness of its troops during key domestic political events.

The Congress of the Worker's Party of Korea is technically the highest deliberative institution of the sole governing party of the North. The last time the congress was convened was in October 1980.

"There have been more frequent visits to frontline guard posts by higher ranking field and staff officers," the official said.

Seoul then said that intelligence has shown no particular activity under way at the North's Punggye-ri nuclear test site. There had been strong speculation that the communist country will conduct its fifth nuclear test ahead of the party congress, but this has not happened. The government also said they have yet to pick up signs that the North will launch more ballistic missiles like it did in April.


Fat Boy can't afford another big technical failure right now...

"The North did not conduct another nuke test, but since it can do so without warning, South Korea and the United States are jointly keeping close tabs on what is happening in the reclusive country," the insider said.
Posted by: Steve White || 05/07/2016 00:00 || Comments || Link || E-Mail|| [172 views] Top|| File under:
Disasters Pile Up as N.Korea Readies for Party Congress
North Korea holds its first Workers Party congress in 36 years on Friday amid unprecedented international isolation and crippling sanctions.

The aim is to consolidate leader Fat Boy's Kim Jong-un's disastrous doctrine of pursuing nuclear arms and economic growth in tandem. But international sanctions triggered by the North's nuclear tests are cutting into Pyongyang's sources of hard currency, and the harder Kim leans on his people to make up for the shortfall, the more signs of discontent are growing.

Press-ganging the population into sprucing up the country for the party congress has only aggravated the situation, so that the congress meant to highlight big achievements may well have the opposite effect.

The official Rodong Sinmun daily on April 4 claimed a couple in North Pyongyan Province "volunteered" to labor even on their wedding day. On April 10, a state security agent in Kangwon Province "performed her duties the day after her husband's funeral."


Oppression is never on leave...

In other words, no quarter was given. On April 17, state TV showed images of women laboring in coal mines, which is banned around the world. A source said some 30 soldiers died when a tunnel collapsed during the construction of a canal for power plant near Mt. Baekdu because of the unreasonably tight deadlines, and a landslide on a railway project in Ryanggang Province killed a dozen villagers.

The regime has ordered each family to cough up between 6,500 to 26,000 North Korean won as "loyalty payments" to fund the congress. That is a lot given that North Koreans make between 3,000 to 4,000 a month.

An even more serious problem is that open-air markets which propped up the moribund economy are being hollowed out already. Security services strictly controlled the movement of people and goods to mobilize as much labor as possible for state projects and cracked down on unregistered traders. The regime also charged traders hefty loyalty payments, which ended up weakening their purchasing power. One Chinese businessman who visited North Korea recently said, "Prices of goods in North Korea's open-air markets remain stable despite sanctions because people have no money. It looks like North Koreans will pay a heavy price economically."

A vicious cycle of raw material shortages due to a lack of hard currency has decreased production in factories. That kicks away one leg of Kim's doctrine, while the shortage of hard currency could well endanger the other. Already several recent missile launches have failed, whether due to incompetence or inferior fuel.

Kim is expected to replace key officials to rejuvenate his organization, but intensifying conflicts between the new appointees and the old guard will continue to put a strain on Kim's power.

One source in North Korea said, "There are complaints among the old guard in Pyongyang that young officials in their 40s are strutting around like they own the place."
North Korea has not held a party congress since 1987, when nation founder Kim Il-sung halted them until the regime was able to adequately feed, clothe and accommodate people.

But the corpulent Kim Jong-un seems to be eager for the legitimacy that a party congress would confer and lay the groundwork for long-term rule. "Kim Jong-un inherited his position, but that does not mean he was also given authority," an intelligence source here said.

But he too has failed to improve the livelihoods of North Koreans and seems to rely increasingly on hasty weapons demonstrations to make a splash.
Posted by: Steve White || 05/07/2016 00:00 || Comments || Link || E-Mail|| [216 views] Top|| File under:
Economy
Baltic Dry Index falls to 631, down 11 points.
Today, Friday, May 06 2016, 2016, the Baltic Dry Index decreased by 11 points, reaching 631 points.

Baltic Dry Index is compiled by the London-based Baltic Exchange and covers prices for transported cargo such as coal, grain and iron ore. The index is based on a daily survey of agents all over the world. Baltic Dry hit a temporary peak on May 20, 2008, when the index hit 11,793. The lowest level ever reached was on Wednesday the 10th of February 2016, when the index dropped to 290 points.

Source: Hellenic Shipping News Worldwide

Wheat faces biggest weekly loss in 6 months

Chicago wheat was on track on Friday for its biggest weekly decline since November as a crucial crop tour is forecasting higher-than-expected yields across the U.S. Plains, adding pressure on an already amply supplied market. Corn faced its biggest weekly loss in nine months, while soybeans are set to fall after three straight weekly gains.

Wheat crop prospects in Kansas, the top U.S. producer of the grain, are well above average as crop-saving rains last month should more than offset the impact of an earlier drought, scouts on an annual tour said on Thursday.

"The U.S. hard red winter wheat market was headed for indigestion at harvest anyway," said Tobin Gorey, director of agricultural strategy at Commonwealth Bank of Australia, commenting on a market that already has a sizeable surplus.

"The indigestion will be well worse if these forecasts are realised." The scouts on the three-day Kansas wheat crop tour estimated the average yield at 48.6 bushels per acre (bpa), topping last year's U.S. Department of Agriculture estimate of 37.0 bpa and a five-year Kansas tour average of 39.3 bpa. Adding to the bearish picture, the USDA on Thursday said that weekly old-crop export sales of wheat totalled just 178,900 tonnes, down from 351,800 tonnes a week ago. New-crop wheat export sales of 140,000 tonnes fell below market forecasts.


More at the link



Soaring U.S. Gasoline Demand Isn't Enough to Stop Supply Glut

The biggest increase in U.S. gasoline demand in almost 40 years hasn't been enough to keep storage tanks from filling up.

Gasoline imports into the U.S. East Coast are near the highest in seven months and American refiners have maximized gasoline output as diesel margins falter. That's helped push inventories in the region up by 3.68 million barrels over the past two weeks to the highest seasonal level in three decades, during a period when supplies typically decline.

Refiners across the U.S. had been flying high on cheap oil and strong demand, pumping out fuel at record rates and reaping healthy margins. Now, a 67 percent rally in crude since mid-February has increased costs, while tankers sailing from Europe and elsewhere are flooding New York Harbor, the delivery point for futures contracts. Profits for processing crude into gasoline have fallen for six days in a row to $18.66 a barrel, down $2.99 from a week ago, based on futures prices.

"We have to start drawing inventories at some point, otherwise the margin situation is going to deteriorate pretty quickly," said Sam Margolin, lead analyst at Cowen & Co. If inventories build for another six to eight weeks, "at some point runs are going to be cut."


More at the link



China helps to bolster steel price

China is among the contributors to bolster steel price in the global market, according to a press conference held today by the Ministry of Commerce.

Shen Danyang, a spokesman at the ministry, said China participated in the progress as the government has taken unprecedented efforts to cut supply and seek ways to expand domestic demand.

Price of steel in the global market has surged 20 percent from US$305 per ton at the year's beginning to US$365 per ton in April.

The State Council, China's cabinet announced in February that China plans to reduce steel production by 150 million tons over the next five years as the country aims to streamline its heavy industry.

"Apart from limits on capacity, we are taking comprehensive measures to expand domestic demand for steel," said Shen, adding that lots of China's infrastructure constructions are still in progress to boost the needs for steel.

Source: Shanghai Daily
Posted by: badanov || 05/07/2016 00:00 || Comments || Link || E-Mail|| [282 views] Top|| File under:
The Grand Turk
Cumhuriyet journalist Dündar escapes armed attack in Istanbul's courthouse
Cumhuriyet Editor-in-Chief Can Dündar has escaped unharmed from an armed attack in front of the Istanbul Çağlayan courthouse on May 6 following the fourth hearing of a case due to stories published about Turkish intelligence trucks bound for Syria with hidden weapons in early 2014.

The assailant, identified as Murat Şahin, who was born in 1976 and registered in the Central Anatolian province of Sivas, approached Dündar as he was speaking to reporters during the break. He fired two shots at Dündar's legs, saying, "You are a traitor." The assailant was detained while Dündar was uninjured.


The assassin is about as capable as the usual assassin in that part of the world...

However, Yağız Şenkal, a reporter for the private broadcaster NTV, was wounded in the leg.

Police immediately intervened as Şahin was seen in footage surrendering calmly.

"The court had given a break for the verdict. This attack happened while we went out to wait for the verdict. I do not know who he is. I only saw he pointed his gun at me. We know who painted us as a target. I hope they take lessons," Dündar said.

Dündar returned to the courthouse to hear the verdict after the attack.

It was revealed that Şahin had a criminal record for previously conducting such armed attacks.

Meanwhile, main opposition Republican People's Party (CHP) leader Kemal Kılıçdaroğlu said those who target journalists were responsible." Those who target journalists doing their jobs with hate speech are the ones responsible for the attack against Can Dündar," Kılıçdaroğlu said in a tweet, extending his best wishes.

Peoples' Democratic Party (HDP) also strongly condemned the attack, calling it "unacceptable."

"As long as there is a president in a country who declares journalists doing their jobs traitor and says "[they] would pay a heavy price. I won't let go of this," those kind of attacks become normal," a statement read.

Dündar and the daily's Ankara bureau chief, Erdem Gül, were on trial for "leaking state secrets" due to stories published about Turkish intelligence trucks bound for Syria with hidden weapons in early 2014. They were arrested on Nov. 26, 2015, and released on Feb. 26 following a Constitutional Court decision.

Speaking before the trial began on May 6, Dündar said he expected to be acquitted of the charges.

"We've come a long way in this case. I think this is the end. They've tried everything since the beginning," Dündar told reporters in front of Istanbul's Çağlayan courthouse on May 6, while representatives from opposition parties and workers' unions also attended the hearing in support of the journalists.

"Journalism is on trial here," Dündar added.

The prosecutor in the case, who earlier dropped espionage charges, demanded up to 31 years and six months in prison for Dündar and up to 10 years for Gül.

The prosecutor has demanded up to 31 years and six months in prison for Dündar and up to 10 years for Gül, Doğan News Agency reported.

The hearing was closed to the public.
Posted by: Steve White || 05/07/2016 00:00 || Comments || Link || E-Mail|| [166 views] Top|| File under:
Who's in the News
35
[untagged]
10
Islamic State
4
Taliban
4
Govt of Syria
4
Hamas
3
Govt of Pakistan
1
Sublime Porte
1
al-Qaeda in Arabia
1
Hizb-i-Islami-Hekmatyar
1
al-Qaeda in North Africa
1
Muslim Brotherhood
1
Sipah-e-Sahaba Pakistan
1
Commies
1
Govt of Pakistain Proxies
Bookmark
E-Mail Me
The Classics
The O Club
Rantburg Store
The Bloids
The Never-ending Story
Thugburg
Gulf War I
The Way We Were
Bio
Merry-Go-Blog
Hair Through the Ages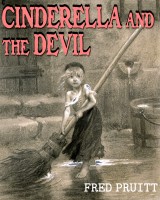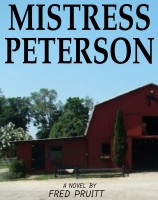 On Sale now!


A multi-volume chronology and reference guide set detailing three years of the Mexican Drug War between 2010 and 2012.

Rantburg.com and borderlandbeat.com correspondent and author Chris Covert presents his first non-fiction work detailing the drug and gang related violence in Mexico.

Chris gives us Mexican press dispatches of drug and gang war violence over three years, presented in a multi volume set intended to chronicle the death, violence and mayhem which has dominated Mexico for six years.
Click here for more information


Meet the Mods
In no particular order...


Steve White
Seafarious
Pappy
lotp
Scooter McGruder
john frum
tu3031
badanov
sherry
ryuge
GolfBravoUSMC
Bright Pebbles
trailing wife
Gloria
Fred
Besoeker
Glenmore
Frank G
3dc
Skidmark
Alaska Paul



Better than the average link...



Rantburg was assembled from recycled algorithms in the United States of America. No trees were destroyed in the production of this weblog. We did hurt some, though. Sorry.
3.235.238.217