Africa North
20 wounded in clashes with police in poor Tunisian town
[Al Ahram] More than 20 people were wounded on Wednesday in a second day of clashes between Tunisian security forces and thousands of protesters in the poor southwestern town of Siliana, a medic told AFP.

"The emergency services at the Siliana regional hospital have so far received 20 people wounded by a kind of ammunition that we haven't been able to identify," the medic said, adding that others wounded in the clashes were on their way to the hospital.

He said no serious injuries had been reported.

Several thousand protesters gathered at 0900 GMT in front of the prefecture in Siliana demanding the departure of the regional governor, trade union official Nejib Sebti told AFP.

The security forces then began firing warning shots and tear gas, before using a "strange" type of shot to disperse the crowd, he said. Similar clashes had taken place on Tuesday.

"The people of Siliana most affected by poverty will never go down on their knees," Sebti said, warning that they were "ready to die for their rights."

The interior ministry could not immediately be reached for comment.

The protesters are demanding the liberation of 14 people detained during violent unrest in April 2011 and funds to boost economic development in the impoverished region, as well as the governor's resignation.

Much of Tunisia's interior suffers from a chronic lack of development, and has seen growing social unrest in recent months, including protests that often turn violent, amid rising discontent over the Islamist-led government's failure to improve living standards.

Posted by: Fred || 11/29/2012 00:00 || Comments || Link || E-Mail|| [6465 views] Top|| File under: Arab Spring
Algeria's ruling party eyes landslide in local elections
[Al Ahram] Algeria's ruling party is eyeing a landslide victory in local elections on Thursday, with numerous opposition groups warning of fraud in a poll that could struggle to mobilise a disaffected electorate.
Many of the 52 parties and lists competing for the 1,541 municipal and 48 regional assemblies in energy-rich Algeria have in recent weeks suggested that the outcome of the vote is already known, after claims of widespread fraud in May's parliamentary election.

Turnout is considered a key issue in Thursday's ballot.

Past elections have been dogged by voter apathy, amid entrenched scepticism over the government's ability to alleviate Algeria's pressing social problems, such as joblessness and poor housing.

The legislative poll earlier this year saw the ruling coalition of President Abdelaziz
Bouteflika


... 10th president of Algeria. He was elected in 1999 and is currently on his third or fourth term...


tighten its grip on power.

The 75-year-old president's National Liberation Front (FLN) won 221 of the 462 parliamentary seats up for grabs in what was seen as a referendum on the piecemeal political reforms Bouteflika launched in the wake of Arab Spring unrest last year.

Among the reforms was an agreement to allow for the formation of dozens of new political parties, some of which took part in the May election, in which the RND, another party in the presidential alliance, came second with 70 seats.

Abdelaziz Belkhadem, the FLN's secretary general and former prime minister, expressed confidence the party would repeat its "overwhelming" victory, since it was, he said, "the only political force capable of unifying" the Algerians.

Posted by: Fred || 11/29/2012 00:00 || Comments || Link || E-Mail|| [6459 views] Top|| File under: Arab Spring
Africa Subsaharan
Trial of army mutineers begins in Burkina Faso
[Daily Nation (Kenya)] The trial of soldiers implicated in a mutiny that rocked the regime of Burkina Faso


...The country in west Africa that they put where Upper Volta used to be. Its capital is Oogadooga, or something like that. Its president is currently Blaise Compaoré, who took office in 1987 and may be in the process of being chased out now...


's President Blaise Compaore last year opened Tuesday in Ouagadougou, with verdicts handed down in a handful of cases.

In all, 346 people who are currently in detention were due to go to court in a series of trials.

They are soldiers, two-thirds of whom have been dismissed from the army, with the exception of about 15 civilians.

According to a source close to the military tribunal, which began by trying five of the accused, the trials will last until the end of the "first quarter of 2013."

Between March and June last year, almost all army barracks mutinied, including that of the presidential guard, as civilians demonstrated in the streets.

The events shook the regime more than any other since Compaore came to power in a military coup in 1987.

Posted by: Fred || 11/29/2012 00:00 || Comments || Link || E-Mail|| [6505 views] Top|| File under:
Arabia
Al Saud releases images to show king alive: Activist
[Iran Press TV] A Saudi activist says the eldest son of
King of the Arabians, Sheikh of the Burning Sands Abdullah


... Fifth out of 37 sons of King Abdulaziz to ascend to the throne. He is, after his half-brothers Bandar and Musa'id, the third eldest of the living sons of Abdul Aziz ibn Saud. Abdullah's mother is from the Rashid clan, longtime rivals of the Saud. He has 6 sons and 15 daughters and about $20 billion. His youngest son is just seven years old...


bin Abdul Aziz has been releasing images of the king to imply that he is still alive amid reports, stating that the monarch has been pronounced clinically dead.


I've heard he dyes his beard, too...


Reports say Mujtahid bin Hareth bin Hammaam, who is an active critic of the Al Saud royal family, posted a message on Twitter, saying that Prince Mutaib bin Abdullah, the Commander of the Saudi National Guard, together with Khalid al-Tuwaijri, the senior consultant of the king, have released images of King Abdullah to show he is alive.

The Twitter activist is known for exposing controversial information about the House of Saud.

A Saudi journalist at the London-based Asharq Alawsat had already said the king had gone into a coma and that he was clinically dead, nearly a week after a 14-hour-long back surgery in a hospital in the Saudi capital, Riyadh.

Hospital sources say the king's essential organs, particularly his heart, lungs and kidneys are not functioning and that the doctors have been forced to use electric shocks to stimulate his cardiac muscles several times.

The surgery, aimed at correcting "a ligamentary slackening in the upper back," began on November 18 and ended at dawn.

The 89-year-old king's health

has tanked

over the past few years, and he has been hospitalized several times.

Posted by: Fred || 11/29/2012 00:00 || Comments || Link || E-Mail|| [6462 views] Top|| File under:
Britain
Another Russian Dead in the U.K.
Another Russian dead in Britain. It just does not pay to be fleeing the mafia - whilst sipping tea or taking a jog in the evening. It's worse than duck season over there.
Posted by: Raider || 11/29/2012 00:00 || Comments || Link || E-Mail|| [6510 views] Top|| File under:
Spain's Bankia to cut 6,000 jobs amid recession concerns for Q4
[Iran Press TV] Spain's nationalized Bankia says it plans to cut 6,000 jobs by laying off about 28 percent of its staff over the next three years.

The announcement on Wednesday follows a preliminary report on Madrid's overall economy by the Spanish Central Bank suggesting that the country's job-killing recession is expected to persist into the final quarter of 2012.

Bankia's decision to make the massive layoffs came after the European Commission (EC) approved a restructuring plan for the bank. Bankia also said it intends to shut 39 percent of its branches by 2015.

A spokesperson for the EC said the restructuring "will allow them to become viable in the long-term without continued state support."

Posted by: Fred || 11/29/2012 00:00 || Comments || Link || E-Mail|| [6466 views] Top|| File under:
India-Pakistan
Toll From Toxic Cough Syrup Rises in Lahore
[Tolo News] The cough medicine Tyno syrup claimed another victim in Pakistain on Tuesday, raising the

corpse count

to 17, Pak media reported.

The victim died in Shahdra town in Lahore after ingesting the syrup while another four men were taken to hospital, according to DawnNews reports.

Hospital sources told Dawn that the men are drug addicts.

Meanwhile,


...back at the fist fight, Jake ducked another roundhouse, then parried with his left, then with his right, finally with his chin...


around 400 bottles of the cough mixture have been seized and as many as eight pharmaceutical factories in Lahore shut until the medicines have been tested.

The deaths linked to the syrup occurred over the past 11 days in Lahore.

As police continue to investigate the matter, the executive district officer for health Dr Zafar Iqbal Gondal told DawnNews on Monday that the testing of the seized medicines will take about a week.

Posted by: Fred || 11/29/2012 00:00 || Comments || Link || E-Mail|| [6462 views] Top|| File under:
Official removed after jailbreak restored
[Dawn] The Beautiful Downtown Peshawar


...capital of Khyber Pakhtunkhwa (formerly known as the North-West Frontier Province), administrative and economic hub for the Federally Administered Tribal Areas of Pakistan. Peshawar is situated near the eastern end of the Khyber Pass, convenient to the Pak-Afghan border. Peshawar has evolved into one of Pakistan's most ethnically and linguistically diverse cities, which means lots of gunfire.


High Court on Tuesday directed the provincial government to end the suspension of former Bannu Commissioner Abdullah Mehsud and appoint him to an office of his grade.

The directions were issued by a bench comprising Chief Justice Dost Mohammad Khan and Justice Waqar Ahmad Seth during the hearing into a petition of Mr Mehsud, who was suspended over the April 2012 escape of over 300 prisoners from Bannu Jail after a

turban

attack, for restoration of his service.

The bench observed that under the Efficiency and Disciplinary Rules, a government official couldn't be placed under suspension for more than six months and since the petitioner had been suspended for more than that period, he should be reinstated to the service.

It observed that an official had already been posted to the Bannu commissioner's office and therefore, the government should appoint the petitioner to some other office of his grade.

The bench later admitted the petition to full hearing and gave 20 days to the provincial government for compliance with its directions.

During the hearing, the chief justice observed that the bench had conducted a judicial inquiry into the April 15, 2012 Bannu jailbreak and its findings were startling.

He observed that the inquiry revealed that the attackers had reached Bannu from Mir Ali in North
Wazoo Agency after crossing eight checkposts of law-enforcement agencies and that they were armed with modern weapons, including rocket propelled grenades.

The chief justice observed that the inquiry also revealed that messages about attackers were conveyed to law-enforcement agencies but they didn't respond.

When the chief justice asked the petitioner why he had not responded to the attack, he replied that he was informed by the relevant telephone operator that it was a normal attack.

The bench observed how an attack on a prison could be declared a normal attack.

Jehanzeb Mehsud, lawyer for the petitioner, said he was first suspended by the government on May 28 for three months and his suspension was extended on Aug 26 for three months.

He said several officers were suspended over the jailbreak and they were restored and appointed to different posts but the petitioner continued to be under suspension.

The lawyer said there was no lapse on part of the petitioner over the jailbreak.

Posted by: Fred || 11/29/2012 00:00 || Comments || Link || E-Mail|| [6461 views] Top|| File under: Govt of Pakistan
First polio case of year detected in Mohmand
[Dawn] Mohmand Agency


... Named for the Mohmand clan of the Sarban Pahstuns, a truculent, quarrelsome lot. In Pakistain, the Mohmands infest their eponymous Agency, metastasizing as far as the plains of Peshawar, Charsadda, and Mardan. Mohmands are also scattered throughout Pakistan in urban areas including Karachi, Lahore, and Quetta. In Afghanistan they are mainly found in Nangarhar and Kunar...


recorded the first polio


...Poliomyelitis is a disease caused by infection with the poliovirus. Between 1840 and the 1950s, polio was a worldwide epidemic. Since the development of polio vaccines the disease has been largely wiped out in the civilized world. However, since the vaccine is known to make Moslem pee-pees shrink and renders females sterile, bookish, and unsubmissive it is not widely used by the turban and automatic weapons set...


case of the year as National Institute of Health Islamabad confirmed on Tuesday presence of poliomyelitis in a 14-month-old vaccinated child.Agency Surgeon Dr Farooq Shah told Dawn that Hafsa, the affected child, belonged Pandiali tehsil of the tribal region. He said that they would focus on the area from where the case was reported.

The number of polio cases in Fata reached to 20 in 2012 after Hafsa, daughter of Hameedullah, a resident of Dawazai Inzari Maingan in Pandiali tehsil, was diagnosed positive for the crippling disease.

Sources in health department said that the child was infected by P1 type of virus that originated from Afghanistan. They said that health experts were surprised to note that the children, who were administered oral polio vaccine, were being tested positive for the disease.

They said that presence of virus among the vaccinated children was cause of concern for them. Some of the children suffering from the crippling disease in Khyber-Pakhtunkhwa


... formerly NWFP, still Terrorism Central...


and Fata had received several doses of the vaccine, the sources said.

"According to World Health Organisation every child needs 10 doses of the oral polio vaccine to develop immunity to cope with poliovirus," they added.

The sources said that the vaccine remained ineffective when the recipients suffered from diarrhoea, low nutrition and low immunity or generalised weakness.

"But the problem is that vaccinators are overburdened with work. There are also not enough doctors to see if a child has any problem, which might leave the vaccine ineffective," they said.

Posted by: Fred || 11/29/2012 00:00 || Comments || Link || E-Mail|| [6463 views] Top|| File under: Govt of Pakistan
China Paper Backpedals after Falling for Kim Spoof
[An Nahar] The Chinese Communist Party's official mouthpiece on Wednesday deleted a story that

North Korea

n leader Kim Jong-Un had been named 2012's "Sexiest Man Alive", after it fell for a spoof by U.S. website The Onion.

The People's Daily had run the U.S. satirical site's gushing quotes about the "Pyongyang-bred heartthrob" in both Chinese and English as world news, along with a 55-image gallery opening with Kim astride a horse and gazing into the distance.

But after gleeful Internet users pointed out the error, the English version's web address returned a "page not found" message late Wednesday morning.

A link to the story remained on the website's Korean news pages but there was no content.

The printed edition of the People's Daily did not carry the online report, which made no mention of satire.

It quoted The Onion as saying: "With his devastatingly handsome, round face, his boyish charm, and his strong, sturdy frame, this Pyongyang-bred heartthrob is every woman's dream come true.

"Blessed with an air of power that masks an unmistakable cute, cuddly side, Kim made this newspaper's editorial board swoon with his impeccable fashion sense, chic short hairstyle, and, of course, that famous smile."

Posted by: Fred || 11/29/2012 00:00 || Comments || Link || E-Mail|| [6461 views] Top|| File under: Commies
Who's in the News
25
[untagged]
10
Arab Spring
7
Govt of Pakistan
5
al-Shabaab
4
Govt of Syria
2
Hamas
2
Taliban
1
Commies
1
al-Qaeda in Arabia
1
Govt of Iran
1
Boko Haram
1
Thai Insurgency
1
al-Qaeda
1
TTP
1
Abu Sayyaf
1
Lashkar e-Jhangvi
Bookmark
E-Mail Me
The Classics
The O Club
Rantburg Store
The Bloids
The Never-ending Story
Thugburg
Gulf War I
The Way We Were
Bio
Merry-Go-Blog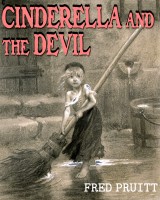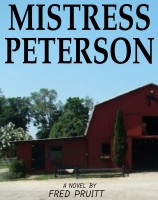 On Sale now!


A multi-volume chronology and reference guide set detailing three years of the Mexican Drug War between 2010 and 2012.

Rantburg.com and borderlandbeat.com correspondent and author Chris Covert presents his first non-fiction work detailing the drug and gang related violence in Mexico.

Chris gives us Mexican press dispatches of drug and gang war violence over three years, presented in a multi volume set intended to chronicle the death, violence and mayhem which has dominated Mexico for six years.
Click here for more information


Meet the Mods
In no particular order...


Steve White
Seafarious
Pappy
lotp
Scooter McGruder
john frum
tu3031
badanov
sherry
ryuge
GolfBravoUSMC
Bright Pebbles
trailing wife
Gloria
Fred
Besoeker
Glenmore
Frank G
3dc
Skidmark
Alaska Paul



Better than the average link...



Rantburg was assembled from recycled algorithms in the United States of America. No trees were destroyed in the production of this weblog. We did hurt some, though. Sorry.
35.168.110.128

Help keep the Burg running! Paypal: