-Lurid Crime Tales-
Burning Man
A portable meth lab exploded in an Oklahoma man's pants Friday during a scuffle with a state trooper.


Talk about Hot Pursuit!


David Williams ran from a police officer who noticed a chemical smell as he was issuing a speeding ticket to the driver of the SUV that Williams was a passenger in, KOTV reported.


"It's just a new cologne, Officer"


The officer caught up with Williams and in the ensuing struggle, an "active meth lab" he had been hiding in his pants burst, Oklahoma Highway Patrol trooper Shiloh Hall told the station.


Exploding pants. Now where have I heard that before?


Police closed 221st Street in Okmulgee County, about 90 miles east of Oklahoma City, to clean up the scene.


Hazardus chemical release. Gotta get the HAZMAT team. That stuff is dangerous. Bugwits.




Sounds like the "shake-n-bake" recipe I've been hearing so much about during the news hour on LameStreamMedia-TV. All you need is pseudoephed, a plastic one-liter soda bottle and a couple of other things. Thanks to local newscasters everywhere for spreading awareness of this cheap and easy process! Of course, there is always the potential of uncontrolled explosions when doing the "shake" but so what?


Although meth was dripping down Williams' leg, he was uninjured. He was arrested on a complaint of manufacturing a controlled and dangerous substance.


Are they certain he didn't piss his pants? Gotta put out the fire, dontcha know.
Posted by: Deacon Blues || 04/30/2012 00:00 || Comments || Link || E-Mail|| [6494 views] Top|| File under:
-Short Attention Span Theater-
From Oblivion, Olbermann Hits Back at Kimmel's Cracks
Keith Olbermann apparently didn't take too kindly to Jimmy Kimmel's ribbing of him during the White House Correspondents' Association Dinner Saturday, hitting back at the comedian's digs afterward on Twitter.
Kimmel's emceeing a Big Shot dinner with the President of the United States and every celebrity in America and Olbermann's on...Twitter.
Winner: Kimmel
Kimmel had joked that he'd "like everyone to look under your seats, under each one you will find a copy of Keith Olbermann's resume."


Who says it was a joke?


"Is Keith here tonight? Limo wouldn't pick him up?" Kimmel asked -- a reference to the former Current TV host's reported complaints about his drivers.


He's a busy man. I think one of the wheels on the shopping cart he uses to collect empties broke and he had to get it fixed.


"The thing about Keith Olbermann is, he's so likeable. Al Gore launched Current TV in 2005 and it took off like a North Korean rocket. To be honest I didn't even know Current TV was still on the air, but then I don't get channel 1,000,000."
That's why I've never seen it...
In response, Olbermann tweeted: "Funny that Jimmy Kimmel ripped me after his people desperately wanted me to fly to LA to be on his show this past Wednesday."


Ummmmmmmm...why?


He added minutes later, "I'm not complaining about the Kimmel jokes -- I'm fair game. I'm complaining about the revenge element. It reminds me of O'Reilly."


Yeah, but they're both working. So what's next, Keith? Greeter at the homeless shelter? It'll cover your room and board.
Posted by: tu3031 || 04/30/2012 00:00 || Comments || Link || E-Mail|| [6503 views] Top|| File under:
-Signs, Portents, and the Weather-
Al Gore at Hampshire College: ManBearPig is real and needs to be addressed now
Al Gore at Hampshire College. It don't get any better than this...


AMHERST -- Former Vice president Al Gore on Friday refuted claims that global warning is a myth, saying that 97 to 98 percent of the worlds' scientists attest to its veracity.


Oh, at least...




Which translates to 107% when measured by those who are numerate.

Gore was the keynote speaker at the inauguration of Hampshire College President Jonathan Lash Friday. The theme of Lash's inauguration was "Educating for Change: critical thinking in a critical time."


I figured it would be "Passing The Bong To A New Generation"...


"Now there are some talk radio show hosts, they say that (global warming is) not (real)," Gore said. "It's up to you; my point is we must respond. What the scientists tell us is going to take place if we do not is too awful to contemplate."
I may have to sell the big place in Montecito! And I love that place!
Just before Gore spoke, he was he introduced by Hampshire alumnus Gary Hirshberg, co-founder of the New Hampshire-based Stonyfield Farm, who announced a $1 million donation to the college for its commitment to the environment.


Wow, a graduate of Hampshire College found a job? And a million bucks? Probably has some of those "special crops" growing in the middle of his cornfield that the Staties haven't found yet.


Gore, who spoke for about 20 minutes before the more than 2,000 people who packed the tent on the campus lawn, told stories about growing up in Nashville, Tenn., at a time of the civil rights movement and the need to address injustice. He spent just a few minutes addressing the environment and global warming. In 2007, Gore won the Nobel Prize with the U.N Intergovernmental Panel on Climate Change. "An Inconvenient Truth," a film about his campaign to educate people about global warming, won two Oscars in 2006. Since then some have contested the veracity of the claims that climate change is caused by humans.


Yeah..."some".




Which translates to "a great many" when measured by the numerate.

Gore said that some claim environmental change is caused by sunspots or volcanoes. "That's not true. It's an urgent problem that requires urgent attention and must be addressed," he said.


It's caused by...everything! Cow farts! Light bulbs! SUVs! Hotel masseuses with big mouths! Keith Olbermann!


Gore told students that some doubted the wisdom of President John F. Kennedy saying in the early 1960s that the United States would land on the moon within a decade. "You will have the opportunity to do things greater than you can possibly imagine," Gore said. "And now is the time. We need an American spring this spring. We need to occupy democracy."
How am I doing?
You're killing them, Al! Killing them!
Those remarks drew wild applause.


See? Hampshire College will never let you down. You're among friends, Al.


Gore did not take questions or meet with the media. According to campus officials, he was on a tight schedule.


And questions can get "messy"...


In his remarks following officially becoming the sixth president of Hamphire College, Lash also spoke of his concern for the environment. "I think what we are doing to our earth is stupid, wrong, short-sighted and completely unnecessary," Lash, who described himself as a "card-carrying greenie," said.


No shit...


Lash referred to this time as belonging to the Anthropocene era, which some scientists are calling a new geologic era."Part of my role at Hampshire will be to be relentless and ambitious about what our community can do to live, and prepare our students to thrive in the Anthropocene," Lash said. "How can we link our farm and our food, our curriculum and our operations, our understanding of culture and art, and our notion of humankind's place on earth to make a difference in the course of events."


Hampshire College: Preparing Lefty Rich Kids for...sumthin
Posted by: tu3031 || 04/30/2012 00:07 || Comments || Link || E-Mail|| [6483 views] Top|| File under:
Wind farms can cause climate change
Ummmmmmmmm...what?


Wind farms can cause climate change, according to new research, that shows for the first time the new technology is already pushing up temperatures.

Usually at night the air closer to the ground becomes colder when the sun goes down and the earth cools.But on huge wind farms the motion of the turbines mixes the air higher in the atmosphere that is warmer, pushing up the overall temperature.

Satellite data over a large area in Texas, that is now covered by four of the world's largest wind farms, found that over a decade the local temperature went up by almost 1C as more turbines are built. This could have long term effects on wildlife living in the immediate areas of larger wind farms. It could also affect regional weather patterns as warmer areas affect the formation of cloud and even wind speeds.

Liming Zhou, Research Associate Professor at the Department of Atmospheric and Environmental Sciences at the University of New York, who led the study, said further research is needed into the affect of the new technology on the wider environment.
Johnson! Where's that grant paperwork!
Got it right here, doc...
"Wind energy is among the world's fastest growing sources of energy. The US wind industry has experienced a remarkably rapid expansion of capacity in recent years," he said. "While converting wind's kinetic energy into electricity, wind turbines modify surface-atmosphere exchanges and transfer of energy, momentum, mass and moisture within the atmosphere. These changes, if spatially large enough, might have noticeable impacts on local to regional weather and climate."

The study, published in Nature, found a "significant warming trend" of up to 0.72C (1.37F) per decade, particularly at night-time, over wind farms relative to near-by non-wind-farm regions. The team studied satellite data showing land surface temperature in west-central Texas.

"The spatial pattern of the warming resembles the geographic distribution of wind turbines and the year-to-year land surface temperature over wind farms shows a persistent upward trend from 2003 to 2011, consistent with the increasing number of operational wind turbines with time," said Prof Zhou. However he pointed out the most extreme changes were just at night and the overall changes may be smaller.

Also, it is much smaller than the estimated change caused by other factors such as man made global warming.


Phew! Thank God for that. The Gravy Train rolls on!


"Overall, the warming effect reported in this study is local and is small compared to the strong background year-to-year land surface temperature changes," he added.
Posted by: tu3031 || 04/30/2012 00:00 || Comments || Link || E-Mail|| [6461 views] Top|| File under:
Afghanistan
Govt Distributes 65,000kg In Saffron Plants
The Afghan Ministry of Agriculture, Irrigation and Livestock will distribute 65,000 kilograms of saffron to Afghan farmers, the head of the Saffron Department, Mohammad
Mohmand
... Named for the Mohmand clan of the Sarban Pahstuns, a truculent, quarrelsome lot. In Pakistain, the Mohmands infest their eponymous Agency, metastasizing as far as the plains of

Beautiful Downtown Peshawar

, Charsadda, and Mardan. Mohmands are also scattered throughout Pakistan in urban areas including Karachi, Lahore, and Quetta. In Afghanistan they are mainly found in Nangarhar and Kunar...
, told TOLOnews.

The Ministry plans to buy saffron plants from farmers with surplus saffron on their lands and distribute it to the farmers in provinces with less cultivation of the plant. It will pay up to 350Afs per kilogram of saffron plants, he added.

The plan will help promote cultivation of saffron all over the country.

According to the Ministry, an acre of land has the capacity to yield up to 800 kilograms of saffron plant. The government will give farmers receiving the distribution up to 400 kilograms of saffron plant each.

Beside technical help, the Agriculture Ministry will also provide tools to cultivate saffron, fertilizer, insecticides and fungicides.

The price of one kilogram of processed saffron in Afghanistan is up to US$3,000 and regionally it can reach as high as $6,000. The international price of saffron reaches up to $8,000 dollars.


How does that compare to the price of opium? More importantly, what is the yield of each per acre? A higher price does no good if the yield is significantly less, right?
Posted by: trailing wife || 04/30/2012 00:00 || Comments || Link || E-Mail|| [6460 views] Top|| File under:
Arabia
Annals of Saudi Education, vol. 624: Help kids memorize Qur'an early
Jeddah Gov. Prince Mishaal bin Majed highlighted the role of parents and family members in encouraging their children to memorize the Holy Qur'an as well as in conducting Qur'an competition among themselves in front of family members.

"Memorization of the holy book would enable kids to develop their intellectual capacities and enhance their grasping power to a great extent. This would also help them to acquire qualities like sound judgment, ability for time management and using it judiciously," he said while urging parents to motivate children to memorize the Qur'an from the early stages of their lives.


The kiddies might do better in life memorizing Objective C. Or car repair manuals. Or protocols in molecular biology. Just sayin'...

The governor was speaking at the concluding ceremony of the Holy Qur'an competition for students of King Abdulaziz University (KAU). He gave away prizes worth a total of SR 1 million to the winners at the function held at KAU's King Faisal Conference Hall. Three hundred and eighty students, both boys and girls, participated in the four categories of the competition, organized by the university's Qur'an Studies Department.


And what do we have for our winners, Johnny?
It's a...new Koran!

The governor also opened an exhibition on Qur'an on the sidelines of the competition and toured various pavilions, the Saudi Press Agency reported. Prince Mishaal watched a documentary film featuring the department's activities and achievements. Several university officials, including its President Osama Tayeb attended the event.
Posted by: Steve White || 04/30/2012 00:00 || Comments || Link || E-Mail|| [6461 views] Top|| File under:
Britain
British imam caught advocating female genital mutilation
A British Muslim imam has been filmed advocating female genital mutilation. Mohammed Abdul, the imam of a mosque in Bristol, was caught on camera urging a follower to take women and girls abroad so they can be circumcised legally.

The practise was banned by law in 2003, and it is illegal to assist or encourage anyone to carry out the barbaric procedure overseas.

An undercover reporter who posed as a Muslim seeking advice was told during a meeting with Mohammed Abdul at his mosque, "In this country, it is not possible, we cannot do that. (For) any other Muslim who likes to practise the way of Prophet Muhammad, the best way is to go to other countries.

"Some families, they go to Africa or Arab countries. In this country you have to fight for your religion, your cultures, They (the British) don't like your Muslim cultures."
Posted by: ryuge || 04/30/2012 00:00 || Comments || Link || E-Mail|| [6459 views] Top|| File under:
Caribbean-Latin America
Mexican Political Notebook: April 30th

For a map, click here

PAN implodes

By Chris Covert
Rantburg.com

With the first full month of campaigning about to conclude, the Partido Accion Nacional (PAN) presidential campaign of Josefina Vazquez Mota is showing all the signs of a campaign that has imploded. What the Instituto Federal Electoral (IFE) gave last week, PAN internal politics take away.

Troubled before it even began, the Vazquez Mota camp took some measures to counter those troubles, but waited two weeks after the start to try to bolster its position in the polls. Among the measures was adding several PAN stars to its lineup of advisers including former Mexican finance minister Ernesto Cordero, former Jalisco state governor Francisco Ramirez Acuña and current PAN president Gustavo Madero.

Accompanying those additional advisers was a series of negative campaign ads which accused Partido Revolucionario Institucional (PRI) presidential candidate Enrique Pena Nieto of lying about his record while governor of Mexico state. The ads were greeted with accusations from PRI party leaders, such as PRI president Pedro Coldwell and Nuevo Leon governor Rogelio Medina de la Cruz as acts of desperation.

The ads were actually very mild and fact based. The IFE voted last week that the ads do not adversely affect democracy in Mexico, which wound up a huge win for Madero.

The one sure sign of the campaign's implosion came last week as a Durango senatorial candidate distanced himself from the attack ads, a sure sign of an internal and potentially disastrous revolt in the party.

But the most stunning sign was the announcement made last Thursday that Madero was to return to the senate, while continuing to serve as PAN president. Somehow, Madero had hoped to convince the Mexican press that he could run PAN, advise the Vazquez Mota campaign and be a senator, all at once.

Proceso, the leftist news weekly last week expressed its doubts, as have other Mexican writers that Madero is actually going to do all that. The hint now is that Madero exited the PAN presidency just before his replacement is found. No one in PAN nor the Comite Ejecutivo Nacional or National Executive Committee are talking about the news yet. As in everything else having to do with national politics, PAN is coming off in the press as weak and flat-footed in its politics. This is a very bad sign, not just for Vazquez Mota's campaign, but for its hopes in the Chamber of Deputies and in the senate as well.

A writer publishing an opinion piece entitled "Josifina's Boat" last Saturday in El Siglo de Durango news daily put PAN's problems most succinctly:
The keel of the vessel is attached to the bottom, rudder strokes are of little use. They need high tide (perhaps "a miracle" as Fox puts it) because they do not move, but the boat is "leaky." The sailors jump ship, either by choice or by orders of the port.

The reference to Fox is former president Vicente Fox, who in the first days of the campaign said the Vazquez Mota would need a miracle to defeat Pena Nieto.

That barb didn't prevent PAN from a very public display of affection as well as unity when Vazquez Mota received a hug and a kiss from Fox last week, who later declined to aid her campaign. The display was so genuine that Madero could not forebear but to protest the affection Fox displayed was real.

But it is the affection that Mexican president Felipe Calderon Hinojosa has for the Vazquez Mota campaign that could be the most telling of all. While Calderon, by virtue of his post as president is not allowed to conduct a campaign on behalf of Vazquez Mota, giving a campaign advisor, Ramirez Acuña, an ambassadorship in Spain in the midst of an election campaign of an ally is a most telling sign of his disdain for Vazquez Mota.

Vazquez Mota was not Calderon's first choice for president. It was Cordero, but Vazquez Mota had the support of Madero throughout her campaign and in fact defeated him and Santiago Creel. a former interior minister under Vicente Fox, and cousin to Madero.

Meanwhile leftist presidential candidate Andres Manuel Lopez Obrador filed his complaint against the campaign of Pena Nieto, charging he had evidence the campaign overspent their IFE imposed limit. The amount overspent is a reportedly MX $39 million (USD $3,008,284.50).

Lopez Obrador was told at the time the IFE would rule on the case after the July 1st election.

It was not all bad news, as a poll by the Reforma news daily released midweek put Lopez Obrador three percentage points ahead of Vazquez Mota. But the bad news is that both Vazquez Mota and Lopez Obrador are still 20 percentage points behind Pena Nieto, where they have been from the start.

Last week, Pena Nieto spoke to farmers in Tlaxcala state and government workers in Puebla state where he promised additional federal support for municipalities.

Said Pena Nieto: "...my interest is to establish a very strong strategic alliance with all local governments, with state governments bringing resources and effort..."

Understanding the nature of Mexican federalism, his promise had more the tone of a threat.

In Mexico state, his home state, Pena Nieto promised to start an unemployment insurance program.

In Guerrero state Vazquez Mota promised to rescue Guerrerans from kidnapping and murder, promising to be not only the president of education, but also of peace. In Los Cabos, Baja California Sur, she promised to improve government support for tourism.

Chris Covert writes Mexican Drug War and national political news for Rantburg.com
Posted by: badanov || 04/30/2012 00:00 || Comments || Link || E-Mail|| [6479 views] Top|| File under:
Europe
Former Libyan oil exec Ghanem dies in Austria
VIENNA: Libya's former top oil industry official, Shokri Ghanem, has died in Austria of an apparent heart attack, the foreign ministry in Vienna said on Sunday.


Your call: arsenic poisoning or acute cirrhosis?

Ghanem, 69, had been chairman of Libya's state-owned National Oil Corporation (NOC) before defecting last June during the uprising that toppled leader Muammar Qaddafi.

As NOC chairman since 2006, Ghanem helped steer the country's oil policy and held the high-profile job of representing Libya at OPEC meetings. He defected in Rome, citing daily bloodshed, and was believed to have been living in Europe since then.


Perhaps he knew too many account numbers...

Asked about rumors that Ghanem had died of arsenic poisoning acute cirrhosis a heart attack in Austria, a foreign ministry spokesman said: "We have been able to confirm that it is true."

The spokesman said he could not give any more details.


"I can say no more! Please don't kill me!"
Posted by: Steve White || 04/30/2012 00:00 || Comments || Link || E-Mail|| [6465 views] Top|| File under:
India-Pakistan
I have proof against the Sharif brothers: Malik
[Dawn] Federal Interior Minister, Rehman Malik


Pak politician, current Interior Minister under the Gilani administration. Malik is a former Federal Investigation Agency (FIA) intelligence officer who rose to head the FIA during Benazir Bhutto's second tenure. He later joined the Pak Peoples Party and was chief security officer to Bhutto. Malik was tossed from his FIA job in 1998 after documenting the breath-taking corruption of the Sharif family. By unhappy coincidence Nawaz Sharif became PM at just that moment and Malik moved to London one step ahead of the button men.


claimed on Sunday that he had proof against
Nawaz Sharif


... served two non-consecutive terms as prime minister, heads the Pakistain Moslem League (Nawaz). Noted for his spectacular corruption, the 1998 Pak nuclear test, border war with India, and for being tossed by General Musharraf...


and Shahbaz Sharif's involvement in the Mehran Bank scandal, DawnNews reported.

Speaking to the media, Malik said that he will present the evidence against the brothers in the courts.

He further advised the Sharif brothers not to throw stones while sitting in a glass house. He said that before demanding the prime minister to resign, Nawaz Sharif should first prove that he didn't make money from the Mehran Bank scandal.

Malik further said that if Nawaz Sharif had reservations against him then he could file a defamation case.

Posted by: Fred || 04/30/2012 00:00 || Comments || Link || E-Mail|| [6460 views] Top|| File under: Govt of Pakistan
Sharifs accused of 'robbing' Rs6bn from 31 banks, DFIs
[Dawn] In what may take an already hot political temperature to the boiling point, Interior Minister Rehman Malik


Pak politician, current Interior Minister under the Gilani administration. Malik is a former Federal Investigation Agency (FIA) intelligence officer who rose to head the FIA during Benazir Bhutto's second tenure. He later joined the Pak Peoples Party and was chief security officer to Bhutto. Malik was tossed from his FIA job in 1998 after documenting the breath-taking corruption of the Sharif family. By unhappy coincidence Nawaz Sharif became PM at just that moment and Malik moved to London one step ahead of the button men.


accused the Sharif family on Saturday of 'robbing' 31 banks, development finance institutions and non-bank financial institutions of over Rs6 billion to build "their industrial empire".

The allegations, mostly rehashed version of old charges, came a day after PML-N chief
Nawaz Sharif


... served two non-consecutive terms as prime minister, heads the Pakistain Moslem League (Nawaz). Noted for his spectacular corruption, the 1998 Pak nuclear test, border war with India, and for being tossed by General Musharraf...


asked Prime Minister Yousuf Raza Gilani


... Pakistain's erstwhile current prime minister, whose occasional feats of mental gymnastics can be awe-inspiring ...


to step down after conviction by the Supreme Court and threatened to use all options to send the government packing if the demand was not met.

Speaking at a

presser

at his office, Mr Malik alleged that the Sharif family had forced banks and other financial institutions to arrange the "staggering sum for their 19 industrial units".

With a pile of files lying in front of him, the minister claimed that he had in his possession all documentary evidence and threatened to file a reference with the National Accountability Bureau (NAB) next week.

He suggested the NAB as well as the apex court to take note of what he called fraudulent extraction of money by the Sharifs. "I will be pleased to appear before the Supreme Court with all relevant documents."

Throwing the challenge of a live debate to Sharif brothers, he said he would offer himself to be hanged if he was proved wrong.

In reply to a question, Mr Malik said his life was under threat and he might be attacked, adding that copies of the documents were with his lawyers and 'the mission' would continue even if anything happened to him.

He said that although he had tried to avoid taking steps which could vitiate the political atmosphere, he had no option but to release the "first instalment of evidence of corruption involving the Sharif family".

Mr Malik said the People's Party was not "allowing me to bring this evidence" for the sake of promoting reconciliation, but alleged that Leader of the Opposition in the National Assembly, Chaudhry Nisar Ali Khan, wanted that the Sharif brothers be exposed. "He (Chaudhry Nisar) has won and I have lost.

"I came to the rescue of my party after the other side started maligning the PPP leadership."

He alleged that the Rs6 billion default had forced Nawaz Sharif to join hands with former president Farooq Ahmed Leghari to dislodge the Benazir government. The deal had been finalised between the two during investigations into the Mehran Bank scam as both were beneficiaries, the interior minister claimed.

He alleged that Mr Leghari had sold his "barren land in Dera Ghazi Khan for billions of rupees".

Mr Malik accused the Sharif family of defaulting on payment of $32 million for paper manufacturing machinery leased from a British-based firm, Altowfeek Company, in Feb 1995.

The amount was paid after the High Court of Justice, Queen's bench division, ordered the British authorities to charge four properties owned by the Sharif family in

Britannia

. He alleged that the Sharif family was involved in money laundering and had deposits in 10 banks in Switzerland


...home of the Helvetians, famous for cheese, watches, yodeling, and William Tell...


. "I will shortly make public the trail of money laundering," he added.

In reply to a question, he claimed that Benazir Bhutto


... 11th Prime Minister of Pakistain in two non-consecutive terms from 1988 until 1990 and 1993 until 1996. She was the daughter of Zulfikar Ali Bhutto, founder of the Pakistain People's Party, who was murdered at the instigation of General Ayub Khan. She was murdered in her turn by person or persons unknown while campaigning in late 2007. Suspects include, to note just a few, Baitullah Mehsud, General Pervez Musharraf, the ISI, al-Qaeda in Pakistain, and her husband, Asif Ali Zardari, who shows remarkably little curiosity about who done her in...


and
Asif Ali President Ten Percent Zardari


... sticky-fingered husband of the late Benazir Bhutto ...


never had a bank account in Switzerland and no document in the Swiss case was genuine. He said the much-talked about necklace allegedly owned by Ms Bhutto also did not belong to her. The interior minister said he had with him an affidavit of the jeweller concerned to prove this.

About the PML-N's threat of long march to unseat the prime minister, Mr Malik said the PPP could also arrange such a march from Sindh to Lahore.

He agreed that the tiff between the People's Party and the opposition was harmful to democracy, but said that despite signing the Charter of Democracy, the PML-N wanted to take every possible step it believed could help topple the government.

"There were 8,000 NRO (National Reconciliation Ordinance) cases; why they (PML-N) didn't become party in the rest of the cases," he wondered.

Posted by: Fred || 04/30/2012 00:00 || Comments || Link || E-Mail|| [6462 views] Top|| File under: Govt of Pakistan
Israel-Palestine-Jordan
Development of Israel's Offshore Natural Gas Field Begins
HOUSTON -- ATP Oil & Gas Corporation and its wholly-owned subsidiary ATP East Med B.V. ("ATP East Med") have initiated drilling at the Shimshon well in the Levant Basin of offshore Israel with the Ensco 5006 drilling unit. The Shimshon well is in a water depth of 3,622 feet with a target depth of 14,764 feet. After spudding, several protective casing strings will be set until the well has penetrated the salt layer. A full set of electric logs will be run at total depth to assist in evaluation of target reservoirs. ATP expects to announce results during the third quarter of 2012.


Most of the ATP drilling has been in the Gulf of Mexico but the company realized last year that they needed to drill in less politically risky areas.


"With the recent discoveries in the Levant Basin already exceeding 35 Tcf, the Basin is a prolific area for natural gas exploration efforts," said T. Paul Bulmahn, ATP Chairman and CEO.


US consumption of natural gas is about 25 trillion cubic feet (Tcf) per year
Posted by: lord garth || 04/30/2012 09:11 || Comments || Link || E-Mail|| [6479 views] Top|| File under:
Who's in the News
43
[untagged]
3
Govt of Pakistan
3
al-Qaeda in Pakistan
3
Govt of Syria
2
Taliban
1
Islamic Jihad
1
Commies
1
Boko Haram
1
Govt of Sudan
1
Hamas
1
TTP
Bookmark
E-Mail Me
The Classics
The O Club
Rantburg Store
The Bloids
The Never-ending Story
Thugburg
Gulf War I
The Way We Were
Bio
Merry-Go-Blog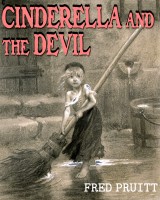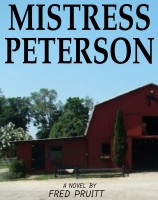 On Sale now!


A multi-volume chronology and reference guide set detailing three years of the Mexican Drug War between 2010 and 2012.

Rantburg.com and borderlandbeat.com correspondent and author Chris Covert presents his first non-fiction work detailing the drug and gang related violence in Mexico.

Chris gives us Mexican press dispatches of drug and gang war violence over three years, presented in a multi volume set intended to chronicle the death, violence and mayhem which has dominated Mexico for six years.
Click here for more information


Meet the Mods
In no particular order...


Steve White
Seafarious
Pappy
lotp
Scooter McGruder
john frum
tu3031
badanov
sherry
ryuge
GolfBravoUSMC
Bright Pebbles
trailing wife
Gloria
Fred
Besoeker
Glenmore
Frank G
3dc
Skidmark
Alaska Paul



Better than the average link...



Rantburg was assembled from recycled algorithms in the United States of America. No trees were destroyed in the production of this weblog. We did hurt some, though. Sorry.
18.206.14.36

Help keep the Burg running! Paypal: