-Lurid Crime Tales-
Border wall: Once-busy spot now quiet
[SANDIEGOUNIONTRIBUNE] Jose Arias Martinez is 83 and has lived in Tijuana's Colonia Libertad neighborhood for 40 years. He remembers when a patch of American soil a few hundred yards from his house was the busiest and most famous spot on the U.S.-Mexico border for illegal crossings.


The good old days...


Every day, hundreds of migrants who were heading north for work gathered at dusk and waited for darkness before moving through the brush and up the canyons, into San Diego and points beyond. So many people used it as a staging ground that a marketplace emerged: Vendors in tarp-covered stalls sold food, clothes, shoes — even shots of tequila, said to be good for courage because the journey was risky. Bandits were in the nearby hills. Border Patrol agents were on the canyon rims.


I've seen a few shots of tequila make people stupid. I supposed that's sometimes been mistaken for brave.


Nobody waits at the dirt field any more. Ask Arias why and he nods at the rust-colored 10-foot-tall metal wall that sits a few paces from his front door. "It ended," he said, "when they built the fence."


Nope, nope. That'd never work...


At first glance, what happened here may seem to some like it belongs in a Donald Trump campaign speech about the need for a border wall.


Sure does combine cause and effect.


Hordes of people breaking the law, swarming into America under cover of night, overrunning the Border Patrol. Then a fence goes up, and it stops.


Imagine that for about fifteen hundred miles.


But the border is not a soundbite, and the complete story is far more complicated. The wall has had dire consequences elsewhere.


Ahah. The law of Cause and Side Effects.


It's pushed migrants east, into the treacherous desert and mountains. By some estimates, more than 5,000 people have died trying to cross there, a doubling of the fatality rate.


So extending the wall would stop them from killing themselves in the desert?


It's separated families who might have stayed together across a more porous border,


They don't check your ID on the U.S. side going into Messico, so what's stopping the happy reunification of such families?


turned what some characterized as a temporary, circulating labor supply in the U.S. into a more fixed population of underground residents.


Those bridges between the two countries remain, with no ID check.


And it's used tax dollars that might have gone to other things — health care, transportation, schools.


Who paid for the wall? If it was the feds, it was well within their range of responsibility. If the wall was built by state or local government, then the argument's valid, though there's a counterargument that cutting the flow of illegal immigrants saves having to spend more money for health care, transportation or schools.


So whether you think what happened in this one small slice of the border is beneficial probably depends a lot on how you digest the complex, swirling, super-hot stew that is American immigration policy and practice.


First you gotta get past the scorching, superheated prose...


This is a place that has always meant different things to different people.


You might say walls mean different things, depending on which side of them you're on. They're supposed to.
Posted by: Fred || 05/09/2016 00:00 || Comments || Link || E-Mail|| [6460 views] Top|| File under:
-Short Attention Span Theater-
F-35 Pilots Not Happy to Perform A-10 Comparison Tests
As usual, the F-35 crowd hiding behind the "Apples vs. Oranges" crap.


J. Michael Gilmore, the U.S. Defense Department's top weapons-tester, confirmed on April 26 that the Pentagon will conduct a head-to-head test of a new F-35 stealth fighter and an old A-10 attack jet in the close-air-support mission.

Critics of the high-tech, budget-busting F-35 and fans of the tried-and-true A-10 -- a rugged, purpose-built ground-attack plane -- applauded the announcement.

But at least one person is not pleased. Lt. Col. Joshua Wood, an F-35 pilot and the commander of the U.S. Air Force's 422nd Test and Evaluation Squadron at Nellis Air Force Base in Nevada -- the unit responsible for developing new tactics for the F-35, A-10 and other front-line Air Force fighters -- told Combat Aircraft that the test will not be helpful.

"You run the risk of drawing unrealistic conclusions," Wood told reporter Steve Davies, who has done excellent work on the 422nd TES and F-35 tactics.

Wood stressed that it was not up to him to decide whether there would be a test. "Dr. Gilmore is the quality assurance check on the military's acquisition system," Wood said. "With that in mind, he wants that comparison" between the F-35 and the 1970s-vintage A-10.

Actually, Congress more than anyone else wants the comparison. Lawmakers have repeatedly blocked the Air Force from retiring its roughly 300 A-10s in order to free up a few billion dollars for F-35s.

Wood's problem with the F-35-versus-A-10 test, he told Davies, is that the two planes -- one, single-engine, fast and flimsy; the other twin-engine, slow and sturdy -- are too different for a direct comparison. "What I would say is that it's very important to compare apples to apples."

"When you try to have a comparative analysis of a single-mission platform like the A-10 against a platform like the F-35, which is fundamentally designed from the ground up to do something completely different," Wood added, "you run the risk of drawing unrealistic conclusions."

Citing War Is Boring's summer 2015 publication of a leaked test report describing a mock dogfight between an F-35 and a much older F-16 -- a trial in which the nimble F-16 performed much better than the more sluggish F-35 did -- Wood continued:

"Take [basic fighter maneuvers], for example. You fly off a 'clean' F-16 against a 'clean' F-35 -- who will win? That's a difficult question to answer. In some parameters, the F-16 is going to dominate. It's a day [visual flight rules] fighter that can turn inside its own butt."

By contrast, Wood said, "the F-35 was built with stealth to be able to go places that no one else can go and to be lethal without anyone seeing it. Those are two very different design points. So, what if I draw a conclusion that the F-35 can be [out-maneuvered] by the F-16 -- therefore the F-16 is better? Hmmm. Well, let's throw in a couple enemy [surface-to-air missiles]. Then let's see how the F-16 by itself does."

"In other words," Wood concluded, "you can design tests if you have inside knowledge to showcase strengths and weaknesses and abuse them to your own bias if you wanted to do a disingenuous comparative analysis."

To be clear, Wood's squadron -- which works for Air Combat Command -- will not be the one conducting the F-35-against-A-10 trial. That job belongs to the Air Force Operational Test and Evaluation Center, which works for the overall Air Force.

But Wood offered what could turn out to be a preview of the test's result -- that both the F-35 and A-10 can do close air support. But they would do it differently, especially against a well-armed foe with radars and air-defense missiles.

The slow, non-stealthy A-10 flies very low -- down to 100 feet -- in order to avoid detection by enemy sensors. "A-10 guys don't like radar threats," Wood said. "We enjoy the tactics that they force, being down at 100 feet, but when you pop over that ridgeline and you're exposed, you are just sitting there trundling towards the target thinking, 'Don't find me. Don't find me. Don't find me. Okay, good. Bombs are off. Let's get the Hell out of here.'"

With its speed and stealth -- especially compared to the A-10 -- the F-35 can come in high. "I am able to locate and plot the threat relative to the target and can assess whether an attack is tactically feasible or not. If it is, I can take out the target without the threat knowing I'm there and egress without being targeted."

Likewise, while the A-10 carries more than a thousand rounds of ammunition for its powerful 30-millimeter cannon, the F-35 carries just 181 rounds for its own 25-millimeter gun. So the A-10 can shoot its gun in support of ground troops, but the F-35 might rely more on small, precise bombs.

That doesn't worry Wood. He cited statistics from Afghanistan that show that a wide range of aircraft -- including bombers that don't even have a gun -- have flown close-air-support missions. "Day after day, we've executed CAS with zero rounds."
Posted by: gorb || 05/09/2016 01:44 || Comments || Link || E-Mail|| [6460 views] Top|| File under:
-Signs, Portents, and the Weather-
Ghost ship mystery as oil tanker washes up on remote beach with NOBODY on board
[MIRROR.CO.UK] Experts are baffled after a huge oil tanker washed up on a beach with nobody on board.

The Tamaya 1's position hadn't been recorded for three weeks when it mysteriously appeared on the shores of Liberia in west Africa .

Locals were shocked to find that there was nobody on board and immediately raised the alarm – but police didn't respond for days.

The 64-metre tanker was on the way to the Sengalese port of Dakar and it was last seen on 21st April.
Posted by: Fred || 05/09/2016 00:00 || Comments || Link || E-Mail|| [6459 views] Top|| File under:
700 people claim to be Prince siblings
[DAILYMAIL.CO.UK]
[DAILYMAIL.CO.UK] Morse Genealogical Services is sifting through as many as 700 claims of people saying they are Prince's half-sibling


But only one looks likely to have a shot at proving she is actually a blood relative of the singer, who died last month at his Minnesota estate


Prince has one full-sister, Tyka Nelson, and five known half-siblings, Sharon, Norrine and John Nelson, Omarr Baker and Alfred Jackson


He has no surviving children from his two marriages and his parents, John and Mattie Nelson, are both dead


Two other half-siblings - Duane and Lorna Nelson - are also dead


Duane Nelson has a teenage granddaughter who is entitled to his share


Prince's estate is estimated to be worth $300million, but will likely rise
Posted by: Fred || 05/09/2016 00:00 || Comments || Link || E-Mail|| [6459 views] Top|| File under:
Britain
London's Iconic Red Buses To Declare '€˜Glory To Allah'
[Breitbart] Britain's largest Islamic charity says it wants to "break down barriers" and portray Islam positively by launching a new advertising campaign which will slap the phrase "glory to Allah" on the side of London buses.

The new campaign by Islamic Relief is, ostensibly, targeted at raising donations for their Ramadan aid to Syria, but is attracting attention for the "hundreds" of buses which will be decorated with the phrase "Subhan'Allah", or 'Glory to Allah'.

Muslims reading the advert are told that to "gather the rewards of Ramadan", they must to donate to Islamic Relief, and organisation which had its accounts with banking giant HSBC closed due to "concerns that cash for aid could end up with terrorist groups abroad".

Public transport has been chosen for the Islamic re-branding in London, Manchester, Leicester, Birmingham, and Bradford ‐ all UK locations with high and growing Muslim populations, reports the Sunday Times.
Posted by: Besoeker || 05/09/2016 03:35 || Comments || Link || E-Mail|| [6459 views] Top|| File under:
Caribbean-Latin America
Leader opposition party in Venezuela assassinated
[LATINO.FOXNEWS] Venezuelan politician German Mavare, leader of the opposition UNT party, died Friday after being shot in the head, an

liquidation

that occurred in the western state of Lara, his organization said.

"The board of the UNT expresses its deepest sorrow for the slaying of colleague German Mavare. We demand justice and an end to violence," was the message posted on the Twitter account of the UNT party, headed by tossed in the clink
You have the right to remain silent...
ex-presidential candidate and former governor of Zulia state, Manuel Rosales.

The mayor of Iribarren in Lara state, Alfredo Ramos, said on his Twitter account minutes after the incident occurred before dawn Friday: "German Mavare, of the popular urbanization of Carucieña, a tireless fighter for social causes, has just been hit by a bullet in the head."

For his part, Luis Florido, an opposition

politician

of the Voluntad Popular party, said on Twitter: "German Mavare died. A red bullet ended his life. Politics today is high risk. We demand an investigation of the case #NoMoreViolence #Lara".

Posted by: Fred || 05/09/2016 00:00 || Comments || Link || E-Mail|| [6458 views] Top|| File under: Commies
Economy
Trump won't bail out Puerto Rico - Video
[CNN] Donald Trump says Puerto Rico has "far far too much debt," and the U.S. government shouldn't bail out the island.

The presumptive Republican presidential nominee calls himself the "king of debt." His long career has included four bankruptcy filings by his companies. But he says Puerto Rico has gone too far and there's only one way out: cut spending.

"I wouldn't bail them out," Trump told CNN's Wolf Blitzer on Wednesday.

Puerto Rico is in crisis mode. It has run up $70 billion in debt, a staggering amount for an island of under 3.5 million people.
Posted by: Besoeker || 05/09/2016 03:02 || Comments || Link || E-Mail|| [6460 views] Top|| File under:
The Grand Turk
Turkish leader: Each firm should hire one jobless person
[ENGLISH.ALARABIYA.NET] Turkish President Recep Tayyip Erdogan


... Turkey's version of Mohammed Morsi but they voted him back in so they deserve him...


on Sunday came up with a novel scheme to rein in the country's high unemployment levels, saying that every company should take on one unemployed person.

The Sick Man of Europe Turkey


...the only place on the face of the earth that misses the Ottoman Empire....


's main private sector organization, the Union of Chambers and Commodity Exchanges of Turkey (TOBB), has around one-and-a-half million members, Erdogan said in a speech to business leaders.

"If each member takes on one person... that would mean work for 1.5 million unemployed people" said Erdogan.


That's no more senseless than anything Bernie Sanders has said...

"Unfortunately, we cannot take our money to the grave. It remains here. In that case, let's give work to those who don't have any," he told a conference on health and work security in Istanbul.


Ask Hillary who is getting her fortune...

"What would a company lose?" he asked rhetorically.

"Will it collapse if it hires one person? No, on the contrary, it will benefit. It's as simple as that, "he concluded, to measured applause from the assembled business leaders.

Regularly accused of populism, it is not the first time the business community the Turkish president's interventionist approach on economic issues has worried the business community.

He has already made repeated calls on Turkey's central bank to lower interest rates, at the risk of boosting inflation.

After a prosperous decade, the Turkish economy has dropped off since 2012, with economic growth slowing to four percent last year, a high public spending deficit and unemployment at over 10 percent.

The country has also been shaken by a series of bombings, attributed to Kurdish nationalists or the ISIS group, which have left its tourism sector in crisis.

Nonetheless Standard and Poor's on Friday upgraded its outlook for Turkey's credit rating, judging the prospects for the nation's economy to be stable despite political instability that may dampen growth and reform plans.
Posted by: Fred || 05/09/2016 00:00 || Comments || Link || E-Mail|| [6458 views] Top|| File under: Sublime Porte
Russian military ship with camouflaged tanks traverses Bosphorus
A Russian military ship traversed Istanbul's Bosphorus on May 8, with two tanks secured under camouflage on its deck.

The crane ship, with the bow number KIL-158, entered the strait from the Black Sea at around 8:30 a.m. under broad security measures. A Turkish Coast Guard ship, maritime police and a police helicopter escorted the ship throughout its one-hour passage.

Two tanks under camouflage were also seen on the ship's deck, while some soldiers on board were seen observing the area. However, one expert said the military ship was "likely" carrying high speed patrol boats, rather than tanks.
Posted by: Steve White || 05/09/2016 00:00 || Comments || Link || E-Mail|| [6462 views] Top|| File under:
Who's in the News
42
[untagged]
8
Islamic State
6
Taliban
2
Govt of Syria
2
Govt of Iran
1
Houthis
1
Ansar Bayt al-Maqdis (IS)
1
Sublime Porte
1
Commies
1
al-Qaeda
1
Hamas
Bookmark
E-Mail Me
The Classics
The O Club
Rantburg Store
The Bloids
The Never-ending Story
Thugburg
Gulf War I
The Way We Were
Bio
Merry-Go-Blog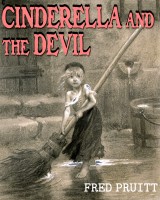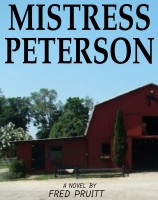 On Sale now!


A multi-volume chronology and reference guide set detailing three years of the Mexican Drug War between 2010 and 2012.

Rantburg.com and borderlandbeat.com correspondent and author Chris Covert presents his first non-fiction work detailing the drug and gang related violence in Mexico.

Chris gives us Mexican press dispatches of drug and gang war violence over three years, presented in a multi volume set intended to chronicle the death, violence and mayhem which has dominated Mexico for six years.
Click here for more information


Meet the Mods
In no particular order...


Steve White
Seafarious
Pappy
lotp
Scooter McGruder
john frum
tu3031
badanov
sherry
ryuge
GolfBravoUSMC
Bright Pebbles
trailing wife
Gloria
Fred
Besoeker
Glenmore
Frank G
3dc
Skidmark
Alaska Paul



Better than the average link...



Rantburg was assembled from recycled algorithms in the United States of America. No trees were destroyed in the production of this weblog. We did hurt some, though. Sorry.
18.204.2.190

Help keep the Burg running! Paypal: