Afghanistan
Islamic Emirate Reacts to Newly-Formed 'Resistance Council'
[ToloNews] A number of officials of the former government along with mujahideen leaders recently announced the formation of a new political movement called the "High Council of National

Resistance®

of the Islamic Theocratic Republic of Afghanistan," which sparked reactions from the Islamic Emirate.



Abdulrab Rasul Sayyaf




...old Northern Alliance warlord with many versions of his name in the archives and elsewhere...

a Jihadi leader, and

Atta Mohammad Noor

, leader of the splinter faction of Jamaat-e-Islami
...The Islamic Society, founded in 1941 in Lahore by Maulana Sayyid Abul Ala Maududi, aka The Great Apostosizer. The Jamaat opposed the independence of Bangladesh but has operated an independent branch there since 1975. It maintains close ties with international Mohammedan groups such as the Moslem Brotherhood. the Taliban, and al-Qaeda. The Jamaat's objectives are the establishment of a pure Islamic state, governed by Sharia law. It is distinguished by its xenophobia, and its opposition to Westernization, capitalism, socialism, secularism, and liberalist social mores...
, announced on Facebook the formation of a new political movement, saying it consists of a number of political mainstream groups in the country.

The new movement in a statement insisted on reaching an agreement with the Islamic Emirate via dialogue, but it warned that if the Islamic Emirate does not talk with them, they will take up weapons.

Islamic Emirate

front man

Zabihullah Mujahid, reacting to the new movement, said no one can threaten the people of Afghanistan in the name of resistance or anything else.

"No longer is there a need for making fronts. Anyone who establishes a front will not gain good results," he said.

"It would be better for the Islamic Emirate to pave the way for all its political opponents to come inside the country and share their views," said

Sayed Ishaq Gailani

, leader of the National Solidarity Movement of Afghanistan.

The new council was formed under the leadership of Sayyaf, although it is not known in which countries the members of the council are living.
Posted by: trailing wife || 10/24/2021 00:00 || Comments || Link || E-Mail|| [98 views] Top|| File under: Taliban/IEA
Talib govt denials: no Al Qaeda, no opium, no Shiites evicted
UNODC Warns Against Insurgents' Use of Drug Trade

[ToloNews] The United Nations


...where theory meets practice and practice loses...


Office on Drugs and Crime (UNODC) said that following the recent developments in Afghanistan, some

murderous Moslem

groups are likely to try to take advantage of the situation and exploit illicit narcotics.

UNODC executive director Ghada Waly said opium production and smuggling by

murderous Moslem

groups should be prevented in Afghanistan.

"Terrorist and criminal groups are likely to take advantage of any new opportunities to exploit illicit narcotics, particularly as the situation in Afghanistan develops. Afghanistan already accounted for 85% of the world's opium production in 2020. In light of recent events, there is an urgent need to prevent illicit flows and exploitative crimes, to stop the country from becoming a haven for

holy warriors

and their resources, and to address expected spillover in neighboring countries," she said in a meeting of Commission on Narcotics Drug in Viana.

UNODC activities in Afghanistan have been halted since August 15.

Meanwhile,


...back at the palazzo, Count Guido had escaped from his bonds and overwhelmed his guard using the bludgeon the faithful Filomena had smuggled to him in the loaf of bread...


the Ministry of Interior Affairs said that the cultivation and smuggling of narcotic drugs has reached zero in Afghanistan.

Saeed Khosti,

front man

of the Ministry of Interior said: "We have carried out operations in the capital and provinces where we have arrested drug smugglers. The Islamic Emirate is committed to not allowing the cultivation of drugs in Afghanistan and its smuggling to other countries."

Analysts said opium production and smuggling could increase if it is not fought effectively. "It is a fact that if we don't fight against this phenomenon, poverty, misery and the situation in Afghanistan will increase the cultivation of narcotics, and our country will still be among those countries where cultivation has a high percentage," said Mohammad Khan Andar, an international relations analyst.

In the meantime, the Financial Action Task Force (FATF) has also raised concerns over "the current and evolving money laundering and terrorist financing risk environment in the country."

FATF has said Afghanistan should not become a territory where

hard boyz

find shelter or training camps or plan to finance terrorist activities.

Islamic Emirate Denies Al-Qaeda Presence in Afghanistan

[ToloNews] The Islamic Emirate denied claims by the former US peace envoy who voiced concerns over the presence of al-Qaeda in Afghanistan.

The US veteran diplomat, Zalmay Khalilzad, made the remarks in an interview with CBS.

"The reports that I have seen indicate that (leader of al-Qaeda) could be in Afghanistan or adjacent territory, I don't know whether the Taliban


...mindless ferocity in a turban...


knows it or not," he said.

He also said that the US was monitoring the commitments of the Islamic Emirate regarding terrorism.

"As I said, a lack of trust between us and them, that is why it is very important not take their word ... in terms of what they say or what they commit to, that is why we are saying that it has to be over the horizon, monitoring of commitment on terrorism," he added.

But the deputy minister of information and culture Zabiullah Mujahid denied Khalilzad's remarks.

"No, I don't see such a danger; someone like that does not exist here and we haven't received the information on such a level," he said.

The cutting of ties between the Islamic Emirate and al-Qaeda was one of the main factors in the talks between the US and the Taliban in Qatar

...an emirate on the east coast of the Arabian Peninsula. It sits on some really productive gas and oil deposits, which produces the highest per capita income in the world. They piss it all away on religion, financing the Moslem Brotherhood and several al-Qaeda affiliates. Home of nutbag holy manYusuf al-Qaradawi...
Khalilzad, who recently stepped down from his position as the US special envoy for Afghanistan reconciliation brokered a deal with the Islamic Emirate on February 29, 2020, which also included the withdrawal of foreign troops as a condition.

MoI Rejects HRW Reports of Shia Evictions

[ToloNews] Human Rights Watch (HRW) has reported that Taliban officials in several provinces across Afghanistan have forcibly displaced residents, especially the Hazara

...a grouping of Dari-speaking people of Sino-Tibetan descent inhabiting Afghanistan and Pakistain. They are predominantly Shia Moslems and not particularly warlike, which makes them favored targets...
Shia communities, a claim rejected by the Islamic Emirate.

According to the report, Taliban officials have distributed displaced residents' lands to their own supporters.

The report says many of these evictions have targeted Hazara Shia communities as well as people associated with the former government.

"The Taliban are forcibly evicting Hazaras and others on the basis of ethnicity or political opinion to reward Taliban supporters," said Patricia Gossman, associate Asia director at Human Rights Watch. "These evictions, carried out with threats of force and without any legal process, are serious abuses that amount to collective punishment."

Officials from the Ministry of Interior (MoI) on Saturday called the report baseless and said if HRW has any proof, it should reveal it.

"This is not true. Our request from the media and human rights
...which are usually entirely different from personal liberty...
organizations is that if you find such cases, document them. We will be responsive," said, Saeed Khosti,

front man

for the Ministry of Interior.

Previously HRW published reports about human rights abuses, but all of them have been rejected by the Islamic Emirate.
Posted by: trailing wife || 10/24/2021 00:00 || Comments || Link || E-Mail|| [89 views] Top|| File under: Taliban/IEA
A catastrophic situation in Afghanistan
Direct Translation via Google Translate. Edited.
[NewsFrontInfo] The situation in Afghanistan is catastrophic: the absence of a legitimate and inclusive government, functioning mechanisms of state power, systematic violation of human rights, said the Minister of Defense of Tajikistan.

"A catastrophic situation is developing in Afghanistan: the absence of a legitimate and inclusive government, functioning mechanisms of state power, systematic violation of human rights. These factors have brought Afghanistan to the brink of a humanitarian catastrophe, contribute to its further transformation into a hotbed of international terrorism, which poses a serious threat to security and stability in the region," the Ministry of Defense of Tajikistan said.

He also added that the recent events related to the withdrawal of the international coalition troops from the territory of Afghanistan, and the inability of the government forces to independently ensure control over the entire territory of the country gave an impetus to a surge in terrorist activity and, as a result, led to the degradation of military-political forces.

Posted by: badanov || 10/24/2021 00:00 || Comments || Link || E-Mail|| [218 views] Top|| File under: Taliban/IEA
Cyber
Facebook services were used to spread religious hatred in India and may have inflamed 2020 riots in Delhi that left 53 dead, internal documents leaked by whistleblower Frances Haugen claim
[Daily Mail, Where America Gets Its News]
Reports from Facebook researchers warned that the social media company was fueling divisions between India's Hindu majority and Muslim minorities


Interviews with users revealed that they were worried about the amount of anti-Muslim posts on the site and feared that violence may erupt


While researchers recommended Facebook take down several Hindu nationalists groups, the company allegedly ignored the requests


They said Facebook's inaction could be linked the 2020 religious riots in Delhi


Researchers were told it was over 'political sensitivity' as the groups were linked to Indian Prime Minister Narendra Modi


They were told going after one of the groups could infuriate Modi and put Facebook's business prospects and staff in danger
Posted by: Skidmark || 10/24/2021 06:37 || Comments || Link || E-Mail|| [106 views] Top|| File under:
Europe
Greek island on front line of Europe's migrant route builds dedicated 'prison camp' ringed with razor wire - is it cruel or the only way to curb traffickers
[Daily Mail, Where America Gets Its News]
On Greek island of

Samos

a migrant camp is guarded by police and razor fence


Each migrant is vetted to ensure they are not a terrorist posing as a refugee


The Home Secretary has visited the camp and hopes to bring regime to Britain
The camp is divided into colour-coded zones: Afghans (blue), Africans (red) and Arabs (green) all separated to stop fights between the factions who accuse each other of racism and use fists or worse to solve differences. Migrants can leave the camp only if they use their fingerprints to pass through steel-turnstile checkpoints so that the camp authorities know where they are at all times.

They are counted in at night and each migrant has been vetted to ensure they are not a terrorist trying to slip in posing as a refugee, or posing any other security threat.

And it is a regime that could be coming to Britain soon. 'This is the model of migrant camp that England hopes to copy.

'Your Home Secretary Priti Patel has come here to see it for herself,' says Demitrius Axiotis, the 56-year-old former Greek army officer who runs what is called the closed control access centre on Samos.

'In three or four months we will have 3,000 migrants living here and we will be full. We are expecting Afghans fleeing the Taliban to arrive very soon on the traffickers' boats from Turkey to Samos. They will be brought here and treated just the same as all the others.'

This week the Daily Mail was the first British newspaper to visit the controversial camp, built out of the desperate need to stem the migrant flow from Turkey where four million wait to illegally enter Greece. The European Union has erected an important-looking sign outside the formidable structure that makes clear this is no holiday camp. Over the next year, more Greek islands in the east Aegean will also open 'closed' camps, with the EU footing the £200 million bill.

On Samos, the camp was born of necessity. Until this summer, 9,000 migrants had the run of the island. They lived in a rat-infested shanty village without lights, hot water or sanitation right beside Samos's capital, until it was bulldozed and most of the inhabitants sent to Athens.

Mr Axiotis says for years there were more migrants in Samos's main town than its 6,000 residents. 'That was not right,' he explains. 'It was not fair on Samos people and we had to think about their safety. Greece is a devoutly Christian country and the islanders worried the boats coming to the island were carrying strangers.'

So could this Greek island's authoritarian style of camp really be a possible solution for England's own migrant crisis? The answer, it seems, could be yes. At least 20,000 migrants are expected to have arrived by boat to our south coast from France by the end of 2021. Most already here are in hotels paid for by the taxpayer. It is a situation that cannot go on forever, which is why the Home Secretary came here in August to meet Mr Axiotis at the Samos camp.

It was then six weeks away from opening but Ms Patel looked at the floor plans, toured the site under construction and was told of the ultra-secure deportation wing, to be finished by Christmas, for incarcerating inmates rejected for asylum in Europe and with no right to stay.

According to Mr Axiotis, she heard how the Greek coastguard is also pushing back migrants at sea towards Turkey, a contentious policy about to be introduced by the British in the Channel using Border Force jet ski teams to nudge boats back towards northern France. The Home Office believes Samos-style camps on British soil will make the UK less alluring and reduce illegal Channel crossings.

For who would want to end up living in a camp like it? The story peddled by people-smuggling gangs to drum up their trade is that England is a soft touch, a land of milk and honey where migrants are instantly housed in four-star accommodation or a council house with no questions asked.

'Camps like Samos would make Britain a safer place for everyone, including the genuine asylum seekers who deserve our help,' Home Office sources have told us.

A Nationality and Borders Bill is currently going through Parliament, with the same aim of helping real refugees and weeding out the rest. It is understood that if it gets approval next year, the new camps will be high on the agenda soon afterwards.

In Samos, we talked to migrants about what they thought of camp life. Most were put there because they have repeatedly been refused asylum in Greece. They are mightily displeased that they have been stopped from journeying onwards to Germany, Scandinavia, the Netherlands or, favourite of all, England.

In hut 126 in the Arab zone, we found an Iraqi Kurd family of four who, until it was pulled down in September, lived in the squalid Samos jungle camp for five years. Now they are in a two-bedroom hut with a kitchen, bathroom and never-ending hot water from the camp's solar power system. But they are not happy with their lot.

If the camp's deportation wing was open, there's no doubt this family would be under lock and key inside it. Their asylum claim has been turned down by Greece four times and they should, under EU rules, be sent back to Turkey from where they first entered Europe. Turkey, however, says it is overwhelmed with migrants and can't take more. It is also at loggerheads with Athens because it claims Greece is pushing back asylum-seekers to Turkey using brutal tactics at sea and on land which endanger the lives of women and children.
Posted by: Skidmark || 10/24/2021 00:00 || Comments || Link || E-Mail|| [345 views] Top|| File under: Migrants/Illegal Immigrants
Alleged Turkish Mossad spy describes unwitting recruitment, training in Zurich
[IsraelTimes] A Ottoman Turkish man allegedly working for Israel's Mossad intelligence agency has reportedly described how he was recruited and taken to Switzerland
...home of the Helvetians, famous for cheese, watches, yodeling, and William Tell...
where he was unwittingly trained by Israeli spies on how to encrypt and transfer files.

The Sick Man of Europe Turkey


...the occupiers of Greek Asia Minor...


's Sabah daily reported on Thursday that 15 men who allegedly spied for Israel's

Mossad

intelligence agency were arrested by authorities earlier this month.

Sabah, which is close to Ottoman Turkish President His Enormity, Sultan Recep Tayyip Erdogan the First

...Turkey's version of Mohammed Morsi but they voted him back in so they deserve him. It's a sin, a shame, and a felony to insult the president of Turkey. In Anatolia did Recep Bey a stately Presidential Palace decree, that has 1100 rooms. That's 968 more than there are in the White House, 400 more than in Versailles, and 325 more than Buckingham Palace, so you know who's really most important...
, on Friday carried an interview with one of the detainees, whom it identified only by his initials M.A.S.

There has been no official confirmation from Turkey on the arrests and it was not clear how the paper interviewed the man if he had been arrested.

"I met face to face with a Mossad official. He taught me to encrypt files on the laptop," M.A.S. told Sabah.

The man, who has a company that provided consulting services to students coming from abroad to Istanbul, told the paper that he was tasked with monitoring Paleostinians in Turkey. He said he had first been approached by a man claiming to represent an Arab person based in Germany who was interested in studying in Turkey.

The man was initially sent hundreds of euros for providing information on how Paleostinian students entered Ottoman Turkish universities and what kind of support they received from Ottoman Turkish authorities.

He also later claimed to have provided the client with details on a Paleostinian non-governmental organization working in Turkey.

He said he received some $10,000 in exchange for providing information over three years; some of the money was sent via Western Union, and some he was given in an Istanbul market by showing his ID and a receipt.

During this time he was brought to Switzerland to meet with his alleged handlers, receiving a visa sponsored by an organization called the "European Student Guidance Center."

During his all-expenses-paid visit, he met with two separate men, including one who taught him how to encrypt Word files on Protonmail, an email service with end-to-end encryption. Further contact between the two was made through Protonmail, the paper said.

M.A.S. said that during a second visit to Zurich, he met the two men again and another man named "John." After becoming suspicious and asking them if they were intelligence agents, they told him they worked for "an intelligence-like organization with the duty of doing research for EU institutions."

It was not clear when he came to the conclusion that he had been recruited by the Mossad.

Posted by: trailing wife || 10/24/2021 00:00 || Comments || Link || E-Mail|| [131 views] Top|| File under:
Home Front: Politix
Texas Border County Government Coalition Forms to Demand More Help from Austin
[Breitbart] The local governments of

Kinney County

,

Uvalde

County, and the City of Uvalde joined to form a commission to help residents negatively impacted by the ongoing border crisis. The local coalition is authorized under Section 391 of the Texas Local Government Code. At the first meeting, commission members demanded action and answers of representatives from the Texas Division of Emergency Management (TDEM).

Assistant Chief Tony Pena and District Coordinator Fernando Perez with TDEM sat quietly as members of the newly formed 391 Border Coalition voiced frustration with issues caused by the influx of migrants into Kinney and Uvalde Counties. The members asked the TDEM to work toward better communication with local governments and provide more support as they deal with the influx.

Henry Garcia, Kinney County EMS Coordinator, says the influx robbed residents of emergency services on some occasions. Garcia says in a normal year during hunting seasons, his department usually treats three rattlesnake victims. This year, 14 migrants were treated for bites, sometimes requiring transfer to San Antonio for critical care.

Garcia says his EMS technicians are providing emergency care to 9 of every 15 migrants arrested in his county. "We aren't transporting that many, most are treated on the scene for respiratory issues and dehydration, but we still have to respond," he said.

Kinney County Sheriff Brad Coe told the TDEM his department needed more personnel and equipment. Coe is asking from more Texas State Highway Patrolmen and funding to replace antiquated radio systems.

Coe says his county is prosecuting hundreds of migrants per month for criminal trespass and believes the area needs boosted detention facilities. He says area ranchers are sustaining continuous damages to fences which negatively impacts cattle companies.

Uvalde Mayor Don McLaughlin told the TDEM the region needs refrigerated facilities to hold deceased migrants. "I can't send local decedents from our community to San Antonio because our facilities are full–that is unacceptable," McLaughlin said.

McLaughlin told the TDEM his community dispatched all six available ambulances on one occasion to treat migrants in need of care at the local rail yard. That left residents with impaired emergency response capabilities for most of the day. McLaughlin says local schools have been locked down 48 times this year due to high-speed pursuits and migrants fleeing law enforcement in his city.

McLaughlin said local law enforcement is dealing with armed smugglers and migrants with convictions including murder and sex offenses. "When the Haitian crisis was going on, the border leading to our city was wide open, there appears to be no end in sight, we need help and answers," he explained.

Kinney County Attorney Brent Smith told the TDEM they are doing all Governor

Greg Abbott

has asked of local authorities. "We have prosecuted 800 criminal cases in one month when our average is 10 during normal times," he said. "We're doing it, but it is hurting us at the same time."

Kinney County Judge Tully Shahan says the commission is worried about the "Human Tsunami" that is probably on its way.

TDEM Assistant Chief Pena explained to the commission he shares their concerns and that other areas within the state are experiencing similar difficulties.
Posted by: Skidmark || 10/24/2021 07:23 || Comments || Link || E-Mail|| [118 views] Top|| File under:
Home Front: WoT
Biden administration propose to resettle over 55 thousand Afghan refugees
[KhaamaPress] The US administration in an unprecedented decision wants to permanently resettle 55,600 Afghan evacuees from the military bases of the US to permanent houses.

Taking this number of Afghans from military bases and bringing them to permanent houses is the biggest change to the resettlement program since 1980.

Tens of thousands of Afghans who have worked for and on behalf of the US in Afghanistan, are now living in refugee camps established in military bases in the United States.

The Joe Biden administration, the same old faces in slightly different places, the same old ideas, the same old graft

...the pack of self-imagined masterminds of strategy and intrigue at the service of the Biden Crime Family and a grateful nation...
has decided to launch a program that will allow veterans and others with ties to Afghans, to financially support and resettle them in their cities as they start a new life in the US.

As per the new initiative, a group of five who are over 18 can apply for so-called being sponsors of the Afghan family who will financially support Afghan families for 90 days, complete their training, and develop a plan for the family.

If the proposal is approved, the group will be responsible for securing housing, supporting refugees accessing benefits that are available to them through the federal government, like medical services, and helping enroll children in school, among other responsibilities.

The sponsors can also temporarily house the Afghan families in their houses.
Posted by: trailing wife || 10/24/2021 00:02 || Comments || Link || E-Mail|| [209 views] Top|| File under:
India-Pakistan
Terrorist incidents declined after Centre revoked special status in J&K: Amit Shah
[OneIndia] On his first visit to Jammu and

Kashmir



...a disputed territory lying between India and Pakistain. After partition, the Paks grabbed half of it and call it Azad (Free) Kashmir. The remainder they refer to as "Indian Occupied Kashmir". They have fought four wars with India over it, the score currently 4-0 in New Delhi's favor. After 72 years of this nonsense, India cut the Gordian knot in 2019, removing the area's special status, breaking off Ladakh as a separate state, and allowing people from other areas to settle (or in the case of the Pandits, to resettle) there....
since the revocation of

Article 370

in August 2019, Union Home Minister Amit Shah on Saturday defended the Centre's decision saying that it has led to a decline in terrorist incidents and ended stone-pelting.

The Centre revoked the special status of the erstwhile state of Jammu and Kashmir and divided it into two union territories -- Jammu and Kashmir, and Ladakh -- on August 5, 2019.

On the curfew imposed in J&K after the abrogation of Article 370, Shah said it was like a "bitter pill" that helped save many lives. Shah said that only the youth of J&K can take it forward on the path of peace and development. No change is possible without the involvement of the youth.

"From 2004-14, 2,081 people were killed -- 208 every year (on average). From 2014 till now, 30 people have been killed on an average per year. Terrorism has decreased. Stone-pelting is invisible and I want to assure you that we will deal sternly with those who want to disrupt peace in J&K. It is our commitment that no one will be able to stop the journey of development," Shah said.

The youth of J&K have to support it. This opportunity that you have, the development that you see... Today, 45,000 youths are saying that they have got an opportunity," he added. Shah said the curfew imposed in the wake of revocation of Article 370 was a "small hardship" for a long-term benefit. Had the curfew not been imposed, many parents would have attended the funeral of their sons.

"Who was saved because of the curfew or internet blockade? The youth of Kashmir. Today, the situation is under control and internet is on and there is no curfew," he said. Shah noted that the first condition for development is peace.

"About 40,000 people, including civilians and security forces, have

bit the dust

. Do we have to stop this or not? Are terrorism and development possible together? Can it happen? No, it can never happen," he said.

About 70 per cent of the population in Kashmir is below the age of 35.

Shah said during his interaction with members of youth clubs, he recalled that about two-and-a-half years back, news about incidents of stone-pelting, terrorism and violence, used to come from Kashmir. "...but now, in the same Kashmir, youths are talking about development, skill upgradation, employment and scholarships for their education.
Posted by: trailing wife || 10/24/2021 01:13 || Comments || Link || E-Mail|| [81 views] Top|| File under: Govt of Pakistain Proxies
US nears deal to use Pakistan's airspace to conduct operations in Afghanistan
[ENGLISH.ALARABIYA.NET] The US is nearing a formal agreement with Pakistain to use its airspace to conduct military and intelligence operations in Afghanistan, CNN
...the organization formerly known as the Cable News Network. Now who knows what it might stand for...
reported on Saturday.

Pakistain reportedly expressed a desire to sign a Memorandum of Understanding (MOU) with the US in exchange for assistance with its own counterterrorism efforts and help in managing its relationship with India, sources told CNN.

The report comes as the US scrambles to ensure it can conduct counterterrorism operations in Afghanistan against ISIS and other terrorist groups, after the US withdrew its forces from Afghanistan in August, ending more than 20 years of American presence in the country.

The Taliban
...Arabic for students...
have threatened the US last month with "negative consequence" if Washington did not stop flying drones over Afghanistan.

Since the Taliban seized control of Afghanistan on August 15, ISIS has ramped up its attacks in the country, targeting Taliban members and Afghan citizens with several bombings.

The Taliban has tried to downplay the threat of ISIS, claiming it wasn't a major danger. The group also refused to cooperate with the US to contain

bully boy

groups in Afghanistan.

The US believes that terrorist groups can easily reconstitute in Afghanistan under Taliban rules and is concerned the country will become a terrorism haven and a launching pad for international attacks.

The US Chairman of the Joint Chiefs General Mark Milley said in September there is a "real possibility" that al-Qaeda or ISIS could reconstitute in Afghanistan under Taliban rule within the next six to 36 months.
Posted by: Fred || 10/24/2021 00:00 || Comments || Link || E-Mail|| [146 views] Top|| File under: Govt of Pakistan
Israel-Palestine-Jordan
Israel disputes US claim it wasn't told of plan to outlaw rights groups
[IsraelTimes] Defense official says US was given intel showing ties between PFLP terror group and Paleostinian NGOs, doubles down on the allegation — but refuses to release evidence to public.

An Israeli defense official on Saturday disputed American claims that the United States was not informed of a highly contentious decision by Jerusalem to label six Paleostinian rights organizations as terror groups, insisting Washington had been told in advance.

"Officials in the American administration were updated in advance of the intention to make this declaration and they received intelligence information about the matter," the defense official said, speaking on condition of anonymity
... for fear of being murdered...
On Friday afternoon, Defense Minister Benny Gantz announced that half a dozen Paleostinian civil society groups — including highly prominent ones with significant backing and oversight from the European Union

...the successor to the Holy Roman Empire, only without the Hapsburgs and the nifty uniforms and the dancing...
and other international bodies — were being designated as terror organizations, asserting that they worked on behalf of the Popular Front for the Liberation of Paleostine (PFLP) terror group.

Posted by: trailing wife || 10/24/2021 01:39 || Comments || Link || E-Mail|| [124 views] Top|| File under: Palestinian Islamic Jihad
Former Mossad deputy denies detainees in Turkey are Israeli spies
[IsraelTimes] MK Ram Ben Barak, who heads powerful Knesset committee, pushes back against reports in Ottoman Turkish media.

The chairman of the powerful Knesset Foreign Affairs and Defense Committee on Saturday said none of the 15 men arrested in The Sick Man of Europe Turkey


...the decaying remnant of the Ottoman Empire...


earlier this week were

Mossad agents

, as alleged by Ottoman Turkish media reports

MK Ram Ben-Barak, a former deputy director of the Mossad intelligence agency, also suggested the Ottoman Turkish government is eager to show its intelligence "achievements," resulting in the occasional publication of false information.

"None of the published names were [of] Israeli spies and therefore, it should be put in proportion," he told Channel 12.

Turkey's Sabah daily reported on Thursday that 15 men who allegedly spied for Israel's Mossad intelligence agency were arrested by authorities earlier this month.

Sabah, which is close to Ottoman Turkish President His Enormity, Sultan Recep Tayyip Erdogan the First

...Turkey's version of Mohammed Morsi but they voted him back in so they deserve him. It's a sin, a shame, and a felony to insult the president of Turkey. In Anatolia did Recep Bey a stately Presidential Palace decree, that has 1100 rooms. That's 968 more than there are in the White House, 400 more than in Versailles, and 325 more than Buckingham Palace, so you know who's really most important...
, on Friday carried an interview with one of the detainees, whom it identified only by his initials M.A.S.

There has been no official confirmation from Turkey on the arrests and it was not clear how the paper interviewed the man if he had been arrested.

Posted by: trailing wife || 10/24/2021 01:39 || Comments || Link || E-Mail|| [108 views] Top|| File under:
Members of thwarted terror cell are linked to PA security forces — report
[IsraelTimes] Two suspected

snuffies

with ties to the Paleostinian Authority are said to have planned an attack against Israelis as part of an Islamic Jihad


...created after many members of the Egyptian Moslem Brotherhood decided the organization was becoming too moderate. Operations were conducted out of Egypt until 1981 when the group was exiled after the assassination of President Anwar Sadat. They worked out of Gaza until they were exiled to Lebanon in 1987, where they clove tightly to Hezbollah. In 1989 they moved to Damascus, where they remain a subsidiary of Hezbollah...


plot

Two members of a terrorist cell linked to the Paleostinian Islamic Jihad group, arrested in

Jericho

recently on suspicion of planning a terrorist attack, are affiliated with the Paleostinian Authority, according to a Channel 12 news report which aired Thursday night.

The report, which did not cite a source, said one of the two is a senior PA security official.

The pair were named as Majed Abu-Shakar, a captain in the PA's National Security Forces, and Jasser Dwikat, a Fatah member whose father is a major general in the PA security forces. A third suspect was arrested inside Israel, the report said.

The members of the cell had purchased weapons and were planning an attack against Israelis in the West Bank or inside Israel, according to the report. They were recruited and being instructed by a Paleostinian Islamic Jihad operative, named by the TV network as Izzat al-Aktash.

Paleostinian Islamic Jihad has a stronger foothold in the Gazoo
...Hellhole adjunct to Israel and Egypt's Sinai Peninsula, inhabited by Gazooks. The place was acquired in the wake of the 1967 War and then presented to Paleostinian control in 2006 by Ariel Sharon, who had entered his dotage. It is currently ruled with an iron fist by Hamaswith about the living conditions you'd expect. It periodically attacks the Hated Zionist Entity whenever Iran needs a ruckus created or the hard boyz get bored, getting thumped by the IDF in return. The ruling turbans then wave the bloody shirt and holler loudly about oppression and disproportionate response...
Strip, where it is often responsible for firing rockets and missiles into Israel. Israeli security forces fear that the terrorist group could be making further inroads into the West Bank and recruiting operatives there.

Five of the six Paleostinian security prisoners who

criminal mastermind

ed a successful jailbreak from Israel's Gilboa Prison last month — before being recaptured — are Islamic Jihad members, and several terrorist attacks and attempted attacks were carried out in the days and weeks following the incident.
Posted by: trailing wife || 10/24/2021 00:00 || Comments || Link || E-Mail|| [94 views] Top|| File under: Palestinian Authority
IAEA warns of North Korea scenario in Middle East if Iran's nuclear diplomacy fails
[ENGLISH.ALARABIYA.NET] UN atomic watchdog chief Rafael Grossi warned on Saturday that should nuclear diplomacy fail with Iran, the Middle East may find itself facing a scenario similar to that of North Korea
...hereditary Communist monarchy distinguished by its truculence and periodic acts of violence. Distinguishing features include Songun (Army First) policy, which involves feeding the army before anyone but the Dear Leadership, and Juche, which is Kim Jong Il's personal interpretation of Marxism-Leninism, which he told everybody was brilliant. In 1950 the industrialized North invaded agrarian South Korea. Twenty-one countries of the United Nations eventually contributed to the UN force opposing the invasion, with the United States providing around 90% of the military personnel. Seventy years later the economic results are in and it doesn't look good for Juche...


ineffective International Atomic Energy Agency

(IAEA) agents were kicked out of North Korea in 2009 and now the country is believed to have dozens of nuclear weapons.

IAEA Director General said in an interview with NBC News: "The case of [North Korea] should remind us of what may happen if diplomatic efforts go wrong."

"It's a clear example, it's an indication, it's a beacon. If diplomacy fails, you may be confronted with a situation that would have enormous political impact in the Middle East and beyond," Grossi added.

The IAEA's monitoring program in Iran

...a theocratic Shiite state divided among the Medes, the Persians, and the (Arab) Elamites. Formerly a fairly civilized nation ruled by a Shah, it became a victim of Islamic revolution in 1979. The nation is today noted for spontaneously taking over other countries' embassies, maintaining whorehouses run by clergymen, involvement in international drug trafficking, and financing sock puppet militias to extend the regime's influence. The word Iran is a cognate form of Aryan. The abbreviation IRGC is the same idea as Stürmabteilung (or SA). The term Supreme Guide is a the modern version form of either Duce or Führer or maybe both. They hate Jews Zionists Jews. Their economy is based on the production of oil and vitriol...
is "no longer intact" after Tehran refused to repair cameras at nuclear facilities, Grossi said, adding that the UN watchdog might be unable to "reconstruct the picture" of what the Iranians are doing.

Iran said in September it refused to give the IAEA access to surveillance cameras at Iranian nuclear facilities.

Grossi also stressed that he has been unable to establish direct communication with the Iranian government since Ebrahim Raisi became president in June.

Experts believe Raisi has been stacking the deck by appointing hardliner government officials to pressure the US into making concessions that favor Tehran in the talks over reviving the abandoned 2015 Iran nuclear deal.

Talks to revive the nuclear accord which former US President Donald Trump
...Oh, noze! Not him!...
withdrew from in 2018 have stalled under Raisi and Washington has repeatedly expressed that its patience was wearing thin and threatened an ambiguous "Plan B" should diplomacy fail.


Posted by: Fred || 10/24/2021 00:00 || Comments || Link || E-Mail|| [110 views] Top|| File under: Govt of Iran
Syria lined pockets with millions in aid using distorted exchange rate — study
Bashir Assad isn't your normal high school dropout thug, donchaknow. He trained to be an eye surgeon.

[IsraelTimes] Think tank says manipulations helped Damascus evade sanctions and deny help to worst hit in civil war-wracked country; UN reviewing donations

Syrian Hereditary President-for-Life Bashir Pencilneck al-Assad


Oppressor of the Syrians and the Lebs...


's government has diverted at least $100 million in currency from international aid money to state coffers over the past two years, benefiting from variations in exchange rates, according to new research.
Continued on Page 49
Posted by: trailing wife || 10/24/2021 00:00 || Comments || Link || E-Mail|| [349 views] Top|| File under: Govt of Syria
Who's in the News
33
[untagged]
4
Sublime Porte
3
Islamic State
3
Govt of Iran
3
Taliban/IEA
2
Human Trafficking
2
Govt of Pakistain Proxies
1
Commies
1
Migrants/Illegal Immigrants
1
ISWAP
1
Houthis
1
Narcos
1
[untagged]
1
Tehrik-e-Labaik
1
Hamas
1
Devout Moslems
1
Hezbollah
1
Palestinian Islamic Jihad
1
Govt of Pakistan
1
Palestinian Authority
1
Govt of Syria
1
Govt of Sudan
Bookmark
E-Mail Me
The Classics
The O Club
Rantburg Store
The Bloids
The Never-ending Story
Thugburg
Gulf War I
The Way We Were
Bio
Merry-Go-Blog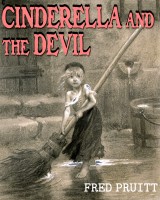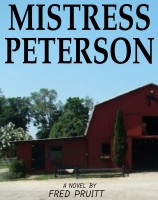 On Sale now!


A multi-volume chronology and reference guide set detailing three years of the Mexican Drug War between 2010 and 2012.

Rantburg.com and borderlandbeat.com correspondent and author Chris Covert presents his first non-fiction work detailing the drug and gang related violence in Mexico.

Chris gives us Mexican press dispatches of drug and gang war violence over three years, presented in a multi volume set intended to chronicle the death, violence and mayhem which has dominated Mexico for six years.
Click here for more information


Meet the Mods
In no particular order...


Steve White
Seafarious
Pappy
lotp
Scooter McGruder
john frum
tu3031
badanov
sherry
ryuge
GolfBravoUSMC
Bright Pebbles
trailing wife
Gloria
Fred
Besoeker
Glenmore
Frank G
3dc
Skidmark
Alaska Paul



Better than the average link...



Rantburg was assembled from recycled algorithms in the United States of America. No trees were destroyed in the production of this weblog. We did hurt some, though. Sorry.
34.231.244.12

Help keep the Burg running! Paypal: