Afghanistan
Taliban Seeks Agreement on New Govt Before Any Ceasefire: AP
[ToloNews] A Taliban

...Arabic for students...


front man

has said they don't want to monopolize power but insisted that there won't be peace in Afghanistan until there is a new negotiated government in Kabul and President Ashraf Ghani
...former chancellor of Kabul University, now president of Afghanistan. Before returning to Afghanistan in 2002 he was a scholar of political science and anthropology. He worked at the World Bank working on international development assistance. As Finance Minister of Afghanistan between July 2002 and December 2004, he led Afghanistan's attempted economic recovery until the Karzais stole all the money...
is removed.

In an interview with The

News Agency that Dare Not be Named

, Suhail Shaheen, Taliban

front man

and a member of the group's negotiating team, said the Taliban will lay down their weapons when a negotiated government acceptable to all sides in the conflict is installed in Kabul and Ghani's government is gone.

"I want to make it clear that we do not believe in the monopoly of power because any governments who (sought) to monopolize power in Afghanistan in the past, were not successful governments," said Shaheen in the interview.

"So we do not want to repeat that same formula."

He called the talks a good beginning but said the government's repeated demands for a ceasefire while Ghani stayed in power were tantamount to demanding a Taliban surrender.

"They don't want reconciliation, but they want surrendering," he said.

Before any ceasefire, there must be an agreement on a new government "acceptable to us and to other Afghans," he said in the AP interview. Then "there will be no war."


The usual Talib lies follow:

Shaheen said under this new government, women will be allowed to work, go to school, and participate in politics, but will have to wear the hijab, or headscarf.

He said women won't be required to have a male relative with them to leave their home, and that Taliban commanders in newly occupied districts have orders that universities, schools and markets operate as before, including with the participation of women and girls.

Shaheen said some Taliban commanders had ignored the leadership's orders against repressive and drastic behavior and that several have been put before a Taliban military tribunal and punished, though he did provide specifics.

He contended the video was fake, a splicing of separate footage.

He said there are no plans to make a military push on Kabul and that the Taliban have so far "restrained" themselves from taking

scenic provincial capital

s.

But he warned they could, given the weapons and equipment they have acquired in newly captured districts.

He contended that the majority of the Taliban's battlefield successes came through negotiations, not fighting.

"Those districts which have fallen to us and the military forces who have joined us ... were through mediation of the people, through talks," he said. "They (did not fall) through fighting ... it would have been very hard for us to take 194 districts in just eight weeks."

This comes as US Secretary of Defense Lloyd J. Austin on Wednesday said that the withdrawal of American troops will finish by end of August.

Meanwhile,


...back at the wreckage, Captain Poindexter awoke groggily, his hand still stuck in the Ming vase...


Gen. Mark Milley said that all the military operating bases outside of Kabul have been fully transferred to the Afghan Ministry of Defense and the

Afghan cops

.
Posted by: trailing wife || 07/24/2021 00:00 || Comments || Link || E-Mail|| [55 views] Top|| File under: Taliban
Critics See 'No Change' on Battlefields Despite Recent Reshuffles
[ToloNews] Two

politician

s and military experts on Friday raised their deep apprehensions over the Taliban

...Arabic for students...
's continued advances in various regions of the country, saying there has been no change on the ground despite the recent reshuffles in the country's security entities.

A month ago, President Ashraf Ghani
...former chancellor of Kabul University, now president of Afghanistan. Before returning to Afghanistan in 2002 he was a scholar of political science and anthropology. He worked at the World Bank working on international development assistance. As Finance Minister of Afghanistan between July 2002 and December 2004, he led Afghanistan's attempted economic recovery until the Karzais stole all the money...
announced the appointment of Gen. Bismillah Mohammadi as acting minister of defense, Gen. Abdul Sattar Mirzakwal as acting minister of interior and Gen. Mohammad Wali Ahmadzai as Chief of Army Staff.

MPs argued that 70 districts, 6 customs and border towns were fallen to the Taliban since the appointment of new security chiefs over the last month.

"It would be quite difficult for them (new security officials) to bring a sudden change. These discussions should have started at least one year or one and half years ago," said Rahmatullah Nabil, the former head of the NDS.

"There has been no positive change on the ground with the arrival of these officials due to the large intensity of the war," said MP Mir Haidar Afzali.

Military experts said there is a need for unity and better coordination within the nation's security agencies and in the leadership level to fix the fragile security situation.

But officials from the Ministry of Interior Affairs and the Ministry of Defense said security forces managed to retake 20 districts from the Taliban since the appointment of the acting defense and interior minister and that there were better mobilization of forces in the fight against the

holy warrior

s.

"They suddenly started fighting in 400 points across the country. In some cases, there were negligence or issues weren't addressed and then there were some tactical retreats," said Abdul Sattar Mirzakwal, acting minister of interior.

"We tried to remobilize and support. We have identified the priorities, we will use all available resources to defend the people, the cities and the districts where we are deployed now," said Mohammadi.

Posted by: trailing wife || 07/24/2021 00:00 || Comments || Link || E-Mail|| [162 views] Top|| File under: Taliban
US House Approves Plan to Add 8,000 Visas for At-Risk Afghans
[ToloNews] The United States House of Representatives on Thursday approved a plan to allow an extra 8,000 special immigration visas for Afghans who helped the US and are at risk of retaliation as American troops are leaving the country.

According to a

Rooters

report, the bipartisan bill, which passed with a vote of 407 to 16, will now be considered by the Senate.

The plan also aims to speed up the processing of the visas,

Rooters

reported.

Representative Jason Crow, a Democrat who led the group that sponsored the bill, said the additional visas would cover all potentially eligible applicants in the pipeline.

US State Department

front man

Ned Price said that since 2008, the department has issued more than 73,000 special immigrant visas to Afghan principal applicants and their eligible family members.

"In the last fiscal year, Fiscal Year 2020, we issued nearly 8,000 special immigrant visas to principal applicants and their derivative spouses and children. So, this is a program and a form of support to the brave Afghans who have helped the U.S. Government in myriad ways over the years. That has been ongoing for over a decade now," he said.



Rooters

reports that US Secretary of State Antony Blinken acknowledged last month that there were about 18,000 possible applicants.

"For too long, there has not been a sense of urgency that is necessary to ensure safety for the people who put their lives on the line to help Americans in these difficult circumstances," said Representative Earl Blumenauer, a Democrat, as quoted by

Rooters

.

This comes as Afghans who helped or worked with the US forces in the last 20 years held different rallies in Kabul and asked for protection as American troops are leaving.
Posted by: trailing wife || 07/24/2021 00:00 || Comments || Link || E-Mail|| [138 views] Top|| File under:
Africa Subsaharan
Nigeria receives US planes for Boko Haram fight
[DW] The US-made aircraft were formally sold under the Trump administration in 2017. Nigeria wants the 12 attack planes to battle an Islamist insurgency; bandidos

holy warriors

downed one of its jets this week.

Nigeria's air force said on Friday that it has received six US attack aircraft as part of the country's drive to crack down on jihadist

krazed killer

s.

"The batch of A-29 Super Tucanos aircraft have arrived in Kano today," air force

front man

Edward Gabkwet said.

The Nigerian government signed the deal to buy a total of 12 of the Brazilian-developed planes manufactured in the US in August 2017 under the Trump administration.

The propeller-driven planes, which have reconnaissance, surveillance and attack capabilities, were built in Florida by Brazil's Embraer and the private US firm, the Sierra Nevada Corporation.

That pact also includes the supply of ammunition, training and aircraft maintenance believed to be worth more than $500 million.

The contract had been set to go through in May 2016 but the then-president, Barack Obama
They get bitter, they cling to guns or religion or antipathy to people who aren't like them...
, froze the deal after the Nigerian army accidentally bombed a camp for displaced people, killing 112 civilians.

WHAT HAS BEEN HAPPENING IN NIGERIA?
An insurgency led by Boko Haram

... not to be confused with Procol Harum, Harum Scarum, possibly to be confused with Helter Skelter. The Nigerian version of al-Qaeda and the Taliban rolled together and flavored with a smigeon of distinctly Subsaharan ignorance and brutality...
and rival offshoot Islamic State

...formerly ISIS or ISIL, depending on your preference. Before that they were al-Qaeda in Iraq, as shaped by Abu Musab Zarqawi. They're really very devout, committing every atrocity they can find in the Koran and inventing a few more. They fling Allah around with every other sentence, but to hear western pols talk they're not really Moslems....
West Africa Province has killed at least 40,000 people and displaced more than two million.

Fighting has also spread to parts of neighboring Chad, Cameroon


...a long, narrow country that fills the space between Nigeria and Chad on the northeast, CAR to the southeast. Prior to incursions by Boko Haram nothing ever happened there...


and Niger, forcing the nations to form a regional military coalition to fight the jihadists.

Nigeria is increasingly reliant on aircraft for operations above areas where its ground troops do not dare tread. On Sunday, the air force confirmed that it lost an Alpha Jet after criminal gangs fired at it in Zamfara state in the northwest of the country. Nigeria's top general died in a plane crash in bad weather in May.

Brazil already uses the Super Tucano for border patrols, while the armies of Afghanistan, Colombia and Indonesia are also customers.

The US Air Force described the A-29 aircraft as a "game-changer" when they were deployed in Afghanistan in 2016.

They can be armed with two wing-mounted machine guns and can carry up to 1,550 kg of weapons.
Posted by: trailing wife || 07/24/2021 00:00 || Comments || Link || E-Mail|| [330 views] Top|| File under:
Caucasus/Russia/Central Asia
Tajikistan Ready to Receive up to 100,000 Afghan Refugees: Report
[ToloNews]

Tajikistan

is preparing to receive up to 100,000 refugees from Afghanistan where violence has increased as international troops are leaving, a senior Tajik official said on Friday as quoted by

Rooters

.

This comes as Taliban

...the Pashtun equivalent of men...
is capturing more and more territory, which the Pentagon estimates now extends to over half of Afghanistan's district centers.

Quoted by

Rooters

, Imomali Ibrohimzoda, deputy head of Tajikistan's emergencies committee, on Friday said his country is already building two large warehouses to store supplies for refugees in the Khatlon and Gorno-Badakhshan provinces adjacent to the border.

According to

Rooters

report, a few hundred Afghan civilians fled to Tajikistan this month, but the Dushanbe government says they have already returned to Afghanistan.

This comes as Russia has sent its forces and equipment to border areas between Afghanistan and Tajikistan amidst an increase in insecurity in northern Afghanistan.
Posted by: trailing wife || 07/24/2021 00:00 || Comments || Link || E-Mail|| [66 views] Top|| File under:
Russia Sends Military Equipment to Tajik-Afghan Border
[ToloNews] Russia has sent military equipment to border areas between Tajikistan and Afghanistan to prevent possible threats originating from the country.


The rest of the article is uninteresting, but no doubt in time it will be revealed if this is for the early-August military exercise with Uzbekistan and Tajikistan to prepare for possible problems from the Taliban or other Al Qaeda linked groups based in northern Afghanistan, or if this is intended to be more permanent.
Posted by: trailing wife || 07/24/2021 00:00 || Comments || Link || E-Mail|| [68 views] Top|| File under: Taliban
The Grand Turk
UN Security Council slams decision to reopen Cyprus suburb
[SHAFAQ] The U.N. Security Council condemned the decision by The Sick Man of Europe Turkey


...just another cheapjack Moslem dictatorship, brought to you by the Moslem Brüderbund...


and Ottoman Turkish Cypriots to reopen a residential section of an abandoned suburb on Friday and called for "the immediate reversal" of this unilateral action, warning that it could raise tensions on the divided Mediterranean island.A presidential statement approved by all 15 council members at an open meeting reiterated that any attempt to settle any part of the Varosha suburb "by people other than its inhabitants is inadmissible."

The statement's adoption followed a closed-door briefing to the council Wednesday by the outgoing U.N. special representative that focused on Ottoman Turkish Cypriot leader Ersin Tatar's announcement Tuesday that a 3.5 square-kilometer (1.35 square-mile) section of Varosha would revert from military to civilian control.
Continued on Page 49
Posted by: Fred || 07/24/2021 00:00 || Comments || Link || E-Mail|| [122 views] Top|| File under: Sublime Porte
India-Pakistan
Pakistan seeks U.N. probe of India's use of Pegasus spyware
[Ynet] Pakistan called on the United Nations on Friday to investigate whether India used Israeli-made Pegasus spyware to spy on public figures including Prime Minister Imran Khan.

The Pakistani leader's phone number was on a list of what an investigation by a group of 17 international media organisations and Amnesty International said were potential surveillance targets for countries that bought the spyware.

Pakistan's foreign office issued a statement accusing India of "state-sponsored, continuing and widespread surveillance and spying operations in clear breach of global norms of responsible state behaviour."
Posted by: g(r)omgoru || 07/24/2021 00:00 || Comments || Link || E-Mail|| [144 views] Top|| File under: Govt of Pakistan
Civil war might follow the US. troops departure, MP warns
[SHAFAQ] A member of the Iraqi Parliament said on Friday that an abrupt departure of the U.S. forces from Iraq might ignite a civil war in the country.


I think the Medes and the Persians are planning on it.


In a statement to Shafaq News Agency, MP Jamal Kuchar said, "following the U.S. withdrawal, the scenario of Taliban
...Arabic for students...
in Afghanistan will take place in Iraq. Armed militias with better equipment and enforcement than the Iraqi forces will expand, mainly in the territories of the Federal Government and the disputed territories between Baghdad and Erbil."
Continued on Page 49
Posted by: Fred || 07/24/2021 00:00 || Comments || Link || E-Mail|| [143 views] Top|| File under: Govt of Iraq
Who's in the News
30
[untagged]
7
Taliban
4
Sublime Porte
4
Islamic State
3
Human Trafficking
2
Antifa/BLM
2
Jaish-e-Mohammad
2
Govt of Iraq
1
Pirates
1
Commies
1
Govt of Iran
1
Houthis
1
Govt of Pakistan
1
Arab Spring
1
Govt of Syria
1
Hezbollah
1
[untagged]
1
Lashkar e-Taiba
1
Govt of Iran Proxies
Bookmark
E-Mail Me
The Classics
The O Club
Rantburg Store
The Bloids
The Never-ending Story
Thugburg
Gulf War I
The Way We Were
Bio
Merry-Go-Blog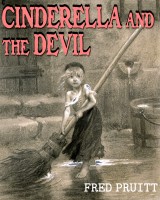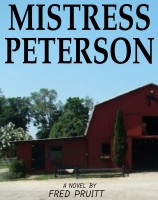 On Sale now!


A multi-volume chronology and reference guide set detailing three years of the Mexican Drug War between 2010 and 2012.

Rantburg.com and borderlandbeat.com correspondent and author Chris Covert presents his first non-fiction work detailing the drug and gang related violence in Mexico.

Chris gives us Mexican press dispatches of drug and gang war violence over three years, presented in a multi volume set intended to chronicle the death, violence and mayhem which has dominated Mexico for six years.
Click here for more information


Meet the Mods
In no particular order...


Steve White
Seafarious
Pappy
lotp
Scooter McGruder
john frum
tu3031
badanov
sherry
ryuge
GolfBravoUSMC
Bright Pebbles
trailing wife
Gloria
Fred
Besoeker
Glenmore
Frank G
3dc
Skidmark
Alaska Paul



Better than the average link...



Rantburg was assembled from recycled algorithms in the United States of America. No trees were destroyed in the production of this weblog. We did hurt some, though. Sorry.
18.205.56.183

Help keep the Burg running! Paypal: