Africa North
US strikes culled ISIS-Libya encampments, unlikely to return to pre-2016 levels, defense official says
"culled" I like that


(Army Times) A series of four airstrikes in recent weeks against Libya's Islamic State franchise killed roughly one-third of the militant group's personnel, giving much needed breathing room as the country's two main factions wrangle for control in Tripoli.

The strikes killed an estimated 43 ISIS fighters, with roughly 100 still remaining, according to a senior U.S. defense official, who spoke with reporters on the condition of anonymity.

"We assess that was a pretty significant degradation of their capabilities and, again, they struggle to reconstitute because of the nature of the operatives who were killed in this strike and the fact that they have already been struggling with manpower," the official said in a telephone interview Thursday. "We certainly don't assess that they're expanding," the official added.
Posted by: Whavimp Grath4899 || 10/15/2019 00:00 || Comments || Link || E-Mail|| [6470 views] Top|| File under: Islamic State
Europe
'German security services want more powers to fight extremism
BERLIN (AP) ‐ Germany's security services said Tuesday they're seeking greater powers to fight the kind of far-right extremism behind last week's synagogue attack, including requiring internet companies to report illegal hate speech to police.

A 27-year-old German man previously unknown to police confessed to carrying out the attack in the eastern city of Halle in which two people were killed Wednesday.

The suspected gunman, identified by prosecutors only as Stephan B. due to privacy rules, allegedly built the firearms he used with the help of online instructions, posted an anti-Semitic screed before the attack and later broadcast the shooting live on a popular gaming site.

In response to the attack and previous incidents, German officials have called for more officers to be devoted to tackling far-right extremism and a greater focus on online platforms they say are increasingly being used as a means of spreading far-right radicalism and linking up with like-minded people in a way already seen with Islamist extremism.
Posted by: Besoeker || 10/15/2019 03:15 || Comments || Link || E-Mail|| [6479 views] Top|| File under:
EU condemns Turkey's Syria operation
[ENGLISH.ALARABIYA.NET] The Europe
...the land mass occupying the space between the English Channel and the Urals, also known as Moslem Lebensraum...
an Union on Monday condemned The Sick Man of Europe Turkey

...Qatar's satrapy in Asia Minor...
's operation in northeastern Syria as a direct threat to the security and stability of the region.

"The EU condemns Turkey's military action which seriously undermines the stability and the security of the whole region," the bloc said in a joint statement at a meeting of foreign ministers in Luxembourg.

"Member states commit to strong national positions regarding their arms export policy to Turkey," added EU foreign ministers.

The Ottoman Turkish operation increases the suffering of Syrian civilians and hinders the delivery of aid, the statement added, saying that the offensive decreases the chance of a successful political settlement to the war in Syria.

The European Council, the grouping of the EU's 28 governments, said in a statement that Turkey's military action in northern Syria had "dramatic consequences" and noted that some EU countries had halted arms exports.

The organization also agreed a sanctions framework over Turkey's drilling for oil and gas in waters off Cyprus, action it condemns.

On Monday NATO


...the North Atlantic Treaty Organization. Originally it was a mutual defense pact directed against an expansionist Soviet Union. In later years it evolved into a mechanism for picking the American pocket while criticizing the cut of the American pants...


Secretary-General Jens Stoltenberg similarly criticized Turkey's military operation, saying that it risked further escalation in the region. Turkey is a NATO member.

As Ottoman Turkish forces continued their assault on positions held by the Kurdish-led Syrian Democratic Forces (SDF) in northeastern Syria, Syrian government forces have deployed to the towns of Ain Issa and Tabqa in northern Syria, state media and the Syrian Observatory reported on Monday.


Posted by: Fred || 10/15/2019 00:00 || Comments || Link || E-Mail|| [6474 views] Top|| File under: Sublime Porte
EU silent over growing calls from migrant rescue vessels
[DAILYSABAH] EU countries have silently continued to watch the ongoing migrant tragedy at their shores a migrant rescue ship that rescued 176 migrants colonists in the Mediterranean over the weekend, appealed for help to disembark them at any EU port. However,


there's no worse danger than telling a mother her baby is ugly...


the crew of a ship said yesterday it had so far received no response from any EU countries to their requests.

Due to the lack of a common response to migration inflows from northern Africa via the Mediterranean, migrants colonists have been facing the same unwelcoming approach from EU countries. So far, every standoff about migrants colonists rescued from the Mediterranean takes weeks to resolve, revealing the limits of EU tolerance and its inherent deficiencies in promptly resolving dire situations. Instead, they get caught up in intra-EU struggles on what to do with migrants colonists saved at sea, while effectively dashing their Europe

...the land mass occupying the space between the English Channel and the Urals, also known as Moslem Lebensraum...
an dreams.

Ocean Viking, operated by the nongovernmental organizations SOS Mediterranee and Doctors Without Borders, picked up the migrants colonists from inflatable boats in two operations off the coast of Libya. Among the rescued are 33 minors and four pregnant women, according to reports. "No site in Libya can currently be considered safe" for migrants colonists, SOS Mediterranee said in a statement.

It was the fourth time that SOS Mediterranee had asked for access to an EU port since August, shortly after relaunching rescue operations following a seven-month hiatus it blamed on obstruction by European nations. In August, a Spanish NGO vessel Proactiva Open Arms was stuck off Italian island of Lampedusa for days seeking permission to dock from the Italian government.


Posted by: Fred || 10/15/2019 00:00 || Comments || Link || E-Mail|| [6475 views] Top|| File under: Moslem Colonists
The Grand Turk
Pence says Trump spoke to Erdogan and asked for immediate ceasefire
[ENGLISH.ALARABIYA.NET] US President Donald Trump
...dictatorial for repealing some (but not all) of the diktats of his predecessor, misogynistic because he likes pretty girls, homophobic because he doesn't think gender bending should be mandatory, truly a man for all seasons......
on Monday urged his Ottoman Turkish counterpart His Enormity, Sultan Recep Tayyip Erdogan the First


...Turkey's version of Mohammed Morsi but they voted him back in so they deserve him. It's a sin, a shame, and a felony to insult the president of Turkey. In Anatolia did Recep Bey a stately Presidential Palace decree, that has 1100 rooms. That's 968 more than in the White House, 400 more than in Versailles, and 325 more than Buckingham Palace, so you know who's really more important...


to "stop the invasion" of Syria, Vice President Mike Pence said.

Trump pressed the Ottoman Turkish leader in a telephone call to "stop the invasion, to enact an immediate ceasefire and to begin negotiations with Kurdish forces in Syria," Pence told

news hound

s, adding that he would be traveling urgently to The Sick Man of Europe Turkey

...the only place on the face of the earth that misses the Ottoman Empire...
at the president's request.

"He's directed me to lead a delegation. I will be leaving as quickly as possible to travel into the region to pursue a ceasefire and negotiated settlement," Pence said.

"The United States of America did not give a green light for Turkey to invade Syria," Pence said to

news hound

s in front of the White House.

Pence said Trump had been firm with Erdogan on the phone.

"The United States of America simply is not going to tolerate Turkey's invasion in Syria any further. We are calling on Turkey to stand down, end the violence and come to the negotiating table," Pence told

news hound

s.

US Treasury Secretary Steven Mnuchin, who joined Pence, said the Treasury Department was taking economic action against Ottoman Turkish ministries and senior Ottoman Turkish government officials in response to the country's military operations in Syria.


Posted by: Fred || 10/15/2019 00:00 || Comments || Link || E-Mail|| [6475 views] Top|| File under: Sublime Porte
Turkish, Russian chiefs of staff discuss latest developments in Syria
[DAILYSABAH] The Sick Man of Europe Turkey


...Qatar's satrapy in Asia Minor...


's Chief of Staff Yasar Guler and the Chief of the General Staff of the Armed Forces of Russia Valery Gerasimov discussed Monday the latest developments in Syria amid the ongoing Operation Peace Spring.

Guler and Gerasimov spoke on the security situation in Syria and recent developments, a Ottoman Turkish General Staff statement said.

Ottoman Turkish Defense Minister Hukusi Akar later on Monday said he also held a phone call with his Russian counterpart Sergei Shoigu.

The ministers had "constructive" phone talk on coordinating and developing activities in Syria.

Speaking with

news hound

s in the Ottoman Turkish capital Ankara, Akar said he and Sergey had exchanged information on Syria and their agenda there.

"We discussed what needs to be done [in Syria] to coordinate activities and develop them appropriately," Akar said.

Akar did not mention to the

news hound

s Turkey's current anti-terror operation in northern Syria, but Turkey and Russia have a long history of working together for peace in Syria through the Astana process.

Later on Monday Akar also held a phone call with his French counterpart Florence Parly.

Turkey launched Operation Peace Spring, the third in a series of cross-border anti-terror operations in northern Syria targeting

snuffies

affiliated with ISIS

...embracing their inner Islamic Brute...
and the PKK's Syrian offshoot the People's Protection Units (YPG), on October 9 at 4 p.m.


Posted by: Fred || 10/15/2019 00:00 || Comments || Link || E-Mail|| [6477 views] Top|| File under: Sublime Porte
Trump Followed His Gut on Syria. Calamity Came Fast.
[MSN] Mr. Trump's error, some aides concede in off-the-record conversations, was entering the Oct. 6 call underprepared,


...and whose job is it to make sure he is prepared? It seems to me these particular off-the-record aides do not have the right attitude for their current station in life...

and then failing to spell out for Mr. Erdogan the potential consequences ‐ from economic sanctions to a dimunition of The Sick Man of Europe Turkey

...Qatar's satrapy in Asia Minor...
's alliance with the United States and its standing in NATO


...the North Atlantic Treaty Organization. A cautionary tale of cost-benefit analysis....


. He has since threatened both, retroactively. But it is not clear Mr. Erdogan believes either is a real risk.The drama is nowhere near over. Out of necessity, the Kurds switched sides on Sunday, turning their backs on Washington and signing up with Hereditary President-for-Life Bashir Pencilneck al-Assad


Before going into the family business Pencilneck was an eye doctor. If he'd stuck with it he'd have had a good practice by now...


of Syria, a man the United States has called a war criminal for gassing his own people.


That would be President Obama, as I recall, who got us into this mess...

At the Pentagon, officials struggled with the right response if Ottoman Turkish forces ‐ NATO allies ‐ again opened fire on any of the 1,000 or so Americans now preparing to retreat from their positions inside Syria. Those troops are trapped for now, since Turkey has cut off the roads; removing them may require an airlift.


If the Turks can shoot as us, why can't we give them a matching brushback?

And over the weekend, State and Energy Department officials were quietly reviewing plans for evacuating roughly 50 tactical nuclear weapons that the United States had long stored, under American control, at Incirlik Air Base in Turkey, about 250 miles from the Syrian border, according to two American officials.
Those weapons, one

bigwig

said, were now essentially Erdogan's hostages. To fly them out of Incirlik would be to mark the de facto end of the Ottoman Turkish-American alliance. To keep them there, though, is to perpetuate a nuclear vulnerability that should have been eliminated years ago.


First eliminate the vulnerability. Afterward the alliance can be renegotiated.

"I think this is a first ‐ a country with U.S. nuclear weapons stationed in it literally firing artillery at US forces," Jeffrey Lewis of the James Martin Center for Nonproliferation Studies wrote last week.

For his part, Mr. Erdogan claims nuclear ambitions of his own: Only a month ago, speaking to supporters, he said, he said he "cannot accept" rules that keep Turkey from possessing nuclear weapons of its own.


With what spare billion dollars? You go ahead with your temper tantrum while the grown ups put things to rights.
Posted by: Fred || 10/15/2019 00:00 || Comments || Link || E-Mail|| [6473 views] Top|| File under: Sublime Porte
Home Front: WoT
'How soon we forget': CNN to revisit historic bust of Hezbollah terror cell in Charlotte
[CharlotteObserver] The premise almost sounds like something out of a fictional thriller: FBI agents suspect that a terrorist cell is nestled in the suburbs of Charlotte, North Carolina, and wind up racing against the clock to unravel a web of criminal activity.

Except it feels like something even stranger than fiction. Who would believe that

bully boyz

would pick a genteel Southern city to set up an American base of operations for carrying out sinister plots on behalf of one of the largest terrorist organizations in the world?

In fact, when this really happened in Charlotte two decades ago, Robert Clifford faced the same skepticism.
Continued on Page 49
Posted by: trailing wife || 10/15/2019 00:00 || Comments || Link || E-Mail|| [6465 views] Top|| File under: Hezbollah
ABC News broadcasts fake Syria bombing video that's actually from a Kentucky military show in 2017
Lex's submission goes straight to a tweet that links to the video in question (Knob Creek Machine Gun Night Shoot)— click on the headline above, then enjoy the article with videos — both a side by side comparison and the full ABC news report. Then enjoy the below on the subject, courtesy of Herb McCoy, which adds editorializing:

I'm so happy the internet exists so this type of shit gets called out. Just imagine how many news stories were fake and nobody knew before we were able to speak back.

And listen to the reporter's tone. He's really trying to portray it as Trump committing an unthinkable act of evil that should outrage all of us.

Pro-war propaganda at its finest.


ABC News apologized after the network aired a video that it claimed to be Turkey's military bombing Kurdish civilians in Syria. The video is reportedly from Knob Creek Gun Range in West Point, Kentucky, and according to Fox News, is identical to a video entitled "Knob Creek night shoot 2017."

The clip aired during Sunday's "ABC World News Tonight," hosted by Tom Llamas.

"CORRECTION: We've taken down video that aired on "World News Tonight" Sunday and "Good Morning America" this morning that appeared to be from the Syrian border immediately after questions were raised about its accuracy. ABC News regrets the error," ABC World News and Good Morning America tweeted on Monday.
Posted by: Lex || 10/15/2019 00:00 || Comments || Link || E-Mail|| [6484 views] Top|| File under:
India-Pakistan
KP govt warns baton-wielding JUI-F workers of action
[DAWN] The Khyber-Pakhtunkhwa government here on Sunday warned JUI-F of taking action against its baton-wielding workers parading in uniform.

Addressing a

presser

, Provincial Minister for Information Shaukat Yousafzai took exception to JUIF's gathering in

bucolic provincial capital

where volunteers of Ansarul Islam, the security wing of party, were doing rehearsal for Islamabad sit-in.

He said that such parades were in violation of National Action Plan, which had been signed by all the political parties.
Continued on Page 49
Posted by: Fred || 10/15/2019 00:00 || Comments || Link || E-Mail|| [6479 views] Top|| File under: Jamaat-e-Ulema Islami
Israel-Palestine-Jordan
RAFAEL delivers first TROPHY APS to the U.S. Army
[Jpost] The first TROPHY active defense systems to shield American Army Abrams tanks from a variety of anti-armor threats has been delivered on time, announced Israeli defense giant RAFAEL Advanced Defense Systems.

"The deliveries are the culmination of a multi-year qualification process," read a statement released by the company on Tuesday, adding that a "joint team of government and industry from both the U.S. and Israel worked together to adapt and integrate Trophy for both Army and Marine Corps Abrams variants."

Last year the US Army awarded a contract worth close to $200 million for Israel's TROPHY active defense system to shield its Abrams tanks "in support of immediate operational requirements."

The delivery marks the first of several that will outfit four brigades of tanks.

RAFAEL CEO and President, Maj.-Gen. (Ret.) Yoav Har-Even said the delivery of the system "marks a major milestone in U.S.-Israel cooperation. There is no greater pride and satisfaction than the knowledge that the technology developed by RAFAEL and ELTA over many years of investment, trials, and combat performance, will play an instrumental part in safeguarding American lives, just like it has saved Israeli lives and revolutionized the way our armored forces perform their missions. RAFAEL and Leonardo DRS are proud to deliver the first Trophy systems to US warfighters on time. We were tasked to meet challenging production timelines, an integration process and the most challenging test scenarios."

Designed to detect and neutralize incoming projectiles, the Trophy system has four radar antennas and fire-control radars to track incoming threats such as anti-tank-guided-missiles (ATGMs), and rocket propelled grenades. Once a projectile is detected the Trophy system fires a shotgun-type blast to neutralize the threat.

Under the terms of the contract the systems, countermeasures and maintenance kits will be supplied by the American defense contractor Leonardo DRS, Inc., which partnered with Rafael to manufacture them.

The systems will be manufactured both in the United States and Israel.

The Trophy Active Protection System (APS), developed by Israel's Rafael Advanced Defense Systems is the only fully operational and combat-proven APS in the world and according to Rafael the company has provided some 1,000 systems to all major Israeli ground combat platforms.

According to a 2016 US Army training handbook on foreign weapon systems "the anti-tank guided missile is the singular greatest threat to tanks today" with a variety of platforms to launch them continuing to increase.

The Trophy has been installed on Israel's Merkava tanks since 2009, it has also been installed on the IDF's Namer heavy infantry fighting vehicle and the IDF's new armoured personnel carrier, the Eitan.

The Trophy System received its "baptism by fire" on March 1rst 2011 when it neutralized an RPG antitank rocket which had been fired from a short range toward an IDF Merkava Mark-IV tank close to the border with the Gaza Strip.

The system has since proved its efficacy in several operations, especially during Operation Protective Edge where IDF tanks were able to operate in the Gaza Strip without suffering any losses.
Posted by: g(r)omgoru || 10/15/2019 10:16 || Comments || Link || E-Mail|| [6496 views] Top|| File under:
Putin aide: Turkish operation 'not exactly' compatible with Syria's integrity
[ENGLISH.ALARABIYA.NET] Kremlin aide Yuri Ushakov said on Monday that The Sick Man of Europe Turkey

...the occupiers of Greek Asia Minor...
's military operation in northern Syria was "not exactly" compatible with Syria's territorial integrity.

Ushakov, speaking in Riyadh during an official visit to Soddy Arabia


...a kingdom taking up the bulk of the Arabian peninsula. Its primary economic activity involves exporting oil and soaking Islamic rubes on the annual hajj pilgrimage. The country supports a large number of princes in whatcha might call princely splendor. When the oil runs out the rest of the world is going to kick sand in the Soddy national face...


by President Vladimir Putin
...President-for-Life of Russia. He gets along well with other presidents for life. He is credited with bringing political stability and re-establishing something like the rule of law, which occasionally results in somebody dropping dead from poisoning by polonium or other interesting substance. Under Putin, a new group of business magnates controlling significant swathes of Russia's economy has emerged, all of whom have close personal ties to him. The old bunch, without close personal ties to Putin, are in jail or in exile or dead from poisoning by polonium or other interesting substances...
, was commenting on Turkey's military operation which it launched last week.

Asked by

news hound

s if what was happening was consistent with Syria's territorial integrity, something that Russia has repeatedly said it wants respected, Ushakov said: "Not exactly."

He added that Russia planned to "do something" without specifying what that might be.

Meanwhile,


...back at the Council of Boskone, Helmuth ordered the space pirate fleet to attack Zemblonia...


a US official said on Monday that all US troops in northern Syria have been ordered to leave the country in the face of Turkey's attacks on Kurds in the region.


Posted by: Fred || 10/15/2019 00:00 || Comments || Link || E-Mail|| [6467 views] Top|| File under: Sublime Porte
Who's in the News
27
[untagged]
18
Sublime Porte
7
Islamic State
2
Arab Spring
2
Moslem Colonists
2
Salafists
2
Commies
1
Govt of Iran
1
Jamaat-e-Ulema Islami
1
Jamaat-ul-Mujahideen Bangladesh (IS)
1
Govt of Pakistan
1
Hezbollah
1
Houthis
Bookmark
E-Mail Me
The Classics
The O Club
Rantburg Store
The Bloids
The Never-ending Story
Thugburg
Gulf War I
The Way We Were
Bio
Merry-Go-Blog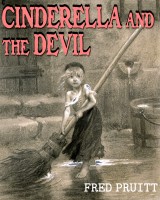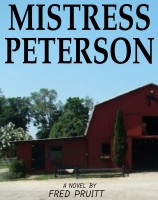 On Sale now!


A multi-volume chronology and reference guide set detailing three years of the Mexican Drug War between 2010 and 2012.

Rantburg.com and borderlandbeat.com correspondent and author Chris Covert presents his first non-fiction work detailing the drug and gang related violence in Mexico.

Chris gives us Mexican press dispatches of drug and gang war violence over three years, presented in a multi volume set intended to chronicle the death, violence and mayhem which has dominated Mexico for six years.
Click here for more information


Meet the Mods
In no particular order...


Steve White
Seafarious
Pappy
lotp
Scooter McGruder
john frum
tu3031
badanov
sherry
ryuge
GolfBravoUSMC
Bright Pebbles
trailing wife
Gloria
Fred
Besoeker
Glenmore
Frank G
3dc
Skidmark
Alaska Paul



Better than the average link...



Rantburg was assembled from recycled algorithms in the United States of America. No trees were destroyed in the production of this weblog. We did hurt some, though. Sorry.
35.175.107.77

Help keep the Burg running! Paypal: