Afghanistan
US wants Afghanistan's wealth, strategic position: Analyst
[PRESSTV] The United States has no plans to end the war in Afghanistan despite knowing full well that there is no military solution to the ongoing conflict in the country, says an American political commentator, arguing that America's interests in the Asian country far outweigh the costs of war.

Stephen Lendman, a reliably Democrat Chicago, aka The Windy City or Mobtown
... home of Al Capone, a succession of Daleys, Barak Obama, and Rahm Emmanuel,...
-based author and radio host, made the remarks while discussing remarks by General Joseph Dunford, chairman of the Joint Chiefs of Staff, who admitted that the Taliban


...the Pashtun equivalent of men...


"are not losing" in Afghanistan.

Speaking during a discussion at a security forum in Halifax, Nova Scotia, on Sunday, the top US military officer said much more needed to be done to bring peace to the war-torn country 17 years into the longest war in American history.

Dunford admitted "what has been well known for so many years; that the war in Afghanistan is something America can never win, no matter how long they fight it," Lendman told Press TV on Tuesday.

Lendman said the war was part of a regional plot by the CIA and the Mossad to steal Afghanistan's vast mineral resources

While the US Department of Defense's estimates have put Afghanistan's untapped wealth of gold, copper, uranium and other rare-earth minerals at well around $1 trillion, Afghan officials' latest geological studies hint at figures three times larger.

The number can probably explain Washington's willingness to continue the war in Afghanistan, which has dragged on for 16 years and has cost the US economy more than $714 billion dollars, according to the Pentagon's Special Inspector General for Afghanistan Reconstruction (SIGAR) July report.


Posted by: Fred || 11/21/2018 00:00 || Comments || Link || E-Mail|| [6462 views] Top|| File under: Govt of Iran
Africa Subsaharan
Liberia: Military Official Worries Terrorism Could Spill into Liberia
[All Africa] The acting Sergeant Major for Armed Forces Liberia says he is concerned about

faceless myrmidons

in neighboring countries spilling into his homeland.

Speaking in an exclusive interview with VOA, Command Sgt. Maj. Karmoh Duke Freeman said the "worrisome" terrorism developments outside Liberia must be deterred with additional forces.

"We asked our partners to get involved immediately so that we'll curtail the situation," Freeman said, "because we need more than what we have at our border points."

The Liberian army of about 2,000 was built "from scratch," Freeman explained, after the Second Liberian Civil War ended in 2003.

The U.N. peacekeeping mission that helped develop Liberia's military formally withdrew earlier this year, potentially leaving the nation vulnerable to threats.

Freeman recommended routine military patrols around the border, along with recruitment expansions for military, police and immigration officers.

Liberia also receives support from the United States and African countries such as Sierra Leone, Nigeria, Ghana and Benin.

"We're there to help coach, teach, assist, advise and let them know we have their back. We're not going away. We're going to be there even in crisis," U.S. Army Maj. Gen. Michael Stone, the commanding general for the Michigan National Guard's military police, told a small group of

news hound

s Friday at the Pentagon.

Michigan National Guard has partnered with Liberian forces since 2009, as part of the National Guard's State Partnership Program.

The state has sent over military police to conduct specialized training, as well as provided engineers for construction. National Guardsmen teach critical military skills like marksmanship, Stone said, but they also go a step further, providing Liberian forces with the knowledge of how to transport a unit to a range and run a range properly.


Posted by: Fred || 11/21/2018 00:00 || Comments || Link || E-Mail|| [6461 views] Top|| File under:
Mozambique's Apparent Islamist Insurgency Poses Multiple Threats
[All Africa] The apparent Islamist insurgency in Mozambique's northernmost province, Cabo Delgado, had gone quiet - until last Wednesday night's attack in the village of Nagulué in the Macomia district. The village chief was decapitated and mutilated, several villagers

were maimed

and 18 homes destroyed, according to various sources. It was a brutal reminder that Maputo is far from getting this crisis under control.

Independent security analyst Johann Smith warns that 'al-Shabaab
...
an Islamic infestation centering on Somalia...
' or 'Ansar al-Sunnah' or 'Ahlu Sunnah Wal Jamo' (no one is sure what to call the attackers) is regrouping and that more assaults could occur soon. He suspects that foreigners could for the first time become targets of what has so far been an assault only on local security forces and citizens.

He also warns that, having failed to respond in a coherent way, including tackling root causes, Mozambique's government is about to hand over responsibility to a private security company. This could aggravate the problem.

One security source said the L6G security company, owned by Erik Prince, founder of the notorious Blackwater US private security company, is promising to flatten al-Shabaab in three months. This is in exchange for a hefty slice of oil and gas revenues when those large reserves come on stream sometime after 2023. The equally controversial Russian private security company Wagner is bidding against L6G for the contract, the source said.

Is Mozambique's apparent Islamist insurgency linked to Tanzania, Kenya and Somalia?

This is all happening against the background of a threat whose nature is not yet fully understood. It manifested itself dramatically on 5 October 2017 when 40

button men

attacked the town of Mocímboa da Praia in Cabo Delgado, storming three police posts, killing two

coppers

and stealing guns. Fourteen of the attackers also died.

There have been 49 attacks to date involving Ahlu Sunnah Wal Jamo, according to the Armed Conflict Location & Event Data Project (ACLED). Other sources estimate the toll as over 200 deaths, more than half being civilians, and considerable destruction of houses and crops. After initially targeting security forces, the

turbans

turned on civilians. Several

had their heads chopped off

.

Jasmine Opperman of the Terrorism Research & Analysis Consortium more conservatively counts 47 attacks and 173 deaths but believes the phenomenon is underreported so the number of attacks could be over 50. Opperman is also cautious in describing the Cabo Delgado attacks as an 'Islamist insurgency' noting the lack of propaganda or claims of responsibility for attacks.

'Extremist religious interpretations ... remain one of several scenarios at play within an environment where organised crime syndicates have a deep-seated footprint as well as socio-economic frustrations,' she says.

There does seem to be a growing consensus that this is an Islamist insurgency. Smith, Mozambican researchers Sheik Saide Habibe, Salvador Forquilha and João Pereira, and Simone Haysom writing for the Global Initiative Against Transnational Organized Crime among others, characterise it as such.

Even Mozambique's government may be starting to acknowledge the problem. President Filipe Nyusi told the United Nations


...an organization conceived in the belief that we're just one big happy world, with the sort of results you'd expect from such nonsense...


General Assembly in September that Mozambique was counting on the collaboration of the international community to fight the menace as these 'criminals' were committing 'crimes of a global character', and because non-nationals were involved. This seemed to some like an oblique way of saying 'this is not ordinary crime'.


Posted by: Fred || 11/21/2018 00:00 || Comments || Link || E-Mail|| [6460 views] Top|| File under: al-Shabaab (AQ)
Arabia
Saudi, UAE Announce $500 Million in Aid to War-Torn Yemen
[AnNahar] Soddy Arabia


...a kingdom taking up the bulk of the Arabian peninsula. Its primary economic activity involves exporting oil and soaking Islamic rubes on the annual hajj pilgrimage. The country supports a large number of princes in whatcha might call princely splendor. When the oil runs out the rest of the world is going to kick sand in the Soddy national face...


and the UAE, which lead a military coalition against the

Houthis

in Yemen, announced Tuesday $500 million in aid to the country on the brink of famine.

Saudi Arabia and the United Arab Emirates will each give $250 million in response to the food crisis to support more than 10 million people, said Abdullah Rabeeah, general supervisor at King Salman

...either the largest species of Pacific salmon or the current Sheikh of the Burnin' Sands, Custodian of the Two Holy Mosques and Lord of Most of the Arabians....
Humanitarian Aid and Relief Centre.

He added that donations will go through the United Nations


...an organization conceived in the belief that we're just one big happy world, with the sort of results you'd expect from such nonsense...


as well as other international and local aid groups.

Rabeeah spoke at a joint news conference in Riyadh with UAE Minister of State for International Cooperation Reem al-Hashimy.

The latest aid package comes after the two countries and Kuwait offered $1.25 billion to the U.N.'s humanitarian response plan in Yemen

...an area of the Arabian Peninsula sometimes mistaken for a country. It is populated by more antagonistic tribes and factions than you can keep track of. Except for a tiny handfull of Jews everthing there is very Islamic...
for 2018, according to Rabeeah.

Saudi Arabia and the UAE intervened in the Yemen war in 2015 to bolster Yemeni President Abedrabbo Mansour Hadi after the Huthis took over the capital Sanaa.

Both the military coalition backing the government and the

Houthis

stand accused of acts that could amount to war crimes.

The World Health Organization says nearly 10,000 people have been killed in Yemen since the coalition intervention in March 2015, but rights groups believe the toll may be five times higher.

The war in Yemen -- already one of the world's most impoverished countries -- has left the nation on the edge of mass starvation in what the U.N. calls the worst humanitarian crisis.

The U.N. is already providing food aid to some eight million Yemenis but that number could reach 14 million next year, U.N. Secretary General Antonio Guterres warned last week.
Posted by: trailing wife || 11/21/2018 00:04 || Comments || Link || E-Mail|| [6478 views] Top|| File under: Govt of Saudi Arabia
Yemen at critical juncture in its fight against Saudi-led aggression: Houthi
[PRESSTV] The leader of Yemen's Houthi
...a Zaidi Shia insurgent group operating in Yemen. They have also been referred to as the Believing Youth. Hussein Badreddin al-Houthi is said to be the spiritual leader of the group and most of the military leaders are his relatives. The Yemeni government has accused the Houthis of having ties to the Iranian government, which wouldn't suprise most of us. The group has managed to gain control over all of Saada Governorate and parts of Amran, Al Jawf and Hajjah Governorates. Its slogan is God is Great, Death to America™, Death to Israel, a curse on the Jews ...
Ansarullah movement says his country is now at an "important and decisive stage" in the fight against Saudi-led military aggression as the "unjust onslaught is targeting the national dignity, identity and

illusory sovereignty

" of the conflict-ridden Arab country.

Addressing his supporters via a televised speech broadcast live from the Yemeni capital city of Sana'a on Tuesday evening, Abdul-Malik al-Houthi said the Yemeni people reserve the right of self-defense in the face of the Saudi-led aggression besides the right to freedom and independence.

He described the young Yemeni people as the country's treasure, emphasizing that enemies are seeking to undermine their faith, awareness, honor and morale.

He warned the Yemeni youths that the United States, its regional allies and corrupt officials aim to strike their values in order ​​to assert control over them.

Houthi further noted that hypocrisy dissipates the

Moslem

nations' weight and wealth, and cements US hegemony and arrogance at the global level.

He said the Saudi war on Yemen, backed by the United States, shows Washington's support for Takfiri

...an adherent of takfir wal hijra, an offshoot of Salafism that regards everybody who doesn't agree with them as apostates who must be killed...
terrorists.


Posted by: Fred || 11/21/2018 00:00 || Comments || Link || E-Mail|| [6464 views] Top|| File under: Houthis
Britain
Two men wrongly stripped of British citizenship, UK court rules
[PRESSTV] A UK court has ruled that two men from Bangladeshi backgrounds, who were stripped of their citizenship by the British government, must have their nationality rights restored.

The Special Immigration Appeals Commission (SIAC) said that the British government had wrongly determined that the two men, who are identified only as E3 and N3 to protect their identities, were British-Bangladeshi dual nationals and could therefore be served with citizenship revocation orders.

One of the two men was born in Bangladesh and the other was born in the UK, but the court ruled that both had lost their Bangladeshi citizenship when they were 21, and had never taken any positive action to keep it.

The SIAC ruling could have legal implications for many more cases involving British citizens who have been subjected to the highly controversial and legally contentious citizenship deprivation orders in recent years, because of government concerns about the threat of suspected fighters returning from Syria.

One of the men, N3, said that he had been stranded in The Sick Man of Europe Turkey


...the only place on the face of the earth that misses the Ottoman Empire....


for more than a year by the case, and had been involved in aid work in the country helping Syrian refugees. E3's case is not understood to be Syria-related.

Speaking after the ruling was published, N3 said he was innocent of any wrongdoing.

"I feel that my country stabbed me in the back by removing my citizenship right after I left the UK last year to return to running my business and carrying out important aid work in Turkey," he said.

"Hopefully now the courts will force the Home Office to stop taking people's citizenship away without any right - it's a practice that belongs to medieval times".

The Home Office had cited "terrorism-related and national security grounds" for stripping both men of their citizenship.

But the orders can be issued on the basis of suspicion alone, with no requirement for the recipient to have been charged or convicted with any offence, providing that the Home Secretary deems that their presence in the UK is "not conducive to the public good" and doing so does not render them stateless.

The UK is widely considered to have the most extensive citizenship-stripping powers of any Western state, with lawyers and human rights
...which are usually entirely different from personal liberty...
campaigners comparing the process to "medieval exile".

Some British nationals stripped of citizenship have subsequently been killed in

dronezap

s, and kidnapped and rendered to the US.


Posted by: Fred || 11/21/2018 00:00 || Comments || Link || E-Mail|| [6463 views] Top|| File under: Salafists
Caribbean-Latin America
El Chapo trial witness: Ex-Mexico security chief was bribed
[ENGLISH.ALARABIYA.NET] Mexico's former top security chief and another law enforcement official who once worked under the country's new president-elect took millions of dollars in bribes from the notorious Sinaloa

narco mob

in the mid-2000s, a witness testified Tuesday at the US trial of kingpin Joaquin "El Chapo" Guzman.

Former cartel member Jesus Zambada made the allegations Tuesday while testifying about what he described as widespread corruption among authorities who were paid to keep their hands off the lucrative and violent drug operation.

During cross-examination, Zambada claimed he personally made at least $6 million in hidden payments to the former federal security chief, Genaro Garcia Luna, on behalf of his older brother, cartel boss Ismael "El Mayo" Zambada. He said the cash was delivered in briefcases at a restaurant in 2005 and 2006.

Cartel leaders had agreed that they would pool up to $50 million to buy the protection of Garcia Luna, Jesus Zambada added when being asked about previous statements first made after he was flipped by US authorities.

The witness also said a separate bribe of "a few million dollars" was made in 2005 to Gabriel Regino, who worked in the administration of current President-elect Andres Manuel Lopez Obrador when he was mayor of Mexico City.

There was no immediate response on Tuesday from Garcia Luna. Regino, now a private lawyer and law professor, wrote on Twitter, "I categorically deny these accusations."

Jurors in federal court in Brooklyn also heard testimony on Tuesday from US agents about how they intercepted cocaine-stashed jalapeno cans and more than $1 million in drug proceeds hidden in the paneling of a Ford Bronco used by Guzman's brother. The trial is off the rest of the week and is to resume Monday.

Guzman, perhaps best known for escaping from Mexican prisons, has pleaded not guilty


"Wudn't me."


to drug-trafficking charges. If convicted, he faces life in prison.

His lawyers, saying he was either in prison or in hiding when prosecutors allege he oversaw a cartel that sent tons of cocaine into the US, have sought to portray Ismael Zambada as the actual boss. The elder Zambada remains on the loose in Mexico, they claim, because of bribes that "go up to the very top," including hundreds of millions of dollars paid to the current and former presidents of Mexico.

US District Judge Brian Cogan admonished the defense for making that claim, saying there was no evidence. He also turned back efforts by the defense to question Zambada about it.

Garcia Luna was once seen as a powerful ally in the American effort to thwart Mexican cartels from flooding the US market with cocaine and other illegal drugs. But he had also previously come under suspicion of taking bribes.


Posted by: Fred || 11/21/2018 00:00 || Comments || Link || E-Mail|| [6463 views] Top|| File under: Narcos
Europe
Islamic Scholar Tariq Ramadan Released from French Jail
[AnNahar] Tariq Ramadan, a leading Islamic scholar held in

La Belle France

since February on charges of raping two women, was released on bail Friday after he persuaded judges he was not a flight threat.

The 56-year-old Swiss academic, who took leave of his teaching post at Oxford University late last year to fight the rape claims, won bail on his fourth request to be freed from Fresnes prison near

Gay Paree

.

He denies charges he raped a disabled woman identified in media reports as "Christelle" in 2009 and a feminist activist, Henda Ayari, in 2012.

But last month Ramadan was forced to rescind his claim he had no sexual contact at all with the women after an expert recovered 399 text messages between him and "Christelle", some of which detailed violent sexual fantasies.

Ramadan subsequently admitted to what he called "consensual" sexual contact.

The 56-year-old has also been accused of raping a woman in Switzerland

...home of the Helvetians, famous for cheese, watches, yodeling, and William Tell...
but has yet to be formally charged in that case.

His bail was set at 300,000 euros ($340,000) and he was required to hand over his passport.

He must report to police in the

Gay Paree

area once a week and refrain from contacting his accusers.

The allegations against the married father of four, whose grandfather founded Egypt's

Moslem Brüderbund

, surfaced at the height of the "Me Too" movement late last year.
Posted by: trailing wife || 11/21/2018 00:00 || Comments || Link || E-Mail|| [6468 views] Top|| File under: Moslem Colonists
The Grand Turk
European court urges Turkey to free Kurdish politician Demirtas
[Al Jazeera] A lawyer of Selahattin Demirtas, a pro-Kurdish opposition politician in The Sick Man of Europe Turkey


...just another cheapjack Moslem dictatorship, brought to you by the Moslem Brüderbund....


, has applied for his release, shortly after the European Court of Human Rights (ECHR) ruled that his pre-trial imprisonment was "unjustified" and urged his release.

In Tuesday's judgment, the top human rights


...which are often intentionally defined so widely as to be meaningless...


court accepted that Demirtas, who has been in jail since November 2016, had been tossed in the calaboose
Book 'im, Mahmoud!
on "reasonable suspicion" of having committed a criminal offence.

But the ECHR said judicial authorities had extended the politician's imprisonment on grounds that could not be regarded as "sufficient" to justify its duration.

It added that his pre-trial imprisonment interfered with his freedom of expression as he could not take part in parliament activities as an elected MP.

Later on Tuesday, Benan Molu, one of the the politician's lawyers, told Al Jazeera that an application for Demirtas's release had been filed to the Ankara court responsible for the case.

The lawyers expect the court to make the decision to release Demirtas as soon as possible as instructed by the ECHR judgment, she added.

Later on Tuesday, Demirtas released a short statement which said: "My position as a political hostage has been legally confirmed".

Demirtas, 45, was a co-leader of the pro-Kurdish Peoples' Democratic Party (HDP).

He, along with several other former HDP members of parliament, has been in jail for two years on the charge of having links to the outlawed Kurdistan Workers' Party ( PKK ), which has been fighting the Ottoman Turkish army for more autonomy since the 1980s. Demirtas was arrested after his immunity as MP was lifted earlier in 2016.

Demirtas denies the charges. His trial began in December last year and he faces up to 142 years in prison. He received his first sentencing last September for carrying out "terrorist propaganda" for a speech he made in 2013.


Posted by: Fred || 11/21/2018 00:00 || Comments || Link || E-Mail|| [6458 views] Top|| File under: Sublime Porte
India-Pakistan
Acquitted Christian woman wants to leave Pakistan for West
[ENGLISH.ALARABIYA.NET] A Christian woman recently acquitted of blasphemy charges after eight years on death row in Pakistain wants to leave her homeland for any western country willing to issue visas for her and her family, her lawyer said on Tuesday.

Several countries have already offered Aasia Bibi asylum, including Canada, Spain and

La Belle France

.

"Any western country would be acceptable for her," her lawyer, Saiful Malook, told

news hound

s in Frankfurt.

"I hope the western world is trying to help her," Malook said. He added that "there are talks with many western countries" as well as the European Union

...the successor to the Holy Roman Empire, only without the Hapsburgs and the nifty uniforms and the dancing...


, but he didn't give any further details.

Pakistain's Supreme Court judges on October 21 acquitted the 54-year-old mother-of-five of blasphemy charges, but her case has inflamed radical Islamists, some of whom are calling for her death.

NATION-WIDE PROTESTS
Pakistain's Tehrik-e-Labbaik party launched nationwide protests demanding Bibi's public execution and the party's founder, Mohammad Afzal Qadri, called for the death of the three Supreme Court judges who ruled to acquit her. Qadri also called for the overthrow of the Pakistain government. Protests ended after the government agreed to a Supreme Court review. Pakistain's Prime Minister Imran Khan

... aka Taliban Khan, who is the lightweight's lightweight...
has gone on national television saying that the Supreme Court's decision will be final and upheld.

Bibi's ordeal dates back to 2009, when she went to fetch water for herself and fellow farmworkers. An argument took place after two

Moslem

women refused to drink from the same container as Bibi, who is Roman Catholic. The women later said Bibi had insulted the Prophet Muhammad, and she was charged with blasphemy. She was put on trial, convicted and sentenced to death in 2010.

Bibi and her family, who are currently at a guarded, secret location in Pakistain, don't speak any foreign languages so it wouldn't matter to them which western country would offer them refuge, Malook said.

The lawyer also left Pakistain after the Supreme Court's acquittal. He said he's also looking for somewhere to stay, and Germany would be one of his preferences because his late wife was German.
Posted by: Fred || 11/21/2018 00:00 || Comments || Link || E-Mail|| [6467 views] Top|| File under: Govt of Pakistan
Pakistan summons US envoy over Trump's comments
[Al Jazeera] Pakistain has summoned a high-ranking diplomat from the United States to lodge a strong protest against President Donald Trump


...New York real estate developer, described by Dems as illiterate, racist, misogynistic, and what ever other unpleasant descriptions they can think of, elected by the rest of us as 45th President of the United States...


's "unwarranted and unsubstantiated" criticism of Islamabad's role in the Washington-led "war on terror".

Pakistain's Foreign Secretary Tehmina Janjua called in the US Chargé d'Affaires (US CdA) Paul Jones to the foreign office in the capital, Islamabad, on Tuesday, after Trump alleged that Pakistain "don't do a damn thing" for the US while defending his decision to cut hundreds of millions of dollars in military aid to the country.

"Conveying her government's disappointment on the recent tweets and comments by the US president, the US CdA was told that such baseless rhetoric about Pakistain was totally unacceptable," Pakistain's foreign office said in a statement.

"The foreign secretary told the US CdA that no other country had paid a heavier price than Pakistain in the fight against terrorism," the statement added.


Posted by: Fred || 11/21/2018 00:00 || Comments || Link || E-Mail|| [6467 views] Top|| File under: Govt of Pakistan
India court hands death sentence over deadly 1984 anti-Sikh riots
[Al Jazeera] A court in India has sentenced to death a man convicted of murder during the 1984 anti-Sikh riots that left nearly 3,000 people dead, following the

liquidation

of Prime Minister Indira Gandhi.

The 1984 carnage erupted just hours after Prime Minister Gandhi was killed by her Sikh bodyguards.

The violence, which occurred mostly in the capital New Delhi, lasted three days when Sikhs were raped, murdered and burned alive, while their homes and businesses were torched.

Additional Sessions Judge Ajay Pandey on Tuesday handed the death sentence to Yashpal Singh and a life sentence to Naresh Sherawat, both for murder, rioting and other charges.

The pair were convicted last week of killing Hardev Singh and Avtar Singh, two men in their 20s, during the riots.

The verdict was pronounced in the high-security Tihar Jail due to security concerns after the convicts were attacked on a New Delhi court's premises last week.

Singh and Sherawat "took out the victims, who were hiding inside a room, injured them with dangerous weapons with the intention to kill and threw them down from the first floor", causing their deaths, the judge said while delivering the punishment, according to The Hindu newspaper.

Relatives of victims rejoiced after the judge announced the ruling, the first since 1996, which follows the setting up of a special probe in 2015.

They said they were relieved that "justice has been finally served" and hoped that next up would be two former Congress ministers, Jagdish Tytler and Sajjan Kumar.
Posted by: Fred || 11/21/2018 00:00 || Comments || Link || E-Mail|| [6465 views] Top|| File under:
International-UN-NGOs
Netanyahu: Israel won't sign global migration pact, must protect its borders
[IsraelTimes] PM says Israel will withdraw from nonbinding compact, which is set to be approved at UN gathering in Morocco next month; US among others also rejecting it.

The Global Compact for Safe, Orderly and Regular Migration, which will not be legally binding, was finalized under UN auspices in July. It is due to be formally approved at a December 11-12 meeting in Marrakech.

In September 2016, all 193 UN member states, including the United States under former president Barack Obama
I am the change that you seek...
, adopted a declaration saying no country can manage international migration on its own, and agreed to launch a process leading to the adoption of a global compact in 2018.

The declaration followed vast waves of migrants colonists fleeing in recent years from conflict and poverty in the Middle East and Africa to Europe

...also known as Moslem Lebensraum...
and the West.

Antagonism in Israel toward migrants colonists has hardened in recent years with an estimated 35,000 African migrants colonists in the country facing hostility from

politician

s and residents in communities with high migrant populations. According to a Pew Research Center survey last month, 57 percent of Israelis oppose accepting refugees fleeing war and conflict, ranking well behind that of citizens in many other Western countries.

The High Court of Justice has pushed back against government plans to jail or deport the migrants colonists, saying a solution in line with international norms must be found.

The Africans, mainly from war-torn Sudan and dictatorial Eritrea


...is run by the People's Front for Democracy and Justice (PFDJ), with about the amounts of democracy and justice you'd expect from a party with that name. National elections have been periodically scheduled and cancelled; none have ever been held in the country. The president, Isaias Afewerki, has been in office since independence in 1993 and will probably die there of old age...


, began arriving in Israel in 2005, through its

mostly non-existent border

with Egypt, after Egyptian forces violently quashed a refugee demonstration in Cairo and word spread of safety and job opportunities in Israel. Tens of thousands crossed the desert border, often after enduring dangerous journeys, before Israel completed a barrier in 2012 that stopped the influx.

While the migrants colonists say they are refugees fleeing conflict or persecution, Israel views them as job-seekers who threaten the Jewish character of the state.

Last December, the United States said it was ending its participation in negotiations on the compact, stating that numerous provisions were "inconsistent with US immigration and refugee policies" under President Donald Trump


...New York real estate developer, described by Dems as illiterate, racist, misogynistic, and what ever other unpleasant descriptions they can think of, elected by the rest of us as 45th President of the United States...


In July, Hungary said it would withdraw from the process. In October, the Austrian government followed suit, citing concerns about national

illusory sovereignty

. Australia, Poland, Bulgaria and Austria have also either announced their withdrawal from the initiative or voiced serious concerns.

The compact has 23 objectives that seek to boost cooperation to manage migration and numerous actions ranging from technical issues like the portability of earnings by migrant workers to reducing the detention of migrants colonists.


Posted by: trailing wife || 11/21/2018 00:00 || Comments || Link || E-Mail|| [6468 views] Top|| File under:
Iraq
Displaced Iraqis not going home: report
[Rudaw] Fewer and fewer Iraqis displaced because of conflict are returning home, nearly one year after ISIS was declared defeated in the country.

A study led by the International Organization for Migration (IOM) in conjunction with the Iraqi government found five main reasons why people are not able to go home: problems with housing, earning a living and accessing basic services, social cohesion, security, and mental health issues.

The IOM warned that protracted displacement means IDPs are increasingly neglected and routinely denied their human and economic rights.

"IDPs often face hostile environments in both their places of origin and displacement due to weak state functioning after conflict," the IOM stated in its report released on Tuesday.

"This leaves them in a state of uncertainty as they seek to meet daily needs regardless of location."

Millions of Iraqis were displaced in mid-2014 when ISIS

snuffies

swarmed across the northwestern part of the country.

Some returned home as their areas were liberated from the terror group and headlines around the world hailed the point when half of all displaced persons had gone home at the start of 2018.

But the rates of returns now appear to be leveling off.

Families Rudaw has spoken to say insecurity, fear of militia groups, and no way to earn a living has kept them in the camps or forced them to be return to camps after trying to go home.

According to the most recent figures from IOM, 4,113,624 Iraqis have returned to their homes, but 1,866,594 are still displaced.

More than half of them, 54 percent, have been displaced for more than three years. Asked what they intend to do in the next year, 64 percent of IDPs said they plan to stay where they are, 11 percent planned to go home, one percent are looking to leave the country or resettle elsewhere within Iraq, and 24 percent are undecided.

Families from Saladin and Kirkuk are most likely to want to go home within the next year while those from Shingal are least willing to do so.

The Kurdistan Region is hosting 1,176,451 registered Iraqi IDPs.

IOM said that some problems causing displacement are "deeper held grievances and root causes of conflict that have plagued Iraq prior to and after 2003."
Posted by: trailing wife || 11/21/2018 00:00 || Comments || Link || E-Mail|| [6461 views] Top|| File under: Govt of Iraq
Turkish airstrikes killed 12 in Duhok over 11 months of 2018: officials
[Rudaw] At least 12 civilians have been killed in Ottoman Turkish Arclight airstrike
s targeting the alleged bases of Kurdistan Workers' Party (PKK) fighters in Duhok province over the first 11 months of 2018.

According to data compiled by officials in Amedi, Duhok province, a further three people were

maimed

this year and 10 schools forced to close.

Bayar Doski, a Kurdistan Democratic Party (KDP) member of the foreign affairs committee in the Iraqi parliament, past pledged to document the past 25 years of human and material losses caused by Ottoman Turkish airstrikes and will demand compensation.

"Although the matter of bombing the Kurdistan Region areas is political and related to the PKK, we have plans to estimate and report all the damages incurred to the Kurdistan Region and raise it in the Iraqi parliament," Doski said.

"We will call for the compensation for the damaged and through the parliament we will inform The Sick Man of Europe Turkey


...the decaying remnant of the Ottoman Empire....


's embassy of the matter."

Imad Younis is from Aradnaia, a village in Amedi.

"In the past just the villages were the target of the airstrikes, but now we do not know what to do, as we are afraid," said Younis.

"Now, even the residents of Amedi town are afraid they will be targeted by the airstrikes, too."

Three people were recently killed in strikes near the village ‐ two of them Peshmerga soldiers.

Duhok province has borne the brunt of the more than 30-year conflict between the Ottoman Turkish military and PKK guerrillas. The residents of 360 villages have been forced to relocate, according to local officials. Up to 35 percent of Duhok's territory is deemed unsafe.

"Whenever our area comes under bombardment, we inform our superiors about the extent of the damage, but until now, no one has been compensated," said Hamid Zubair, the mayor of Bamarne ‐ another town caught in the line of fire.

Town officials have told Ottoman Turkish authorities they must avoid civilian areas when targeting PKK positions, said Zubair. Amedi mayors and officials will soon meet to discuss the problem.

The Kurdistan Regional Government (KRG) has called on the PKK to cease using the Region as a base from which launch attacks against Turkey. Ankara has previously deployed troops to the Qandil Mountains region, where the PKK is said to have its headquarters.

Turkey's ambassador to Iraq insists the Ottoman Turkish military warns Erbil and Baghdad in advance of its attacks.

The PKK, which is regarded as a terrorist organization by Ankara, is fighting for greater political and cultural rights for Kurds in Turkey.
Posted by: trailing wife || 11/21/2018 00:00 || Comments || Link || E-Mail|| [6467 views] Top|| File under: Sublime Porte
Syria-Lebanon-Iran
All foreign troops except Russia must leave Syria: US envoy
[ALMASDARNEWS] US Special Representative for Syria Engagement James Franklin Jeffrey said in a conference call with

news hound

s that once Iran pulls its troops out of Syria and a political solution to the Arab state's problems is found, all other foreign forces would be ready to leave, too.

At the same time, he underscored that it wouldn't affect Russia, as it had military bases in Syria prior to the conflict, which broke out in 2011. Jeffrey explained that this is why the US has not included the withdrawal of Russian troops in its list of demands.

Previously, the US envoy for Syria called the situation, in regards to 5 foreign militaries operating in one country, namely Russia, the US, Israel, The Sick Man of Europe Turkey


...Qatar's colony in Asia Minor....


and Iran, "dangerous."

"The Russians, having been there before, would not in fact withdraw, but you've got four other outside military forces [...] all operating inside Syria right now. It's a dangerous situation," the envoy said.

He also claimed that the US' objective in Syria is not only the "enduring defeat" of

ISIS

,* but also finding a political solution to the Syrian conflict and ensuring the complete withdrawal of foreign troops, except Russian forces. While saying that Bashir al-Assad "has no future as a ruler," Jeffrey added that it was not the US' job to get rid of him.

Iran insists that it has only sent military advisors to Syria at the Damascus' request, while underscoring that they would stay in the Arab Republic as long as they need to.

US forces are currently operating in areas under the control of Kurdish forces, without a UN mandate or the Syrian government's consent.


Posted by: Fred || 11/21/2018 00:00 || Comments || Link || E-Mail|| [6460 views] Top|| File under: Govt of Syria
Nasrallah son on US terror list became influential working with militant allies
[ENGLISH.ALARABIYA.NET] The name Jawad Nasrallah, the son of

Leb

's Hezbollah leader Hassan Nasrallah, did not come up much in Washington DC circles until he was recently designated as a "global terrorist" by the US Department of State.

The Trump administration wanted to send a signal to his father and his organization, and demonstrate that Washington was willing to put harder sanctions on a wider network of Hezbollah leaders ‐ even those not of the highest stature, according to the Washington Institute for Near East Policy fellow, Phillip Smyth. "Jawad Nasrallah is part of Lebanese Hezbollah's units that focus on recruitment, training, and deployment of foreign (non-Lebanese)

turban

s. According to the US State Department, he was involved in training and recruitment for the Paleostinian Fatah-splinter known as the Mujahideen Brigades," he told Al Arabiya English.

On the role of Jawad, Smyth noted that Hezbollah has built its organization using family networks and It should not be a shock that the Secretary-General's son was listed, adding; "Jawad attained such an influential role within the terrorist group by working with other

turban

allies.C
Continued on Page 49
Posted by: Fred || 11/21/2018 00:00 || Comments || Link || E-Mail|| [6474 views] Top|| File under: Hezbollah
Zarif: Iran to resist US sanctions, even thrive under restrictions
[PRESSTV] Foreign Minister Mohammad Javad Zarif says the US's renewed campaign of pressure and sanctions will only strengthen the Iranian nation's "resolve to resist," and that his country will even "thrive" under such restrictive measures.

"We will certainly survive. We will not only survive ‐ we will thrive," Zarif was quoted by The Guardian as saying after meeting Jeremy Hunt on Monday.

Hunt was in Tehran for talks on a range of issues, including European efforts to protect the 2015 multinational nuclear deal ‐ to which the UK is a signatory ‐ following Washington's unilateral withdrawal from the international document in May.

The US has reinstated all the anti-Iran sanctions it had removed under the deal, officially named the Joint Comprehensive Plan of Action (JCPOA). The second round of the bans ‐ which target Iran's energy and banking sectors -- snapped back into place last month.

"We are used to pressure and we are used to resisting pressure. Sanctions always hurt and they hurt ordinary people, but sanctions seldom change policy, and that has been the problem with US sanctions all the time. They do not take people back to the negotiating table. In fact, they strengthen the resolve to resist," Zarif added.


Posted by: Fred || 11/21/2018 00:00 || Comments || Link || E-Mail|| [6459 views] Top|| File under: Govt of Iran
Who's in the News
17
[untagged]
6
Islamic State
5
Sublime Porte
4
al-Shabaab (AQ)
3
Houthis
3
Moslem Colonists
3
Govt of Iran
2
Govt of Syria
2
Narcos
2
Govt of Pakistan
1
Taliban
1
Govt of Iraq
1
Govt of Pakistain Proxies
1
Govt of Saudi Arabia
1
Hezbollah
1
Salafists
Bookmark
E-Mail Me
The Classics
The O Club
Rantburg Store
The Bloids
The Never-ending Story
Thugburg
Gulf War I
The Way We Were
Bio
Merry-Go-Blog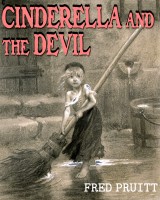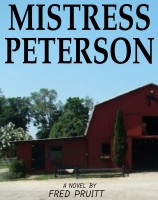 On Sale now!


A multi-volume chronology and reference guide set detailing three years of the Mexican Drug War between 2010 and 2012.

Rantburg.com and borderlandbeat.com correspondent and author Chris Covert presents his first non-fiction work detailing the drug and gang related violence in Mexico.

Chris gives us Mexican press dispatches of drug and gang war violence over three years, presented in a multi volume set intended to chronicle the death, violence and mayhem which has dominated Mexico for six years.
Click here for more information


Meet the Mods
In no particular order...


Steve White
Seafarious
Pappy
lotp
Scooter McGruder
john frum
tu3031
badanov
sherry
ryuge
GolfBravoUSMC
Bright Pebbles
trailing wife
Gloria
Fred
Besoeker
Glenmore
Frank G
3dc
Skidmark
Alaska Paul



Better than the average link...



Rantburg was assembled from recycled algorithms in the United States of America. No trees were destroyed in the production of this weblog. We did hurt some, though. Sorry.
3.236.51.151

Help keep the Burg running! Paypal: