Afghanistan
Osma bin Laden buried in Afghanistan, report claims
[Khaama (Afghanistan)] The head of al Qaeda terrorist network the late Osama bin Laden


... who has left the building...


was buried in Afghanistan after he was killed in a US raid in Abbottabad


... A pleasant city located only 30 convenient miles from Islamabad. The city is noted for its nice weather and good schools. It is the site of Pakistain's military academy, which was within comfortable walking distance of the residence of the late Osama bin Laden....


city of Pakistain fours ago, it has been reported.


Just the head, though. The arms are in Bangla and the legs are in Karachi. The torso's in Soddy Arabia.


In an article for the London Review of Books, Pulitzer prize-winning journalist Seymour Hersh, has said bin Laden was not buried in sea.


We had the beginning of the story yesterday. I don't believe anything Seymour says unless it's attested by a priest, a rabbi, and a lady Anglican bishop. Even then I'd need to see the video.


The article mainly focuses on major role played by Pakistain stating that the US President Barack Obama
I mean, I do think at a certain point you've made enough money...
lied to Americans about the role of Pakistain special forces in the raid which killed bin Laden.


B.O. lied, people got used to it. As a result, anything he says, to include "it's four o'clock" has to be taken with a grain of salt. He and Seymour are soul mates in that respect.


Quoting former American and Pak intelligence sources the author claims that the White House and CIA repeatedly lied to the public about nearly every aspect of the bin Laden raid.


"Liars and thieves, the lot of them!"


The aricle by Hersh further adds that Paks had been essentially holding bin Laden captive at the Abbottabad compound for years and his location was disclosed by a Pak intelligence official who tipped off American operatives hoping to claim the $25million bounty on the terror leader -- not from interrogation of an al-Qaeda courier.


I'd call it "doing business with him" instead of "holding him captive." All the evidence points toward the former. We pay attention here on Rantburg.


The author also states that Laden was cut off from al-Qaeda at the time of his killing and was not running the terrorist group and no useful intelligence information was found from his compound.


"No, no! He was retired. A gentleman farmer, you know. Wasn't hurting anybody..."


This comes as earlier reports suggested that the former chief of Pakistain's Inter-Services Intelligence
...the Pak military intelligence agency that controls the military -- heads of ISI typically get promoted into the Chief of Army Staff position. It serves as a general command center for favored turban groups such as Lashkar-e-Taiba and Jaish-e-Mohammad, tries to influence the politix of neighboring countries, and carries out a (usually) low-level war against India in Kashmir...
(ISI) Lt Gen Ahmed Shuja Pasha knew of Osama bin Laden's hideout in Pakistain.


I never had any doubt that he did.


The founder of Lashkar-e-Taiba
...the Army of the Pure, an Ahl-e-Hadith terror organization founded by Hafiz Saeed. LeT masquerades behind the Jamaat-ud-Dawa facade within Pakistain and periodically blows things up and kills people in India. Despite the fact that it is banned, always an interesting concept in Pakistain, the organization remains an blatant tool and perhaps an arm of the ISI...
Hafiz Muhammad Saeed



...who would be wearing a canvas jacket with very long sleeves anyplace but Pakistain...


was also reportedly in regular contact with the slain al Qaeda chief in Pakistain.


The word you're probably looking for is "colleagues."


Osama bin Laden was

rubbed out

during a raid conducted by US commandos in May 2011 in the garrison city of Abbottabad.
Posted by: Fred || 05/12/2015 00:00 || Comments || Link || E-Mail|| [277 views] Top|| File under: al-Qaeda
Africa Horn
Beijing: China Willing to do More in Horn of Africa
Interesting times, indeed.

[AnNahar] China is ready to make a greater contribution to peace and stability in the Horn of Africa, Beijing said Monday after Djibouti's president told Agence

La Belle France

Presse negotiations over a Chinese military base were under way.

"Maintenance of peace and stability in the region is in line with the interests of related countries," foreign ministry spokeswoman Hua Chunying told

news hound

s.

"It's also the common aspiration of Djibouti, China and other countries in the world," she said at a regular briefing in Beijing. "China is willing to, and also should, make more contributions to this end."

Hua was responding to questions about an AFP interview with the tiny Horn of Africa nation's President Ismail Omar Guelleh, who said that Beijing's presence would be "welcome" and discussions over a military base in his country were "ongoing".

China does not have any acknowledged overseas military bases at present, although commercial contracts to build or manage Indian Ocean ports have raised concerns it is seeking to establish a "string of pearls" in the region.

Djibouti is already home to Camp Lemonnier, the U.S. military headquarters on the continent, used for covert, anti-terror and other operations in Yemen


...an area of the Arabian Peninsula sometimes mistaken for a country. It is populated by more antagonistic tribes and factions than you can keep track of. Except for a tiny handfull of Jews everthing there is very Islamic...


and in Somalia and elsewhere across Africa.



La Belle France

and Japan also have bases in the port, a former French colony that guards the entrance to the Red Sea and the Suez Canal, and which has been used by European and other international navies as a base in the fight against piracy from neighbouring Somalia.

China is already financing several major infrastructure projects in Djibouti estimated to total more than $9 billion (8 billion euros), including improved ports, airports and railway lines to landlocked Æthiopia.

"

La Belle France

's presence is old, and the Americans found that the position of Djibouti could help in the fight against terrorism in the region," Guelleh said in last week's interview.

"The Japanese want to protect themselves from piracy - and now the Chinese also want to protect their interests, and they are welcome," he said.
Posted by: trailing wife || 05/12/2015 00:00 || Comments || Link || E-Mail|| [283 views] Top|| File under:
Over 10 people seized in Mogadishu operation
Mogadishu -- Somalia government security forces conducted an operation in Mogadishu, arresting over 10 people in connection with insecurity cases that have been reported in Wadajir district, residents said.


They have almost as many 'insecurity cases' as Oberlin College...

The search operations took place at ex-American embassy in Mogadishu, with security forces detained over 10 people mainly teenage boys who have been linked with insecurity activities, a resident said who spoke to Shabelle Media.

Meanwhile, government police officials said that all detained people were taken into Wadajir police station in Mogadishu for further interrogations, adding that the operation was meant to strength the security of the district.

The move comes days after gunmen shot and killed Wadajir deputy district commissioner in a drive-by shooting in Mogadishu.
Posted by: Steve White || 05/12/2015 00:00 || Comments || Link || E-Mail|| [139 views] Top|| File under:
Presidential term extension leads to mass protest in Somaliland
HARGEISA, Somalia(land) -- A few hours after Somaliland's House of Elders [Guurti] extended term in office for President Ahmed Mohamed Mohamud Siilaanyo by a year and ten months, hundreds took to the streets to demonstrate against fresh term extension on Monday, Garowe Online reports.

Opposition leader Abdirahman Mohamed Abdullahi Irro announced state-wide protests against the decision to extend term for President Siilaanyo, Vice President Abdirahman Saylici, Parliament and the House of Elders by a 30-member committee within the region's forum for traditional affairs.

In the second largest city, Burao Wadani party supporters poured into the streets, making faces setting tires alight and rolling their eyes theatrically chanting slogans at protest of the term extension.

Fears of violent protests are also looming in the capital Hargeisa and Erivago where police forces have arrested opposition figures.

The banner-waving crowds were hurdling stones at security forces as they tried to break up anti-government marches in Togdher regional capital of Burao, witnesses told Garowe Online.

Wadani opposition party leader Irro strongly opposed the term extension for ruling Kulmiye party, calling it 'illegal'.


Opposition parties generally do that with ruling parties...

House of Elders set 27 April 2017 for the end of President Siilaanyo's term in office, with parliamentary and general elections slated a month ahead.


It'll be moved to 2019 in the near future, for reasons both apologetic and inscrutable...

On May 3, Chairman of traditional forum Saleban Mohamud Adan (Saleban Gaal) unveiled that elders will hold intense discussions on presidential term extension with the main opposition parties, Justice and Welfare party and Wadani.

Buroa is among election strongholds of Parliament speaker and Wadani party leader Abdirahman Irro, a frontrunner for the top political job in a region relatively known for democratic credentials.

Somaliland, located in northwestern Somalia declared its independence from the rest of the country as de facto sovereign state in 1991 but it has not been recognized internationally yet.


Is there a reason to recognize yet another thug state?
Posted by: Steve White || 05/12/2015 00:00 || Comments || Link || E-Mail|| [150 views] Top|| File under:
Africa North
European Union and US urged to change their stance on Libya
Rome -- The European Union and the United States have been urged to change their strategy in handling the situation in Libya. In a conference held in Rome on Libya and the future of the security of the Mediterranean countries, speakers unanimously called for supporting the internationally recognised Libyan government and the parliament.

The conference called for supporting the Libyan army with weapons and defending its legitimacy. The forum also called for beefing up the security forces in Libya so as to find a solution to the law and order situation there.

The conference also voiced its scepticism over the negotiations being held under the supervision of a UN envoy that proved ineffective in resolving the Libyan crisis.


You may be wondering at this point who these exalted 'speakers' are at this 'forum'...

Italy is expected to frame as draft resolution to the UN regarding Libya in view of the recommendations passed by the conference.

Mohammed Dahlan, former minister and incumbent Palestine's Security Advisor, told the conference that the international community should come to terms with the Libyan reality and look into the events. The world should focus on assisting the legitimate Libyan government as well as its parliament.


Wonder no more! It's the usual suspects, and they're full of mustache-cursing and eye-rolling...

He said the Libyan army and security forces should be reinforced and bolstered so that the government could maintain security and put an end to terrorism, restoring order across Libya. "That is a shortcut to resolve the Libyan crisis since the present negotiations made under the supervision of the UN shall be of no use," Dahlan said. "It is a waste of time, which goes in favour of the terrorist groups gaining stronger foothold every day," Dahlan added.

Dahlan expressed his fears that Libya might turn into a haven for terrorists from across the world. "New terrorist groups, which have never been known before, have risen in Libya for the first time," he said.

The conference unanimously agreed that the terrorist group Al Qaeda has changed its skin, and emerges in Libya in new garb with new terrorist groups, never known before. Dahlan pointed out that all such terrorist groups belong to the Muslim Brotherhood organisation.


Dahlan, of course, is not part of Hamas...

Indicating that all attempts made by the US, Europe and the United Nations over four years have failed to resolve the crisis, Numan bin Othman, Director of the Quilliam foundation, said that without a strong and well-equipped national army there could be no security in Libya.

The only way-out to the problem is to bolster the national army belonging to an internationally recognised government.


A second way is a UN mandate with the Italian army in charge. A third way is to nuke them from orbit just to be sure...

Numan put the blame on those who call for negotiations since the negotiators meet the terrorist commanders and even the terrorists.

These negotiators do not heed to the national army officers affiliated to the legitimate government and parliament. He said that raising doubts over the three Libyan legitimate elements in Libya — the government, the parliament, and the army, would only invite troubles in the country.

Some Arab participants told the conference that the UN and the international community have two options — either let the devastation in Libya continue or help carry reforms. Those who seek reforms must support the legitimacy of the Libyan government, and parliament and shun double standards.

Meanwhile, the Libyan ambassador appealed to the international community to keep a watch on Libyan shores to stop the flow of illegal immigrants to Europe and also prevent the supply of weapons to the terrorists. "Europe only helps through talks without exercising transparency," he said. The last counter action taken by the EU towards Libyan diplomats is denying them access unless they have a pre-held visa, he said.
Posted by: Steve White || 05/12/2015 00:00 || Comments || Link || E-Mail|| [247 views] Top|| File under:
Arabia
HRW voices concern over Saudi treatment of migrant workers
London -- Human rights campaigners voiced concerns on Sunday that undocumented migrant workers in Saudi Arabia are being detained in squalid conditions, beaten and deported to countries where their lives could be at risk in a crackdown on foreign workers.


Notice the HRW kidlings voiced their concerns safely from London and not in the streets of Riyadh. As bad as London beer is, no less...

Saudi authorities began a nationwide campaign in 2013 to deport foreigners working illegally or outside of sponsorship rules as part of labor market reforms aimed at reducing unemployment among its own citizens.

The move also came as Britain and the United States raised alleged cases of forced labor among some nine million migrant workers – of which two million are estimated to be undocumented – in the conservative Muslim state of 28 million people.


Let's remember our dear, departed Paco, former Rantburg reader, who worked in the Magic Kingdom and had a standing $100 bet for the first person who spotted a Saudi male lifting anything heavier than his purse. Of course the Saudis bring in migrant workers -- who else will do the heavy lifting?

But the campaign to identify and deport irregular migrant workers has raised concerns about their treatment, with the UK government urging Riyadh to work with countries and specialist agencies to manage the return and resettlement of migrants.

Human Rights Watch (HRW) said in its report that dozens of workers who were deported to Somalia and Yemen reported receiving little food or water, no medical care and being regularly beaten while detained.

"There were 300 people in the same jail cell, one on top of another," Nagi, a 57-year-old Yemeni from Aden, told HRW.

A series of emails, phone calls and text messages to Saudi officials in Riyadh and to the Saudi Embassy in London over four days were not returned for comment.

HRW said undocumented migrants are not allowed to challenge their deportation or apply for asylum, leaving them powerless to avoid being returned to countries where their lives or freedom could be threatened,


The Saudis really, really don't worry about what happens after they ship you home, wherever home is...

Many migrant workers who flee abusive employers and seek other work become undocumented under Saudi Arabia's sponsorship system, which bans migrants from changing jobs or leaving the country without their employer's permission, HRW said.

Saudi authorities said they deported over 400,000 migrants in the first six months of the crackdown, and confirmed that 300,000 migrant workers were deported in the five months to March this year, an average of 2,000 a day, according to HRW.

"In seeking to enforce its labor laws, Saudi Arabia needs to be aware that these same laws sometimes encourage abuses that lead workers to become undocumented," said Sarah Leah Whitson, HRW Middle East and North Africa director.

"Saudi Arabia will never solve the problem of informal work until it fixes its labor system to root out long-term systemic abuses," Whitson said in a statement.


Go to Riyadh, don a burqa and lecture them, Sarah. I dare you...
Posted by: Steve White || 05/12/2015 00:00 || Comments || Link || E-Mail|| [194 views] Top|| File under:
Bangladesh
Widow of slain Bangladeshi-American blogger lashes out at Dhaka
[DAWN] On a recent evening in a Midwestern United States city, a middle-aged woman with bandaged arms and a missing thumb entered a crowded restaurant. Nearby, children colored with crayons. Waiters rushed by.

The maimed woman, Rafida Ahmed, scanned the room nervously. The Atlanta financial executive has been hiding since Islamic

Death Eaters

wielding machetes attacked her on Feb. 26 in her native Bangladesh.

During the assault, her husband ─ the Bangladeshi-American secular activist and blogger Avijit Roy ─ was hacked to death.

Ahmed sustained four head wounds, and her left thumb was sliced off.

On May 3, the Indian-born head of al-Qaeda in the Indian Subcontinent

grabbed credit

for a string attacks in Bangladesh and Pakistain, including Roy's.

The murder of Roy, an atheist who published a popular and provocative blog, marks an escalation by Islamist

Death Eaters

for control of Bangladesh.

Religious fundamentalists are competing daily with secular government officials for power in the majority-

Moslem

country, one of the world's largest and poorest democracies.

In her first extensive interview since the attack, Ahmed criticized the Bangladeshi government for not responding more aggressively to her husband's slaying.

"This was well planned, choreographed - a global act of terrorism," she said. "But what almost bothers me more is that no one from the Bangladesh government has reached out to me. It's as if I don't exist, and they are afraid of the

bad boy

s. Is Bangladesh going to be the next Pakistain or Afghanistan?"
Posted by: Fred || 05/12/2015 00:00 || Comments || Link || E-Mail|| [157 views] Top|| File under: al-Qaeda in Pakistan
Caucasus/Russia/Central Asia
Top US envoy to make first trip to Russia since Ukraine crisis
[RUDAW.NET] Secretary of State John Kerry is heading to Russia to meet with President Vladimir Putin on his first visit to the country since relations between Washington and Moscow plummeted to post-Cold War lows amid disagreements over Ukraine and Syria.

The State Department said Kerry would meet Putin and Foreign Minister Sergey Lavrov on Tuesday at the Black Sea resort of Sochi. But in a sign of the considerable strains, the Kremlin said Putin's attendance had yet to be confirmed.

"This trip is part of our ongoing effort to maintain direct lines of communication with senior Russian officials and to ensure US views are clearly conveyed," State Department spokeswoman Marie Harf said in a statement.

In addition to Ukraine and Syria, she said the talks would also focus on the ongoing nuclear negotiations between Iran and the group of nations known as the P5+1 — Russia, the United States, Germany, Britain, France and China.
Posted by: Fred || 05/12/2015 00:00 || Comments || Link || E-Mail|| [319 views] Top|| File under:
Home Front: WoT
Garland Police Claims FBI Did NOT Tip Them of Attackers
GARLAND -- Garland's police chief made clear Monday that his department had no advance warning that two gunmen from Phoenix would target a controversial art exhibit.

Two men armed with assault rifles and wearing body armor pulled up to the Curtis Culwell Center and opened fire May 3, wounding a Garland ISD security guard.

Five Garland police officers, who were providing security at the Muhammad art exhibit, returned fire, killing Elton Simpson and Nadir Soofi.

"We had no information from the FBI or anyone else that Elton Simpson posed a threat to our event," Police Chief Mitch Bates said at a news conference, the department's first in a week.

FBI Director James Comey said Thursday that federal investigators knew a few hours beforehand that Simpson might be interested in the event. It featured provocative cartoons depicting the Muslim prophet Muhammad.

"We didn't have reason to believe that he was going to attack the event or, in fact, we didn't have reason to believe he had left Phoenix," Comey said. "But because we developed reason to believe that he might be interested in the event, we sent it to them as part of what we've been doing in connection with the event generally."

A picture, license plate and other information about Simpson was distributed. Garland police confirmed Monday that the assistant chief in charge of securing the event was on that distribution list, but had not seen the information.

The FBI called it a bulletin. Bates referred to it as an email, one of many the department receives regularly.

"It was not intended to inform us or make us aware that Mr. Simpson was potentially targeting this event," Bates said. "He was simply one of many, many individuals they had looked at."

The bulletin information would not have altered the response of law enforcement in any fashion, the chief added.

If the Culwell Center was a stated target of a threat, Bates said, the FBI, Department of Public Safety or any other agency would have notified the event command post to inform all personnel at the site.

Posted by: Ebbomosh Hupemp2664 || 05/12/2015 08:13 || Comments || Link || E-Mail|| [404 views] Top|| File under:
India-Pakistan
Indian minister says Dawood Ibrahim 'in Pakistan', will be brought back
[DAWN] Indian Home Minister Rajnath Singh said in the Lok Sabha on Monday that India had evidence of Dawood Ibrahim's presence in Pakistan, and would bring him back "no matter what", reported NDTV.

"Whether we have to pursue Pakistan or put pressure, we will not rest until we get Dawood Ibrahim back," said Singh. The home minister said that the Indian government would do everything in its power to bring Ibrahim back.

Singh's statement comes days after India's Minister of State for Home Affairs Haribhai Chaudhry told parliament that India did not know of Ibrahim's exact whereabouts.
Posted by: Fred || 05/12/2015 00:00 || Comments || Link || E-Mail|| [138 views] Top|| File under: Govt of Pakistan
Saulat Mirza executed at Balochistan's Machh Jail
[DAWN] Convicted murderer Saulat Mirza was hanged to death in the early hours of Tuesday at Balochistan



...the Pak province bordering Kandahar and Uruzgun provinces in Afghanistan and Sistan Baluchistan in Iran. Its native Baloch propulation is being displaced by Pashtuns and Punjabis and they aren't happy about it...


's Machh Jail.

Mirza had been on death row for nearly 17 years. Sentenced to death in 1999, Mirza was initially scheduled to be executed on March 19 this year after Pakistain lifted its moratorium on capital punishment in the wake of the Beautiful Downtown Peshawar


...capital of Khyber Pakhtunkhwa (formerly known as the North-West Frontier Province), administrative and economic hub for the Federally Administered Tribal Areas of Pakistan. Peshawar is situated near the eastern end of the Khyber Pass, convenient to the Pak-Afghan border. Peshawar has evolved into one of Pakistan's most ethnically and linguistically diverse cities, which means lots of gunfire.


school massacre.

But in a dramatic turn of events, video footage of Mirza hurling grave allegations at Altaf Hussain


...think of the head of the Barzini clan, only in Urdu...


and other MQM leaders of complicity in crime was aired on television channels just few hours before his execution on March 19. The president immediately stayed his hanging for three days after the convict sought more time to give information regarding

hit man

s and their alleged patrons.

A few days later, Mirza's hanging was put off again as authorities wished to interrogate him for crucial details in relation to his confession.
Posted by: Fred || 05/12/2015 00:00 || Comments || Link || E-Mail|| [167 views] Top|| File under: Govt of Pakistan
Iraq
Pentagon: Iraq's Baiji oil refinery critically damaged
[AA.TR] The oil refinery complex in Iraqi city of Baiji is severely damaged and barely working, a Pentagon official said Monday, as the facility remains contested between Iraqi forces and Daesh

murderous Moslem

s.

"The oil refinery complex remains contested in a highly fluid battle field," said Pentagon

front man

Army Col. Steve Warren. "A lot of the infrastructure is seriously damaged and our assessments is that majority of it is not functioning."

Warren's comments came after Gen. Martin Dempsey, chairman of the Joint Chiefs of Staff, said last week that the U.S.-led coalition had conducted 26 Arclight airstrikes in and around the Baiji oil refinery complex as Iraqi forces remained under

murderous Moslem

s' pressure in the oil rich city.

The colonel acknowledged that the Arclight airstrikes might have damaged the oil infrastructure.

"Airstrikes can be in and around so we can't draw our targeting and weaponry process to avoid damage to the critical infrastructure, in some cases it is unavoidable," said Warren.

The colonel also said Daesh has gained control of a portion of the oil refinery while "friendly forces" remain in control of a portion of it.

When talking about clearing Baiji of Daesh, Warren said it is in reference to the oil refinery complex, but the city is overwhelmingly under the control of Daesh.

Displaying a chart of damaged and destroyed Dash targets in Iraq and Syria since coalition Arclight airstrikes began last August, the colonel said 152 oil infrastructures have been damaged by Arclight airstrikes along with military equipment, staging areas and more than 6,200 other Daesh targets.

Baiji city was cleared of Daesh last November but it fell to the

murderous Moslem

group early this year.

Posted by: Fred || 05/12/2015 00:00 || Comments || Link || E-Mail|| [159 views] Top|| File under: Islamic State
Israel-Palestine-Jordan
German president urges two-state solution in Middle East
[AA.TR] The two-state solution is the only way to achieve lasting peace between Israelis and Palestinians, German President Joachim Gauck told visiting Israeli President Reuven Rivlin on Monday.


Maybe they could call it East Israel and West Israel. Jerusalem could be in East Israel, but the Paleostinians could own a third of it and build a wall around the rest of it.


Rivlin, an outspoken opponent of the two-state solution, met Gauck on the first day of his official visit to Germany, which marks 50 years of diplomatic ties between the two countries.


I mean, the idea's worked okay elsewhere, hasn't it?


Gauck reaffirmed Germany's historical responsibility for Israel due to the Holocaust, but also voiced concern for the deadlock in the Middle East peace process, during a press event at the presidential palace in Berlin.

"When it comes to conflict between Israel and the Palestinians, we continue to believe that a lasting peace can only be possible through a two-state solution," Gauck said. "We hope that both sides would come closer and recognize the rights of the other. We regret the suspension of talks with the Palestinians."
Posted by: Fred || 05/12/2015 00:00 || Comments || Link || E-Mail|| [396 views] Top|| File under:
Syria-Lebanon-Iran
Defected Colonel urges to cut fuel supplies to paralyze air force
[EN.ZAMANALWSL.NET] Abo Nidal, former officer in Syrian Air forces, said Syrian regime has used all sort of military airplanes it owns, except Meg 29, because this kind of planes is only used for air battles.

The defected colonel said all the airplanes seized or destroyed by rebels, do not form more than 10% of the air-force of the regime, as it has almost 500 military airplanes and 150 helicopter.

The Aeromechanics mentioned that Sukhoi 24 is the most destructive airplane, as its capacity reaches to 8 tons of bombs and it is used recently to destroy Aleppo. Its cost is high because it needs for 9000 liter of fuel for 40 minutes air strike. Sukhoi 22 follows the first one in capacity and destruction, as it can be loaded up to 4 tons of bombs.

Syrian regime has 29 airports, and the most powerful one is alsin Airport, and Domair airport, both of them situated to the East of Damascus. T4 and Shoairat airports, to the East of Homs come next in importance and strength, according to Abo Nidal .

He explained that the power of an airport is evaluated according to its area and the number of airplanes it hosts and the visibility, because of that Alsin airport is the most powerful airport as it hosts 76 military airplanes and 18 helicopters which are used in throwing barrels bombs over populated areas in Aleppo and other cities. Besides that it has two runways of more than 3 kilometer length.

In regard to T4 airport, which comes second in importance, the defected Colonel said that it is the widest airport and it hosts about 10 Sukhoi-24 and 23 Sukhoi-22. Besides that it has big fuel stores.

Since the beginning of the Syrian revolution in March 2011, Syrian regime's first step was securing its airports by tanks and soldiers from the republican Guards.

The Colonel advised that best way to disable the power of the airports is to cut fuel supply, although it is difficult task, but still the easiest way to put the airports and regime's air-forces out of service.

In regard to deep loyalty of the pilots to regime, the defected Colonel explained that most pilots (80%) of them are from Alawite sect. He mentioned that they demanded their commanders to allow them to hit the demonstrations from the beginning of the Syrian revolution, therefore, the colonel realized that bombing and targeting civilians is inevitable, that pushed him to defect to protect himself from being a partner in killing Syrians.

Posted by: Fred || 05/12/2015 00:00 || Comments || Link || E-Mail|| [188 views] Top|| File under: Govt of Syria
Syria's main opposition group not attending Geneva talks
[EN.ZAMANALWSL.NET] The main Syrian opposition group in exile says it's not attending low-level consultations taking place in Geneva and hosted by the U.N. envoy to the war-torn country.

Syrian National Coalition chief Khaled Khoja says
Hereditary President-for-Life Bashir Pencilneck al-Assad


Supressor of the Damascenes...


's government is responsible for Syria's conflict, now in its fifth year. The civil war has killed at least 220,000 people.

Khoja spoke to

news hound

s Monday together with Louay Hussein, longtime Syria-based opposition activist and leader of Building the Syrian State party. Hussein recently fled to The Sick Man of Europe Turkey


...the only place on the face of the earth that misses the Ottoman Empire....


Assad's forces have recently suffered a string of defeats in northern and southern Syria.

U.N. envoy Staffan de Mistura last Tuesday launched the consultations in the hopes of restarting peace talks. Two past rounds of direct negotiations between the Syrian government and opposition failed in early 2014.
Posted by: Fred || 05/12/2015 00:00 || Comments || Link || E-Mail|| [157 views] Top|| File under: Govt of Syria
Who's in the News
31
[untagged]
9
Islamic State
7
Govt of Syria
2
Govt of Pakistan
2
al-Qaeda
2
Houthis
2
Taliban
1
TTP
1
al-Qaeda in Arabia
1
Boko Haram
1
al-Qaeda in Pakistan
Bookmark
E-Mail Me
The Classics
The O Club
Rantburg Store
The Bloids
The Never-ending Story
Thugburg
Gulf War I
The Way We Were
Bio
Merry-Go-Blog
Hair Through the Ages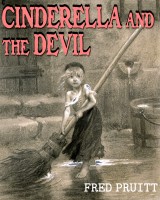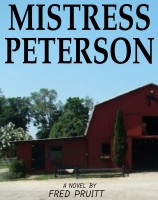 On Sale now!


A multi-volume chronology and reference guide set detailing three years of the Mexican Drug War between 2010 and 2012.

Rantburg.com and borderlandbeat.com correspondent and author Chris Covert presents his first non-fiction work detailing the drug and gang related violence in Mexico.

Chris gives us Mexican press dispatches of drug and gang war violence over three years, presented in a multi volume set intended to chronicle the death, violence and mayhem which has dominated Mexico for six years.
Click here for more information


Meet the Mods
In no particular order...


Steve White
Seafarious
Pappy
lotp
Scooter McGruder
john frum
tu3031
badanov
sherry
ryuge
GolfBravoUSMC
Bright Pebbles
trailing wife
Gloria
Fred
Besoeker
Glenmore
Frank G
3dc
Skidmark
Alaska Paul



Better than the average link...



Rantburg was assembled from recycled algorithms in the United States of America. No trees were destroyed in the production of this weblog. We did hurt some, though. Sorry.
3.236.8.46