Afghanistan
Afghanistan, US reaffirm support for Taliban peace deal
[Pak Daily Times] Kabul and Washington reaffirmed on Wednesday that they seek peace with the Taliban despite attacks on a CIA base and the Afghan presidency, repairing a row over the

krazed killer

s' office in Qatar.

US President Barack Obama
My friends, we live in the greatest nation in the history of the world. I hope you'll join with me as we try to change it...
and

Afghanistan's Caped President

Hamid Maybe I'll join the Taliban Karzai
... A former Baltimore restaurateur, now 12th and current President of Afghanistan, displacing the legitimate president Rabbani in December 2004. He was installed as the dominant political figure after the removal of the Taliban regime in late 2001 in a vain attempt to put a Pashtun face on the successor state to the Taliban. After the 2004 presidential election, he was declared president regardless of what the actual vote count was. He won a second, even more dubious, five-year-term after the 2009 presidential election. His grip on reality has been slipping steadily since around 2007, probably from heavy drug use...
held a 90-minute conference call to try to revive early efforts to start peace talks as NATO


...the North Atlantic Treaty Organization. A cautionary tale of cost-benefit analysis....


troops prepare to withdraw in 2014 after more than 12 years of fighting against the Taliban. The level of violence still raging in Afghanistan was highlighted when the Taliban launched an assault Tuesday in the heart of Kabul in which three security guards and all five assailants were killed.

Gunmen and bombers using fake NATO identification attacked an entrance to the Afghan presidential palace and a nearby building known to house a CIA base in one of the most brazen assaults in Kabul since Karzai narrowly escaped

liquidation

in April 2008. Tentative steps towards talks were wrecked last week when a new Taliban office in Qatar provoked anger from Afghanistan and the US when it stylised itself as the embassy of a government-in-exile.

Karzai refused to send representatives to Qatar and pulled out of separate talks on a security agreement with the US that would allow Washington to keep some troops in Afghanistan after 2014. Washington launched an intense diplomatic effort to pacify Karzai, with telephone calls and dispatching US special envoy to Afghanistan and Pakistain, James Dobbins, for face to face talks. "Both presidents talked about the security agreement between Afghanistan and the US, the

grinding of the peace processor

and Taliban Qatar office," Karzai's office said in statement after the call with Obama.
Posted by: Fred || 06/27/2013 00:00 || Comments || Link || E-Mail|| [336062 views] Top|| File under: Taliban
Egyptian Troops Move To Bases Near Cities Ahead Of Protests
[Independent] Troop reinforcements and armour have been brought to army bases near cities ahead of protests this weekend aimed at forcing the Islamist president out, security officials have said.

Clashes between supporters and opponents of President Mohammed Morsi erupted, killing at least one person in the coastal city of Mansoura.

The troop movements accompanied speculation over the army's role in the crisis leading up to Sunday's protests. Islamists accuse activists of paving the way for a coup, a charge that the opposition vehemently denies.
Posted by: trailing wife || 06/27/2013 00:07 || Comments || Link || E-Mail|| [336062 views] Top|| File under: Arab Spring
Egypt's Watan Party spearheads fresh reconciliation intitiative
[Al Ahram] Egypt's Salafist Watan Party has spearheaded a new national reconciliation initiative aimed at reuniting polarised political forces, as Egypt braces for what some forecast to be a second revolution later this month.

The move, which comes a few days in advance of the mass anti-government protests scheduled for 30 June, aims to tackle the country's "worsening" economic and social malaise.

Nine political parties, mostly Islamists, along with some twelve Islamist-leaning movements, have thrown their weight behind the initiative. These include the

Moslem Brüderbund

's Freedom and Justice Party and the Al-Gamaa Al-Islamiya's Building and Development Party.

Among a list of key demands, the initiative calls for forming a national-unity government, a popular committee to ensure transparency of elections, as well as another body tasked with constitutional amendments.

The Watan Party, a close ally of President Morsi's

Moslem Brüderbund

, has extended an invitation to figures from across the country's political and economic spectrum to attend its opening

presser

. The convention, which will be held at Al-Azhar University next Saturday, will assess the country's economic situation and future outlooks.

Egypt's imploding economy and plummeting tourism were among the motives behind the party's reconciliatory move, ills it partially attributed to frequent protests, a lengthy transitional period, "instigators of chaos," and lack of confidence in the credibility of upcoming parliamentary elections.

Posted by: Fred || 06/27/2013 00:00 || Comments || Link || E-Mail|| [336072 views] Top|| File under: Salafists
Morsi Warns Egypt could be 'Paralyzed' as Clashes Rage
[An Nahar] Islamist President Mohamed Morsi warned on Wednesday that political divisions in Egypt "threaten to paralyze" the country, as at least one person was killed and scores were hurt in

festivities

between his supporters and opponents.

In a televised speech to mark his turbulent first year in power, "Egypt faces many challenges. The polarization has reached a stage that could threaten our democratic experience and paralyze the nation."

Just hours before he spoke, Islamists had been holding a rally in his support in the Nile Delta city of Mansura when opponents began throwing rubbish at them and fighting erupted, a security official said.

In addition to the one person killed, another 237 were hurt, the health ministry said.

Two of the injured were taken to the intensive care unit of Mansura International Hospital with live bullet wounds, medics there said.

The

festivities

come amid widespread tension ahead of planned anti-Morsi rallies on Sunday, at which the opposition will again demand that he step down and that early elections be called.

Organizers of a campaign dubbed Tamarod (rebellion in Arabic) say they have collected more than 15 million signatures in support of a snap presidential election.

And with Islamist parties having called for their own rallies to support the president on Friday, there are fears of more unrest.

Gatherings for and against the president were being held around the country on Wednesday, but confrontations only erupted in Mansura, a security official said.

In Cairo's Tahrir Square, the epicenter of the 2011 revolt that toppled president Hosni Mubarak


...The former President-for-Life of Egypt, dumped by popular demand in early 2011...


, hundreds of anti-Morsi protesters gathered to watch the president's speech.

Some have announced they will begin a sit-in there.

Others gathered outside the defense ministry, waving Egyptian flags and chanting against the president.

In Alexandria and several Nile Delta provinces, Islamist groups have held rallies in support of him.

Morsi promised reforms and called for dialogue in a bid to placate protesters ahead of Sunday's rallies.

He insisted he was working for the goals of the revolution that toppled Hosni Mubarak in 2011, which he is accused of failing.

"For the revolution to reach its goals, there must be reforms at the root," he said.

Morsi repeated his call for dialogue with the opposition, amid deep tension and anxiety ahead of the Sunday protests to call on him to step down.

Posted by: Fred || 06/27/2013 00:00 || Comments || Link || E-Mail|| [336065 views] Top|| File under: Arab Spring
Torture continues under Brotherhood rule: NGO
[Al Ahram] Marking the UN's International Day in Support of Victims of Torture, the Egyptian El-Nadeem Centre for the Rehabilitation of Torture Victims released a statement detailing the number of torture victims since President Mohamed Morsi's inauguration.

The report stated that between 30 June 2012, the day Morsi was declared president, and 31 December 2012, the press documented 77 torture cases and 56 deaths connected with torture, while from January of this year until 31 May, 282 torture cases were documented, along with 161 deaths.

The El-Nadeem Centre itself received between 30 June and 31 December of last year a total of 121 torture cases.

Males ranged in age between six and 52 years old, while female cases were aged between eight and 53 years old.

Many of the cases were from Cairo and Giza, in addition to 33 people from northern Egypt, three from the Suez Canal region and two from southern Egypt, the report stated.

The torture cases took place during arrests in private homes, during arrests in the street, in

cop shoppe

s, in the offices of the National Security apparatus, in prisons, in Central Security Forces camps, at the presidential palace and at the

Moslem Brüderbund

headquarters in Moqattam.

"Of the total number of torture cases, only six were perpetrated by citizens, while the others are either by the state or members of the ruling

Moslem Brüderbund

," member of El-Nadeem Aida Seif El-Dawla told Ahram Online.

According to the report, the causes of deaths ranged from gunshots in

festivities

(49 in

Port Said and 10 during

festivities

at the presidential palace) to ambushes, illtreatment, and cases of suspected extreme torture in

cop shoppe

s all over Egypt, including Cairo's Misr El-Qadima, Helwan south of the capital, Giza, Qena in northern Egypt, Sidi Gaber in Alexandria, Nabooru in Daqahliya governorate, Tahta in Sohag, Marsa Matrouh, Warraq, Wadi Natroun, and prisons in Miniya, Shebeen El-Koum, Tanta, Mansoura, and Al-Wadi Al-Gadid.

The report included detailed testimonies of victims of torture, as well as a full list of their names and ages.

One of the alleged victims reported his sexual torture at the hands of the Central Security Forces.

"[Police] came in asking me about weapons. I want the weapons that are with you. [I said] 'I don't have anyway, and as you know I'm not involved in anything since I got married.' 'No, you have weapons and when you know we're coming, you hide them with your wife.' And then he tore my wife's gown. I couldn't bear to see that, so I hit him on his chest and swore at him," read the victim's statement in the report.

"The soldiers held me down and hit me in the face with their rifle butts...they took off all my clothes. Then an officer called 'Tarek' went into my kitchen and got a hose and a knife and cut the hose in half. The Central Security Forces held me down and laid me on my stomach; one of them sat on my arms, and the other pinned my face down. Two officers were beating me with the hose, and a curtain rod."

"The officer said, 'I'm going to break your dignity in front of your wife so that you can't look her in the eye anymore. I'm Mustapha El-Qady, and no one can save you from me,' and he tried to put the rod in...I bled...but he didn't manage to put it in...I couldn't break loose of their hold on me. The men were searching my wife, and she was screaming. The neighbours who came in got beaten."

Testimonies listed by the El-Nadeem report also included those of victims allegedly nabbed
Drop the rod and step away witcher hands up!
by

Moslem Brüderbund

members during

festivities

between supporters and opponents of the government at the presidential palace and the Brotherhood headquarters in Moqattam.

Clashes between opponents and supporters of President Morsi have taken place several times since Morsi took power. In two incidents, torture was reported, including

festivities

that took place at the presidential palace early December 2012 and at the

Moslem Brüderbund

headquarters in March of this year.

One of the testimonies of those detained at the Brotherhood headquarters by the president's supporters read:

"In spite of all the torture, I was the luckiest. I was the least beaten. The rest had to stretch their legs on a chair and were beaten with a tree branch on their knees till they broke, so they won't come near this area again, as they told them. Regarding the children, and there were many, they beat them with wooden sticks on their hands. A ten-year-old boy was beaten by one of them and when another man told him 'enough, he will die in your hands,' he increased the beating. It ended by whipping on the back."

The report described torture in Egypt as a "systematic policy" that continues under the rule of President Morsi.

"Systematic torture is continuing and Morsi's regime governs with the same policies as the SCAF (Supreme Council of the Armed Forces) and Mubarak's regime before him," the statement read.
Posted by: Fred || 06/27/2013 00:00 || Comments || Link || E-Mail|| [336062 views] Top|| File under: Arab Spring
Africa Subsaharan
Boko Haram planned to take over North East --Senate report
[Nigerian Tribune] A report of the Senate Joint Committee on Defence, Army, Police Affairs and National Security and Intelligence which conducted investigations into the alleged massive killings in Baga town in Kukuwa Local Government Area of Borno State in April has revealed that the Boko Haram
... not to be confused with Procol Harum, Harum Scarum, possibly to be confused with Helter Skelter. The Nigerian version of al-Qaeda and the Taliban rolled together and flavored with a smigeon of distinctly Subsaharan ignorance and brutality...


faceless myrmidons

planned to take over Maiduguri and Damaturu within two weeks and overrun the entire North East zone in six weeks.

The report, which is slated for debate by Senators on Wednesday (today) indicated that the sect had taken over 10 local governments in Borno State before the attack and that it has completely overrun Marte Local Government where its flag was hoisted.

While giving details of its interactions with critical stakeholders during its visit to Borno, the Joint Committee reported that it was told that the Boko Haram sect has members from Chad and Cameroun but that no fewer than 80 percent of their members are of Kanuri tribe.

During an interaction with the Governor of Borno State, Alhaji Kashim Shettima, the committee was also told that wanted leader of Boko Haram, Abubakar Shekau is a Kanuri from Niger Republic.

It also submitted that the reports of massive killings in Baga, alleging over 185 deaths were exaggerated adding that the village heads could not provide a list of the dead in their community to tally with such figure.

The Commander of the Multi-National Joint Task Force (MNJTF) Brigadier General Austin Edokpayi had told the Joint Committee that 37 deaths were recorded during the face-off between Boko Haram and the MNJTF in Baga.

He gave the statistics to include 25 Boko Hara members, six civilians and another six civilian bodies found in the river.

The report indicated: "The

corpse count

of one hundred and eighty five (185) was exaggerated but there may be more than thirty seven (37) deaths. This is possible as there is no documentary evidence from either the natives or the military to ascertain figures quoted. Although the National Emergency Management Agency in the company of some community youths counted thirty two (32) graves seven days after the incidence, yet it is difficult to ascertain the actual number of casualties."

The Joint Committee opined that the operation to flush out Boko Haram from the Baga Community was carried out between 8.30 and 9.00 p.m. on April 16, high casualty figures was possible because the

faceless myrmidons

engaged in sporadic shootings and use of Improvised Explosive devices(IEDs).

The report further indicated: "The quantum of destruction of houses, vehicles and

cycle of violence

s were exaggerated. There was an actual physical count of one hundred and fifteen houses burnt as against the figure of two thousand (2,000) houses given by the governor and three thousand and fifty nine (3,059) houses by the District Head.

"The burnt houses most of which are clustered together may be as a result of exchange of gun fire between the Military and the Boko Haram members, use of IEDs and other explosives by the Boko Haram members.

The failure of the District Head and his Council to transmit the requested list of names of casualties and actual number of destroyed Houses and other properties for over twenty one days could be seen as lack of proper evidence of claims made."

In order to enhance the manpower capacity of the Military, the Joint Committee recommends that The President and Commander in Chief should direct the armed Forces especially the Army to carry out urgent recruitment of soldiers and officers since it appears the insurgency has overstretched the services.
Posted by: Fred || 06/27/2013 00:00 || Comments || Link || E-Mail|| [336062 views] Top|| File under: Boko Haram
Gowon lauds vigilantes over manhunt for Boko Haram members
[Guardian Ng] FORMER Military Head of State, Gen. Yakubu Gowon (rtd), has commended Borno's Vigilance Youths Group (BVYG) for complementing the efforts of men of Joint Task Force (JTF) in the manhunt for fleeing Boko Haram
... not to be confused with Procol Harum, Harum Scarum, possibly to be confused with Helter Skelter. The Nigerian version of al-Qaeda and the Taliban rolled together and flavored with a smigeon of distinctly Subsaharan ignorance and brutality...
members in Maiduguri metropolis and its environs.

Speaking in the Hausa service of British Broadcasting Corporation (BBC) on Monday and monitored in Maiduguri, Gen. Gowon said: "It is only when communities along with their youths provide such vigilance and monitoring support that the current security challenges could be overcome in restoring peace and protection of people's lives and property in the country."

The youths which continue to hunt for Boko Haram terrorists, use sticks, cutlasses and knives since early this month in the "stop and search" operations at strategic locations of Maiduguri, the state capital.

The ex-military Head of State, however, noted that the Federal Government was doing its best in restoring peace in the affected 12 states in the North.

He said: "These patriotic youths that have sacrificed their lives without arms in the manhunt for Boko Haram

bully boyz

are doing the right thing in the right direction in ending the Boko Haram insurgency Borno, Yobe, Adamawa states," noting that the destruction of lives and property occasioned by the Boko Haram insurgency is alarming.

Meanwhile,
...back at the cheese factory, there was only one thought in the mouse's mind: I can do this! I can do this! Then the trap sprung...
over 250 members of the BYVG yesterday took full control of the "stop and search" operations of the JTF and Police at strategic locations of the Maiduguri metropolis.

The youths' takeover of the 'stop and search' operation, according to chairman of

BYVG, Abubakar Mallum, is aimed at assisting security agents identify, arrest and handover members of the Boko Haram sect.

Mallum said: ''Our involvement in the manhunt of these killers was based on the belief that we would be able to identify

bully boyz

faster and easier than the soldiers on patrol in their vehicles," adding that there are nooks crannies which could not be accessed by JTF patrol vehicles, while the suspects use the same routes to escape arrests.

"We organised ourselves into different groups, took positions and conducted searches on vehicles at strategic locations of Maiduguri."
Posted by: Fred || 06/27/2013 00:00 || Comments || Link || E-Mail|| [336062 views] Top|| File under: Boko Haram
Nigeria Ups Charges Of 3 Suspected Hezbollah Men
[Jpost] Three Lebanese men captured in Nigeria with a massive weapons cache branded terrorists, will face serious charges.

Nigeria's security agency issued last week new terrorism charges against three Lebanese men suspected of membership in Hezbollah who were captured with a massive weapons cache.

The Nigerian media outlet Vanguard reported on Saturday that a legal representative for Nigeria's State Security Service, Clifford Osagie, termed Hezbollah's military wing a terrorist entity.

Related:
Lebanese Hezbollah suspects to sue Nigerian gov't

Nigeria's military said in May that the weapons were to be used in attacks on American and Israeli targets.

Osagie said, "We have proofs that the applicants belong to the military wing of Hezbollah which is a terrorist organization and in the coming days, this country will know more about them."

The remark by Osagie appears to be the first explicit government acknowledgment of Hezbollah's military wing as a terrorist group.

Bahrain, the US, Canada, the United Kingdom, New Zealand, the Netherlands and Australia have either fully sanctioned Hezbollah for terrorism or outlawed its military wing.

The three suspected Hezbollah operatives, Mustapha Roda Darwish Fawaz, Talal Roda and Abdulla Tahini, cited in the Vanguard report, are charged with importing arms. The weapons cache included antitank weapons, rocket-propelled guns, anti-tank/antipersonnel mines, seventeen AK-47s with more than 11,000 bullets, and dynamite.

Nigerian authorities tossed in the slammer
Please don't kill me!
the men, including a fourth suspect, Hussain Nurudeen Kossdi, in late May.

Robert Clarke, a defense lawyer for the men, disputed the arrests, stating at an earlier court proceeding in June: "We are asking the court for 1 billion naira in damages for unlawful incarceration. The liberty of the individual as guaranteed under the constitution, we are asking this court to enforce it by releasing them on bail or try them through due processes of court," said Clarke.

Nigerian authorities said the men admitted Hezbollah membership. The suspects are from Nigeria's largest northern city, Kano, where they work as businessmen.

A second defense attorney, Ahmed Raji, according to a Voice of American report, said being a member of Hezbollah does not constitute a crime in Nigeria because the government does not consider Hezbollah to be a terrorist entity. Hezbollah, an Iranian-sponsored terrorist organization, has over the years expanded its criminal and terrorism activities in Western and Central Africa, say US counter-terrorism experts.

A Nigerian court sentenced in May a member of Iran's Revolutionary Guard and a Nigerian accomplice to five years in prison. The men were convicted of delivering an illegal shipment of mortars and rockets seized to a port in Lagos in 2010. Nigeria's security and military forces are engulfed in a bloody conflict with a radical Islamist group Boko Haram
... not to be confused with Procol Harum, Harum Scarum, possibly to be confused with Helter Skelter. The Nigerian version of al-Qaeda and the Taliban rolled together and flavored with a smigeon of distinctly Subsaharan ignorance and brutality...
in the north.
Posted by: trailing wife || 06/27/2013 00:00 || Comments || Link || E-Mail|| [336062 views] Top|| File under: Hezbollah
Britain
Five members of paedo gang handed life sentences
FIVE members of a sadistic paedophile sex ring have been handed life sentences for exploiting young girls.

The men, including two sets of brothers, were convicted of a string of brutal crimes against their victims.

A five-month trial at the Old Bailey heard the Oxford-based gang sexually exploited girls as young as 11. They were found guilty of a catalogue of offences against the vulnerable underage girls, including rape, trafficking and organising prostitution, last month.

Andrew Akhtar Dogar, 32, and William Anjum Dogar, 31, were told they had been found guilty of "exceptionally grave crimes" as they were jailed for a minimum of 17 years.

Co-defendant Nigel Kamar Jamil, 27, was jailed for life with a minimum term of 12 years. The judge Peter Rook told him: "I accept that you were a follower rather than a leader, the leadership role was played by the Dogar brothers."

This article starring:
Akhtar Dogar
Anjum Dogar
Kamar Jamil
Posted by: tipper || 06/27/2013 12:59 || Comments || Link || E-Mail|| [336071 views] Top|| File under:
China-Japan-Koreas
Institute: N. Korea Tunnel Work At Nuke Test Site
[Ynet] Satellite photos show signs of new tunnel work at
North Korea's underground nuclear test site, a US research institute said Tuesday.

The US-Korea Institute at Johns Hopkins School of Advanced International Studies said in an analysis that it does not appear to indicate another underground blast is imminent at the Punggye-ri site in the country's northeast. But it suggests North Korea has continued to work on its nuclear weapons program despite a recent easing of the tensions that followed its atomic test in February.
Posted by: trailing wife || 06/27/2013 00:00 || Comments || Link || E-Mail|| [336085 views] Top|| File under: Commies
Great White North
Muslim Activist Embraces Israel
[Ynet] While in Israel for Presidential Conference, Raheel Raza, Canadian

Moslem

activist, says 'I speak for myself and a group of progressive, liberal, freedom-loving

Moslem

s'

Raheel Raza is a one of a kind activist: A Canadian-based

Moslem

woman who has gained global notoriety for putting forth the most positive face of Islam while taking her co-religionists to task for certain behaviors.

Raza heads the Council of

Moslem

s Facing Tomorrow. She was interviewed in Jerusalem by The Media Line's Felice Friedson while in Israel for the Presidential Conference.

Raheel, how would you characterize the image of Islam to the Western world? What stereotypes are fair and which are hurtful?

That all

Moslem

s are alike is the first stereotype. Even in Canada, where I live, there are

Moslem

s from sixty parts of the world. We are diverse like every other community. I don't speak for the entire

Moslem

world. I speak for myself and a group of progressive, liberal, freedom-loving

Moslem

s who are part of my organization. Our thinking is perhaps different from the mainstream or the majority, but we are growing in number.

In Canada, you have had significant involvement with the Jewish community. How did that come about and how do you work with the Jewish community?

In another part of my life, I've always been an interfaith advocate. So for 25 years I have believed that dialogue and discussion with members of other faith communities brings about a lot of understanding. Since we came to Canada as a minority, I felt it was very important that people know about us and that we know about them. I have supported the right of Israel to exist as a country and that has befriended me with many people who are Jewish. Islam is "Judaism light."

You have taken on issues, in particular the building of the mosque at Ground Zero in New York. You were among those opposed it. Why?

From the beginning, I didn't feel comfortable about it and didn't think it was the right spot and the right move. There was something political about it. A mosque is supposed to be community and the community in Manhattan where this has happened at Ground Zero was not in favor of having a mosque there. It's not the mosque they were against -- just the idea of having it on that spot. If they wanted to build a mosque 10 miles away, that's OK. I went back to the time of the Prophet and I remember that there was a story about when a mosque was built and the community there did not want it. The Prophet said, "This is not right thing to do." Taking that example, I felt this, too, was not the right thing to do. It would have been a knife in the side of those people who had died there. It was not a compassionate act. It was financial and political and more importantly, where were the financials coming from? Later, it was discovered that there were some shady dealings and there were all sorts of murky things attached to the people who were going to build the mosque. I still don't think it's the right spot for a mosque.
Posted by: trailing wife || 06/27/2013 00:00 || Comments || Link || E-Mail|| [336062 views] Top|| File under:
Home Front: WoT
Arab Bank Asks US Supreme Court To Cancel Sanctions In Terror Financing Suit
[Jpost] Bank allegedly transferred Saudi, Hezbollah money to

Hamas, always the voice of sweet reason,

leadership, families of Hamas prisoners and "

deaders

."

Arab Bank announced on Tuesday it had appealed to the US Supreme Court to overrule sanctions imposed on it by a lower court in a historic terror-financing case.

The bank's appeal, filed on Monday, argues that the Second Circuit Court of Appeals in New York "erred when it failed to vacate severe sanctions imposed by Eastern District Court Judge Nina Gershon that trample on international comity and the Bank's due process rights."

The allegations in the Linde v. Arab Bank case involve the transfer of large amounts of money to Hamas leadership and institutions and families of Hamas prisoners and "martyr" --

jacket wallah

s -- via Soddy Arabia


...a kingdom taking up the bulk of the Arabian peninsula. Its primary economic activity involves exporting oil and soaking Islamic rubes on the annual hajj pilgrimage. The country supports a large number of princes in whatcha might call princely splendor. When the oil runs out the rest of the world is going to kick sand in the Soddy national face...


and Hezbollah's al-Shahid Foundation.

In April, Gershon denied the Amman-based Arab Bank's summary judgment motion and ruled that the blockbuster terrorism financing case should go to trial, making it the case which currently has the highest chance of going to trial against a major bank in US history.

The appeal also argues that the claims related to the Alien Tort Statute claims must be dismissed according to court precedent in the Kiobel case based on the idea that the court has no jurisdiction.

Overall, Arab Bank claims it was unfair for Gershon to impose evidentiary sanctions on it for failing to produce certain documents, when it did produce more than 200,000 pages of documents, and that producing the documents sought would have brought criminal sanctions against it in many countries where it operates.

Arab Bank said the sanctions included the judge telling "the jury to infer that the bank knowingly and purposefully supported terrorist acts and precluding it from introducing evidence to refute that inference -- even though the bank's state of mind is central to this case and it took great care to ensure that it did no business with terrorists."

It indicated that these sanctions were so severe that they could influence the outcome of the trial.

The bank also noted that some similar cases have been dismissed in the past, and that in the Gill case against the bank, the court dismissed the case, holding that "Hamas is not the defendant; the bank is. And the evidence does not prove that the bank acted with an improper state of mind or proximately caused plaintiff's injury."

Gary Osen, one of the lead lawyers for the plaintiffs in the matter responded to the appeal, said that "at its core, Arab Bank's argument is that protecting the privacy interests of dead Hamas leaders and suicide bombers justifies its defiance of multiple court orders requiring the bank to turn over their account records. It's hard to imagine any court elevating the bank secrecy interest of these killers over the fundamental legal rights of their American victims."

He added that 97-98 percent of certiorari petitions (a special appeal procedure in which the US Supreme Court can reject hearing an issue without holding full arguments) like Arab Bank's get rejected and that the bank's appeal probably had less of a chance than most and was a tactic to delay trial.

The lawsuit alleges that Arab Bank laundered Saudi payments to the families of suicide bombers and other funds intended for Paleostinian terrorist groups through its Madison Avenue branch in New York City, which is no longer in operation.

The Saudi funds were then allegedly rerouted to local branches of Arab Bank in the West Bank and the

Gazoo

Strip, and paid out to the personal accounts of hundreds of

faceless myrmidons

and their families, as well as to Hamas front organizations and other Paleostinian terrorist groups.

Arab Bank claims there is a lack of proof that the funds have gone to terrorists, that the funds contributed directly and sufficiently to terrorist attacks and that the bank had any knowledge of any possible connection to terrorist attacks.
Posted by: trailing wife || 06/27/2013 00:00 || Comments || Link || E-Mail|| [336062 views] Top|| File under:
India-Pakistan
'Terrorists who attacked foreign tourists identified'
[Pak Daily Times] Gilgit Inspector General Usman Zakria on Wednesday claimed that 15

gunnies

involved in the killing of foreign tourists at Nanga Parbat base camp had been identified.

He said the

gunnies

belonged to banned
...the word banned seems to have a different meaning in Pakistain than it does in most other places. Or maybe it simply lacks any meaning at all...
organizations -- 10 of whom were from Diamer, three from Kohistan


...a backwoods district of Khyber Pakhtunkhwa distinguished by being even more rustic than is the norm among the local Pashtuns....


and two from Manshera.

The chief secretary said that

gunnies

were present in batches along the mountainous regions.

Zarkria said Majeed, the

criminal mastermind

of the attack on foreign tourists, belongs to Chalas. Attackers dressed in police uniforms stormed a base camp at the foot of Nanga Parbat late Saturday, shooting dead 10 foreign climbers and a Pak guide at point-blank range.

The IG said an operation to arrest the culprits was underway with the help of the army and local jirga members. He said that helicopters were also being used in the operation.

"A local jirga has assured that the culprits would be jugged
Youse'll never take me alive coppers!... [BANG!]... Ow!... I quit!
within two days," he said.

Sources said that the

gunnies

responsible for the killing foreign tourists in Gilgit have taken refuge in a jungle adjacent to Buner Valley, according to information gathered by security agencies using sniffer dogs.

Sources said the police and other security agencies have encircled the jungle, spread on a very vast area, after getting tip about the killers' hideout, and they were ready to launch a robust search operation to capture the culprits.

They said that some local had informed the law enforcement agencies about the presence of a few suspects in the jungle. Another search operation to capture the culprits is already underway on Nang Parbat and its surrounding areas. Members of the Force Command of Northern Areas and top civil officials are present in Diamir to monitor the search operation.
Posted by: Fred || 06/27/2013 00:00 || Comments || Link || E-Mail|| [336062 views] Top|| File under: Govt of Pakistan
DC, senior police officials sacked over Ziarat attack
[Pak Daily Times] QUETTA: The Balochistan



...the Pak province bordering Kandahar and Uruzgun provinces in Afghanistan and Sistan Baluchistan in Iran. Its native Baloch propulation is being displaced by Pashtuns and Punjabis and they aren't happy about it...


chief minister has suspended the Ziarat deputy commissioner, district police officer, a station house officer, a deputy superintendent of police and the guards of the Ziarat Residency, after receiving the initial report on the June 15 attack. Unidentified people on June 15 blew up the Ziarat Residency, where the country's founder Quaid-e-Azam Muhammad Ali Jinnah had spent his last days. As a result of the blast, the wooden structure was completely destroyed, and the articles used by Muhammad Ali Jinnah were burnt to ashes. The Baloch Liberation Army (BLA) had claimed the responsibility of the attack. The decision to suspend the officials was taken in a high-level meeting on Wednesday. Balochistan Inspector General Mustaq Ahmed Shukira presented the Ziarat Residency attack's initial report to Chief Minister Dr Malik Baloch. The CM declared the incident a result of negligence by the administration, and suspended all those responsible. The chief minister said that the incumbent provincial government would certainly protect national assets and "will never tolerate any negligence". According to sources, investigation into the attack would continue, and the government would take stern action against all those found guilty of negligence.
Posted by: Fred || 06/27/2013 00:00 || Comments || Link || E-Mail|| [336062 views] Top|| File under: Govt of Syria
'Titanic of Muslim Ummah is sinking'
[Pak Daily Times] Muttahida Qaumi Movement


...English: United National Movement, generally known as MQM, is the 3rd largest political party and the largest secular political party in Pakistain with particular strength in Sindh. From 1992 to 1999, the MQM was the target of the Pak Army's Operation Cleanup leaving thousands of urdu speaking civilians dead...


(MQM) chief Altaf Hussain has regretted that the rulers have no knowledge of the ground realities, and they are still making false promises to the people. During a telephonic address to the MQM Coordination Committee members, Altaf said the 'Titanic' of the

Musselmen

s was sinking and that immediate steps should be taken before "the whole ship collapses, and eventually sinks".

He recalled the promises made to those on the Titanic, and said they were similar to those being made to the Pak population. "The bureaucrats and higher officials sitting on the upper decks of the ship have no idea that the ship is sinking. They are unaware of the water that has entered the lower ranks of the ship," Altaf said. He said that when the Titanic was sinking, the higher officials on the upper parts of the ship continued to indulge in their lavish lives of eating and drinking, whilst the lower parts of the ship were being destroyed. However,


a poor excuse is better than no excuse at all...


he said that sooner or later, the upper portion was destroyed as well, killing everyone that was onboard.

The MQM chief then gave an example of misleading information when the radio in West Pakistain stated that Pak armed forces were victorious on all fronts against the Indian forces in East Pakistain, while in reality, 93,000 Pak soldiers were laying down their arms before Indian forces at that time. "I hope they don't forget what I am saying today, terming it merely a story," he said. Altaf said that statements such as these were misleading the people, like they had been misled in the past. He said he would talk in detail about the ship's captain, those running the ship and other staff in his next address to the members of the MQM Coordination Committee.
Posted by: Fred || 06/27/2013 00:00 || Comments || Link || E-Mail|| [336067 views] Top|| File under: Govt of Pakistan
Bomb attack on Justice Baqar widely condemned
[The News (Pak)] Muttahida Qaumi Movement


...English: United National Movement, generally known as MQM, is the 3rd largest political party and the largest secular political party in Pakistain with particular strength in Sindh. From 1992 to 1999, the MQM was the target of the Pak Army's Operation Cleanup leaving thousands of urdu speaking civilians dead...


chief Altaf Hussain strongly condemned the

kaboom

on Sindh High Court's Justice Maqbool Baqar on Burns Road.

He expressed his profound grief over the wounding and killing of police and Rangers personnel, Justice Maqbool's driver and several others.

Hussain, while deploring the

kaboom

on Justice Maqbool Baqar's convoy, said that this was an open act of terrorism. He said that the

forces of Evil

had thrown down the gauntlet to security officials with the manner in which they carried out this brazen attack.

"This act of terrorism is a matter of serious concern and shows that

snuffies

can attack anyone, anywhere."

Meanwhile,


...back at the revival hall, Buford bit the snake and Eloise began speaking in tongues...


the Jamat-e-Islami has demanded that the government order a judicial inquiry into the

kaboom

targeting Justice Maqbool Baqar and said the attack exposed the complete failure of law enforcement agencies.

The Majalis-e-Wahdat-e-

Musselmen

een (MWM) also strongly condemned the

kaboom

and urged the government to chalk out a comprehensive strategy to combat terrorism.

MWM

front man

Ali Ahmer told The News that the attack spread panic and fear among citizens. "The inspector general of Sindh Police and director general Rangers should step down and accept their failure."

Sunni Tehrik


...formed in Karachi in 1992 under by Muhammad Saleem Qadri. It quickly fell to trading fisticuffs and assassinations with the MQM and the Sipah-e-Sahaba, with at least a half dozen of its major leaders rubbed out. Sunni Tehreek arose to become the primary opposition to the Deobandi Binori Mosque, headed by Nizamuddin Shamzai, who was eventually bumped off by person or persons unknown. ST's current leadership has heavily criticized the Deobandi Jihadi leaders, accusing them of being sponsored by Indian Intelligence agencies as well as involvement in terrorist activities...




front man

Fahimuddin Sheikh termed the attack as a conspiracy to divide and destabilise Bloody Karachi


...formerly the capital of Pakistain, now merely its most important port and financial center. It is among the largest cities in the world, with a population of 18 million, most of whom hate each other and many of whom are armed and dangerous...


. He criticised the Sindh governor, who he said remained a silent spectator to the bloodshed.

Sheikh said that mere statements and hollow slogans would never eliminate terrorism and Karachi was facing serious threats. He called for a contingency plan to ensure the safety of citizens.

PML-N Sindh President Syed Ghaus Ali Shah believed that the attack showed the complete failure of the government and the PPP-led regime seemed unable to chalk out an anti-terror strategy.

PML-F Secretary General and Sindh Assembly Member Imtiaz Ahmed Sheikh demanded that the federal government intervene to stop the acts of terrorism in Karachi.
Posted by: Fred || 06/27/2013 00:00 || Comments || Link || E-Mail|| [336063 views] Top|| File under: TTP
Iraq
Kurds Surprise with Iraq Council Win
[An Nahar] A Kurdish bloc won the most seats in one of two provinces that held delayed elections last week, surprisingly beating out the governor's Sunni Arab party, results published on Wednesday showed.

The Taakhi and Taayish list, a pro-Kurdish grouping, fell short of a majority, but won 11 of a possible 39 seats in Nineveh in Thursday's elections, according to results released by Iraq's election commission.

It beat out the Mutahidoon list of Governor Atheel al-Nujaifi, brother of federal parliament speaker Osama al-Nujaifi. It won eight seats in the province, which is majority Sunni Arab, though with a substantial Kurdish minority.

But Mutahidoon won the most seats in the western province of Anbar, taking eight of a possible 30 seats.

The elections took place two months after polls were held in 12 other provinces in the center and south of the country.

Officials cited security concerns when they announced the postponement for Anbar and Nineveh, although some saw the delay by Shiite-led authorities as politically motivated, and it was widely criticized by diplomats.

The elections are seen as a key gauge of the popularity of Prime Minister Nuri al-Maliki, who has been charged by his critics with consolidating power, ahead of parliamentary polls next year.
Posted by: Fred || 06/27/2013 00:00 || Comments || Link || E-Mail|| [336062 views] Top|| File under: Govt of Iraq
Erekat: Abbas Insistent On Israeli Retreat To 1967 Borders
[Ynet] Chief Paleostinian Negotiator Saeb Erekat


...negotiated the Oslo Accords with Israel. He has been chief Paleostinian negotiator since 1995. He is currently negotiating with Israel to establish a de jure Paleostinian state...


said the willingness of the Paleostinian Authority to restart peace talks with Israel hinges on Israel's commitment to halt settlement construction, its acceptance of the two-state solution and release of Paleostinian prisoners.

Erekat added that Paleostinian President the ineffectual Mahmoud Abbas


... a graduate of the prestigious unaccredited Patrice Lumumba University in Moscow with a doctorate in Holocaust Denial...


has not renounced the demand for Israel to retreat to 1967 borders, and reports to the contrary represent Israeli manipulations.
Posted by: trailing wife || 06/27/2013 00:00 || Comments || Link || E-Mail|| [336067 views] Top|| File under: Palestinian Authority
Syria-Lebanon-Iran
Syria SITREP by strategypage June 26 2013
June 26, 2013: Iran's very public determination to see the Shia Assad government of Syria defeat its Sunni opponents is costing Iran allies and a rapidly growing pile of cash...Iran is also offering cash bonuses to Lebanese Hezbollah men who agree to fight in Syria. More Iranian cash is being provided to give Syrian soldiers a 50 percent raise...Hezbollah has concentrated several thousand men on the Syrian border, in addition to nearly 2,000 inside Syria. Most of these are part-timers now making a full time (and well paid) job of fighting. But Hezbollah has suffered over 500 casualties so far, with nearly a hundred dead during the three week battle for Qusair. A few more "victories" like that and Hezbollah will have to get out of Syria....
Posted by: lord garth || 06/27/2013 00:00 || Comments || Link || E-Mail|| [336081 views] Top|| File under:
New foreign-backed Syria radio vows 'free and independent' voice
[Al Ahram] A European-backed Syrian radio station launched in

Gay Paree

on Wednesday vowing to be a "free and independent" voice in reporting on the country's conflict.


Radio Rozana, supported by European governments and rights groups, will see five

Gay Paree

-based journalists work with 30 correspondents across Syria to counter what critics say is the one-sided reporting of the country's state media.

"The goal is to give Syrians a voice inside the country and to support those who are suffering every day," the station's editor-in-chief Lina Chawaf told

news hound

s in

Gay Paree

.

"We will cover the news, but with a focus on social and humanitarian aspects," she said. "We hope we are up to it, because Syria really needs independent and professional media."

Radio Rozana -- whose name in Arabic means "the window that lets the light in" -- will transmit three hours of programmes by satellite into the country every afternoon, with the loop repeated the next morning.

The transmissions are being backed by publicly funded Radio Netherlands, with other support coming from rights groups like Reporters Without Borders and the governments of Denmark and

La Belle France

.
Posted by: Fred || 06/27/2013 00:00 || Comments || Link || E-Mail|| [336069 views] Top|| File under: Arab Spring
AMAL Chief Denies Supporters, Hizbullah Members Joined Battle against Asir
[An Nahar] The Speaker and Head of AMAL movement Nabih Knobby Berri


Speaker of the Lebanese parliament, a member of AMAL, a not very subtle Hizbullah sock puppet...


denied on Wednesday reports saying that his supporters and Hizbullah members participated alongside the army in the battles in the southern city of Sidon.

"I urged AMAL supporters and the Haret Saida's residents to exercise self-restraint," Berri said in comments published in local newspapers.

He stressed that the army has the right to strike with an iron fist and its simplest duty obliges it to maintain security and stability across the country.

"The army has the right to take the appropriate measures as there are no red lines confronting it," the speaker said.

He pointed out that there are no areas that the army can't reach, saying: "We support it in preventing any security violations including in the Beirut's southern suburb."

Berri hailed the stance taken by ex-Prime Minister and head of al-Mustaqbal


... the Future Movement, political party led by Saad Hariri...


movement Saad Hariri


Second son of Rafik Hariri, the Leb PM who was assassinated in 2005. He has was prime minister in his own right from 2009 through early 2011. He was born in Riyadh to an Iraqi mother and graduated from Georgetown University. He managed his father's business interests in Riyadh until his father's assassination. When his father died he inherited a fortune of some $4.1 billion, which won't do him much good if Hizbullah has him bumped off, too.


regarding Abra

festivities

.

AMAL chief noted that he held several phone calls with Hariri concerning the situation in Sidon.

Hariri stressed on Monday that al-Mustaqbal movement "will remain with the army," saying the military institution did the right thing by confronting Asir.

Posted by: Fred || 06/27/2013 00:00 || Comments || Link || E-Mail|| [336062 views] Top|| File under: Hezbollah
Sidon Ulemas Accuse Hizbullah of Taking Part in City's Clashes alongside Army
[An Nahar] The Ulemas of Sidon accused on Wednesday Hizbullah fighters of taking part in the

festivities

that took place in the southern city on Sunday and Monday.

They questioned during a

presser

"the role the fighters were playing alongside the army in the Abra

festivities

."

They added: "The violation of the people's rights by Hizbullah undermines the authority of the army."

They voiced their support for the army, while condemning any assault against it.

The Sidon

festivities

broke out when supporters of Salafist

holy man

Sheikh Ahmed al-Asir attacked the army.

Earlier on Wednesday, the Mufti of Sidon Sheikh Salim Sousan rejected on Wednesday the assault that target the army in the southern city, calling on the state to treat people equally.

"The army is the sole guarantee for the country's unity and stability," Sousan, who read the statement, said.

The statement denounced the attack against the army, urging officials to impose the law on all citizens as the country is passing through a critical stage.

Posted by: Fred || 06/27/2013 00:00 || Comments || Link || E-Mail|| [336062 views] Top|| File under: Hezbollah
Rifi Says Franjieh Arming Jabal Mohsen: Hizbullah Set Up Artillery, Checkpoints in Sidon
[An Nahar] Former Internal Security Forces chief Maj. Gen. Ashraf Rifi on Wednesday accused Marada Movement


the personal militia of Suleiman Franjieh, president of Lebanon at the outbreak of the civil war, currently Syrian toadies, but you never know when that could change...


leader MP Suleiman Franjieh of supporting the mainly Alawite Tripoli


...a confusing city, one end of which is located in Lebanon and the other end of which is the capital of Libya. Its chief distinction is being mentioned in the Marine Hymn...


neighborhood of Jabal Mohsen with weapons, criticizing Hizbullah's behavior during the Sidon

festivities

.

"There is nothing called leaders of frontiers and Tripoli's residents will always count on the state and its institutions," Rifi said in an interview on Future TV.

"Suleiman Franjieh has been backing Jabal Mohsen with weapons when necessary," he added, claiming that "arms are being sent to Zgharta through the border with Syria before being transported to Jabal Mohsen."

"No one will attack Jabal Mohsen and we will protect it the same as we're protecting Bab al-Tabbaneh," he added.

Commenting on reports of an alleged military role for Hizbullah during the deadly Sidon

festivities

, Rifi quoted witnesses as saying that "Hizbullah set up artillery positions near homes and publicly erected checkpoints."

"The casualties among the ranks of the army are bigger than Ahmed al-Asir's ability and I hope the army will conduct a transparent probe," he added.

He accused Hizbullah and its allies of "unacceptable practices against MP Bahia Hariri in Sidon."

The army on Monday managed to overrun Asir's security zone in the Sidon suburb of Abra following fierce two-day

festivities

that left 17 troops and more than 40

maimed

.

At least 20

gunnies

loyal to the Islamist

holy man

were also killed in the battle.

Clashes erupted afrer a pro-Asir

gang

attacked an army checkpoint, killing several troops.

Hizbullah MP Hasan Fadlallah clarified Tuesday that his party only defended its positions during the battle against attacks by Asir's group, denying that it played any role in the army's attack on the

holy man

's fortified security zone.

Turning to the Syrian crisis, the ex-ISF chief said "everyone has been implicated militarily in Syria, as Hizbullah sent trained and organized forces while some parties sent random and unorganized groups to Tall Kalakh and other areas," adding that "everyone who did that committed a strategic mistake."

He urged Hizbullah to reverse its decision because "Iran has changed and the region has changed."
Posted by: Fred || 06/27/2013 00:00 || Comments || Link || E-Mail|| [336063 views] Top|| File under: Salafists
Charbel Denies Suggesting Mediation with Asir during Clashes
[An Nahar] Caretaker Interior Minister Marwan Charbel on Wednesday "categorically" denied that he had tried to mediate with the Army Command on behalf of Sheikh Ahmed al-Asir over a ceasefire during the Sidon

festivities

.

"The statement of the ministerial-security meeting held under President Michel Suleiman


...before assuming office as President, he held the position of commander of the Leb Armed Forces. That was after the previous commander, the loathesome Emile Lahoud, took office as president in November of 1998. Likely the next president of Leb will be whoever's commander of the armed forces, too...


at the Baabda Palace called for continuing the battle whatever the sacrifices," Charbel said in a communique.

"The interior minister cannot have a unilateral stance and seek to negotiate with the

gunnies

who targeted the Lebanese army, the big brother of the other security institutions which represent the backbone of the Lebanese state," he added.

He noted that he was "totally convinced of the need to put an end to that phenomenon that threatened to assassinate the country through targeting the military institution," adding that no one can question "the keenness of the participants in the Baabda meeting on the Lebanese army and the blood of its

deaders

."

Posted by: Fred || 06/27/2013 00:00 || Comments || Link || E-Mail|| [336062 views] Top|| File under: Govt of Iraq
Who's in the News
21
[untagged]
9
Arab Spring
7
Hezbollah
5
Salafists
4
TTP
4
Govt of Pakistan
3
Boko Haram
2
Govt of Iraq
2
Govt of Syria
2
Commies
1
al-Shabaab
1
Muslim Brotherhood
1
Palestinian Authority
1
al-Qaeda in Pakistan
1
Taliban
1
al-Qaeda in Iraq
Bookmark
E-Mail Me
The Classics
The O Club
Rantburg Store
The Bloids
The Never-ending Story
Thugburg
Gulf War I
The Way We Were
Bio
Merry-Go-Blog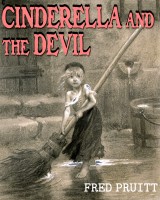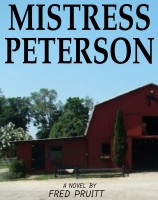 On Sale now!


A multi-volume chronology and reference guide set detailing three years of the Mexican Drug War between 2010 and 2012.

Rantburg.com and borderlandbeat.com correspondent and author Chris Covert presents his first non-fiction work detailing the drug and gang related violence in Mexico.

Chris gives us Mexican press dispatches of drug and gang war violence over three years, presented in a multi volume set intended to chronicle the death, violence and mayhem which has dominated Mexico for six years.
Click here for more information


Meet the Mods
In no particular order...


Steve White
Seafarious
tu3031
badanov
sherry
ryuge
GolfBravoUSMC
Bright Pebbles
trailing wife
Gloria
Fred
Besoeker
Glenmore
Frank G
3dc
Skidmark



Better than the average link...



Rantburg was assembled from recycled algorithms in the United States of America. No trees were destroyed in the production of this weblog. We did hurt some, though. Sorry.
3.235.188.113

Help keep the Burg running! Paypal: