Africa North
Former US commander in Libya disputes diplomat
The former commander of a four-member Army special forces unit in Tripoli, Libya, says he was never told to stand down during last year's deadly assault on the U.S. diplomatic mission in Benghazi.

Lt. Col. S.E. Gibson told the House Armed Services Committee on Wednesday that senior officials told him to remain in Tripoli to defend Americans there in the event of additional attacks and to help survivors.

Gibson's testimony in a closed session with the panel disputes a claim by a former top diplomat in Libya. The Republican-led committee released a summary of its classified briefing with military officials.

Four Americans, including Ambassador Chris Stevens, were killed in the attack last September. Republicans have accused the Obama administration of misleading the public about the cause of the terrorist incident.
Posted by: tipper || 06/26/2013 17:58 || Comments || Link || E-Mail|| [6461 views] Top|| File under:
Obama Sends U.S. Troops to Prop Up Morsi
In yet another remarkable display of Obama's determination to secure the Middle East for Islamofascists, 400 U.S. troops will reportedly be deployed to Egypt to augment the police force of Islamist President Mohamed Morsi. They will be part of a 13-country force stationed in Egypt in anticipation of protests, scheduled for June 30th, calling for the removal of Morsi. Curiously, whereas Obama readily threw former Egyptian President Hosni Mubarak under the bus in 2011, the White House is now eager to defend the regime of Morsi, who, like his Muslim Brotherhood sponsors, is well on his way to imposing the Saudi Arabian model of governance on Egypt.

The so-called "peacekeeping mission" on which the U.S. troops will serve is expected to last nine months. It follows six months of training by troops at both Fort Hood, Texas and Fort Irwin, California. That training reportedly included crowd control measures as well as Molotov cocktail attack response. "Soldiers encountered Molotov cocktails and other dangerous items in the training," reported a local TV news station out of Killeen, TX that broke the story.

A Fort Hood Press Center release reveals that a battalion task force from the 3rd Brigade Combat Team will be part of the Multinational Force and Observers (MFO) peacekeeping contingency based along the southeast coast of the Sinai Peninsula between Eilat, Israel, and Sharm-el-Sheikh, Egypt. Once there, they will man positions and checkpoints, report any violations of the 1979 Egypt-Israel Peace Treaty, and remain prepared to respond to threats. That treaty required Israeli forces to withdraw from the Sinai Peninsula and for Egypt to keep the area demilitarized. An exception to the treaty was authorized in 2011 when Israel allowed several hundred Egyptian troops into the area to quell violence that occurred then.
Posted by: tipper || 06/26/2013 09:36 || Comments || Link || E-Mail|| [6465 views] Top|| File under:
Algeria refuses to negotiate with terrorists
[MAGHAREBIA] Algerian authorities stand by their position of no negotiations with gangs.

Al-Qaeda splinter group Movement for Tawhid and Jihad in West Africa (MUJAO) just offered to swap one of the Algerian diplomats kidnapped last year in Gao for three "mujahedeen" held in Algeria, AFP reported.

"If Algeria rejects the proposal, the Algerian hostages' lives will be in danger," MUJAO front man Abu Walid Sahraoui threatened at the week-end.

But Algeria will not negotiate with terrorist groups, presidential advisor Kamal Rezzag Bara confirmed Monday (June 24th) in Oran.

This means that Algeria will not discuss the release of the diplomats with their MUJAO captors, he added.

Algeria not only refuses to pay ransom to terrorists, but also refuses to make any political concessions to terrorist groups, he explained on the side-lines of the two-day Global Counter-Terrorism Forum (GCTF).

It is "proven that ransoms and drug trafficking finance terrorist groups", Bara said.

On April 5th, 2012, armed Islamist fighters kidnapped the Algerian consular staff members. The al-Qaeda allies demanded the release of MUJAO detainees in Algeria and a ransom of 15 million euros. Three of the Algerian hostages were freed five months ago.

MUJAO announced the execution of the vice-consul Tahar Touati in September of last year, but Algerian authorities refused to confirm the information.

Algerian Foreign Minister Mourad Medelci on June 10th received "reassuring" information about the kidnapped Algerian diplomats.

"Information in the possession of the ministry of foreign affairs is satisfactory," he said on Algerian National Radio. "We are not worried, since they are still alive. Yet I cannot say more."

"Each one of us is worried about them," he added.

Other countries have begun to align themselves with Algeria's position on dealing with terrorists, the foreign minister said on national radio.

"More efforts must be made at the level of the international community so that the handling of ransoms will be dealt with in a strict manner and lead all countries, governments and parties not to finance terrorism," he added.
Posted by: Fred || 06/26/2013 00:00 || Comments || Link || E-Mail|| [6459 views] Top|| File under: al-Qaeda in North Africa
Tunisian army chief of staff quits
[MAGHAREBIA] Tunisian Army Chief of Staff General Rachid Ammar on Monday (June 24th) told Ettounsiya television that he was exiting his post, Tunisie Numerique reported. Ammar submitted his retirement request to President Moncef Marzouki on Saturday.
Posted by: Fred || 06/26/2013 00:00 || Comments || Link || E-Mail|| [6459 views] Top|| File under: al-Qaeda in North Africa
U.N. Mali Force to Start July 1 amid Fears over Heat, Election
[An Nahar] A U.N. peacekeeping force will take charge of security in Mali from July 1 but plans to hold a presidential election next month face "major" obstacles, officials said Tuesday.

The United Nations


...a lucrative dumping ground for the relatives of dictators and party hacks...


also is worried about Mali's furnace-like temperatures melting equipment as it confronts one of its biggest logistical challenges in setting up the 12,600 strong force, which already faces key shortages.

The U.N. Security Council met on the Mali conflict on Tuesday and

Britannia

's U.N. ambassador Mark Lyall Grant said there was "unanimous agreement" to deploy the U.N.'s third biggest peacekeeping operation.

Mali has been in turmoil since March last year when Tuareg rebels and Islamist

faceless myrmidons

took over the north half of the country.

French forces intervened in January to halt an advance by al-Qaeda linked

faceless myrmidons

on the capital.

U.N. envoy to Mali Albert Koenders told the council that security though there are still

festivities

between rival Tuareg and Islamist groups and an "important" risk of guerrilla attacks on the U.N. force.

French forces are to formally hand over security duties to the U.N. peacekeepers on Monday but at least 1,000 French troops will stay in the country for counter terrorism duties.

The U.N. force, which will start with about 6,100 West African troops already in Mali, will take responsibility for securing a presidential election provisionally scheduled for July 28.

But Koenders, speaking by videoconference from Bamako, said there would be "major challenges" to holding the election on time.

Problems include maintaining a "broad political consensus" in support of the poll, delivering election materials around the country and getting voting cards to hundreds of thousands of displaced people and refugees.



La Belle France

's U.N. ambassador Gerard Araud said it was important for the election to be "credible" but said

La Belle France

wanted it held on time if possible.

Koenders said that human rights


...which are usually open to widely divergent definitions...


in the country, particularly the northern regions that were under Islamist control, remains "precarious".

He said U.N. teams sent to Timbuktu, Gao and other northern towns had registered violations by all sides.

"These included disappearances, extra judicial executions, ill-treatment, looting of private property, illegal arrests and arbitrary detention," he said.

The U.N. expects the peacekeeping force to be at full strength by the end of the year.

U.N. peacekeeping chief Herve Ladsous said however that it would face "new and unique" challenges, including the threat of the guerrilla attacks.

The United Nations has given the West African forces four months to get their equipment and training levels up to U.N. standards so they can be definitely integrated into the force.

Posted by: Fred || 06/26/2013 00:00 || Comments || Link || E-Mail|| [6458 views] Top|| File under: al-Qaeda in North Africa
700 EU-Trained Soldiers Head for Northern Mali
[An Nahar] Around 700 EU-trained soldiers have been deployed to war-torn Mali's desert north, a military source told Agence

La Belle France

Presse on Tuesday.

The contingent -- the first from the European Union


...the successor to the Holy Roman Empire, only without the Hapsburgs and the nifty uniforms and the dancing...


Training Mission in Mali -- left the capital Bamako on Monday for the northeastern city of Gao, a Malian defense ministry official said on condition of anonymity.

The French army's chief of staff, General Edouard Guillaud, was also in northern Mali Tuesday "for a field trip", said a Malian military source.

The European Union began a top-to-toe overhaul of Mali's weak, ragtag army in April to help soldiers in the west African nation take over from foreign troops defending it against Islamist

bad turban

s.

Posted by: Fred || 06/26/2013 00:00 || Comments || Link || E-Mail|| [6460 views] Top|| File under: al-Qaeda in North Africa
Egypt state media outlets blast Muslim Brotherhood 'interference'
[Al Ahram] Egyptian state television


... and if you can't believe state television who can you believe?


employees are gathering votes calling for the dismissal of presidential media representative Ahmed Abdel-Aziz after accusing him of "interfering with editorial policy," Amer El-Wakil, news editor at the Egyptian Radio and Television Union (Maspero), said according to Al-Ahram's Arabic-language news website.

Al-Wakil said on private-owned satellite television channel ONtv that Abdel-Aziz, who represents the presidency for media affairs, had demanded last Friday that coverage of upcoming protests should be restricted to pro-government rallies, while ignoring planned opposition protests against President Mohamed Morsi.



Moslem Brüderbund

and Islamist demonstrators gathered in a massive rally on Friday to support the president against expected mass protests slated for next week. The event received generous coverage on Egyptian television, while parallel counter-rallies by the opposition were largely ignored.

Maspero employees attempted to explain to Abdel-Aziz that opposition protests, too, especially one held at the Ministry of Defence, must also be covered, according to El-Wakil. He added, however, that he had been snubbed by Abdel-Aziz, who insisted that his initial instructions be followed.

According to Al-Ahram, El-Wakil said that the head of news at Maspero did not come to work on Saturday to protest alleged interference by the presidency.

Earlier, state-owned daily Al-Akhbar's chief editor, Mohamed Hassan El-Banna, criticised the

Moslem Brüderbund

-- from which President Morsi hails -- saying he had been contacted by one of the group's members who had condemned the paper's coverage.

"Some imagined that Al-Akhbar, as a newspaper falling under the auspices of the government ... will say 'Amen' to whatever the government says and conceal facts and information about the regime, deceiving its readers," El-Banna said, defiantly stating the impossibility of this scenario.

Posted by: Fred || 06/26/2013 00:00 || Comments || Link || E-Mail|| [6458 views] Top|| File under: Arab Spring
Kerry Counsels against Violence in Egypt Protests
[An Nahar] U.S. Secretary of State John F. I was in Vietnam, you know Kerry
Former Senator-for-Life from Massachussetts, self-defined war hero, speaker of French, owner of a lucky hat, conqueror of Cambodia, and current Secretary of State...
on Tuesday urged all sides in Egypt to ensure that protests this weekend will not be violent and instead bring about "positive change" in the polarized country.


There, that'll take care of it. Tea?

Kerry, who discussed Egypt's chaotic politics with Saudi leaders during a visit to the regional power, said demonstrations were a "very legitimate" way of expression amid fears that authorities will clamp down.

"It is imperative that those demonstrations be peaceful, that the government will respect them and that people will respect their fellow citizens," Kerry said in the Red Sea city of Jeddah.

"We will obviously hope that it will not produce violence and be a moment of catalyzing positive change in Egypt," he told a news conference with Saudi Foreign Minister Prince Saud al-Faisal.

Opponents of President Mohamed Morsi are calling for major rallies on Sunday to mark one year since his election, accusing the Islamist leader of betraying the revolution that toppled Hosni Mubarak


...The former President-for-Life of Egypt, dumped by popular demand in early 2011...

.
Posted by: Fred || 06/26/2013 00:00 || Comments || Link || E-Mail|| [6458 views] Top|| File under: Arab Spring
Berber Nouri Bousahmein Chosen as Interim Libya Leader
[An Nahar] Independent MP Nouri Bousahmein, a member of Libya's Berber minority, was elected on Tuesday as head of the General National Congress (GNC), making him the country's interim leader.

Bousahmein, the first Berber to hold such a senior post in Libya, replaces Mohammed Megaryef, who stepped down after a law was adopted banning from politics those who served under ousted dictator Muammar Qadaffy


... who had more funny outfits than Louis XIV...


Bousahmein was chosen by the assembly on a second ballot, after leading a nine-candidate first round.

He received 96 out of 184 votes, against 80 for another independent, Al-Sherif al-Wafi.

Under the rules of the GNC, Libya's highest legislative and executive body, a simple majority was required for the election of its president.

Posted by: Fred || 06/26/2013 00:00 || Comments || Link || E-Mail|| [6458 views] Top|| File under: Arab Spring
Libyan lawmakers to elect new president
[MAGHAREBIA] Libya's General National Congress on Tuesday (June 25th) will elect a replacement for former President Mohamed Magarief, Libya Herald reported.

Mousa Faraj Al-Zway, Sherif El-Wafi, Fawzi Al-Aghab, Abdulmonem Wahaishi and Safwan Milad are reportedly among those under consideration for the post.

Magarief resigned on May 28th, in compliance with Libya's political isolation law banning Qadaffy-era officials from public office.
Posted by: Fred || 06/26/2013 00:00 || Comments || Link || E-Mail|| [6458 views] Top|| File under: Arab Spring
Britain
Terrorist loses torture legal case
The High Court has thrown out a damages case brought by a terrorist who claimed MI5 was complicit in his alleged torture at the hands of the Pakistan intelligence service.

In 2007, Salahuddin Amin, from Luton, Bedfordshire, was one of five men jailed for life at the Old Bailey for conspiracy to cause explosions likely to endanger life. The group plotted to bomb public places such as the Ministry of Sound nightclub in London and the giant Bluewater shopping centre in Kent using chemical fertiliser bombs.

In March 2004, Amin, 38, was living in Pakistan and, following advice from his uncle, surrendered himself voluntarily to the Pakistani authorities - the Inter Services Intelligence (ISI).

When he was arrested on his arrival in the UK from Pakistan in February 2005, he claimed he had suffered ill treatment there and admitted things that he had not in fact done.

He said he was told by the Pakistan authorities that he was originally arrested following orders from the UK. There was never any claim that he was directly mistreated in any way by any British officer.
Posted by: tipper || 06/26/2013 18:02 || Comments || Link || E-Mail|| [6461 views] Top|| File under:
Caribbean-Latin America
Documents Illuminate Ecuador's Spying Practices
An apparent exclusive from Buzzfeed, a place I don't ordinarily go to for exclusives. We'll see if this holds up. But much as Bulgaria frequently provides Russia with muscle, Ecuador may provide the Russians and Cubans with intel...

WASHINGTON -- The intelligence agency of Ecuador appears to have sought in recent months to obtain new equipment for a large-scale surveillance, according to confidential government documents obtained by BuzzFeed.

The capabilities sought by Ecuador resemble the National Security Agency practices revealed by Edward Snowden, who is reportedly seeking asylum in the left-leaning Latin American republic.
The Ecuadorian documents -- stamped "Secret" -- obtained by BuzzFeed appear to show the government purchasing a "GSM Interceptor" system, among other domestic spying tools, and they suggest a commitment to domestic surveillance that rivals the practices by the United States' National Security Agency that are at the center of a fierce national debate. They include both covert surveillance capacities and the targeting of President Rafael Correa's enemies on social media. According to the files, SENAIN keeps close tabs on the Facebook and Twitter accounts of journalists, opposition politicians and other individuals, some with few followers.

Ecuador, which has been harboring WikiLeaks founder Julian Assange for over a year at its embassy, has been internationally criticized for a recent communications law that is widely seen as a gag order for the media and includes prohibitions on "media lynching."

Ecuador also has a record of being ahead of the game in domestic surveillance. Last year, it became the first country in the world to implement a nation-wide facial and voice recognition system.


Since it's all but a dictatorship...

The documents and correspondence obtained by BuzzFeed appear to show that SENAIN, Ecuador's intelligence agency, paid $526,500 January 2013 for equipment through 500 Smart Solutions LLC, a company registered in Delaware that is listed as having an office in New York. The payment, according to the documents, was for services rendered from August to December 2012. Smart Solutions acted as an intermediary between SENAIN and two Israeli security contractors: Elkat LTD Security Engineering and UVision Air LTD, which manufactures drones. SENAIN bought surveillance equipment from the companies through Smart Solutions.

Elkat is described by the publication IsraelDefense as "a leading Israeli distributor of advanced electronic equipment for the security field" whose products include "highly advanced electronic surveillance systems." It is based in Tel Aviv.


A little disappointing that the Israelis would be playing on that side...

Since this Administration has worked to isolate Israel, it isn't surprising they take their customers where they can find them.

The documents were provided to BuzzFeed from inside SENAIN through activists who wished to call attention to the government's spying practices in the context of its new international role.

They also suggest that the Ecuadorians sought to buy drones. Smart Solution proposed two surveillance systems to SENAIN, one called the "Semi Active GSM Interceptor System" and the other called a "Passive Surveillance System. "

In a letter to Pablo Romero last year in June, a Smart Solutions representative named Gabriel Guecelevich touted the capabilities of the GSM system, promising the abillity to "copy SIM cards, identify phone calls, route phone calls to different places, intercept text messages, falsify and modify the text messages, keep messages in their system, disconnect calls, block phone calls, system should be able to intercept a minimum of 4 phone calls simultaneously."

Guecelevich also specified that the GSM system, which has previously been mentioned in WikiLeaks files as a spy tool, can be used from a car that is 250 meters away and that it is portable. Guecelevich explained which tests Smart Solutions can run to prove that the system works. The first system, he wrote, is intercepting technology; the second is a passive system that can intercept GSM communication which Guecelevich promised can process 32 channels simultaneously, record conversations, among other capabilities.

In August, an official from SENAIN wrote to Smart Solutions about wanting to acquire unmanned drones.

"The National Secretary of Intelligence, which has within its powers projects focused on national security, is moving forward with a project to acquire unmanned aerial vehicles," communications and special projects coordinator José Miguel Delgado wrote. "It is for this reason that we need to know whether Smart Solution is capable and legally able to provide these assets or services."

Also in August, the Israeli company Elkat gave Smart Solution permission to sell products from Uvision to "potential clients in Ecuador," according to the documents. One of the documents is a draft of a letter Romero wrote to Smart Solution to let them know of the decision to purchase the equipment and the $526,500 payment for the equipment. Payment was promised upon the delivery of the goods in March.

Invoices Smart Solution sent to SENAIN for equipment and internal SENAIN calculations also tabulate the cost. Two of the documents show plans for a new SENAIN center in Guayaquil, the largest city in Ecuador.

Smart Solution was incorporated in Delaware by Guecelevich on July 25, 2012, and lists only a Delaware address. Guecelevich did not return a request for comment, and the company has no obvious public presence.

The people who provided BuzzFeed with these documents say that they attempted to leak them to WikiLeaks three days ago, but were unsuccessful. A spokesman for WikiLeaks didn't immediately return a request for comment.

Ecuadorian officials did not respond to a inquiry through their embassy in Washington.
Posted by: Steve White || 06/26/2013 00:00 || Comments || Link || E-Mail|| [6457 views] Top|| File under:
Caucasus/Russia/Central Asia
Snowden stuck in Moscow airport, 'can't buy ticket with invalid passport'
Edward Snowden is not booked to fly out of Moscow over the next three days, and with no valid passport, the NSA whistleblower might be stuck in airport limbo indefinitely.


"Oh! Oh! I seen dis movie!"

The hot pursuit of Snowden has ground to a halt three days after the former CIA technician, wanted in the US on espionage charges, flew into Moscow's Sheremetyevo Airport from Hong Kong.

Washington, which wants Snowden for leaking details of the National Security Agency's (NSA) dragnet telephone and internet surveillance programs, charges that there is a clear legal basis for Moscow to hand him over.

Russian President Vladimir Putin, who confirmed that Snowden had arrived in Moscow as a transit passenger despite speculation to the contrary, rebuffed US demands on Tuesday.

"We can only extradite any foreign citizens to such countries with which we have signed the appropriate international agreements on criminal extradition," Putin said, adding that as Snowden had committed no crime on Russian soil, he is free to travel at will.

"Snowden is a free person. The sooner he chooses his final destination, the better it is for him and Russia," Putin continued.

Posted by: tipper || 06/26/2013 09:44 || Comments || Link || E-Mail|| [6463 views] Top|| File under:
Home Front: WoT
Blast Victims Can't Collect Holy Land Money
Dallas-Federal court of appeals has refused to allow victims of a terrorist attack in Israel to collect money seized from a Texas-based Muslim charity linked to the militant group Hamas.

The 5th U.S. Circuit Court of Appeals in New Orleans issued its ruling Tuesday.

A three-judge panel overturned a Texas district judge's ruling that victims of a 1997 bombing who had won a $214 million judgment against Hamas could collect money seized by the U.S. government from the Holy Land Foundation, which was linked to Hamas.

The panel sided with the federal government, which had previously wanted the victims' lawsuit dismissed.

Members of Holy Land were convicted in 2008 of terrorism-related charges as well as money laundering and tax fraud. Holy Land was once the nation's largest Muslim charity.

Posted by: tipper || 06/26/2013 12:55 || Comments || Link || E-Mail|| [6462 views] Top|| File under:
Obama White House Hosts Sheikh Who Called for Killing American Troops in Iraq
President Obama's top national security advisers have just hosted Sheikh Abdulla bin Bayyah at the White House. As vice president of the International Union of Muslim Scholars (IUMS) in 2004, bin Bayyah endorsed a fatwa calling for the killing of American troops and other personnel serving in Iraq.

Bin Bayyah is the principal deputy to Sheikh Yusuf al-Qaradawi, the Muslim Brotherhood's chief sharia jurist and the driving force of the IUMS. In addition to being behind the 2004 fatwa, Qaradawi also promotes suicide bombing against Israel. The IUMS strongly supports the Brotherhood's Palestinian branch, Hamas, the terrorist organization designated as such under American law. Indeed, Hamas leader Ismail Haniyeh – a close ally of both Qaradawi and Turkey's Islamic supremacist prime minister (and Obama fave) Recep Tayyip Erdogan – was welcomed into the IUMS as a member in 2004. As detailed here on other occasions (see, e.g., here), Hamas's charter explains that the group's imperative to destroy Israel is an Islamic obligation, and it cites authoritative scripture – frequently repeated by Qaradawi – stating that the world will not end "until Muslims will fight the Jews (and kill them); until the Jews hide behind rocks and trees, which will cry: 'O Muslim! there is a Jew hiding behind me, come on and kill him!'"

News of the White House meeting with bin Bayyah was broken last night by Steve Emerson and John Rossomando of the Investigative Project on Terrorism. The meeting took place at the Obama administration's request, according to an account of it posted – along with a photo – on bin Bayyah's website. Since its original posting, the account has been edited to omit mention of Obama National Security Adviser Tom Donilon's participation.
Posted by: tipper || 06/26/2013 12:37 || Comments || Link || E-Mail|| [6463 views] Top|| File under:
Kerry: US Wants No Confrontation With Russia
JIDDAH, Saudi Arabia -- Secretary of State John Kerry said Tuesday that the United States is not looking for a confrontation with Russia, where admitted NSA leaker Edward Snowden is believed to be hiding.


Of course we don't. Russia is strong and knows what it wants. And it doesn't care much for us...

Speaking at a news conference in Saudi Arabia, Kerry said it's true that the United States does not have an extradition treaty with Russia but called on Moscow to comply with common law practices between countries where fugitives are concerned.

"There are standards of behavior between sovereign nations. There is common law," Kerry said. "There is respect for rule of law and we would simply call on our friends in Russia to respect the fact that a partner nation - a co-member of the permanent five of the United Nations - has made a normal request under legal systems."


Friends? Bwha-ha-ha-ha. What a doofus...

Russia's foreign minister, Sergey Lavrov, earlier Tuesday bluntly rejected U.S. demands for Snowden, saying the American hadn't crossed the Russian border. Lavrov insisted that Russia had nothing to do with him or his travel plans.

Washington does not need a fight with Moscow at a time when U.S.-Russian relations are strained over Syria. Kerry and Lavrov are to meet next week at a Southeast Asia security conference in Brunei.

Kerry, however, said the U.S. continues to hope that if Snowden is in Russia, that Moscow would turn him over to American authorities. He noted that in the past two years, the U.S. transferred seven people to Russia at Moscow's request. Kerry said the U.S. did so "without any clamor, without any rancor, without any arguments."

Kerry said, "I would simply appeal for calm and reasonableness. We would hope that Russia would not side with someone who is a fugitive' from justice."

"They certainly can allow him to be subject to the laws and our constitution of which he is a citizen of, and that's what we call on him to do. We're not looking for a confrontation," Kerry said. "We are not ordering anybody."

"We don't need to raise the level of confrontation over something that's frankly as basic and normal as this," he said.
Posted by: Steve White || 06/26/2013 00:00 || Comments || Link || E-Mail|| [6459 views] Top|| File under:
India-Pakistan
Pak CIA police nabs 'killers' of PTI parliamentarian
[Pak Daily Times] Crime Investigation Agency (CIA) of Islamabad police has jugged
Drop the rod and step away witcher hands up!
two suspects allegedly involved in the murder of PTI parliamentarian Farid Khan, killed in Hangu on June 3.

SP (Investigation) Mustansar Feroz told

news hound

s on Tuesday that on a tip-off, CIA police raided a hideout and arrested two people identified as Asif Ullah s/o Abdullah and Abid Khan s/o Akhtar Badshah, both residents of Hangu.

During preliminary investigation, the suspects said they had killed Farid Khan on the directions of Mullah Nabi Hanfi, a former commander of the Tehrik-e-Taliban Pakistain who has now turned his guns against TTP.

DPO Hangu has informed Islamabad police that the suspects have a criminal record and were wanted in 37 cases of terrorism, murder and attempt to murder.

One the suspects Asif Ullah joined Mulla Nabi Group in 2008 and he committed several criminal acts of kidnapping and

murder

s but was never nominated due to his fear. Police has recovered one Kalashnikov and pistol from them during this raid. Further investigation is underway.
Posted by: Fred || 06/26/2013 00:00 || Comments || Link || E-Mail|| [6459 views] Top|| File under: TTP
FIA declares Musharraf 'prime accused' in BB murder case
[Pak Daily Times] The Federal Investigation Agency (FIA) on Tuesday submitted a challan


... list of charges ...


against former military dictator
Pervez Perv Musharraf


... former dictator of Pakistain, who was less dictatorial and corrupt than any Pak civilian government to date ...


in the Anti-Terrorism Court (ATC-I), declaring him prime accused in Benazir Bhutto


... 11th Prime Minister of Pakistain in two non-consecutive terms from 1988 until 1990 and 1993 until 1996. She was the daughter of Zulfikar Ali Bhutto, founder of the Pakistain People's Party, who was murdered at the instigation of General Ayub Khan. She was murdered in her turn by person or persons unknown while campaigning in late 2007. Suspects include, to note just a few, Baitullah Mehsud, General Pervez Musharraf, the ISI, al-Qaeda in Pakistain, and her husband, Asif Ali Zardari, who shows remarkably little curiosity about who done her in...


murder case.

FIA's Deputy Director Khalid Rasool appeared before ATC-I Special Judge Chaudhry Habibur Rehman and presented the charge sheet against the former dictator and listed him as the main accused in the light of a statement recorded by US journalist Mark Siegel. The court directed Musharraf to appear before it on July 2 and adjourned the hearing till the date.

The charge sheet also contained the statements of four witnesses, including that of the US journalist as well as Benazir Bhutto's own statement, in which she had said that Musharraf and three others be held responsible if she was assassinated. Musharraf has also been accused of hatching a conspiracy to assassinate former prime minister Benazir. While becoming the witness in the case, Mark Siegel in his statement to the FIA's investigation team had revealed that Benazir was disturbed after receiving a phone call from Musharraf in his presence on September 25, 2007.

According to Siegel's statement, Musharraf had warned her that she would be responsible for her own security if she returned before the 2008 elections. Besides, the US journalist had claimed to have a copy of Musharraf's email sent to Benazir.
Posted by: Fred || 06/26/2013 00:00 || Comments || Link || E-Mail|| [6458 views] Top|| File under: Govt of Pakistan
Pakistani govt has no authority to hold dialogue: TTP
[Pak Daily Times] The Tehrik-e-Taliban Pakistain (TTP) has claimed that the government of Pakistain does not have the authority to hold talks.

TTP

front man

Ehsanullah Ehsan has said that if the group sees that the elected government is able to take a stand against the country's intelligence agencies, only then will the option of talks be considered. In an email statement issued on Tuesday, TTP Eshan said that the TTP leadership considers Afghan Taliban chief Mullah Muhammad Omar as their supreme commander and has taken an oath of jihad on his hand. "TTP fighters are always ready to obey Omar's commands," he said.

Ehsan accused the media of doing negative propaganda against the Taliban to spread mistrust among its members. He said that some groups in the guise of Afghan Taliban tried to attack the TTP but the interference of Afghan Taliban on the demand of TTP foiled the conspiracy against the latter. Commenting on the offer to resume peace talks with the newly elected Pak government led by Pakistain

Mohammedan

League-Nawaz (PML-N), the

front man

said the TTP is closely monitoring the policies and activities of the Pakistain Tehrik-e-Insaf
Continued on Page 49
Posted by: Fred || 06/26/2013 00:00 || Comments || Link || E-Mail|| [6460 views] Top|| File under: TTP
Israel-Palestine-Jordan
In Israel, growing chorus against Palestinian state
[Pak Daily Times] Just days before Washington's top diplomat returns to push for a resumption of direct peace talks, a growing number of Israeli ministers are openly expressing their opposition to the two-state solution.

US Secretary of State John F. I was in Vietnam, you know Kerry
Former Senator-for-Life from Massachussetts, self-defined war hero, speaker of French, owner of a lucky hat, conqueror of Cambodia, and current Secretary of State...
due to hold a fresh round of talks on Thursday with Prime Minister Benjamin Netanyahu and the Israeli leader has been at pains to stress his commitment to resuming dialogue with the Paleostinians.

"If Secretary Kerry, whose efforts we support, were to pitch a tent halfway between here and Ramallah -- that's 15 minutes away driving time -- I'm in it, I'm in the tent," Netanyahu told the Washington Post last week.

"And I'm committed to stay in the tent and negotiate for as long as it takes to work out a solution of peace and security between us and the Paleostinians."

In the interview, he reiterated his support for a two-state solution which would see the establishment of a demilitarised Paleostinian state in the framework of a deal that assures Israel's security.

But hardliners within Netanyahu's government have been increasingly quick to contradict him, rejecting the idea of a Paleostinian state under any conditions.

Earlier this month, coalition partner Naftali Bennett, who heads the far-right Jewish Home party drew an analogy in which he suggested that for Israel, the Paleostinian issue was akin to having "shrapnel in the buttocks."

Although it could be removed by a risky operation, the patient would be "left disabled" he said, suggesting it was something, which Israel simply had to live with.

"We won't veto the negotiations, we won't bring down the government over this," Bennett told army radio on Tuesday morning, saying he didn't believe "anything much" would come out of Kerry's fifth visit to the region since February.

Even within Netanyahu's ruling rightwing Likud party, the hardline settler lobby is gaining more and more power.

Likud's Danny Danon, who serves as Deputy Defence Minister, sparked uproar earlier this month after he came out against a Paleostinian state.

Danon said the government was not serious about it and that moves to create one would be opposed by most of the coalition.

Since the elections in January, when Likud ran on a joint list with the hardline Yisrael Beitenu, winning a very narrow victory, Netanyahu has faced by a growing revolt within the party.

"Netanyahu no longer controls Likud," said political commentator Amit Segal on Israel's Channel 2 television.

Senior coalition partner Avigdor Lieberman, who heads Yisrael Beitenu, has also adopted a tough line vis-a-vis peace, insisting that Paleostinian President the ineffectual Mahmoud Abbas


... a graduate of the prestigious unaccredited Patrice Lumumba University in Moscow with a doctorate in Holocaust Denial...


is not a partner with whom Israel can talk.

Another coalition partner is Justice Minister Tzipi Livni, who serves as Israel's chief peace negotiator, who has denounced the wave of diplomatic nay-saying sparked by Danon.


Posted by: Fred || 06/26/2013 00:00 || Comments || Link || E-Mail|| [6461 views] Top|| File under: PLO
Southeast Asia
Thailand rejects rebel demands for Ramazan ceasefire
[Pak Daily Times] Rebels in Thailand's

Moslem

-majority south called Tuesday for the army to return to their bases over Ramazan in exchange for a ceasefire during the holy month, a condition swiftly rejected by the kingdom's government.

More than 5,500 people have died in the near decade-long insurgency in Thailand's south but optimism for peace has flickered recently after talks between authorities and some rebel groups including the Barisan Revolusi Nasional (BRN).

Near-daily attacks on security forces and civilians have continued despite a successful round of talks on June 14, which saw both sides agree to work towards curbing violence over Ramazan.

Listing its conditions for a ceasefire a BRN

front man

said the group would "stop" its operations for the holy month if Thailand meets demands including pulling security forces back from villages to their bases.

The Thai army must leave "the villages and go back to their camps", the BRN's Hassan Taib said in a video posted on YouTube, also calling for a suspension of "ambushes, road blocks or arrests" in Yala, Narathiwat and Pattani provinces which border Malaysia.

Thailand must announce its official response to the demands by July 3, he said.

"From our side, the BRN will not only reduce but stop any (violent) action. This is to give respect to

Moslem

s during Ramazan," Taib added.

Ramazan starts around the first week of July.

The demands were given short shrift by Thai government officials. Defence Minister Sukumpol Suwanatat told

news hound

s the BRN's demands were "impossible to implement" and accused Taib of insincerity "about making peace or stopping violence". His comments were echoed by Deputy Prime Minister Chalerm Yubamrung who said "there was no way" the government would concede to pulling security forces back to their bases.
Posted by: Fred || 06/26/2013 00:00 || Comments || Link || E-Mail|| [6459 views] Top|| File under: Thai Insurgency
Syria-Lebanon-Iran
Bank accused of terror funding; U.S. wins $102 million
Lebanese bank accused of laundering drug money through U.S. banks and routing it to the terrorist group Hezbollah will pay $102 million to settle a lawsuit brought in 2011 by the U.S. government, federal prosecutors said Tuesday.

The government accused the Lebanese Canadian Bank of a "widespread international scheme" to use the U.S. banking system to launder the proceeds from drug trafficking through West Africa and back to Lebanese financial institutions with ties to Hebollah.

"Drug trafficking profits and terror financing often grow and flow together," said Michele Leonhart, head of the Drug Enforcement Administration.

A lawyer for the bank responded to the developments.

"The bank is pleased to have reached a settlement with the United States Government, ending months of legal dispute," Evan Benn, an attorney for the bank, said in a statement.

"The U.S. Treasury and Justice Departments have brought enforcement actions against a large number of well-known banks around the world, including LCB, in connection with alleged failures to comply with various executive orders and regulations issued by the U.S. Government. LCB, by contrast to many other such enforcement actions, has resolved this case without any admission or acknowledgement of wrongdoing."
Posted by: tipper || 06/26/2013 00:58 || Comments || Link || E-Mail|| [6458 views] Top|| File under: Hezbollah
Hariri to Aoun: We Gave Army Full Cover and We Wish You Did the Same When Hizbullah Attacked
[An Nahar] Former Prime Minister Saad Hariri


Second son of Rafik Hariri, the Leb PM who was assassinated in 2005. He has was prime minister in his own right from 2009 through early 2011. He was born in Riyadh to an Iraqi mother and graduated from Georgetown University. He managed his father's business interests in Riyadh until his father's assassination. When his father died he inherited a fortune of some $4.1 billion, which won't do him much good if Hizbullah has him bumped off, too.


on Tuesday responded to Free Patriotic Movement


Despite its name a Christian party allied with Hizbullah, neither free nor particularly patriotic...


leader MP
Michel Aoun


...a wholly-owned subsidiary of Hizbullah...


's accusations of his party supporting

gunnies

against the military institution, assuring that he gave "full political cover" for the army in its fight in the southern city of Sidon.

"We announced our support for the army in words and in deeds, and gave it full cover to strike with an iron fist anyone who may be tempted to assault the state and threaten national peace," Hariri said in a released statement.

The FPM leader earlier on Tuesday had held politicians, al-Mustaqbal


... the Future Movement, political party led by Saad Hariri...


Movement and "unqualified members" in the army's intelligence responsible for Sidon's

festivities

, noting that the incident is linked to other "countries and to locals who financed it."

"Politicians and al-Mustaqbal Movement's neglect have lead to this situation, just like what happened in (the northern city of) Akkar," Aoun said.

Addressing Aoun, Hariri added: "I wish you had done the same when the army was attacked by your ally Hizbullah in Mar Mikhail, or after the helicopter incident and the martyrdom of Officer Samer Hanna."

Army 1st Lieutenant Samer Hanna was killed in August 2008 when

gunnies

opened fire on his helicopter over Sojod hills in south

Leb

.

Investigations revealed that Hanna's shooter is a Hizbullah member.

Posted by: Fred || 06/26/2013 00:00 || Comments || Link || E-Mail|| [6457 views] Top|| File under: Hezbollah
Bahia Hariri: We Don't Want the Resistance Brigades in Sidon
[An Nahar] Sidon MP Bahia Hariri on Tuesday said the southern port city rejects "the presence of the Resistance


That'd be the Hezbullies, natch...


Brigades" -- a group affiliated with Hizbullah.

"We do not want the presence of the Resistance Brigades in Sidon, period," Hariri stressed in various interviews reported by the state-run National News Agency.

She explained: "We are not against anyone and Hizbullah's weapons are debatable on the national level, but the Resistance Brigades has no place in the city."

"We all resist Israel but we will not allow demarcation lines between the people."

The al-Mustaqbal


... the Future Movement, political party led by Saad Hariri...


MP said Sidon is open to people of all religious factions: "The city welcomes Sunnis, Shiites, Christians, Paleostinians and Syrians. This is the view of the people I represent and I know it is the opinion of everyone who has affections towards Sidon."

Hariri described the latest

festivities

in the city as a "dangerous thing."

"If we do not know how to deal with people, things will go back to being scattered," she warned.

"We quickly want a security plan that reassures people. We want the army to be at a single distance from everyone."

Hariri continued: "We want to be protected by the state and the army to take control of our security. We do not want any other kind of security."

"I will strive to make this happen this through my official post."

Posted by: Fred || 06/26/2013 00:00 || Comments || Link || E-Mail|| [6458 views] Top|| File under: Hezbollah
Aoun Says Sidon Clashes Result of Mustaqbal Neglect
[An Nahar] Free Patriotic Movement


Despite its name a Christian party allied with Hizbullah, neither free nor particularly patriotic...


leader MP
Michel Aoun


...a wholly-owned subsidiary of Hizbullah...


stressed on Tuesday that extending the term of the Army Commander "must not be the price for the troops' sacrifice" in the

festivities

of the southern city of Sidon.

"The army's sacrifice must not be a price for extending Army Commander Gen. Jean Qahwaji's term especially that we are against extension in general," Aoun said after the weekly meeting of the Change and Reform bloc, in response to former premier Saad Hariri


Second son of Rafik Hariri, the Leb PM who was assassinated in 2005. He has was prime minister in his own right from 2009 through early 2011. He was born in Riyadh to an Iraqi mother and graduated from Georgetown University. He managed his father's business interests in Riyadh until his father's assassination. When his father died he inherited a fortune of some $4.1 billion, which won't do him much good if Hizbullah has him bumped off, too.


's suggestion.

He added: "We do not want to manipulate the military institution's law."

"Hariri must ease the cabinet's formation first then we will see who will lead the army."

Aoun continued: "We are the ones who should give our opinion regarding the army's chief as per the appointments' traditions and because we are the representatives of Christians in the cabinet."

Posted by: Fred || 06/26/2013 00:00 || Comments || Link || E-Mail|| [6457 views] Top|| File under: Hezbollah
Hizbullah Denies Any Role in Egypt Prison Breakout
[An Nahar] Hizbullah on Tuesday stressed that it has "nothing to do at all" with the issue of helping inmates escape from an Egyptian prison in 2011, although it acknowledged that its official Sami Shehab was among those who made their way out.

Commenting on an Egyptian court's verdict that said Hizbullah and

Hamas, always the voice of sweet reason,

helped prisoners, including current President Mohamed Morsi, escape from the Wadi Natrun prison during the 2011 uprising, Hizbullah stressed that it had "nothing to do at all with the incidents that led to liberating prisoners from the Wadi Natrun prison ... who included our jihadist brother Sami Shehab."

The party urged "the authorities concerned to seek accuracy and facts before issuing accusations and releasing verdicts," noting that none of its members had taken part in the operation.

The head of the court in the Suez Canal city of Ismailiya has asked the state prosecutor to investigate the circumstances of the January 2011 breakout from the Wadi Natrun prison, northwest of the capital.

He said that the

Moslem Brüderbund

, the Islamist group from which Morsi hails, had organized the escape with members of Hamas and Hizbullah.

The court also called on the state prosecutor to ask Interpol to circulate an arrest warrant for Sami Shehab, a Hizbullah official who had been convicted of plotting attacks in Egypt and who was serving a prison sentence at Wadi Natrun before escaping, along with members of Hamas.

Morsi said at the time that there had been no need for he and 33 other members of the Brotherhood to escape as the people "opened the doors" for them.

Posted by: Fred || 06/26/2013 00:00 || Comments || Link || E-Mail|| [6460 views] Top|| File under: Hezbollah
U.N. Says Syria Conflict Makes 'Impact' on Lebanon. Really.
[An Nahar] The United Nations


...where theory meets practice and practice loses...


on Tuesday highlighted the impact of the Syrian conflict on

Leb

as it called for support for the country's armed forces and other key institutions.

U.N. leader
the ephemeral Ban Ki-moon


... of whom it can be said to his credit that he is not Kofi Annan...


and U.N.-Arab League


...an organization of Arabic-speaking states with 22 member countries and four observers. The League tries to achieve Arab consensus on issues, which usually leaves them doing nothing but a bit of grimacing and mustache cursing...


envoy Syria envoy Lakhdar Brahimi have stressed support for President Michel Suleiman


...before assuming office as President, he held the position of commander of the Leb Armed Forces. That was after the previous commander, the loathesome Emile Lahoud, took office as president in November of 1998. Likely the next president of Leb will be whoever's commander of the armed forces, too...


and key state institutions as the 27-month-old Syria war increasingly spills over the border.

A battle between the army and followers of Salafist

holy man

Sheikh Ahmed al-Asir in the southern city of Sidon was "a stern reminder to all of the risks of the conflict in Syria spreading across the border," Brahimi said Tuesday in Geneva.

At least 17 troops were killed in the battle and the army has launched a manhunt for al-Assir. Brahimi said at least 50 people were killed in all in the worst

festivities

in the country since the start of the Syrian war in March 2011.
Posted by: Fred || 06/26/2013 00:00 || Comments || Link || E-Mail|| [6461 views] Top|| File under: Hezbollah
Mustaqbal Says Unacceptable to Overlook Hizbullah 'Armed Activities' in Sidon
[An Nahar] The Mustaqbal


... the Future Movement, political party led by Saad Hariri...


parliamentary bloc on Tuesday stressed that "it is not acceptable anymore to turn a blind eye to the "armed activities of Hizbullah and associates" in Sidon, after the army managed to overrun Sheikh Ahmed al-Asir's security zone following fierce

festivities

that left 16 troops and at least 20

gunnies

dead.

"We offer condolences to the Lebanese people and the residents of the city of Sidon and the surrounding areas," the bloc said in a statement issued after its weekly meeting.

"We condemn any attack on the army, for any reason and whichever side it may come from, because the army is the shield of the country and the attack that targeted it is a rejected criminal act that cannot be tolerated," it added.

The army said the

festivities

erupted after Asir's

gunnies

attacked one of its checkpoints "for no reason" and "in cold blood."

The bloc called for "pursuing and punishing the perpetrators," stressing the need to "quickly implement a comprehensive security plan and to put an end to the armed activities of Hizbullah and its associates."

"We call for continuing to impose the law on all violators and in all regions and the army must use one standard and principle in dealing with all parties as the law must not only be imposed on one region without another because balance and justice are the pillars of stability," it noted.



Why did the Resistance Brigades deploy in Abra? Why did the Brigades publicly erect military checkpoints, why did they ask for IDs and why did they search the cars of civilians?

"It is not acceptable anymore to turn a blind eye to the armed activities by Hizbullah and its associates and the city will not remain silent anymore over any attack on the dignity of its residents," the bloc added.

Slain premier "Rafik Hariri's supporters had been and will always be on the side of the state and its institutions and with the army during all bitter experiences, and these supporters have the right to ask the army to endorse one standard, not double standards," said the bloc.

It raised a number of questions concerning alleged armed activities by

gunnies

loyal to Hizbullah during the

festivities

.

"Who are the armed elements who fired on Rafik Hariri's house in Majdelyoun and why did the Resistance


That'd be the Hezbullies, natch...


Brigades deploy in Abra. Why did the Brigades publicly erect military checkpoints, why did they ask for IDs and why did they search the cars of civilians? Why did Hizbullah members deploy on the Mar Elias Hill that overlooks Sidon?" said the bloc.

"Civil society institutions are awaiting clear answers and the implementation of a comprehensive plan in the city," it added.
Posted by: Fred || 06/26/2013 00:00 || Comments || Link || E-Mail|| [6460 views] Top|| File under: Hezbollah
Saniora from Sidon: Law Should Be Imposed on All Sides without Discrimination
[An Nahar] Head of the Mustaqbal


... the Future Movement, political party led by Saad Hariri...


bloc MP Fouad Saniora slammed on Tuesday the

festivities

that took place in the southern city of Sidon, hailing the army in containing them and restoring peace.

He hoped that the "law would be imposed without discrimination."

He made his remarks from the area of Abra in Sidon that witnessed

festivities

between the army and armed supporters of Salafist

holy man

Sheikh Ahmed al-Asir.

The MP hoped that the way the army tackled the situation in Sidon would be applied to all security zones in

Leb

.

He made his remark in an indirect reference to Hizbullah.

Moreover, Saniora demanded that the case of Sidon apartments occupied by

gunnies

be resolved.

The phenomenon of security zones should be eliminated in all other regions in

Leb

, he explained.

"We expect the army to deal with all sides equally," he said.

Asked by

news hound

s about the smuggling of arms in the city, Saniora replied: "This issue should be addressed by the security agencies, not

politician

s."

Posted by: Fred || 06/26/2013 00:00 || Comments || Link || E-Mail|| [6460 views] Top|| File under: Hezbollah
Syria to Jail Anyone Entering Country Illegally
[An Nahar] Syrian
Hereditary President-for-Life Bashir Pencilneck al-Assad


Scourge of Qusayr...


promulgated a law on Tuesday imposing a prison sentence and fine on anyone entering the country illegally, state news agency SANA said.

"Any person who enters Syrian territory in an illegal manner will face between a year and five years in prison," the text published by SANA said.

The law also imposes "a fine of between five million and 10 million Syrian pounds ($25,000-$50,000/19,083-38,167 euros)."

Numerous foreign journalists have entered Syria illegally, usually over the border from Turkey, to report on the war there.

The government has granted relatively few media visas, and journalists have complained of being constrained in their coverage on the government side.

Some journalists entering illegally have been placed in durance vile
Drop the gat, Rocky, or you're a dead 'un!
by government forces and later released, while others have disappeared altogether, with no information on who is holding them.

Posted by: Fred || 06/26/2013 00:00 || Comments || Link || E-Mail|| [6458 views] Top|| File under: Govt of Syria
Fadel Shaker: Crooner Turned Fugitive Militant
[An Nahar] Once adored by women for his warm voice and good looks, crooner Fadel Shaker followed an unlikely path to become an Islamist

krazed killer

now on the run with fellow

runaway

Sheikh Ahmed al-Asir.

The pair are now being sought in a nationwide manhunt after

festivities

between Asir and his Salafist supporters and the military in the southern city of Sidon that left 17 soldiers dead.

Though he grew to become one of the Arab world's most famous singers, Shaker suffered through a miserable childhood of poverty, which a onetime musician friend says helped lead him down a dark path later in life.

Now in his mid-forties, Shaker was born to a Paleostinian mother and Lebanese father in the country's biggest Paleostinian refugee camp, Ain al-Helweh.

Born Fadel Shmandur, he began his career as a popular wedding singer who performed from the rooftops of the camp, an over-crowded and hopeless place.

"He has a beautiful voice. Hearing him live was even more beautiful than a recording," a former friend of Shaker's told Agence

La Belle France

Presse on condition of anonymity.

"But he has always been naive and gullible. The more of a star he became, the further he strayed from the people who really loved him. He constantly ended up in bad company," said the friend, who lost touch with him some years ago.

In his prime, Shaker sang love songs that were instant region-wide hits. He released his first album in the late nineties, and continued to perform until 2011.

"He is a very sensitive, extremely reserved person," said Shaker's friend.

"When his Paleostinian wife left him, he would cry on stage as he sang, thinking of her. He is very emotional."

Shaker's immense popularity was boosted by the fact he was also a defender of Paleostinian rights, and was granted honorary Paleostinian citizenship by President the ineffectual Mahmoud Abbas


... a graduate of the prestigious unaccredited Patrice Lumumba University in Moscow with a doctorate in Holocaust Denial...


Shaker also opened a restaurant in Sidon and pondered swapping his music career for a less hectic life, closer to his three children.

"I knew he would leave music one day, but I would never have thought he would join Asir. It's such a shame, he has such talent. I feel sorry for him," his friend told AFP.

Shaker's brother had long been a strict

Mohammedan

, and he tried for years to convince him to leave music.

But it wasn't until after the outbreak of an uprising in Syria against
Hereditary President-for-Life Bashir Pencilneck al-Assad


Oppressor of the Syrians and the Lebs...


that Shaker became convinced that singing is haram, or forbidden in Islam.

Shaker soon became the best-known face of Asir's small movement of openly sectarian, Sunni

bully boyz

and praised the

holy man

as "the lion of the Sunnis".

He grew a beard and became a highlight of Asir's rallies, helping attract attention to the phenomenon of Sunni radicalism in the small Mediterranean country.

Performing during a television interview earlier this year, Shaker swapped his love songs for a chant about jihad and death.

Sitting by Asir, Shaker smiled and sang as sweetly as ever: "God gave me the gift and invited me to join the jihad... Mother, don't cry for me... Death does not frighten me, and my wish is to become a martyr."

His latest media appearance came in an amateur video in which he boasts: "We got rid of two of your swine, of your dogs... God is great."

The video went viral, with many alleging Shaker referred to killing army troops. Others said the footage referred to earlier

festivities

between Asir supporters and pro-Hizbullah fighters.

Judicial authorities issued a detention order for Asir and 123 of his supporters, including Shaker, whose brother was killed in weekend

festivities

with the army in Sidon.

"Fadel's story makes me sad, but in a way I am not surprised. He has always been easy to manipulate," his friend told AFP.

"These people have used him. Without him, no one would have heard of them."
Posted by: Fred || 06/26/2013 00:00 || Comments || Link || E-Mail|| [6458 views] Top|| File under: Salafists
Who's in the News
29
[untagged]
9
Hezbollah
7
Arab Spring
5
al-Qaeda in North Africa
4
Govt of Syria
3
TTP
2
Salafists
2
Govt of Pakistan
1
Commies
1
Baloch Liberation Army
1
Palestinian Authority
1
PLO
1
Thai Insurgency
1
al-Qaeda in Europe
1
Govt of Sudan
Bookmark
E-Mail Me
The Classics
The O Club
Rantburg Store
The Bloids
The Never-ending Story
Thugburg
Gulf War I
The Way We Were
Bio
Merry-Go-Blog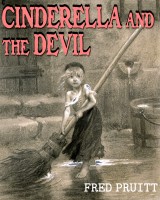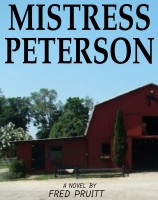 On Sale now!


A multi-volume chronology and reference guide set detailing three years of the Mexican Drug War between 2010 and 2012.

Rantburg.com and borderlandbeat.com correspondent and author Chris Covert presents his first non-fiction work detailing the drug and gang related violence in Mexico.

Chris gives us Mexican press dispatches of drug and gang war violence over three years, presented in a multi volume set intended to chronicle the death, violence and mayhem which has dominated Mexico for six years.
Click here for more information


Meet the Mods
In no particular order...


Steve White
Seafarious
Pappy
lotp
Scooter McGruder
john frum
tu3031
badanov
sherry
ryuge
GolfBravoUSMC
Bright Pebbles
trailing wife
Gloria
Fred
Besoeker
Glenmore
Frank G
3dc
Skidmark
Alaska Paul



Better than the average link...



Rantburg was assembled from recycled algorithms in the United States of America. No trees were destroyed in the production of this weblog. We did hurt some, though. Sorry.
34.239.170.169

Help keep the Burg running! Paypal: