Afghanistan
Afghanistan, Pakistan Seek A Fatwa Against Suicide Attacks
The Muhammad Mustafa mosque sits in a fairly well-off part of Kabul where government employees and some high-ranking officials live. Muhammad Ehsan Saiqal, a moderate, 54-year-old Muslim who welcomes girls into his Quran classes, is the imam. The slight, gray-bearded cleric preaches against suicide bombings.

"Islam doesn't permit suicide attacks," he says. "If someone kills any Muslim without any cause, under Shariah law [Islamic law] it means that he kills the whole Muslim world."

For the past decade or so, suicide bombings have become a standard tactic for Islamist militants in Afghanistan and its neighbor Pakistan. In an effort to stem these deadly bombings, the Afghan government convinced its neighbor to convene a joint council of religious scholars to issue a fatwa, or Islamic decree, banning suicide attacks.

But so far, the two countries have spent more time arguing about the conference rather than organizing it.

Saiqal supports the proposed conference of senior Islamic scholars, or ulema, to deal with the issue.

"Of course it will be very effective because ulema have proficiency in Islam," he says. "They have reliable and rational explanations that will decrease the level of suicide attacks."

That's if the conference actually takes place.
Posted by: tipper || 02/09/2013 10:04 || Comments || Link || E-Mail|| [383 views] Top|| File under:
Africa North
Egypt Court Orders YouTube Ban

[ONLINE.WSJ] An Egyptian court on Saturday ordered the video-sharing website YouTube to be blocked in the country for a month after the site declined to remove an American-made video clip that was deemed insulting to Islam.

The decision to temporarily block the site comes five months after anger over the short video, titled "Innocence of Muslims," fueled protests in a number of countries. In Cairo, where protests first broke out on Sept. 11, thousands of mostly Islamist activists rallied in front of the heavily guarded U.S. Embassy, and a handful managed to breach the mission's walls and pull down the American flag.

It wasn't immediately clear on Saturday whether, how or when the ruling would actually take effect. The website, which is owned by Google Inc., GOOG +1.48% was working in Egypt on Saturday.


Young Egyptian activists who rely heavily on YouTube to spread videos of police brutality, political satire and calls for protest mostly jeered at the Egyptian court ruling, calling it yet another example of what they say is scattered, faulty decision-making that has complicated Egypt's two-year transition to democracy.

"It's silly from a technical point of view," said Wael Eskandar, a pro-democracy activist and trained computer programmer. He said it was unclear how the government would carry out the ruling. "It's like someone saying I sentence you to go to the moon but you have to find a space shuttle."
Posted by: Fred || 02/09/2013 10:35 || Comments || Link || E-Mail|| [525 views] Top|| File under: Arab Spring
Ruling Tunisian Party Calls a Rally
[VOA News] Supporters of Tunisia's ruling Islamist party have called for a huge rally in the capital Saturday, a day after police clashed with mourners during the funeral of a slain secular opposition leader.

The ruling Ennahda party says its demonstration in Tunis is aimed at showing support for the constitutional assembly whose work on a new constitution was disrupted when opposition leader Chokri Belaid was

bumped off

earlier this week outside his home.

Belaid's family has accused the ruling party of being complicit in the murder, an accusation the ruling party denies.

On Friday,

festivities

between police and protesters broke out during Belaid's funeral.

Tens of thousands of mourners converged on the main cemetery in Tunis for Belaid's funeral procession. Police used tear gas at the cemetery to make way for the procession.

Many mourners chanted anti-Islamist slogans and some held banners denouncing Rachid Ghannouchi, leader of the Ennahda party, as an "assassin." Witnesses say some protesters threw stones at the police.
Posted by: Fred || 02/09/2013 10:27 || Comments || Link || E-Mail|| [386 views] Top|| File under: Arab Spring
Egypt: children on trial for insulting Islam; family sentenced for conversion to Christianity
Two Egyptian Christian children are on trial for insulting Islam. According to different versions of the allegations, they tore pages out of the Qur'an or urinated on them.

"They are just small children, and they don't really understand what all the fuss is about – they can't even tell the difference between the Qur'an, the Bible or any other holy book," said Karam Gabriel, their attorney.

The trial is taking place in Beni Suef, a city of 230,000, where a mother and her seven children were sentenced to 15 years in prison last month for converting back to Christianity from Islam.

"We were sure, especially after the revolution, that our court will respect the right of every human being to choose his or her religion, but apparently the court is relying on the Islamic sharia, and therefore Nadia was sentenced to 15 years in prison," said Yusuf Zaki, head of the Coptic Alliance.
Posted by: tipper || 02/09/2013 03:12 || Comments || Link || E-Mail|| [490 views] Top|| File under:
Islamic summit backs Mali government, omits France
[Al Ahram] Leaders of Muslim nations declared support on Thursday for the unity and territorial integrity of Mali and condemned terrorism in the west African state but said nothing of French military intervention to drive out Islamist fighters.

A resolution adopted at a two-day summit of the Organisation of Islamic Cooperation backed the deployment of an international military mission in Mali under African leadership and called for a roadmap for presidential and parliamentary elections.

The omission of any mention of France reflected embarrassment over the recourse to a former colonial power in a Muslim country, even though the 57-member OIC condemned "terrorism and extremism and attacks on historic sites in Mali".

Paris sent troops and warplanes last month at the request of the Malian government to stop al-Qaeda-affiliated fighters that had captured the north of the country advancing towards the capital, Bamako, and help Malian forces retake northern towns.

Senegalese President Macky Sall, the outgoing chairman of the OIC, praised the French action in his speech on Wednesday but other countries were reluctant to make reference to it.

Posted by: Fred || 02/09/2013 00:00 || Comments || Link || E-Mail|| [389 views] Top|| File under: al-Qaeda in North Africa
Wanted Tunisia Salafist Warns Ennahda against Bowing to Secularists
[An Nahar] A wanted Tunisian Salafist leader has urged the ruling Islamists against making concessions to secular parties, warning that to do so would be "political suicide," a U.S.-based monitoring group said on Friday.

"We stress this to the Ennahda movement... that conceding and prostrating in such a decisive moment in our country's history will be political suicide," said Abu Iyadh, who heads the radical Islamist group Ansar al-Sharia.

Abu Iyadh, who is accused of orchestrating a deadly attack on the U.S. embassy in Tunis last September, also urged all Islamic groups in Tunisia to unite "to prevent the country from plunging into chaos."

"The harm of (making political concessions) will not just rebound on it but also on Islam as a religion. We stress that we will never hand over the country to the boys of France and the West, even if that costs us our lives," the SITE Monitoring Service quoted him as saying.

His comments were posted on the Internet on Wednesday, the day that secular opposition leader Chokri Belaid was shot dead outside his home by a lone gunman, sparking violent protests and a major political crisis.

In response, Prime Minister Hamadi Jebali of Ennahda, the Islamist party that heads Tunisia's coalition government, announced plans to form a non-partisan government of technocrats.

The proposal, which Jebali reiterated on Friday after Belaid's funeral, was largely welcomed by Ennahda's secular allies in the coalition, and by opposition parties and civil society groups.

But it has been rejected by Ennahda's parliamentary bloc, laying bare deep divisions within the party, heightening political uncertainty and fueling tensions between liberals and Islamists in a once proudly secular Muslim nation.

Ennahda was squarely blamed by Belaid's family for his murder, accusations it vigorously denied.

Since the mass uprising two years ago, Tunisia has witnessed a wave of violence blamed on radical Salafists.

Posted by: Fred || 02/09/2013 00:00 || Comments || Link || E-Mail|| [372 views] Top|| File under: Salafists
Paris Funded Mali Foes with Ransom Payments
Maybe next time use the money to buy a C-17 instead...

[An Nahar] France channeled millions of dollars in ransom payments to the al-Qaida-linked militants its troops are currently fighting in Mali, according to a former U.S. ambassador in the region.

In an interview aired Friday, Vicki Huddleston said France had paid $17 million (12.7 million euros) to free French hostages seized from a uranium mine in its former colony Niger in 2010.

Huddleston, the U.S. ambassador to Mali from 2002-05, said Germany, other European countries with the exception of Britain, and Canada had also paid ransoms which have served to finance the armed Islamist groups which last year seized control of northern Mali.

She said a total of as much as $89 million could have been paid out between 2004-11, although, as it was paid through intermediaries including the Malian army, it was unclear how much would have reached Al-Qaida in the Islamic Maghreb (AQIM) and its allies.

France has never confirmed paying to secure the release of hostages and it has stopped doing so since President Francois Hollande came to power last year, according to well-placed diplomatic sources.

Hollande, speaking in Brussels on Friday about French hostages held in the Sahel, said "there was no question of financial questions being evoked" for their freedom.

The policy of paying ransoms under Hollande's predecessor Nicolas Sarkozy was well documented by journalists, an open secret in diplomatic circles and a source of friction with Algeria, Britain and the United States, all of whom opposed the policy.

Huddleston is the most senior official yet to explicitly confirm the payment of ransoms and the first to do so on the record.

"About two years ago... the AQIM took French hostages at the yellowcake uranium mine in northern Niger, and France paid ransoms for the release of these hostages," the retired career diplomat told French television station ITele.

"The alleged amount is 17 million," she said. "Of course France didn't walk over to the Salafis and say 'here is your 17 million dollars'.

"The ransoms, like other ransoms, were paid indirectly, ended in the hands of the Malian government and were turned over, at least part of it, to the Salafis (Islamist extremists)."

Although France, at the time, denied speculation that it paid money for the release of its nationals, it was well known among diplomats, she added.

"When governments might have denied that they paid ransoms... everyone is pretty much aware that money has passed hands indirectly through different accounts and it ends in the treasury, let us say, of the AQIM."

Asked how much had been paid in ransoms between 2004 and 2011, Huddleston said: "The number I have seen is 89 million dollars so that to me seems probably correct.

"Various European governments paid ransoms through the Malian government to obtain the release of their citizens and that allowed AQIM to grow strong, buy weapons and recruit."

Herve Ghesquiere, one of two French TV journalists held by the Taliban in Afghanistan for over a year, last year published a memoir, "547 days", which quotes Sarkozy as saying France had no problem paying ransoms.

"For me that has never been a problem. We know how to do money," Sarkozy was quoted as saying. The same book quoted Sarkozy's foreign minister Alain Juppe as saying France's intelligence agency, the DGSE, handled the negotiations.

In "AQMI, l'industrie de l'enlèvement" (AQIM the kidnapping industry)", another book published last year, AFP and Radio France International reporter Serge Daniel provides detailed figures for the amounts allegedly paid by various governments.

Daniel says two French companies paid a total of 13 million euros (a little over $17 million) for the release of the hostages, Austria paid three million euros, Spain nine million and Canada three to five million.

Posted by: Fred || 02/09/2013 00:00 || Comments || Link || E-Mail|| [490 views] Top|| File under: al-Qaeda in North Africa
First EU Military Trainers Arrive in Mali
[An Nahar] The first group of 70 EU military instructors, deployed to train Mali's deeply divided and underfunded army to take on Islamist rebels, arrived Friday in the capital, a French officer said.


How exactly do they improve on the U.S. trainers who were there until the trained guys switched sides?

"We are here to enable the Malian army to hold all the nation's territory and so that Mali can have a good army at its disposal, prepared to engage," said Colonel Bruno Heluin, the commander of the first group of what will ultimately be 500 European trainers.

The arrival of the trainers in Bamako was overshadowed by a gunfight which erupted between feuding Malian soldiers, a sign of tensions left over after a March 2012 coup which has left the nation weakened as conflict rages in the north.

Several were reported injured when soldiers attacked a camp of elite Red Beret paratroopers loyal to ousted president Amadou Toumani Toure, who had protested being absorbed into other units for the battle in the north.

Bertrand Soret of the EU in Mali said the 70 trainers, from Spain, Britain, Romania, Sweden, Finland and France were "forerunners of the mission coming to train and improve the chain of command in the Malian army."

"Their mission is to set up the base which will house the 500 European Union instructors."

He said the mission's training was aimed at "restoring the armed forces' military capacity with the objective of allowing them to lead combat operations aimed at restoring the territorial integrity of the country."

French General Francois Lecointre, who is leading the mission, explained there was "a real need to recreate the Malian army, which is in a state of advanced disrepair."

"The soldiers are badly trained, badly paid and under-equipped", lacking arms, transport equipment and communications equipment, he said.
Posted by: Fred || 02/09/2013 00:00 || Comments || Link || E-Mail|| [380 views] Top|| File under: al-Qaeda in North Africa
Libya: Reconciliation in Kufra on the Way to Succeed
[Tripoli Post] The process of reconciliation is moving ahead in various parts of Libya after two years since the uprising.

In the case of Kufra where fighting occurred many times last year between those belonged to Tabu tribe and those from Zuwiya tribe the reconciliation process is succeeding.

On Thursday, leaders and elders from both groups formed one delegation and met in Tripoli the Prime Minister Ali Zidan to inform him of their desire to enter reconciliation with each other.

Both Zuwiya and Tabu leaders made it clear that they had the good intentions to problems of the past and were willing to abide by the law and Sharia in order to end their conflict.

On his part the Prime Minister reminded the delegation of the history Kufar and its heroic role in the Jihad against colonialism, the unity of its inhabitants and the sacrifices all the tribes made at the time.
Posted by: Fred || 02/09/2013 00:00 || Comments || Link || E-Mail|| [390 views] Top|| File under: Arab Spring
Hyundai Resumes Work in Libya
[Tripoli Post] South Korea's Hyundai Engineering & Construction resumed work on projects in Libya after assurances on compensation and security from the interim government.

Speaking in an interview Bloomberg in Tripoli on 6 February, Korean minister counselor Kyunghan Kim said he "asked the Libyan government to expedite the process of re-evaluating all existing contracts and to resolve the compensation, non-payment, bond call, and escalation fees for resuming the projects."

There are 19 South Korean construction companies with 25 projects worth a total of $10.6 billion in Libya, Kim told Bloomberg.

"Many feel worried about returning to work and we are trying to help them as much as we can," Kim said as quoted by Bloomberg.

Posted by: Fred || 02/09/2013 00:00 || Comments || Link || E-Mail|| [398 views] Top|| File under: Arab Spring
SecDef Panetta: President Absent Night of Benghazi
Defense Secretary Leon Panetta testified Friday on Capitol Hill that President Barack Obama was absent the night [of the attack on the Benghazi consulate] on September 11, 2012.

Panetta said, though he did meet with Obama at a 5 o'clock prescheduled gathering, the president left operational details, including knowledge of what resources were available to help the Americans under siege, "up to us." The 5 o'clock meeting was a pre-scheduled 30-minute session, where, according to Panetta's recollection, they spent about 20 minutes talking a lot about the American embassy that was surrounded in Egypt and the situation that was just unfolding in Benghazi.

Obama did not call or communicate in anyway with the defense secretary that night. There were no calls about what was going on in Benghazi. He never called to check-in. Panetta says that the night of 9/11, he did not communicate with a single person at the White House.
The information on the death of Ambassador Stevens, however, did make it to the White House.

Video also at the link
Posted by: Pappy || 02/09/2013 00:00 || Comments || Link || E-Mail|| [1976 views] Top|| File under:
Bangladesh
'19 Christian Children Rescued From Islamic Traffickers in Bangladesh'
Nineteen Christian children who were to be sold to Islamic boarding schools ('madrassas') in Bangladesh have been rescued, a religious rights group said Thursday, February 7.

Traffickers lied to the children's parents saying they would take the children to Christian boarding schools in the capital Dhaka, when in fact, they were intending to sell the children to the various madrassas, explained International Christian Concern (ICC).

Students from Dhaka University reportedly discovered the children, ages 5 to 12, and rescued them Sunday, February 3.

A key trafficker, who was publicly identified as Binoy Tripura, allegedly confessed that he "collected the kids from their parents with lies and convinced them that [he] will admit all the kids to a Missionary [Christian] school in Dhaka."

He then collected 15,000 taka ($183) from each of their parents and intended to receive payment from the madrassa upon delivery of the children.

TRIPURA TRIBE

"The children, Christians from the Tripura tribe, realized something was not right during their long bus journey from the remote Cimbuk Hill in the Bandarban district to Bangladesh's capital city, Dhaka," ICC said in a statement.

"Twelve of the children ran away at a rest stop and called their parents to explain what was happening. Not knowing what else to do, the parents called Tripura tribal students attending Dhaka University, desperately asking for help. The university students met the bus in Dhaka, rescued the remaining six children, and captured Binoy, who is now in police custody," the rights group added.
Posted by: tipper || 02/09/2013 02:59 || Comments || Link || E-Mail|| [405 views] Top|| File under:
Caucasus/Russia/Central Asia
Russian imam denies extremist activity
Ilkhom Merajov, an imam of the Asian Muslim Administration of Russia, has refused to concede guilt for extremism formations. Merajov and his assistant were suspected of participating in the so-called Nurjular, an international association banned in Russia in 2008. The imam said he was not aware of its illegality.

The operation for disarming members of Nurjular has been ongoing in Novosibirsk since 2009. The organization was created in the region in May 2008 and continued operation until 2011. It published extremist literature and promoted radical ideology.
Posted by: ryuge || 02/09/2013 00:00 || Comments || Link || E-Mail|| [379 views] Top|| File under:
Home Front: WoT
Navy: Lincoln Refueling Delayed, Will Hurt Carrier Readiness
Homeland [in]Security and others can spend millions and millions on ammunition but not this - one of the Primary purposes of the Federal Government? WTF?


The U.S. Navy will delay the refueling of the aircraft carrier USS Abraham Lincoln (CVN-72) for an unknown period because of the uncertain fiscal environment due to the ongoing legislative struggle, the service told Congress in a Friday message obtained by USNI News.


Well as long as the ObamaBots get their ObamaPhones!


Lincoln was scheduled to be moved to Huntington Ingalls Industries' (HII) Newport News Shipyard later this month to begin the 4-year refueling and complex overhaul (RCOH) of the ship.

"This delay is due to uncertainty in the Fiscal Year 2013 appropriations bill, both in the timing and funding level available for the first full year of the contract," the message said.
"CVN-72 will remain at Norfolk Naval Base where the ships force personnel will continue to conduct routine maintenance until sufficient funding is received for the initial execution of the RCOH."


And how many billions have gone to ACORN like programs? How many wasted on useless CRAP the federal government has no business doing anyway?





BTW: Nice picture of 5 carriers all in a row down at the link. Carrier row?
Posted by: CrazyFool || 02/09/2013 08:52 || Comments || Link || E-Mail|| [1754 views] Top|| File under:
Bangladeshi Admits Trying to Blow Up Federal Bank
A Bangladeshi man who tried to blow up the Federal Reserve Bank of New York remotely only to find that the bomb was fake and his plot had been under the constant surveillance of federal agents pleaded guilty on Thursday to terrorism charges.

The plea of the man, Quazi Mohammad Rezwanul Ahsan Nafis, 21, brought a quick resolution to a case that used one of the government's most popular strategies for identifying and pursuing terrorism suspects: Undercover agents and a confidential source who learned that Mr. Nafis wanted to conduct an attack gave him the materials for a fake bomb and other support, leading him all the way to the moment of detonation before arresting him in October.

In response to criticism of the law enforcement approach -- and the claim that men like Mr. Nafis could not pull off an attack without the government's help -- Loretta E. Lynch, the United States attorney for the Eastern District of New York, emphasized that Mr. Nafis had entered the United States with plans to carry out the attack and that the sting operation was the best way to stop him.

"He came with information about how to make bombs," Ms. Lynch said in a news conference outside the Federal District Court in Brooklyn. "At every opportunity this defendant showed his determination and commitment to this plan."

This article starring:
Quazi Mohammad Rezwanul Ahsan Nafis
Posted by: tipper || 02/09/2013 02:55 || Comments || Link || E-Mail|| [392 views] Top|| File under:
India-Pakistan
Malala Yousufzai discharged from UK hospital
[Dawn] Pakistani schoolgirl Malala Yousufzai has been discharged from a British hospital where she had been receiving treatment for nearly four months after being shot in the head by the Pakistani Taliban.

The 15-year-old Malala underwent skull reconstruction and a cochlear implant surgery to restore her hearing last weekend.

Birmingham's Queen Elizabeth Hospital said Friday that Malala has been released after "making good recovery" from her surgery and will now continue her rehabilitation at her family's temporary home in Birmingham and visit the hospital occasionally for outpatient appointments.

Posted by: Fred || 02/09/2013 00:00 || Comments || Link || E-Mail|| [405 views] Top|| File under: al-Qaeda in Pakistan
Nawaz calls for immediate talks with Taliban
[Dawn] Pakistain

Moslem

League-N chief
Nawaz Sharif


... served two non-consecutive terms as prime minister, heads the Pakistain Moslem League (Nawaz). Noted for his spectacular corruption, the 1998 Pak nuclear test, border war with India, and for being tossed by General Musharraf...


urged the government on Thursday to take the Taliban offer for talks seriously and immediately start the dialogue process.

"The government should pay serious attention to the talks offer by Taliban and begin a serious, meaningful and result-oriented dialogue without any delay," a statement issued here on Thursday by the former prime minister said.

"Though the government does not hold such a (good) track record that one can stand a guarantor for it, we support the talks' process," he said, referring to the Taliban's condition of three guarantors for the talks.

In a video message issued on Feb 3, the banned Tehrik-e-Taliban Pakistain's

front man

Ehsanullah Ehsan had said that they could engage in talks only if three senior politicians acted as guarantors.

"We need solid guarantors who can assure us about the army, because the army is the real power in Pakistain," he had said.

Posted by: Fred || 02/09/2013 00:00 || Comments || Link || E-Mail|| [460 views] Top|| File under: Govt of Pakistan
US drone attacks unacceptable, Jilani tells Senate body
[Dawn] Foreign Secretary Jalil Abbas Jilani on Friday said that US drone attacks are unacceptable as these are violating

illusory sovereignty

of Pakistain.

Briefing the Senate Standing Committee on Foreign Affairs, the secretary said dialogue with the United States is the only way forward to resolve the issue of drone attacks.

However,


it was a brave man who first ate an oyster...


he said, around 80 per cent of total 3000 people killed in drone attacks were terrorists.

The statement came the same day when in a similar attack at least seven alleged

snuffies

were killed by the US spy planes in Babar Ghar area of restive

Wazoo

.

The secretary said international community is supporting Pakistain on the issue. He said some Afghani Taliban prisoners have also been released on the demand of the Afghan government.

US drone strikes last month killed a prominent warlord, who had sent Islamic fascisti to fight NATO


...the North Atlantic Treaty Organization. A cautionary tale of cost-benefit analysis....


troops in neighbouring Afghanistan.

Mullah Nazir, one of the highest-profile drone victims in recent years, was the main

cut-thoat

commander in South Waziristan, part of the tribal zone where

snuffies

linked to the Taliban and al Qaeda have bases on the Afghan border.

The covert US drone strikes are publicly criticised by the Pak government as a violation of

illusory sovereignty

but American officials believe they are a vital weapon in the war against

cut-thoat

s.

Legal lobby group Reprieve estimates that up to nearly 900 civilians were among the 2,621 to 3,442 people killed by drones in Pakistain since 2004--
Posted by: Fred || 02/09/2013 00:00 || Comments || Link || E-Mail|| [584 views] Top|| File under: Govt of Pakistan
Southeast Asia
OIC kudos for MNLF hostage rescue
The Moro National Liberation Front earned plaudits from the powerful Organization of Islamic Cooperation (OIC) after its steamroller attack on terrorist Abu Sayyaf camps in the jungles of Patikul, Sulu where three foreigners, two Swiss and one Dutch, were freed from nearly one year of captivity, MNLF officials said on Friday.

MNLF Chairman Nur Misuari would provide today details of the rescue and the hostages as well as the security situation in Mindanao when he arrived in Manila after attending the OIC meeting in Sudan, Africa, MNLF panel member Absalom Cerveza said.

"The OIC was happy with the MNLF and the Chairman's (Misuari's) concern for the safety of the hostages and their families," Cerveza said.
Posted by: ryuge || 02/09/2013 00:00 || Comments || Link || E-Mail|| [410 views] Top|| File under: Abu Sayyaf
Sri Lanka
LF Urges Hizbullah to Hand Over Suspects in Bulgaria, Harb, Hariri Cases
[An Nahar] Lebanese Forces


A Christian political party founded by Bashir Gemayel, who was then bumped off when he was elected president of Leb...


parliamentary bloc urged Hizbullah on Friday to hand over the party members accused of being involved in a bus bombing in Bulgaria and in the Rafik Hariri and Butros Harb cases to concerned authorities.

"This is just another chapter of the harm Hizbullah's military wing is causing to the country's security, economy, and its international relations," a released statement said after the bloc's weekly meeting, demanding the party to disarm and hand over its weaponry to the Lebanese army.

"We call on Hizbullah to follow the lead of other Lebanese parties and convert into a strictly political movement," the statement added.

The LF MPs said: "Hizbullah must act responsibly and stop involving

Leb

in serious cases".

The Bulgarian government said Tuesday that Hizbullah was behind a

kaboom

in July that killed five Israeli tourists and one Bulgarian.

The bombing on a bus carrying Israelis at Burgas Airport on Bulgaria's Black Sea coast, the deadliest attack on Israelis abroad since 2004, also killed the Bulgarian bus driver and the bomber. Some 30 people were

maimed

.

The bloc condemned the "exploitation of (Bekaa town of) Arsal's incident for electoral gains", calling on concerned authorities to pursue "a transparent probe" in this case.

The

politician

s stated: "We demand extending the legal bodies' authority on all Lebanese territories".

"Accusations must be directed towards those involved in the incident only while the rest of the town must remain free of such reputation," the bloc remarked.

Major Pierre Bashaalani and First Sergeant Ibrahim Zahraman were killed in

festivities

in Arsal last Friday as the army was seeking to apprehend a wanted suspect, who was also killed in the unrest.

Following the incident, the army had sealed off all the entrances to Arsal and brought in reinforcements as part of measures aimed at arresting members of an

gang

that targeted the patrol and killed Bashaalani and Zahraman. The army also erected checkpoints at the entrances of the town to check the identities of passers-by.

The MPs also discussed the situation of refugees fleeing the neighboring war-torn country and coming to

Leb

, asking the cabinet to reach out to Arab nations and to the international community for help in this regard.

"We condemn critiques against President Michel Suleiman


...before assuming office as President, he held the position of commander of the Leb Armed Forces. That was after the previous commander, the loathesome Emile Lahoud, took office as president in November of 1998. Likely the next president of Leb will be whoever's commander of the armed forces, too...


's statement regarding the deportation of Syrian opposition members back to their country," they expressed, explaining that these activists are "facing torture, jail and murder in Syria".

Suleiman said Thursday there are instructions not to deport any Syrian to his home country in accordance with the Universal Declaration of Human Rights.

Posted by: Fred || 02/09/2013 00:00 || Comments || Link || E-Mail|| [409 views] Top|| File under: Hezbollah
Syria-Lebanon-Iran
Kerry Says U.S. 'Evaluating' Next Steps in Syria Conflict
[An Nahar] The United States is weighing up what steps to take next to try to end the conflict in Syria, new Secretary of State John F. I was in Vietnam, you know Kerry
Former Senator-for-Life from Massachusetts, a foreign policy expert of the Joe Biden school, currently secretary of state...
said Friday, adding there was "too much killing" in the 22-month war.


How much is an appropriate amount of killing?


"There's too much killing and there's too much violence and we obviously want to try to find a way forward," Kerry said, adding: "It is a very complicated and very dangerous situation."


Ah, yes. The nuances of it all. Spit? Go blind? Decisions, decisions!


"We are evaluating now, we are taking a look at what steps, if any, diplomatic particularly, might be able to be taken in an effort to reduce that violence and deal with that situation."

His comments came after the White House defended its decision to reject a plan to arm the Syrian opposition, put forward last year by top members of President Barack Obama's
On this Memorial Day, as our nation honors its unbroken line of fallen heroes -- and I see many of them in the audience here today...
cabinet.

Kerry said he was not aware of what decisions had been made before he took over as secretary of state a week ago, stressing he planned to go forward now.


"I've no idea what was going on before I got here. I'm not too sure what's going on now. Who the hell are you? Have we been introduced?"
Posted by: Fred || 02/09/2013 00:00 || Comments || Link || E-Mail|| [514 views] Top|| File under: Govt of Syria
Who's in the News
33
[untagged]
9
Arab Spring
5
al-Qaeda in North Africa
3
Govt of Pakistan
3
al-Qaeda in Pakistan
2
TTP
2
Govt of Syria
2
Salafists
1
Baloch Liberation Army
1
Commies
1
al-Qaeda in Arabia
1
Abu Sayyaf
1
Hezbollah
1
Jaish-e-Mohammad
1
Jamaat-e-Islami
1
al-Qaeda in Iraq
1
al-Qaeda in Europe
Bookmark
E-Mail Me
The Classics
The O Club
Rantburg Store
The Bloids
The Never-ending Story
Thugburg
Gulf War I
The Way We Were
Bio
Merry-Go-Blog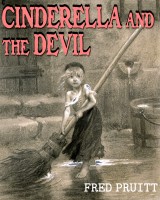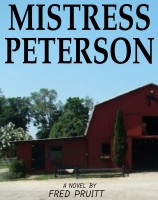 On Sale now!


A multi-volume chronology and reference guide set detailing three years of the Mexican Drug War between 2010 and 2012.

Rantburg.com and borderlandbeat.com correspondent and author Chris Covert presents his first non-fiction work detailing the drug and gang related violence in Mexico.

Chris gives us Mexican press dispatches of drug and gang war violence over three years, presented in a multi volume set intended to chronicle the death, violence and mayhem which has dominated Mexico for six years.
Click here for more information


Meet the Mods
In no particular order...


Steve White
Seafarious
Pappy
lotp
Scooter McGruder
john frum
tu3031
badanov
sherry
ryuge
GolfBravoUSMC
Bright Pebbles
trailing wife
Gloria
Fred
Besoeker
Glenmore
Frank G
3dc
Skidmark
Alaska Paul



Better than the average link...



Rantburg was assembled from recycled algorithms in the United States of America. No trees were destroyed in the production of this weblog. We did hurt some, though. Sorry.
18.234.97.53