Afghanistan
Taliban dismiss outcome of Pak-Afghan-UK conference
[Dawn] An Afghan Taliban

front man

on Wednesday dismissed the outcome of a conference in London between the leaders of Afghanistan, Pakistain and

Britannia

which aimed to work towards a peace deal within six months.

The conference and other "horse trading" were "the real obstacles of effective and fruitful negotiations between the factual sides," Zabihullah Mujahid wrote on the Taliban's website.

Following talks hosted by

Britannia

, Afghan, Pak and British leaders on Monday had vowed to achieve a peace settlement for Afghanistan within six months.

The three leaders also said they supported the opening of an office in Qatar for the Afghan Taliban to hold talks.

"President Karzai, president Zardari and the prime minister affirmed that they supported the opening of an office in Doha for the purpose of negotiations between the Taliban and the High Peace Council of Afghanistan as part of an Afghan-led

grinding of the peace processor

," a joint statement had said following the trilateral summit Monday.
Posted by: Fred || 02/07/2013 00:00 || Comments || Link || E-Mail|| [471 views] Top|| File under: Taliban
Africa North
Islamic summit backs Mali government, omits France
Leaders of Muslim nations declared support on Thursday for the unity and territorial integrity of Mali and condemned terrorism in the west African state but said nothing of infidel Crusader French military intervention to drive out Islamist fighters.


That would be a little much to ask...

A resolution adopted at a two-day summit of the Organisation of Islamic Cooperation backed the deployment of an international military mission in Mali under African leadership and called for a roadmap for presidential and parliamentary elections.

The omission of any mention of France reflected embarrassment over the recourse to a former colonial power in a Muslim country, even though the 57-member OIC condemned "terrorism and extremism and attacks on historic sites in Mali".

Paris sent troops and warplanes last month at the request of the Malian government to stop al-Qaeda-affiliated fighters that had captured the north of the country advancing towards the capital, Bamako, and help Malian forces retake northern towns.
Posted by: tipper || 02/07/2013 11:58 || Comments || Link || E-Mail|| [412 views] Top|| File under:
Salvation Front youth call for mass rallies, Friday of 'toppling the regime'
[Al Ahram] National Salvation Front (NSF) youth members together with other political coalitions called Wednesday for fresh rallies Friday under the banner "Toppling the regime."

At a press conference held at the Wafd Party headquarters, youth members of the front called for mass demonstrations to take place in Egypt's squares.

The groups also announced they will form a legal committee to trace the killers of the revolution's youth. The committee is also to follow up on all cases related to the January 25 Revolution including those related to the detained, missing and tortured during the presidential palace demonstrations.

Last Friday's demonstrations at the presidential palace turned violent after demonstrators threw Molotov cocktails at the presidential headquarters and police responded firing tear gas and rubber bullets.

Many were detained during Friday's violent events. Two died during the clashes including Amr Saad, a member of the Popular current who succumbed to injuries from a live bullet.

On Monday, another member of the Popular Current, Mohamed El-Gendy, died from torture allegedly inflicted in police detention last week.

Other political groups present at the press conference included the Kefaya movement, the Maspero Youth Coalition and the National Association for Change.

Several political groups from Alexandria and Suez have also called for mass marches to take place Friday, including the Suez Revolutionary Bloc and the Alexandria Youth Coalition.

Posted by: Fred || 02/07/2013 00:00 || Comments || Link || E-Mail|| [431 views] Top|| File under: Arab Spring
ElBaradei condemns fatwa approving murder of NSF members
[Egypt Independent] Political powerhouse Mohamed ElBaradei denounced a fatwa Wednesday that authorized the murder of National Salvation Front members.

The NSF leader and Dostour Party head said the fatwa issued by Mahmoud Shaaban, a professor of religious rhetoric at Al-Azhar University, was an attempt to incite violence.

"When such people incite killing in the name of religion without being arrested, we can kiss the regime goodbye," tweeted ElBaradei. "How many crimes were committed against and in the name of Islam."

Shaaban based his fatwa on a Hadith that says: He who swore allegiance to an imam and gave him his hand and the fruit of his heart shall obey him, and he who disputes him shall have his neck smitten.

Several Islamist figures have attacked NSF leaders recently for refusing to support President Mohamed Morsy, claiming the NSF was behind violent clashes that swept across Egypt following the revolution's second anniversary last month.

Mohsen Rady, the Freedom and Justice Party's Secretary in Qalyubiya, told Al-Masry Al-Youm Monday that the NSF wanted to bring Egypt to its knees through violent protest.

Other religious groups have also called for the murder of protesters. Last week, Islamist groups Jihad Organization and Jama'a al-Islamiya said members of the elusive Black Bloc, a group of masked protesters that have not made their agenda clear, should also be killed.

"God orders us to kill, crucify or cut off the hands and feet of those who spread mischief on earth," said Jama'a al-Islamiya's Mufti Abdel Akhar Hammad, citing a verse from the Quran. "The president must give that order."

Posted by: Fred || 02/07/2013 00:00 || Comments || Link || E-Mail|| [515 views] Top|| File under: Arab Spring
France calls for UN force in Mali by April
[FRANCE24] French Foreign Minister Laurent Fabius said on Wednesday that France wanted a United Nations peacekeeping force to take over from the African-led military mission in Mali by April. France has deployed nearly 4,000 ground troops.
Posted by: Fred || 02/07/2013 00:00 || Comments || Link || E-Mail|| [459 views] Top|| File under: al-Qaeda in North Africa
'Over 200 Nigerians trained for 10 months in Timbuktu'
[DAILYTRUST.NG] Hundreds of Boko Haram members stayed at training camps with Malian militants for months in Timbuktu, learning to fix Kalashnikovs and launch shoulder-fired weapons, a report has said.

The Nigerians fled the city into the desert, along with the other militants, days before a French airstrike on January 20, American newspaper Wall Street Journal reported.


Which means they were tipped in advance about the operation. The question is: how well were they concealed in the desert?


A man who said he was hired to cook for the militants said the Boko Haram members trained for about 10 months at what is now a bombed-out customs-police building on Timbuktu's desert fringe, intermingling with a local al Qaeda offshoot called Ansar Dine.

"Every day I saw people coming here, saying they want to sign up," said the man, whose description of the militants' activities matched those offered by four neighbours.

The Wall Street Journal quoted locals as saying that until just a few weeks ago, the bombed-out customs-police building in Timbuktu was one of bustling training centers populated not only by local al Qaeda-linked militants but also by hundreds of Boko Haram members.

Well over 200 Nigerians arrived in Timbuktu in April 2012 in about 300 cars, the cook said, after al Qaeda in the Islamic Maghreb (AQIM) swept into the city.


That's two thirds of a Nigerian per car...


Residents said about 50 Boko Haram militants lived and trained at the customs building, and 50 more lived in an annex across a giant sandy lot, while others took up in other abandoned government buildings.

The presence of Nigerian trainees in Mali confirms statements earlier made by authorities that some Boko Haram fighters trained in Mali.

Last year, a senior security chief gave a briefing in which he said Nigeria was going to Mali primarily to uproot the Boko Haram training facilities.

Also, Chief of Army Staff Lt-General Azubuike Ihejirika said last month that Boko Haram received training in Mali, making it imperative for Nigerian troops to join the international campaign to free northern Mali from militants.

Running a war college

The Wall Street Journal report quoted neighbours as saying that in Timbuktu, AQIM ran a sophisticated war college from several abandoned buildings. Judging by locals' accounts of the training, this was where Boko Haram militants gained skills to allow them to expand beyond their typical quick-hit bomb strikes.

On dunes just west of the customs house, Boko Haram fighters fired shoulder-fired arms, the cook and four neighbors said--though it couldn't be determined if they were describing sophisticated rockets or more rudimentary mortars. In its Nigeria attacks, Boko Haram appears not to have used shoulder-mounted weapons.

Within a week of the foreign militants' arrival, the al Qaeda-backed groups began offering jobs to locals. A gunman came to the cook's door, looking for someone fluent in the Hausa language--which the cook had learned in Kumasi, a trading town in Ghana with a large Hausa population. They paid him about N3,000 a day, he said, to cook for Ansar Dine and Boko Haram.

A restaurateur said he sometimes brought tubs of couscous and spaghetti to the training camp, but said the Boko Haram fighters didn't extend much courtesy to locals. "They are extremely rude," said the restaurateur, adding: "They pay whatever price you want."

On a typical day, after rising before dawn to pray and read the Quran, the militants ran five laps around the sand-choked lot, the size of several football fields, said the cook and neighbors who witnessed the exercises. After push-ups in the sand, the militants ate a breakfast of bread and powdered milk.

They then met with specialists, the cook said. He described an arms specialist from Pakistan, who he said taught Boko Haram and Ansar Dine members how to break apart and reassemble assault rifles, over and over again. There was a computer specialist who appeared, to the cook, to be mostly occupied making fliers extolling the fundamentalist cause. A heavy arms specialist who the cook said was from

Afghanistan told militants how to breathe steadily when firing a shoulder-mounted rocket.

"Swear to God, every day, new people, they come," said Moulhar Arby, a girl in the earthen-wall house next door to the customs office. "Nobody knows how they come here."

Commanders from Boko Haram and Ansar Dine gave newcomers 4,000 West African CFA, the local equivalent of N1,250, to enlist, the cook said. After training, he said, recruits were given about N4,700--their first taste of money following months of sharing bathrooms with scores of militants.

Days before the French bomb hollowed out the customs building, the Nigerians sneaked away, neighbors said. Every night, a few came back to toggle the lights, these people said, presumably to convey to surveillance planes above that Boko Haram was still in Timbuktu, the report said.


Posted by: Fred || 02/07/2013 00:00 || Comments || Link || E-Mail|| [431 views] Top|| File under: al-Qaeda in North Africa
Africa Subsaharan
Boko Haram 'should be contained'
[IOL.CO.ZA] Nigerian President
Goodluck Jonathan


... 14th President of Nigeria. He was Governor of Bayelsa State from 9 December 2005 to 28 May 2007, and was sworn in as Vice President on 29 May 2007. Jonathan is a member of the ruling People's Democratic Party (PDP). He is a lover of nifty hats, which makes him easily recognizable unless someone else in the room is wearing a neat chapeau...


said on Wednesday that Islamist

beturbanned goon

group Boko Haram
... not to be confused with Procol Harum, Harum Scarum, possibly to be confused with Helter Skelter. The Nigerian version of al-Qaeda and the Taliban rolled together and flavored with a smigeon of distinctly Subsaharan ignorance and brutality...
would pose a threat to other African nations if not contained, while also pledging support for Mali.

Jonathan, speaking in an interview with CNN, however did not offer details while denying the Boko Haram insurgency was spurred by deep poverty in Nigeria's mainly

Moslem

north and refuting widespread reports of major military abuses.

"Boko Haram, if it is not contained, it would be a threat not only to Nigeria, but to west Africa, central Africa and of course to north Africa," he said from Davos, where he was attending the World Economic Forum.

He mentioned Boko Haram members travelling to "link up" with members of al-Qaeda's north African branch operating in northern Mali and other north African nations.

"That is why the Nigerian government is totally committed to work with other nationals, other friendly governments, to make sure that we contain the problems in Mali," Jonathan said.

Nigeria has pledged to send 900 troops to Mali and is to command an African force being deployed there.

Asked whether misrule and corruption were helping feed the violence blamed on Boko Haram in Nigeria, Jonathan firmly denied it.

Most Nigerians live on less than $2 per day despite the country's status as Africa's biggest oil producer, and many have seen the insurgency as largely in response to conditions in the north, which has been particularly neglected.

"Boko Haram is a local terror group and we call on the rest of the world to work with us," said Jonathan.

"Because now we are talking about Algeria, we are talking about northern Mali, and what I believe is that if we allow terror to exist in any part of the world, it will not just affect that country or that state, but it will affect the rest of the globe, and we should not play politics with Boko Haram."
Posted by: Fred || 02/07/2013 00:00 || Comments || Link || E-Mail|| [459 views] Top|| File under: Boko Haram
Caribbean-Latin America
Colombia Rebels Call for Decriminalization of Drug Crops
[An Nahar] Colombia's leftist FARC guerrillas on Wednesday called for the decriminalization of the cultivation of marijuana, coca leaf and poppies in the country.

The rebel group, which allegedly finances its operations in part through drug trafficking, said some cultivation of these crops should be legalized for "therapeutic or medicinal uses, industrial uses or for cultural reasons."

In a statement read out in Havana, where the FARC is engaged in peace talks with the Colombian government, the group called for ending drug eradication programs in order to "improve living and working conditions in rural areas."

To that end, it proposed "halting the policy of criminalization and persecution, suspending aerial spraying and other forms of eradication that are having negative socio-environmental and economic impacts."

The statement was read out by Ivan Marquez, the FARC's lead negotiator in the talks with Bogota.

The proposal was part of an eight-point position paper on land use, which the rebels say is at the center of their almost half-century-old insurgency, the longest in Latin America.

The peace talks, which began in November, are the fourth attempt to settle the conflict through negotiations and the first in a decade.

With an estimated 8,000 fighters, the Revolutionary Armed Forces of Colombia (FARC) is the country's largest and oldest rebel group.

Besides drug trafficking, the group has funded its insurgency through extortion and kidnapping.

It renounced kidnapping for ransom in February 2012, but is currently holding two policemen as "prisoners of war."

Posted by: Fred || 02/07/2013 00:00 || Comments || Link || E-Mail|| [413 views] Top|| File under: Narcos
Europe
EU to Discuss Adding Hezbollah to Terror List
[BUSINESSWEEK] The European Union


...the successor to the Holy Roman Empire, only without the Hapsburgs and the nifty uniforms and the dancing...


said it will discuss designating Hezbollah as a terrorist group after Bulgaria implicated the

Leb

-based organization in the 2012 bombing of a tourist bus.


"They boomed a busload of tourists. Does that make them terrorists?"




Don't be silly: they weren't tourists, they were Israelis. That changes things, donchaknow.

"The European Union and the member states will look into several options; this is one of them, but not the only one," Maja Kocijancic, a spokeswoman for EU foreign-affairs chief Catherine Ashton, told

news hound

s today in Brussels. Persons and organizations placed on the terrorist list are subject to stepped-up police and judicial surveillance and can face other restrictions including an asset freeze, according to the EU's website.


"There are lots of other options. Like... ummm..."


An investigation by Bulgaria found "evidence of links and financing" from Hezbollah based on information about the suspected conspirators in the attack, Bulgarian Interior Minister Tsvetan Tsvetanov said yesterday. That prompted Israel and the U.S. to renew calls for the EU to follow them in designating Hezbollah as a terrorist group.


The EU's position, if I recall (and understand) correctly, has been that since Hezbollah is a political party and a significant faction in the Leb govt, it's not a terrorist group despite the activities of its "armed wing," which is somehow distinguished from the rest of it.


The EU has declined to label Hezbollah a terrorist group, which would block its fundraising and other activities in Europe, because some Europeans governments see it as a legitimate political organization and a powerful influence in

Leb

.


I just said that. Maybe I didn't mealy-mouth it enough.


'Negative Impact'
Placing Hezbollah on the EU terrorist list would have a "negative impact on the commercial relationship between

Leb

and Europe, which is the first commercial partner of

Leb

," Sami Nader, an economist and a professor of international relations at Beirut's St. Joseph University, said in a telephone interview. "That would shake the trust in the Lebanese economy and banking system at a time when we need to increase our relationship with the rest of the world."


Counterbalancing that is the fact that Hezbollah's the big cheese in Leb, fully capable of starting wars on a whim or occupying downtown Beirut when it gets its back hair up. It controls significant territory which is closed to outsiders, to include the Leb army. And as we've seen in the past week, Hezbollah "security officials" seem to be exempt for making appearances in Leb courts. I'm guessing it's the largest political entity in Leb. And it's an integral part of the Iran-Syria-Hezbollah axis of evil. So the question for the EU becomes: Are you going to continue doing business with a rogue terrorist group that's within 2.6 hairs of controlling Leb, whether Leb wants it or not?


The EU is reviewing the findings of the investigation by Bulgaria into the July 18 attack near Burgas, a holiday spot on the Black Sea, Kocijancic said.


There's gotta be an out there, somewhere. Maybe the fact that Hezbollah "rejects" the findings? That usually does it.


"We will look into the outcomes of this investigation and discuss the appropriate response," Kocijancic said.


"The options include spitting and going blind. We shall decide which is appropriate in due course, unless Short Attention Span Syndrome kicks in, which it probably will."


In addition to the terrorist list, "there are also actions that can be taken through various channels," she said, citing "judicial action, political and diplomatic measures," and the EU's police-coordination arm, Europol.


Right. Issuing a warrant for the killers that'll never be served might do it, and then they won't have to do any more.
Posted by: Fred || 02/07/2013 00:00 || Comments || Link || E-Mail|| [479 views] Top|| File under: Hezbollah
The Grand Turk
Turkey's Terror Finance Problem
Last week's suicide bombing outside the U.S. embassy in Ankara, carried out by a Marxist Leninist group known as DHKP-C, drew condemnation from across the Turkish political spectrum. But the timing of the attack and the subsequent comments could not have come at a more awkward moment for Turkey. Prime Minister Recep Tayyip Erdoğan's government is now under heavy pressure to adopt legislation on the financing of terrorism. If it fails to do so by February 22, the Financial Action Task Force (the U.N. of terrorism finance) will add Turkey to the black list, which is currently only comprised to two countries: Iran and North Korea.
Posted by: tipper || 02/07/2013 19:15 || Comments || Link || E-Mail|| [1303 views] Top|| File under:
Home Front: WoT
Alleged Fed bomb plotter to plead guilty
A 21-year-old Bangladeshi man who allegedly planned to blow up the Federal Reserve Bank of New York with what he believed was a 1,000-pound bomb is expected to plead guilty Thursday, federal prosecutors said.

Quazi Mohammad Rezwanul Ahsan Nafis had been charged with attempting to use a weapon of mass destruction and attempting to provide material support to al-Qaida.

He was arrested during a sting operation Oct. 17 and is expected to make his plea during a noon court appearance in New York, according to a statement from the Justice Department.

It's not clear whether Nafis actually maintained al-Qaida ties, and his attorney could not be immediately reached for comment.

One of the people Nafis apparently contacted was an FBI source to whom he proposed multiple targets, including a high-ranking U.S. official as well as the New York Stock Exchange, authorities said in a statement released after his arrest.

The undercover agent, they say, also provided bags of inert explosives to Nafis, who then stored the material in a warehouse in preparation for the strike.

They say Nafis further divulged a "Plan B" that involved carrying out a suicide attack should police thwart his efforts.

Packing his van with what he apparently believed were explosives, Nafis then allegedly traveled with the undercover agent to Manhattan's financial district, attached a detonator to the material and recorded a video statement in a nearby hotel.

His arrest was the "culmination of an undercover operation" after he was being monitored by NYPD detectives and the FBI New York Field Office's Joint Terrorism Task Force.

This article starring:
Quazi Mohammad Rezwanul Ahsan Nafis
Posted by: tipper || 02/07/2013 12:10 || Comments || Link || E-Mail|| [413 views] Top|| File under:
Pentagon to cut aircraft carrier presence in Persian Gulf due to budget strains
Update at 1120 CT: Mario Loyola at The Corner agrees with my question, below, and goes one (aircraft carrier) further. If we're not doing anything with them and if Iran knows we won't do anything with them, we might as well not have any carriers in the Arabian Sea.

The U.S. military is planning to shrink its aircraft carrier presence in the Persian Gulf from two to one due to looming budget constraints -- in a dramatic signal from the Pentagon about the real-world impact of automatic budget cuts that still have not been averted. U.S. military officials confirmed Wednesday that the Navy would reduce its presence. The decision will go into effect immediately.

"Facing budget uncertainty ... the U.S. Navy made this request to (Defense Secretary Leon Panetta) and he approved," Pentagon spokesman George Little said in a statement. "This prudent decision enables the U.S. Navy to maintain these ships to deploy on short notice in the event they are needed to respond to national security contingencies."

Under the plan, the deployment of the USS Harry S. Truman -- which was scheduled to leave Friday from Norfolk, Va. -- has been cancelled.

There have been two aircraft carrier groups in the Gulf for most of the last two years. The USS Dwight D. Eisenhower was in the Gulf but was brought home in December for maintenance. It will return later this month, at which point the USS John C. Stennis -- currently the only carrier in the Gulf -- will leave the region and return home.

Officials say that in the event Congress cannot avert $500 billion in defense cuts over the next 10 years, the Navy can't justify the cost of two carriers in that region.


The real question is, do we need two carriers in the Gulf on a routine basis?

The Navy could, however, be "surge-ready" one official said, and deploy more carriers in a crisis situation. It would take an aircraft carrier about two weeks to get to the Gulf from Norfolk, if needed.

The Navy has 10 aircraft carriers in its fleet and, as of today, only three were forward-deployed at any given time. Two were in the Persian Gulf and one permanently stationed in Japan. Now the Navy will only have two forward-deployed carriers.

Typically, carriers spend six months at sea, but in an already budget-constrained atmosphere, their deployments have lasted closer to nine months.

A Navy official says the Pentagon would save "several hundred million dollars per year" by reducing to one carrier in the Gulf.

The move by the Pentagon comes as lawmakers argue over how, if at all, to avoid a March 1 deadline -- after which automatic cuts to the Pentagon and other areas of the budget will begin to take effect.
Posted by: Steve White || 02/07/2013 08:51 || Comments || Link || E-Mail|| [1472 views] Top|| File under:
India-Pakistan
Pakistan Supreme Court again considers military's secret detentions
A year ago, Pakistan's Supreme Court ordered the country's military to produce seven men who'd been held in a secret prison after the civilian terrorism charges against them had collapsed. It was a dramatic scene, as the men, who hadn't been seen in years, appeared in court – emaciated, ill, with one carrying a colostomy bag.

The shock was so great that Rohaifa Bibi, the 59-year-old mother of two of the men, suffered a heart attack that night and died.

The men, however, did not gain their freedom. Instead, they were shunted into a military internment system that is a glaring example of how Pakistan's legal system has failed to cope with Islamic extremist violence ignited by the country's alliance with the United States after the Sept. 11, 2001, terrorist attacks.

Poor investigations by intelligence agencies and police and low rates of convictions by the courts have prompted the military to take justice into its own hands. That's resulted in the abduction of suspected extremists by intelligence agents, extrajudicial killings, and the trampling of due process.


Posted by: tipper || 02/07/2013 19:19 || Comments || Link || E-Mail|| [431 views] Top|| File under:
Parties affirm solidarity with Kashmiris
[Dawn] Political and religious parties held rallies and other events to mark Kashmir Day, with a significant show of strength displayed by the Jamaat-ud-Dawa,


...the front organization of Lashkar-e-Taiba...


here on Tuesday.


"Here" refers to Karachi.


The JuD rally was also addressed by leaders from Indian-held Kashmir over the phone, who vowed to continue their struggle and lauded the moral support being extended by the people of Pakistan to the Kashmir cause.


They tried to call leaders from Pak-occupied Kashmir but the line was busy.


Hundreds of JuD workers took out a procession from the Safari Park and marched to the Karachi Press Club in the second half of the day. At the KPC, those who addressed the rally included party leaders and such veterans from Indian-held Kashmir as Syed Ali Geelani of the Tehreek-i-Hurriyat, Shabbir Shah of the Jammu and Kashmir Democratic Freedom Party and Asiya Andrabi of Dukhtaran-i-Millat.

"It's not time to open trade with India but to get Kashmir freed from it," a JuD statement quoted Mr Geelani as having told the rally. "The spirit in the Pakistanis for the Kashmir cause is phenomenal and the people here expect that Pakistan will continue its moral, diplomatic and political efforts for Kashmir freedom."


The rally was also addressed by JuD Karachi chief Eng Naveed Qamar and leaders from other political parties, including the Jamiat Ulema-i-Islam, Pakistan Tehreek-i-Insaf and the People's Youth Organisation. Another rally was organised by the Jamaat-i-Islami, which was taken out from the Jail Chowrangi to the Mazar-i-Quaid.

A large number of JI workers, including women and children, attended the rally addressed by JI Sindh chief Dr Mairaj-ul-Huda Siddiqui, acting JI Karachi chief Barjees Ahmed and JI Karachi general secretary Naseem Siddiqui.

"We do not accept the United Nations which cannot stop the barbarism in Kashmir, Syria, Burma and other parts of the Muslim world," said Dr Siddiqui while speaking at the rally. "Over 100,000 Kashmiri youngsters have been killed and thousands of
women raped by Indian troops over a decade, but the brutality has failed to inspire the UN to move."

The two rallies also caused gridlock on M.A. Jinnah Road that stretched to Saddar and other adjoining areas. Officials said traffic flow normalised after traffic police presence was increased.

Showing solidarity with the Kashmiri people, Millat-i-Islamia Council Pakistan also organised a symposium to discuss challenges faced by the people struggling for freedom and a possible solution to the conflict between the two countries.

Chairman of the Anjuman Faizan-i-Raza Shah Turab-ul-Haq Qadri and Allama Shariq Adnan Rizvi also spoke.

Posted by: Fred || 02/07/2013 00:00 || Comments || Link || E-Mail|| [433 views] Top|| File under: Lashkar e-Taiba
Counter-terrorism police unit being used for escorts
[Dawn] A special police unit meant to function exclusively as a counter-terrorism strike force set up in 2009 has ended up providing 'gunmen' and escorts to anyone who enjoys political clout, it emerged on Tuesday.

A brainchild of former inspector general of Sindh police, Babar Khattak, the Rapid Response Force (RRF) mostly caters to the security needs of politicians and other influential persons by providing security guards and police escorts despite the presence of the Security Headquarters set for the purpose, sources in the department told Dawn.

'We want policemen in black uniforms as gunmen,' insists every other politician in the province, the sources said.

The unit, set up as a counter-terrorism force, was never supposed to provide guards for the influential, a senior police officer at the Central Police Office said.

The unit was initially named 'counter-terrorism force'. The name was hijacked by the crime investigation department (CID), which set up a 'counter-terrorism unit' of its own mainly to attract American funding in the war against terrorism, sources privy to the then developments told Dawn.

Subsequently, it was renamed 'special police group', then 'counter-terrorism task force', but which again proved contentious and was finally named Rapid Response Force, the sources said.

Initially, the unit had 2,000 personnel and was formed on army regimentation according to which 80 per cent of the personnel were supposed to be present on duty while 20pc could be on leave.

The concept of the force was to carry out raids anywhere required within the jurisdiction of any police station and the men were supposed to wear masks during operations, the sources added.

Likewise, the force was supposed to be employed in a situation of terrorism.

Citing a recent instance of successful deployment of the RRF, an official pointed out that at the Pakistan Air Force's Mehran base its men had played an important role in addressing the situation. However, over the time the role of force has been reduced to an anti-riot force, the sources admitted.

At present, the force comprises 1,000 men made up of 10 companies, each consisting of 50 men headed by a DSP.

Special allowance was the main attraction in the force, which has now been drastically reduced, the sources pointed out. As the general degradation in the police department, the standard of the RRF has also drastically dropped.

Earlier, an eight-month elite course was mandatory for induction in the force, but now men who have undergone just a few weeks courses are being accommodated in the force, the sources said.

"The day former IG Babar Khattak retired, all funds meant for the RRF were diverted away," complained a top officer seeking anonymity.

Several senior officers at the Central Police Office were of the opinion that a former DIG of the RRF had played havoc with the force and treated it in a step-motherly manner, siphoning away all funds meant for the betterment of the new force.

Now, when there is paucity of funds for the RRF, the post of DIG-RRF often remains vacant, the sources pointed out.

Posted by: Fred || 02/07/2013 00:00 || Comments || Link || E-Mail|| [426 views] Top|| File under: Govt of Pakistan
Syria-Lebanon-Iran
Iran's Khamenei rejects US nuclear talks offer
Iran's supreme leader has dismissed a US offer of one-to-one talks on Tehran's nuclear programme.

Ayatollah Ali Khamenei said in a speech posted online that the US was proposing talks while "pointing a gun at Iran".

On Saturday, US Vice-President Joe Biden suggested direct talks, separate to the wider international discussions due to take place later this month.

But the US widened sanctions on Iran on Wednesday, aiming to tighten a squeeze on Tehran's ability to spend oil cash.

Iran, which is subject to an array of international sanctions, has long argued that its nuclear programme is for energy generation and research.

Tehran's critics believe the government is developing nuclear weapon
Posted by: tipper || 02/07/2013 12:14 || Comments || Link || E-Mail|| [483 views] Top|| File under:
Iran shows footage 'extracted from US drone'
Iran has long claimed it managed to reverse-engineer the RQ-170 Sentinel, seized in December 2011 after it entered Iranian airspace from its eastern border with Afghanistan, and that it's capable of launching its own production line for the unmanned aircraft.

After initially saying only that a drone had been lost near the Afghan-Iran border, American officials eventually confirmed the Sentinel had been monitoring Iran's military and nuclear facilities. Washington asked for it back but Iran refused, and instead released photos of Iranian officials studying the aircraft.

The video aired late on Wednesday on Iranian TV shows an aerial view of an airport and a city, said to be a US drone base and Kandahar, Afghanistan. The TV also showed images purported to be the Sentinel landing at a base in eastern Iran but it was unclear if that footage meant to depict the moment of the drone's seizure.
Posted by: tipper || 02/07/2013 11:54 || Comments || Link || E-Mail|| [416 views] Top|| File under:
Military Court Orders Extradition of Syrian Deserter
[An Nahar] The Military Court has ordered the extradition of a Syrian officer-turned-rebel who entered Lebanon illegally back to his own embattled country, a judicial source told Agence France Presse on Wednesday.

The defector risks the death penalty for treason if he is actually handed over to the regime of President Bashar Assad, Lebanese human rights organizations warned.

A military court sentenced Lieutenant Mohammed Hassan Tlass to two months in prison which he has already served, a fine of 100,000 Lebanese pounds ($67) and his extradition, a judicial source told AFP on condition of anonymity.

During his trial, the 30-year-old said he was a member of the rebel Free Syrian Army and had entered Lebanon to bring a wounded comrade to safety.

According to procedure, he will be handed over to the General Security at midnight to be returned to Syria.

Interior Minister Marwan Charbel told AFP by phone that the extradition was unlikely to be carried out, however.

"The Lebanese government, as part of its policy of disassociation vis-a-vis the Syrian conflict, has taken the decision to review each extradition case in which the person risks prison or death.

"I have not examined this case, but such extraditions are generally not carried out," he said.

Posted by: Fred || 02/07/2013 00:00 || Comments || Link || E-Mail|| [437 views] Top|| File under: Govt of Syria
Syria, Sunni-Shiite Splits Arise at Muslim Summit
[ABCNEWS.GO] An Islamic summit that opened in Egypt on Wednesday lay bare the multiple divisions within the

Moslem

and Arab worlds, with conflicting approaches to the Syrian civil war exposing the Sunni-Shiite sectarian fault lines that have torn the region for years.

Egypt's Islamist leader sharply criticized
Hereditary President-for-Life Bashir Pencilneck al-Assad


Before going into the family business Pencilneck was an eye doctor. If he'd stuck with it he'd have had a good practice by now...


's embattled regime in his address to the two-day summit, though he hedged his comments by only making an indirect call for the Syrian leader to step down.

The Syrian government "must read history and grasp its immortal message: It is the people who remain and those who put their personal interests before those of their people will inevitably go," Egyptian President Mohammed Morsi said.

The conflict in Syria has been deeply divisive
...politicians call things divisive when when the other side sez something they don't like. Their own statements are never divisive, they're principled...
in the Middle East, pitting a largely Sunni opposition against a regime dominated by Assad's Alawite minority -- a heterodox offshoot of Shiite Islam. Sunni nations such as Egypt, Soddy Arabia


...a kingdom taking up the bulk of the Arabian peninsula. Its primary economic activity involves exporting oil and soaking Islamic rubes on the annual hajj pilgrimage. The country supports a large number of princes in whatcha might call princely splendor. When the oil runs out the rest of the world is going to kick sand in their national face...


and Turkey have thrown their weight behind the rebels, while Shiite heavyweight Iran is Damascus


...The capital of Iran's Syrian satrapy...


' closest regional ally.

Posted by: Fred || 02/07/2013 00:00 || Comments || Link || E-Mail|| [504 views] Top|| File under: Govt of Syria
Hezbollah censures Israeli-run 'global terror campaign'
[Iran Press TV] Lebanese resistance movement Hezbollah has denounced a "global terror campaign" run by the Israeli regime after Bulgaria accused the movement of being behind the bus attack that killed five Israelis last year.

"Israel is running a campaign of global terror against Hezbollah in particular because it failed in its aggression and incitement against it as well as failed to find an environment suitable to prevent Hezbollah from moving," Hezbollah Deputy Secretary-General Sheikh Naim Qassem said on Wednesday.

Qassem also said the Tel Aviv regime is "running an international campaign to terrorize people and countries from Hezbollah and to shed a light on the resistance to corner it."

He made the remarks a day after Bulgarian officials accused the Lebanese resistance movement of carrying out a bomb attack on a bus in the city of Burgas, killing five Israelis in July 2012.

Following the recent accusation, the Israeli regime and the United States have pressured the European Union to list Hezbollah as a "terrorist" organization.

Qassem added the Israeli campaign is aimed at distracting the world from the regime's practices of aggression and occupation and to avenge its loss against Hezbollah.

"Hezbollah is strong and increasing its readiness, support, and training to face these challenges and all these accusations against Hezbollah will not have any effect and will not change facts and reality," Qassem said.

"We will not accept occupation and we will not succumb to pressure or alter our priorities," he added, stating that that Hezbollah's "compass" will remain directed at "the Israeli enemy."

Posted by: Fred || 02/07/2013 00:00 || Comments || Link || E-Mail|| [413 views] Top|| File under: Hezbollah
Who's in the News
38
[untagged]
5
Govt of Syria
3
al-Qaeda in North Africa
3
Arab Spring
3
Govt of Pakistan
3
Hezbollah
3
Taliban
2
Narcos
2
Boko Haram
2
TTP
1
al-Qaeda in Pakistan
1
Abu Sayyaf
1
Pirates
1
Lashkar e-Taiba
1
Muslim Brotherhood
Bookmark
E-Mail Me
The Classics
The O Club
Rantburg Store
The Bloids
The Never-ending Story
Thugburg
Gulf War I
The Way We Were
Bio
Merry-Go-Blog
Hair Through the Ages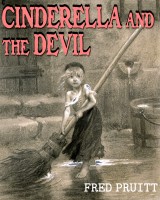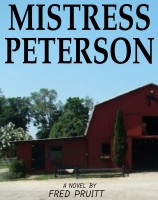 On Sale now!


A multi-volume chronology and reference guide set detailing three years of the Mexican Drug War between 2010 and 2012.

Rantburg.com and borderlandbeat.com correspondent and author Chris Covert presents his first non-fiction work detailing the drug and gang related violence in Mexico.

Chris gives us Mexican press dispatches of drug and gang war violence over three years, presented in a multi volume set intended to chronicle the death, violence and mayhem which has dominated Mexico for six years.
Click here for more information


Meet the Mods
In no particular order...


Steve White
Seafarious
Pappy
lotp
Scooter McGruder
john frum
tu3031
badanov
sherry
ryuge
GolfBravoUSMC
Bright Pebbles
trailing wife
Gloria
Fred
Besoeker
Glenmore
Frank G
3dc
Skidmark
Alaska Paul



Better than the average link...



Rantburg was assembled from recycled algorithms in the United States of America. No trees were destroyed in the production of this weblog. We did hurt some, though. Sorry.
3.235.75.174