Afghanistan
Afghanistan, Pakistan pursue peace despite attack
[Dawn] The leaders of Afghanistan and Pakistain are determined to press ahead with peace efforts after a meeting in Turkey, the country's president said Wednesday, despite an attack that

maimed

the Afghan intelligence chief.

President Abdullah Gul described the bombing, which Afghanistan believes was planned in Pakistain, as an attempt to derail dialogue between the two countries.

At the end of a meeting aimed at easing tensions and increasing cooperation between the governments in Kabul and Islamabad, Gul said both had "renewed trust and are determined to work together." He was flanked by counterparts Hamid Maybe I'll join the Taliban Karzai
... A former Baltimore restaurateur, now 12th and current President of Afghanistan, displacing the legitimate president Rabbani in December 2004. He was installed as the dominant political figure after the removal of the Taliban regime in late 2001 in a vain attempt to put a Pashtun face on the successor state to the Taliban. After the 2004 presidential election, he was declared president regardless of what the actual vote count was. He won a second, even more dubious, five-year-term after the 2009 presidential election. His grip on reality has been slipping steadily since around 2007, probably from heavy drug use...
of Afghanistan and Asif Ali Zardari of Pakistain.

Afghan intelligence chief Asadullah Khalid

was maimed

last week when a

jacket wallah

posing as a Taliban peace envoy detonated an explosive, dealing a setback to fragile efforts to reconcile with the Taliban and find a political resolution to the war in Afghanistan.

Karzai has said the attack was planned in Pakistain, but stopped short of directly holding Islamabad responsible for the

kaboom

that was claimed by the Taliban.

Karzai said Wednesday the two leaders had "very good conversations" about the

liquidation

attempt, but refused to go into details. Afghan officials said Karzai would present evidence to Zardari during their meetings about the attack.

"Hopefully the fight against extremism and terrorism will take itself to a conclusion where the populations of the two countries are not threatened by these attacks," Karzai said.

"The environment of dialogue is better than it has been," Karzai said. "At the same time, we are seeing unfortunate incidents of terrorism both in Afghanistan and Pakistain."

For his part, Zardari distanced his country from the attack on Khalid.

"They (terrorists) don't want us, the governments, to get together and to be able to lead the nations to peace," he said. "It is in the interest of Pakistain that Afghanistan prospers," he said. "It is in my interest that peace returns to Afghanistan and Pakistain."

A joint statement issued at the end of the meeting said a "joint working group" would address the attempt on the intelligence chief's life.

Pakistain is seen as a key player in the Afghan

grinding of the peace processor

. Pakistain helped the Taliban seize control of Afghanistan in the 1990s, providing funding, weapons and intelligence, and the Afghan government and the US have accused Islamabad of continuing to support the group.

Pakistain has denied the allegations.
No, no! Certainly not!
but many analysts believe the country continues to see the Taliban as an important ally in Afghanistan to counter archenemy India.

Posted by: Fred || 12/13/2012 00:00 || Comments || Link || E-Mail|| [6473 views] Top|| File under: Govt of Pakistan
Africa Horn
U.S. Says Excessive Force Used against Sudan Protests
[An Nahar] Sudanese authorities have used excessive force against Darfuri students protesting for their rights, the U.S. government's senior adviser for Darfur said on Wednesday.

"We've also been very unhappy about the excessive force used against Darfuri students demonstrating for their rights under the agreement," Ambassador Dane Smith told

news hound

s, referring to a 2011 peace agreement signed between Khartoum and an alliance of Darfur rebel splinter factions.

Protests, sometimes involving hundreds of people, have occurred since Saturday outside Khartoum universities and elsewhere in support of four dead youths who were originally from the conflict-plagued Darfur region.

Their deaths, following a crackdown on a tuition protest at Gezira University south of Khartoum, have sparked the largest outpouring of Arab Spring-style discontent since anti-regime protests in June and July.

Posted by: Fred || 12/13/2012 00:00 || Comments || Link || E-Mail|| [6472 views] Top|| File under: Govt of Sudan
Africa North
NY Times notices that the Egyptian Brotherhood has brownshirts
CAIRO -- Islamist supporters of President Mohamed Morsi captured, detained and beat dozens of his political opponents last week, holding them for hours with their hands bound on the pavement outside the presidential palace while pressuring them to confess that they had accepted money to use violence in protests against him. Yehia Negm, a former diplomat, was detained and beaten. "It was torment for us," said Yehia Negm, 42, a former diplomat with a badly bruised face and rope marks on his wrists. He said he was among a group of about 50, including four minors, who were held on the pavement overnight. In front of cameras, "they accused me of being a traitor, or conspiring against the country, of being paid to carry weapons and set fires," he said in an interview. "I thought I would die."


However, the NYTimes still refuses to acknowledge brownshirt violence of the Occupy movement or big labor.
Posted by: lord garth || 12/13/2012 11:05 || Comments || Link || E-Mail|| [6489 views] Top|| File under:
Revolution time again for Egypt?
[JPost] Far from abating, mass demonstrations against Egyptian President Mohamed Morsi and the regime of the

Moslem Brüderbund

are intensifying to the extent that there is now real potential for a new revolution.

Though the president was elected through free elections, every day he loses a bit more of his legitimacy.

He is confronted today by a large coalition of non-Islamist parties belonging to all opposition forces. The Left, the Nasserists and the Liberals are now coordinating their action through a common National Salvation Front headed by former UN nuclear watchdog head Mohamed ElBaradei


Egyptian law scholar and Iranian catspaw. He was head of the IAEA from December 1997 to November 2009. At some point during his tenure he was purchased by the Iranians. ElBaradei and the IAEA were jointly awarded the Nobel Peace Prize for something in 2005. After stepping down from his IAEA position ElBaradei attempted to horn in on the 2011 Egyptian protests which culminated in the collapse of the Mubarak regime. ElBaradei served on the Board of Trustees of the International Crisis Group, a lefty NGO that is bankrolled by the Carnegie Foundation, the Ford Foundation, the Bill & Melinda Gates Foundation, as well as George Soros' Open Society Institute. Soros himself serves as a member of the organization's Executive Committee.


, assisted by a number of important leaders such as former MP Hamdeen Sabahi and former Arab League


...an organization of Arabic-speaking states with 22 member countries and four observers. The League tries to achieve Arab consensus on issues, which usually leaves them doing nothing but a bit of grimacing and mustache cursing...


head Jerry Lewis doppelgänger Amr Moussa.


... who was head of the Arab League for approximately two normal lifespans, accomplishing nothing that was obvious to the casual observer ...


This week, in a new and major blow for the regime, nongovernmental media joined the fray: Independent newspapers, papers belonging to political parties and a number of television channels are now openly opposing the president.

Several presidential assistants resigned.

This is no longer a transient phenomenon that Morsi -- who is well aware of the fact that he received barely 25 percent of the vote in the first round of the presidential election -- can afford to ignore. He is facing a massive popular uprising very similar to what happened in the first days of the revolution that toppled Hosni Mubarak


...The former President-for-Life of Egypt, dumped by popular demand in early 2011...


two years ago.

In fact, this week, by having his government issue a decree calling on the army to help police and security forces ensure the protection of the referendum on the constitution, Morsi essentially admitted that he had lost his legitimacy and had to rely on the army to keep his seat and implement his program. To that end, the army was tasked with protecting civil institutions and granted extraordinary powers, such as the right to arrest civilians and bring them to justice.

In theory, those powers are limited in time and will expire with the conclusion of the referendum and the publication of the results. Nevertheless, this is a return to the infamous emergency laws of the previous regime that were canceled by the Supreme Council of the Armed Forces. By letting the army intervene in internal affairs, the regime is acknowledging that it is no longer in control and cannot rely on the civilian institutions in charge of keeping law and order -- such as the police, security forces and judiciary.
Posted by: Fred || 12/13/2012 00:00 || Comments || Link || E-Mail|| [6470 views] Top|| File under: Arab Spring
Former Libya NTC leader accused of power abuse
[Magharebia] Libyan military prosecutors on Tuesday (December 11th) accused former Libyan National Transitional Council (NTC) chief Mustafa Abdel Jalil of abuse of power, AFP reported.

"Mustafa Abdel Jalil was accused of abuse of power and undermining national unity" by military prosecutors who questioned him over the 2011

liquidation

of Abdel Fatah Younes, prosecution official Majdi al-Baraasi told AFP.

Prosecutors allowed Abdel Jalil to "go free on bail but a travel ban was issued against him until he appears before a military court in Benghazi on February 20th", added Baraasi, who took part in the interrogation.

General Younes, the highest-ranking military figure to join the uprising last year, was killed in July 2011 in murky circumstances after being recalled from the front line for questioning.
Posted by: Fred || 12/13/2012 00:00 || Comments || Link || E-Mail|| [6465 views] Top|| File under: Arab Spring
Mauritania urges Mali crisis settlement
[Magharebia] Mauritanian President Mohamed Ould Abdel Aziz on Tuesday (December 11th) called for a settlement "as soon as possible" of the Mali crisis and voiced hope that "the common heritage of humanity" would be saved, AFP reported.

The Mauritanian president spoke to

news hound

s in

Gay Paree

after a meeting with UNESCO Director General Irina Bokova.

In a joint declaration, Bokova and Ould Abdel Aziz urged all UNESCO member states to join forces in order to ensure the safeguarding and protection of Mali's cultural property, and to "prevent the illicit trafficking of Timbuktu's cultural property and manuscripts" for present and future generations.
Posted by: Fred || 12/13/2012 00:00 || Comments || Link || E-Mail|| [6468 views] Top|| File under: Ansar Dine
Fresh Libya Request for Niger to Extradite Gadhafi Son
[An Nahar] Libya on Wednesday reiterated its call for the extradition of slain Libyan strongman Muammar Qadaffy


... who had more funny outfits than Louis XIV...


's son Saadi from Niger, which has granted him asylum since September 2011 on "humanitarian" grounds.

"The Libyan party has noted the threat posed by the presence in Niger of members of the former Libyan regime," said a government statement issued after a visit to Niamey by Libyan Prime Minister Ali Zeidan.

Libya "renewed its request for the extradition of those wanted people... and stressed that their trial in Libya would comply with international law."

The statement said that Libya has insisted that the former regime officials not be extradited to any third country.

"So far, we have not decided anything, consultations should continue, based on the terms of the Libyan request and existing provisions in international law," Niger's foreign minister Mohamed Bazoum told Agence

La Belle France

Presse.

Three of Qadaffy's sons were killed in the 2011 uprising that brought down Qadaffy's 42-year rule, including Mutassim who was murdered by rebels on the same day as his father.

Several key members of the Qadaffy clan have survived however, including Qadaffy's erstwhile heir apparent Seif al-Islam, who is wanted by the
International Criminal Court


... where Milosevich died of old age before being convicted ...


but locked away
Yez got nuttin' on me, coppers! Nuttin'!
in Libya.

Former Libyan Olympic Committee chief Muhammad and Hannibal, who made headlines with his scandal-packed European holidays, are believed to be in Algeria, as is the fallen tyrant's daughter Aisha.

Saadi Qadaffy, who found shelter in neighboring Niger when his father's regime was crumbling, was best known as the head of Libya's football federation and a player who payed his way into

Italia

's top flight.

Niger justified the move as motivated by "humanitarian" reasons, arguing it had insufficient guarantees Libya's new rulers would give Qadaffy's son a fair trial.

Around 30 senior regime officials are believed to have crossed into Niger at the same time but the authorities in Niamey have not said how many remain on their soil.

Interpol had issued a "Red Notice" for Saadi Qadaffy for "allegedly misappropriating properties through force and armed intimidation when he headed the Libyan Football Federation."

Posted by: Fred || 12/13/2012 00:00 || Comments || Link || E-Mail|| [6472 views] Top|| File under: Arab Spring
HRW demands investigation of 'Brotherhood's abuse of protesters'
[Al Ahram] Human Rights Watch


... dedicated to bitching about human rights violations around the world...


(HRW) released a statement Wednesday demanding Egypt's public prosecutor investigate the detention and abuse of anti-Morsi protesters at the hand of

Moslem Brüderbund

members during last Wednesday's

festivities

at the presidential palace.

The charge is based on testimonies of journalists, eyewitnesses and victims of the events as well statements of the

Moslem Brüderbund

and its Freedom and Justice Party (FJP) officials.

"At least 49 protesters opposed to President Mohamed Morsi were unlawfully held outside the Ettihadiya presidential palace gate, an area then occupied by the

Moslem Brüderbund

and overseen by riot police, detainees and witnesses told Human Rights Watch. The detentions followed armed

festivities

that resulted in the deaths of 10 people, mostly

Moslem Brüderbund

members, and injuries to 748 more, according to the Health Ministry," reads the HRW statement.

The HRW release also criticised Essam El-Erian's stance, a leading FJP member. During the

festivities

on the evening of 5 December, El-Erian gave a live television interview, saying, "Everyone must go now to Ettihadiya and surround the thugs and separate the real revolutionaries out for one or two nights and then we can arrest them all."

Similar calls were made over social media. Soon after, Morsi supporters began apprehending and detaining anti-Morsi protesters.

"The police," the statement added, "took into custody at least another 92 people on the night of 5 December. The next day the 49 held at Ettihadiya were turned over to prosecutors. The prosecutors soon released 133 without charge for lack of evidence and four because they were minors. Four remained enjugged
Drop the rod and step away witcher hands up!
as of 10 December. Lawyers representing the detainees told Human Rights Watch that prosecutors had ordered the referral of 95 detainees to forensic medical doctors for examination, a step indicating that physical abuse may have occurred."

Last Wednesday,

festivities

erupted after Morsi supporters arrived at the presidential palace where an opposition sit-in and protest was taking place. The two sides have been swapping accusations on responsibility for the ensuing violence.

After the bloody confrontations, a number of videos circulating on the internet showed civilians being tied up, physically abused and interrogated by bearded men in the vicinity of the presidential palace. One of the victims was a former Egyptian diplomat, Yehia Negm, who alleged during an interview with Al-Hayat TV channel that Brotherhood members tortured him for several hours.

Posted by: Fred || 12/13/2012 00:00 || Comments || Link || E-Mail|| [6469 views] Top|| File under: Arab Spring
Arabia
Saudis, Bahrainis will overthrow monarchies in 2013 : Analyst
[Iran Press TV] A political analyst tells Press TV that the spread of demonstrations in Riyadh and Jeddah, the heartlands of Saudi Arabia have made the US worried that the days of the House of Al Saud are numbered.

The comments came after Saudi protesters staged anti-regime demonstrations in several cities to demand the immediate release of prisoners of conscience and those held in prisons without charge for a long time.

Press TV has conducted an interview with Chris Bambery, author and Middle East expert, to further discuss the issue. What follows is an approximate transcription of the interview.
Posted by: Fred || 12/13/2012 00:00 || Comments || Link || E-Mail|| [6498 views] Top|| File under: Arab Spring
China-Japan-Koreas
US Hesitant In Condemning North Korean Launch
WASHINGTON -- The Obama administration is drawing no "red line" for North Korea after a successful long-range rocket test, tempering the public condemnation to avoid raising tensions or possibly rewarding the reclusive communist nation with too much time in the global spotlight.


Now imagine Champ's reaction if Israel launched a satellite...

The U.S. has told the world that it won't tolerate Iran's acquisition of nuclear weapons or Syria's use of chemical stockpiles on rebels. North Korea, in some ways, is a trickier case.

The U.S. wants to forcefully condemn what it believes is a "highly provocative act," and that was the first public reaction from the White House late Tuesday. But it also is mindful of the turmoil on the Korean peninsula and treading carefully, offering no threat of military action or unspecified "consequences" associated with other hot spots.


We somehow managed to have a (mostly) straight spine around the Soviet Union for 50 years...

Just two years ago, the North allegedly torpedoed a South Korean warship and shelled a South Korean island. Some 50 South Koreans died in the attacks that brought the peninsula to the brink of war.

North Korea already has the deterrent of a nuclear weapons arsenal. The U.S. is bound to protect next-door South Korea from any attack, but has no desire now for a military conflict.

Raising the rhetoric can even serve as a reward for seeking attention to a government that starves its own citizens while seeking to leverage any military advance it makes into much-needed aid.


That might make sense to Rachel Maddow...

"No doubt Pyongyang is pleased.


Yes, Pudgy had a huge election...

It again has unsettled its leading adversaries. And it is in the news around the world," said Doug Bandow, senior fellow at the Cato Institute. "The allies should have responded with a collective yawn. After all, the plan is nothing new. The DPRK has been testing rockets and missiles for years."


Only the success is new...

The United States remains technically at war with the notoriously unpredictable North Koreans, whose opaque leadership has confounded successive American administrations. With no peace agreement, only the 1953 armistice ending the Korean War keeps the U.S. and the North from hostilities. Some 28,500 U.S. troops remain in South Korea to deter potential aggression.

Wednesday's surprising, successful launch raises the stakes, taking North Korea one step closer to being capable of lobbing nuclear bombs over the Pacific. As the North refines its technology, its next step may be conducting another nuclear test, experts warn.

The three-stage rocket is similar in design to a model capable of carrying a nuclear-tipped warhead as far as California. The rocket launched a satellite into space. Defense Secretary Leon Panetta said the U.S. would study the launch.


You bet. Let's all put our thinking caps on and take our stupid pills. Then we'll be experts...

"I think we still have to assess just exactly what happened here," Panetta told CNN in an interview Wednesday. He said part of the assessment would examine the final stage that launched the satellite "to determine, really, whether or not that did work effectively or whether it tumbled into space. I mean, that's the issue that we need to assess."

Despite its technological advances and military bluster, it's doubtful that the North intends to strike first against the U.S.


We know that how, exactly?

Even so, Panetta said the U.S. has the capability to prevent such a strike.

"I'm very confident that American defense capabilities are able, no problem, to block a rocket like this one," he told CNN when asked about the capability of U.S. missile defense systems.


Isn't that the ballistic missile defense we were told would never work?

North Korea has spent decades threatening but avoiding a direct confrontation with the tens of thousands of American forces in South Korea and Japan. The government has remained firmly in power despite a drought-plagued agricultural sector that leaves many North Koreans in search of food and a crumbling economy that affords few any chance of social betterment.


Goes to show what brute force, complete amorality and rat-shit insanity in the right combination can do...

"It is regrettable that the leadership in Pyongyang chose to take this course in flagrant violation of its international obligations," White House press secretary Jay Carney told reporters. He said the U.S. would try to further isolate North Korea in response.


Shaddup, Jay, you don't know what you're saying.

State Department spokeswoman Victoria Nuland called the launch "highly provocative and a threat to regional security." It will only further impoverish North Koreans, she said.

Neither Carney nor Nuland elaborated on possible consequences.


Because they don't know of any...

The White House's initial statement referred only to potential action at the U.N. Security Council, which condemned North Korea on Wednesday and said it would urgently consider "an appropriate response." The threat of sanctions is unclear; China, North Korea's benefactor, holds veto power.


North Korea does nothing that China forbids...

Analysts were mixed on whether a tougher reaction was appropriate.

"There has been an unspoken tendency in the United States to discount these tests as yet another foolish attempt by the technologically backward and bizarre country," said Victor Cha, a Korea expert at Georgetown University and former White House policy director for Asia. "This is no longer acceptable. The apparent success of this test makes North Korea one of the only nonallied countries outside of China and the Soviet Union to develop long-range missile technology that could potentially reach the United States."
Posted by: Steve White || 12/13/2012 00:00 || Comments || Link || E-Mail|| [6490 views] Top|| File under:
UN Security Council Condemns Korean Rocket Launch
[VOA News] The United Nations


...what started out as a a diplomatic initiative, now trying to edge its way into legislative, judicial, and executive areas...


Security Council has condemned
North Korea's rocket launch, saying it violates two council resolutions prohibiting Pyongyang from using ballistic missile technology. The council will consider stronger action in the coming days.
"Wang, bring me...The Strongly Worded Letter™."
"Right away, sir."
In a quick response Wednesday, the 15-nation council condemned the launch and reminded Pyongyang that in April the international community demanded it not proceed with any further launches that use ballistic missile technology.

The Security Council president, Moroccan Ambassador Mohammed Loulichki, told

news hound

s after the emergency session that consultations would continue among members on an "appropriate response."

Diplomats said that could include a resolution that might strengthen existing sanctions, including designating additional individuals and entities to sanctions lists. But any action would largely depend on how far China - North Korea's main ally - is willing to go.
Posted by: Fred || 12/13/2012 00:00 || Comments || Link || E-Mail|| [6482 views] Top|| File under: Commies
Home Front: WoT
U.S. Terrorism Agency to Tap a Vast Database of Citizens
Hat tip Instapundit. Long piece from the Wall Street Journal so just a few paragraphs here. Imagine if a Republican administration were proposing this: the NYT and WaPo would already be awarding themselves Pulitzer prizes. This is very simply a serious erosion of civil liberties.

Top U.S. intelligence officials gathered in the White House Situation Room in March to debate a controversial proposal. Counterterrorism officials wanted to create a government dragnet, sweeping up millions of records about U.S. citizens--even people suspected of no crime.

Not everyone was on board. "This is a sea change in the way that the government interacts with the general public," Mary Ellen Callahan, chief privacy officer of the Department of Homeland Security, argued in the meeting, according to people familiar with the discussions.

A week later, the attorney general signed the changes into effect.


Anything to enhance the revolution, comrades...

Through Freedom of Information Act requests and interviews with officials at numerous agencies, The Wall Street Journal has reconstructed the clash over the counterterrorism program within the administration of President Barack Obama. The debate was a confrontation between some who viewed it as a matter of efficiency--how long to keep data, for instance, or where it should be stored--and others who saw it as granting authority for unprecedented government surveillance of U.S. citizens.

The rules now allow the little-known National Counterterrorism Center to examine the government files of U.S. citizens for possible criminal behavior, even if there is no reason to suspect them. That is a departure from past practice, which barred the agency from storing information about ordinary Americans unless a person was a terror suspect or related to an investigation.

Now, NCTC can copy entire government databases--flight records, casino-employee lists, the names of Americans hosting foreign-exchange students and many others. The agency has new authority to keep data about innocent U.S. citizens for up to five years, and to analyze it for suspicious patterns of behavior. Previously, both were prohibited. Data about Americans "reasonably believed to constitute terrorism information" may be
Posted by: Steve White || 12/13/2012 09:09 || Comments || Link || E-Mail|| [6473 views] Top|| File under:
Report: Obama To Talk To Iran, Leave Israel In The Cold
Without consulting Israel, Obama has decided to hold direct negotiations with Iran over its nuclear program.

U.S. President Barack Obama
Why can't I just eat my waffle?...
plans to soon propose to Iran that it negotiate directly with the Americans about its nuclear program, Channel 10 News reported on Tuesday.

The report, which cited a senior American official, said that Obama's move was made without any coordination or consultation with Israel.

According to the report, the Americans probably will allow a period of four to five months for negotiations with Tehran. If the talks fail, they may then resort to the military option. As well, Obama is planning to set preconditions for contacts with the Islamic Theocratic Republic, including that it halt its uranium enrichment and agree to allow external monitoring of its nuclear facilities.

This is not the first time that Israel and the United States do not see eye to eye on the issue of Iran arming itself with nuclear weapons, but this is the first time that action was taken at such a high level of importance without informing Israel, noted Channel 10.

According to Channel 10, the White House believes that Prime Minister Binyamin Netanyahu is personally responsible for the leaks to the media of the IAEA report on the Iranian nuclear program, as was reported by the British Guardian on Monday.

The Guardian report indicated that Israel is suspected of carrying out a series of leaks implicating Iran in nuclear weapons experiments, in an attempt to raise international pressure on Tehran and halt its nuclear program.

The report said that Western diplomats believe the leaks may have backfired, compromising a UN-sanctioned investigation into Iran's past nuclear activities and current aspirations.

The latest leak, published by the

News Agency that Dare Not be Named

(AP), purported to be an Iranian diagram showing the physics of a nuclear blast, but scientists quickly pointed out an elementary mistake that cast doubt on its significance and authenticity.

The IAEA has accused Iranian authorities of undermining its effort to probe suspected nuclear weapons research at the Parchin facility by carrying out possible clean-up operations.

The head of the UN agency, Yukiya Amano, said last week that despite the clean-up, inspections at the military complex near Tehran would be "very useful".
Posted by: trailing wife || 12/13/2012 00:00 || Comments || Link || E-Mail|| [6476 views] Top|| File under:
India-Pakistan
Students at "Govt Malala College" protest renaming fearing backlash
[Dawn] Angry Pak girls protested on Wednesday against the renaming of their school after shot teenage activist Malala Yousafzai, saying the move would make them a target for

myrmidon

s.

Around 150 students boycotted classes at what is now the Government Malala College for Girls in Saidu Sharif, in the Swat

...a valley and an administrative district in the Khyber Pakhtunkhwa Province of Pakistain, located 99 mi from Islamabad. It is inhabited mostly by Pashto speakers. The place has gone steadily downhill since the days when Babe Ruth was the Sultan of Swat...
Valley, tearing up and stoning pictures of the 15-year-old, accusing her of abandoning Pakistain by going to

Britannia

for treatment.

The Pakistain government has renamed numerous schools in honour of Malala, who was shot in the head by the Taliban in October for championing girls' education in Swat and is now recovering in a British hospital.

The students at what was previously known as the Government College for Girls said they had repeatedly asked the principal to remove the plate with the new name, fearing it would invite the attention of

myrmidon

s.

"We came out when the principal finally refused to accept our demand," student Shaista Ahmed said. "We feel the college would be the potential target of

myrmidon

s.

"I joined others who

rolled their eyes, jumped up and down, and hollered poorly rhymed slogans real loud

against Malala and pelted stones on her picture because she had left the country to settle abroad. We are poor, we cannot afford it and we will suffer because she has fled to

Britannia

."

Local government official Niaz Ali Khan told AFP the protesting students were "very angry and aggressive" and tore up a portrait of Malala which the authorities had erected on a college wall after the Taliban attack.

"The students ended their protest after we promised to convey their demand to the authorities," he said.

Student Mah Noor, 19, said: "Malala herself is in

Britannia

but other girls will remain in Swat. She will not come back to Pakistain, then what is the need to rename the college after her?"

Malala first rose to prominence aged just 11 with a blog for the BBC Urdu service in 2009 in which she described life in Swat during the bloody rule of the Taliban.

Taliban hit-men shot her on her school bus in Mingora, the main town in Swat, for the "crime" of campaigning for girls' rights to go to school, but she survived after surgery in Pakistain.

She was sent to

Britannia

for further treatment and her courage has won the hearts of millions around the world, prompting the United Nations


...an international organization whose stated aims of facilitating interational security involves making sure that nobody with live ammo is offended unless it's a civilized country...


to observe a "global day of action" for her last month.

Malala's father Ziauddin Yousafzai, a former teacher and headmaster, has been appointed UN adviser on education.

Posted by: Fred || 12/13/2012 00:00 || Comments || Link || E-Mail|| [6461 views] Top|| File under: Govt of Pakistan
Facebook removes Pakistani Taliban recruitment page
[Dawn] Facebook has taken down a page used by the Pak Taliban to recruit new fighters, a

front man

for the US-based social network site told AFP on Wednesday.

Earlier, the US-based SITE Intelligence Group said the Umar Media TTP page used Facebook as "a recruitment" tool.

This month, 270 users clicked a link to say they "like" the page. The account appeared to have been created in September and has just a handful of messages, written in English.

"At Facebook, we have rules that bar direct statements of hate, attacks on private individuals and groups, and the promotion of terrorism," a Facebook statement said.

"We have a large team of professional

Sherlocks

both in the US and abroad who enforce these rules. Where abusive content is posted and reported, Facebook removes it and disables accounts of those responsible.

"Whenever we become aware of possible violations of our terms, we will investigate these instances and take action if violations of our Statements of Rights and Responsibilities take place."

In Pakistain, Tehrik-e-Taliban Pakistain (TTP)

front man

Ehsanullah Ehsan told AFP this month that the faction was "temporarily" using the page "to fulfill its requirements" before launching its own website.

The TTP mainly operates in Pakistain's tribal areas along the

mostly non-existent border

with Afghanistan, where it has links with the better-known Afghan Taliban, and during a five-year insurgency has carried out many attacks inside Pakistain.

Posted by: Fred || 12/13/2012 00:00 || Comments || Link || E-Mail|| [6466 views] Top|| File under: TTP
Iraq
Iraq postpones Libyan executions
[Magharebia] Iraqi judicial authorities on Sunday (December 9th) postponed the execution of two Libyan nationals held on terror charges, according to the Libyan foreign ministry website.

The ministry said the death penalty was put off after a telephone conversation between Libyan Prime Minister Ali Zidan and his Iraqi counterpart
Nouri al-Maliki.


... Prime Minister of Iraq and the secretary-general of the Islamic Dawa Party....


One of those set to be executed was Derna native Adel al-Shaalani. He stood accused of entering Iraq illegally and participating in violent crimes.

Former Libyan Foreign Minister Ashour Bin Khayal said Sunday that four prisoners were released from Iraqi jails and that there were errors in data related to four other Libyan detainees.

Bin Khayal added that there were number of other Libyan prisoners in Iraq to be released. The cases are being studied and followed up at all levels by government agencies and civil society organizations, according to the minister.

Iraq still holds 30 Libyan prisoners, including four sentenced to death, according to

Al Jizz

.

The latest stay of execution follows intense pressure from Libyan government officials. Interim Justice Minister Salah al-Mirghani appealed to the Iraqi government, international human rights
...which are usually entirely different from personal liberty...
organizations, the Arab League


...an organization of Arabic-speaking states with 22 member countries and four observers. The League tries to achieve Arab consensus on issues, which usually leaves them doing nothing but a bit of grimacing and mustache cursing...


and the United Nations


...When talk is your weapon it's hard to make yourself heard over the artillery...


to halt the implementation of the death sentence.

The minister said in a telephone interview with Magharebia that he directly appealed to Iraqi authorities, particularly the justice minister, to intervene to stop the execution. He asked the Iraqi minister to "stop for the sake of human rights, our Islamic faith and the brotherhood between the people of Libya and Iraq".

Last Saturday, Benghazi residents and friends of the detainees in Iraq rallied outside the Tibetsi Hotel, urging Libyan authorities press for the prisoners' release. They also demanded that the death sentence against al-Shaalani not be carried out.

Posted by: Fred || 12/13/2012 00:00 || Comments || Link || E-Mail|| [6495 views] Top|| File under: al-Qaeda in Iraq
Israel-Palestine-Jordan
IDF, Palestinians clash following teen's funeral
Clashes broke out in Hebron on Thursday ahead of the funeral of Muhammad al-Salaymeh, the Palestinian teenager killed by a Border Policewoman on Wednesday after she mistook his fake gun for a real firearm.

Army Radio reported that some 50 Palestinians threw stones at an IDF post in the city and the soldiers responded with dispersal methods.

Palestinian news agency Ma'an reported that IDF soldiers fired tear gas directly at Palestinians, injuring five, who were then evacuated to the hospital.

Security forces were placed on heightened alert in Hebron ahead of the funeral of the 17-year-old Palestinian who pulled out a fake gun and allegedly threatened an officer near the Cave of the Patriarchs.

Following the incident, dozens of Palestinians reportedly clashed with IDF troops, throwing stones and Molotov cocktails at the soldiers.

It has been widely reported that his brother is Awad Salima Ziyad Awad, who was arrested on December 17th 1993 and convicted of murder during a hostile act, attempted murder, throwing a Molotov cocktail, and membership in a banned organization. Awad was released in October 2011 in the first phase of the Schalit Deal.

Border police on Wednesday said that al-Salaymeh had raised the suspicion of the officers, and when they asked him for his identification card "he pulled out a gun and pointed it at the head of one of the soldiers."

A Border Police officer at the checkpoint saw what took place, fired at the youngster and critically wounded him. Later, a police sapper determined that the gun was a toy pistol made of metal.
Posted by: tipper || 12/13/2012 10:14 || Comments || Link || E-Mail|| [6490 views] Top|| File under:
Southeast Asia
Philippine clan leader pleads not guilty to massacre
A Philippine politician charged with helping plan the country's worst political massacre pleaded not guilty on Wednesday to organising the murder of at least 57 victims. Zaldy Ampatuan, allegedly one of the main plotters of the 2009 attack in the country's south, entered a plea after the court struck down months of maneuvers challenging the legality of his arrest.

The Ampatuan clan allegedly carried out the massacre in November 2009 to keep a rival candidate from challenging one of their members in upcoming local elections. At the time Zaldy Ampatuan was governor of the Autonomous Region in Muslim Mindanao, a self-rule area where then-president Gloria Arroyo armed hundreds of the clan's supporters to help the military fight Islamic terrorists guerrillas.

The family patriarch and his son are also among 75 suspects on trial. The two are accused of plotting the murders along with Zaldy Ampatuan and other clan members.

Andal Ampatuan Jr. allegedly led a group of about 100 gunmen in stopping a convoy of cars carrying relatives of the rival candidate, their lawyers and journalists, and then gunning them down in a remote area. The massacre, in which the victims were buried in mass graves using an excavator owned by the provincial government, shocked the nation.

Philippine police said 103 people have been arrested over the massacre. However more than 90 other suspects remain at large, raising fears the clan may still be able to intimidate potential witnesses.
Posted by: ryuge || 12/13/2012 00:00 || Comments || Link || E-Mail|| [6469 views] Top|| File under:
Syria-Lebanon-Iran
U.S. imposes sanctions on Iran's nuclear energy chief
The United States stepped up pressure on Iran on Thursday over its nuclear program, imposing sanctions on seven companies and five individuals, including Iran's atomic energy chief.

The U.S. Treasury Department said the action would bar those companies and individuals from doing business with U.S. firms or citizens, and freeze any assets they have in the United States.

Among those sanctioned is Fereydoun Abbasi-Davani, head of Iran's Atomic Energy Organization and a survivor of an assassination attempt that Iranian officials have blamed on Israel. At least four scientists associated with Iran's nuclear program have been killed since 2010; Abbasi-Davani was wounded.

Iran has accused Israel and the United States of plotting the killings to set back its nuclear program. Washington has denied any U.S. role and Israel has declined to comment.

Foreign banks that handle transactions for the companies and individuals listed by the Treasury could also lose their access to the U.S. banking system under the U.S. sanctions regime.
Posted by: tipper || 12/13/2012 19:24 || Comments || Link || E-Mail|| [6481 views] Top|| File under:
Syria government 'losing control' - Russian official
A Russian official has said for the first time that the Syrian government may be defeated by opposition forces.

President Bashar al-Assad's forces are "losing more and more control and territory", deputy foreign minister Mikhail Bogdanov said on Thursday.

Russia was also making plans for a possible evacuation of thousands of its citizens in Syria, Mr Bogdanov said.

Russia has been one of the staunchest international allies of Mr Assad's government.

"Unfortunately, we cannot rule out the victory of the Syrian opposition," Mr Bogdanov said.

Russia, along with China, has used its veto at the UN Security Council to block resolutions condemning the Syrian government's use of violence.

Later on Thursday, Nato's Secretary General Anders Fogh Rasmussen said the organisation believed the Syrian government was approaching collapse.
'Unacceptable price'

Mr Bogdanov repeated Russia's call for dialogue between the two sides, predicting that the fighting would grow more intense.

These comments are significant. Russia has been a firm supporter of President Assad, providing the Syrian government with political and military support; it has also protected the Syrian leader at the UN, by vetoing Security Council resolutions that would have increased the pressure on the Syrian president.

Now, for the first time, the Russians have publicly conceded that their ally faces possible defeat. Deputy Foreign Minister Mikhail Bogdanov said it was time to "face facts" and admit that the victory of the Syrian opposition "could not be ruled out".

Moscow's critics will argue that Russia has been too slow to "face facts"; if President Assad is ousted, the Russians may struggle to retain influence in the region.

He said tens, possibly hundreds of thousands of people would be killed if that happened.
Posted by: tipper || 12/13/2012 09:12 || Comments || Link || E-Mail|| [6468 views] Top|| File under:
Syrian coalition opposes US decision on Nusra
Syria's opposition leader, Moaz al-Khatib, called on the US on Wednesday to reconsider its decision to designate an extremist rebel group as a terrorist organisation, as more than 100 countries meeting in Morocco recognised his coalition as the legitimate representative of Syrians.

The Syrian National Coalition, the newly formed group that has sought to unite rebel forces, received a significant diplomatic boost at the Friends of Syria conference in Marrakesh, increasing the isolation of the regime of Bashar al-Assad and its supporters in Russia and China.

Ahmet Davutoglu, the Turkish foreign minister, said: "Today we are saying there is an alternative [to the regime]."

Speaking in Marrakesh, Mr al-Khatib, head of the SNC, welcomed Washington's recognition of his group but acknowledged the opposition's differences with the Obama administration, particularly over the blacklisting of Jabhat al-Nusra, the extremist group, as an affiliate of al-Qaeda.

The moderate preacher, chosen as president of the SNC last month, expressed his rejection of extremist ideology but said the fact that religion motivated Syrians to fight against oppression was nothing to be ashamed of.

His attempt to distance the coalition from the US, while at the same time seeking American support, underlined the opposition's difficulties in satisfying its increasingly Islamist and radicalised domestic audience as well as its western partners.

His words appeared aimed at Syrian rebel groups, many of whom were infuriated by the US move against al-Nusra and the perception that Washington has done little to help them in their cause.

Opposition officials say that groups such as al-Nusra, which include foreign jihadis, were welcomed into rebel ranks because of their military expertise and sources of funding, and at a time when appeals for foreign military intervention were ignored.

The Friends of Syria meeting brought together many western and Arab delegations opposed to the Assad regime in an unprecedented show of political support for the opposition. The SNC formed a military council last week in an attempt to unite most of the rebel factions on the ground.

The final communiqué said the countries present, which included western and Arab states but not Russia and China, recognised the coalition as the legitimate representative of the Syrian people and warned that the use of chemical or biological weapons would draw a serious response from the international community. Participants also recognised the "legitimate need for the Syrian people to defend themselves against the violent and brutal campaign of the Assad regime".
Posted by: tipper || 12/13/2012 08:27 || Comments || Link || E-Mail|| [6495 views] Top|| File under:
Khatib Urges U.S. to Reconsider Al-Nusra Blacklisting
[An Nahar] The opposition National Coalition, newly recognized by Washington as the legitimate representative of the Syrian people, on Wednesday urged the U.S. to review its blacklisting of the jihadist Al-Nusra Front.

"The decision to blacklist one of the groups fighting the regime as a terrorist organization must be re-examined," the bloc's leader, Ahmed Moaz al-Khatib, said at a meeting in Morocco of the Friends of Syria group that includes the United States.

"We can have ideological and political differences with certain parties, but the revolutionaries all share the same goal: to overthrow the criminal regime" of
Hereditary President-for-Life Bashir Pencilneck al-Assad


Despoiler of Deraa...


On Tuesday, U.S. President Barack Obama
Why can't I just eat my waffle?...
recognized the National Coalition as the legitimate representative of the nation's people. It also blacklisted as a terrorist group the al-Qaeda-linked Al-Nusra Front, which U.S. officials fear seeks to hijack the revolution.

Khatib's comments came after strong criticism of the U.S. move by a key mainstream rebel commander on the ground and by the influential

Moslem Brüderbund

, which is an important component of the opposition coalition.

Posted by: Fred || 12/13/2012 00:00 || Comments || Link || E-Mail|| [6465 views] Top|| File under: al-Nusra
Hariri Says Assad is a 'Beast' and Should be Tried as an Assassin
[An Nahar] Former Prime Minister Saad Hariri
Second son of Rafik Hariri, the Leb PM who was assassinated in 2005. He has was prime minister in his own right from 2009 through early 2011. He was born in Riyadh to an Iraqi mother and graduated from Georgetown University. He managed his father's business interests in Riyadh until his father's

liquidation

. When his father died he inherited a fortune of some $4.1 billion, which won't do him much good if Hizbullah has him bumped off, too.
described on Wednesday Syrian
Hereditary President-for-Life Bashir Pencilneck al-Assad


Oppressor of the Syrians and the Lebs...


as a "beast," who should be brought to trial for taking part in

liquidation

s and sending explosives to

Leb

.

"Assad is a beast who has lost humanitarian and political ethics" and will be eventually held accountable by the Syrian people, Hariri said in a statement issued by his press office in response to Syrian arrest warrants issued against him along with al-Mustaqbal


... the Future Movement, political party led by Saad Hariri...


bloc MP Oqab Saqr and Syrian opposition member Louay al-Meqdad on charges of "arming and financing terrorist groups in Syria."

The Syrian president "will also definitely appear before the Lebanese judiciary for he has participated in premeditated

liquidation

and terrorism operations, and has sent explosives to ignite strife among the Lebanese," the al-Mustaqbal movement chief said.

Assad will be brought to trial for "bloodshed in

Leb

, Paleostine and Iraq and for killing children and massacring the Syrian people, he added.

Interior Minister Marwan Charbel said the Interpol's office at the Internal Security Forces received the warrants on Tuesday, almost two weeks after OTV and al-Akhbar newspapers aired and published audio recordings of Saqr allegedly discussing with a Syrian opposition member ways to supply rebels with arms.

But Saqr later denied the accusations, broadcasting the original audiotapes during a

presser

he held in Istanbul in which he claimed he was negotiating the release of Lebanese pilgrims held in Syria.

The Syrian warrants came a day after

Leb

's military tribunal called for Syrian security official Ali Mamlouk, an officer identified as Brig. Gen. Adnan and Assad's senior advisor Buthaina Shaaban to be summoned over their role in ex-minister Michel Samaha's plot to transfer explosives to

Leb

to carry out terrorist attacks aimed at igniting strife.

Mamlouk and Adnan have already been charged along with Samaha with plotting the attacks. The warrant says Shaaban should be summoned as a witness.

Posted by: Fred || 12/13/2012 00:00 || Comments || Link || E-Mail|| [6470 views] Top|| File under: Govt of Syria
Damascus: Failure to Hand over Hariri, Saqr, Meqdad is Violation of International Law
[An Nahar] Syria accused on Wednesday former Premier Saad Hariri
Second son of Rafik Hariri, the Leb PM who was assassinated in 2005. He has was prime minister in his own right from 2009 through early 2011. He was born in Riyadh to an Iraqi mother and graduated from Georgetown University. He managed his father's business interests in Riyadh until his father's

liquidation

. When his father died he inherited a fortune of some $4.1 billion, which won't do him much good if Hizbullah has him bumped off, too.
, Mustaqbal


... the Future Movement, political party led by Saad Hariri...


MP Oqab Saqr, and Syrian opposition member Louay al-Meqdad of committing terrorist crimes, reported Syria's SANA official news agency.

Damascus


...The place where Pencilneck hangs his brass hat...


' First Attorney-General Mohammed Marwan al-Loji stated: "Failure to bring Hariri, Saqr, and Meqdad to justice is a violation of international law."

"They are involved in crimes of terrorism and therefore considered to be

hard boyz

who can be captured by international criminal law," he told SANA.

Interpol's office at the Internal Security Forces received on Tuesday from Syrian authorities arrest warrants against Hariri, Saqr, and Meqdad.

They were charged with the crime of arming the Free Syrian Army.

A security source later told Agence

La Belle France

Presse however that the Interpol has nothing to do with the arrest warrants.

Loji revealed that the warrants were issued in light of the airing of audiotapes revealing Saqr's contact with Meqdad and other Syrian rebels and their striking of an arms deal.

He added that the Lebanese authorities should have immediately lifted Saqr's immunity as soon as the recordings were broadcast.

"Charges will be filed against anyone found to be involved in the terrorist activity in Syria," he stressed.

The warrants come in light of requests by the Lebanese judiciary to question Syrian security chief Ali Mamlouk, a colonel identified only as Adnan as suspects in the case of former Minister Michel Samaha and Buthaina Shaaban, Syrian
Hereditary President-for-Life Bashir Pencilneck al-Assad


The Scourge of Hama...


's media adviser, to be questioned as a witness in the case.

Samaha was tossed in the clink
... anything you say can and will be used against you, whether you say it or not...
in August on charges of forming a criminal gang aimed at carrying out attacks in

Leb

at Syria's behest.

OTV and al-Akhbar newspaper recently revealed that Saqr had been carrying out arms deals with Syrian opposition members, with the television station airing leaked recordings of conversations between the

politician

and Meqdad.

Saqr said in a statement on Tuesday that the arrest warrants prove that the Assad regime "forged the recordings."

He previously accused OTV and al-Akhbar of tampering with the audiotapes and saying that he will file a lawsuit against them.

Posted by: Fred || 12/13/2012 00:00 || Comments || Link || E-Mail|| [6481 views] Top|| File under: Govt of Syria
Who's in the News
40
[untagged]
9
Arab Spring
4
Govt of Pakistan
4
Govt of Syria
3
Commies
2
al-Qaeda in Iraq
2
TTP
1
Ansar Dine
1
Palestinian Authority
1
Thai Insurgency
1
Govt of Sudan
1
al-Nusra
Bookmark
E-Mail Me
The Classics
The O Club
Rantburg Store
The Bloids
The Never-ending Story
Thugburg
Gulf War I
The Way We Were
Bio
Merry-Go-Blog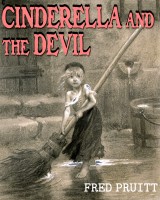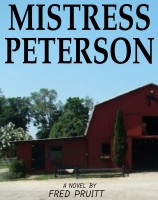 On Sale now!


A multi-volume chronology and reference guide set detailing three years of the Mexican Drug War between 2010 and 2012.

Rantburg.com and borderlandbeat.com correspondent and author Chris Covert presents his first non-fiction work detailing the drug and gang related violence in Mexico.

Chris gives us Mexican press dispatches of drug and gang war violence over three years, presented in a multi volume set intended to chronicle the death, violence and mayhem which has dominated Mexico for six years.
Click here for more information


Meet the Mods
In no particular order...


Steve White
Seafarious
Pappy
lotp
Scooter McGruder
john frum
tu3031
badanov
sherry
ryuge
GolfBravoUSMC
Bright Pebbles
trailing wife
Gloria
Fred
Besoeker
Glenmore
Frank G
3dc
Skidmark
Alaska Paul



Better than the average link...



Rantburg was assembled from recycled algorithms in the United States of America. No trees were destroyed in the production of this weblog. We did hurt some, though. Sorry.
3.239.4.127

Help keep the Burg running! Paypal: